Quiet corners at Walt Disney World are my favorite. I love those in-between times on vacation...when you have a half hour to kill before a restaurant reservation or a quiet afternoon after a busy park morning just to hang out at the resorts. When I find myself with some spare Disney relaxing time, one of my favorite spots to visit is here...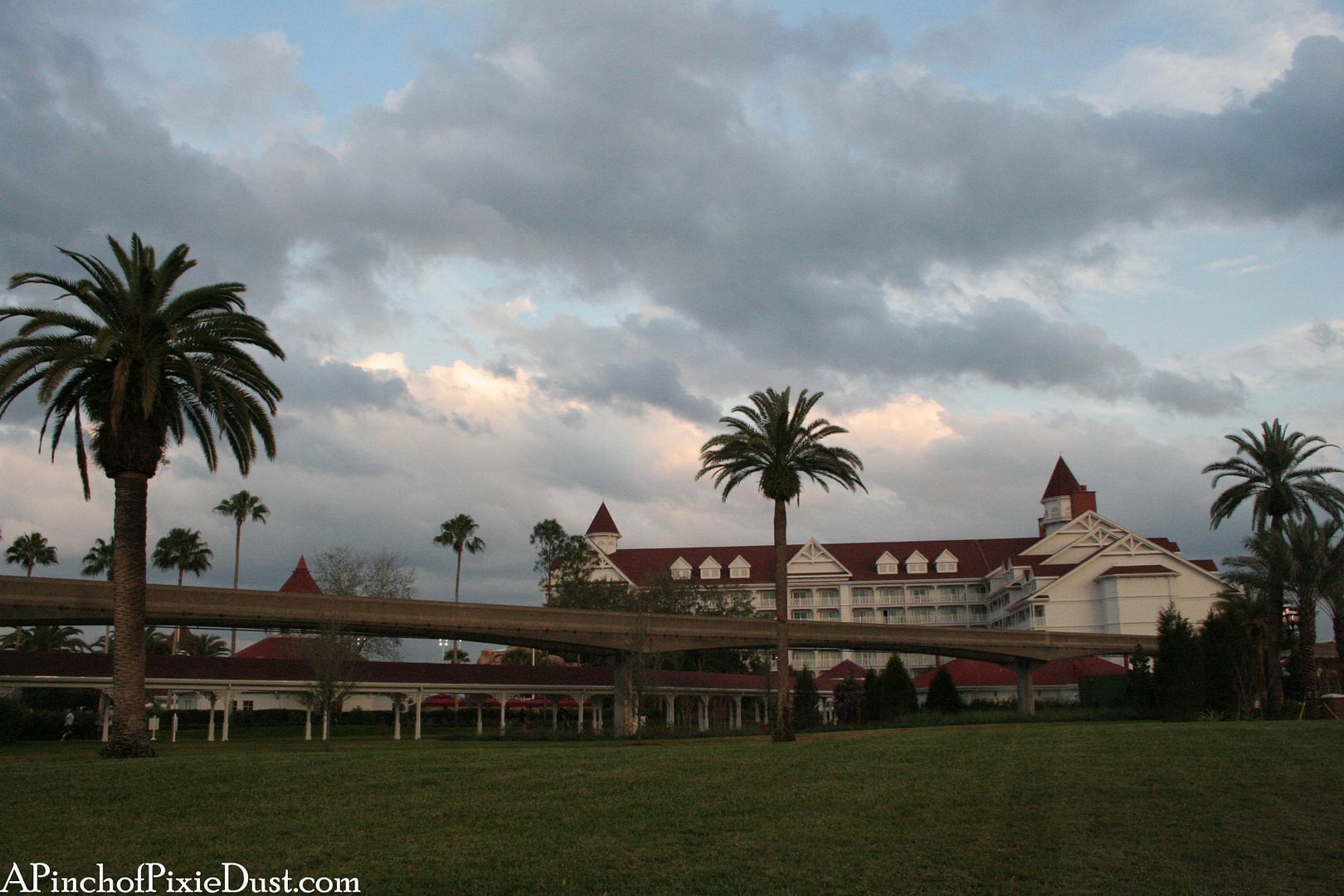 The Grand Floridian, darling! It's oh so elegant and has a plethora of palm trees - what's not to love?
I absolutely adore the
original
Grand Floridian, but today we're going to take a wander over to the new addition...the Villas at the Grand Floridian Resort! We've looked at the
beautiful art and details here
before, but today we're just looking for places to relax...
Sun Flare Swag! I have not yet stayed in the Grand's DVC rooms, but luckily there's a lovely lobby and public area to sit in and enjoy even if you're only visiting.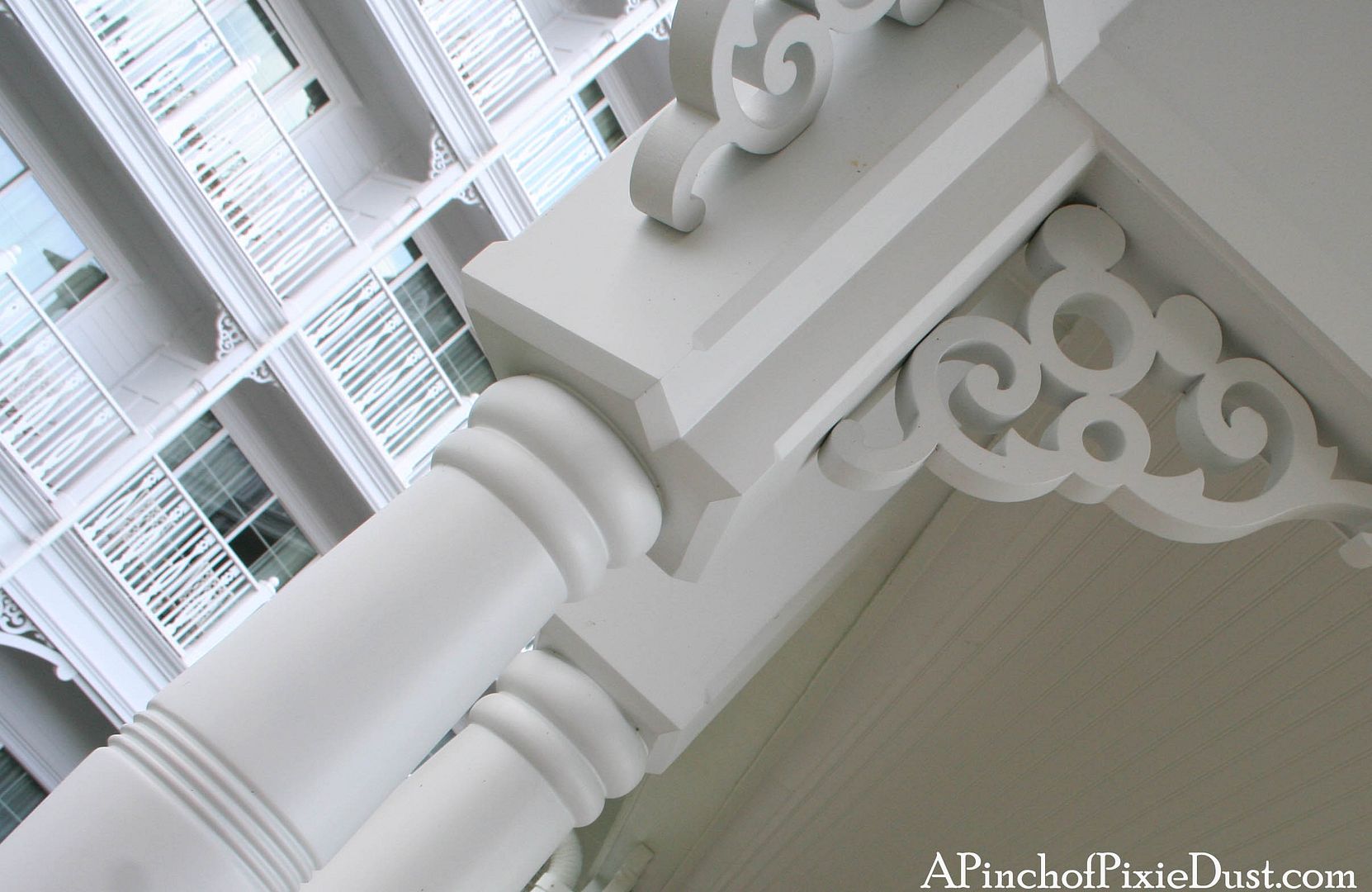 Hidden Mickeys line the walkway from the main resort! :)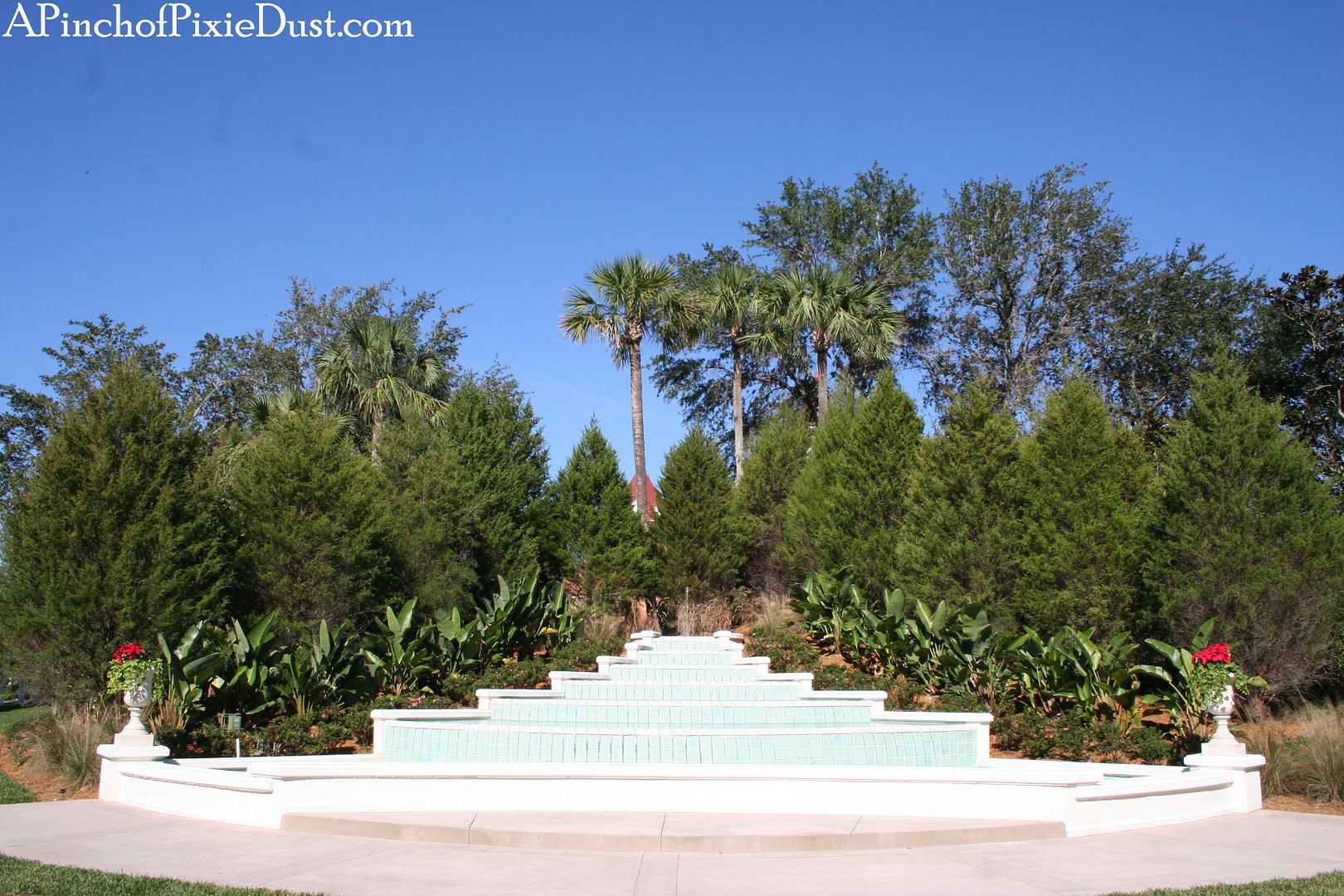 Before we head inside let's have a look at some of the outdoor places...like this stair-stepping fountain.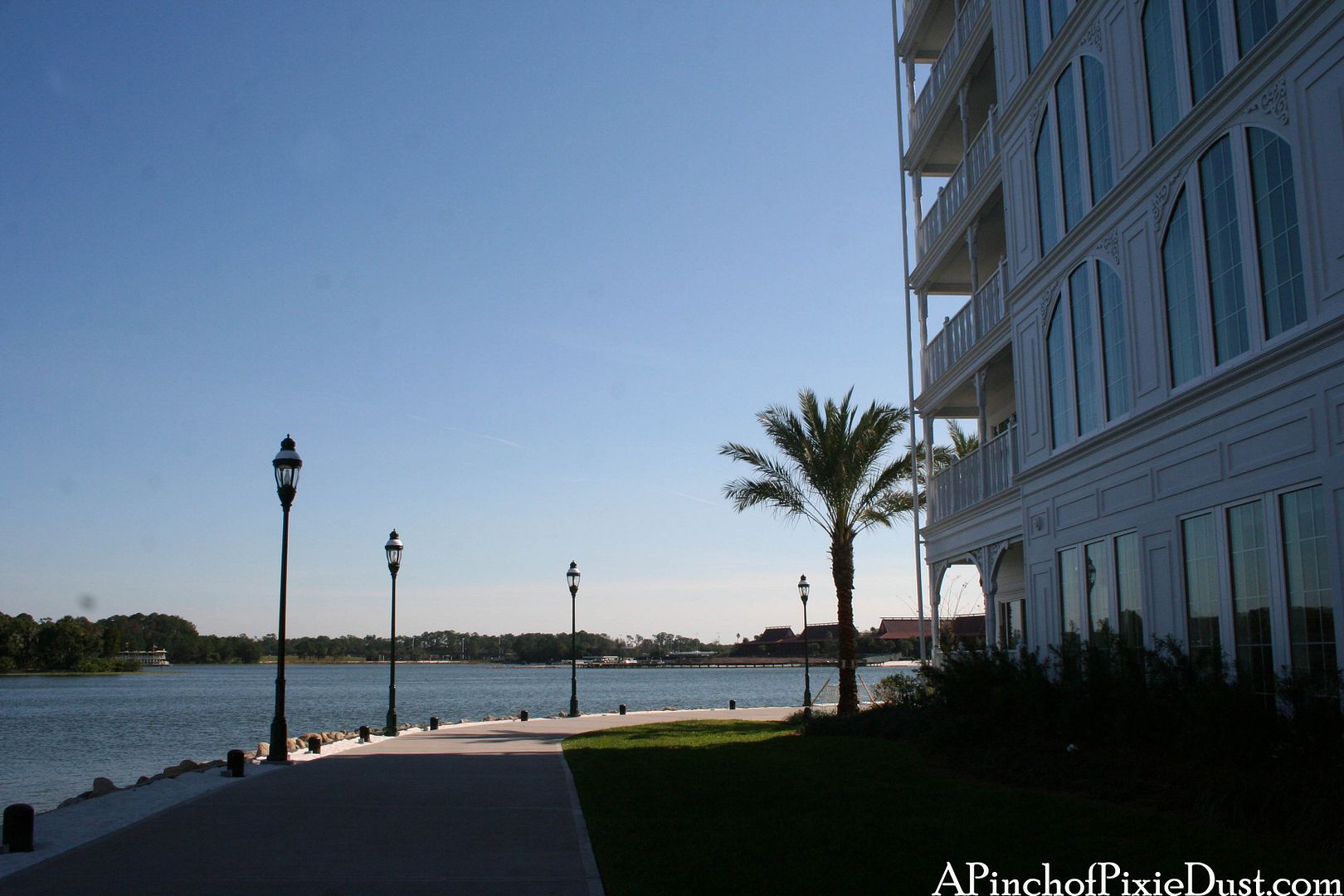 ...and just around the walkway along the Seven Seas Lagoon we may find...
...some latticed benches! I simply adore benches. Especially with a view like this: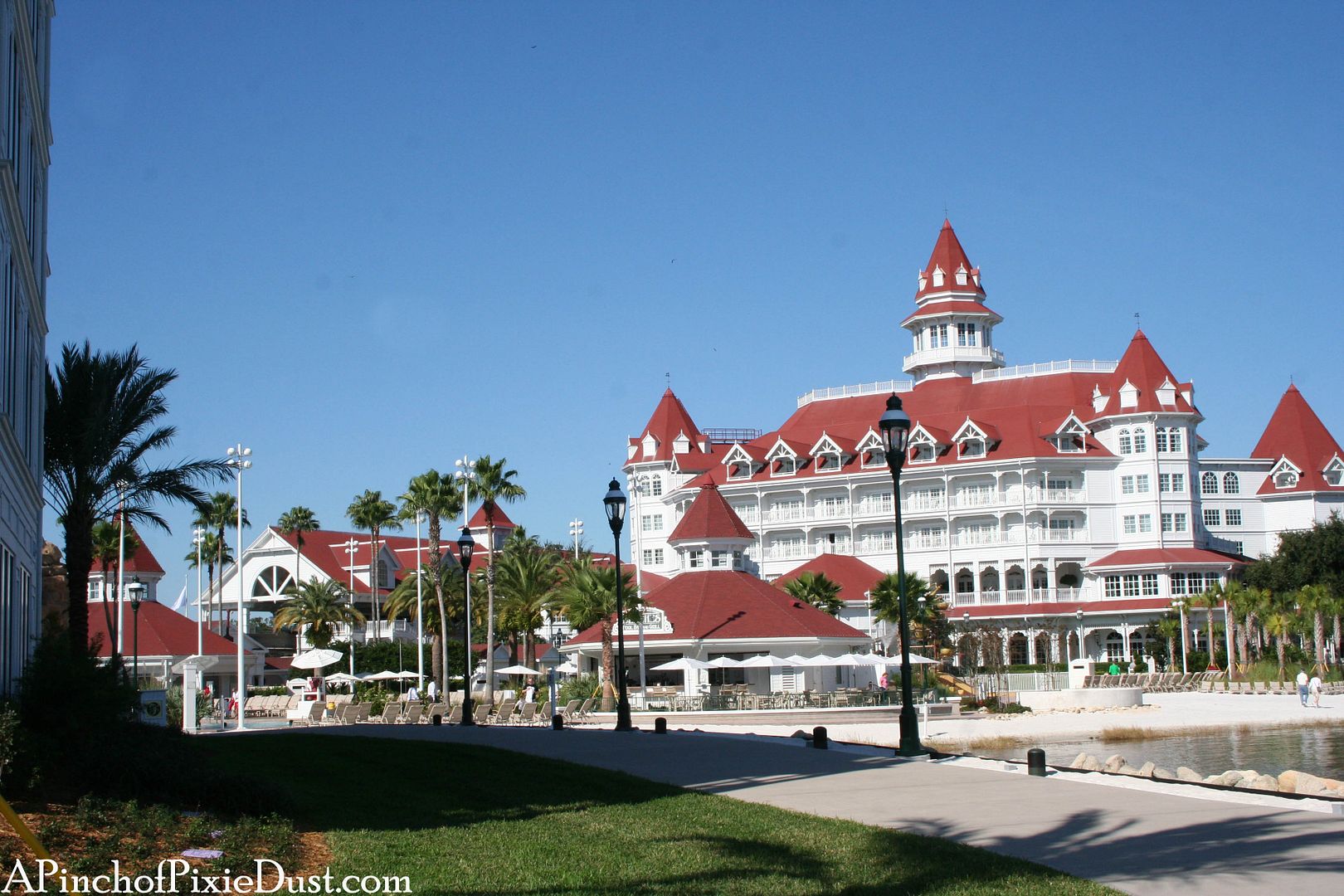 Oh hello gorgeous.
Perfection. If you can tear yourself away from the sunshine and blue skies and whistling boats out on the water, you'll find some prime relaxation potential inside the Villas building as well...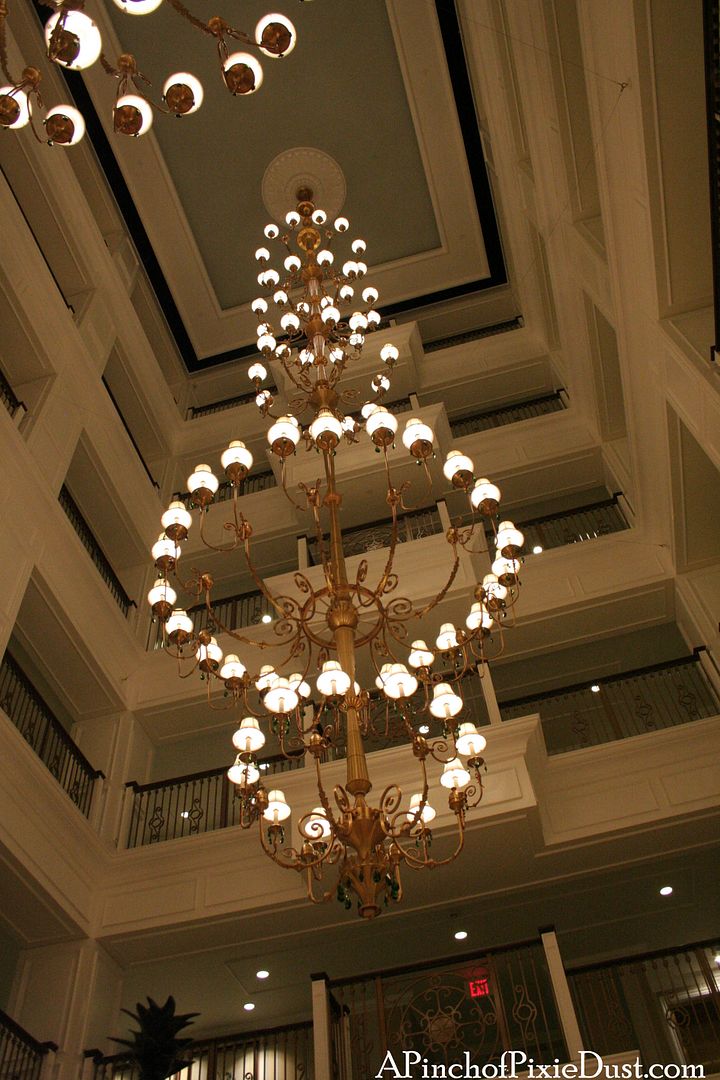 Talk about chandy candy! These chandeliers just keep going and going...and when you first enter the space you don't even realize there's enough room for them!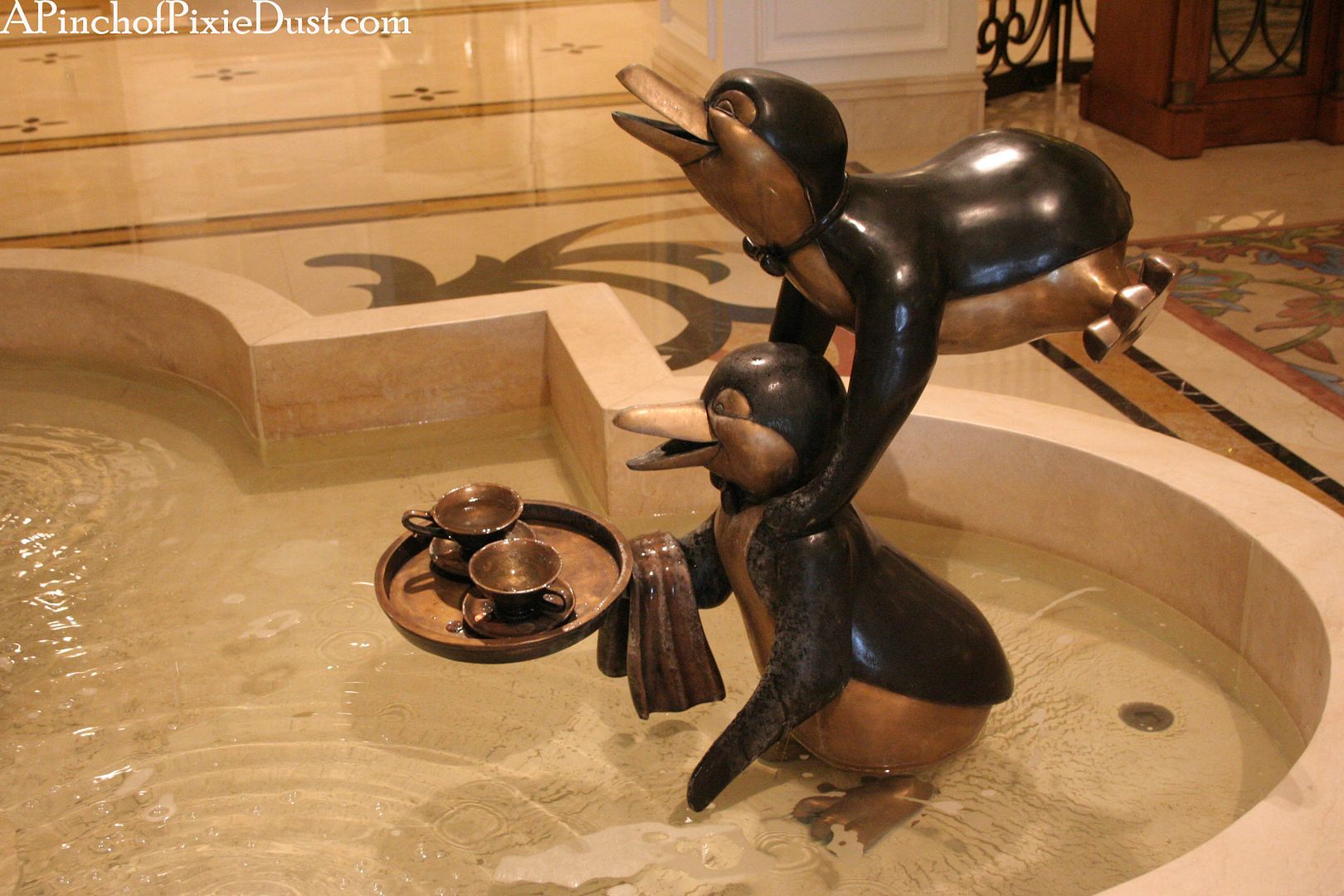 AHHHH...and of course there are the penguins. You literally can't walk through this space without smiling at the penguins. Just try and you will find yourself grinning against your will. ;)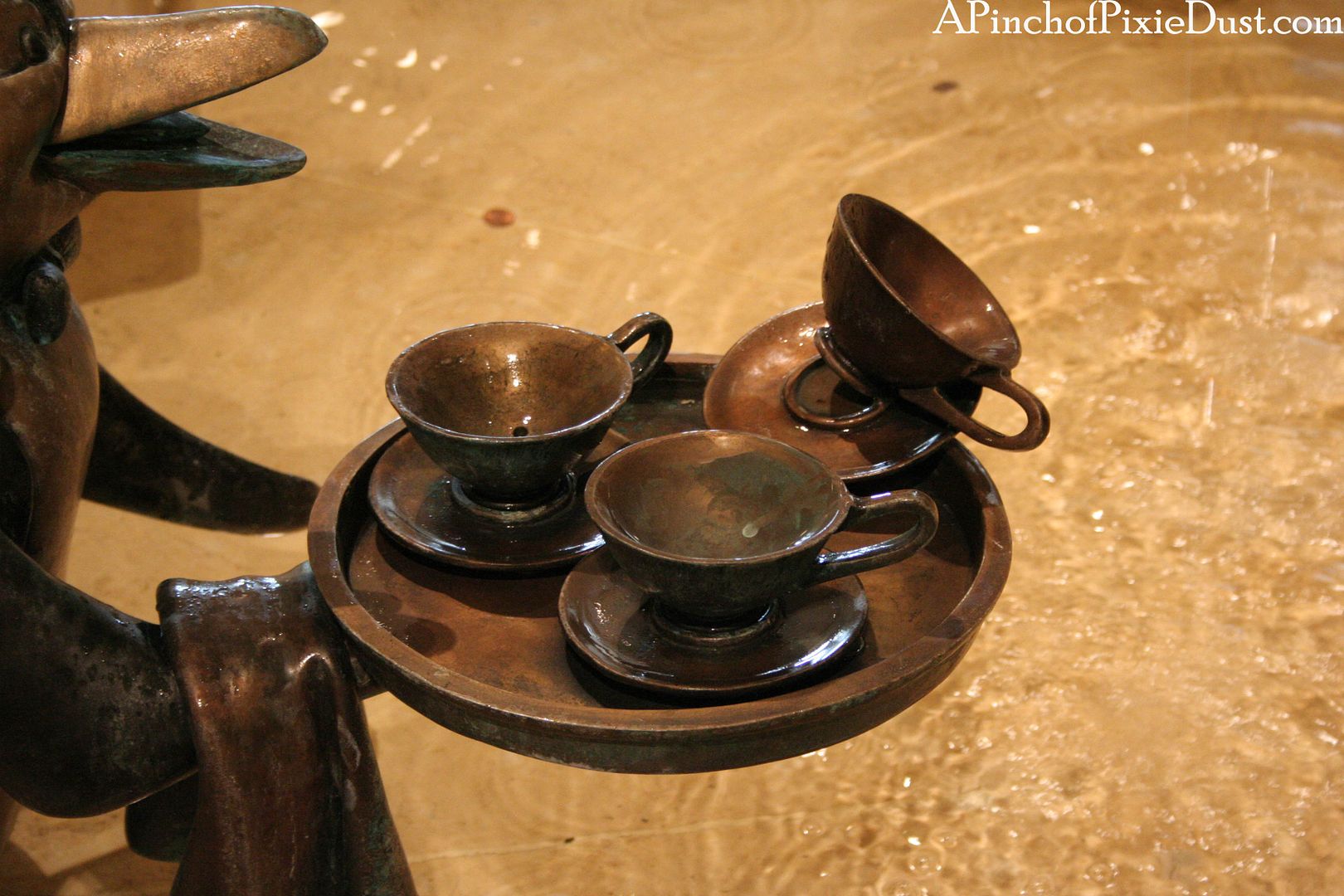 You will also find yourself longing for a cup of tea...
...and maybe even feeling like a carousel horse.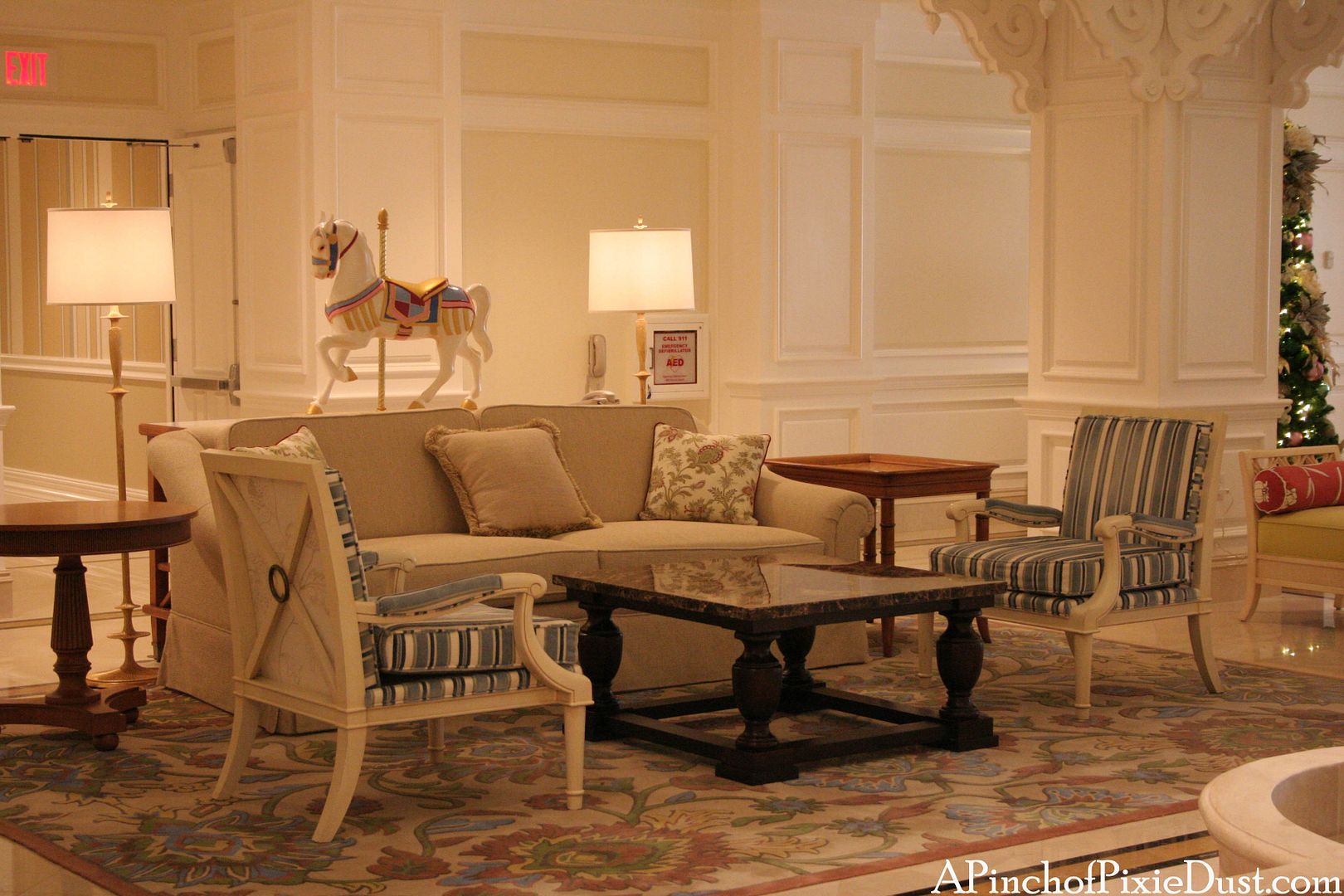 But the best way to admire the decor is from one of the pretty sofas or chairs...
There are lots of pleasant seats to choose from.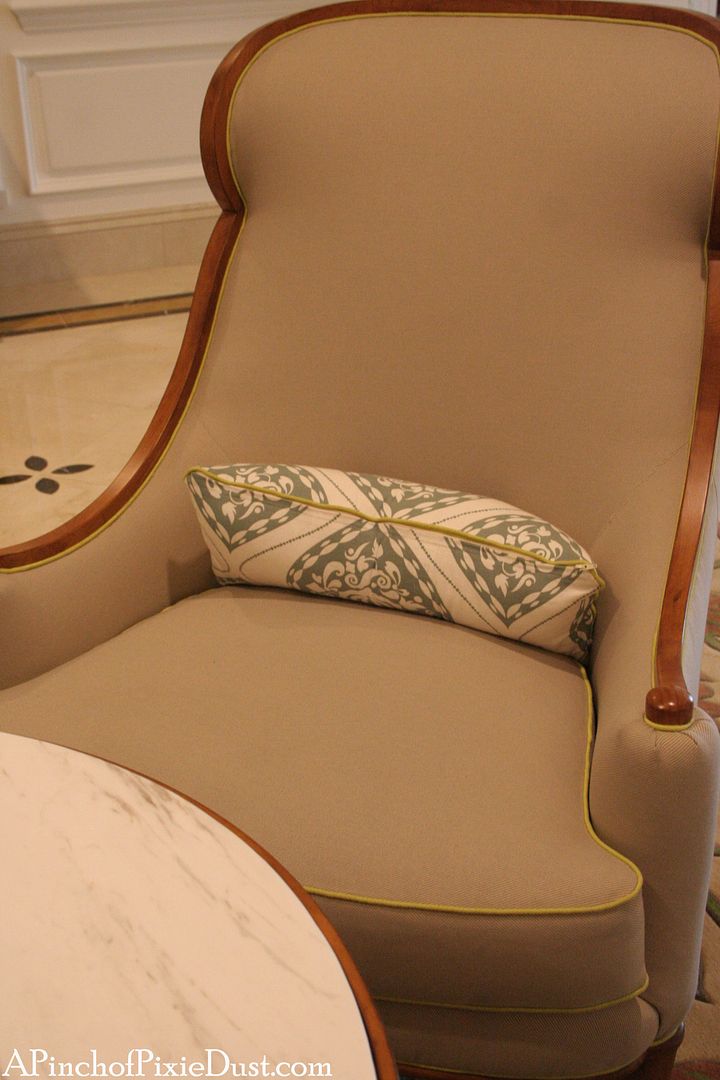 These chairs manage to look super fancy and super comfortable all at once.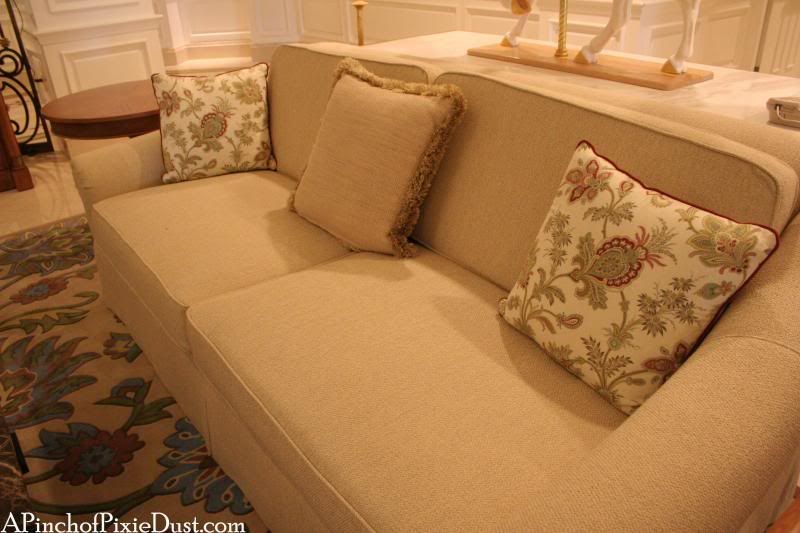 Same goes for this couch...you just sink into it...ahhhh...
Even the kids get a charming grouping of cozy chairs!
Have you spent some time in the new Grand Floridain villas? What's your favorite cozy spot for relaxing at Walt Disney World?