Happy Sweet Treat Monday, my friends!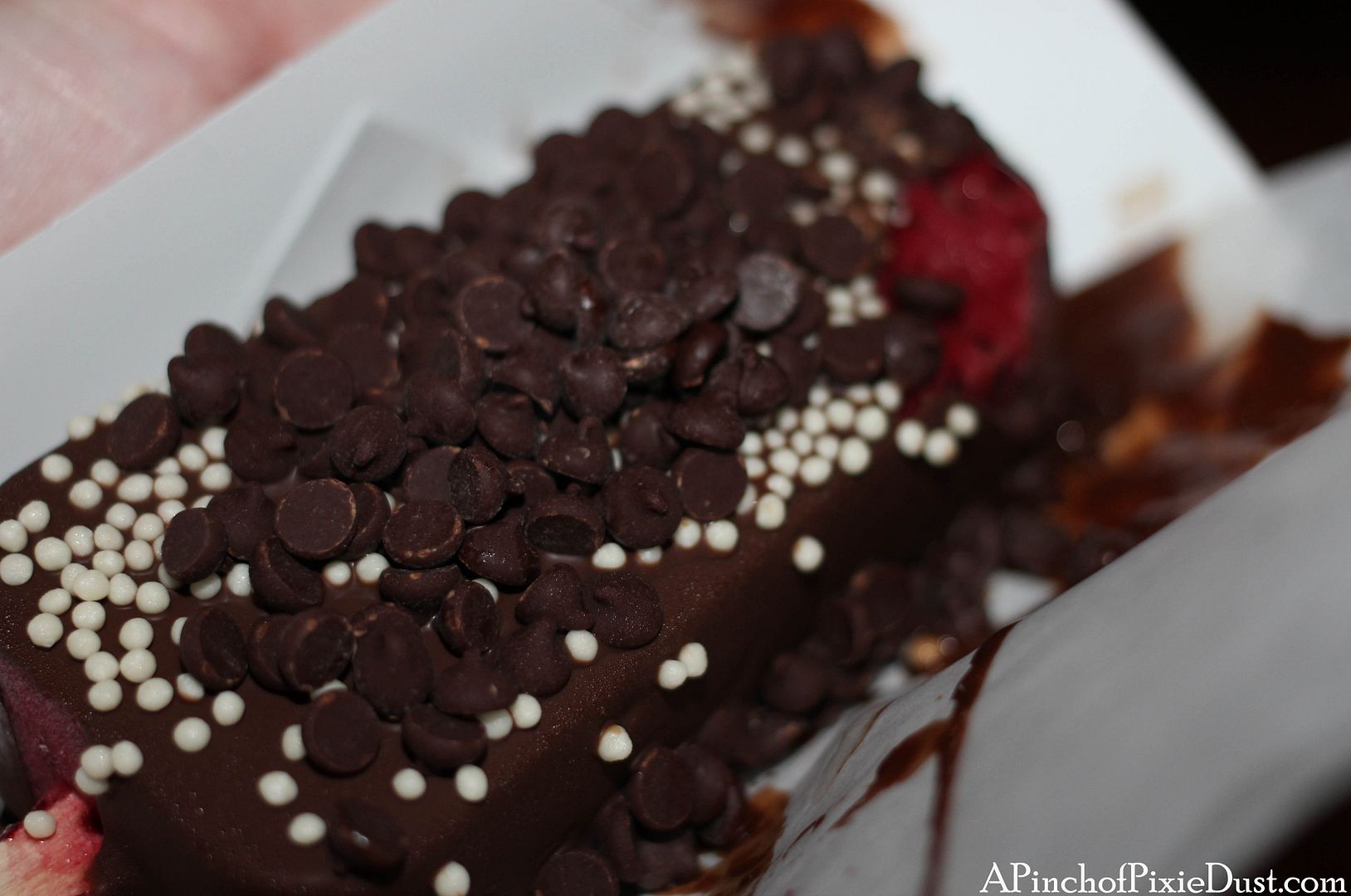 Anybody feel like some ice cream? Maybe a hand-dipped, completely-customized ice cream bar from Clarabelle's Ice Cream Shop at Disney's California Adventure?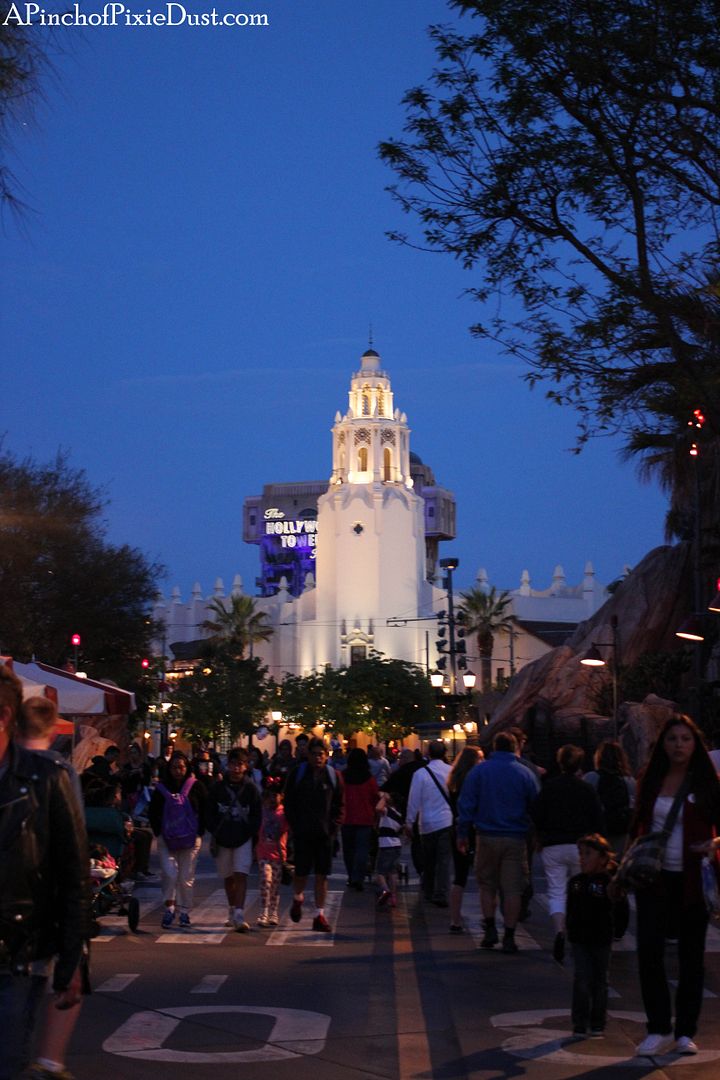 Clarabelle's is located on the charming Buena Vista Street, right between the Fiddler, Fifer, and Practical Cafe and Trolley Treats (two good cupcake-spotting locations!).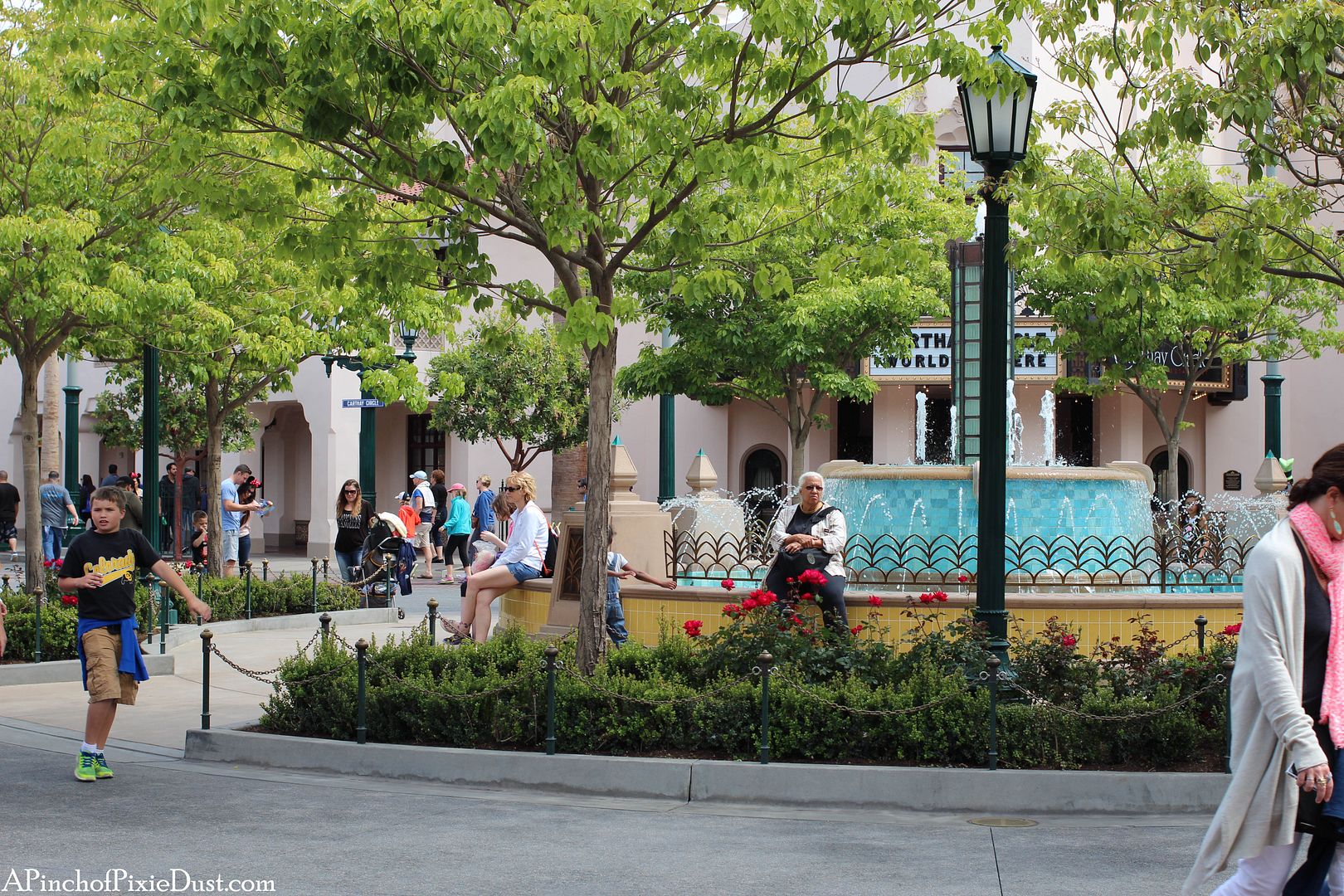 This is also such a fun spot for people-watching. I love the retro style and architecture. You might even find some familiar faces dressed in their best zoot suits...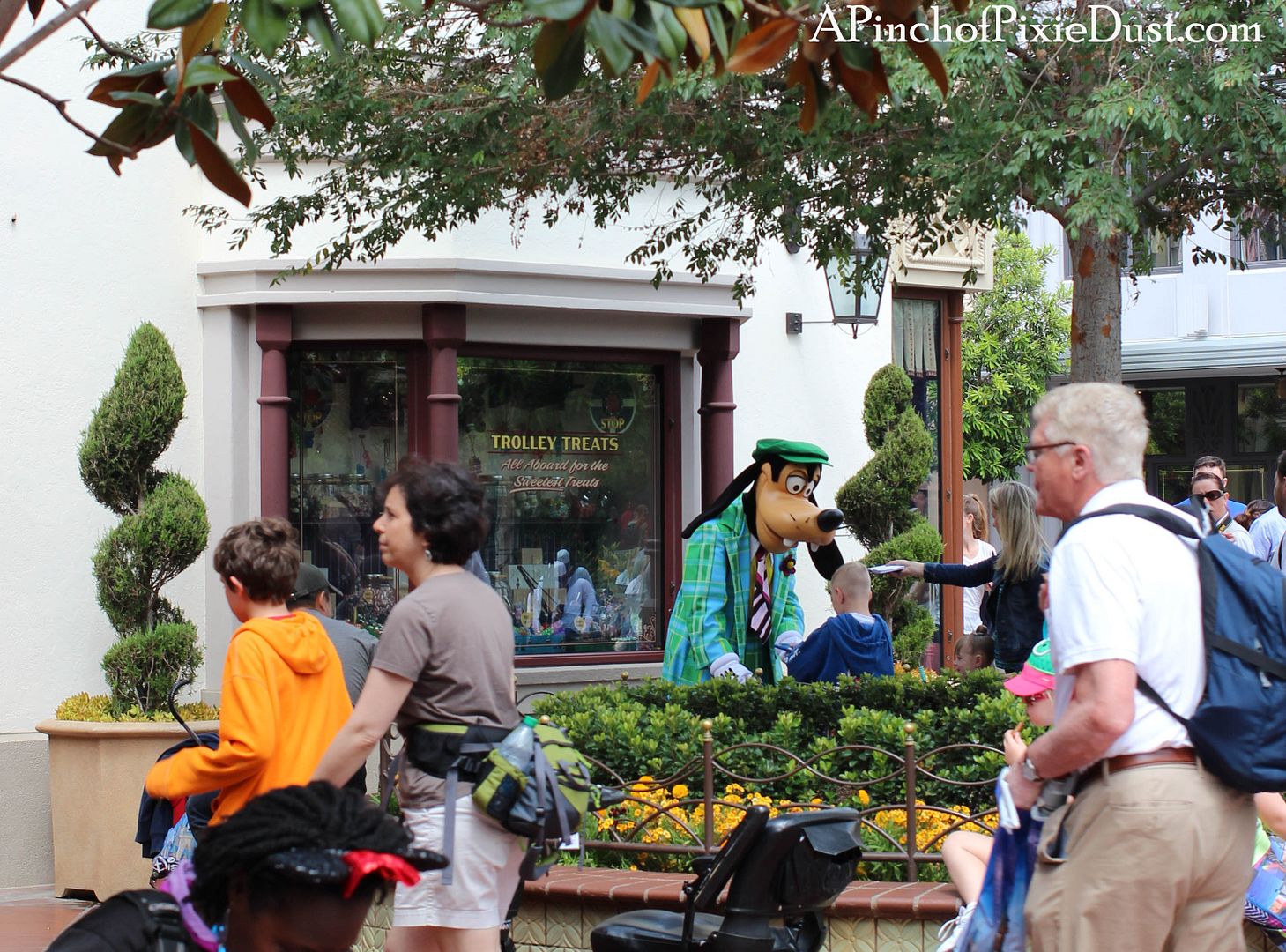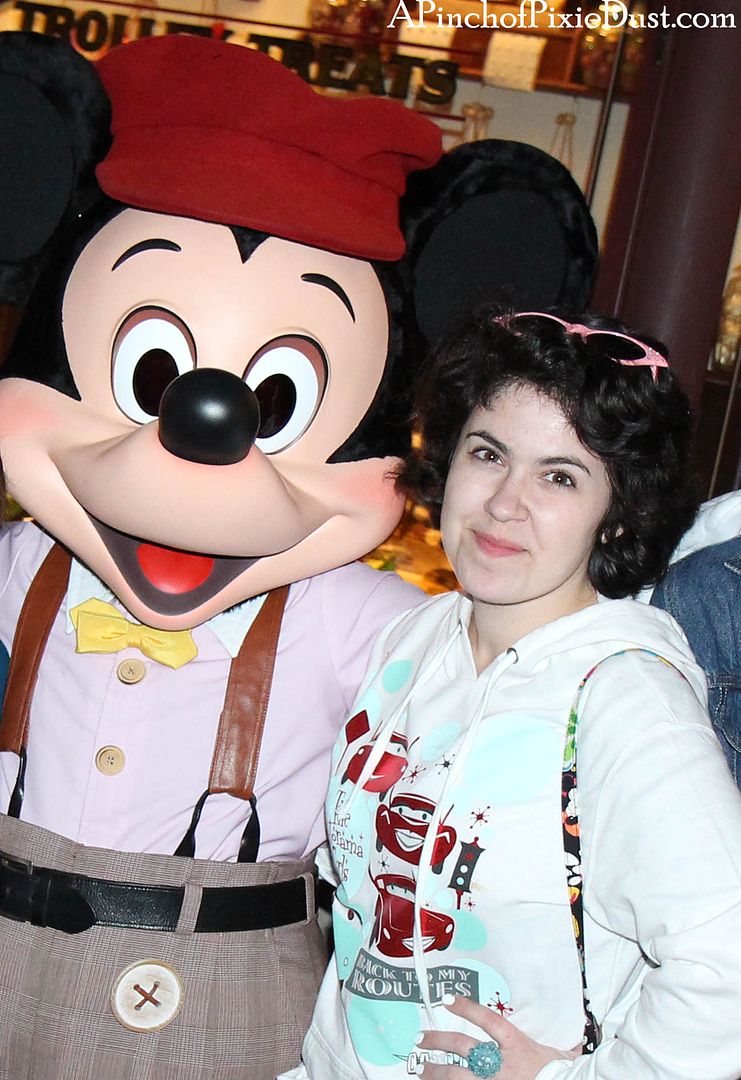 There's Goofy looking fancy, and I had to say hello to the main mouse - love his dapper look. I wish Minnie had been doing meet and greets here...she would be so cute in a 20's/30's dress! During our trip she was meeting over by Soarin' in a flight girl outfit.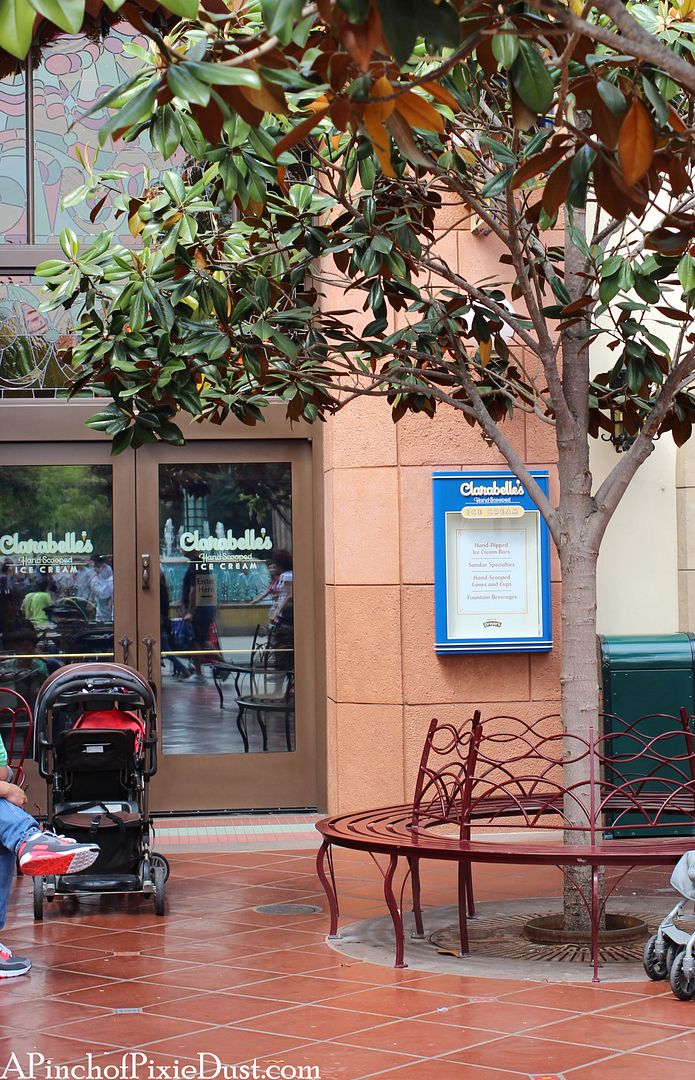 But let's get back to the ice cream! I had read about Clarabelle's before we left, so I knew to look out for the amazing customizable ice cream bars...
First you pick your flavor: vanilla bean, milk or dark chocolate, or mixed berry sorbet. Next you pick either milk or dark chocolate for the coating. Then you can mix and match toppings; mini chocolate chips, pearls, sprinkles, Mickey's confetti, or blue raspberry bursts (like pop rocks).
Also available at Clarabelle's are ice cream sundaes served in these cute new Mickey Mouse sinks!
You can watch them preparing your cool creation from behind the counter. Soon we were handed two delicious ice cream bars...
Mine was mixed berry with dark chocolate coating, chocolate chips, and pearls...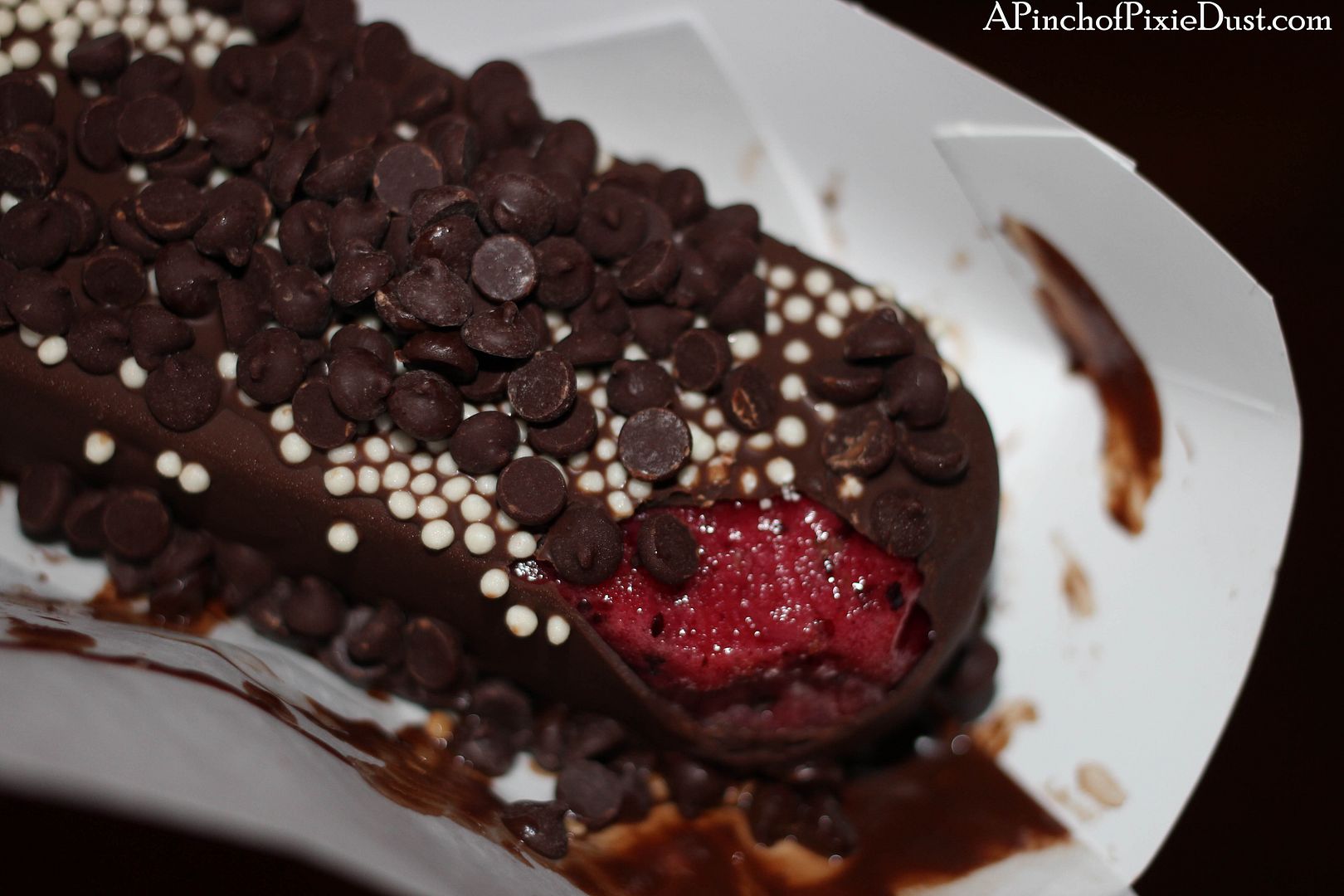 SO DELICIOUS! Fruity and very chocolaty...perfect. ;) A word to the wise: this is a pretty messy treat! They pack so many toppings on they have to give it to you in a paper dish. I had been picturing a more compact ice cream bar I could pick up and walk around with...but this might be easier to eat in one place.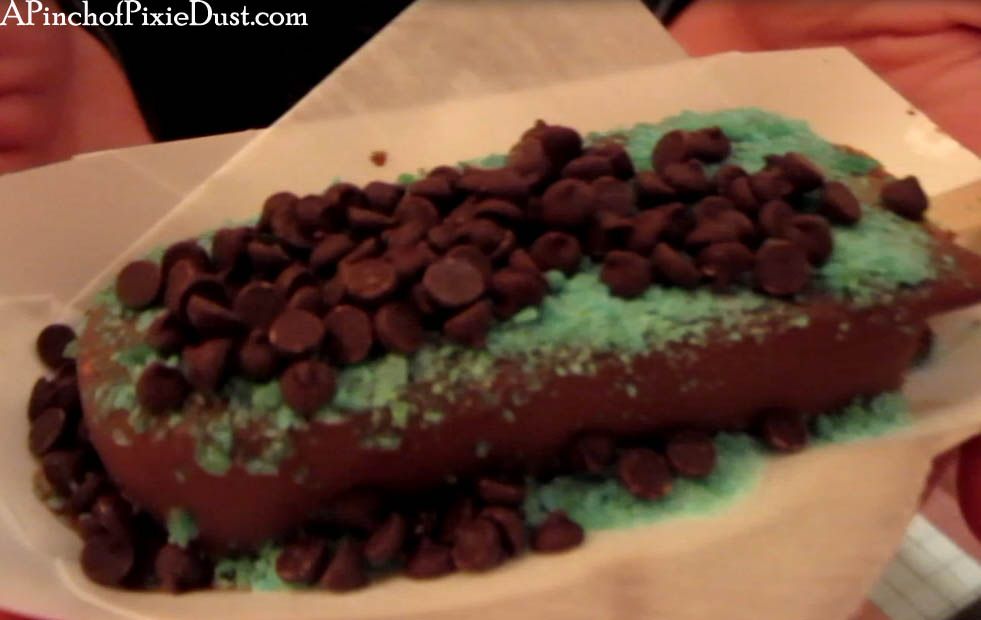 Athos tried the pop rocks...very fun!
A stop at Clarabelle's was the perfect way to start an evening at DCA! :)