Today we are travelling to Chepstow, England to see a castle.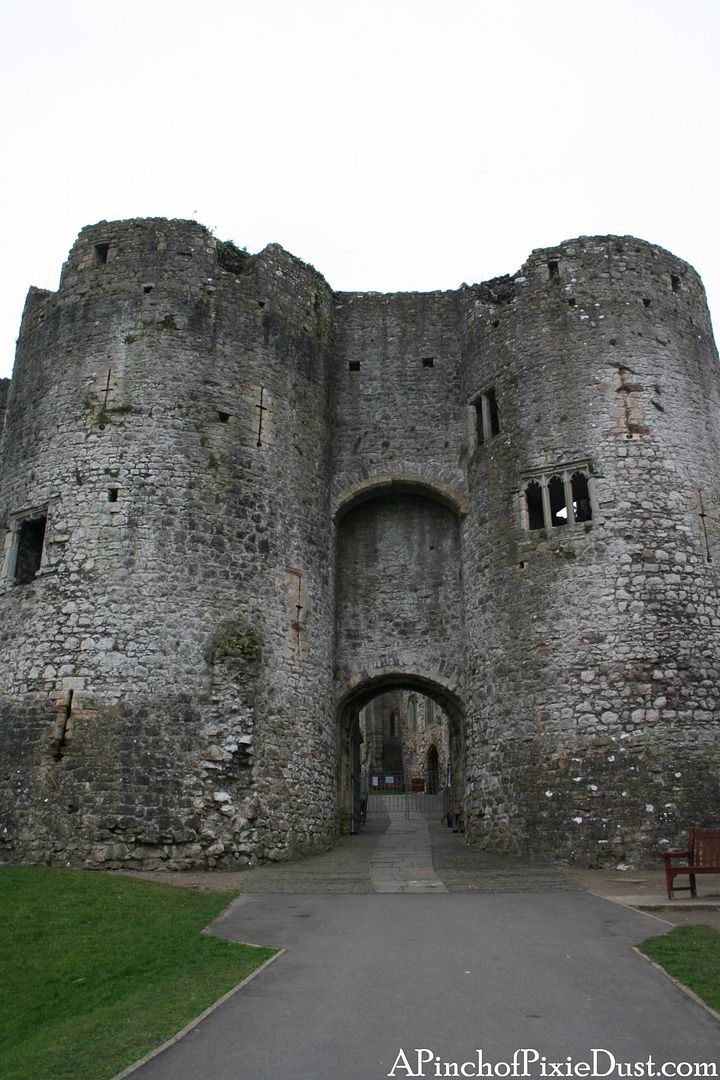 It's an impressive ancient castle, perched on the sheer cliffs along the River Wye...
You hear about 1066 in history books - the year William the Conqueror and the Normans invaded England and ousted the Saxons (think Sir Walter Scott's Ivanhoe); but when you're wandering through the ruins of a mighty Norman castle (first built in 1067), that date takes on a whole new life. Ghostly Welsh warriors seemed to be storming up the hill before my very eyes.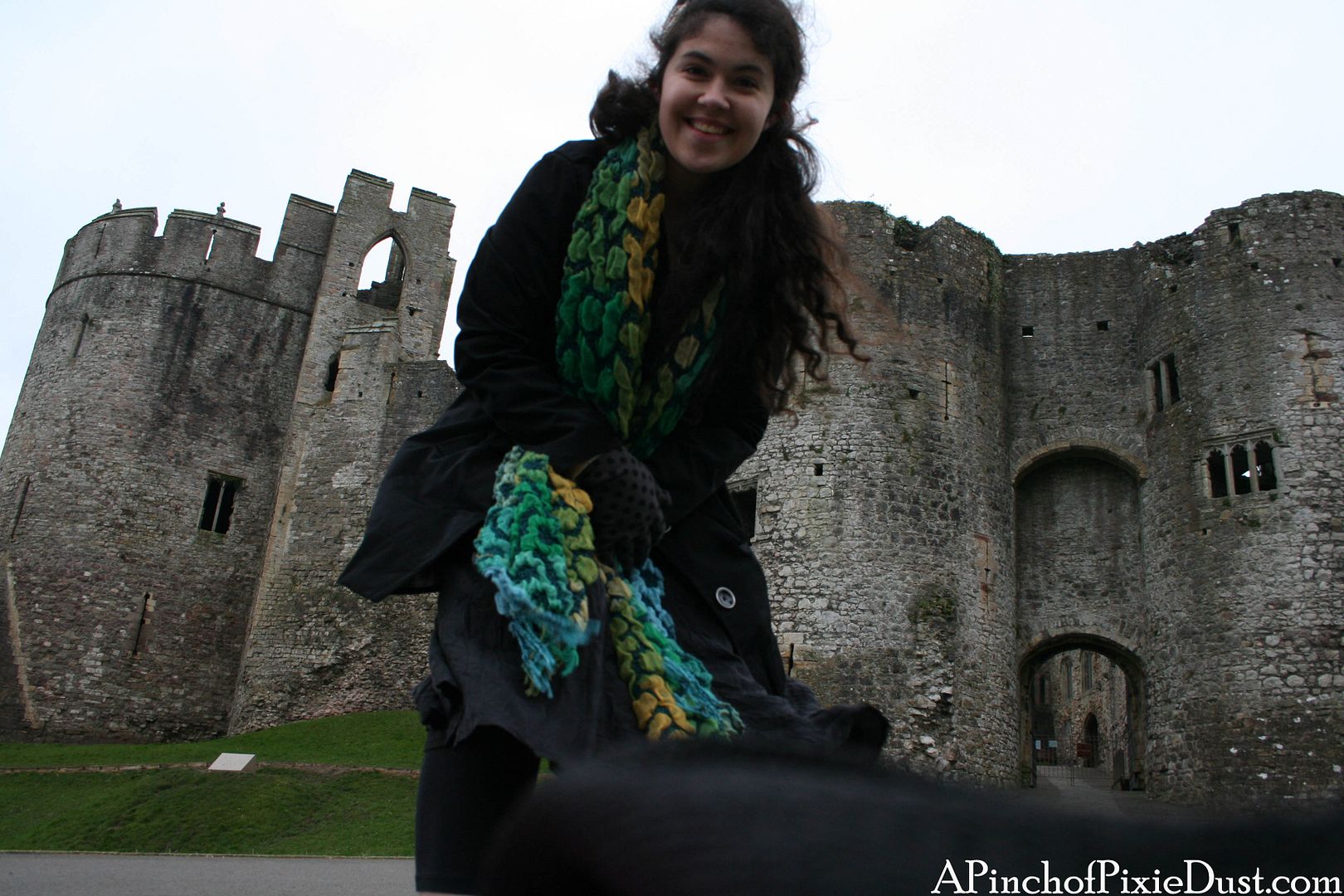 Luckily I didn't have to fight my way in - the gate was open!
The main reason my
England trip
included a stop in Chepstow was because it had a good bus to
Tintern Abbey
, where I had spent the previous day communing with Wordsworth to my heart's content. ;) But when I read about the castle in Chepstow, I made sure to save a few hours before my train for exploring it!
It was incredible to pace the ramparts, climb up winding staircases, and read about the many stages of the castle's history and construction.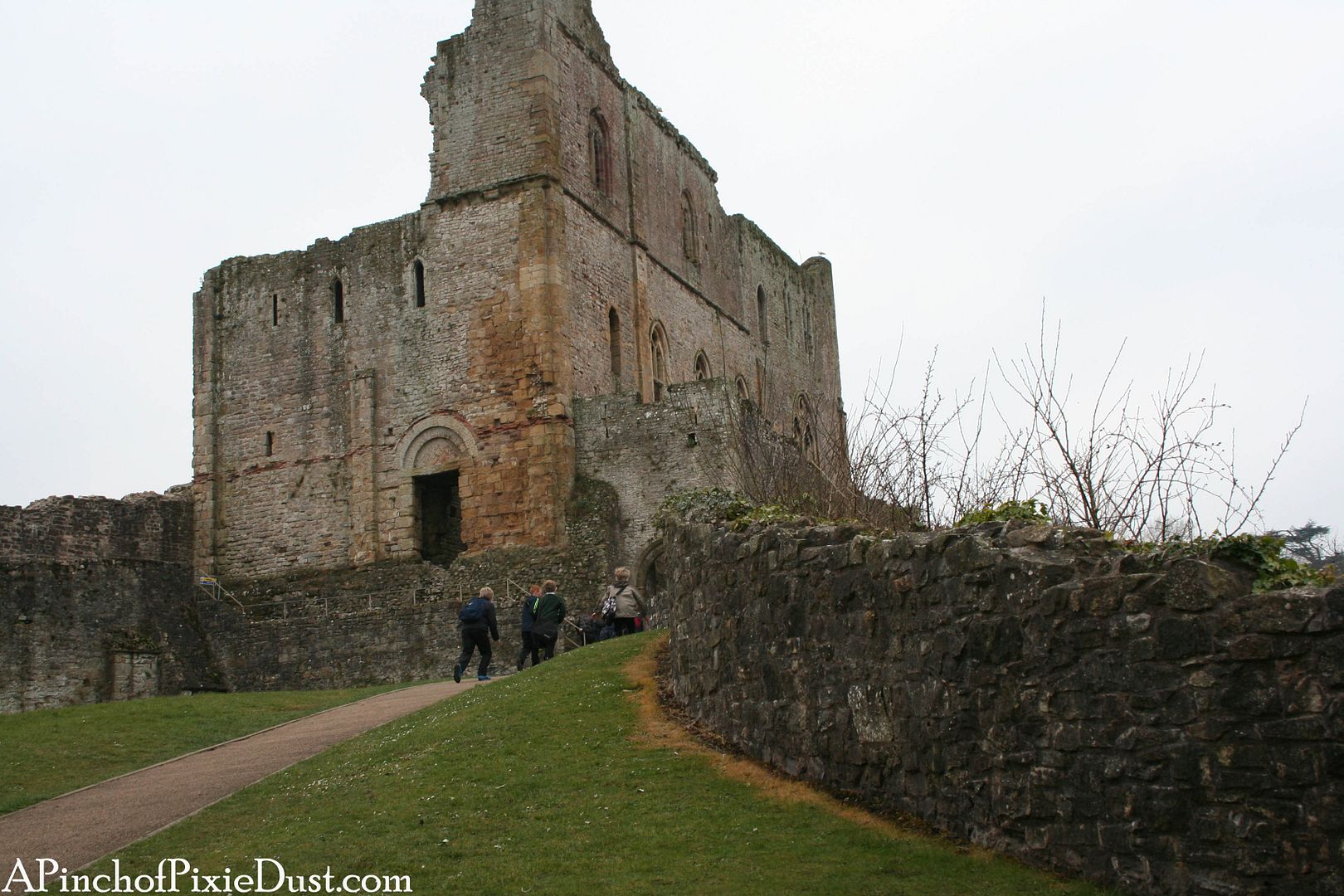 It was a quiet day for visitors, and I had Chepstow Castle almost entirely to myself...do you see those little figures running up the hill?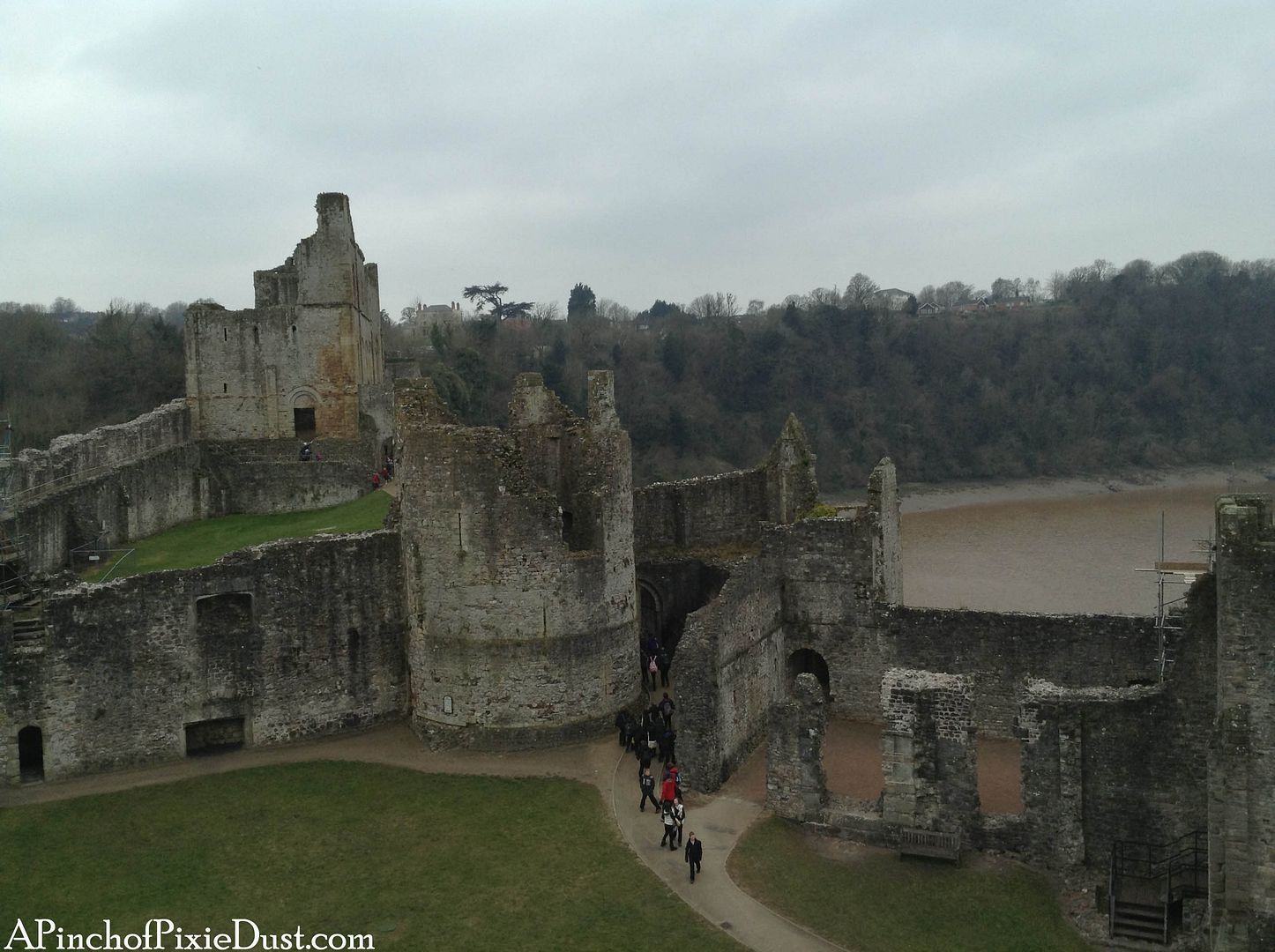 There were school groups galore, of every age you can imagine! It was actually fun to be there with them and see a slice of British life...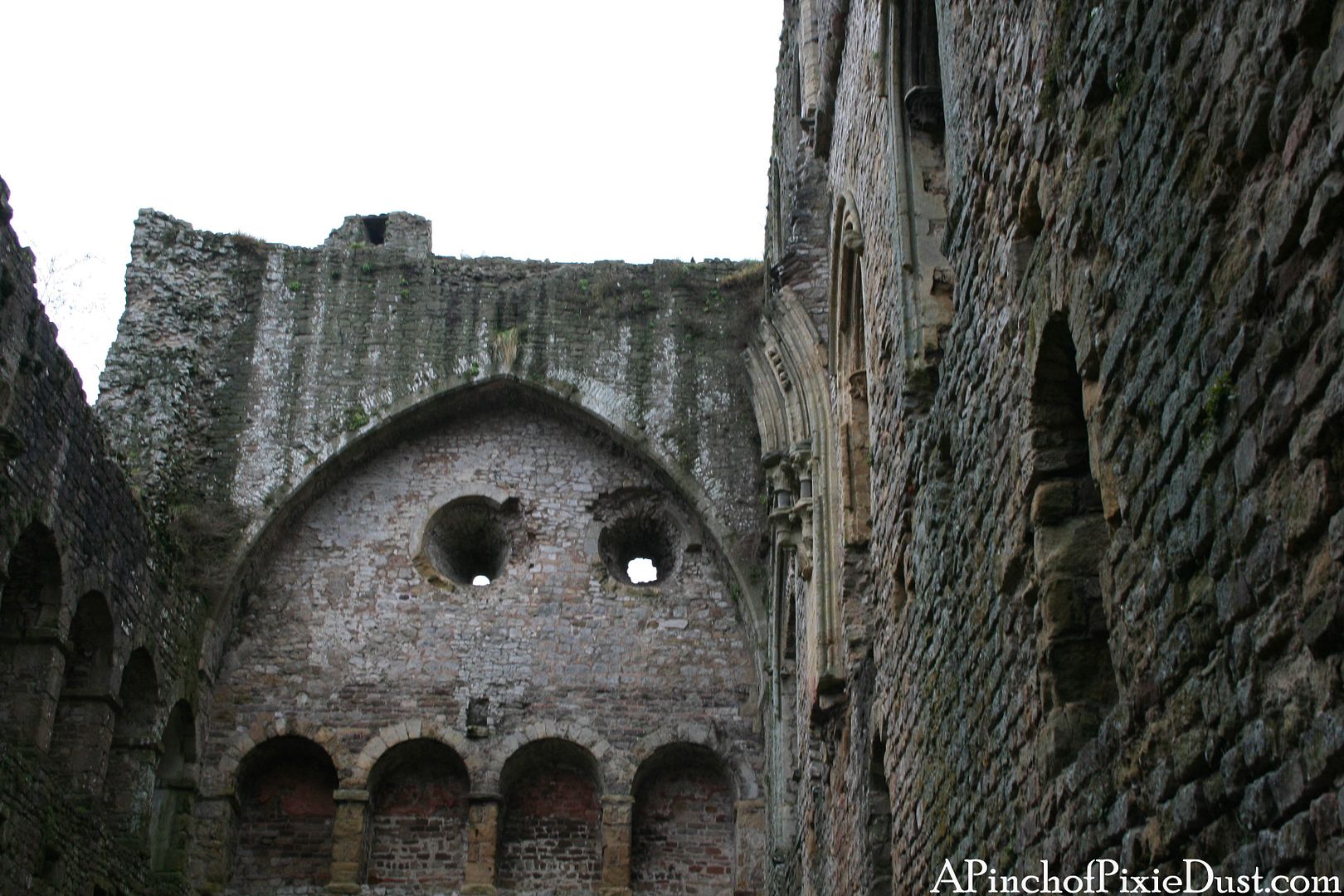 The ancient halls which once echoed with banquets and jousts were now echoing with a new generation's shouts and laughter. :)
Imagine a long string of five-year olds carefully clambering up those very steep spiral stone stairs...luckily their teachers seemed to be keeping a close eye on them!
To a certain extent I was able to keep ahead of or behind the groups for some quiet contemplation. It's easier to imagine a duchess writing a letter in her window seat or the king arriving at the gate when you're by yourself. ;)
Some of the fortress walls are now being conquered by ivy and greenery. I wondered what the original builders would have thought if they could have seen the stones they laid still standing nearly a thousand years later...
A lovely ivy-framed picture of the distant countryside...how has that window's view has varied through the centuries?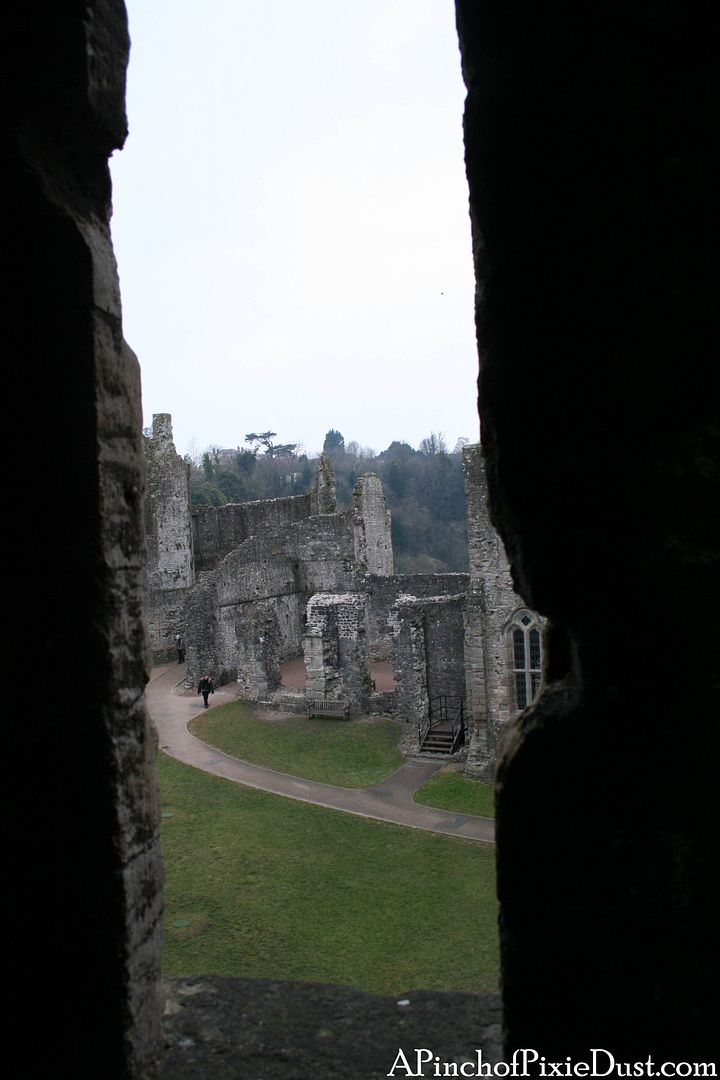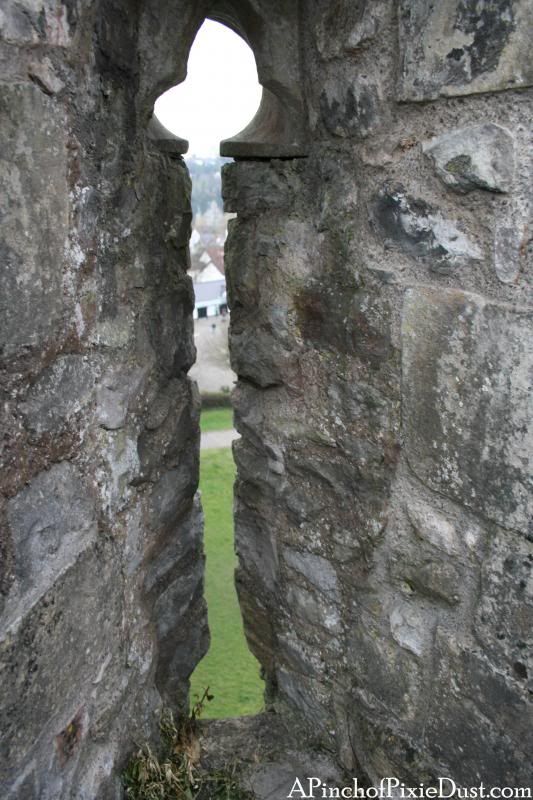 Can't you just imagine the archers at the ready, aiming out the narrow slit windows?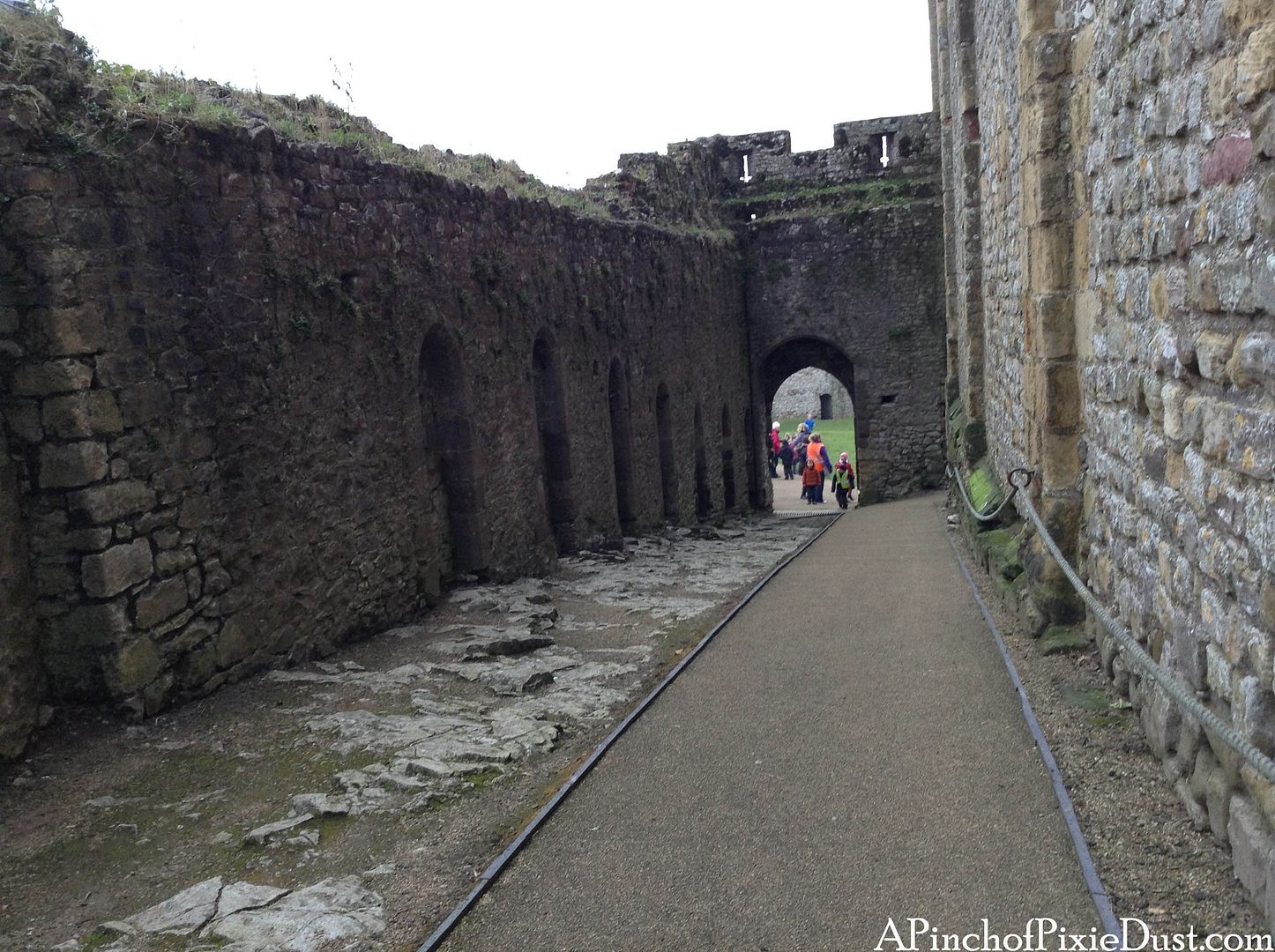 I didn't have too long to explore, as I didn't want to risk being late for my train. But before I left I had to find...
...what is apparently Europe's oldest castle door! Look at all those latches and lattices and bolts!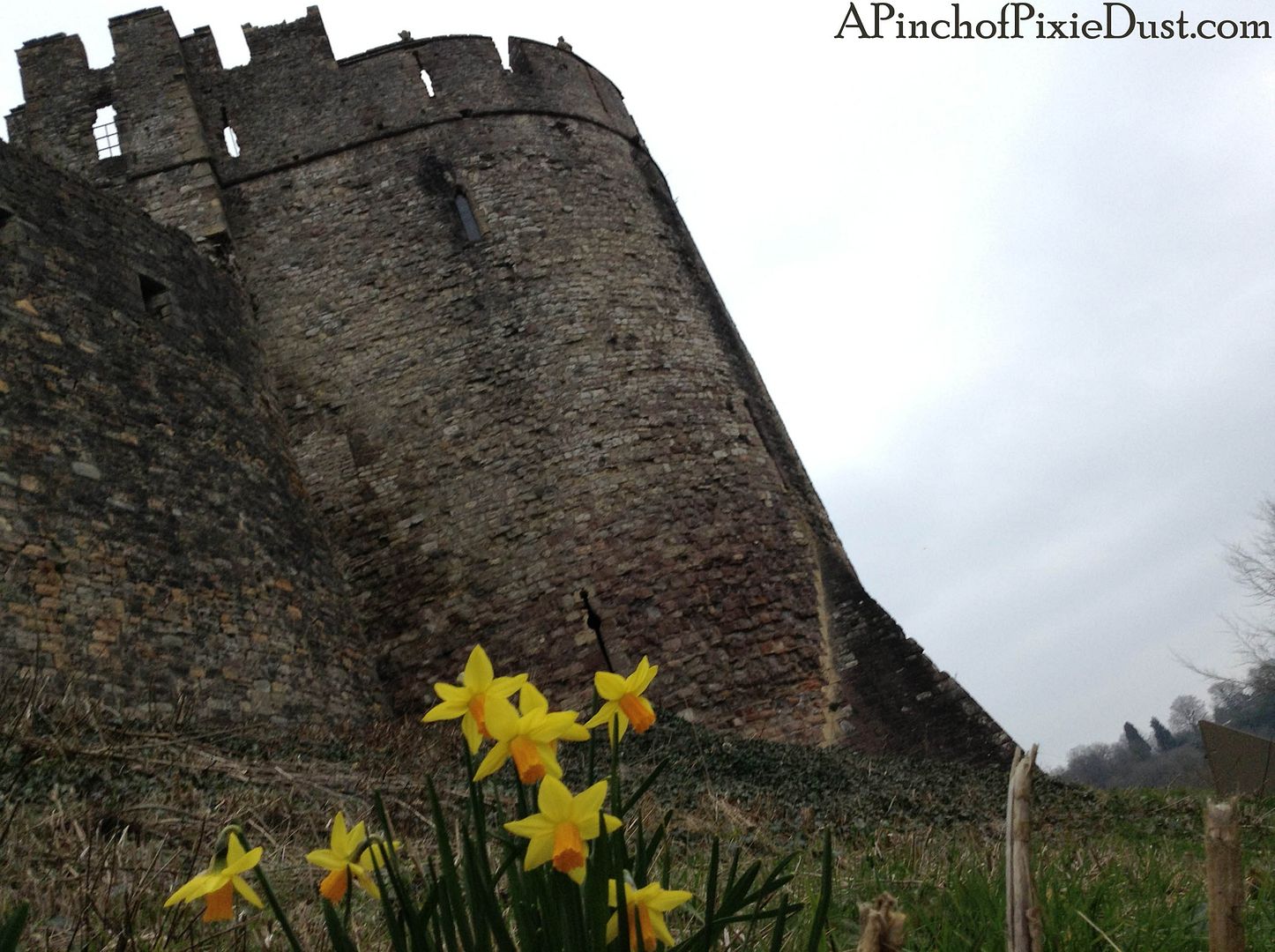 I started heading back towards the town...but then I saw some daffodils and had to pause for a picture of course!
A pretty line of pastel houses climbing the street made me pause and get out my camera again. I'm easily distracted in England. ;)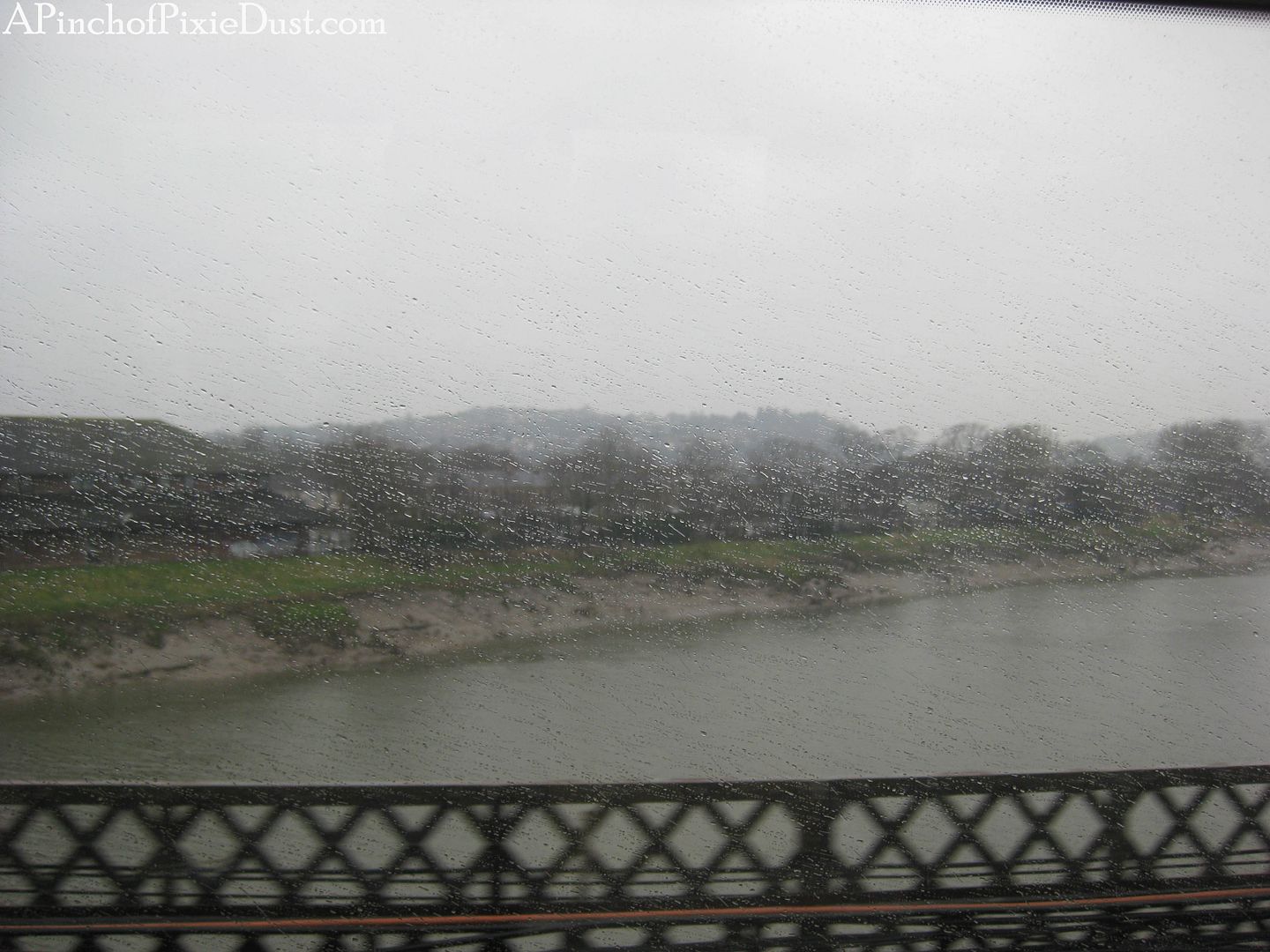 I did, however, make my train just fine and was soon speeding through a rainy English day towards my next destination...but you'll have to wait til next week to hear about that!