Get ready, guys, for some...Animal Kingdom fun, dinosaur knowledge, the Boneyard Fossil Fun Site, lots of paleontology, and the blog return of my brother Athos!
Athos, as you may recall, is crazy about dinosaurs. I think a childhood of Disney World trips with many afternoons spent at the Boneyard playground in Dinoland USA has a lot to do with this. You may know the Boneyard as a place where kids love to run around and play while the adults stand around, think about how intolerably hot Florida is, and wish there were more places to sit...lol...
However there actually are a lot of cool details and interesting fossil reproductions to see as well. And Athos, our resident paleontological expert, is nice enough to give us a tour! Any comments in red are from me. Take it away, brother...
HALLO EVERYBODEH! It's me Athos again, and I'm going to write about dinosaurz. The boneyard will be the central focus of our research today. As you can see it was established in nineteen-forty illegible. That was a good year for paleontology.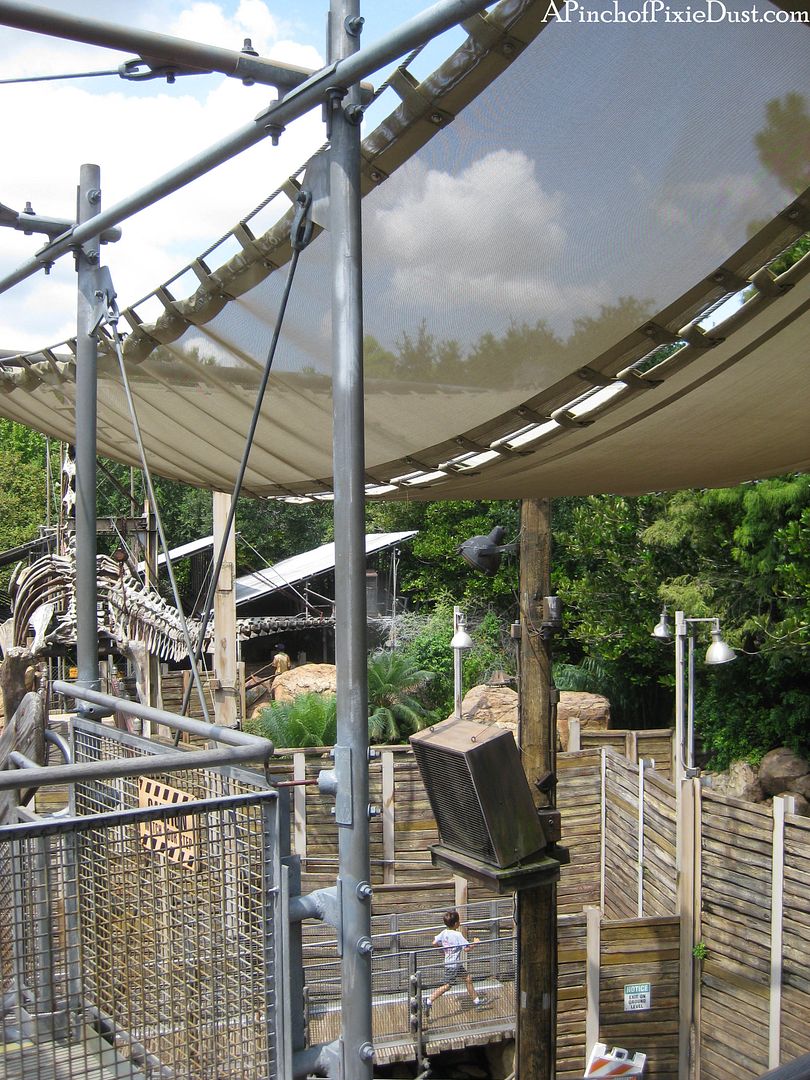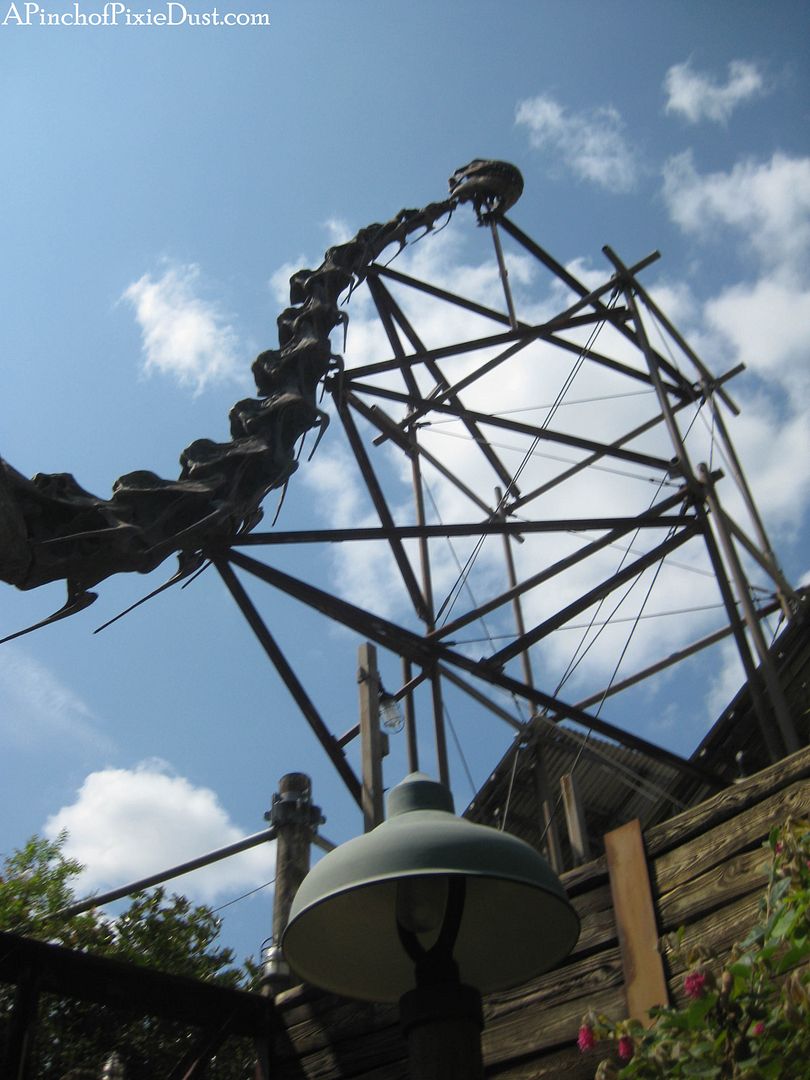 Much of the boneyard is covered by tarps such as the one above. Similar tarps are used in real life expeditions. These tarps protect paleontologists from sun poisoning and protect the fossils being excavated from harmful sun bleaching and other solar damage. Somehow I never feel like the Boneyard tarps produce that much shade...
The top right photo is the skeletal neck of Dinoland's
Brachiosaurus
of the "Oldengate Bridge" (c wut they did thar lololololol).
Brachiosaurus
is one of the best known sauropods today. If you see a dinosaur with the neck going vertically like that, it's probably a
Brachiosaurus
. If it goes out more horizontally its probably something else, any number of something elses. There's a lot of sauropods. If you want to see more
Brachiosaurus
then go
here
.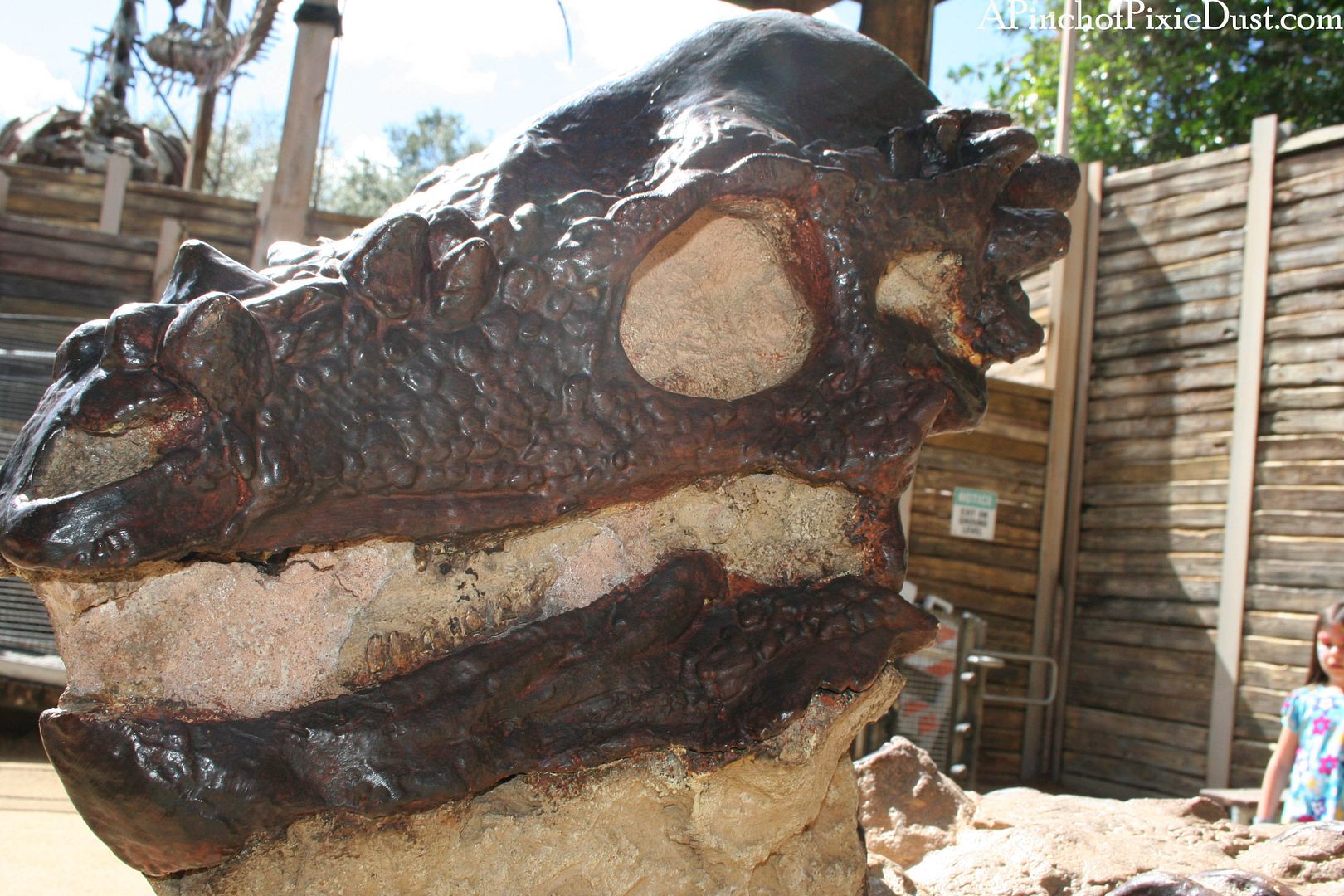 This picture has a nice look at
Pachycephalosaurus'
teeth, I didn't even notice them while I was there. Those teeth are neat little pegs as you can see (
on the bottom jaw in the middle
) and would've helped the dino to tear leaves off of branches. However, due to their shape they could've also been used to snap up insects, so who KNOWS what
Pachycephalosaurus
ate. Presumably almost anything it felt like.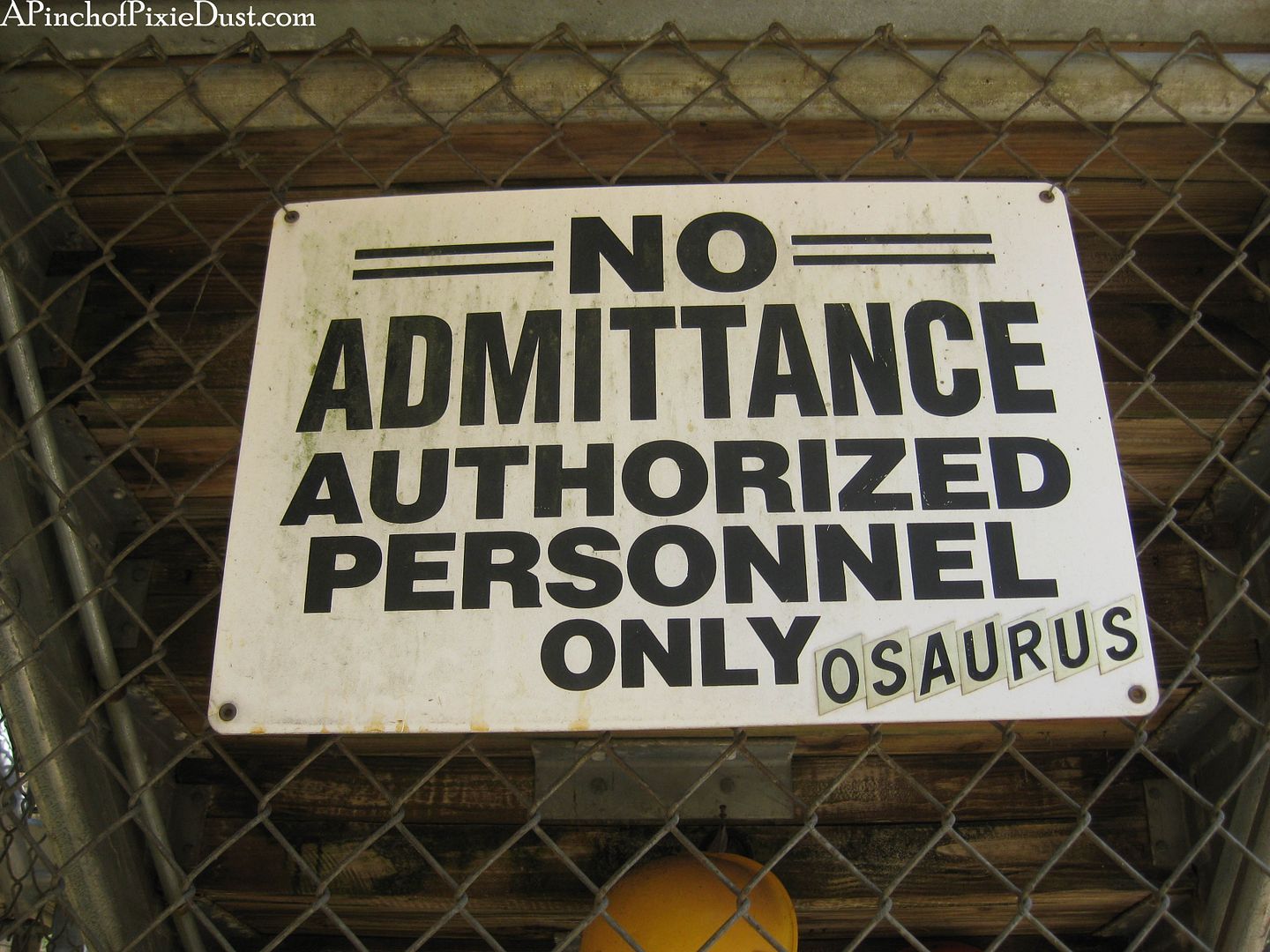 What even is an onlyosaurus. I have never seen an onlyosaurus.
It's just a little jokeosaurus!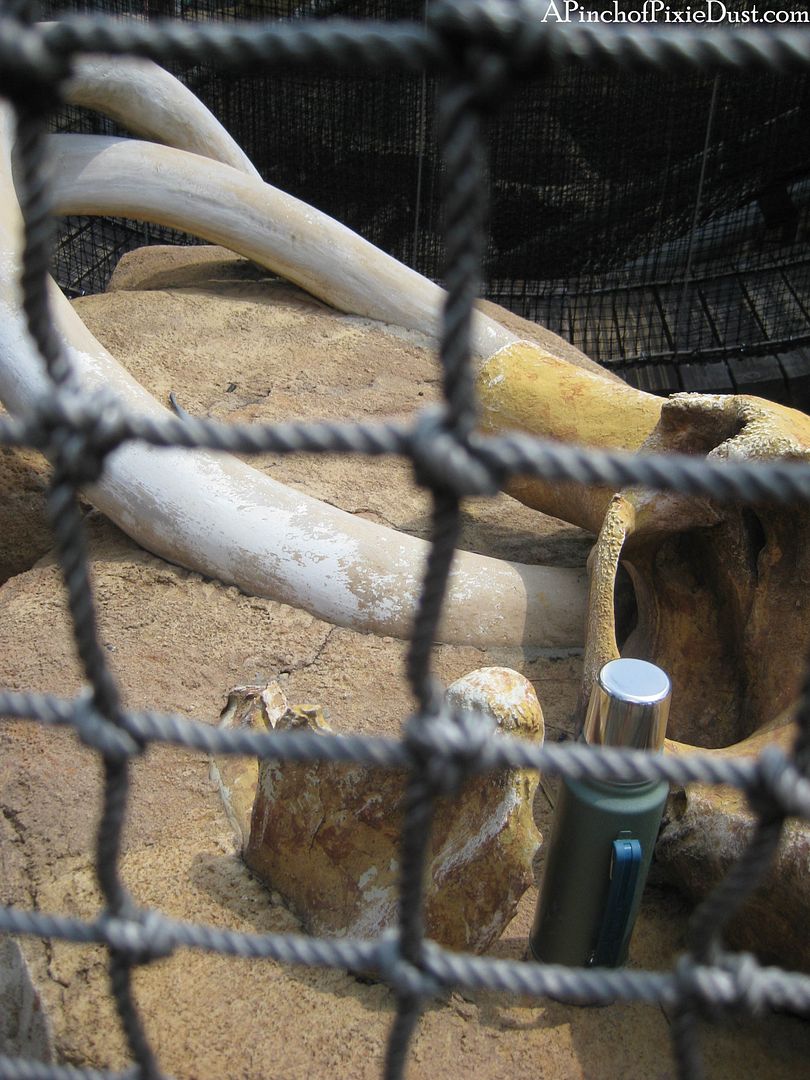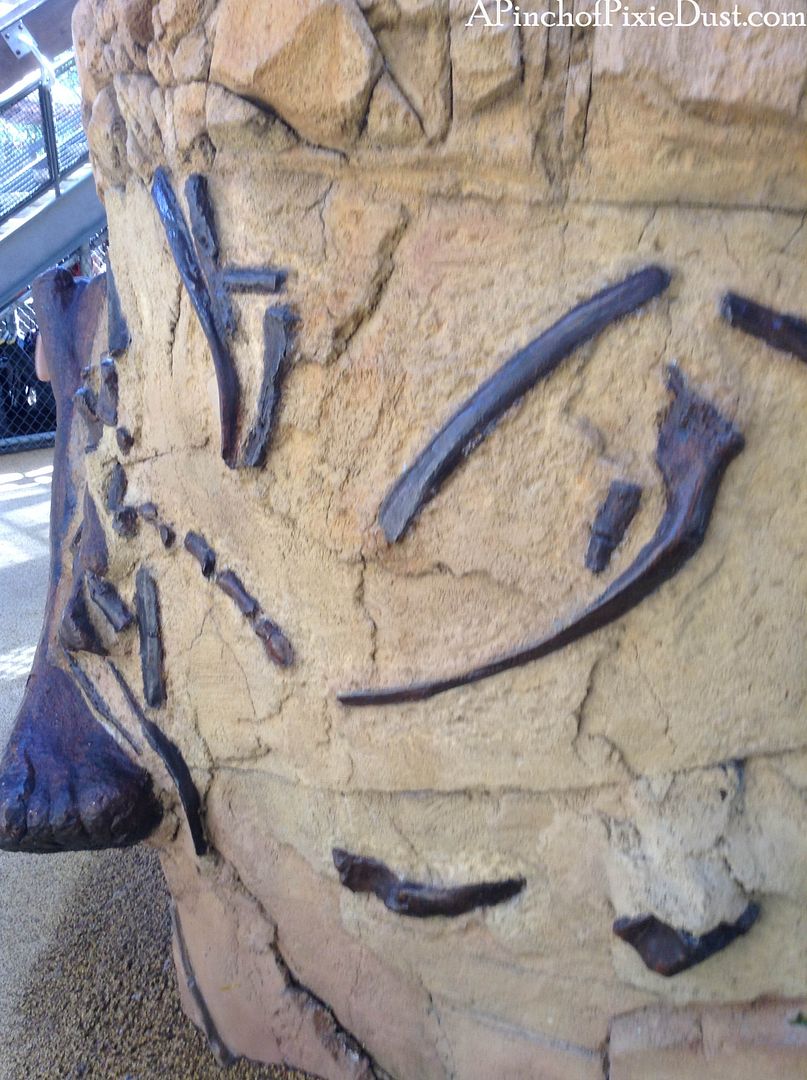 Wow, look at that mammoth skull. From this angle it kind of looks like the base of the tusk is actually a corn dog with an arm reaching desperately for the thermos (
if you guys fail to see this don't worry...I don't think I see it either...
). The arm is actually just one of the fenestrae of its skull. I presume these would've made the skull lighter, which is a good thing.
Here's another fun fact about mammoths: they liked to eat avocados. True story.
On the right we have a bunch of ribs. And a femur on the corner. Femur and ribs. Combo #6.
These are apparently Edmontosaurus skulls, which are exceedingly boring dinosaurs. What did an Edmontosaurus ever do that made me think it was boring? Nothing. Absolutely nothing. Ever.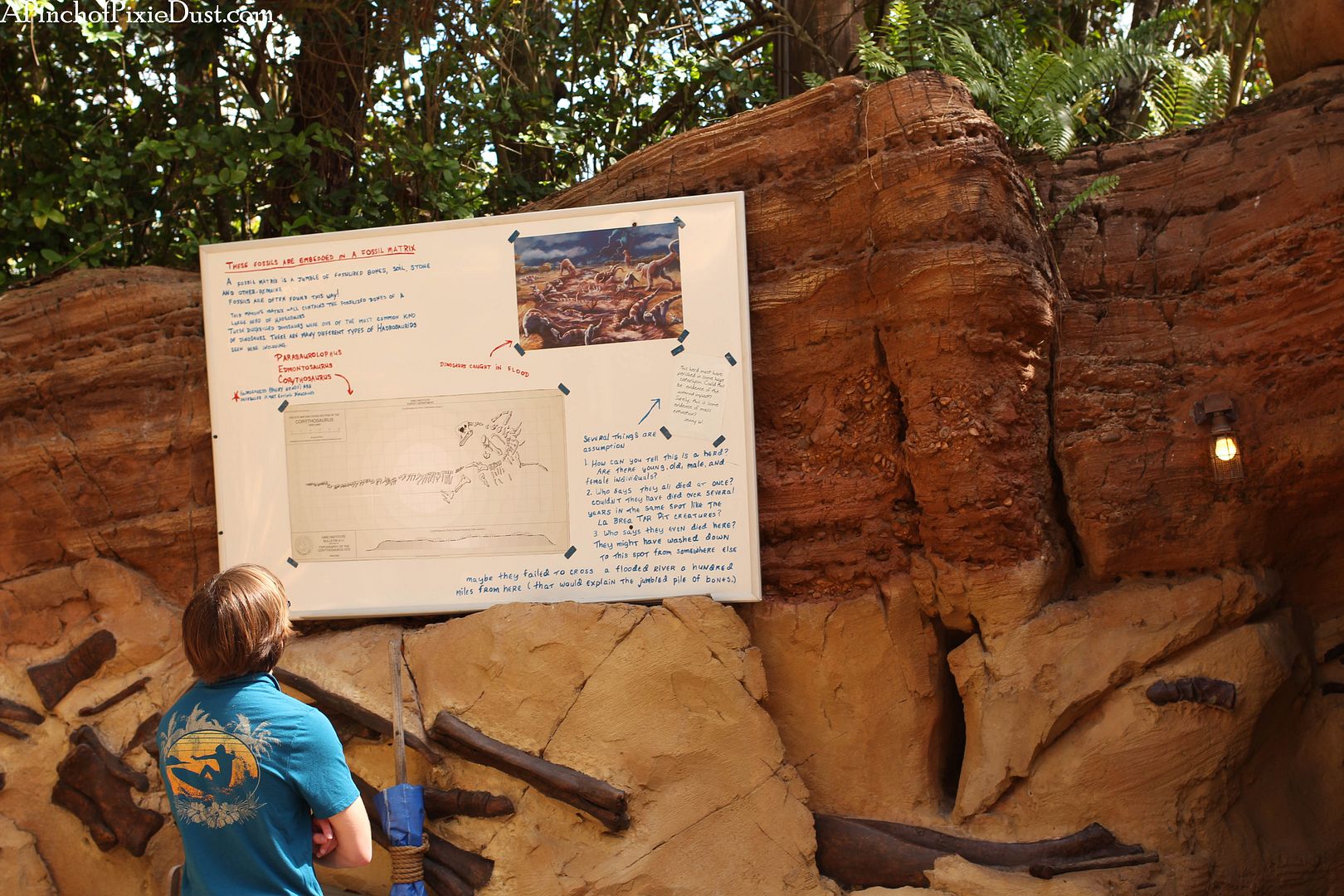 Look at me swaggin there. Athos, I was hoping you would tell them about how the Boneyard has various informational signs and placards from the Dino Institute (like in the Dinosaur ride!) with lots of paleontological notes to learn from and also some funny jokes to laugh at. And what exactly does swaggin mean??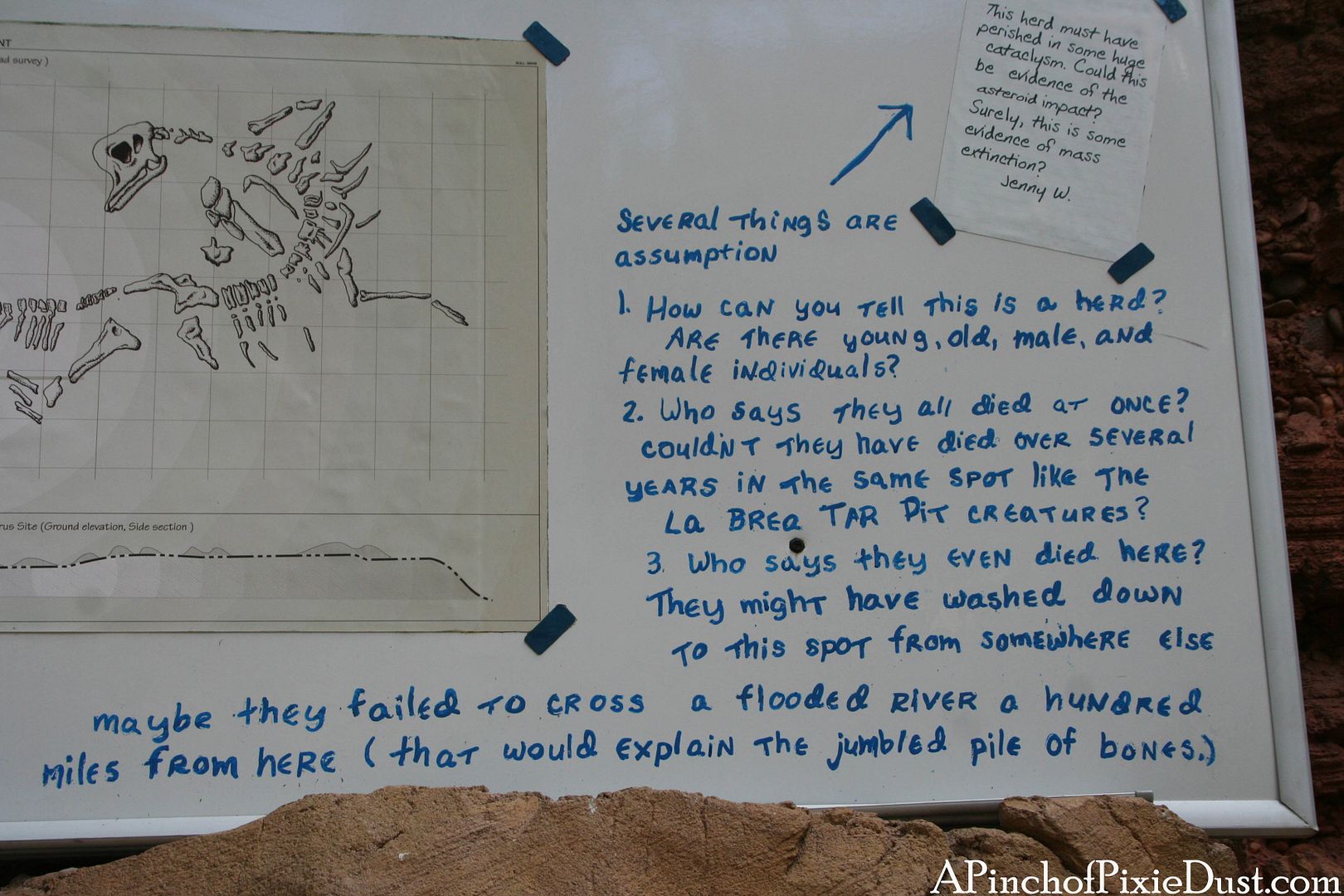 Okay here we go,
1. Yes.
2. No cause it's not a tar pit lol.
3. Yeah so what's it to yah?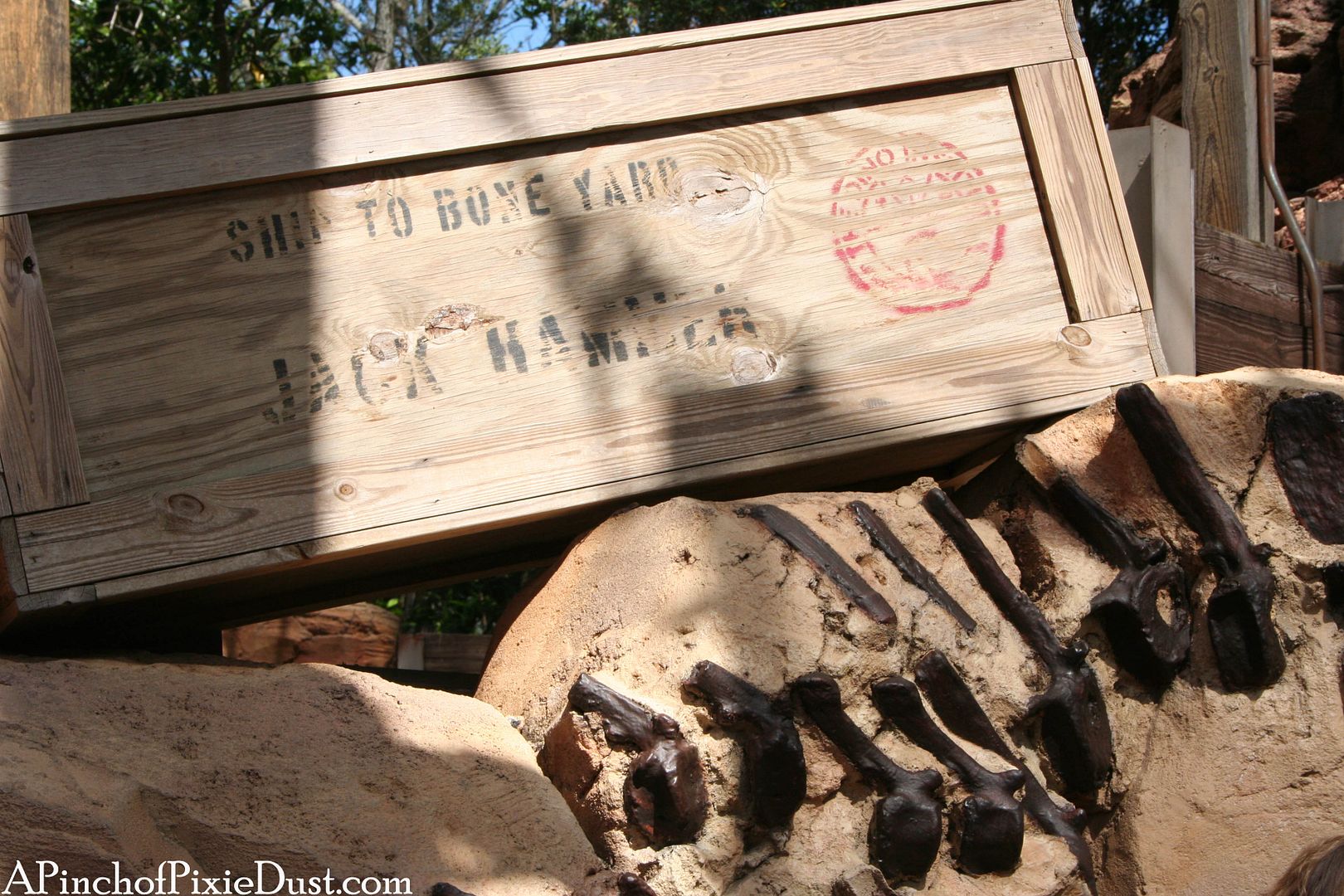 The box contains a man by the name of Jack Hammer. Someone please let him out.
I believe this box is near the "marimba ribs" - when you hit some of the bones set along the wall, they make musical tones like a keyboard! You can see it better towards the middle of the video tour:
Not a paleontological observation, but how awesome in the Boneyard music?? I love the radio station...W-D-I-N-O CAN YOU DIG IT!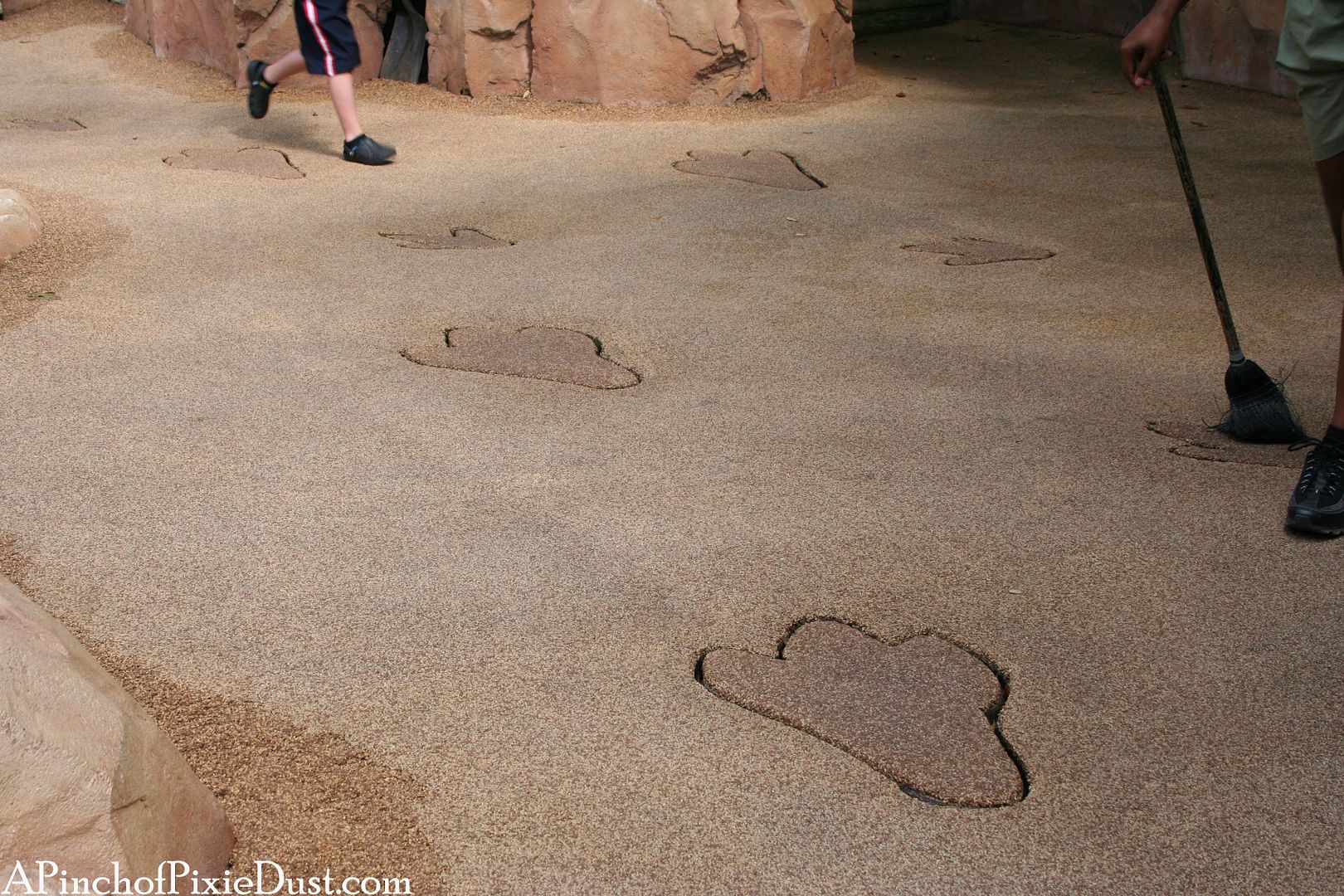 These are theropods track I think probably. Theropods have three pointed toes. Those are toes. And there are three of them. Also if you step on them they make roaring sounds.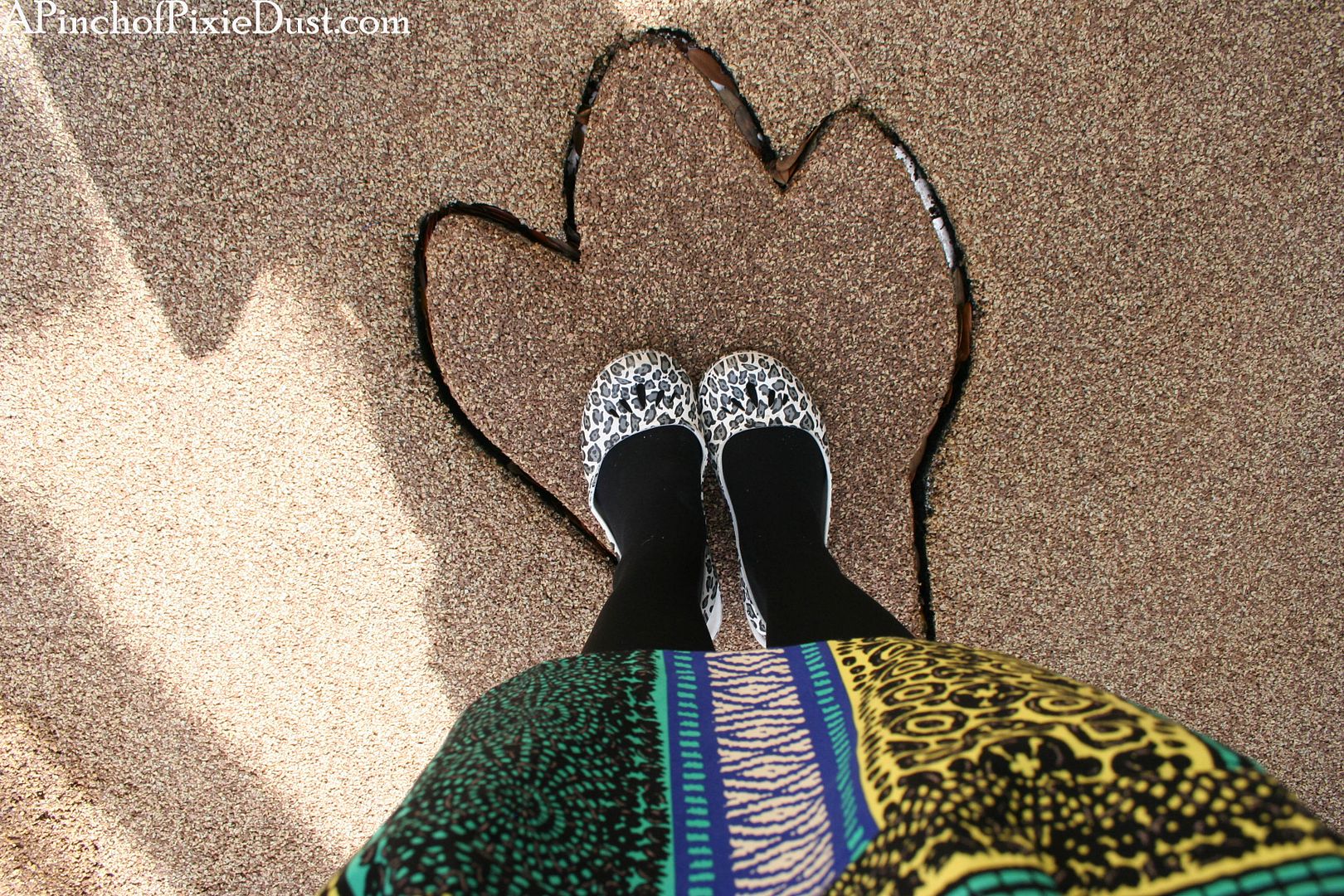 *roaring sound* C'mon though how Dinoland swaggin is my outfit??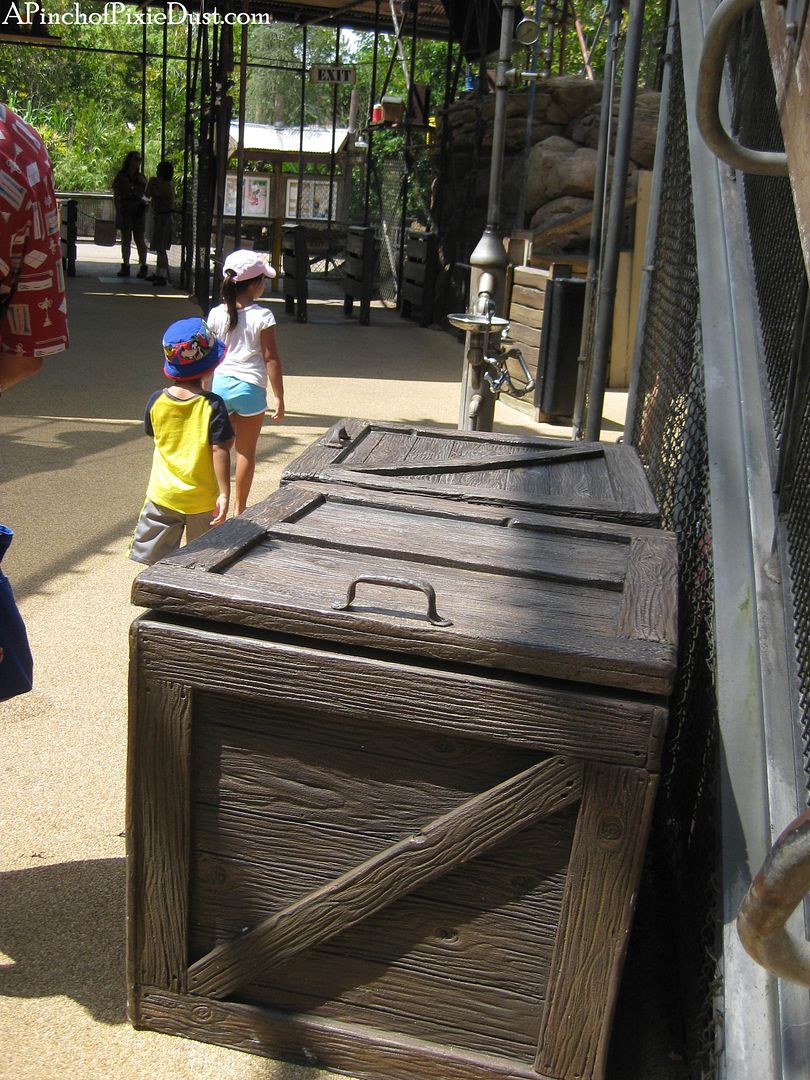 There are lots of interactive elements to this playground - the bone keyboard, the roaring footprints - if you try to open those boxes you'll hear a dino trying to get out!
Tyrannosaurus. I like his pose there. He looks kind of awkward. Like he just dropped his ice cream or something. Now he's crying about it.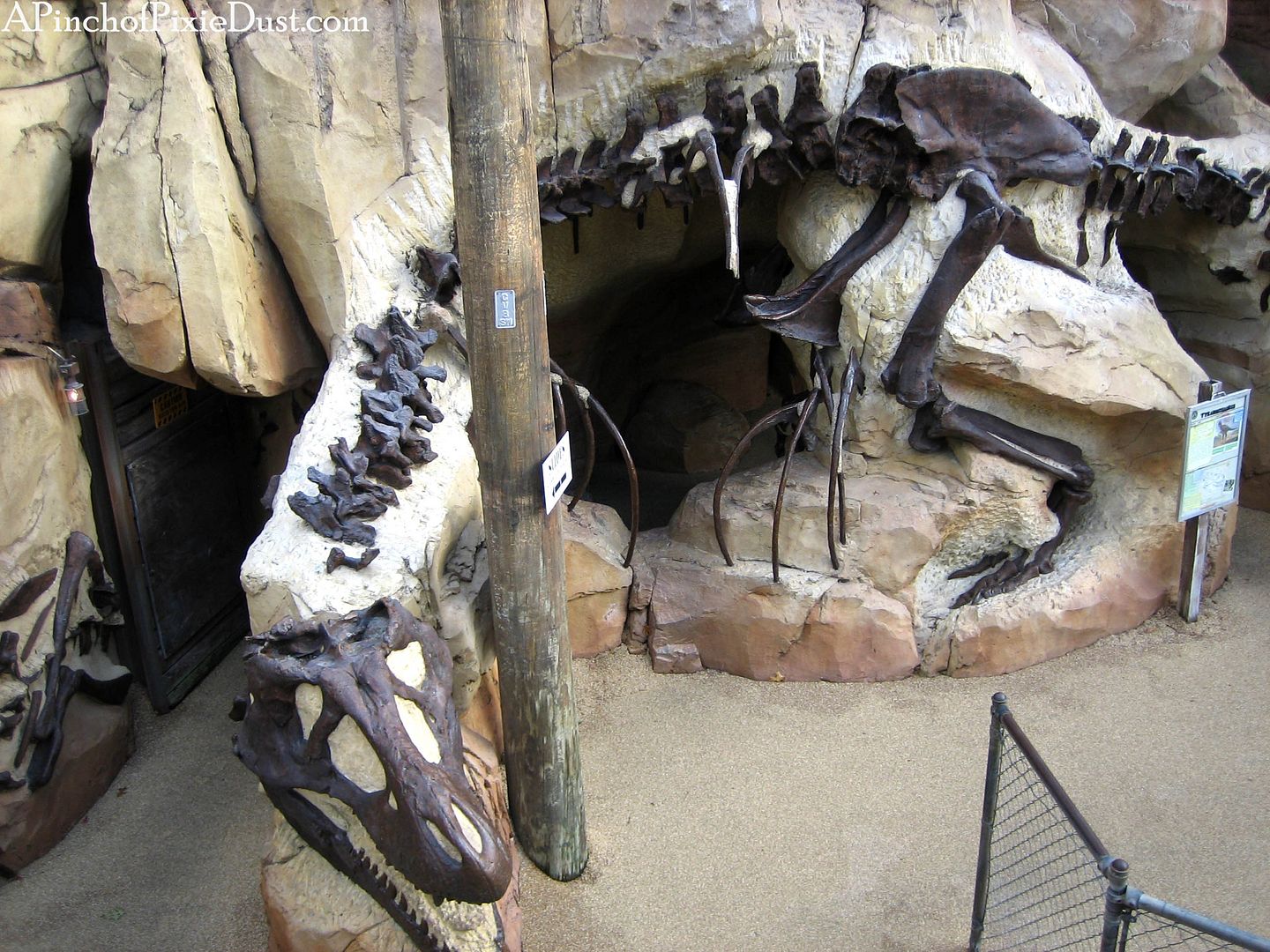 This is a Tyrannosaurus. The above view gives you a pretty good view of the fenestrae. Those openings on the nose are called nares, and the giant openings behind those are called orbital fenestrae. The smaller openings behind that are where the actual eyes were. This one seems to have dropped a lot of ribs, and I question the excavator's technique of tunneling beneath the specimen in case of collapse, but whatevz.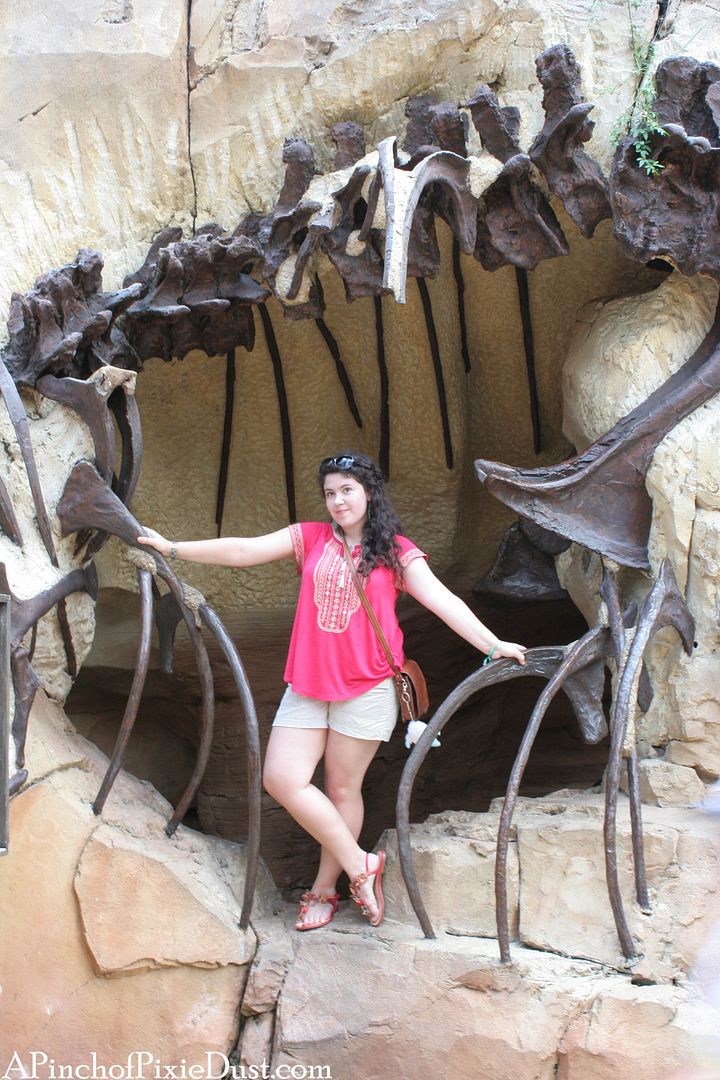 But the tunnel does let you take some pretty fun pictures! There are so many cool photo ops in the Boneyard.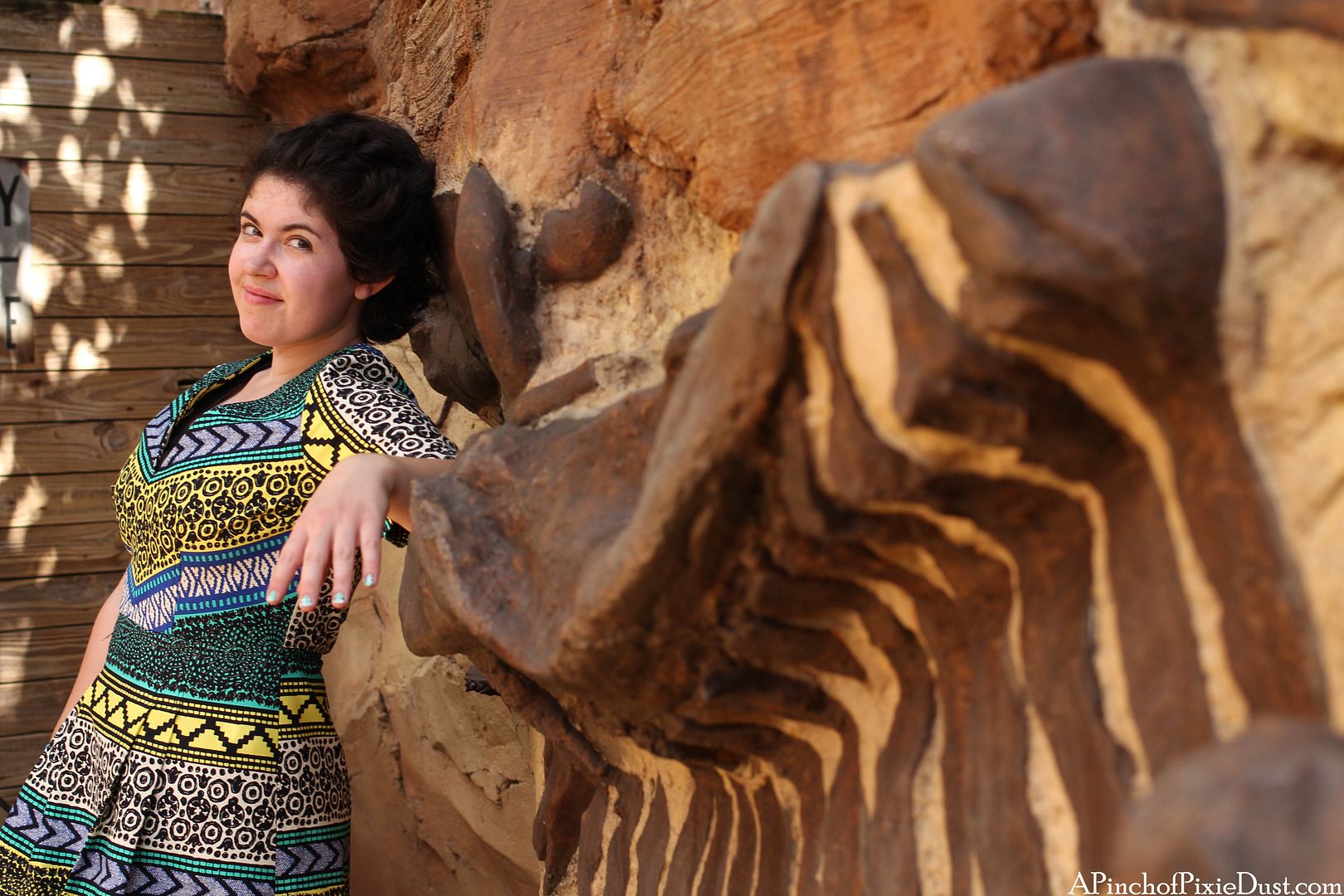 These are more ribs. And Emma. And a ball socket joint behind her head. Maybe part of a shoulder.
Sometimes, I occasionally know what I'm talking about.
Silly Athos.
Rex was there. Also who are R.C. and H.R.? I don't know either. I don't think they're paleontologists.
Maybe imagineers?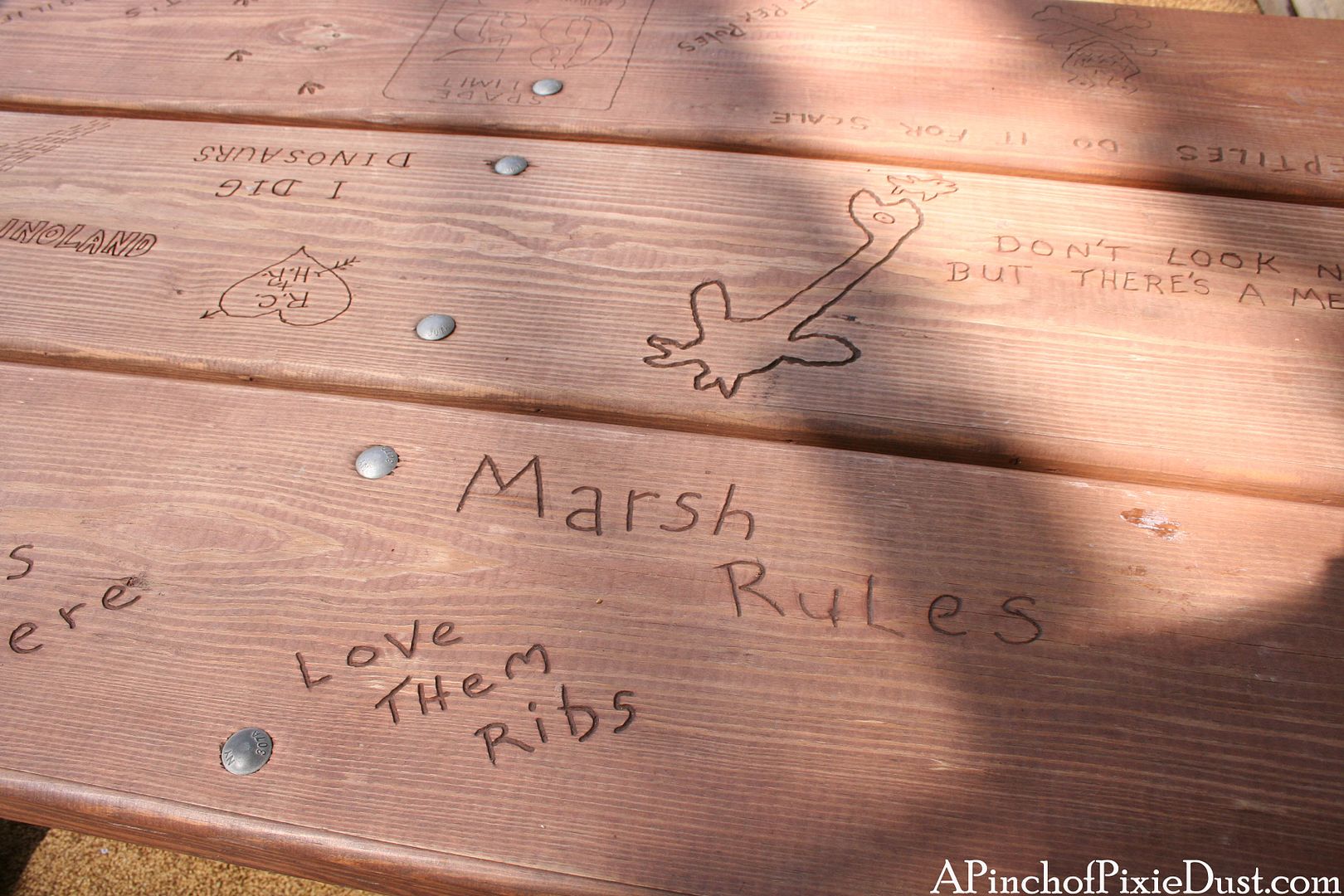 MARSH! MARSHSSHSHHHHHHHH! *foaming at mouth* maaaaarshhhhhhhhhhhhhhhh.
Athos, dear, why don't you tell us who Marsh is and why he makes you so angry?
He's a very bad man. He stole credit for a bunch of things his infinitely more charismatic rival Edward Drinker Cope found and stole fossils from private land and all sorts of bad things. He also came up with the name brontosaurus for a dinosaur when he knew FULL WELL that the dinosaur already had a name, and he just wanted to be able to name another one. I don't like him.
Apparently there have been plenty of fierce rivalries in the field of paleontology, and Cope v. Marsh is only one of them. The president of the Dino Institute in the Dinosaur ride is also named Marsh, so maybe the etching refers to her.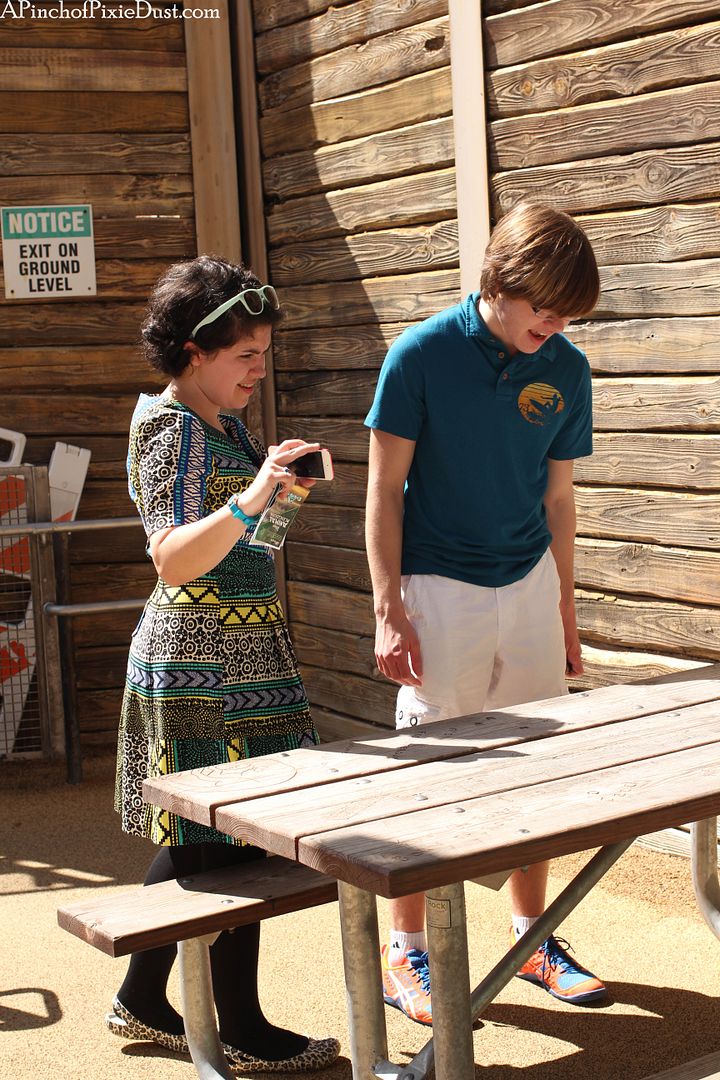 I'm screaming at the table. Can't take the Marsh.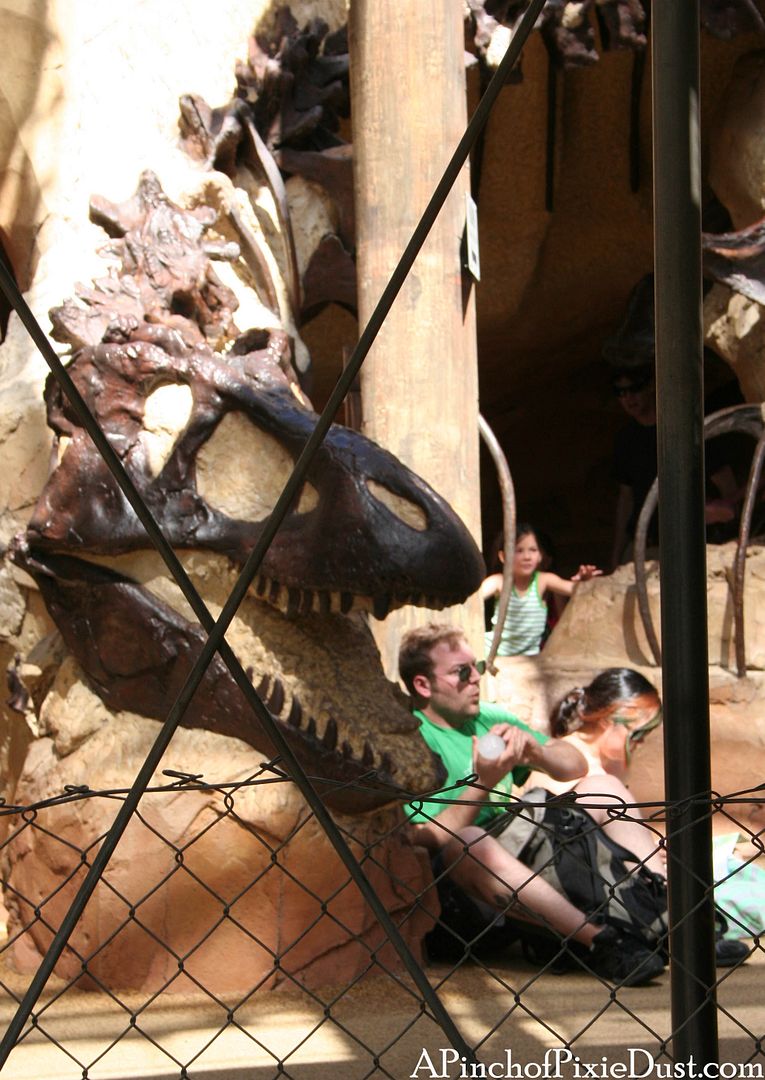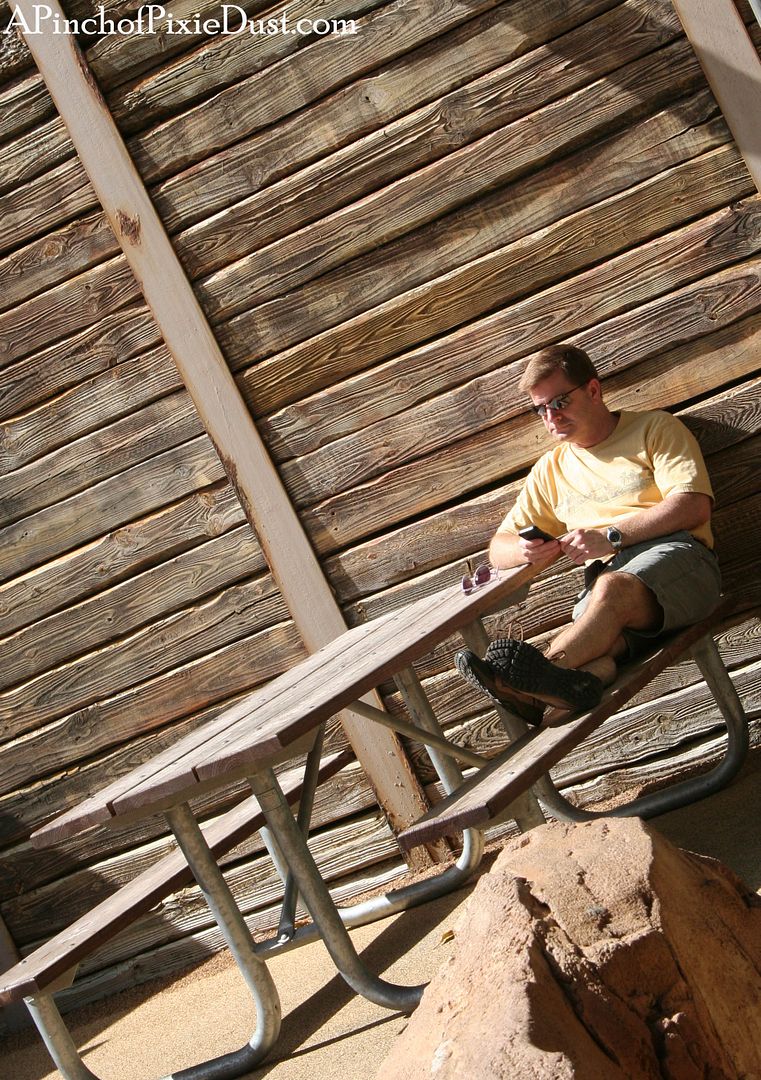 Had to share these last two photos I came across getting this update ready. Athos joked it should be called the "phoneyard" because of all the parents waiting around on their devices! I must confess to having been bored in the Boneyard myself in the past, but maybe next time I'll learn something new about a hadrosaur instead. :)