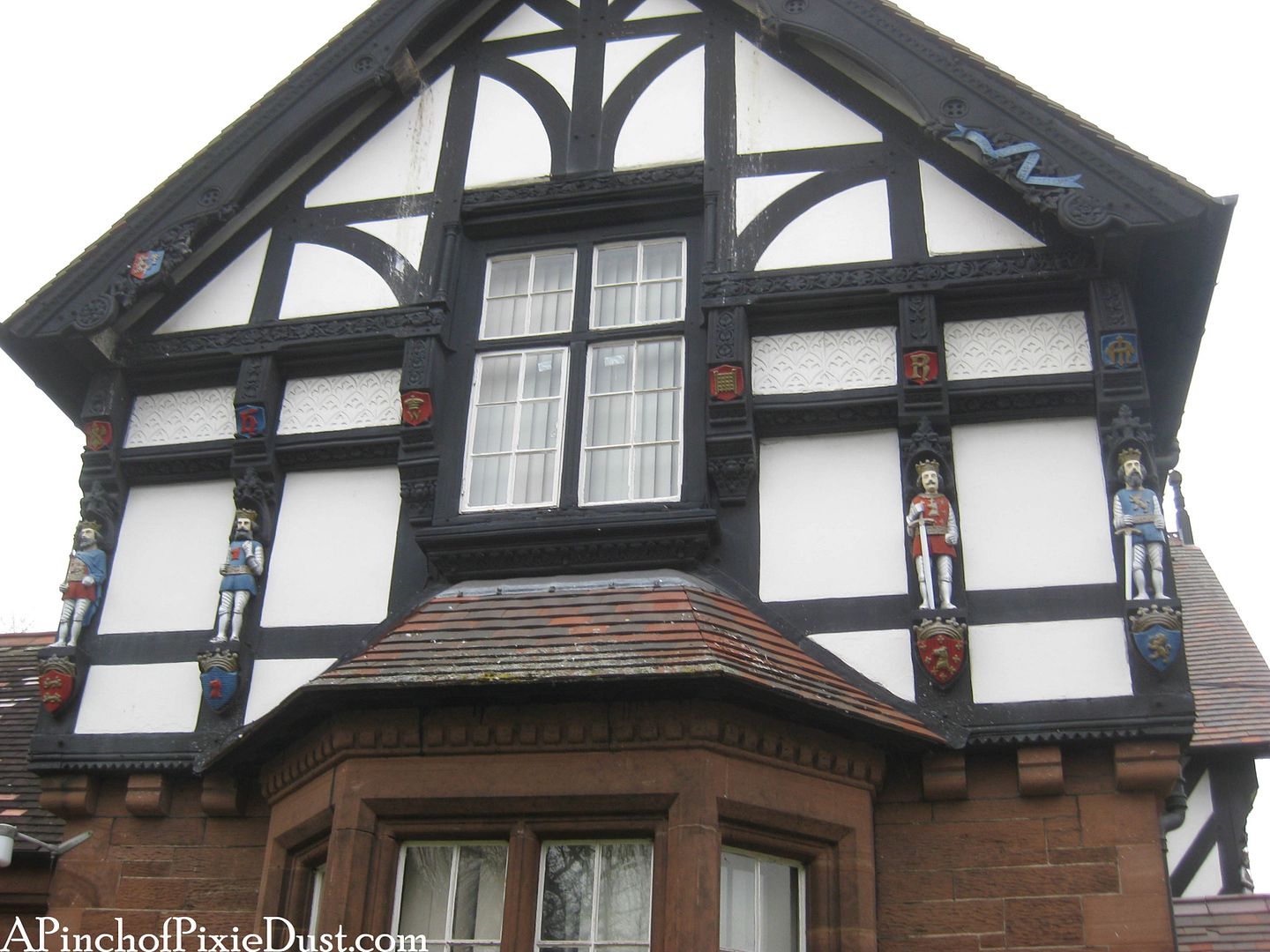 The city of Chester can be found in the county of Cheshire (like the cat!); it is a beautiful old city with ancient walls, Roman ruins, gorgeous black and white timber buildings, and amazing British shopping. ;)
My brother - who had been along during the Impressions de France portion of the trip and had gone back to London for his classes - was joining me for the weekend. His train got in first so he met me at the station.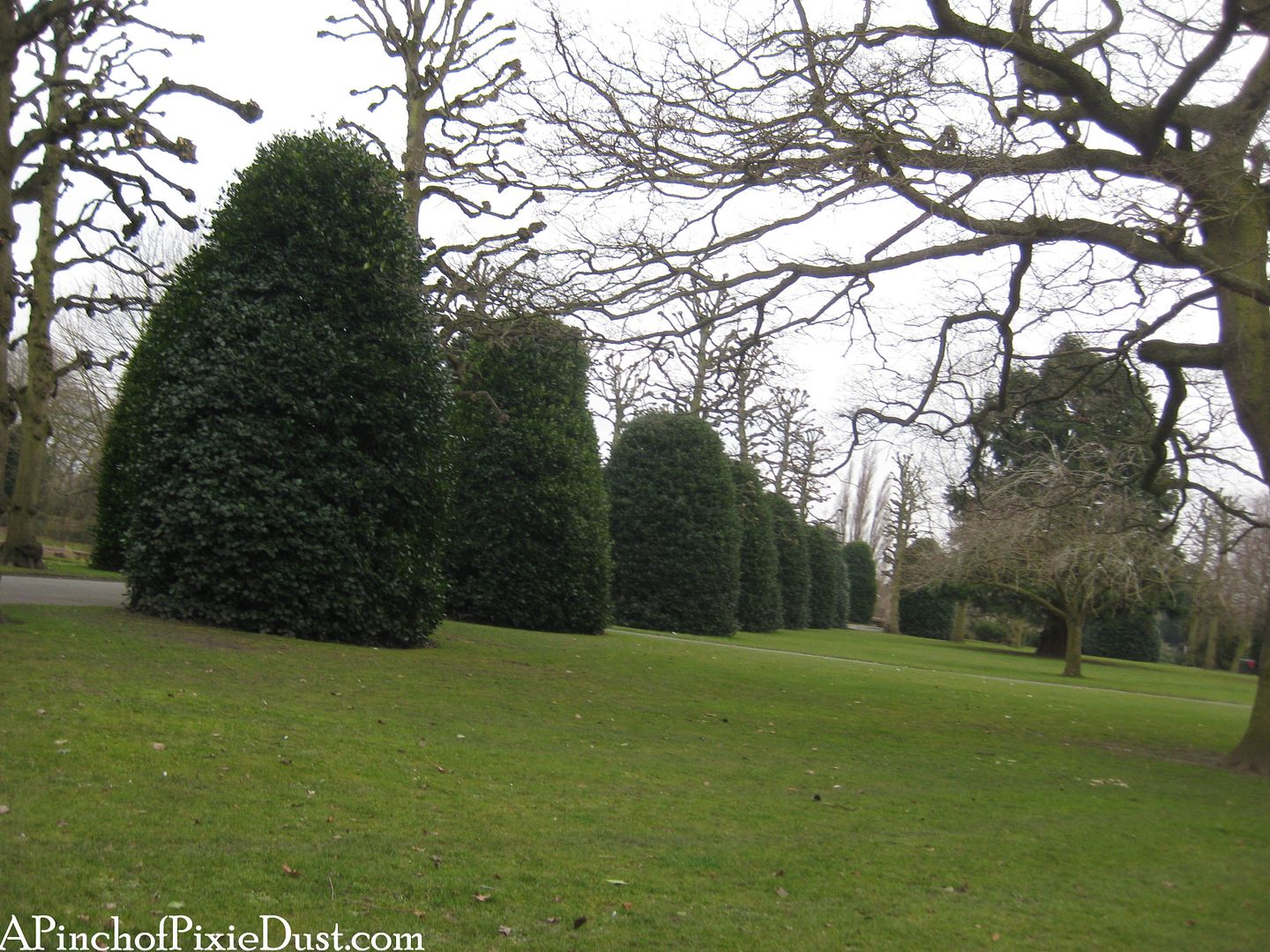 We cut through the lovely Grosvenor park we cut through on the way to our hostel!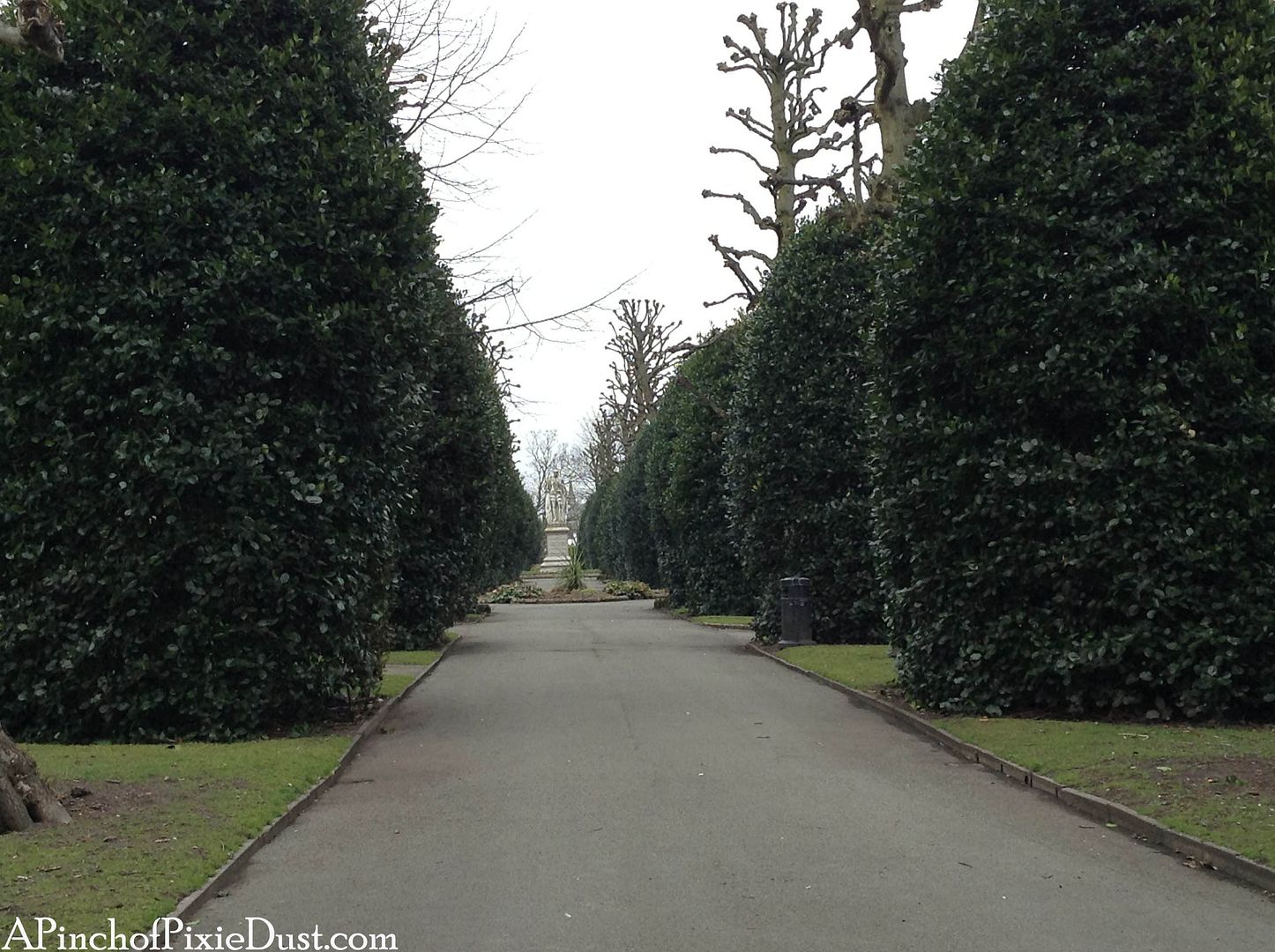 I would've liked to stay and explore and sit and enjoy a bench with a book for a bit, but we had places to be. I'll have to go back some sunnier day for that.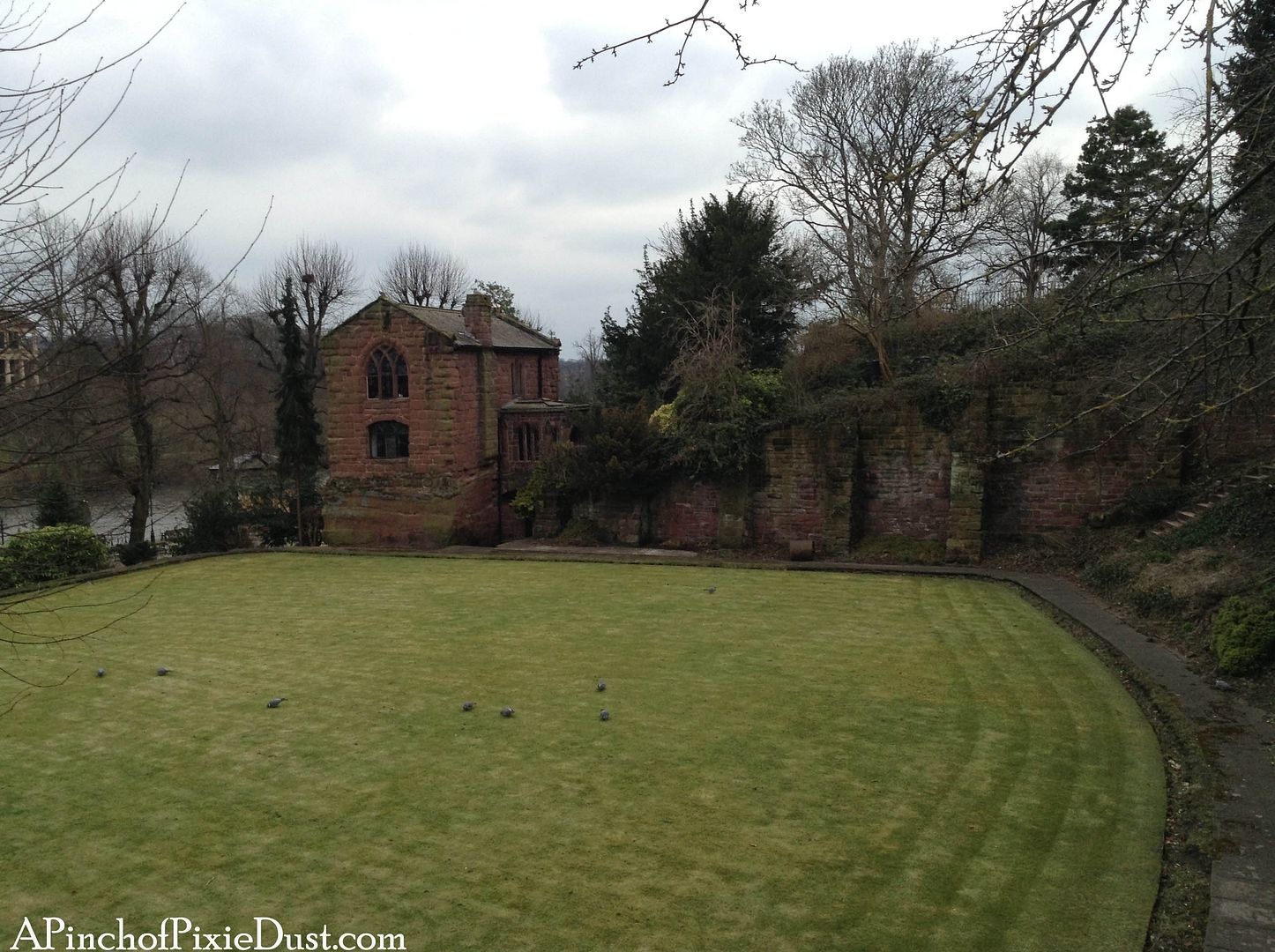 We soon got our first glimpse of Chester's distinctive city walls.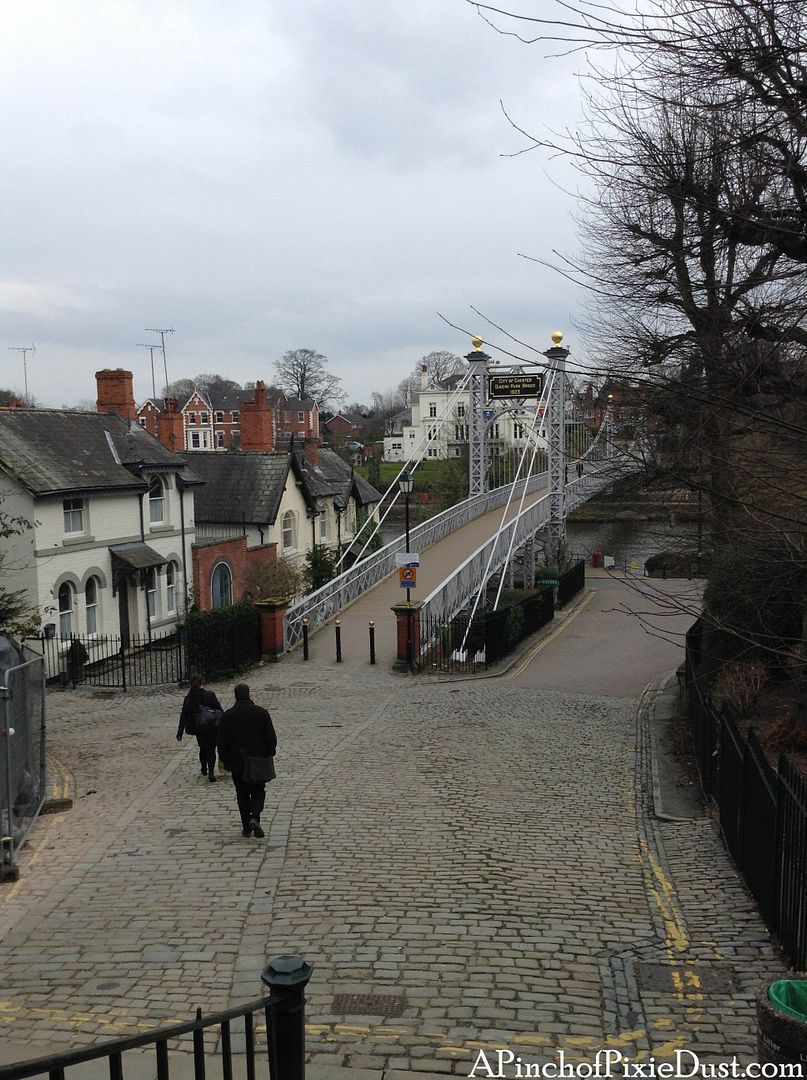 When researching Chester before the trip, I had considered staying in a hotel right across that bridge. We ended up going with something closer to the old city, but it was still fun to see the bridge in person. Seeing a city itself in person after looking at photos and reviews online is always so exciting. The simple lines and landmarks you've been studying on the map for weeks suddenly leap to life!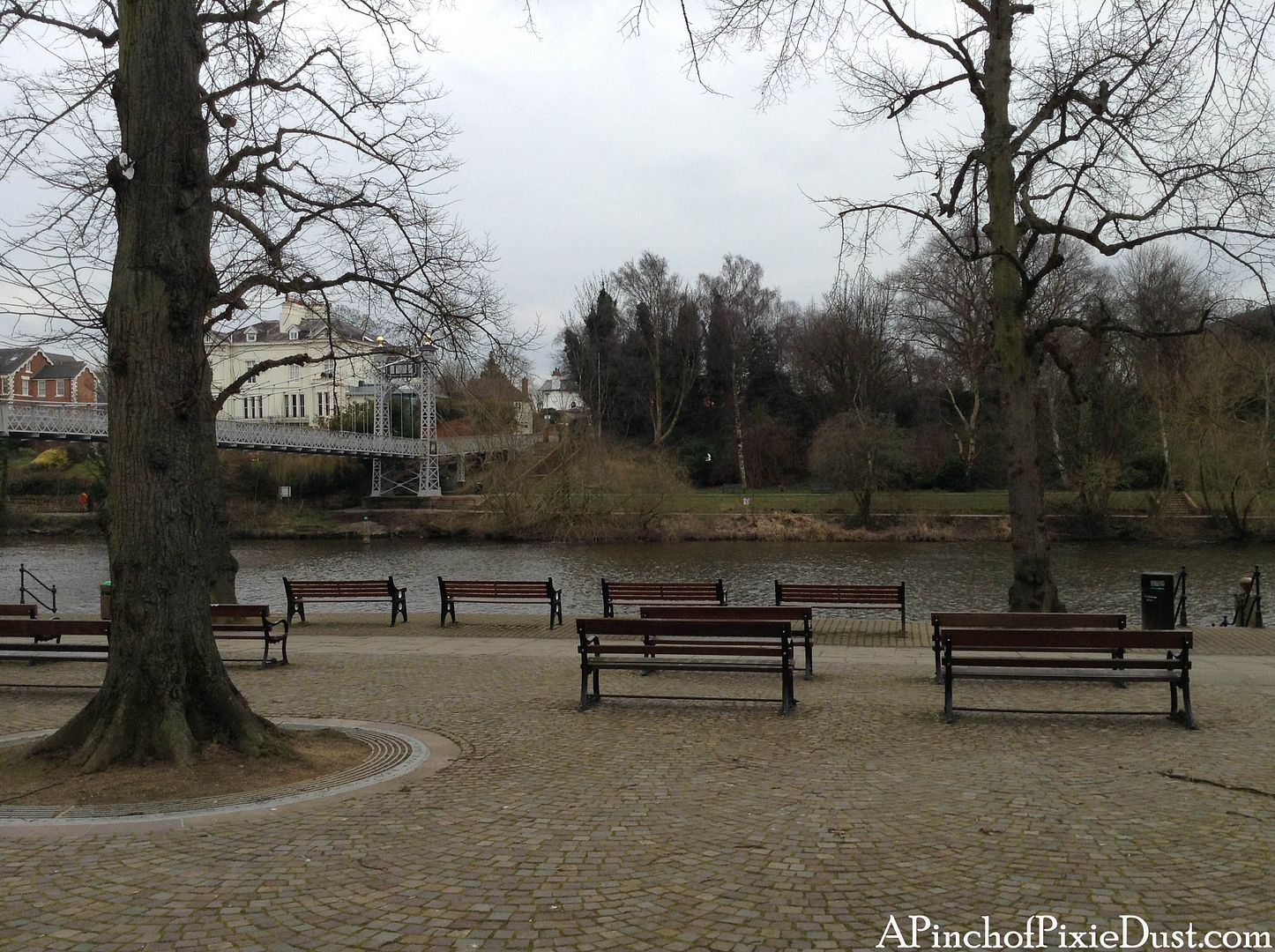 Our route to the hotel took us along the River Dee for a bit - there was such a lovely promenade here!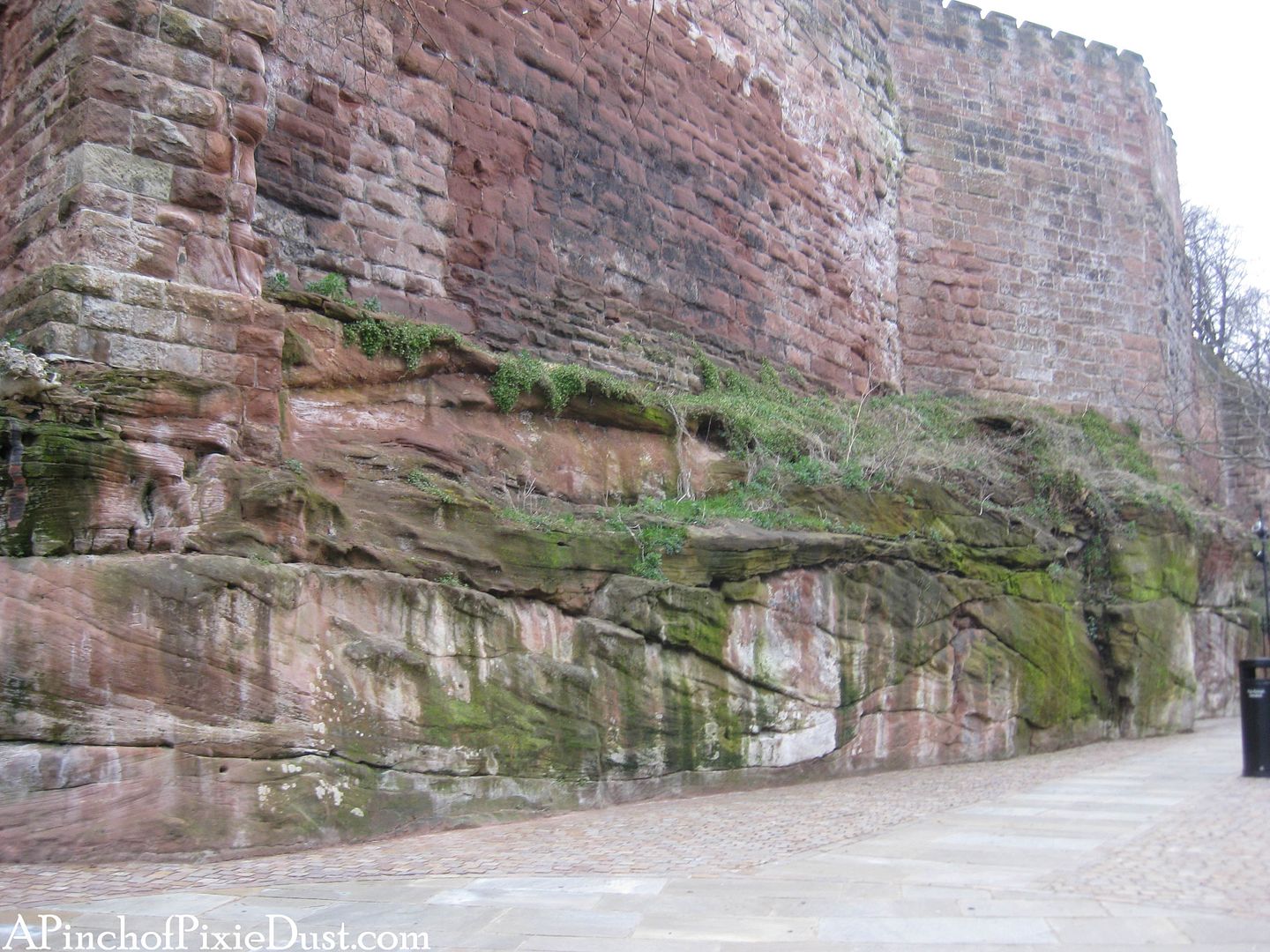 More of those incredible city walls!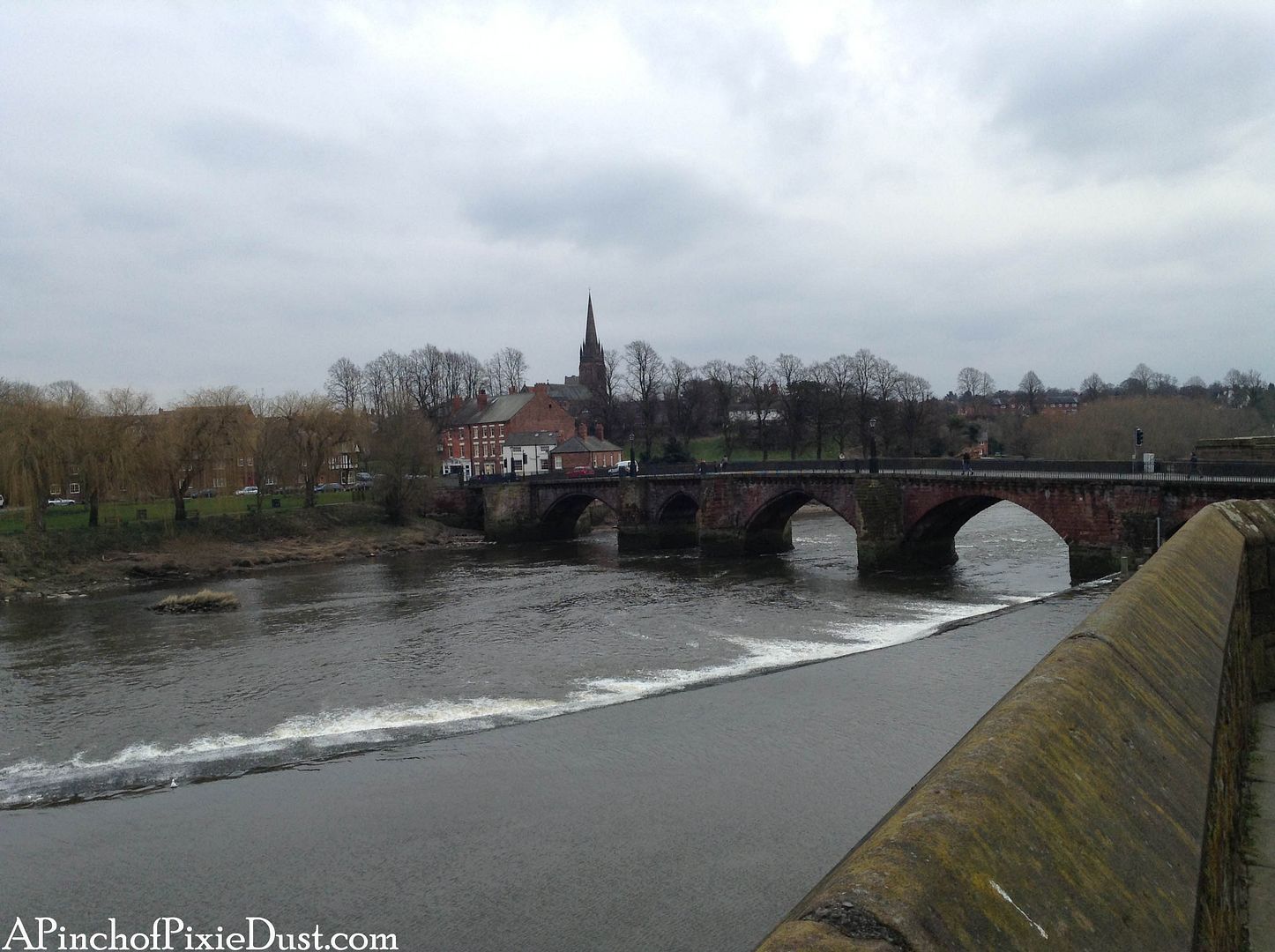 More of the River Dee!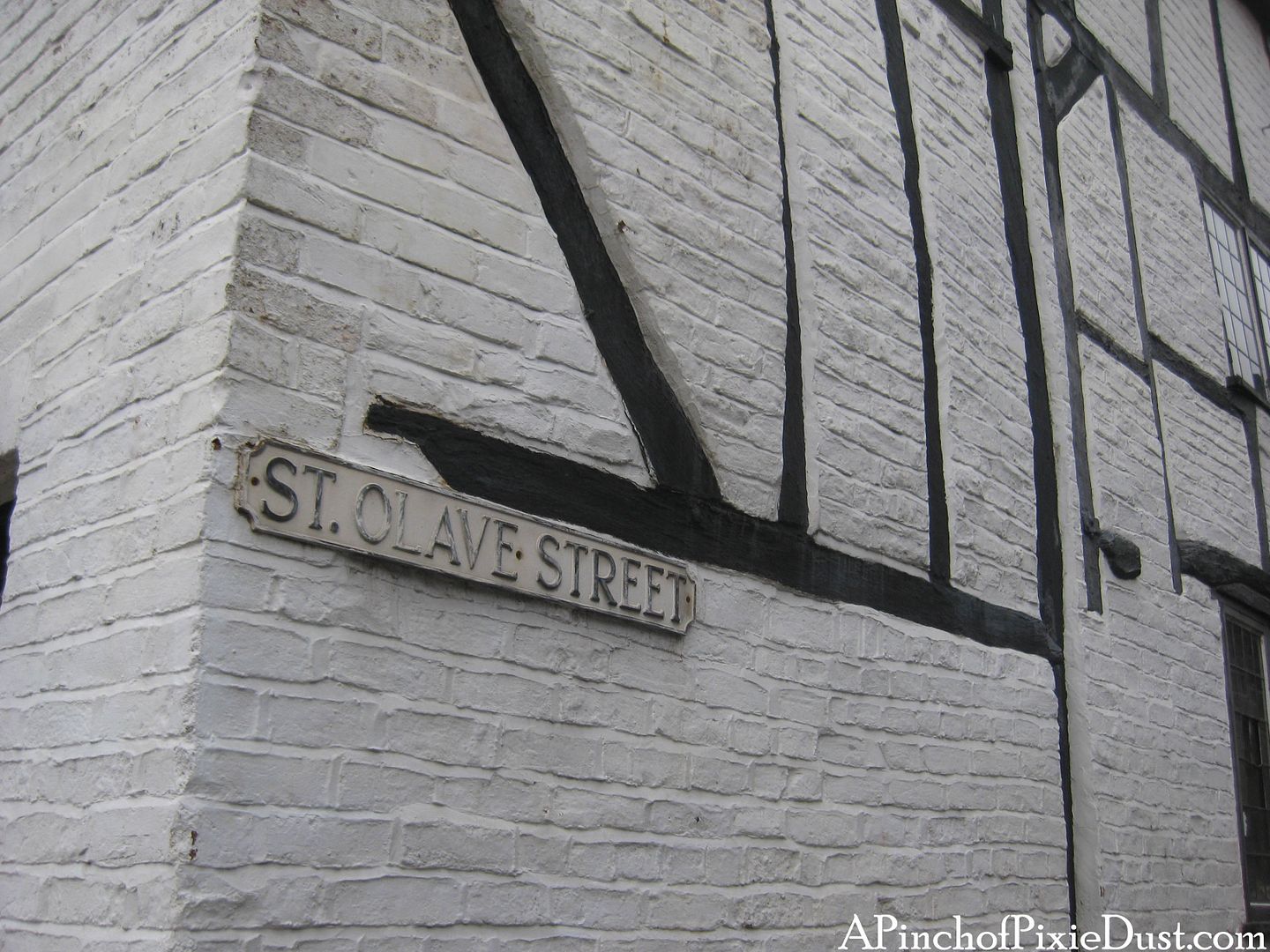 We soon entered the old city walls and turned up into the city streets to find our hotel...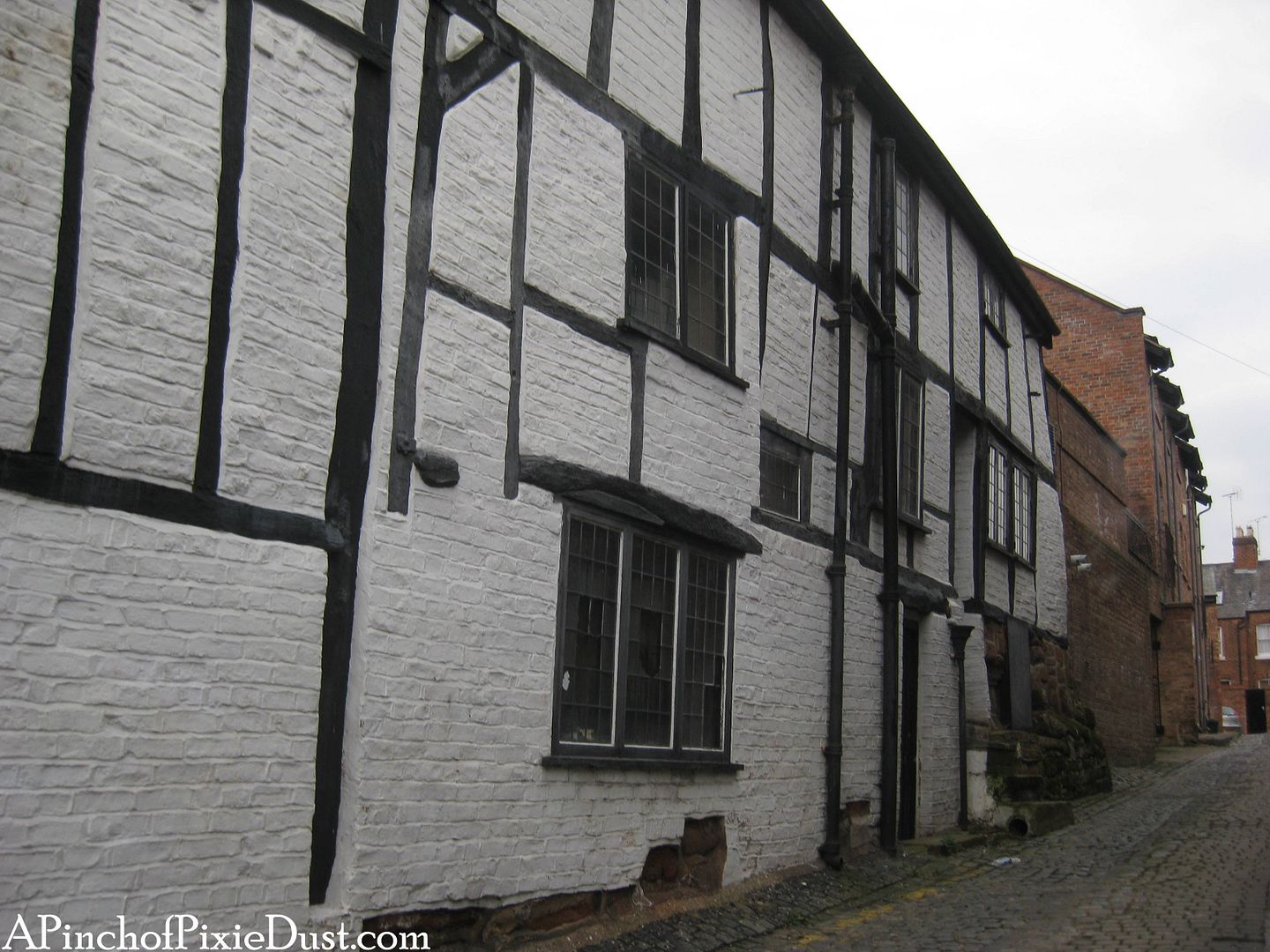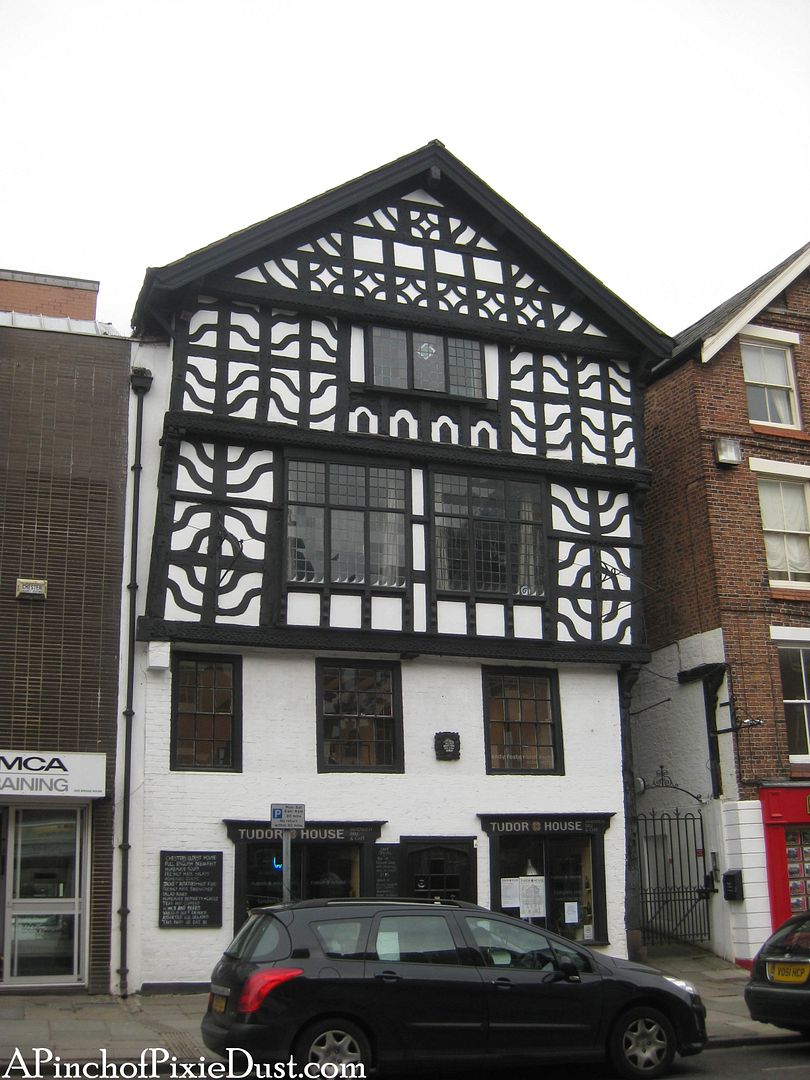 I fell in love with all the distinctive black and white patterns on the buildings! Our hotel was ordinary brick on the outside, but it did have a charming red door - and you could see the black and white from our window...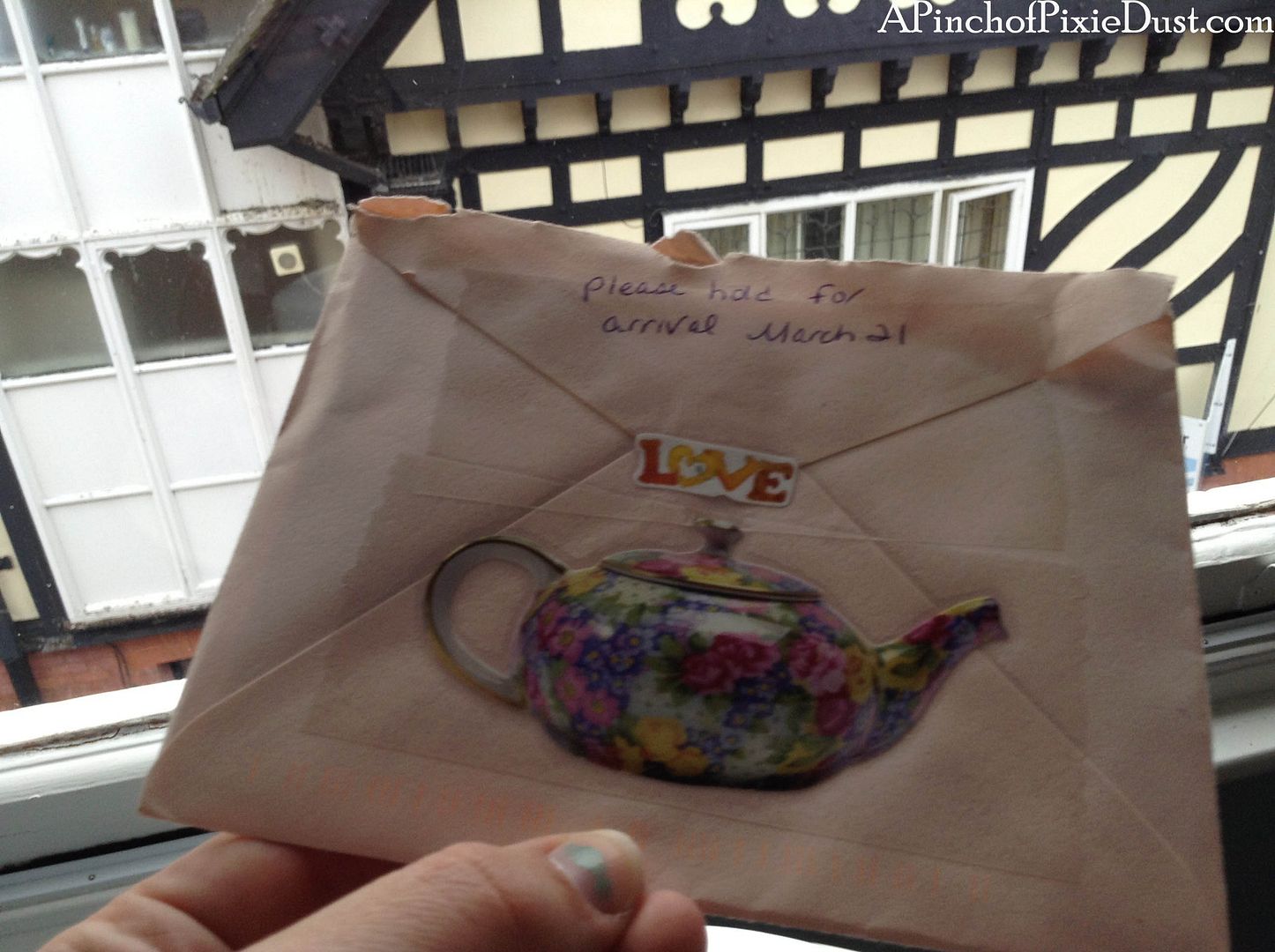 ...there was even some mail waiting when we arrived (you're the best, mom)! We dropped our heavy bags and hurried back out into the city to catch the shops while they were still open...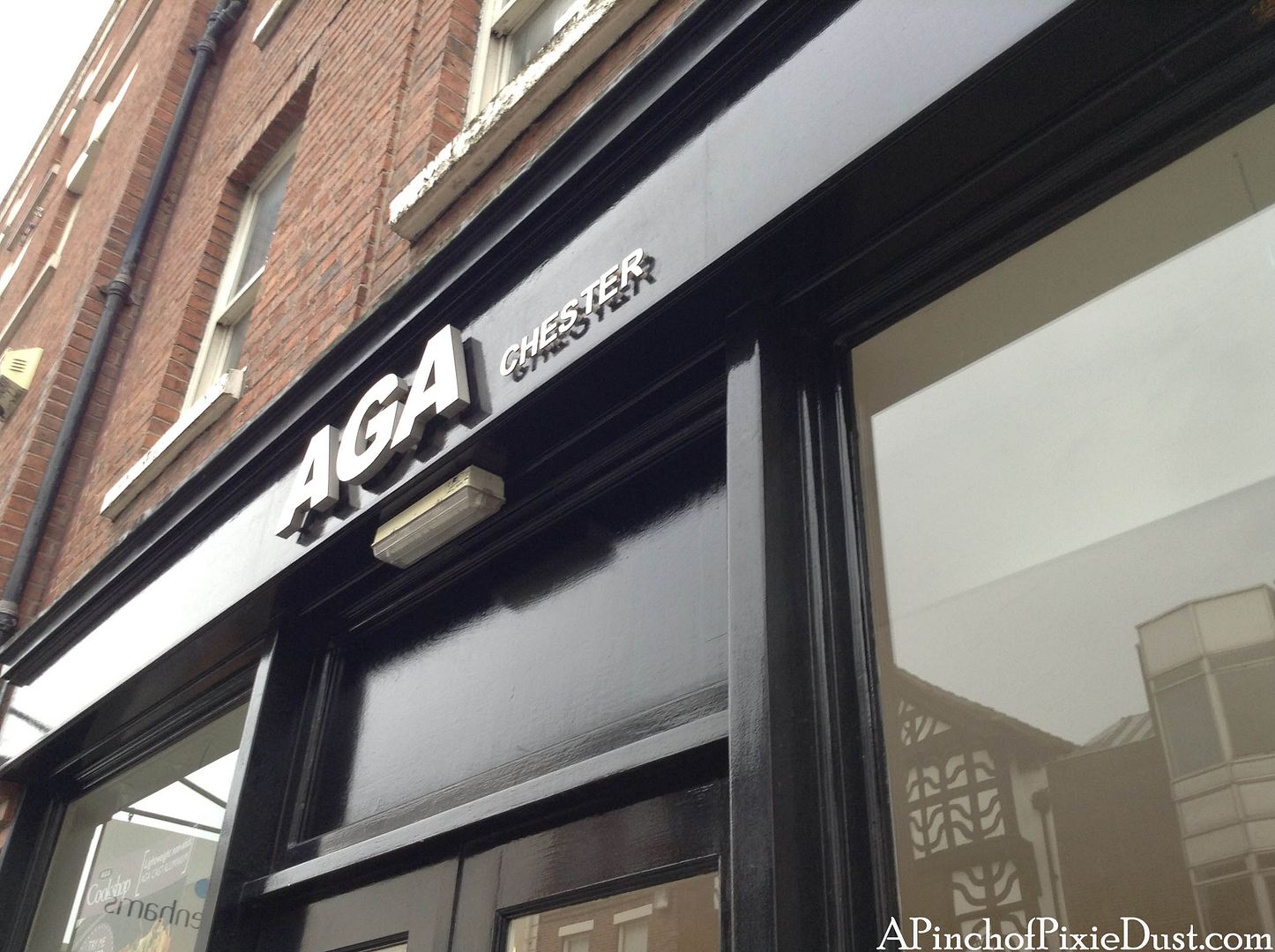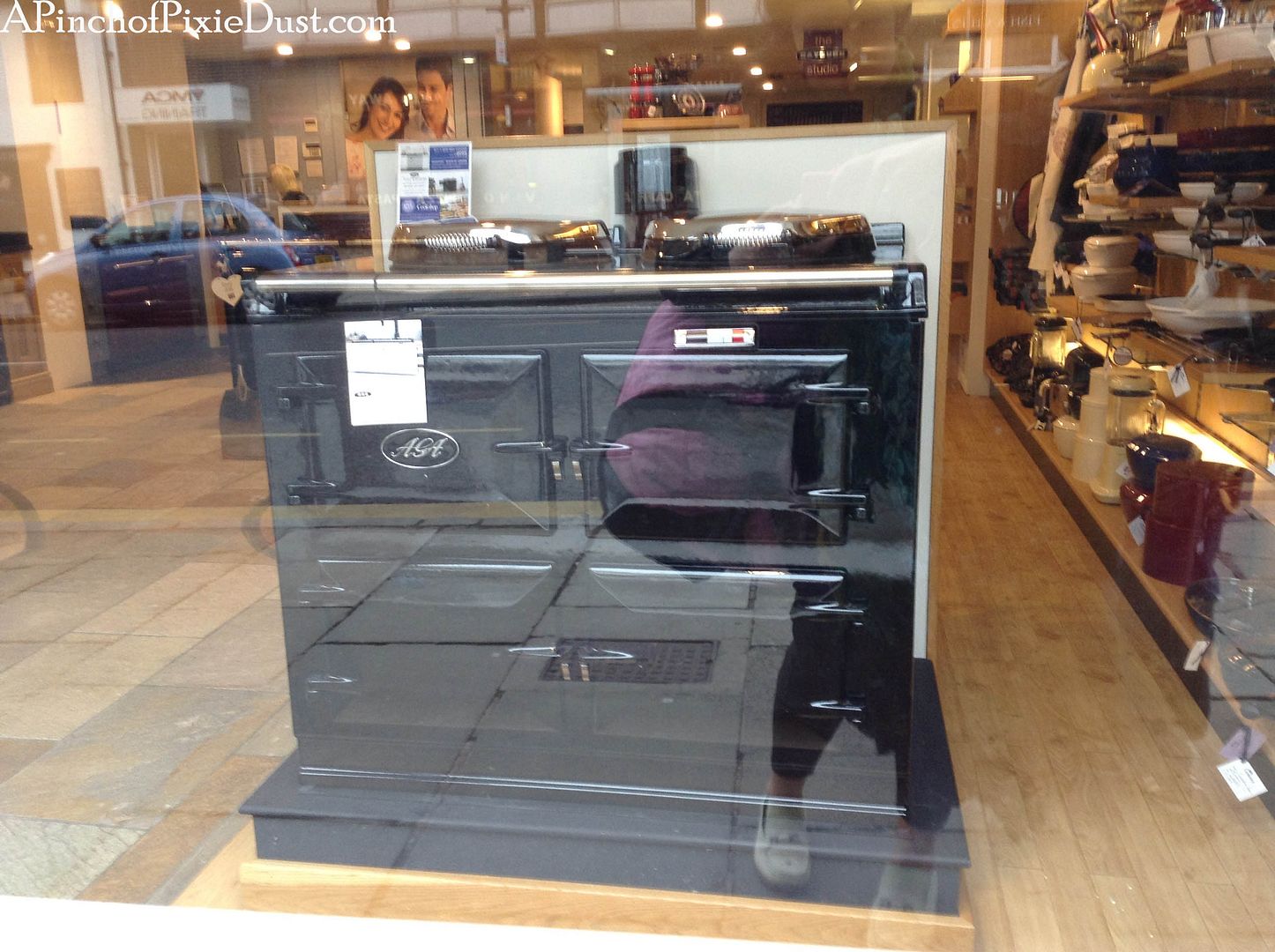 There is an AGA STORE in Chester. An AGA is an awesome old-fashioned type of stove. The main reason I know AGAs is because I read Betty Neels novels, and in them the characters always have a cup of tea by the AGA, and it just sounds so cozy. So it was exciting to actually see a real AGA. ;)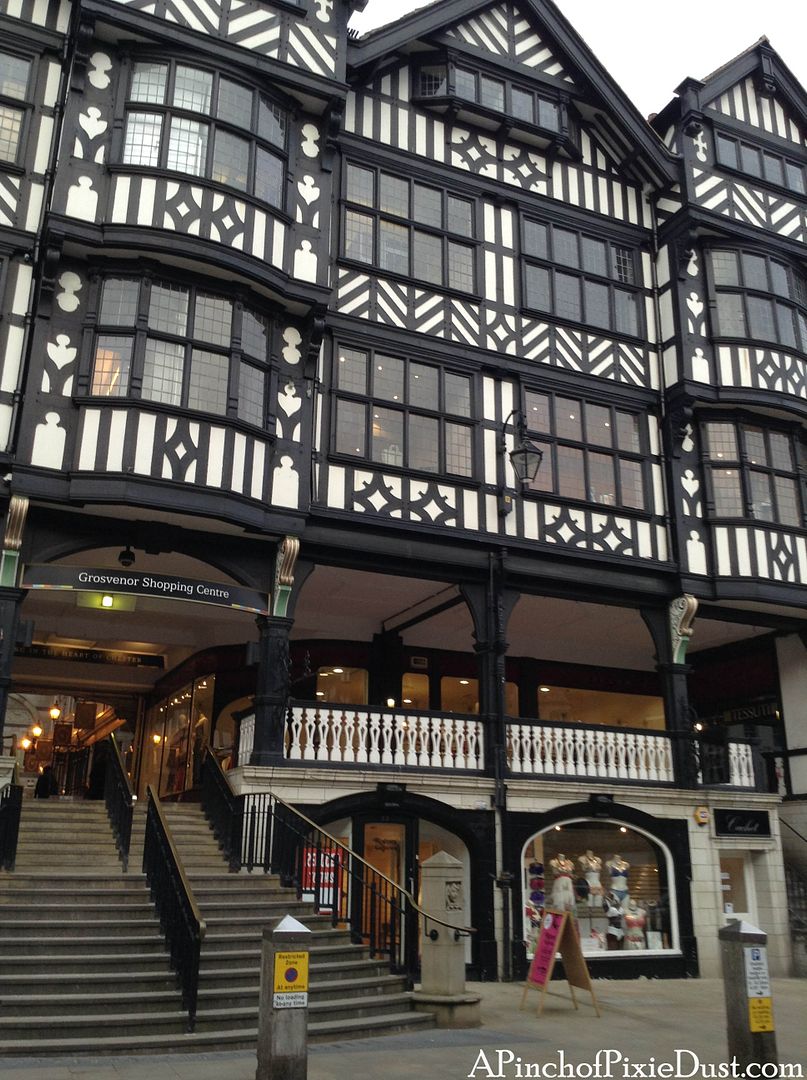 Many of the Chester stores are located on the gorgeous "Rows" which have two levels of shopping with a covered walkway on the upper level. Every window we passed had such lovely things, but there was one store in particular I needed to find: an M&S.
Marks and Spencer is possibly my very favorite British store - they had one in Dublin where I studied abroad, and I would go to it constantly. They had a food hall with utterly delectable sandwiches and meals and treats and also a department store with gorgeous clothes. They basically have everything. I hadn't even been to an M&S yet during my time in England, so naturally I had looked up the one in Chester...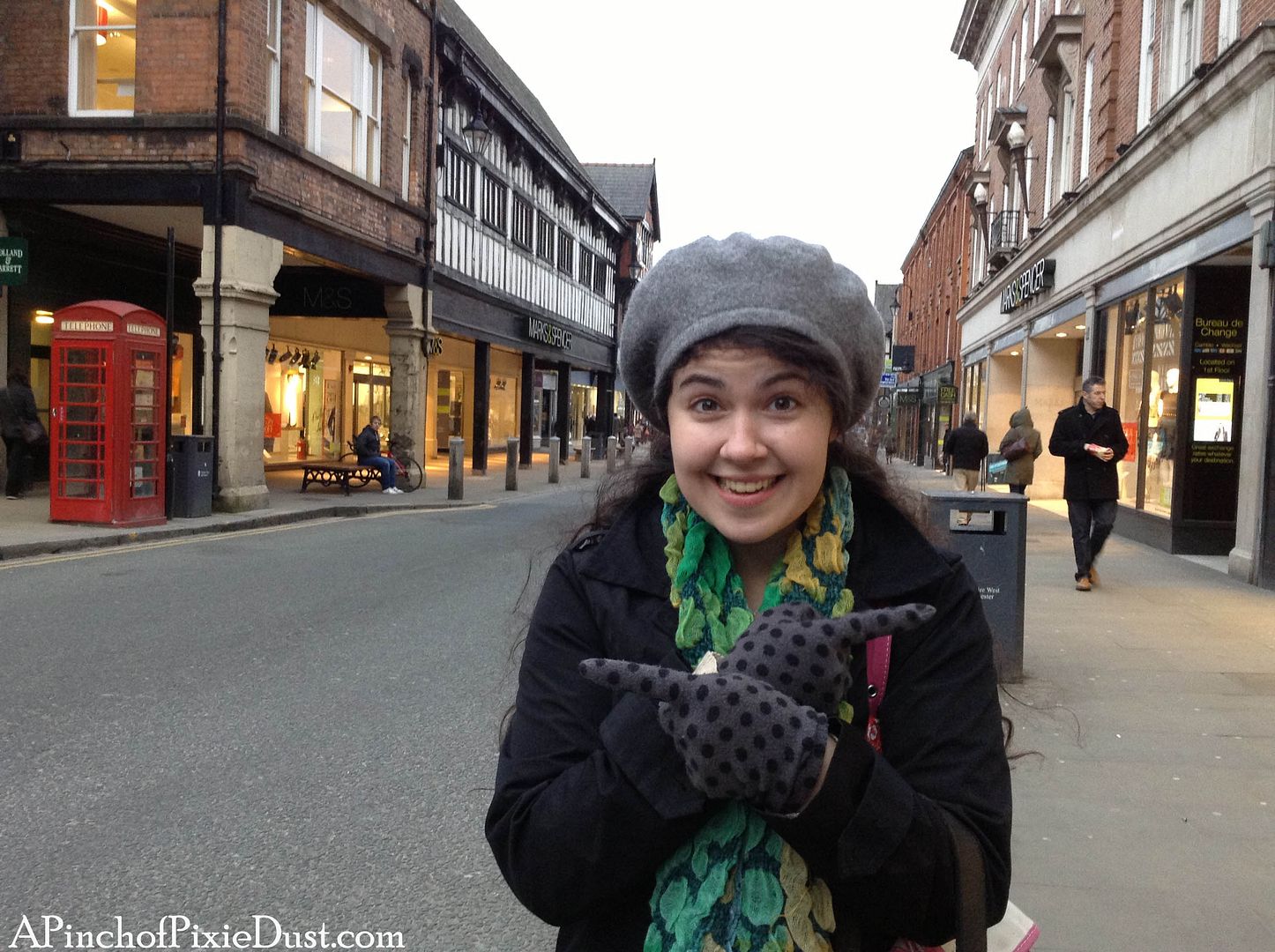 The Marks and Spencer in Chester is on BOTH SIDES OF THE STREET. I couldn't even contain my excitement. The store was only open for another half hour or so, so we mainly did some reconnaissance and decided to stop back by the next day.
I did make sure to pick up my favorite British magazine - the Simple Things!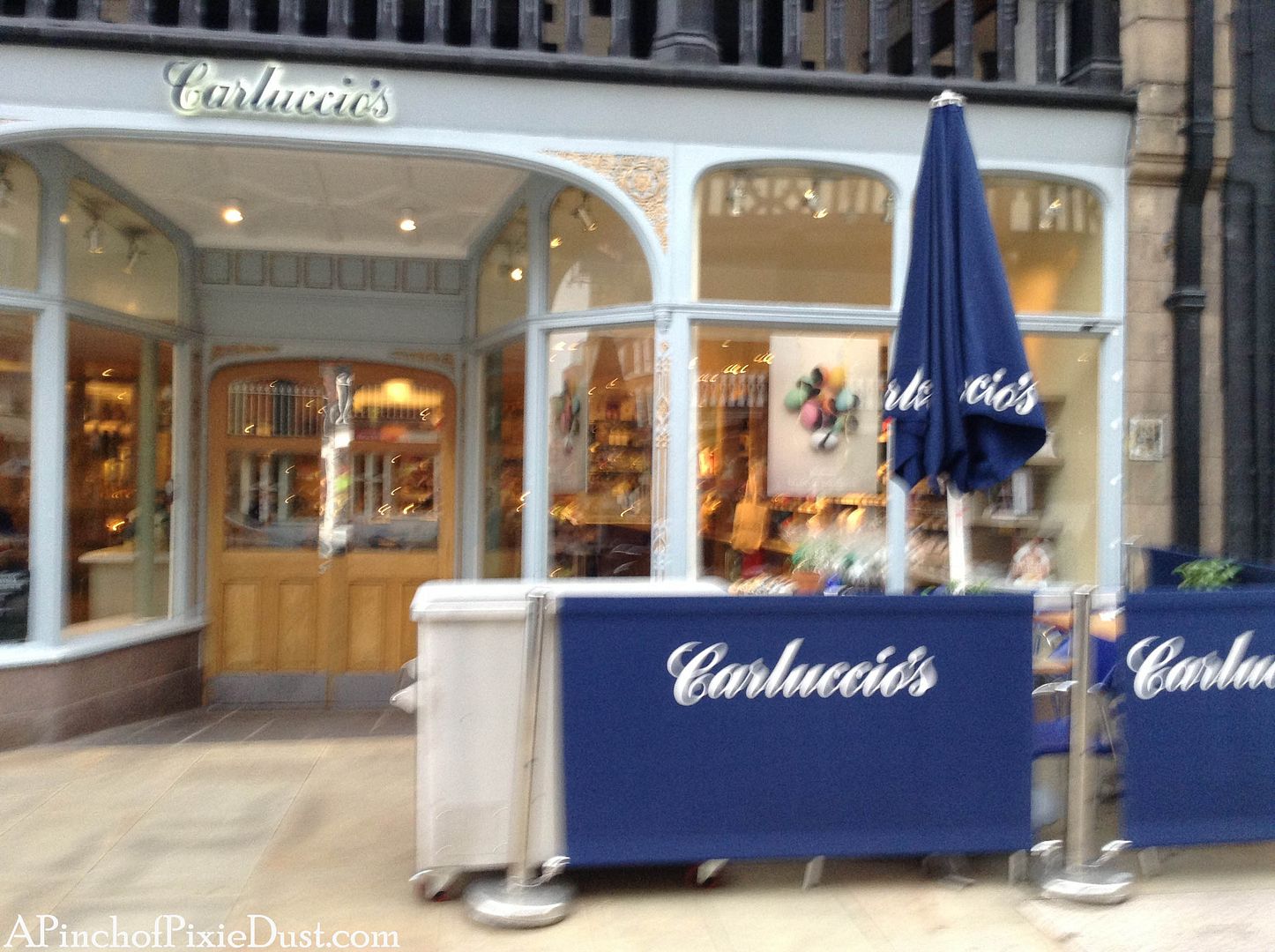 Our first evening in Chester involved many of my old British / Irish favorites. There is also a Carluccio's in Dublin, and it was one of my favorite restaurants. So we decided to stop in the Carluccio's in Chester for dinner!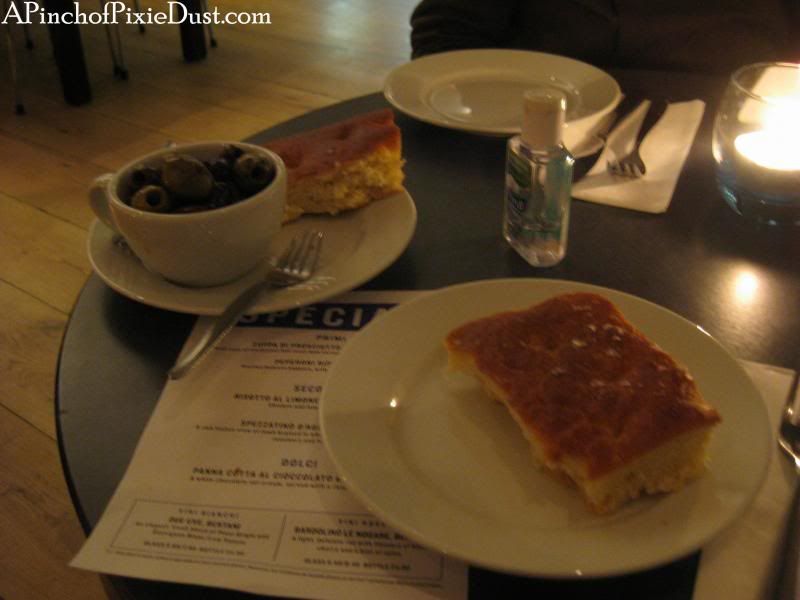 We started with some tasty bread and olives. Look at how the olives were served...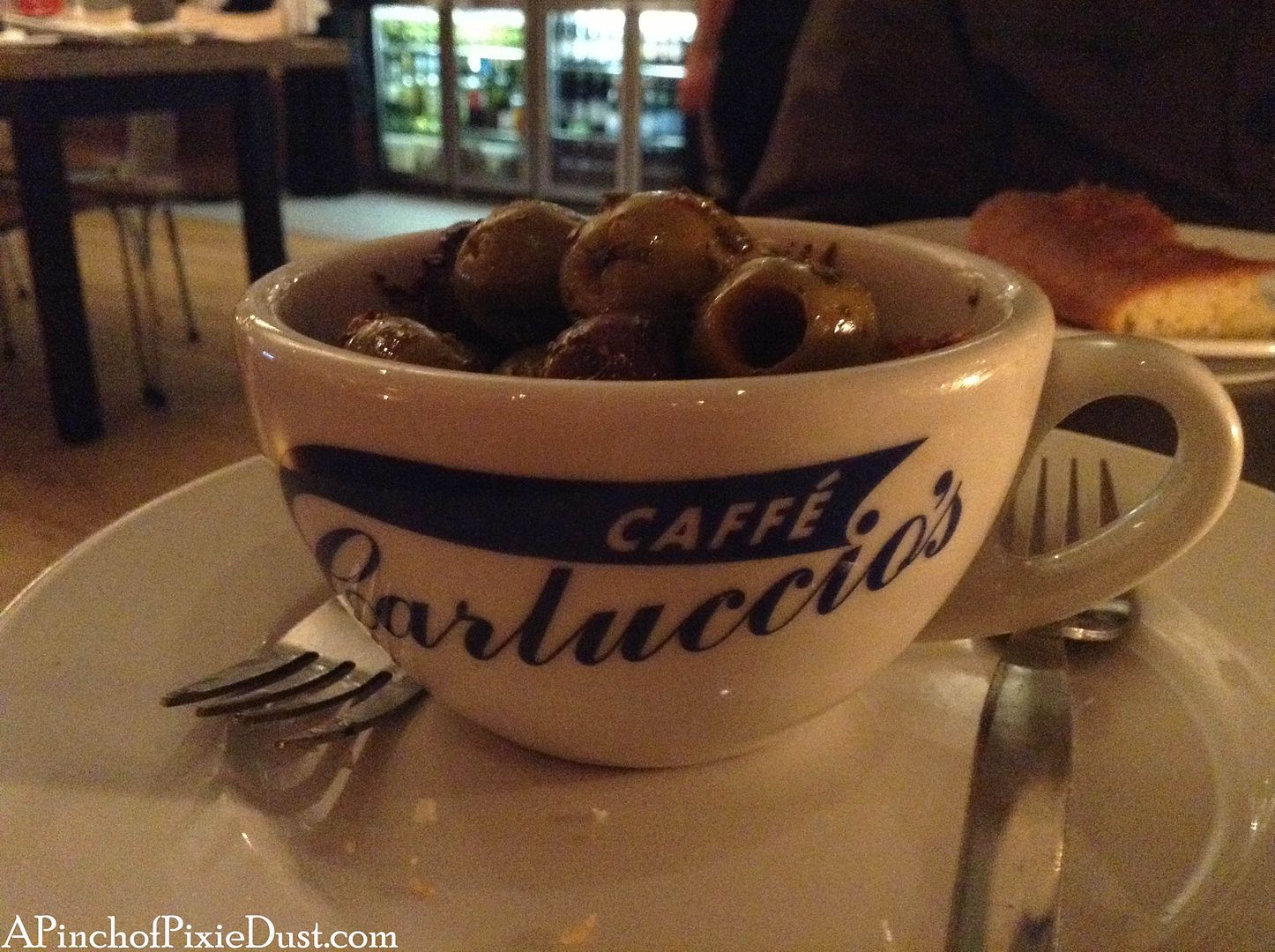 ...in a teacup! I just thought that was way too fun. I had to get a picture with it...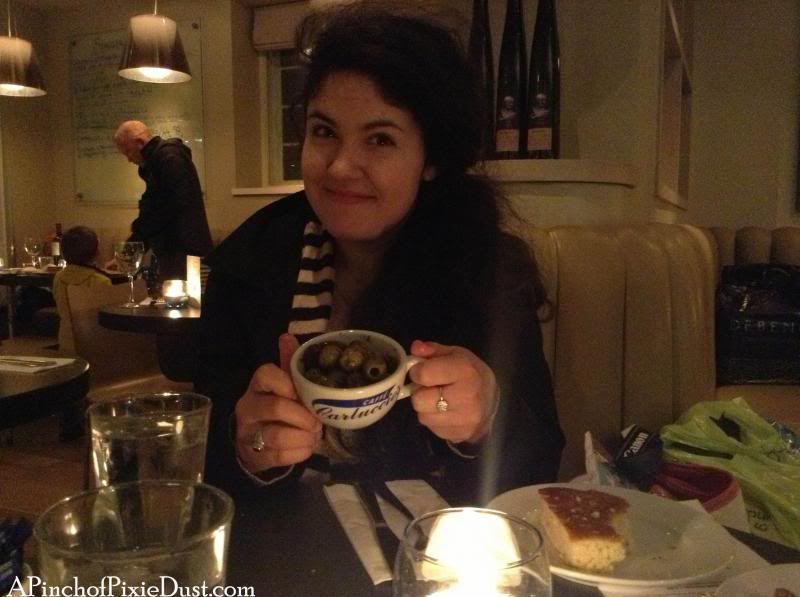 Notice I am wearing a different scarf from previous photos. It was a Marks and Spencer find. Five pounds on sale. WIN.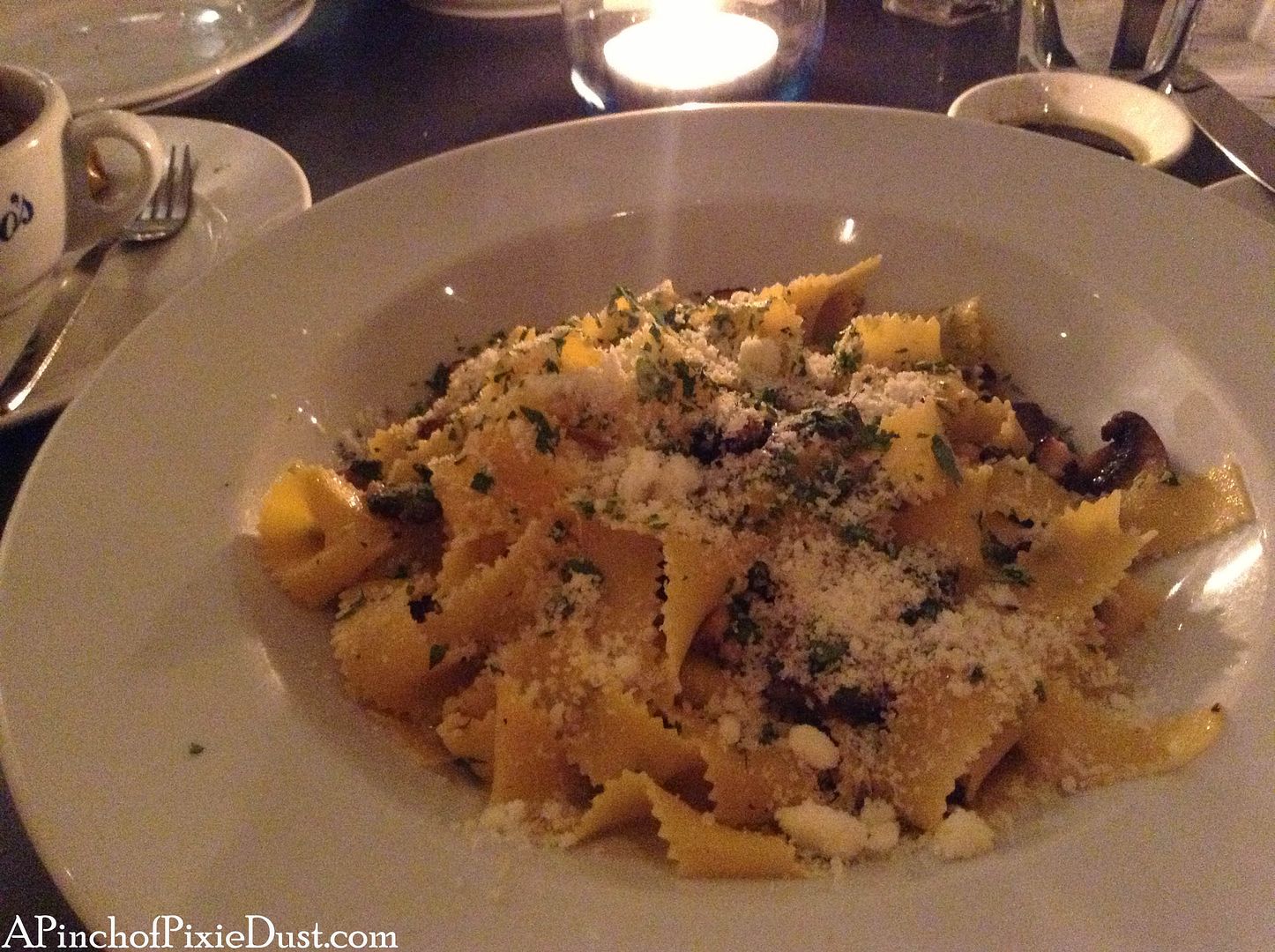 I had mushroom ravioli. Yum yum!
It was dark by the time we finished eating, so we headed back to the hotel to catch some delightful British television and turn in early. We had the whole next day to explore more of Chester!