I woke up in
Chester, England
to find black and white outside my window...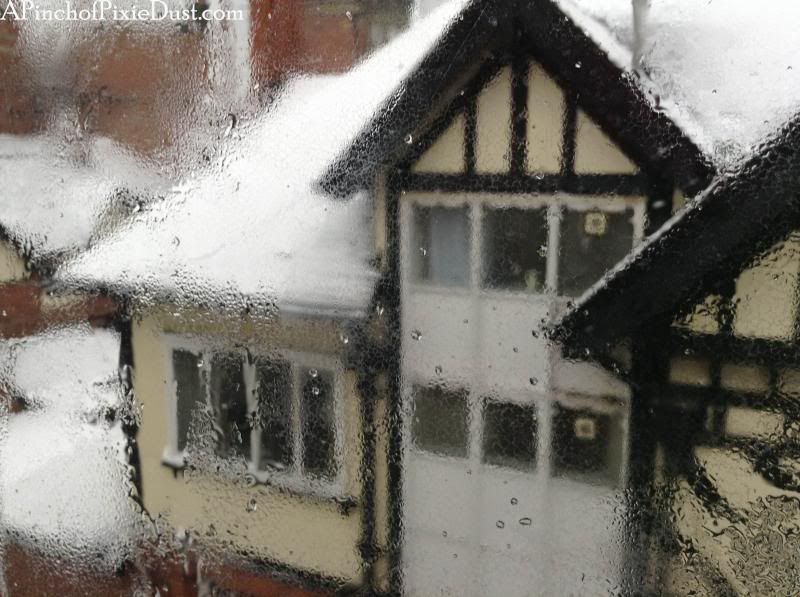 ...but it wasn't only in the architecture! There had been quite a heavy snowfall.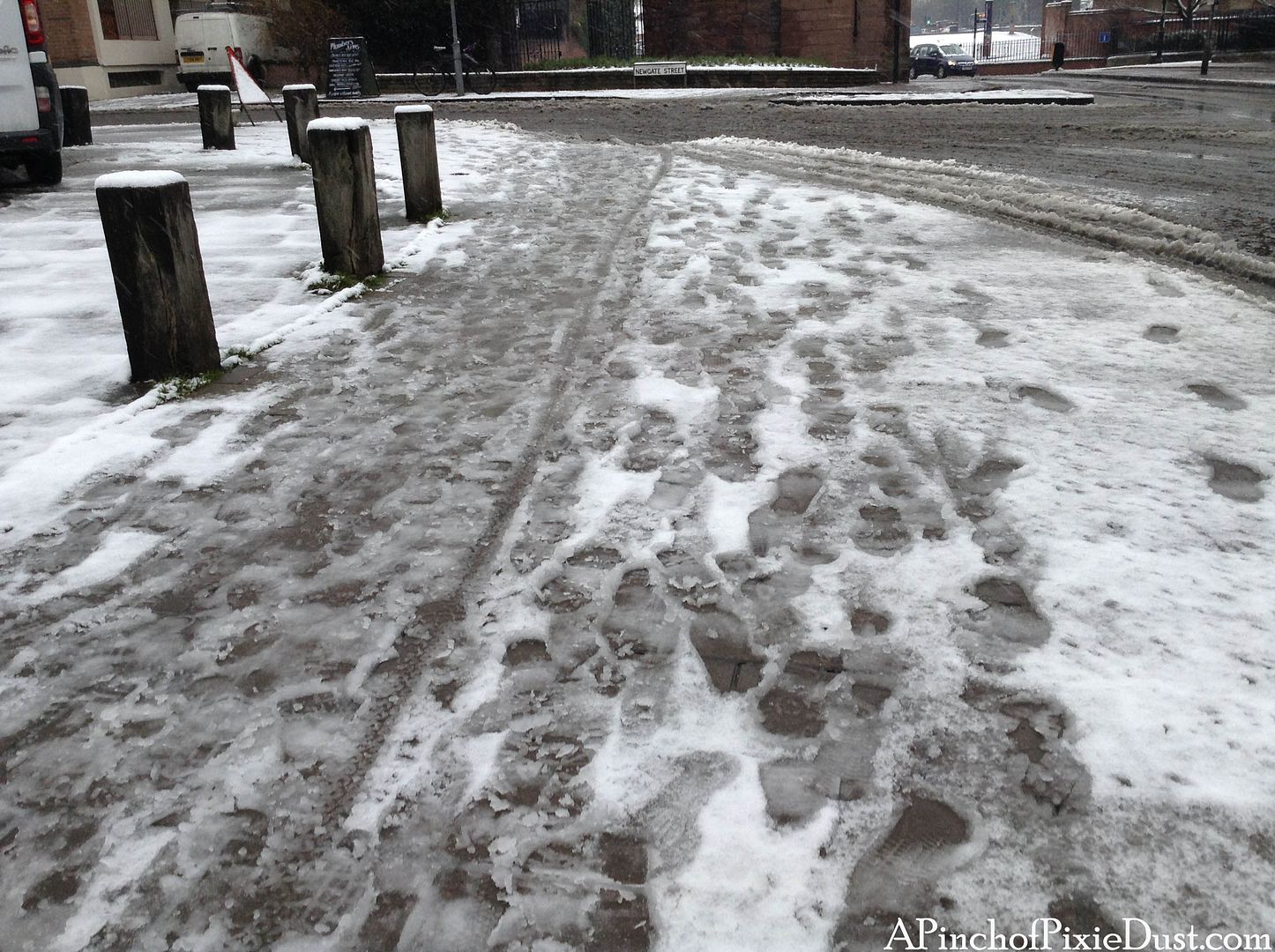 SO MUCH SNOW. And also slush. Lots and lots of slush.
It was the end of March, and I had brought along that black coat thinking I might not have to use it. I wore it almost every day. But at least I acquired quite a few cute new European scarves for the cold weather!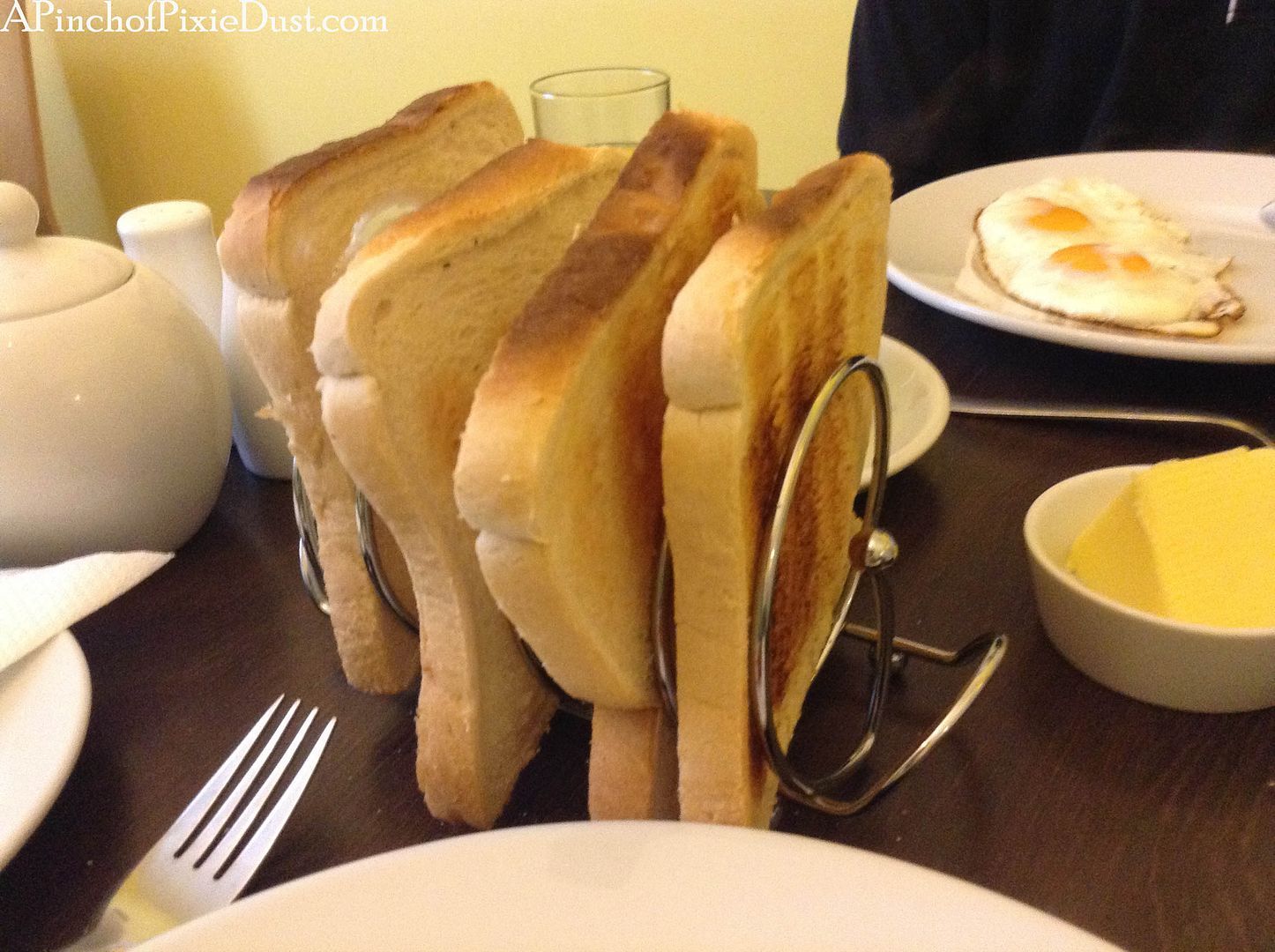 Before venturing out into the cold we enjoyed a full English breakfast at the hotel, the Grosvenor Place Guest House. One of the things that made me book this place was a TripAdvisor review saying they had "unlimited toast" at breakfast. And they did bring us a second toast rack when we asked! :)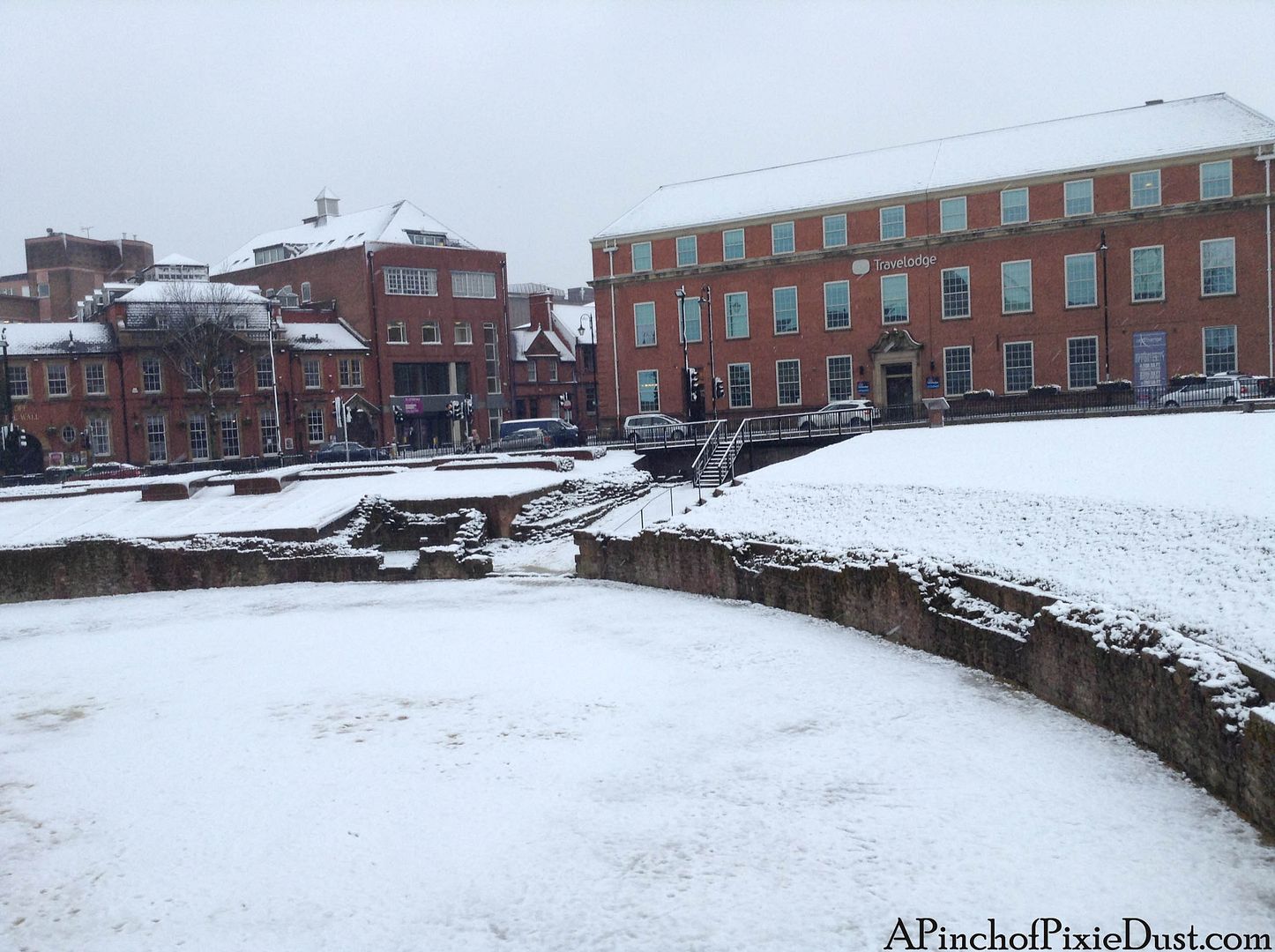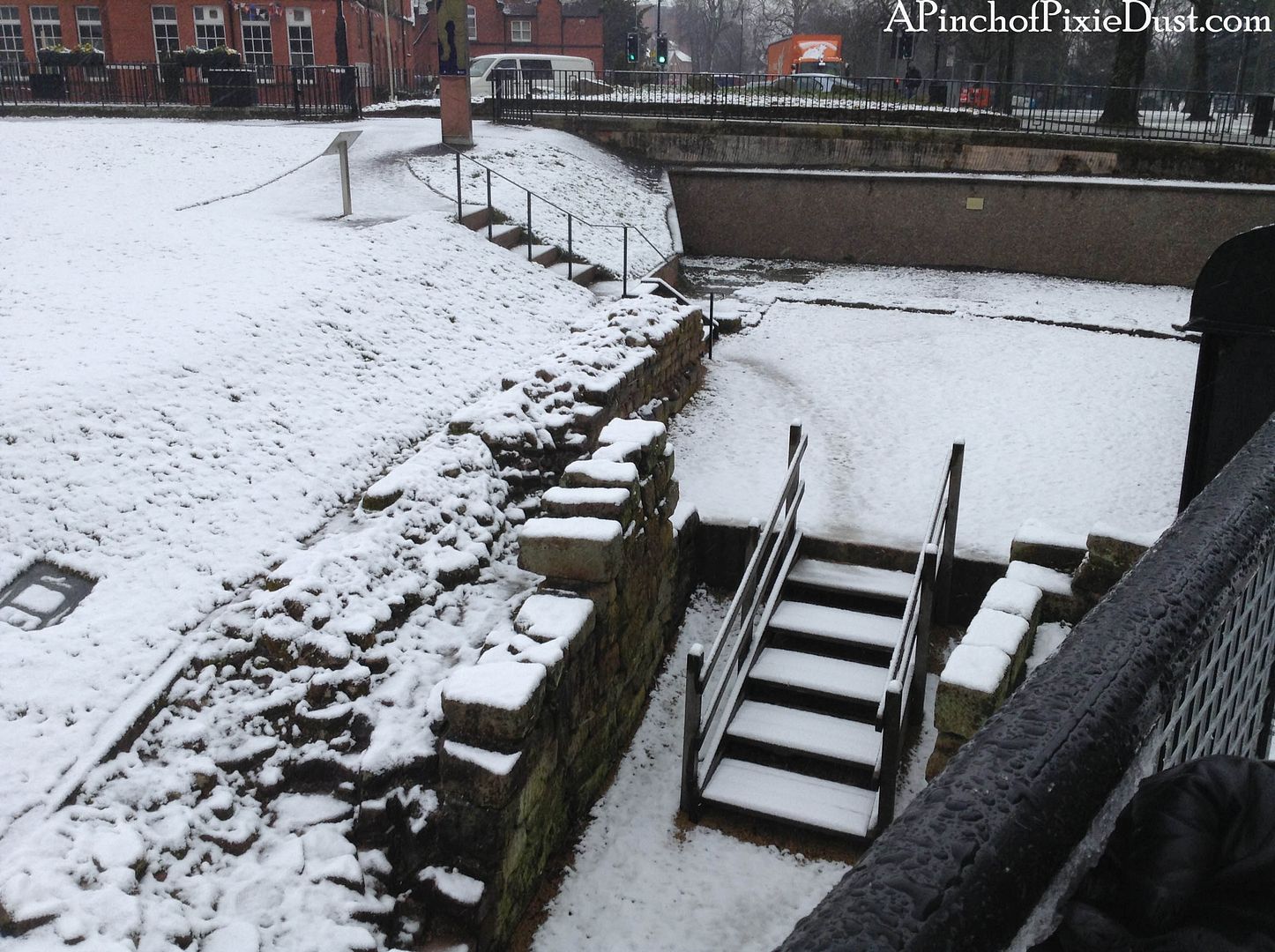 The snow and slush had shut the city down - the sidewalks and streets were treacherous and none of the shops were open yet! The Roman Amphitheater ruins weren't too far away, so we bundled up to have a look at them...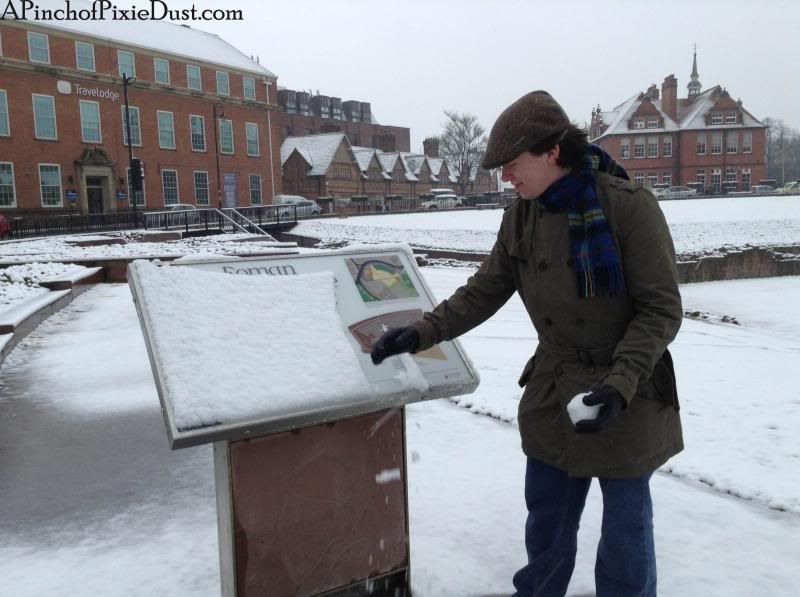 Porthos had to clear off the informational sign so we could read it! Also note the menacing snowball in his hand...silly brothers...
Not far from the Ampitheater were the ruins of the Roman Hypocaust!
It's incredible to think of the roots of Chester going back all the way to Roman times. We read about how the hypocaust would have provided underfloor heating...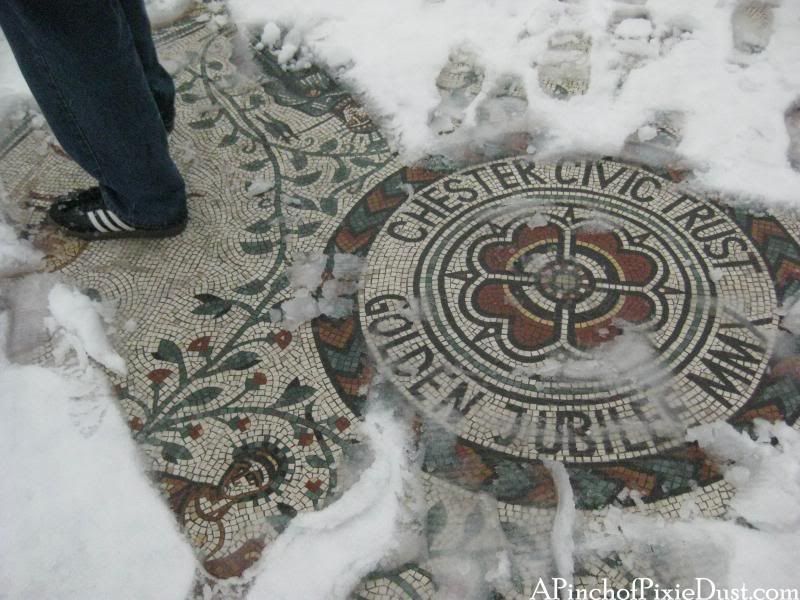 ...why exactly did they get rid of that particular innovation?? It would have helped with snow removal
and
kept my feet warm. As it was we ended up stopping back by the room, and I put on every pair of socks that I had brought with me. It was that cold!
This was our main day for exploring Chester so of course we couldn't stay inside for long! We headed out to look in the nearby St. John's Church.
Turning from the quiet snowy streets where thick flakes were falling, we entered the quiet stone space of the ancient church...simply breathtaking.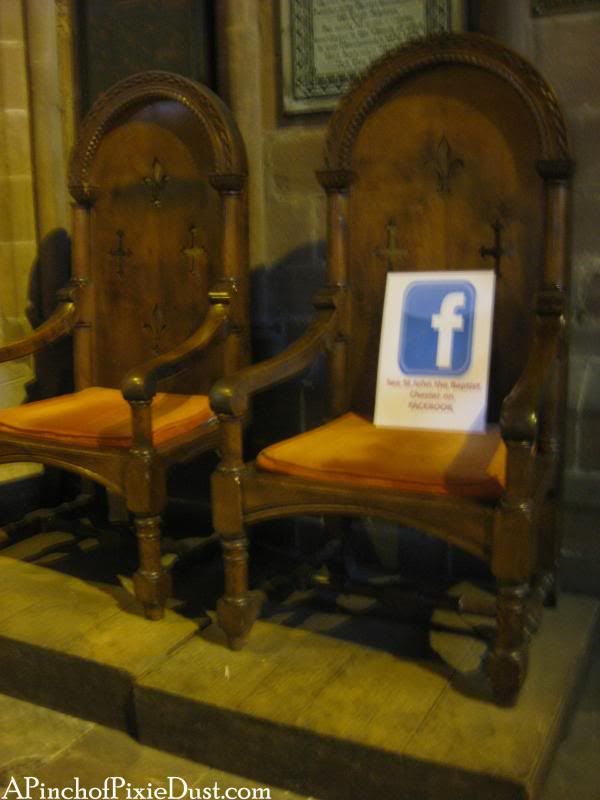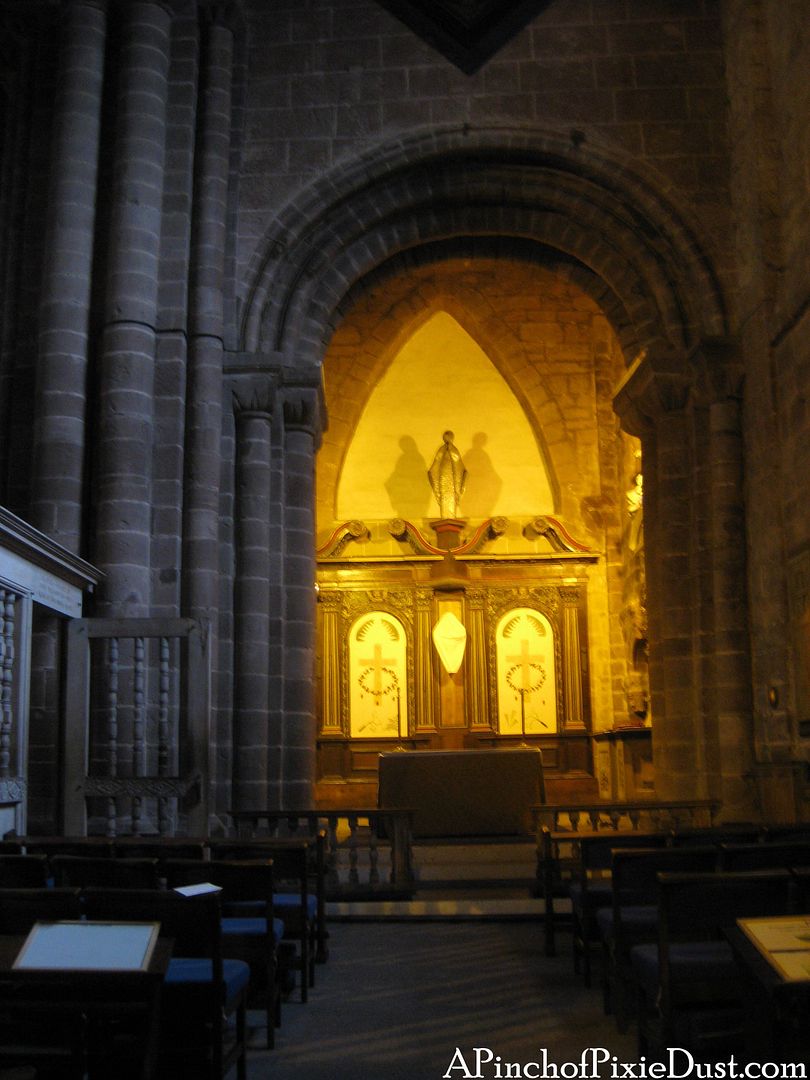 Sometimes the juxtaposition of old and new in European churches just makes you laugh - note the facebook sign on a chair that looks like it might have held a Saxon king! There were signs all over the church advertising a small parish cafe...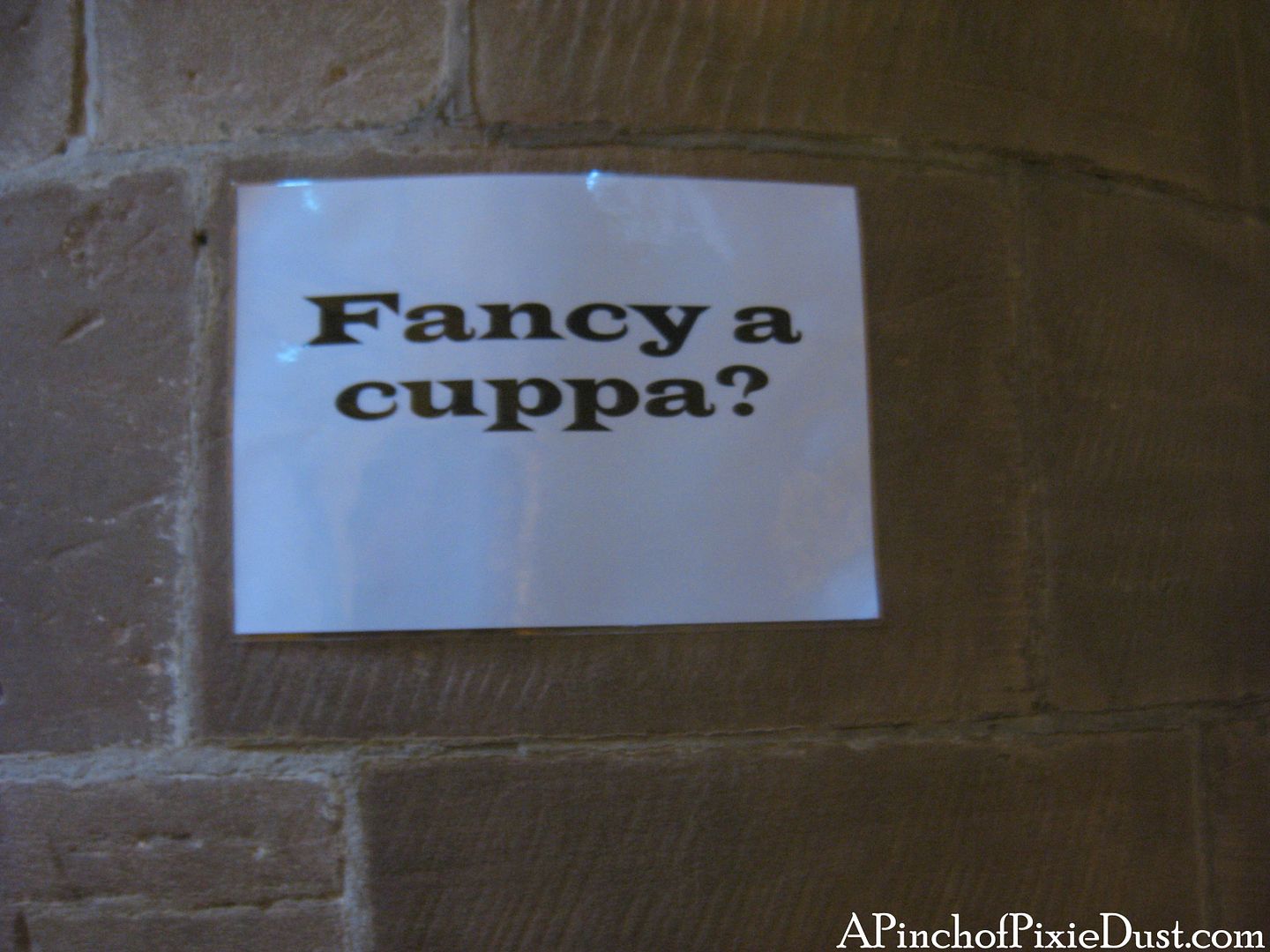 "Fancy a cuppa?" I might have fancied a cup of tea or coffee, but the cafe was closed that morning. It was nice to wander and learn a bit of the history though...St. John's was supposedly founded in 689 by King Aethelred!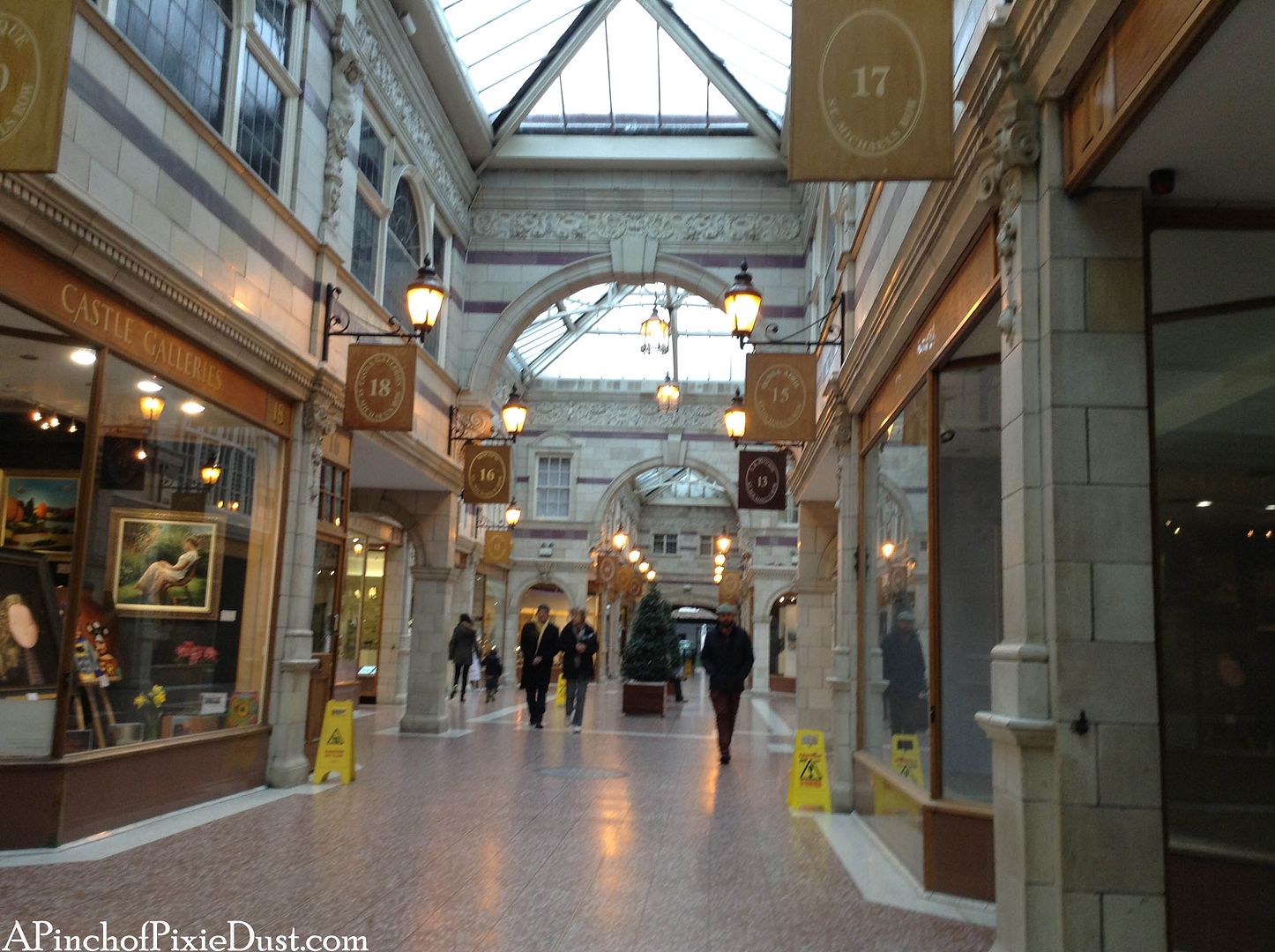 The shops were beginning to open when we finished touring St. John's, and we weren't sorry to have some warm spots to stop in...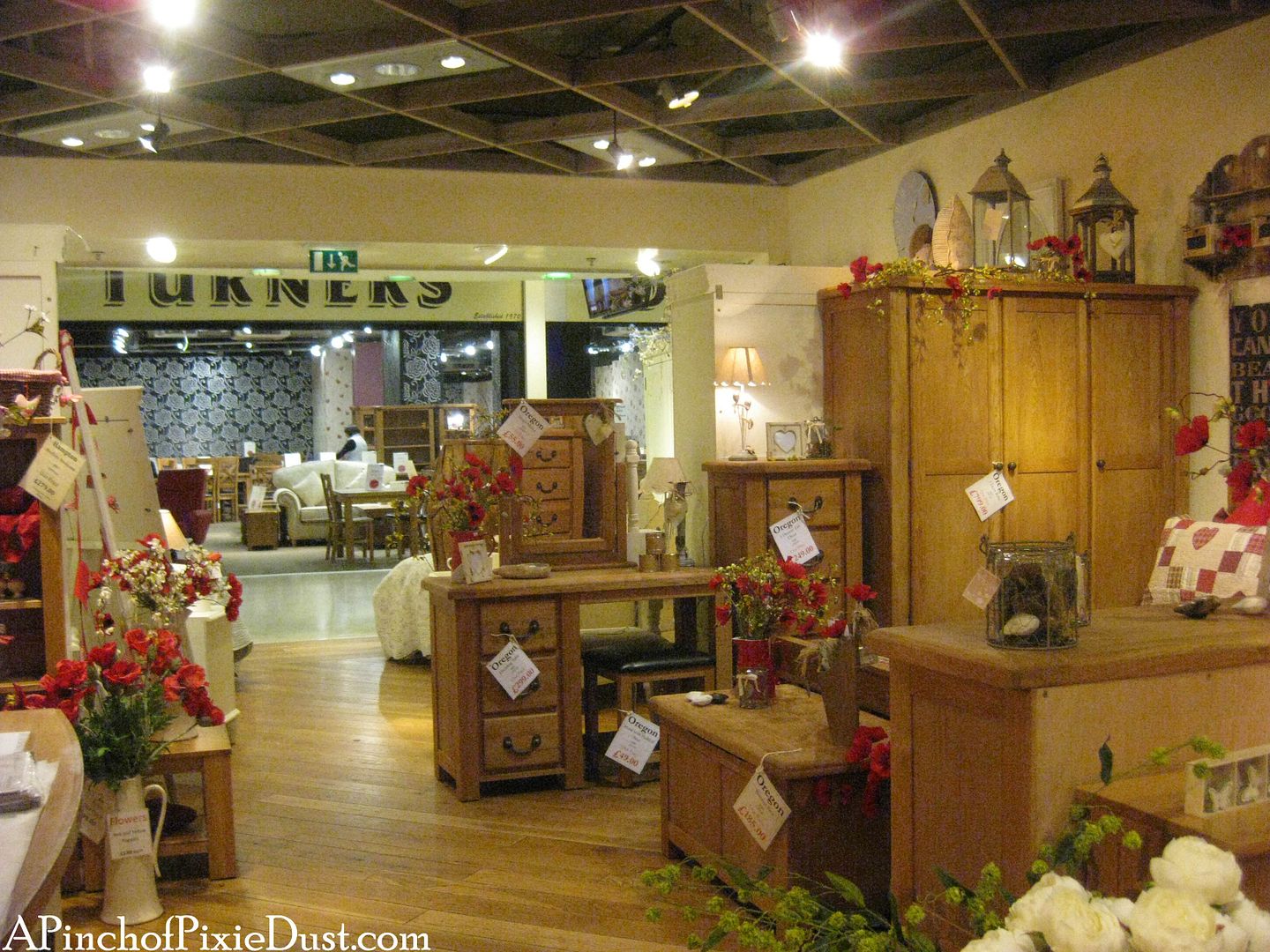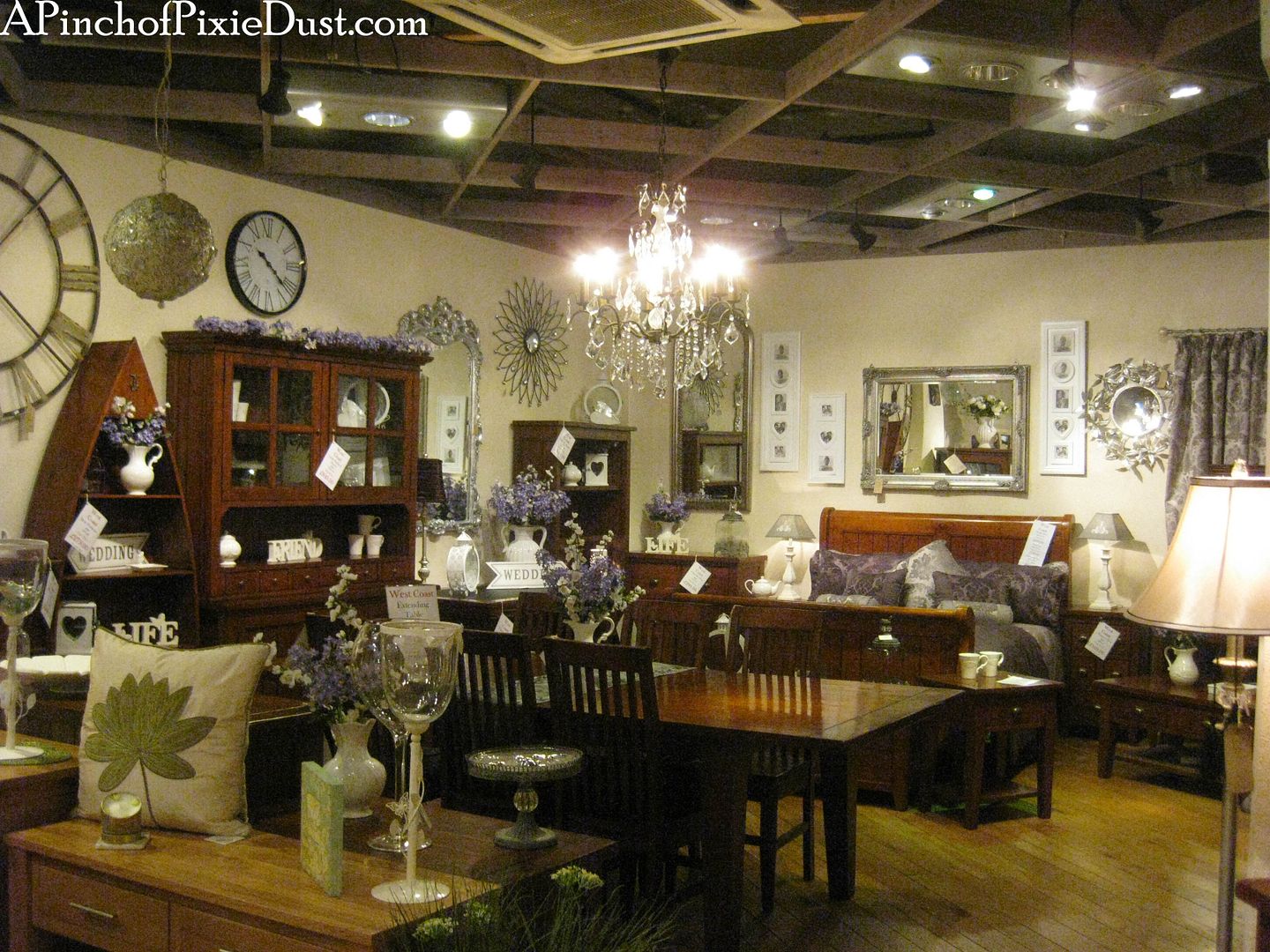 I wouldn't be taking any furniture home with me, but it's always fun to stop in different British stores and see the differences and similarities to American shops. I loved the cheerful bursts of floral color - red and purple - in that store. I spotted a mug that said "Lovely Mum" and bought it for my lovely Mum!
We came across a Laura Ashley - why don't we have these in America?? All the floral prints and pastel colors made it feel a little more like spring in spite of the snow outside!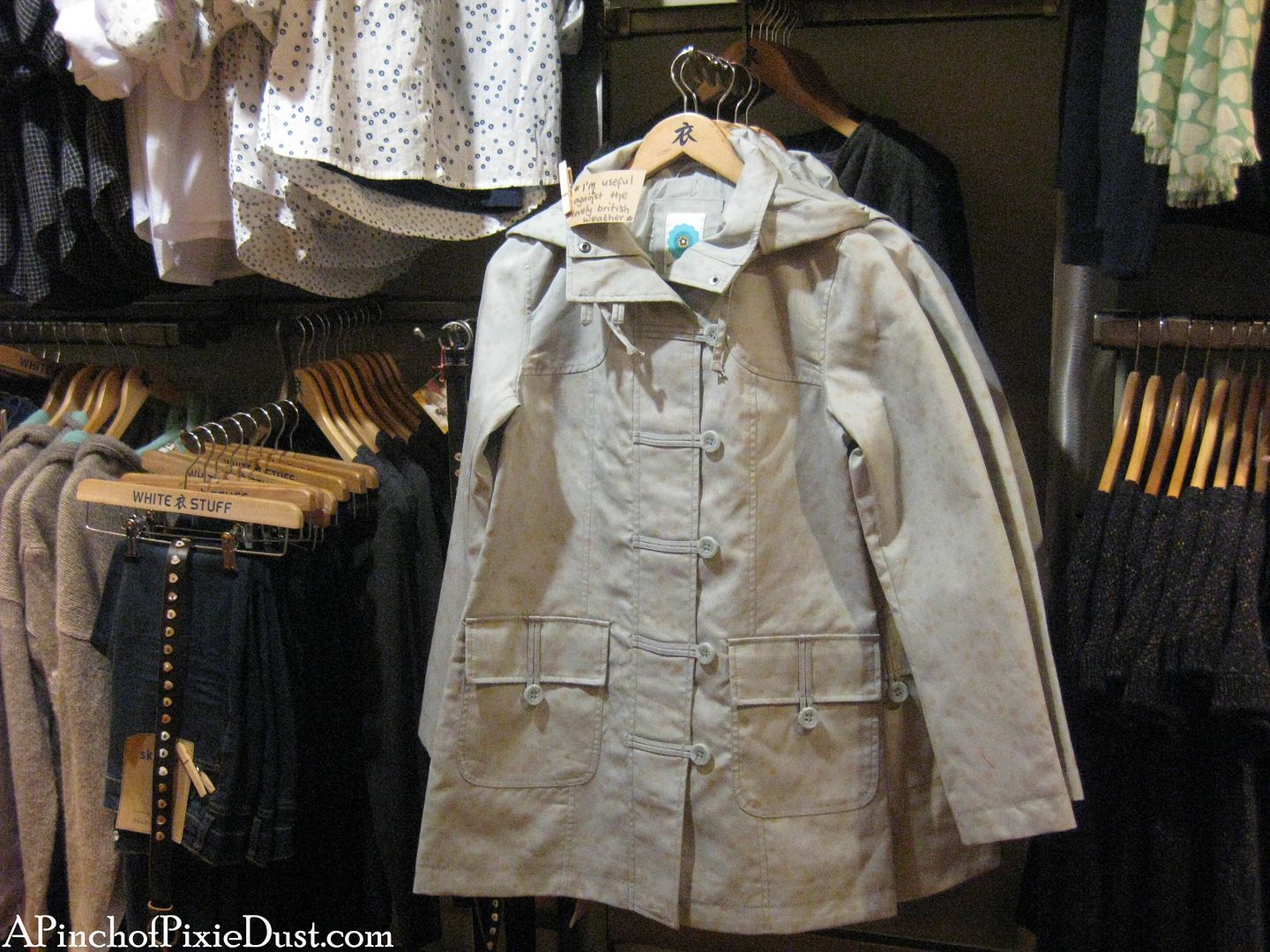 I spotted this adorable robin's egg blue rain jacket in another UK store that I now covet - White Stuff. I couldn't quite talk myself into it that day, but keep this coat in mind...
British stores have a really cute selection of slippers. Look at the bunnies and pandas! And is the brown one supposed to be a hedgehog?
My brother was a good sport about tagging along in the stores, and he found a few things he liked as well. We decided that a snowy day with cold streets and lots of chilly walking to do called for plenty of stops in warm stores...and cafes...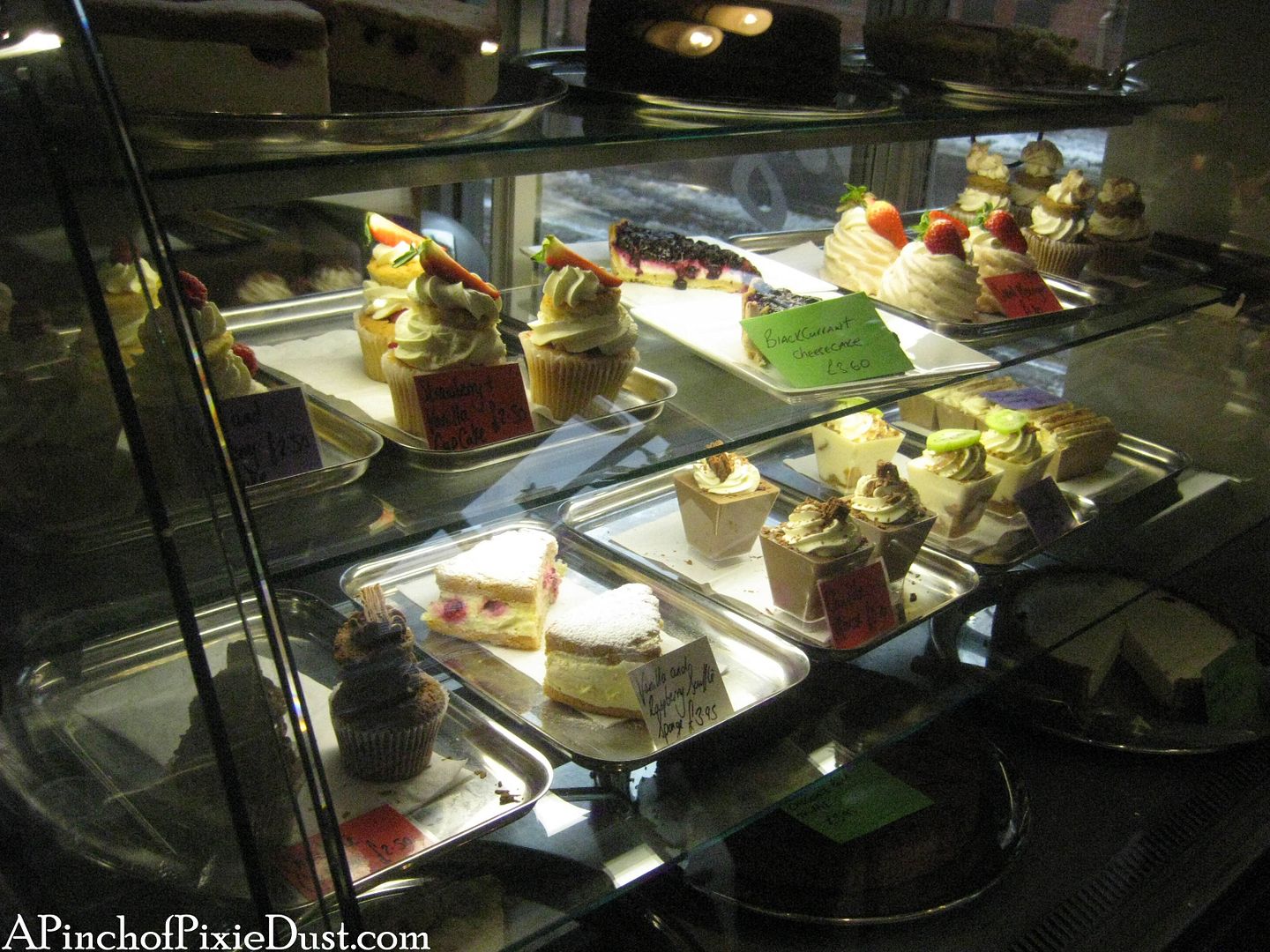 Look at that delicious bakery case...victoria sponge, cupcakes, chocolate mousse. This was at a place called Zuger's Tea Rooms. I had googled best cafes in Chester beforehand to be prepared. ;)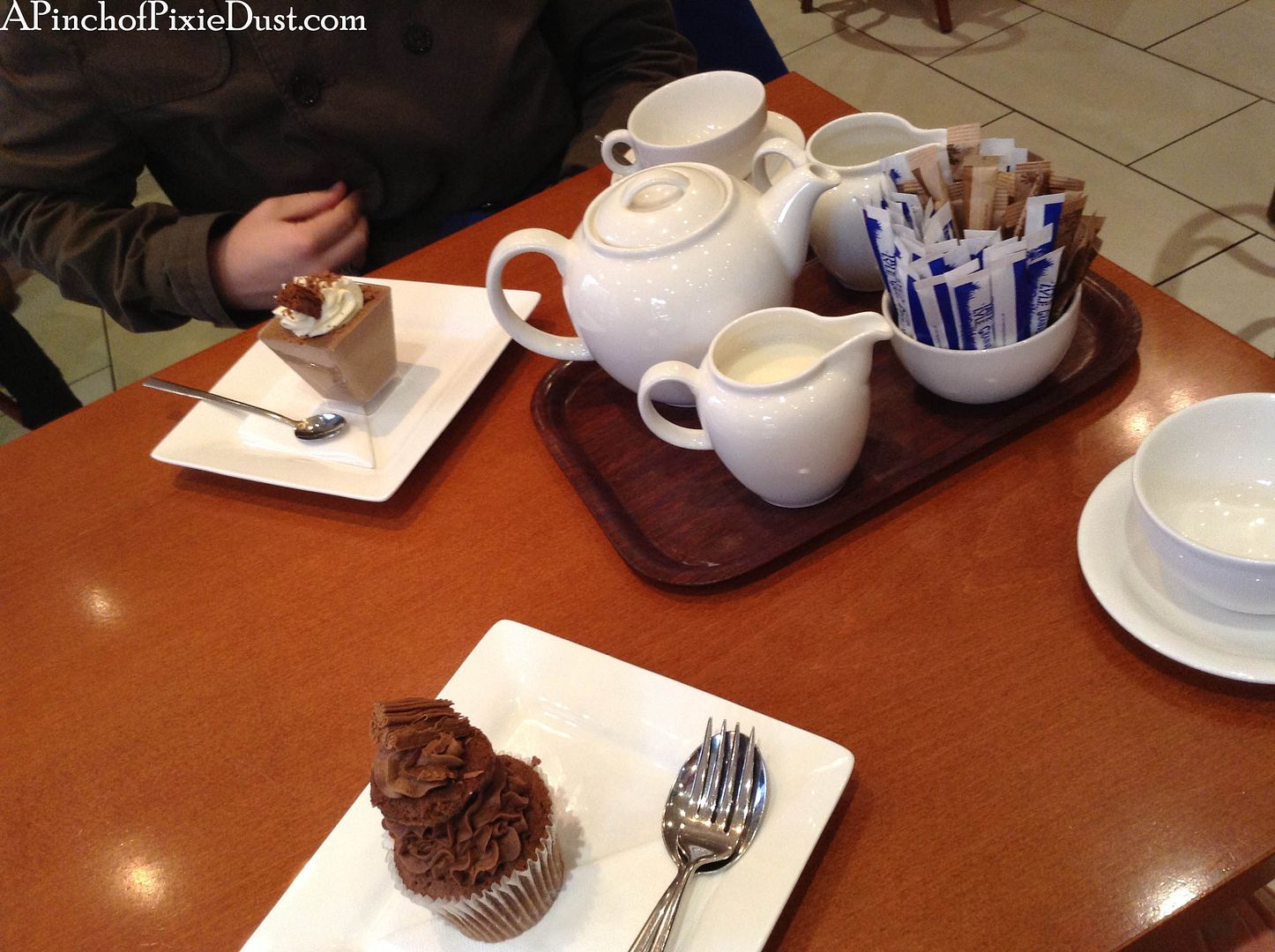 Our "elevensies" - I bet Hobbits would approve of our method of touring Chester. ;)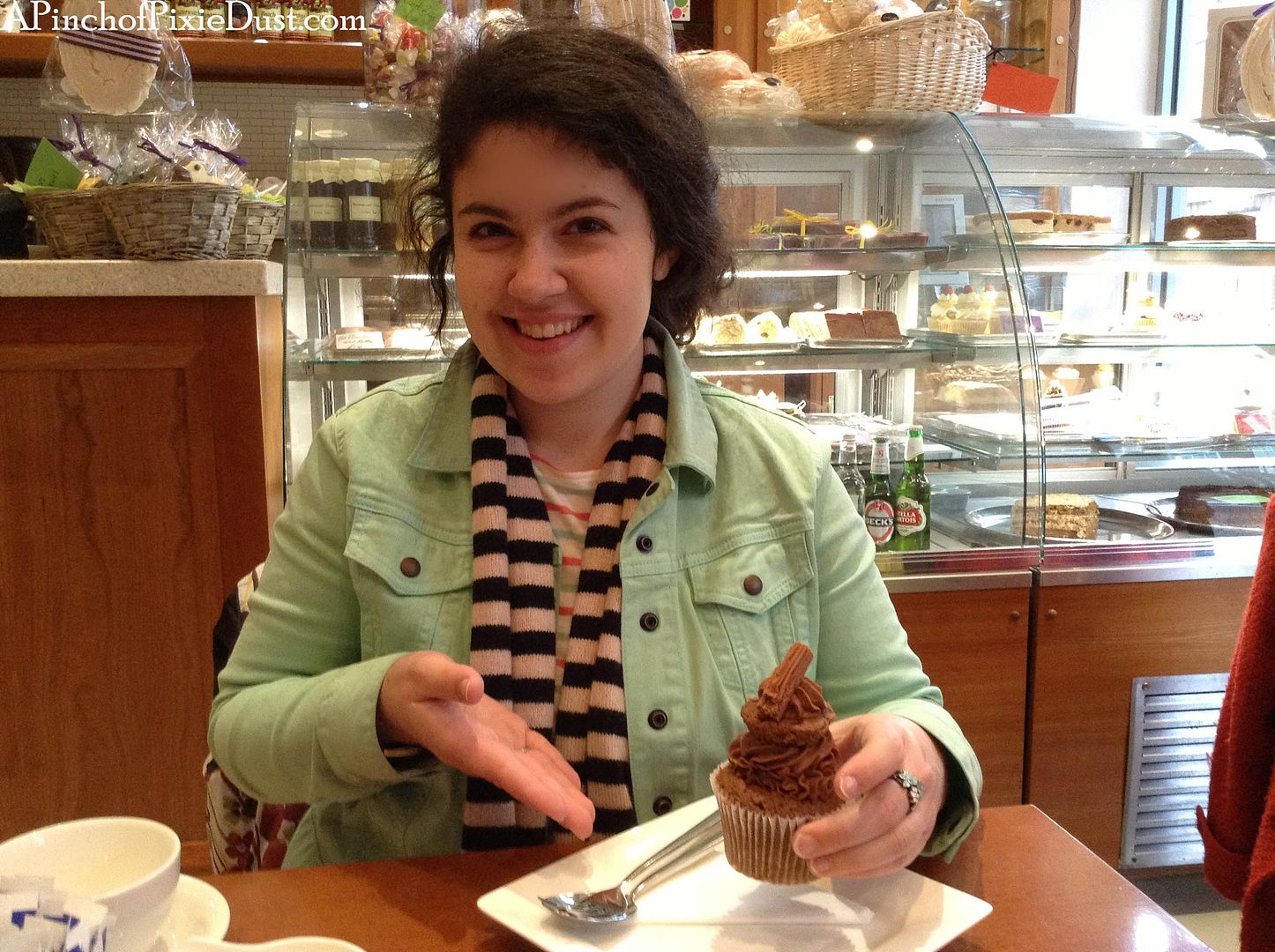 OF COURSE I had to try the chocolate cupcake!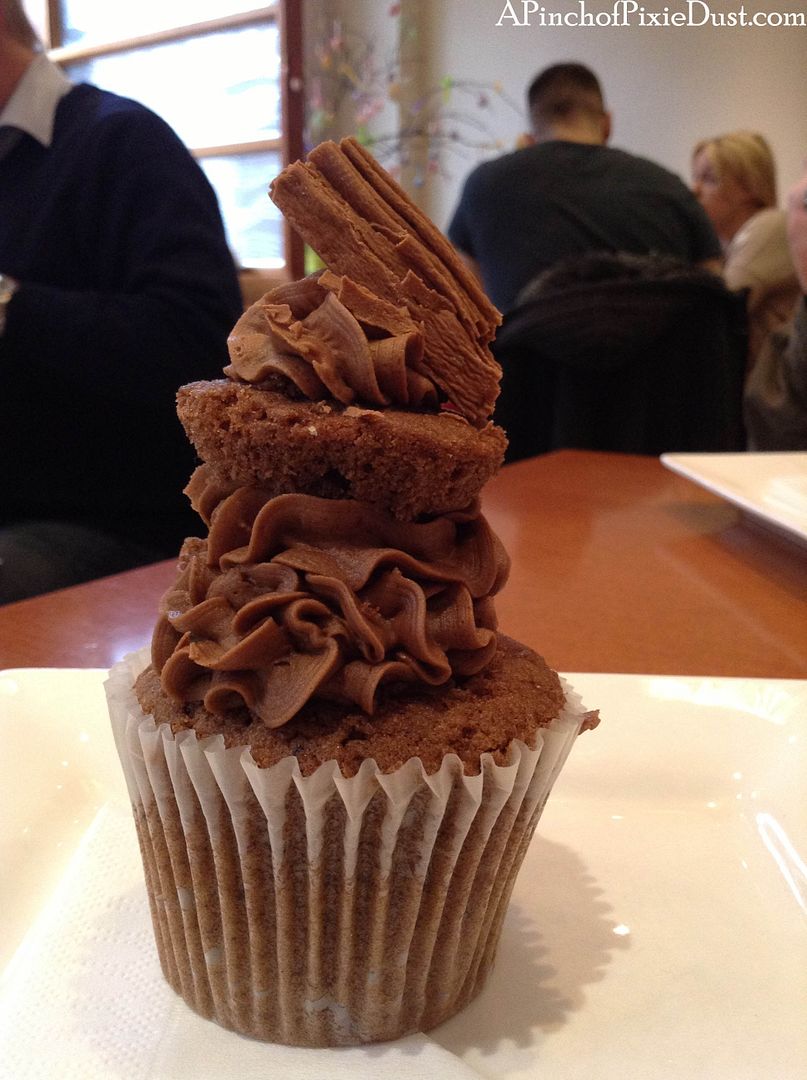 So delicious...and so unique! They cut out the top bit of the cupcake, filled it with icing, perched the tiny cake disc on top, then added more icing and a candy bar. YUM.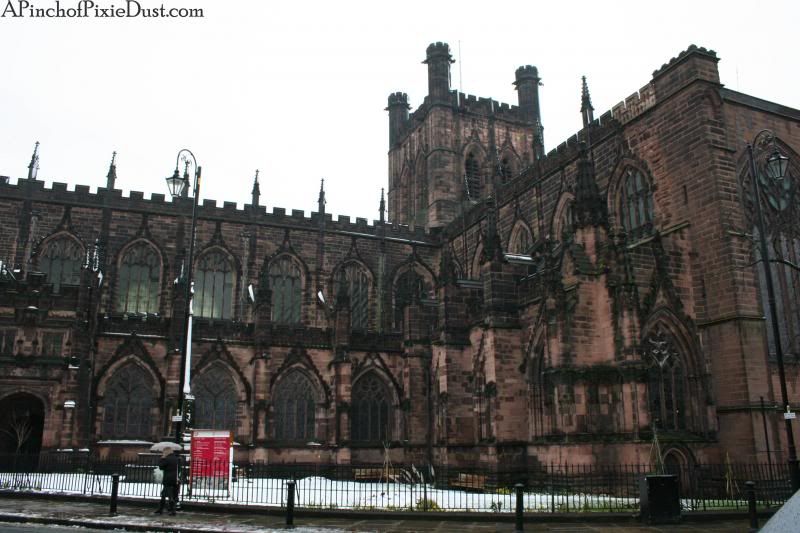 Coming up next...we step inside Chester Cathedral!