It's that time of the year, guys. Spring has started to tease us with a few mild, sunny days, and the very first green spears are beginning to appear.
I'm pretty excited for spring. I can't wait for the flowers.
So today's post is going to include daffodils. The daffodils outside Tintern Abbey, to be specific. Wordsworth would highly approve. ;)
It was around this time last year that I was
travelling in England
, and in spite of the unseasonably cold weather we got part of the time, I loved watching for all the first signs of the season. When I last left off in my
Europe adventures
, we were
passing through Chepstow
on our way to Tintern. I caught my bus and watched eagerly for a glimpse of the Abbey as we wound through the woods of the Wye River Valley.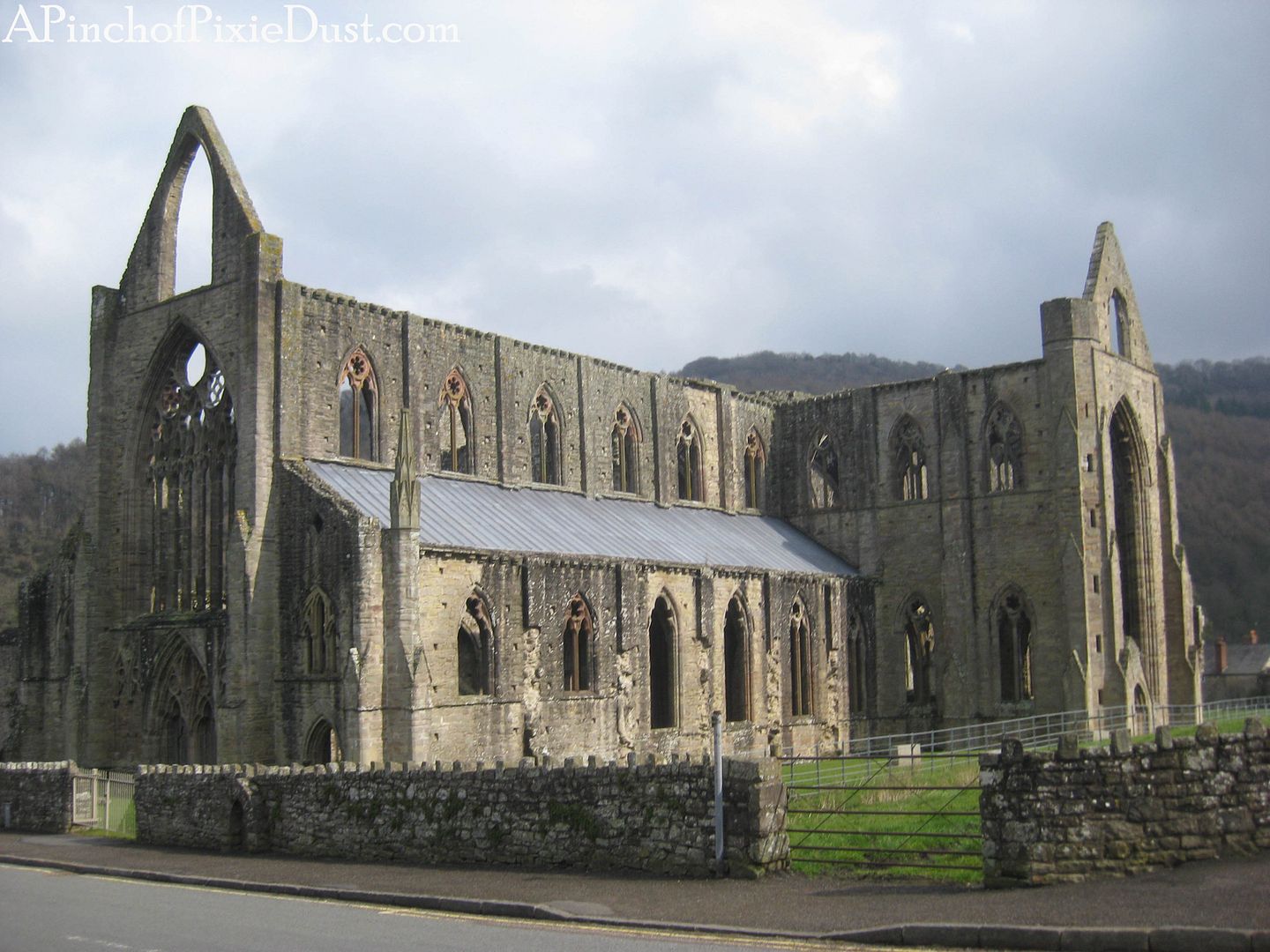 You can't miss it - the road runs literally right alongside Tintern Abbey! I was so excited I got off then and there...which was not actually the smartest idea, as my hotel was much further along the road, and it was going to be a long walk with my heavy bag.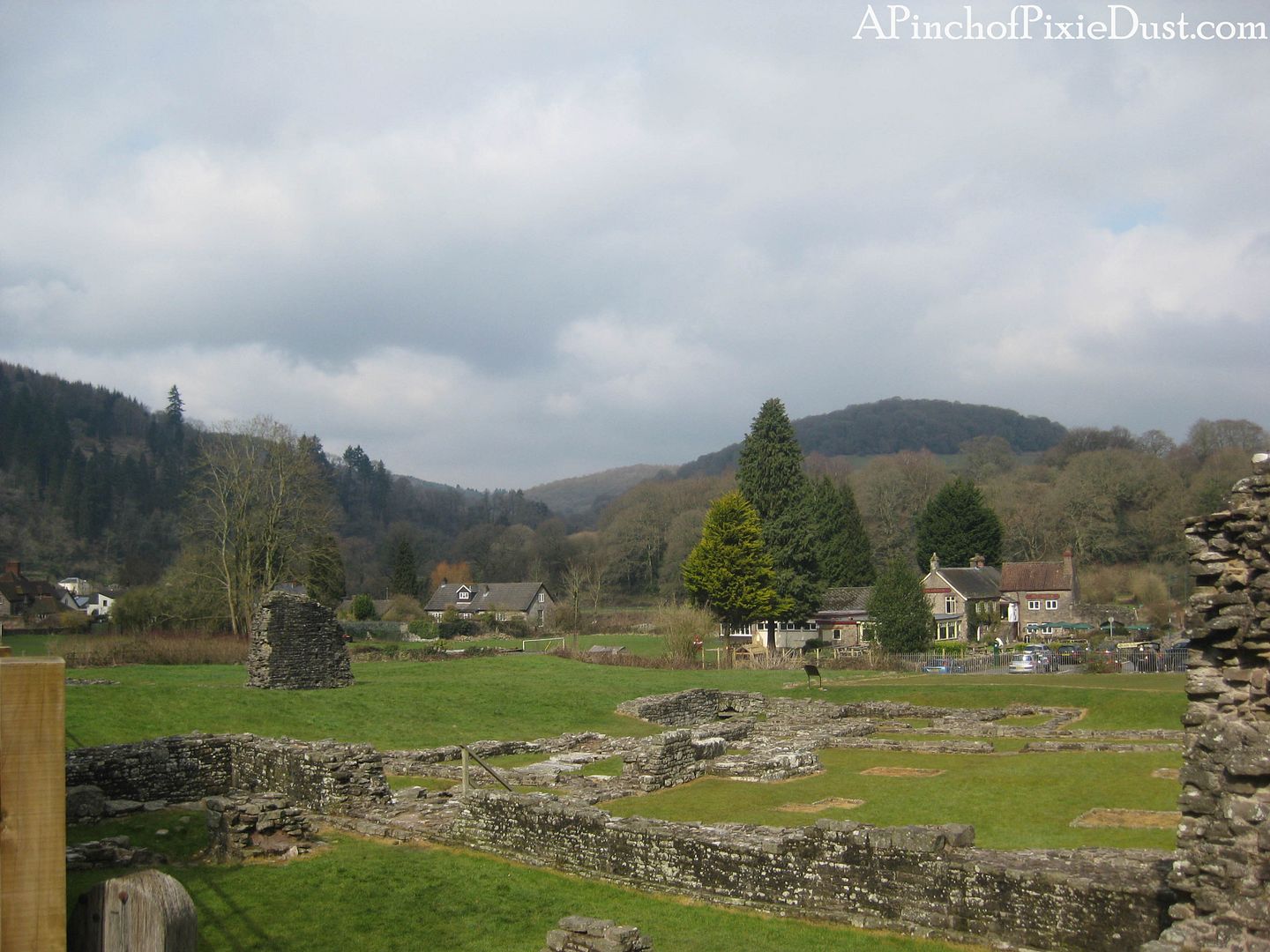 But then I didn't mind too much - arriving at a new destination always has a special kind of excitement and magic to it. The sun was sneaking in and out of the clouds, and the mountains and hills, Wordsworth's "steep and lofty cliffs," were rising up all around me.
LOOK at those hedgerows. They are hardly hedgerows. They are little lines of sportive wood run wild - pastoral farms green to the very door.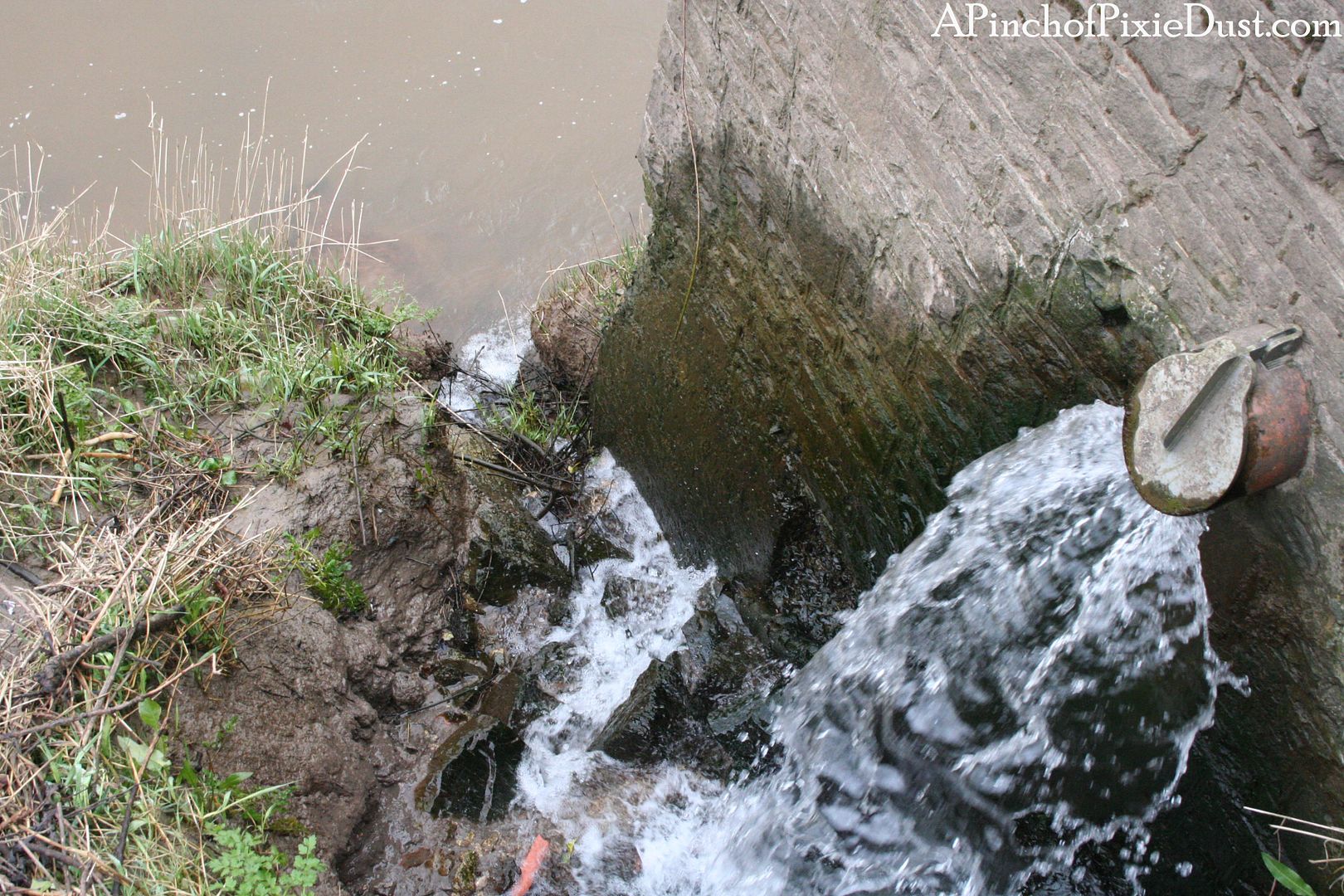 Waters running from their mountain springs with a soft inland murmur? Maybe?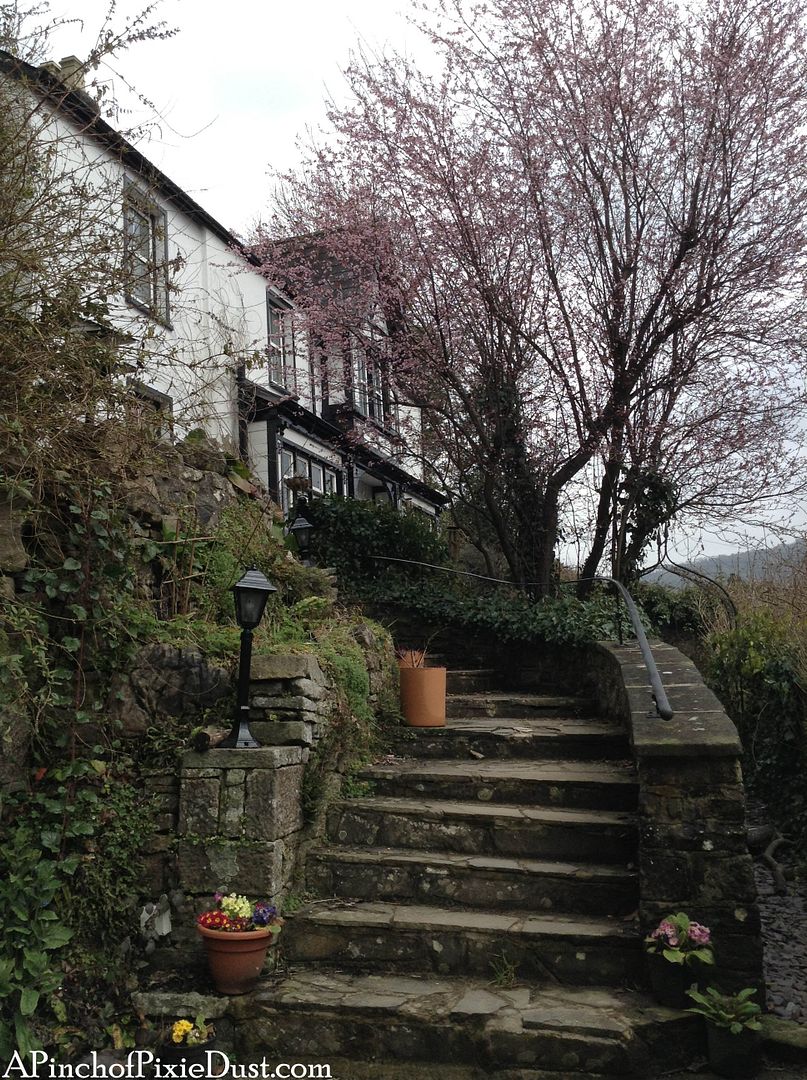 I made it to my hotel, which does look charming, doesn't it? Ominous foreshadowing, guys. At that moment I wasn't paying much attention but was just dropping my bag in the room then getting back over to Tintern Abbey!
It was as I was approaching the Abbey that I met the daffodils - a crowd, a host of golden daffodils. They stretched in never-ending line along the margin of a bay...I mean, wall...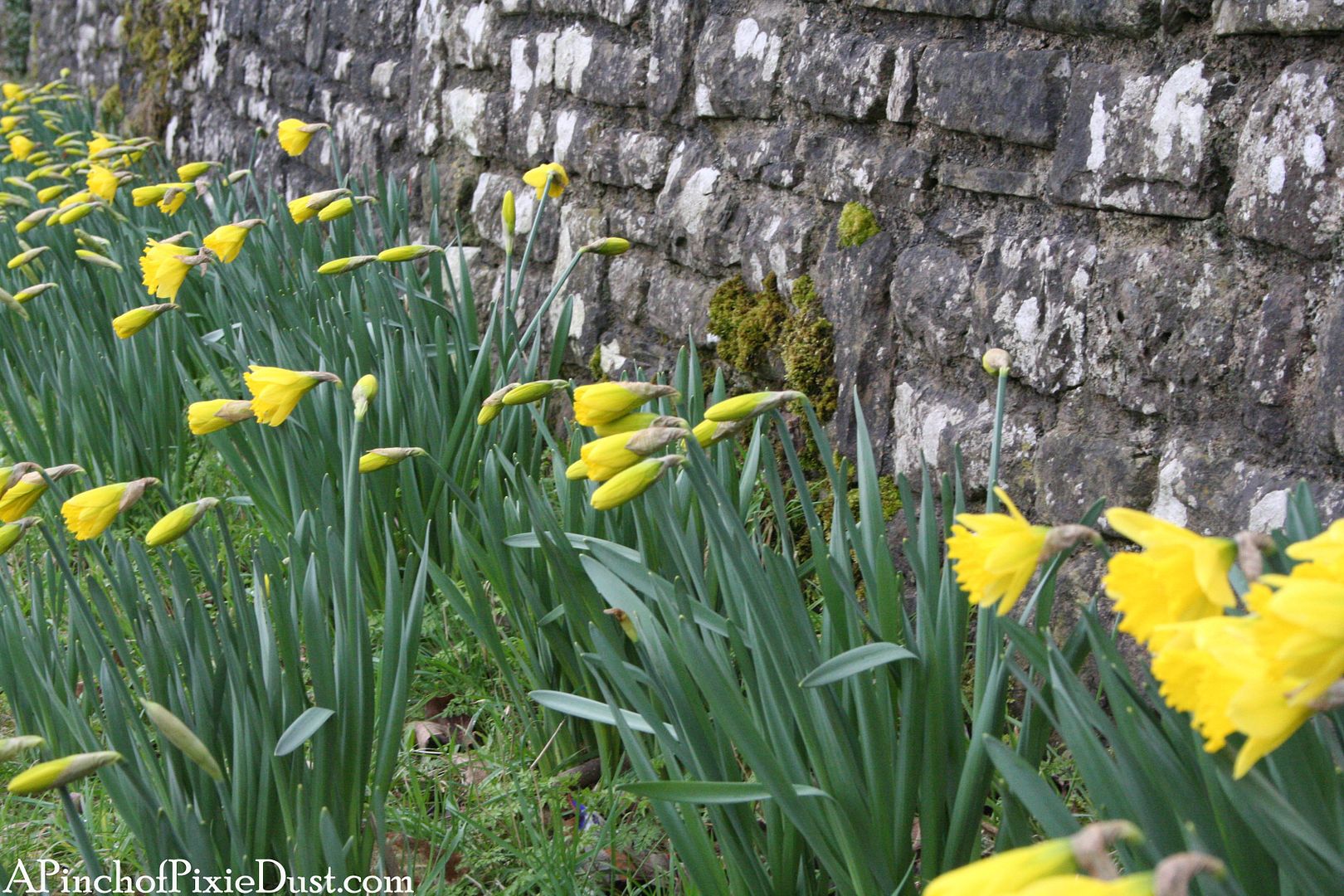 OK, so now I'm quoting
another
favorite Wordsworth poem,
Daffodils
! It's the one that starts "I wandered lonely as a cloud that floats on high o'er vales and hills." I liked to think of that line when I was travelling alone; it's not such a bad thing to wander lonely as a cloud sometimes. ;) My best-loved Wordsworth worlds seemed to have merged right there alongside the road, the daffodils and Tintern Abbey.
"Ten thousand saw I at a glance, tossing their heads in sprightly dance." I love to remember those daffodils. "O
ft, in lonely rooms, and 'mid the din of towns and cities, I have owed to them in hours of weariness, sensations sweet."
Sometimes Wordsworth can express my thoughts so much better than I can. :)
More Tintern Abbey coming up in next week's post!