Chocolate lovers, this one is for you. Today I give you one of the most amazing chocolate desserts at Walt Disney World. It's so intense it's a Chocolate Extinction.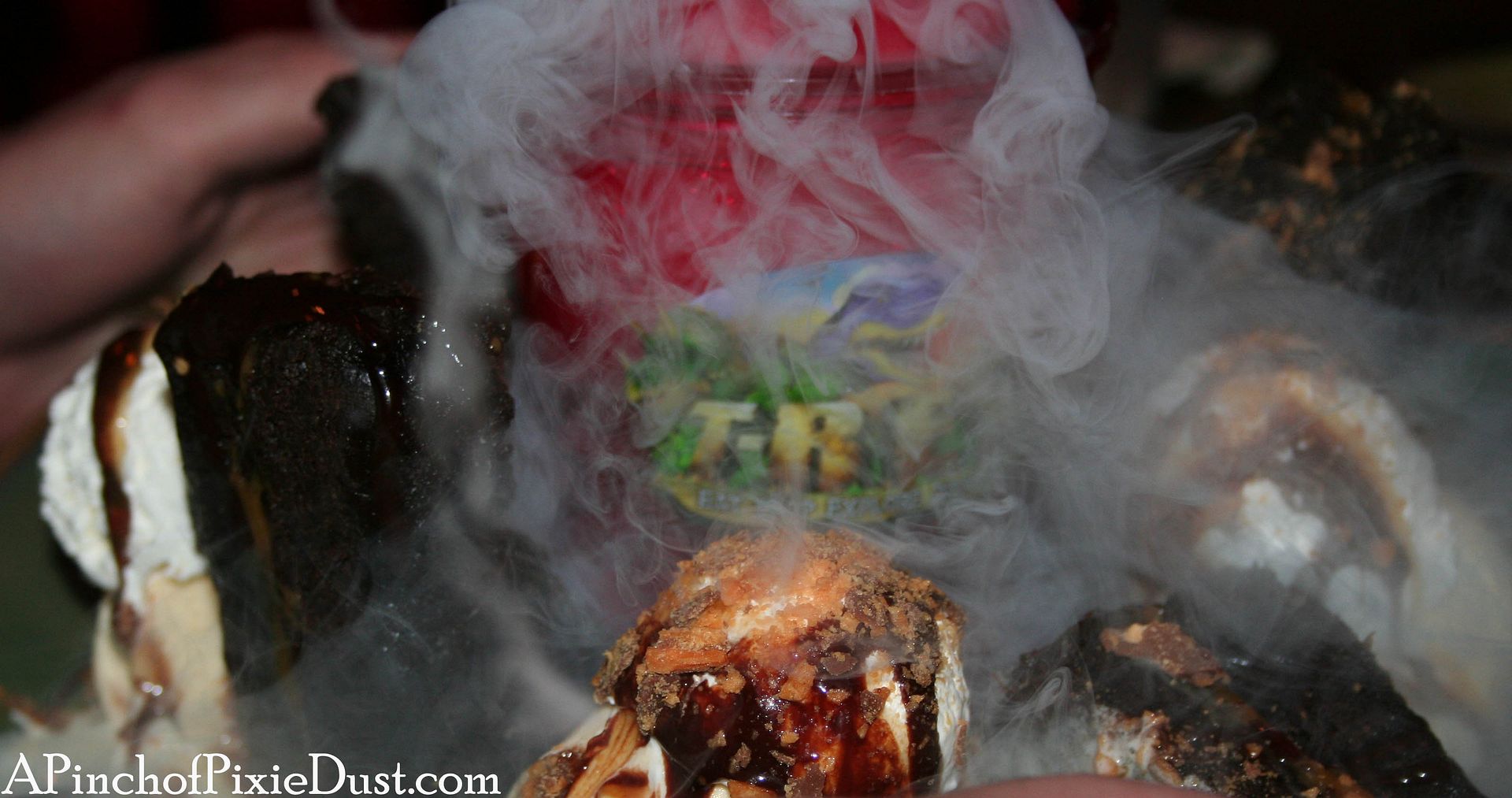 As you may be able to see through the cloud of fog, this massive mound of chocolaty goodness is from the
T-Rex Cafe
at
Downtown Disney
...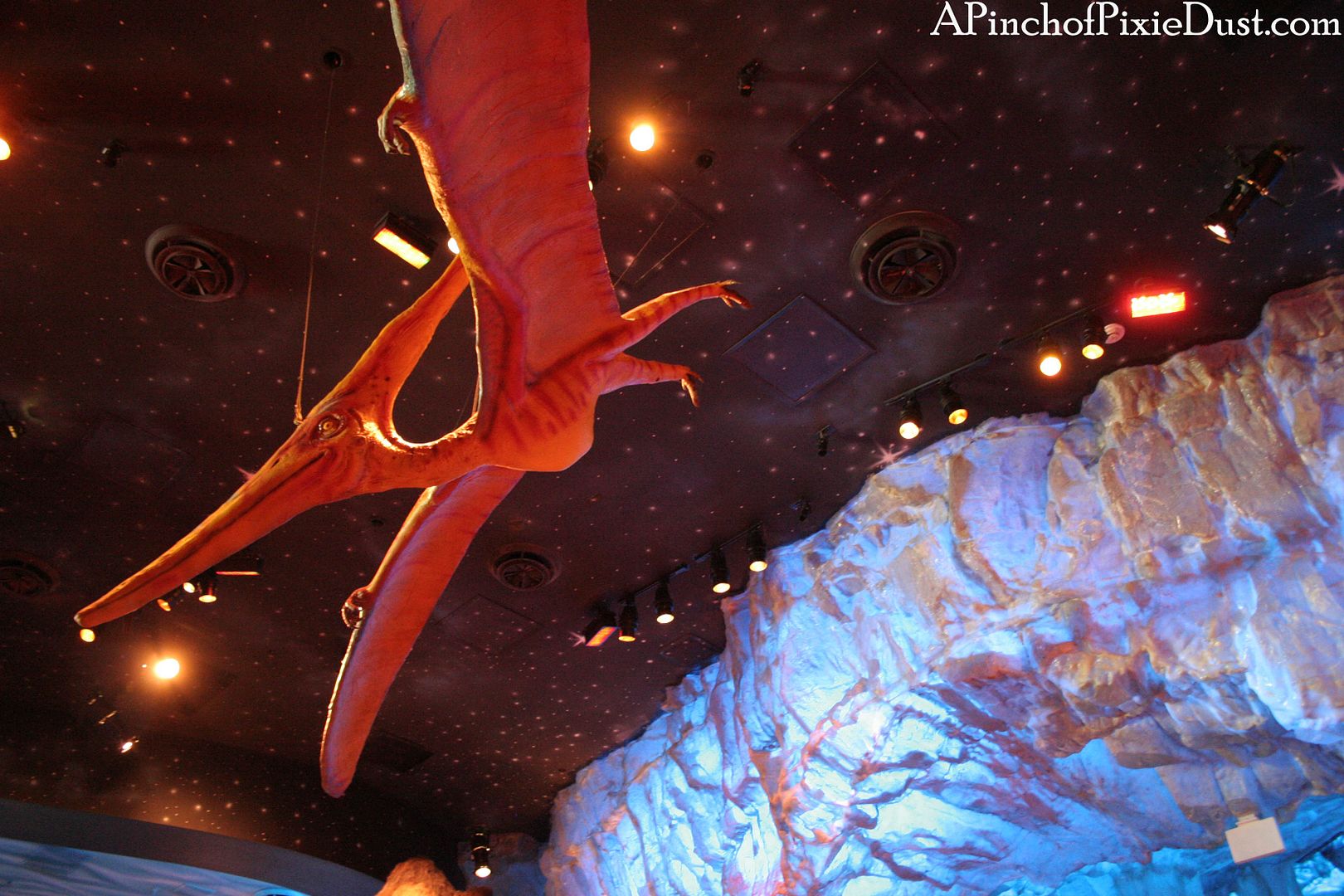 ...where raptors swoop overhead, and you may find yourself eating in a giant ice cave!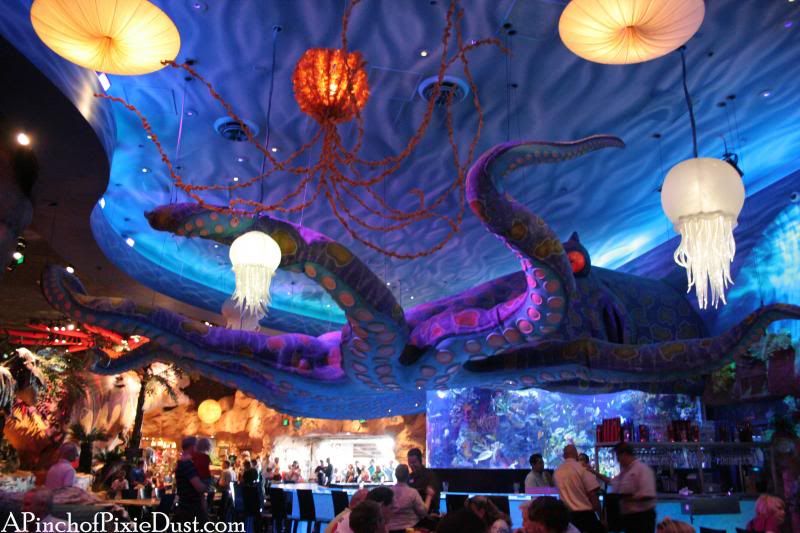 ...but the next time we go we might not want to sit right next to any tanks. ;)
The star of T-Rex Cafe
has
to be the Chocolate Exctinction dessert...but then the
whole menu
is pretty tasty as well! I often split a
Guaca-saurus burger
with my mom. That way we have more room for this baby:
THE EXTINCTION. Four big hunks of "chocolate fudge cake" - more like a dense, delicious wedge of brownie with caramel in the middle. Four scoops of vanilla ice cream topped with four scoops of whipped cream. All of it drizzled with chocolate and caramel sauces and sprinkles of butterfinger.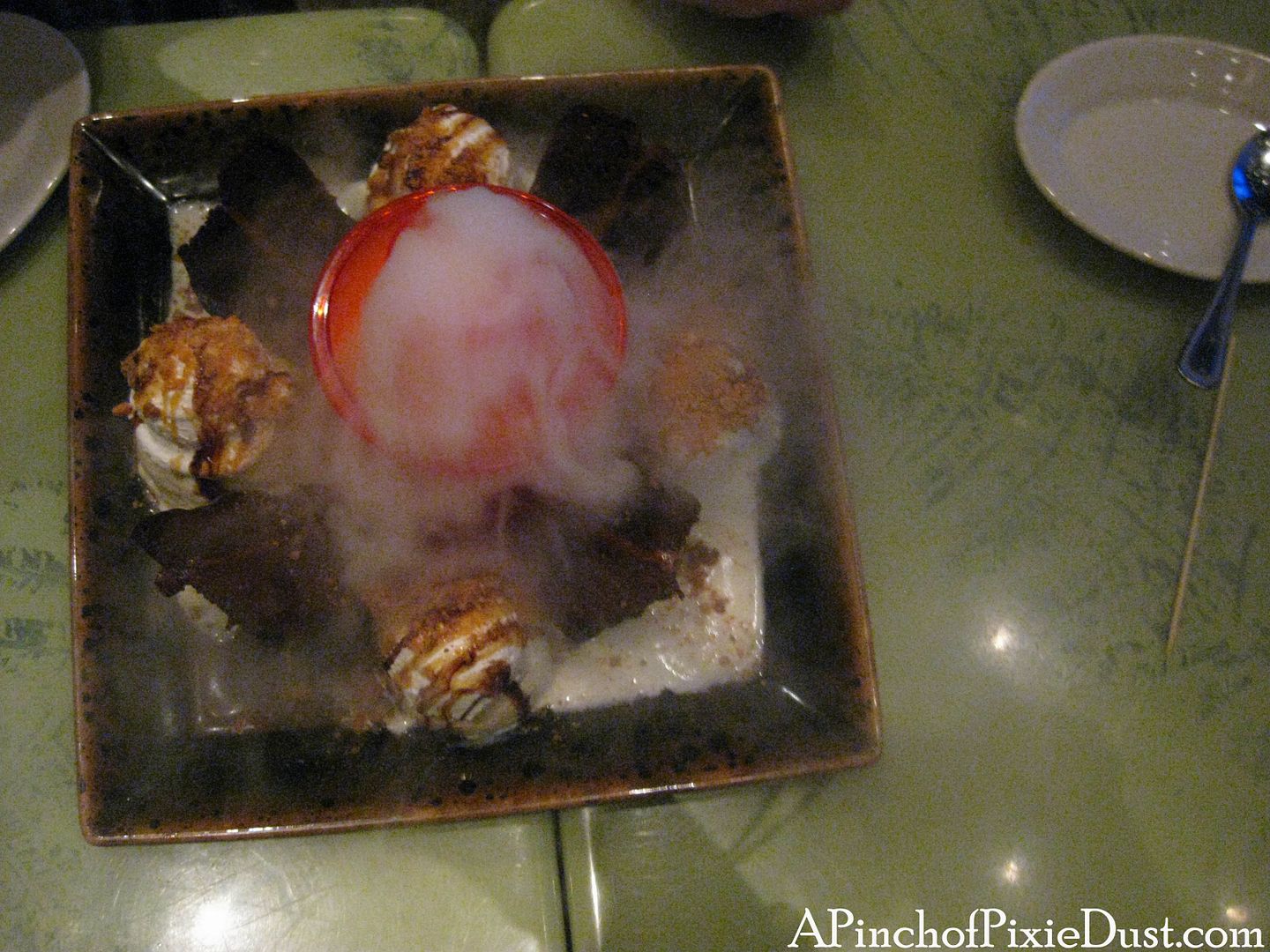 I love how, in most of my photographs of the chocolate extinction, there are hungry people hovering in the background, who simply can't wait to get a bite!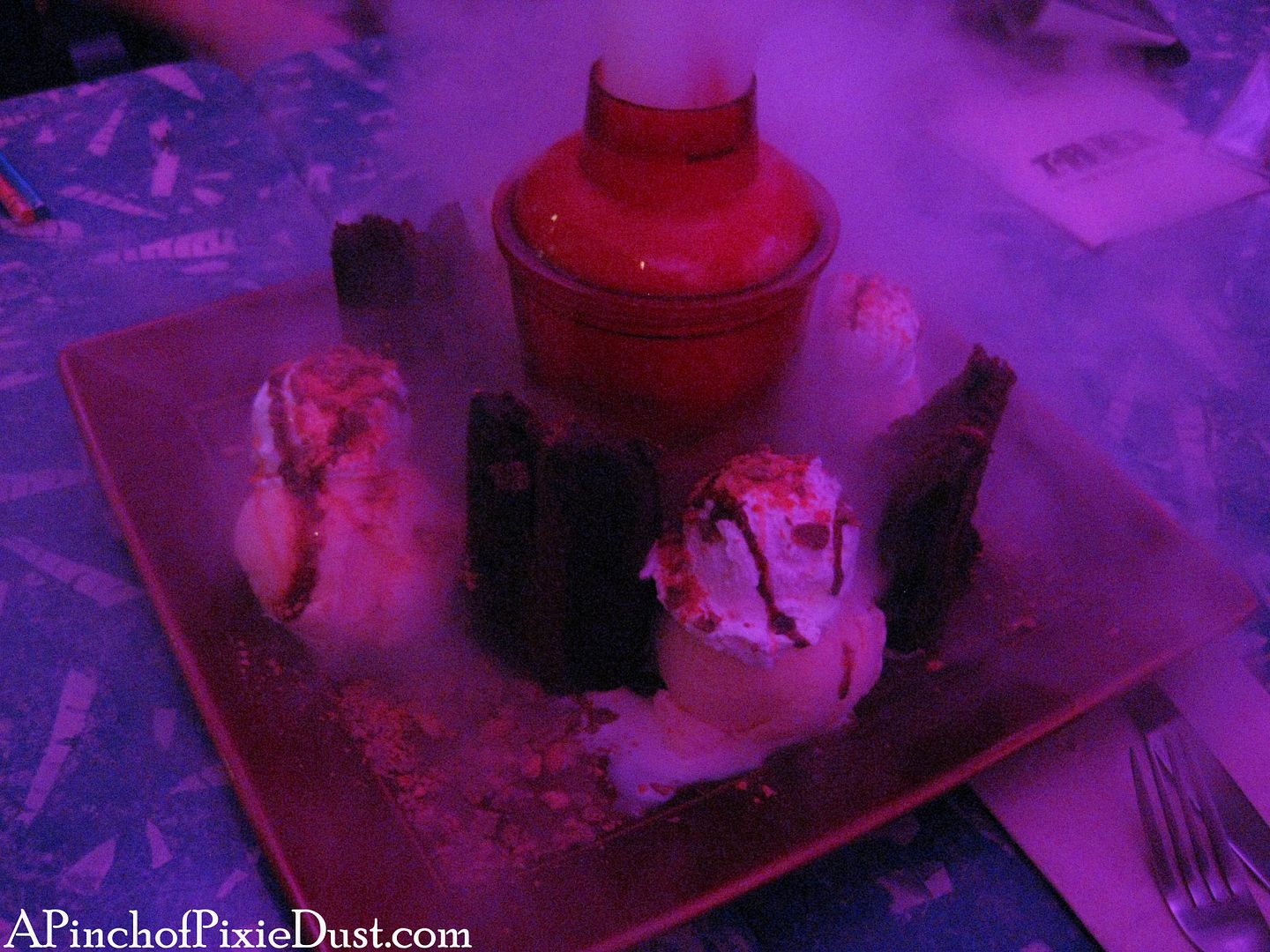 It's hard to resist digging in right away, but this is such a cool presentation - it looks amazing in the pink and blue lights of the Ice Cave. And that smoke coming from the dry ice in the shaker is too cool (although sadly you do not get to keep the shaker).
If you go into T-Rex thinking you'll skip dessert, you will probably change your mind when you see the servers going by with plate after plate of chocolate extinctions, each one trailing smoke! It's ingeniously evil marketing. ;)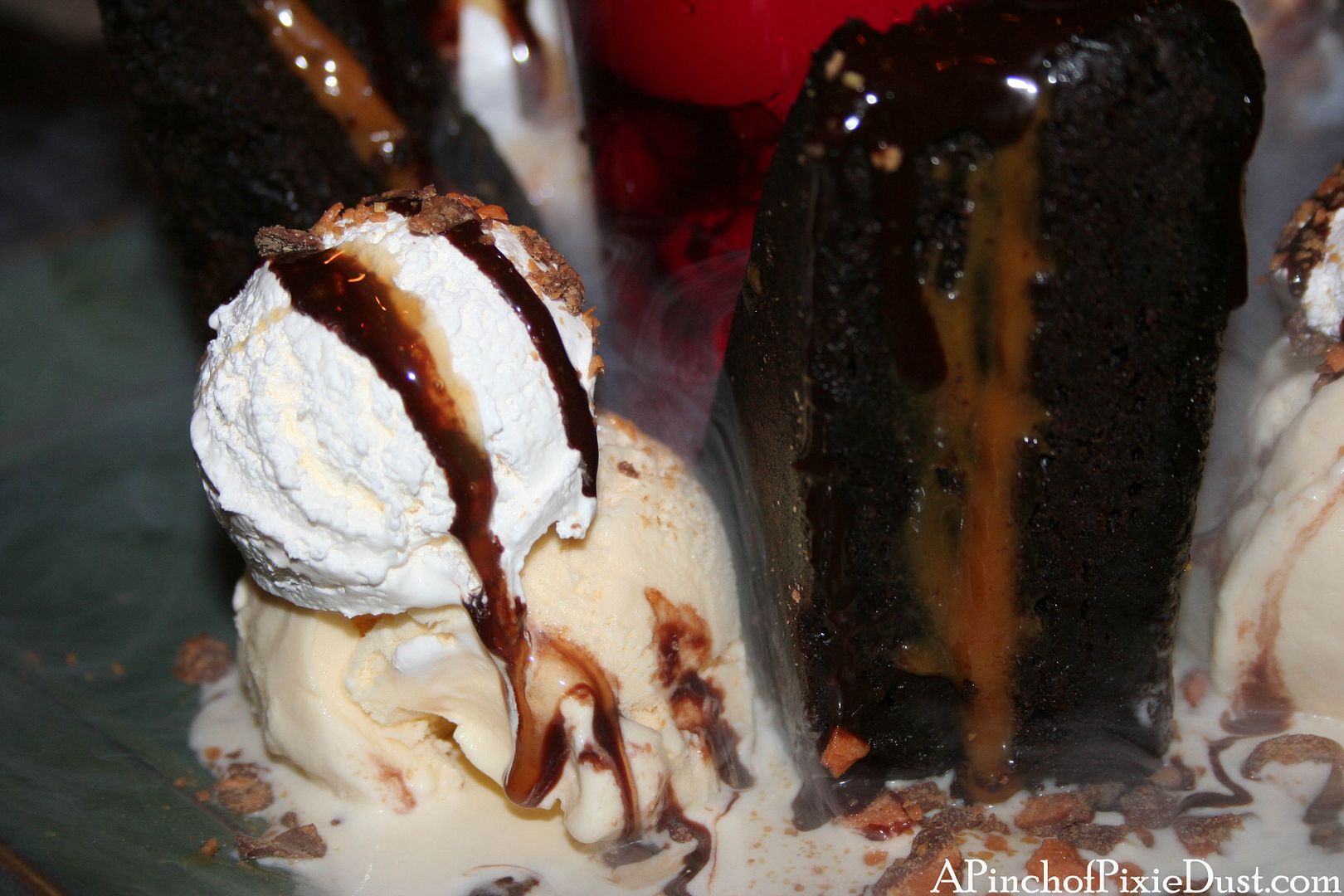 MMMMmmmmmmmmmmm. When the ice cream gets a little melty, and you scoop up some brownie, caramel, ice cream, and whipped cream. MAGICAL.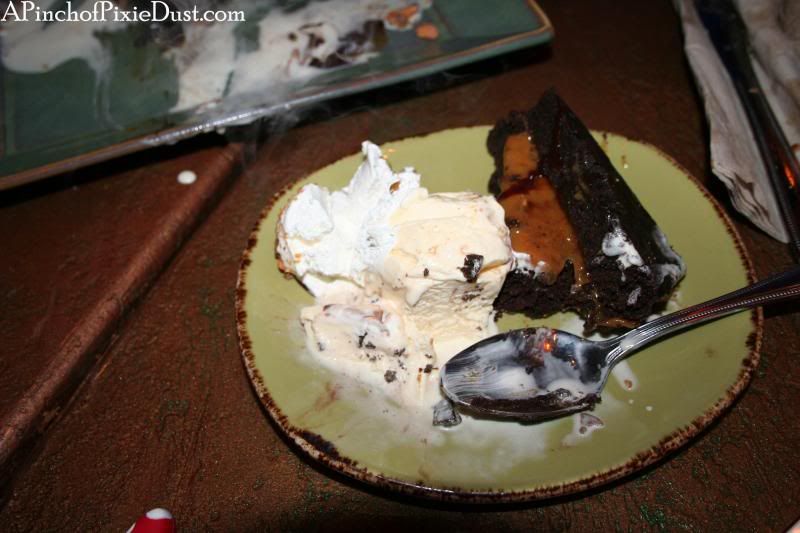 The Chocolate Extinction costs $16.99. Split four ways, it gives each person a generous serving...we have sometimes split it between more people, and we're always left arguing who gets to lick the plate clean. ;)
Have you ever experienced the chocolate extinction at T-Rex??
T-Rex Video!