Anybody care to take a walk through Cinderella Castle?
First, of course, we'll have to pause and just stare up at it for a few seconds. The castle has this way of screaming "YOU'RE AT DISNEY WORLD" in a very elegant way. ;)
Much as I love Dream along with Mickey, I am sad that it closes the walkway through the castle for part of the day. Earlier in the morning and later in the evening the whole space is usually open - and if you approach from the back, part of it is open all day so that guests can reach Cinderella's Royal Table and the Bibbidi Bobbidi Boutique. Those are two very exciting things that can be found in the walkway, but my favorite feature under those arches are the MURALS.
The scenes on the inner castle walls tell Cinderella's story - even the columns are decorated with her mice and bird friends! Be sure to stop and touch her glass slipper for good luck: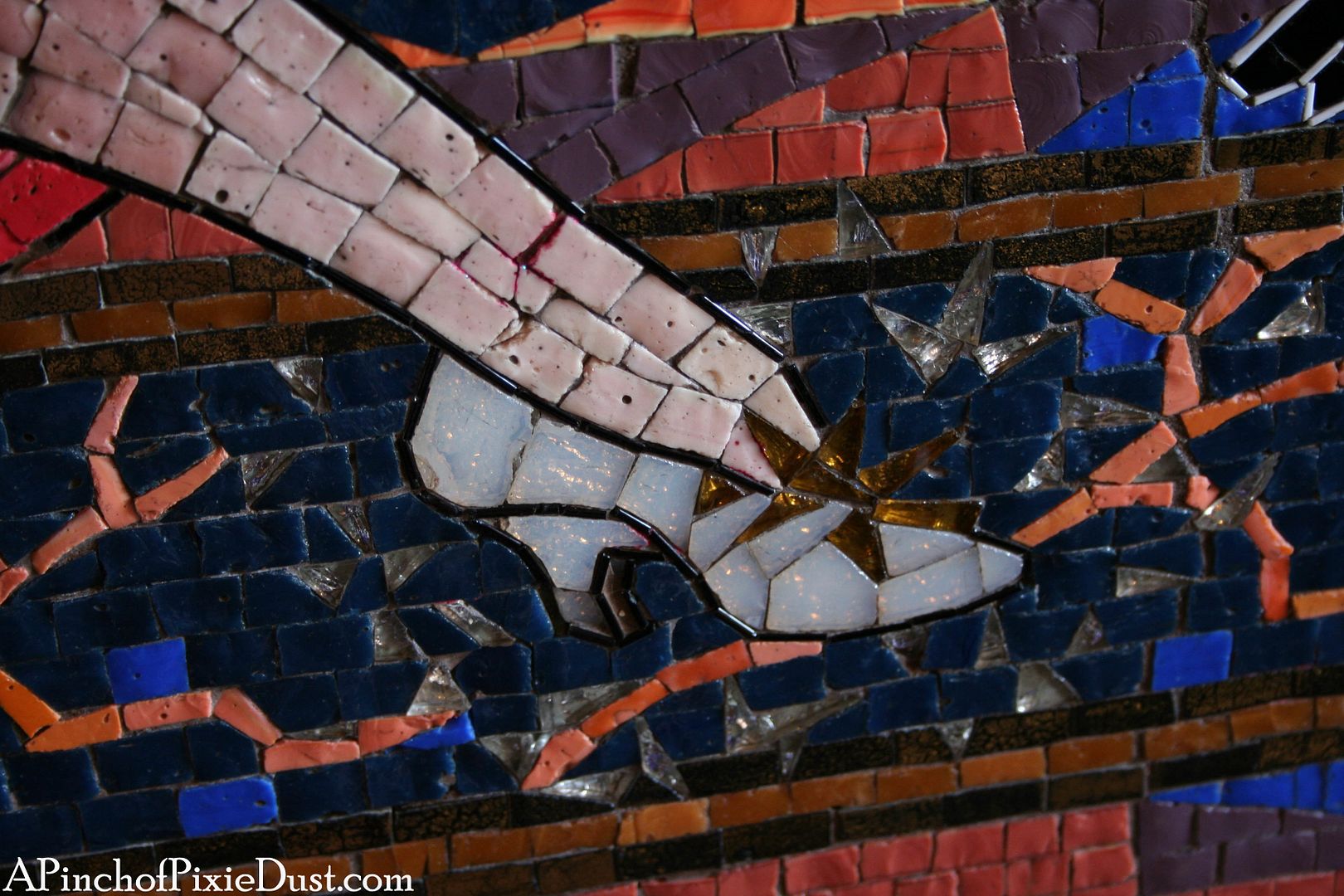 Isn't that an elegant slipper? I want some like that. The Fairy Godmother needs to start her own shoe line. A dress line would probably be good too. ;)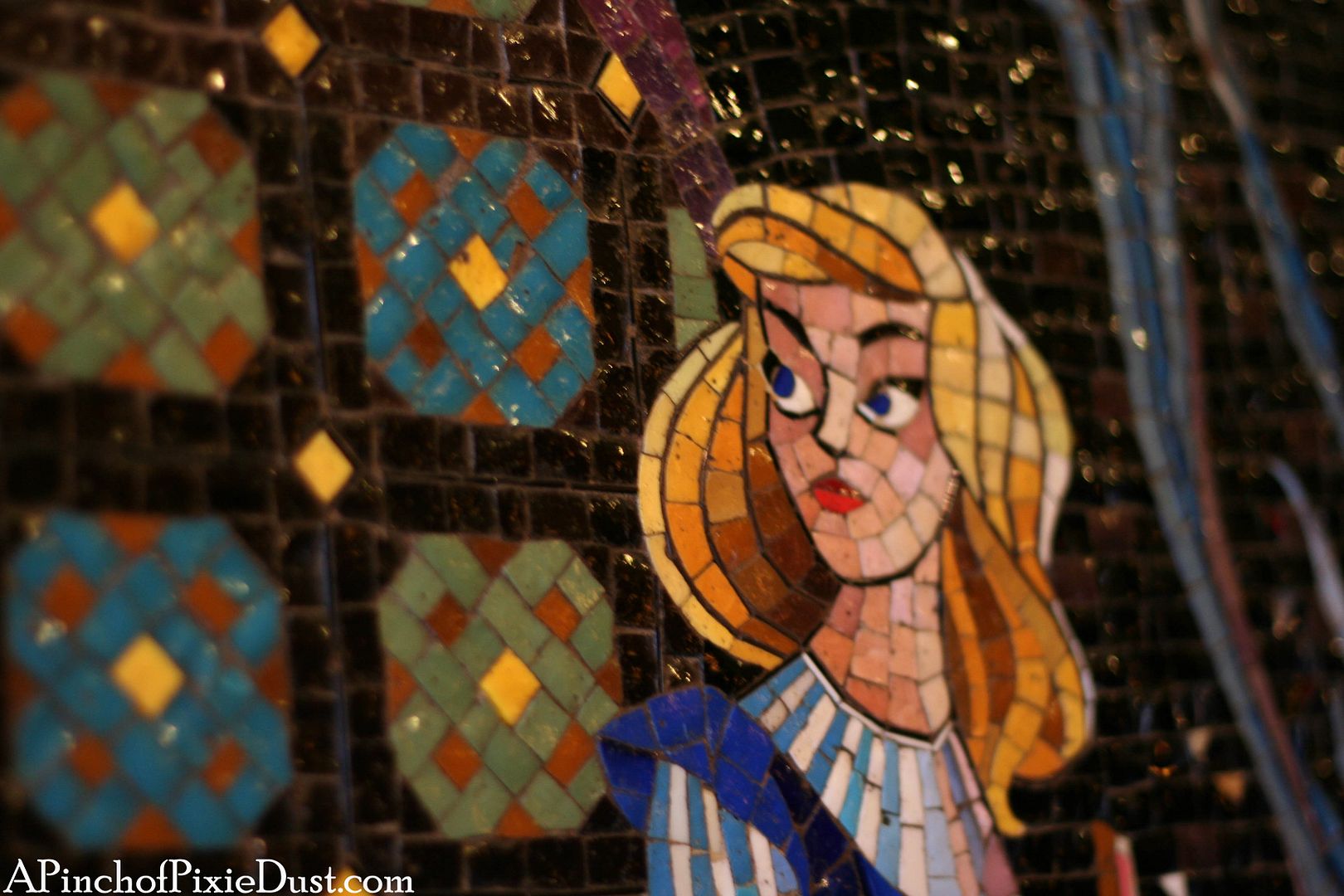 I love to notice not just the shoes but all the clothes in the murals! Cindy's work dress has a striped shirt and pretty blue sleeve. These are not the same costumes from the movie, but they are so lovely...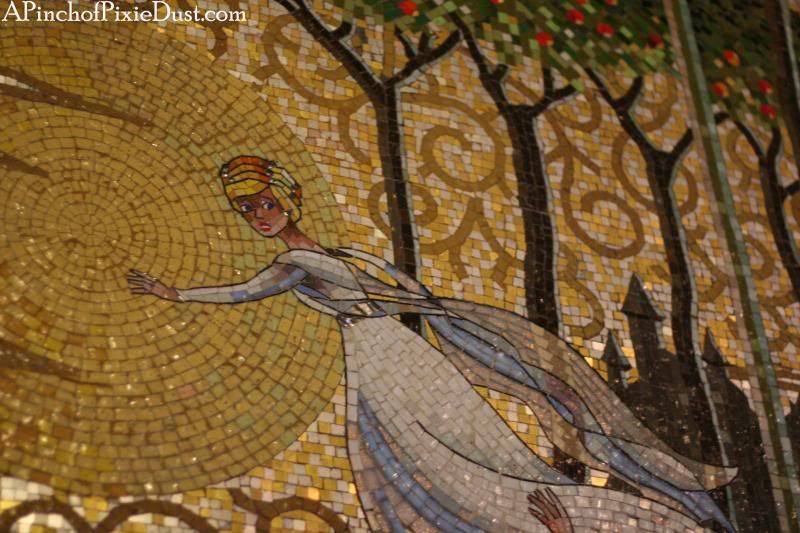 I am having serious dress envy over Cinderella's white ballgown - those flowing sleeves!
The courtiers' fashions are fascinating too! This girl has a crazy cone hat, purple eye shadow, and a demure yet supercilious smile. The ultimate award for snobbiness, however, goes to...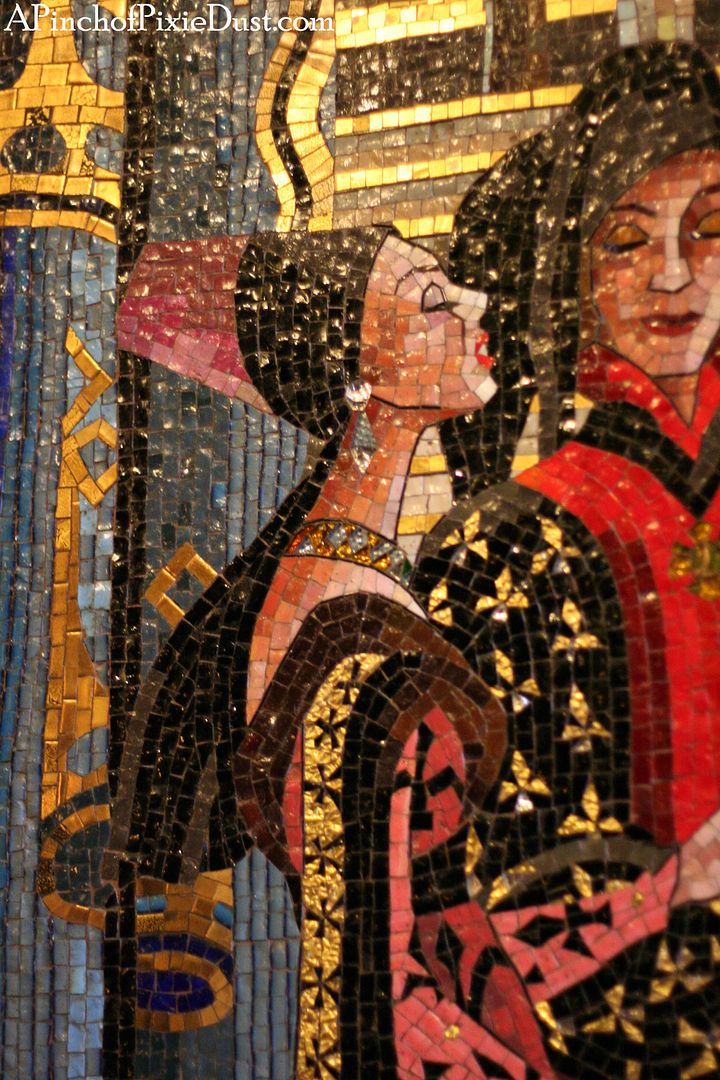 She's just like: "Cinderella? Please. This ball is obviously all about ME."
The huge sparkly earring. The low ponytail. The hat. The pink and gold dress. I want to be this snobby girl. Maybe for a Halloween party someday? Hmmm...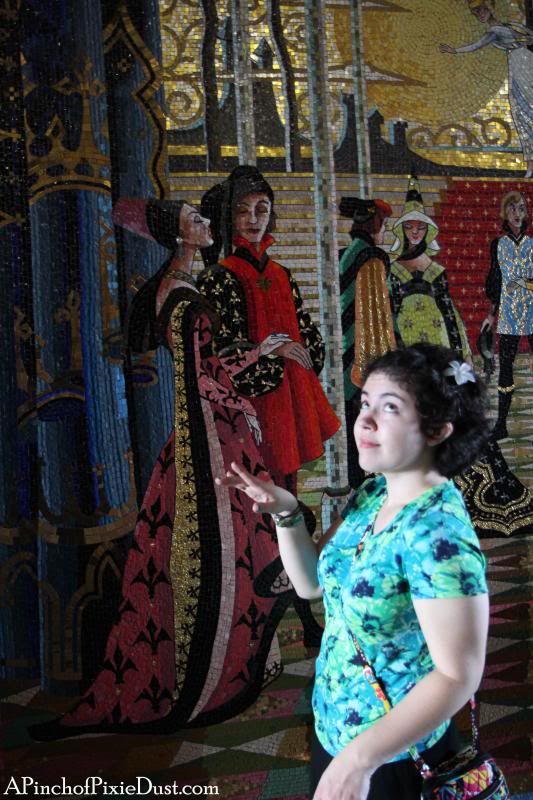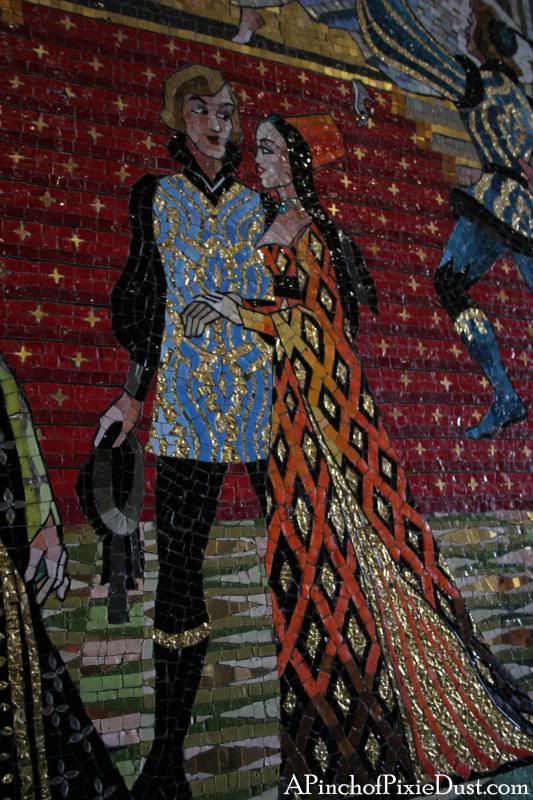 So much Disney snobbery, dahling. The girl in the orange dress looks a little more approachable but just as stylish!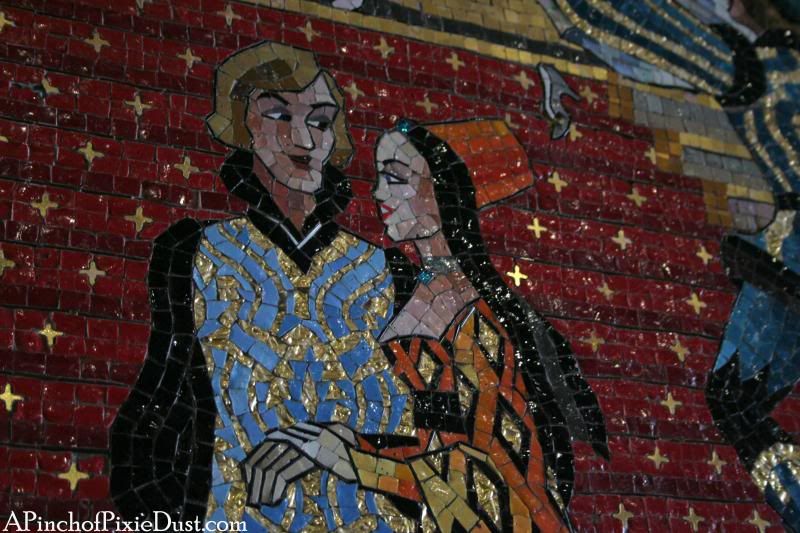 I love how she and her fellow are chatting and don't even notice the glass slippers flying and the prince dashing after Cinderella behind them!
I wonder if the mice helped construct some of those lovely gowns? Do you have a favorite?
Strolling through Cinderella Castle to look at the murals is so much fun. :)