I always look forward to Wednesday's trivia post. I can dip into my folders of Disney photos to search for the prettiest or the wackiest or the most interesting or the most obscure WDW detail I can find. Here's what I got today: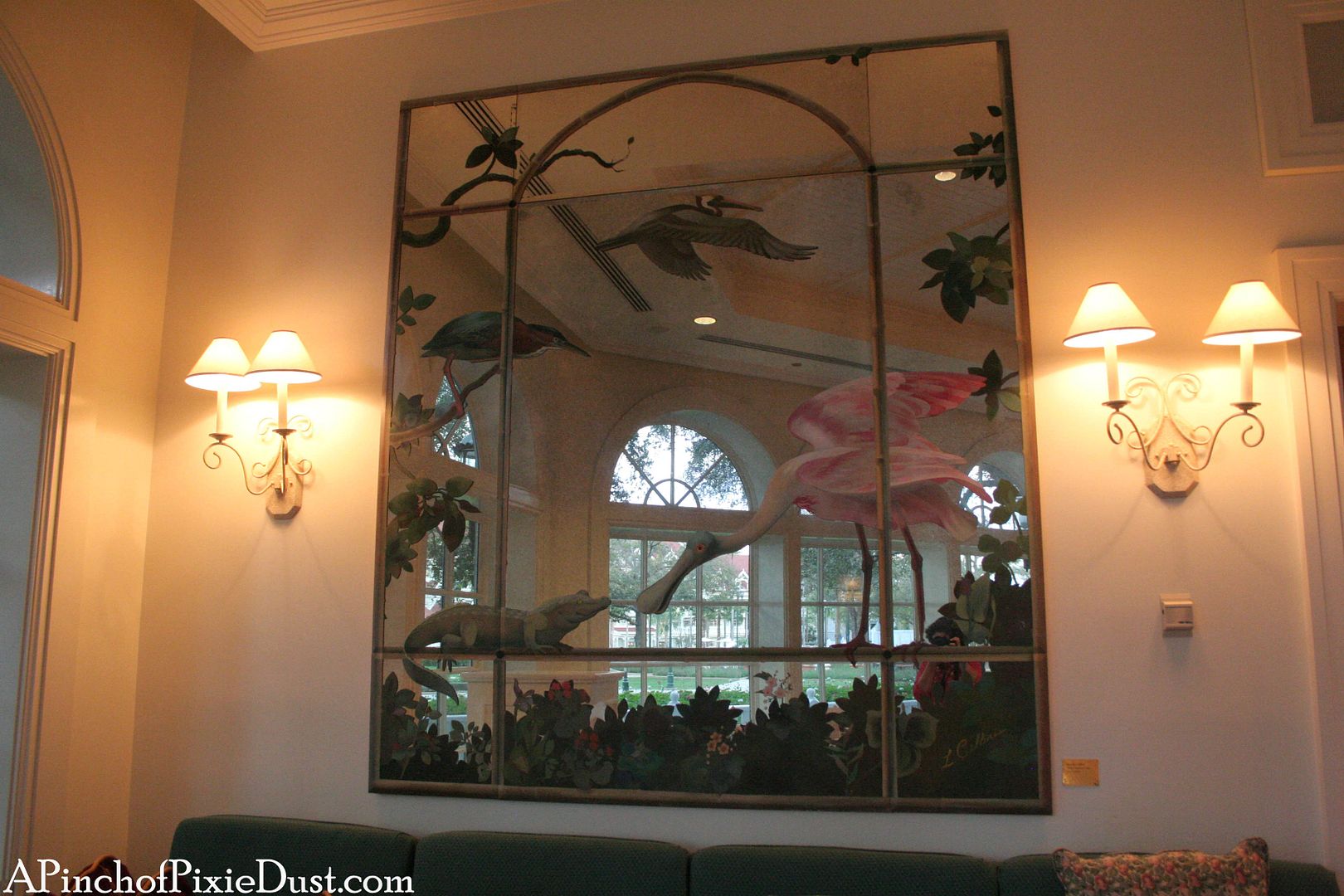 It's a mirror. A rather unusual mirror. Definitely elegant by also odd. A large duck-billed flamingo-type bird seems to be staring down a crocodile. I feel like there could be something philosophically significant to it.
Have you ever spied this funny pair somewhere at Walt Disney World? Post your guess in the comments!
Last week's trivia was guessed on
instagram
- you can find
Game Central Station
at Hollywood Studios in the Animation building...and you can also meet Ralph and Vanellope there. :)