I've been writing about my travels on the Internet ever since I started my first trip report, Confessions of a Disney Snob, on the DISboards back in 2007. Words and photos have always been well-known and well-beloved mediums to me, but videos are something new...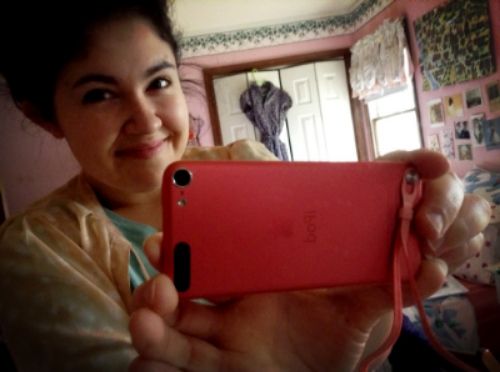 About a year ago, right before I ventured off to England and France to do some European exploring, I purchased "the strawberry" - an ipod touch 5. It has scarcely left my side since. :) I do still use my larger, nicer Canon for photos, and writing will always be my first passion, but I have to admit, I've really been enjoying playing with video filming and editing.
If you've subscribed to my youtube channel (and if you haven't yet, you should!! http://youtube.com/bookishprincess), you may have seen the videos from our Disney trip this past January...
I recently downloaded the iMovie editing app, and it was
very
fun going through my photos and video clips and favorite music to make each day's vlog! When I first heard the world 'vlog' I thought it sounded a little silly, but now I've gotten used to it. ;)
There are videos uploaded from the five days of our WDW travels. You'll find a tour of the Stone Harbor Club Level at the Beach Club Resort...
...fun times at Epcot, including inadvertently riding Spaceship Earth in French...
...a very chilly day at the Magic Kingdom with a Be Our Guest lunch...
I
have lots more photos and details coming from this latest Disney adventure, but while I'm getting the new Disney Snob trip report and blog posts ready, at least the Disney Snob vlogs are up! ;)
And keep an eye out, because next up are the Disney CRUISE videos!