I had just an hour or two left in Lyme Regis, England before heading off to the next stop on my British peregrinations, and I spent it soaking in the bright March afternoon. I had just had a lovely morning
exploring the shops
and wandering the town...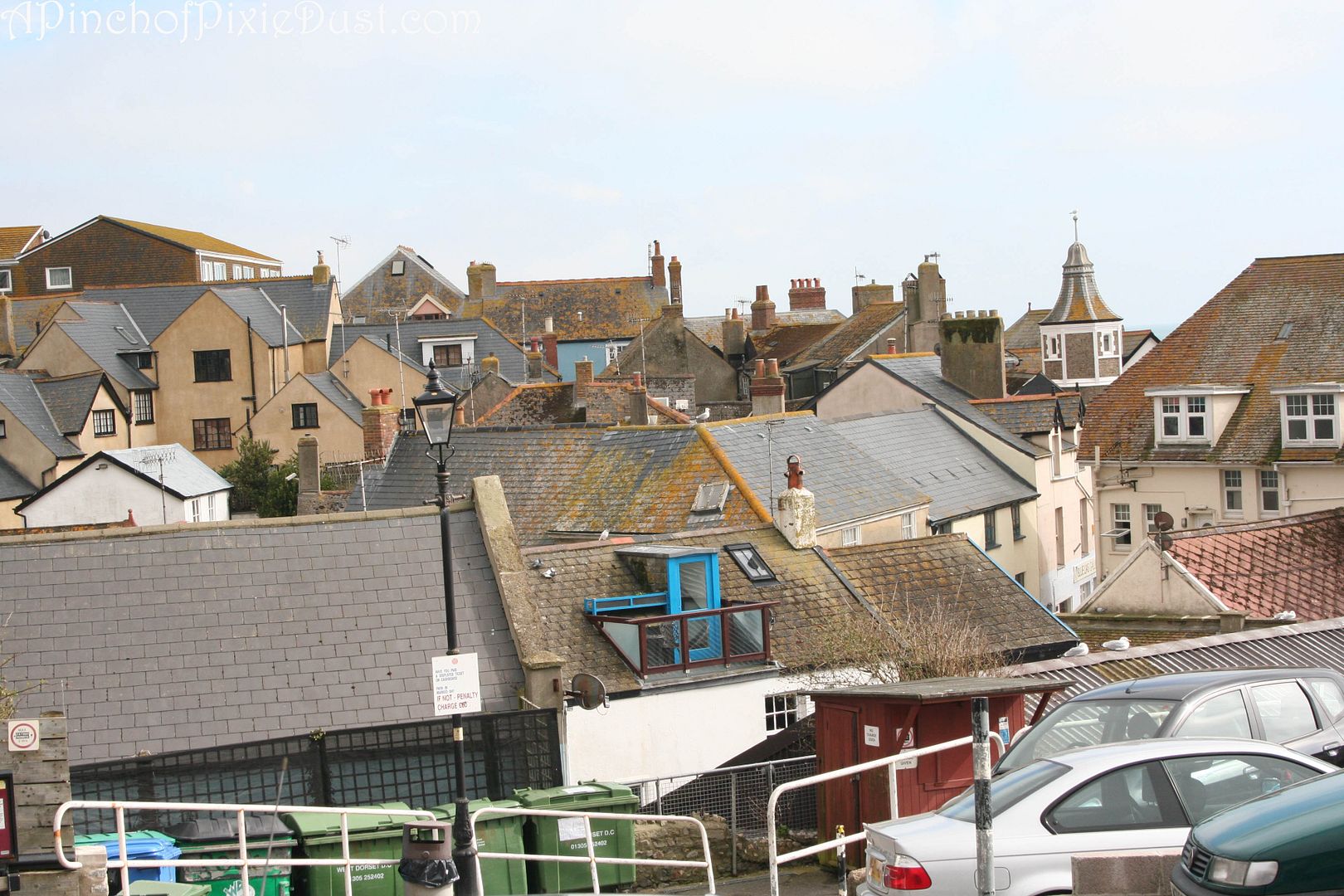 The winding, quiet streets of Lyme Regis were a nice change from the more bustling major metropolises I had been visiting during my travels. There's certainly plenty to see in larger cities, and the popular tourist sights are exciting to visit - but sometimes you find yourself getting to know the quieter spots on your trip better than the busier ones, when you give yourself time to pretend to be a local...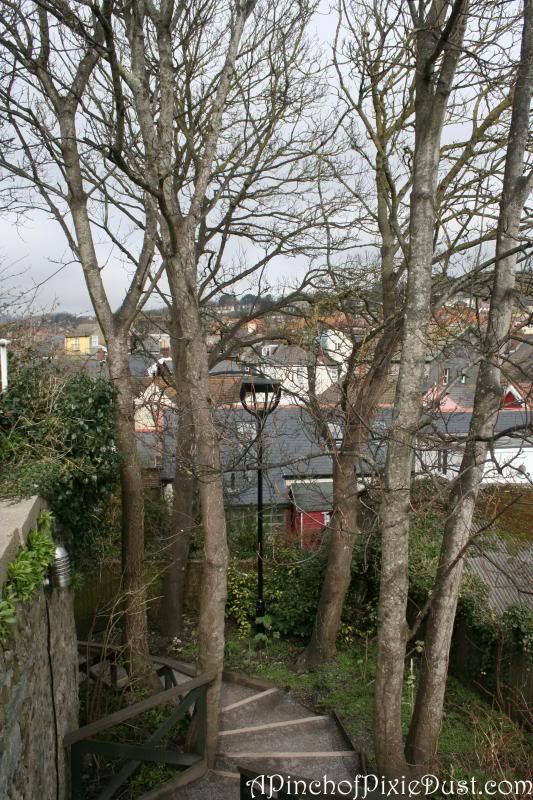 ...time to wander discover spring's first green leaves sprouting over pretty pathways...
...time to admire the charming colors of Lyme's houses (and doors!)...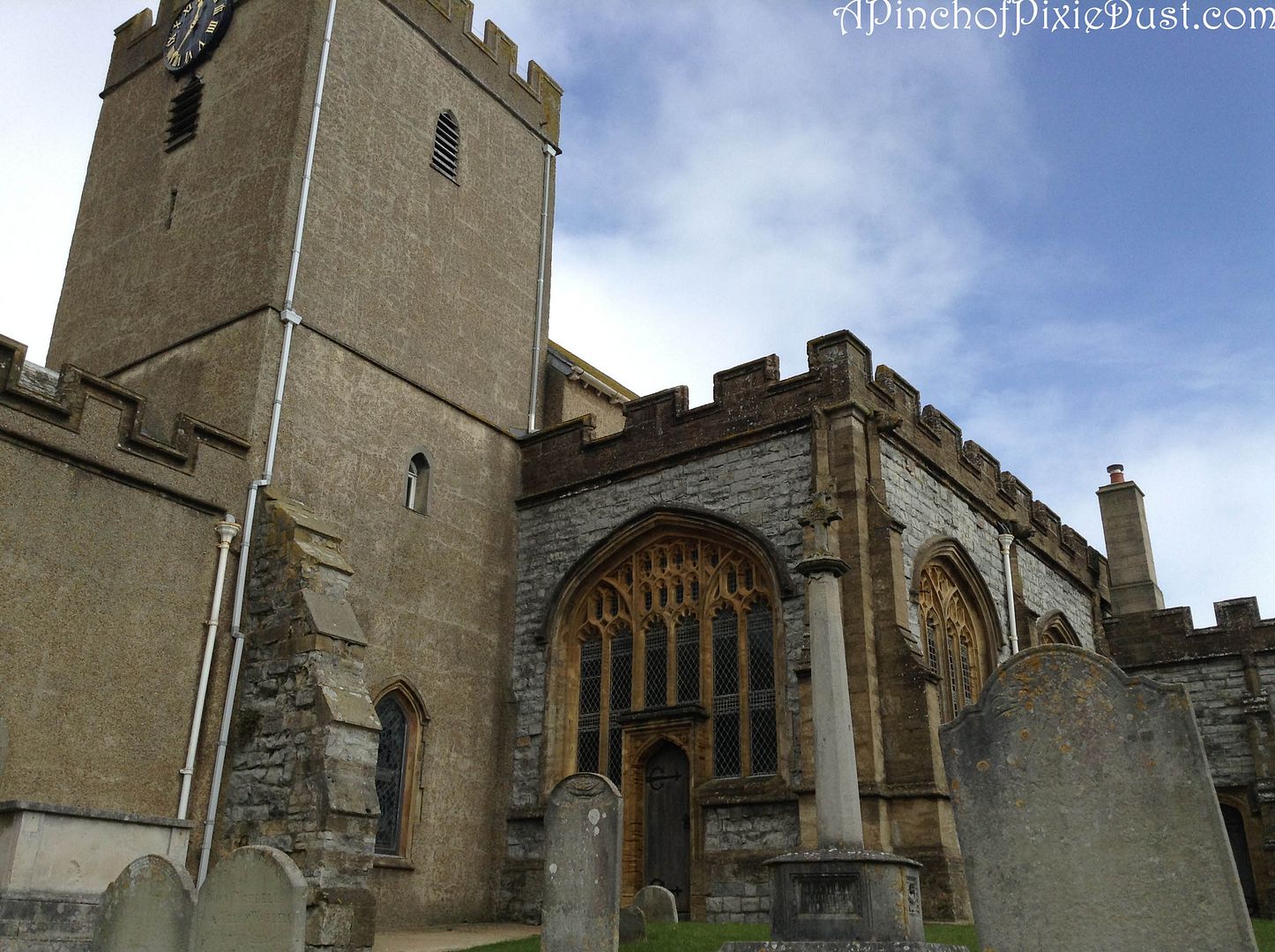 ...time to stop in the lovely old church on the hill...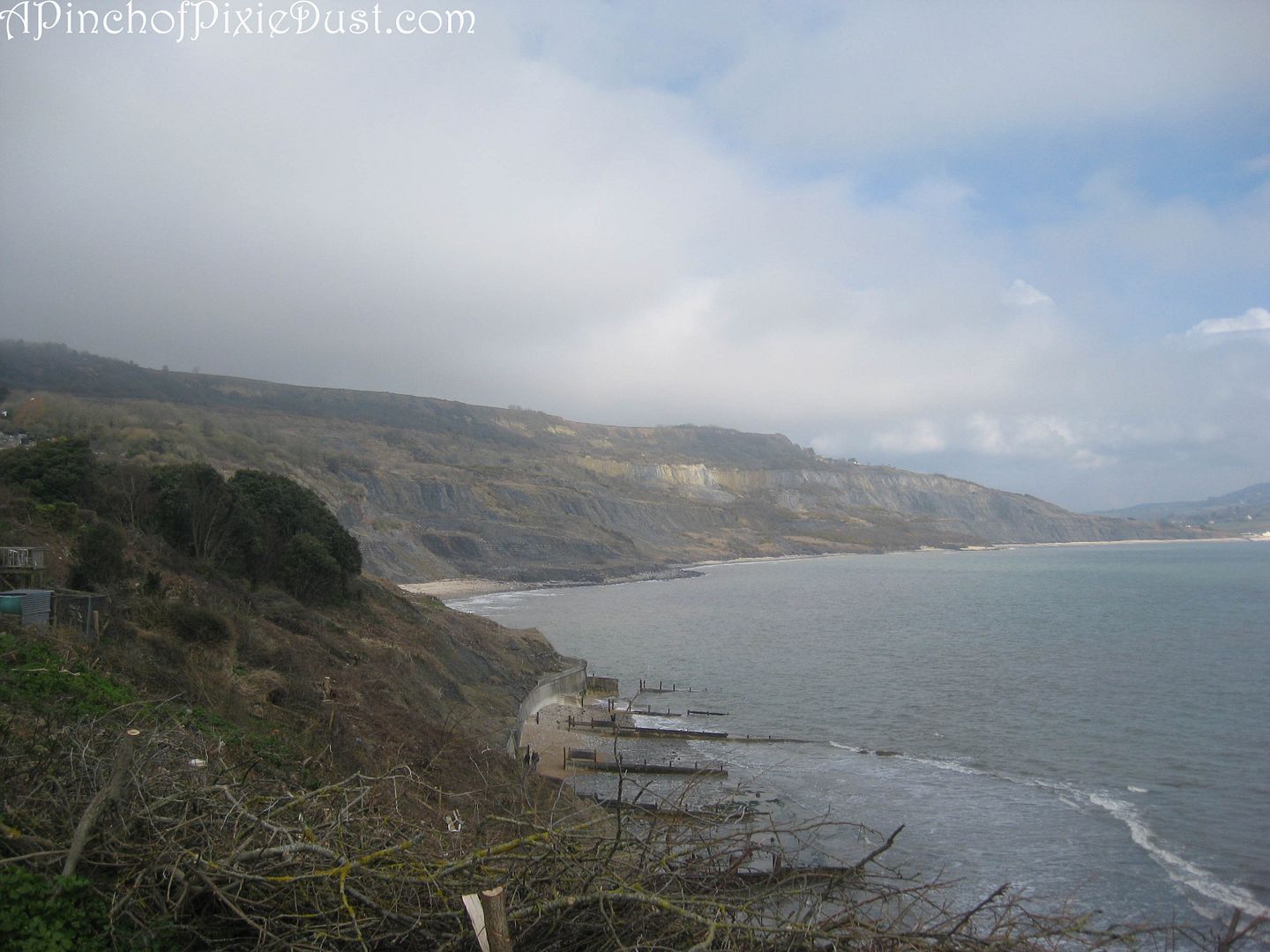 ...and time to look out over those dramatic Jurassic cliffs! I couldn't stay away from the sea for too long; I decided to head down to the beach to see if I could find any fossils.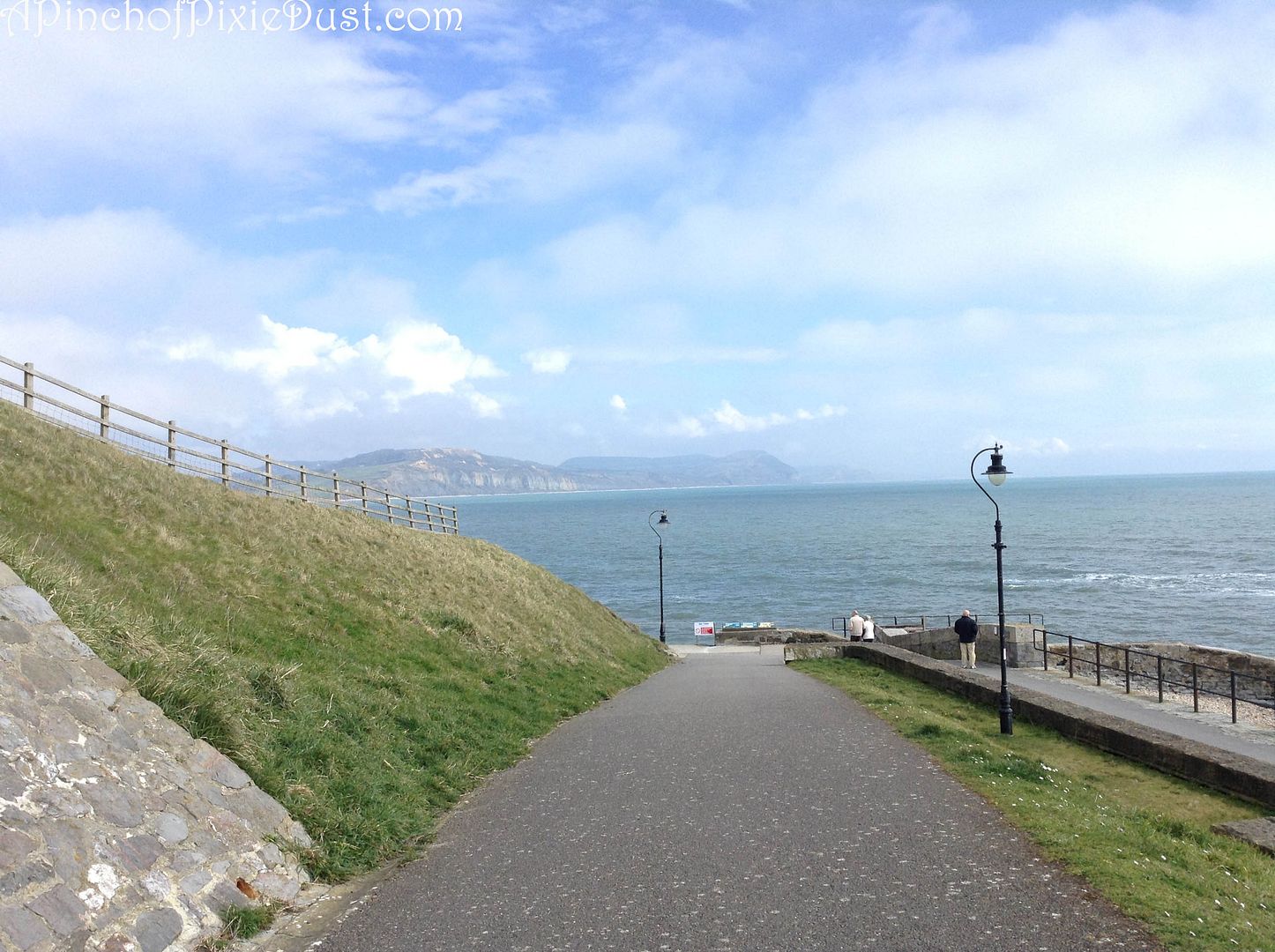 The literary connection to Jane Austen's Persuasion was what brought me to Lyme, but fossil hunting is a main attraction for many visitors.
See anything that looks like ammonite or a stegosaurus rib?
Alas, I didn't find any fossils. I decided to head back over to the beach on the other side of the town to take a last stroll on the Cobb...
The March weather had been unpredictable throughout this trip, but it certainly favored me while I was in Lyme with sunshine and blue skies!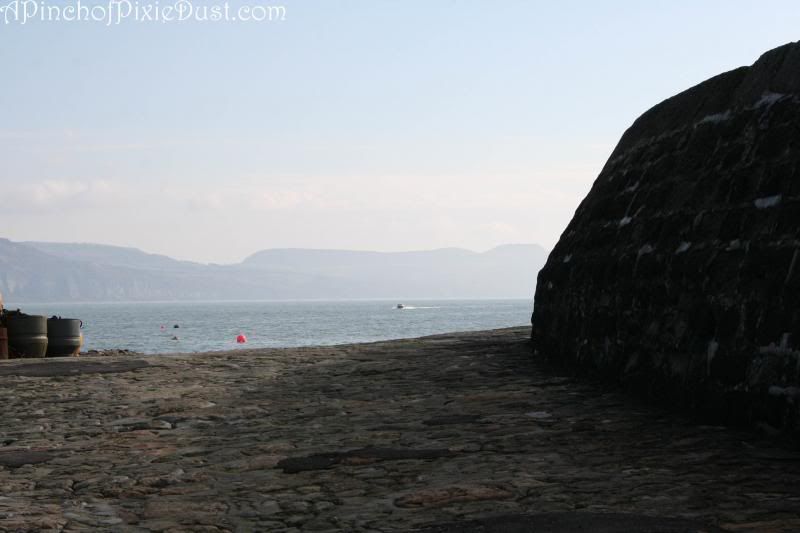 Whenever I reread Persuasion now, the parts about Lyme Regis come alive in a whole new way. :) Many of the movie adaptations of Persuasion were filmed here as well, so now I watch those with new eyes as well!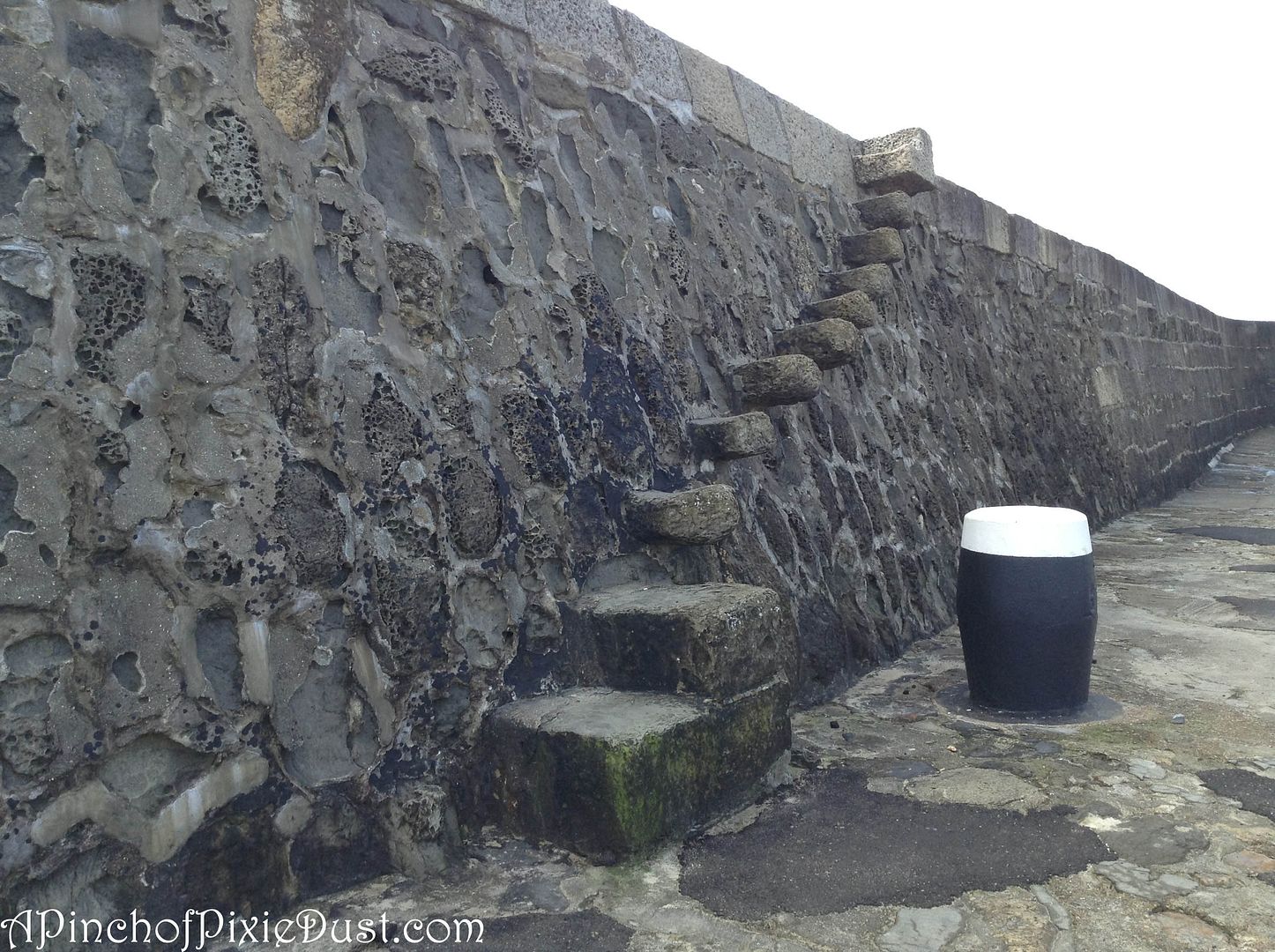 One last photo of those crazy steps that Louisa Musgrove jumped off of.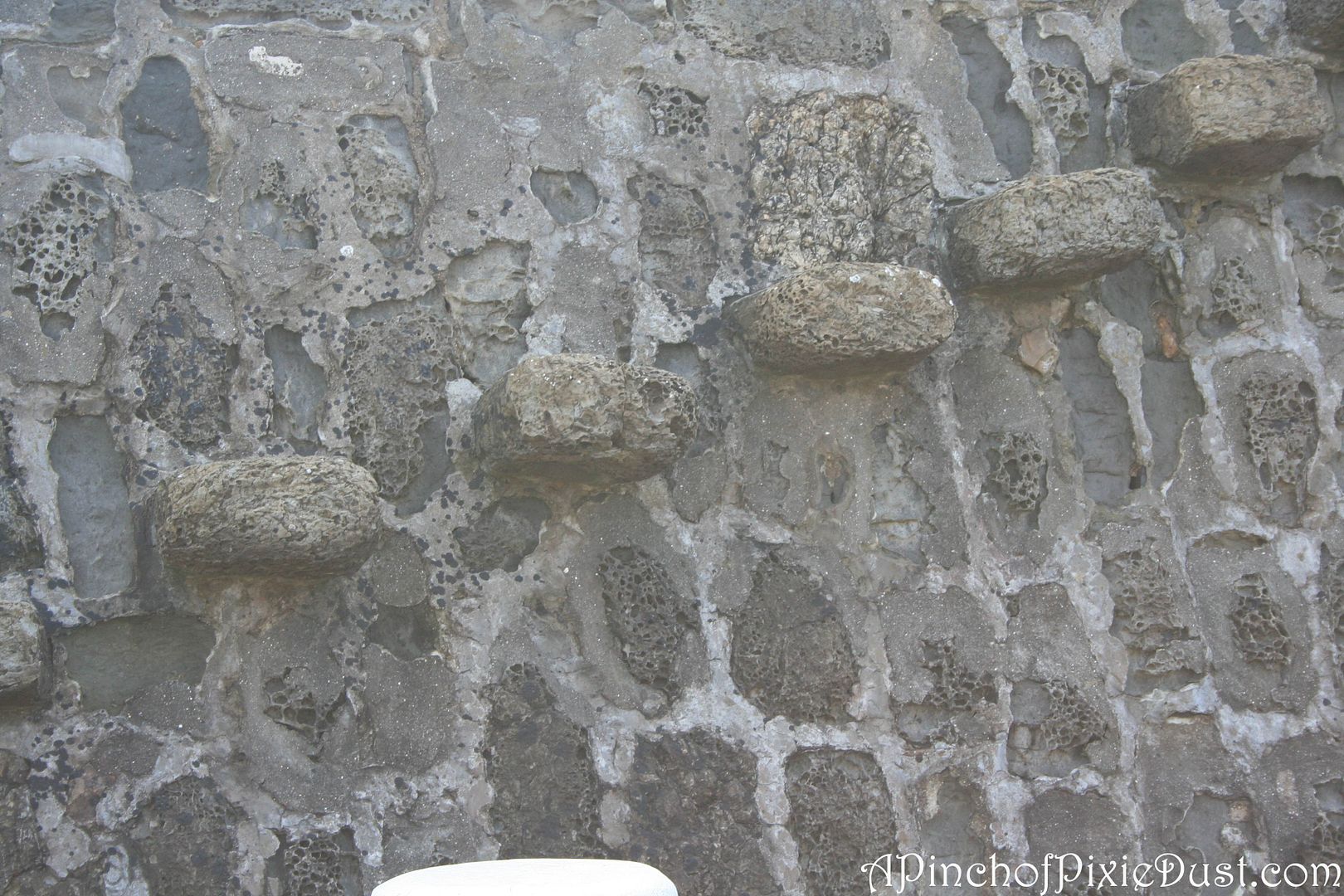 I definitely wouldn't be tempted to jump off those steps, even if it was into Captain Wentworth's arms. I'd be more worried about just walking up them safely!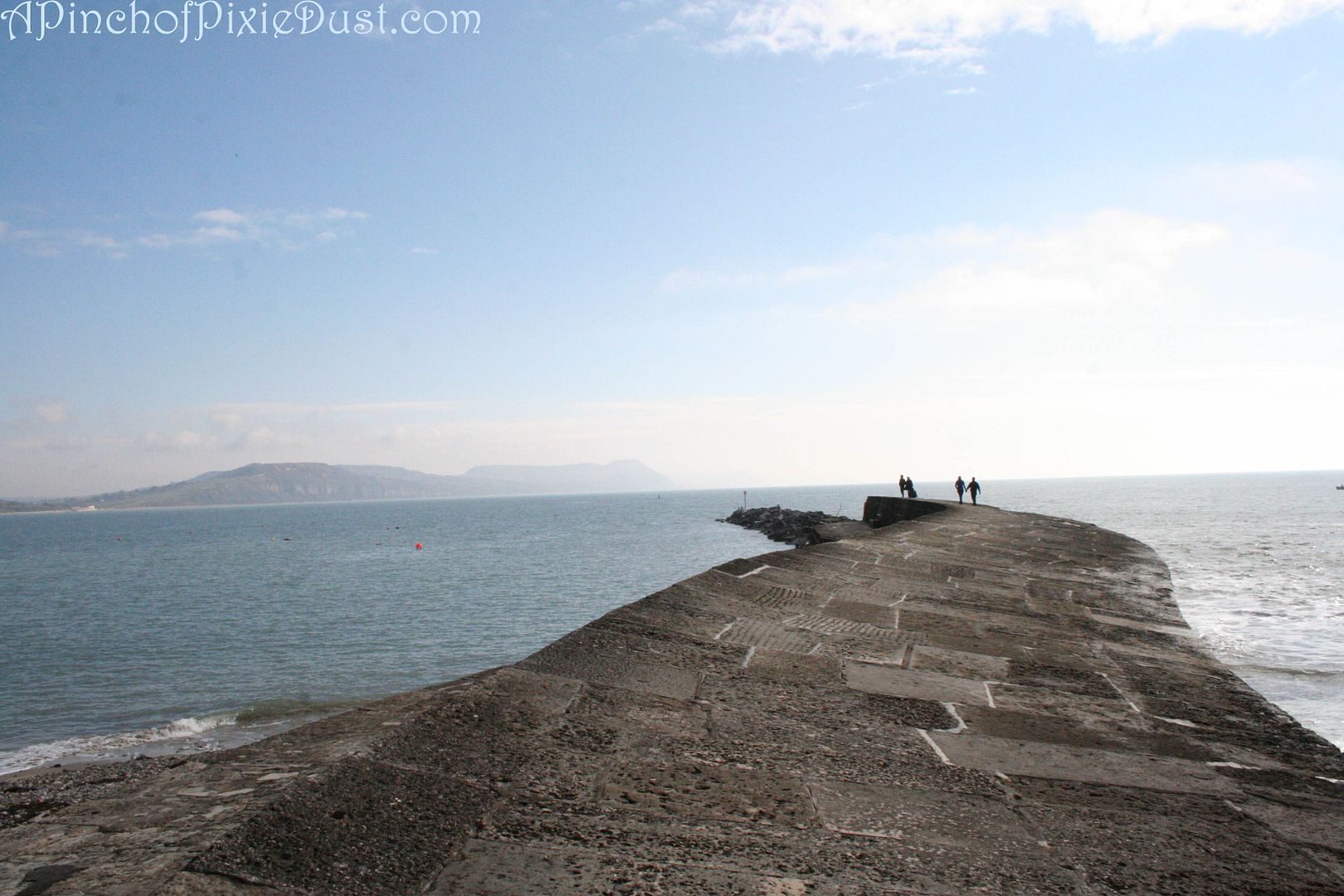 Saying goodbye to the Cobb...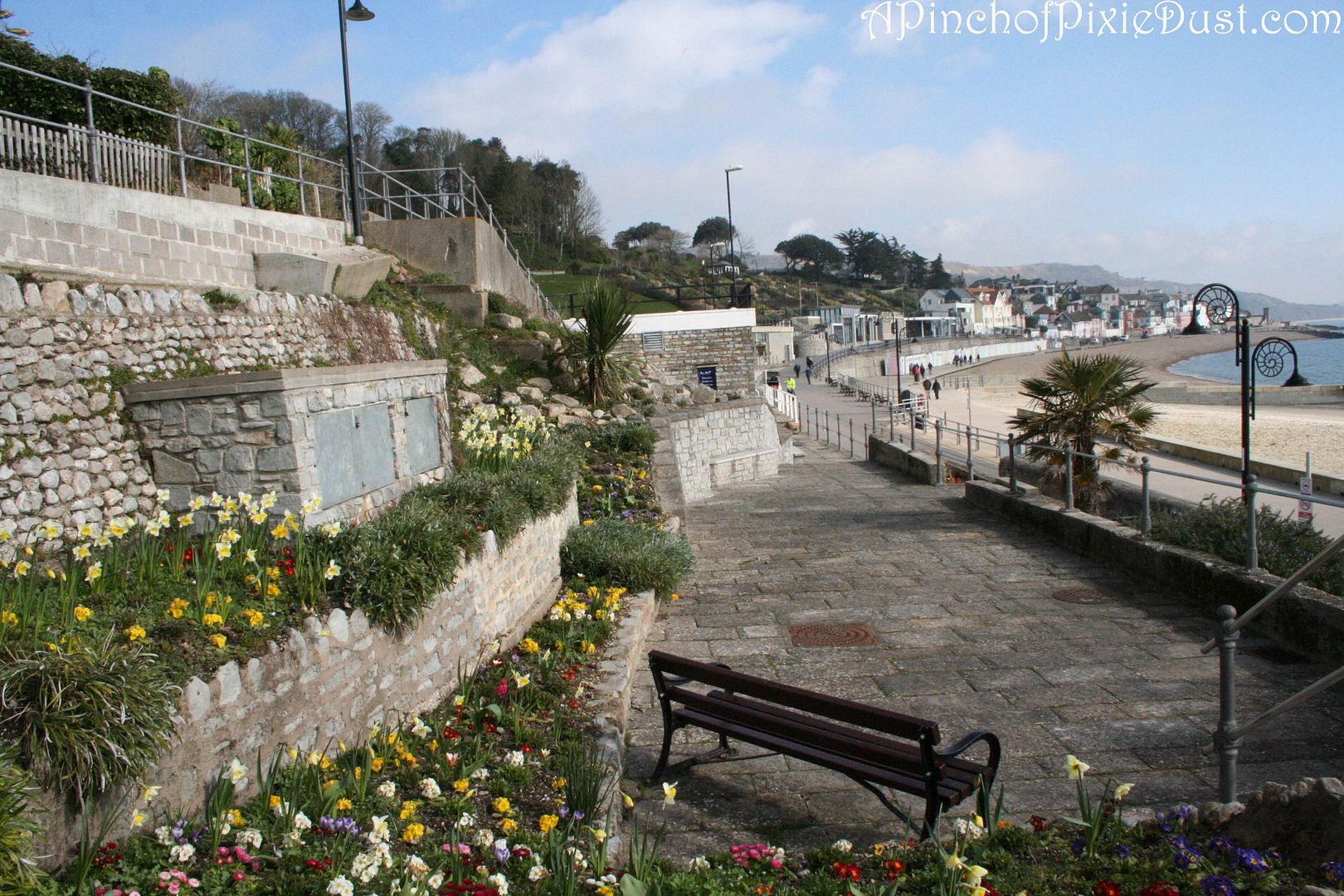 Just as I was turning to walk back and catch my bus, I stopped to take a picture of this pretty garden...and realized it was a JANE AUSTEN visit!
It was the perfect send-off for a Jane-Austen-inspired visit!
Up Next: Weymouth and on to Wales!
Find more Emma in Europe posts here.