When the sky grows dark over the Magic Kingdom, there are two exciting things that happen to Cinderella Castle. One of them is, of course,
WISHES
, which I absolutely adore. The other is rather newer but is quickly becoming a favorite as well...
It's the
Celebrate the Magic
castle lights show! Look - do you see Cinderella on her castle? So cute! I love the princess part. This is a really impressive montage of Disney scenes that is projected on the castle before (and sometimes after) the fireworks most nights. The obvious place to watch would be from in front of the castle, but did you know there's also great viewing from the side?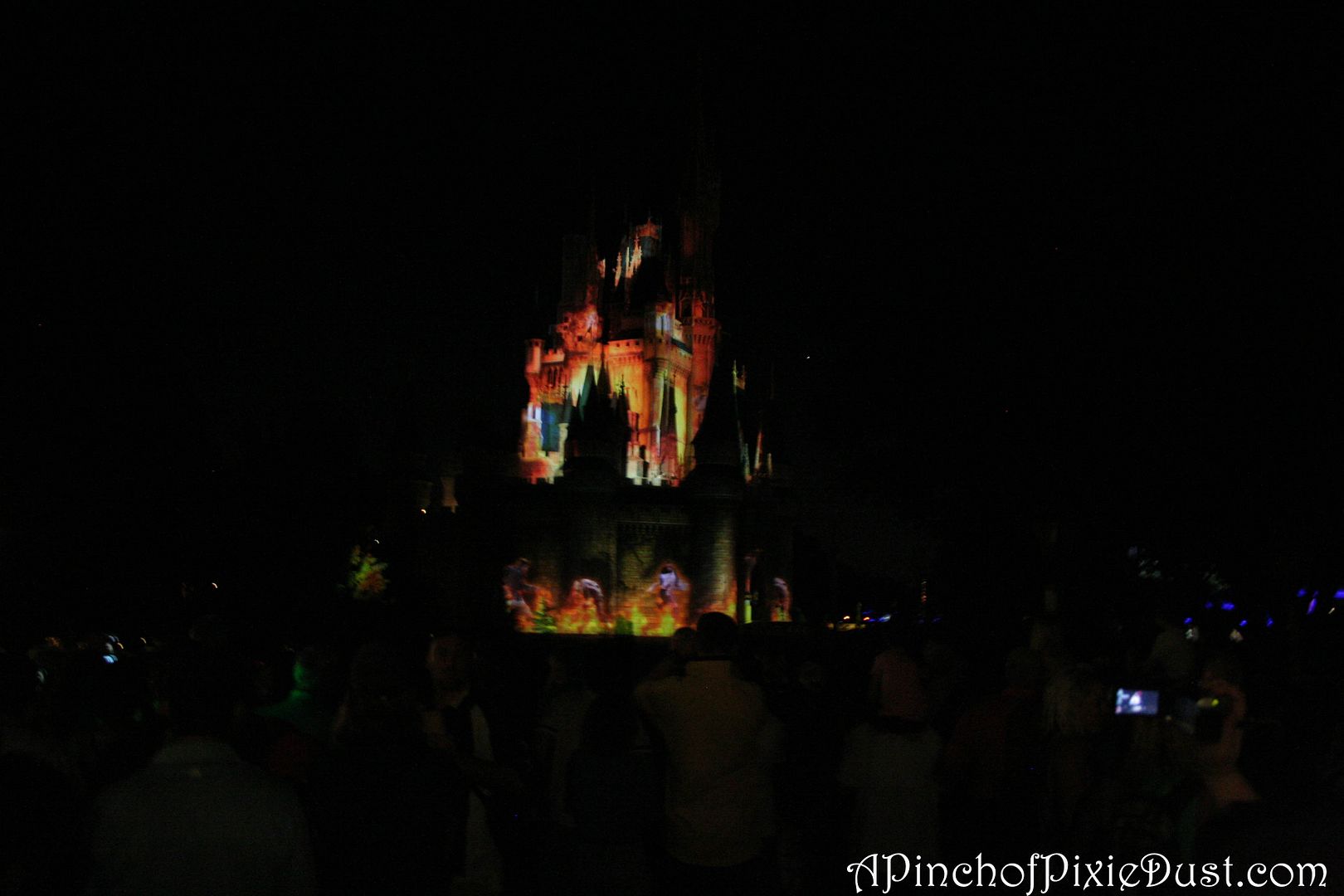 One night my brother and I snagged some spots just off the bridge to Liberty Square, right outside the Christmas Shop. I never realized that the show is also projected onto the side of the castle, so we had a *really* cool view! It seems like there's a wider space for the graphics to be projected onto on the side - and of course you can kinda glimpse the graphics on the front as well.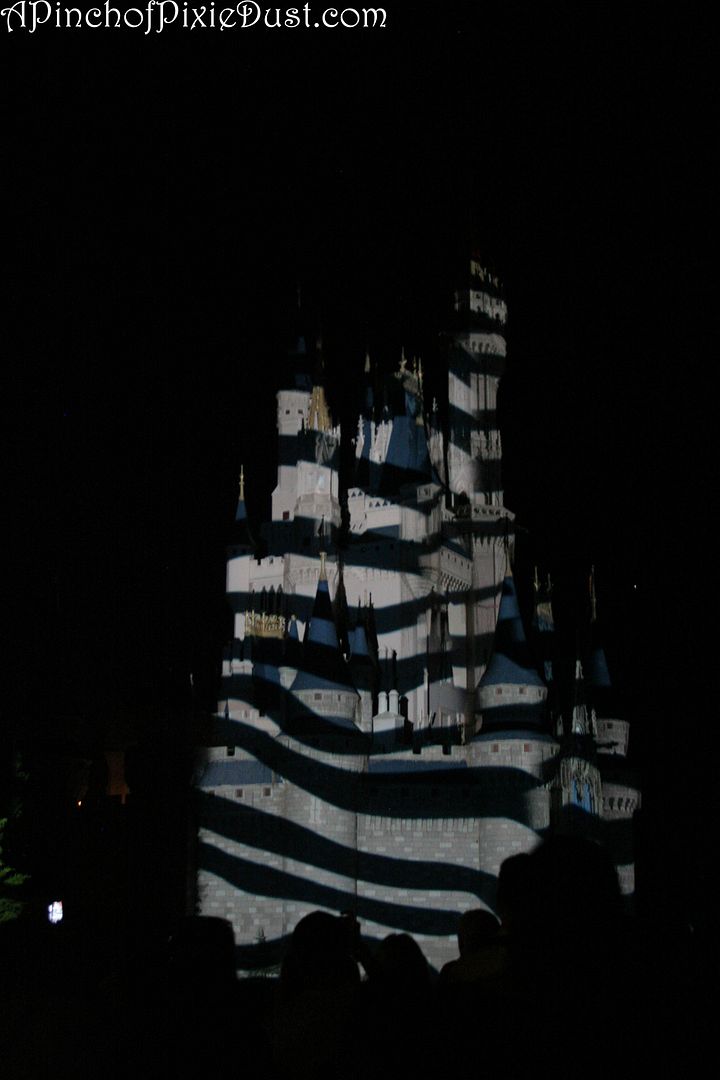 Even with the heads and the movement all around us, it was SO much fun to watch - great music, incredible graphics and scenes that utterly transform the castle, and plenty of Disney pixie dust! Sometime I would love to stake out a spot for this right along the bridge on the Sleepy Hollow side, next to the water, so there would be no heads - maybe you can even see the show reflected in the water!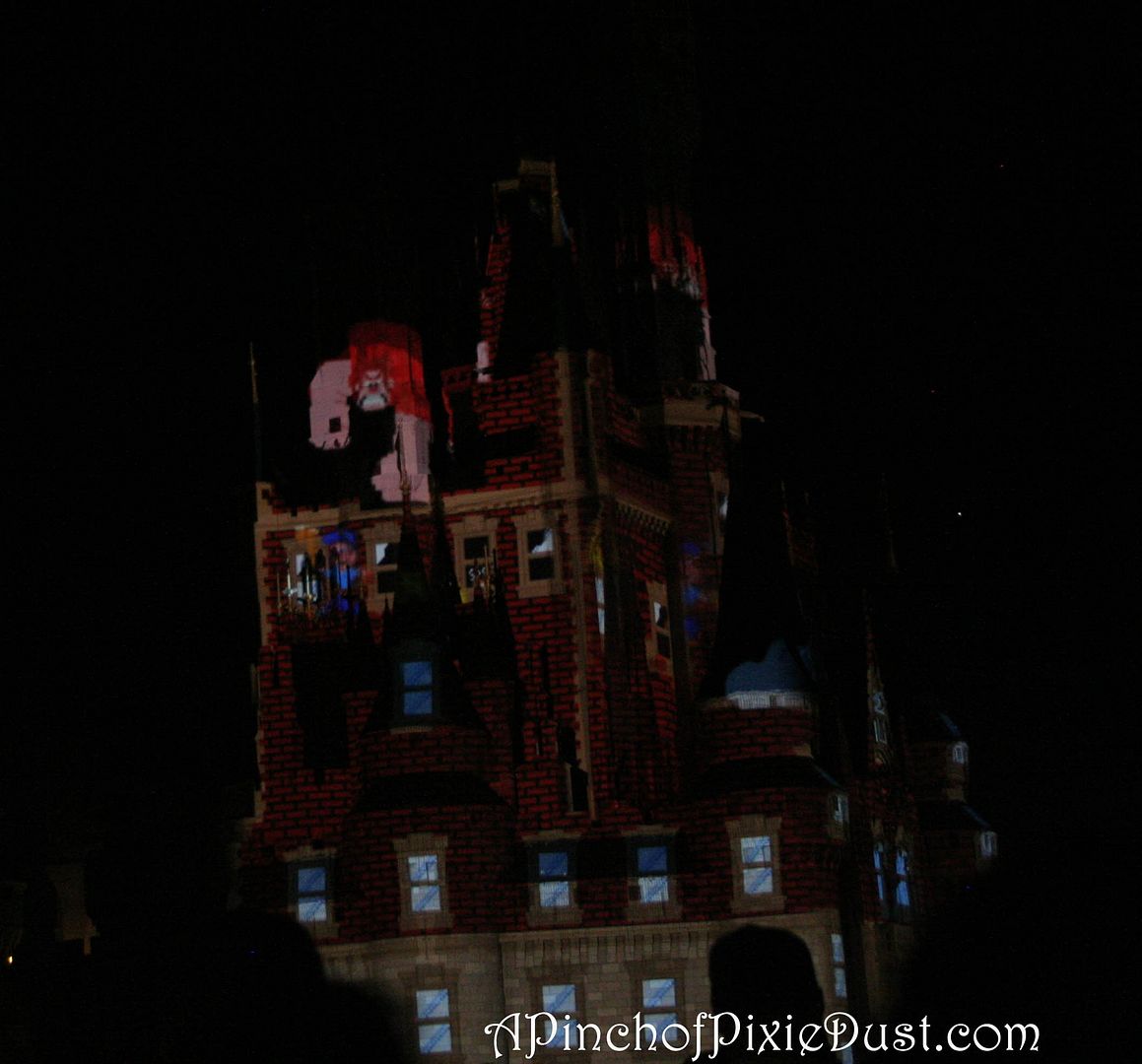 Wreck-It-Ralph is always a crowd favorite and really cool to watch!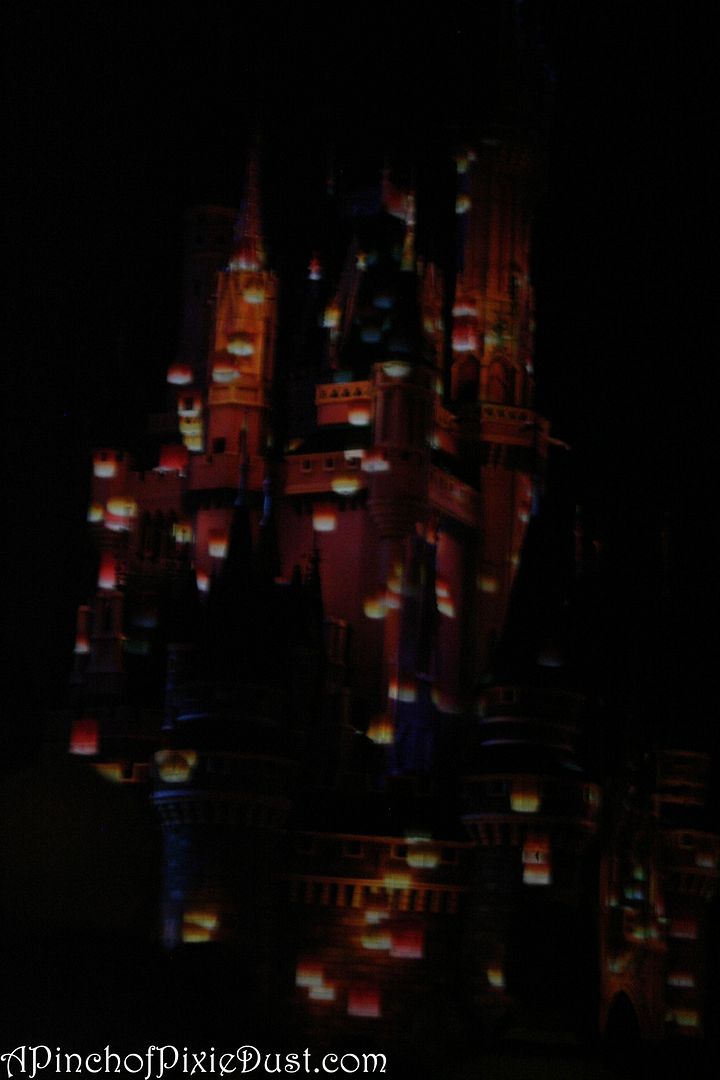 Another "OOOOHHHHH" moment is when the lanterns from
Tangled
float up across the castle. Simply gorgeous!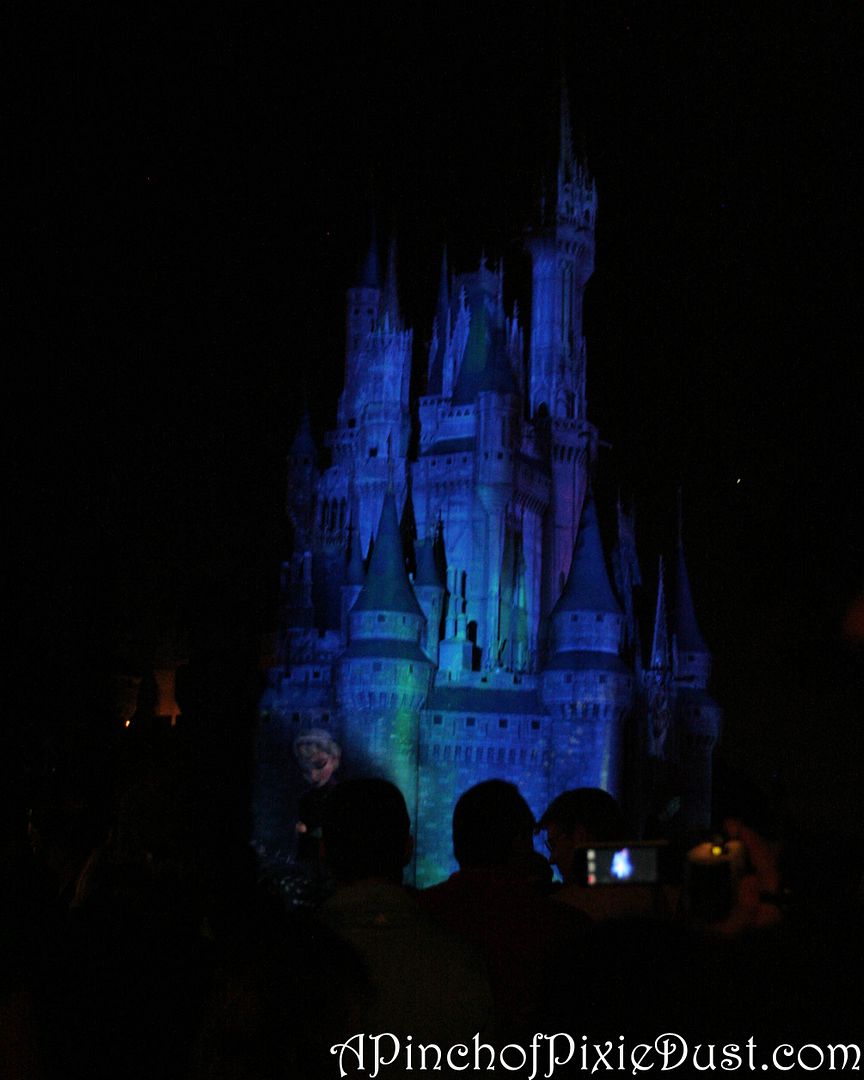 And Disney cleverly has included a new scene for Frozen - Elsa freezes the castle and sings "Let It Go." Very VERY cool - especially at the end when the winter wind whips all the frost away and leaves the castle in darkness. Chills.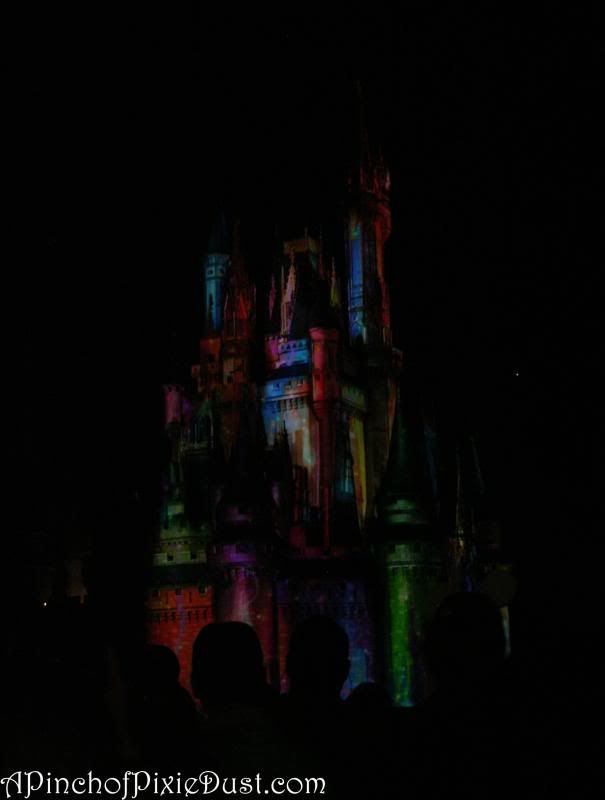 So many crazy colors and characters - there really is a scene in this show for everyone's tastes - from the Cheshire Cat to Mickey to princesses, Pixar, and pirates!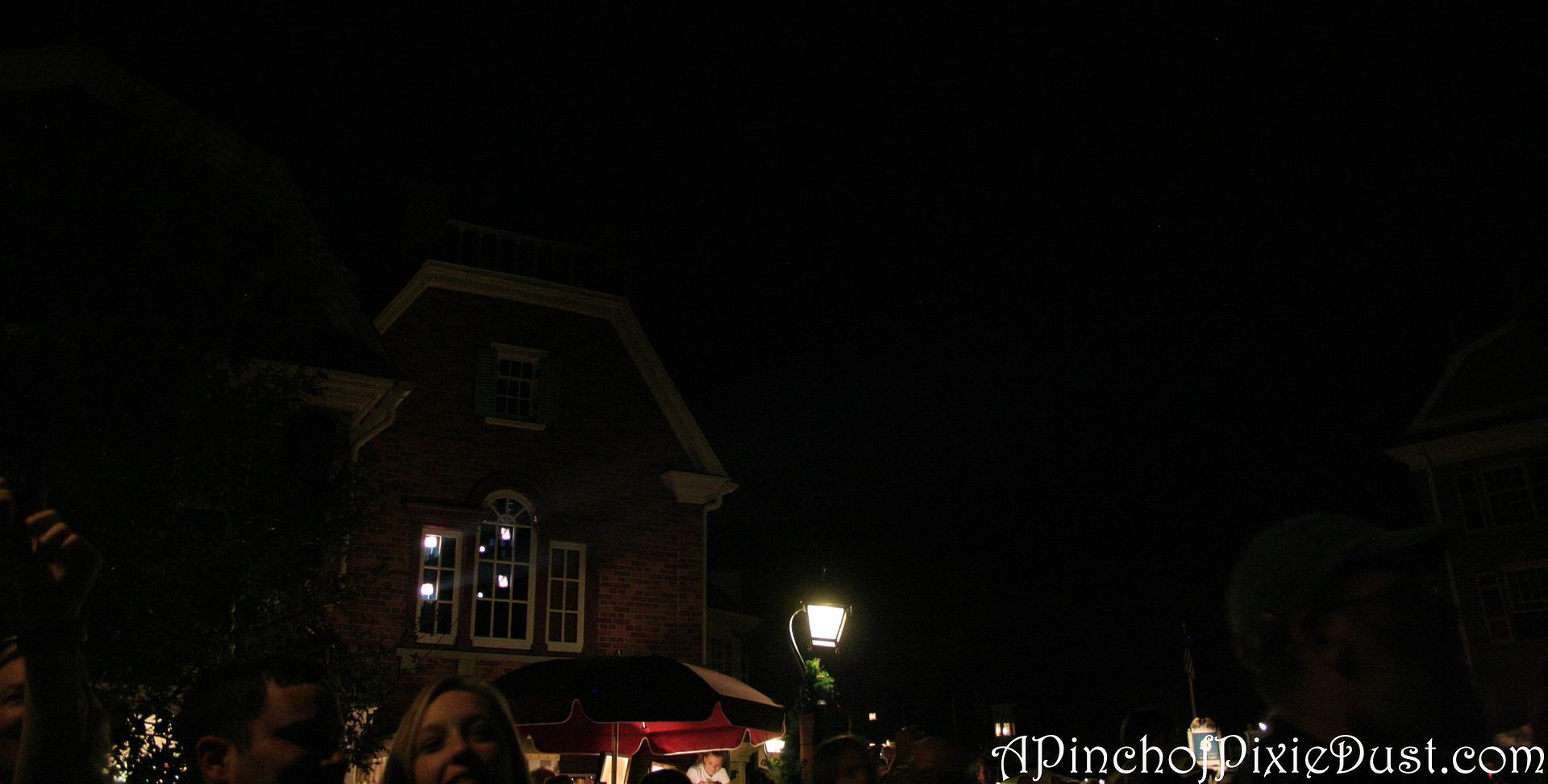 While we were watching I was interested to see where the lights were being projected from - see them shining in the windows of one of the Liberty Square houses??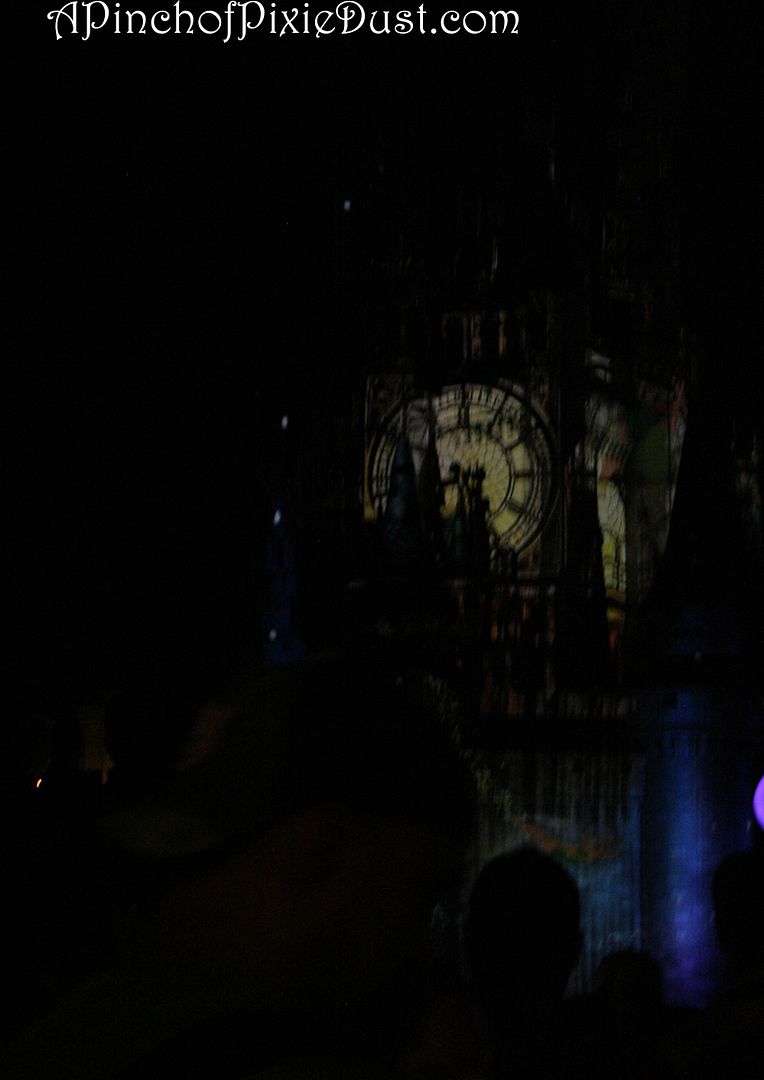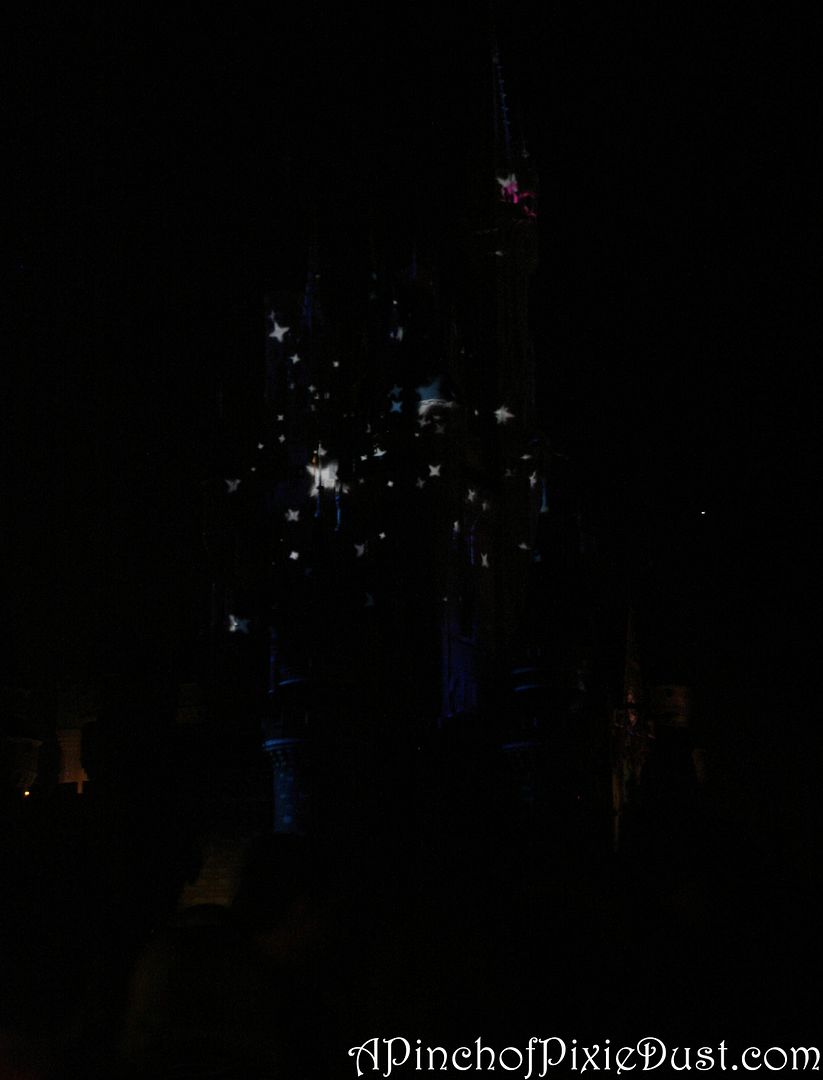 Two last pretty pictures. I LOVE it when the castle is turned into Big Ben with Peter and crew heading off to Neverland. And - of course - all the pixie dust in this show is pretty perfect too!
Above you can watch a few quick clips of the show viewed from the Hub...
And a few quick clips viewed from the Liberty Square side!
Have you watched Celebrate the Magic? Where's your favorite viewing spot?