I'm a fan of Mickey Ears. Where else - other than Walt Disney World - can you wear ridiculous hats and crowns and ears in public and get away with it? It's just fun.
The very first day of a Disney trip and with its very first visit to the Magic Kingdom is always exciting. On a recent trip as we walked in through the turnstiles I decided that a new pair of mouse ears was
absolutely
essential.
My steps led me straight across Town Square to
Le Chapeau
- Main Street's hat shop.
They have SO MANY different kinds of mouse ears, headbands, and hats these days - especially
MINNIE Mouse ears
!
Look at the polka dots...and the flower...and the feather...and the bow...and this is just the BACK of the Mouse Ears headband...
Here's the front - complete with Minnie hat and silhouette!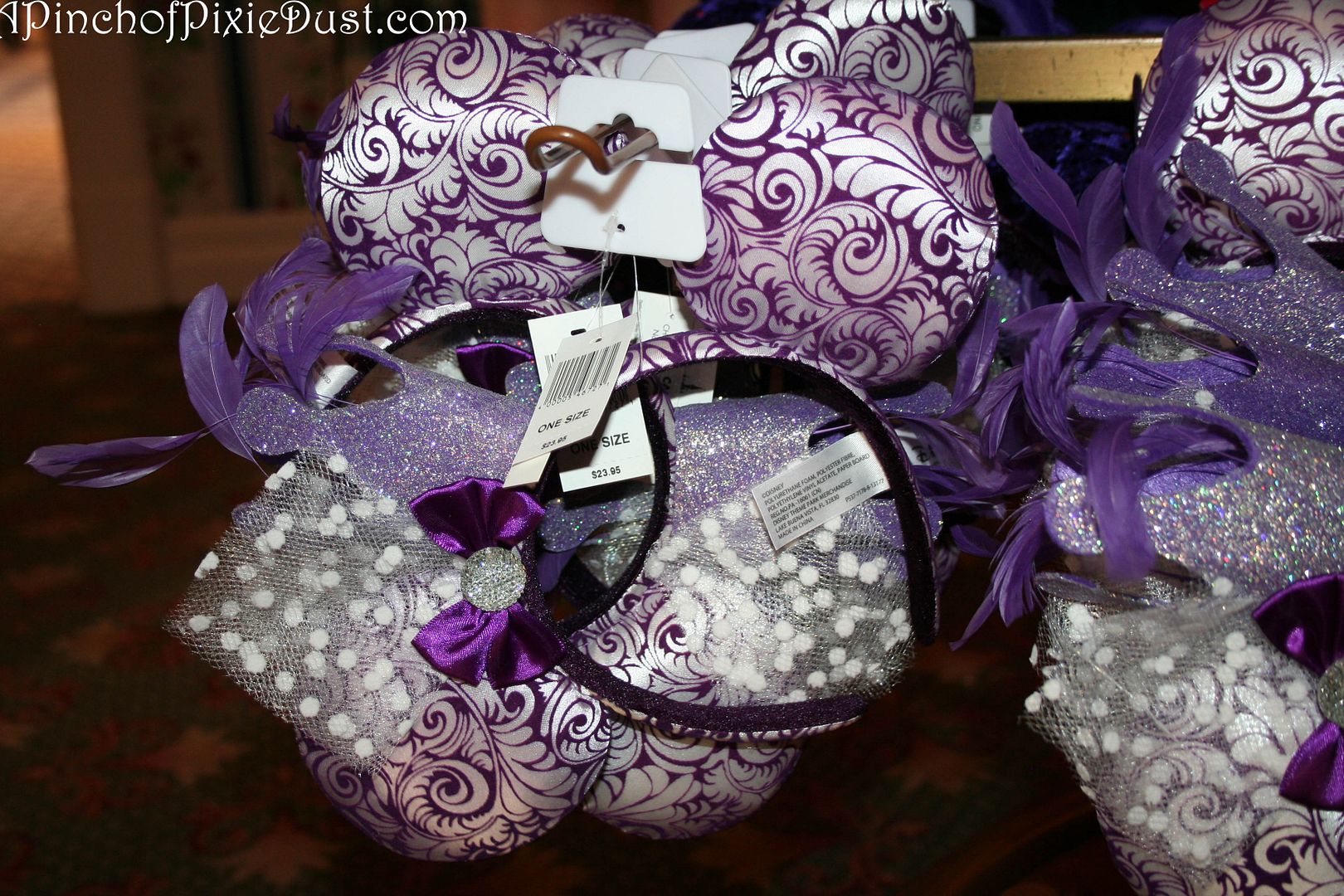 They have some very regal purple princess Mouse Ears as well...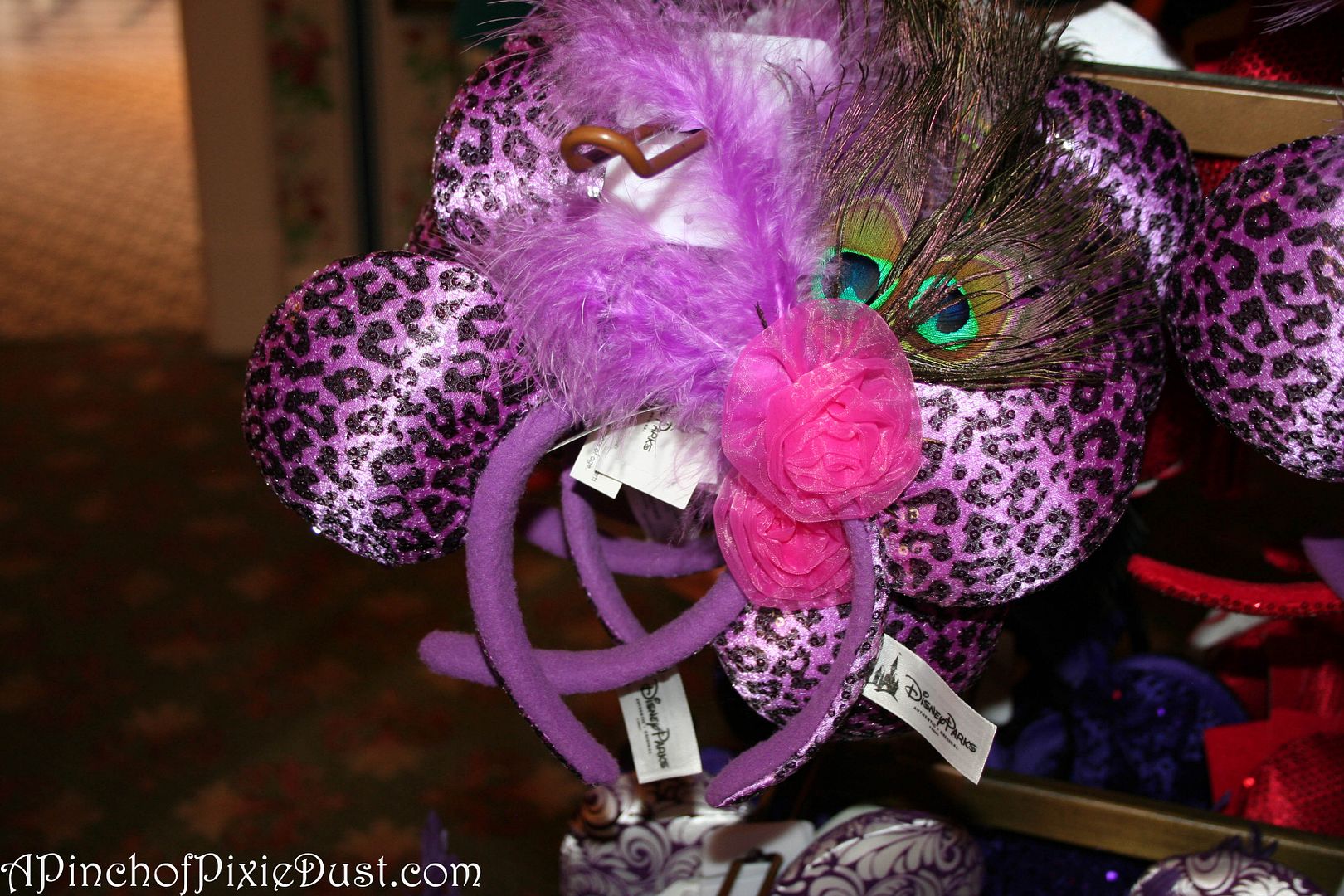 Or there's the purple peacock option...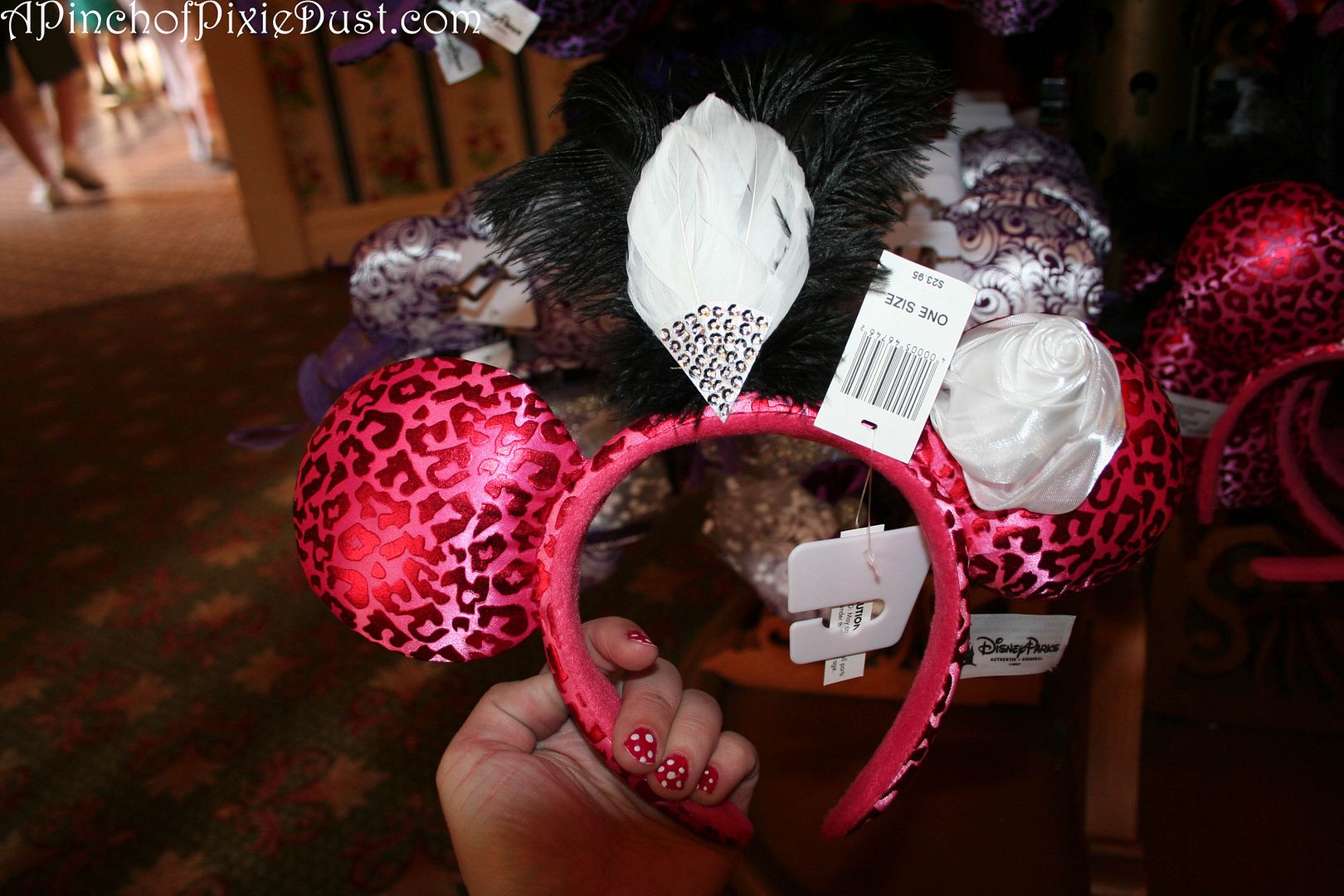 This one is very old hollywood glam!
There are a bunch of different VILLAIN Mouse Ear headbands you'll find...
The poison apples are kinda spooky - and apparently glow in the dark!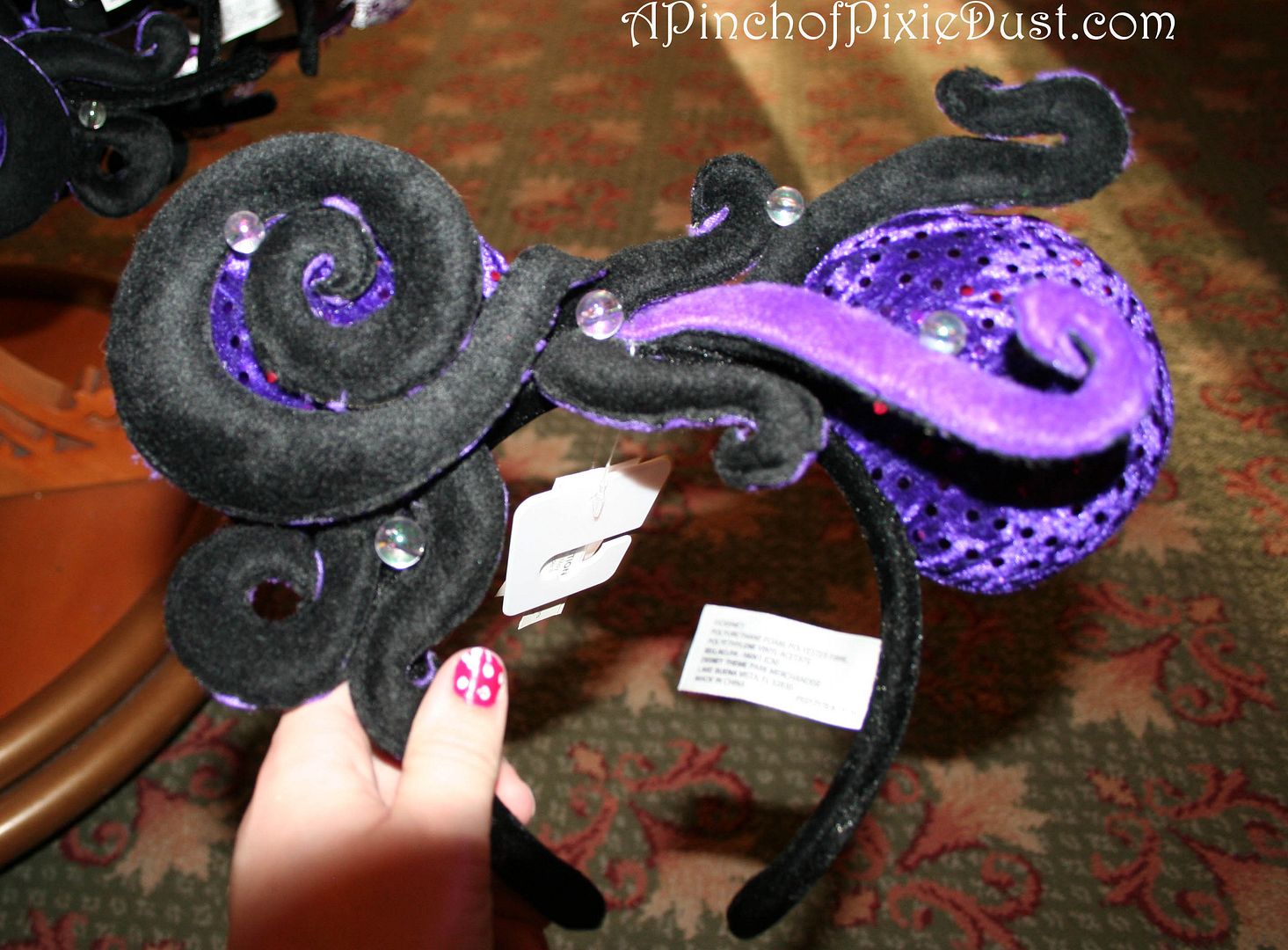 The Ursula one is pretty crazy with those octopus tentacles!
I love how the back of each headband is just a little different from the front - Disney does details really well!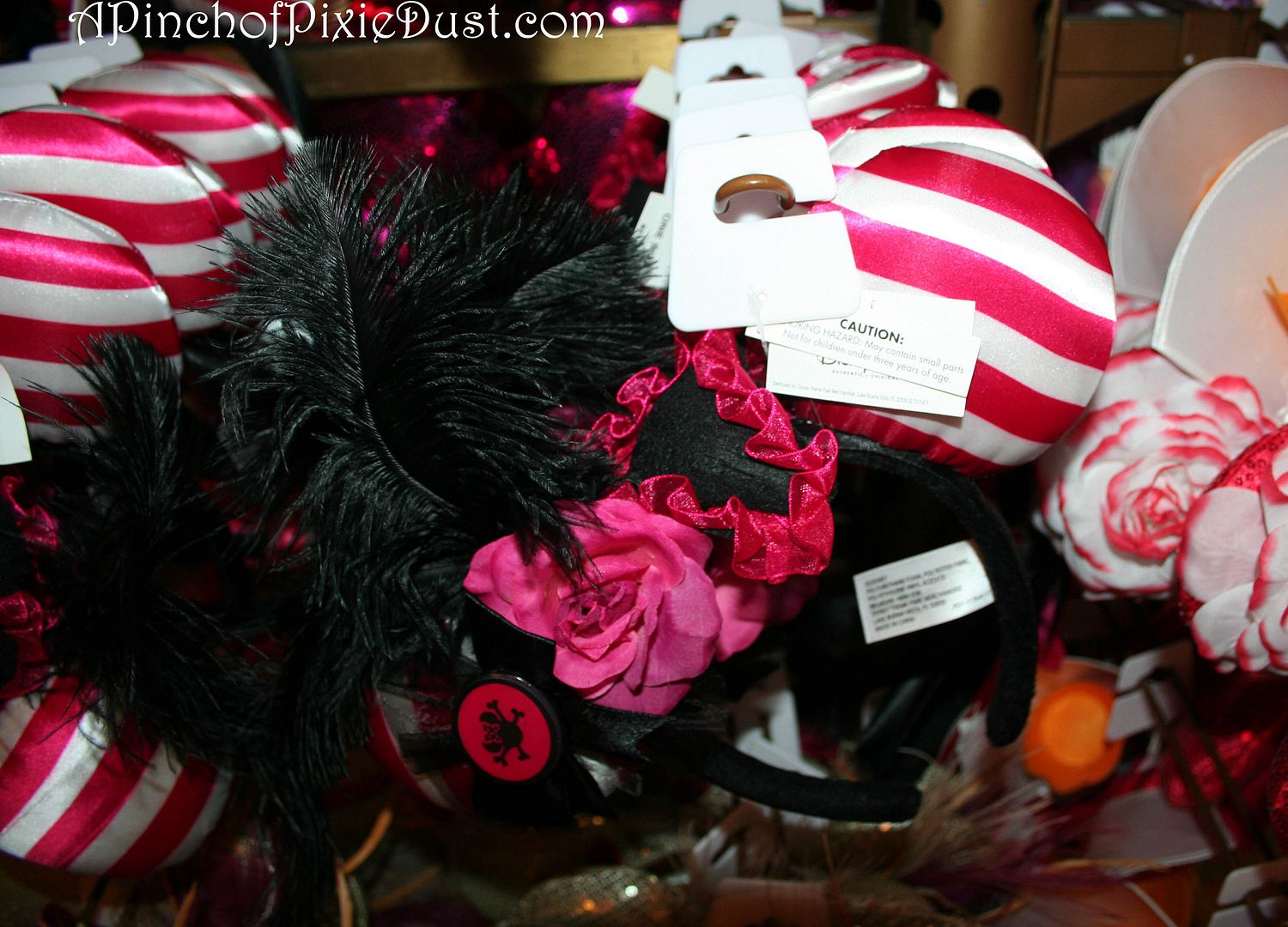 Love the Pirate Minnie Ears!
The classic sparkly ears and the classic black and red!
Which one to choose?? And we haven't even looked at the regular mouse ear hats...
There are so many of those to choose from too!
Practically every character you can think of has a mouse ear hat just for them...
The Evil Queen from Snow White...
Cinderella's Mouse Ears are very frilly and blue and pixie dusted...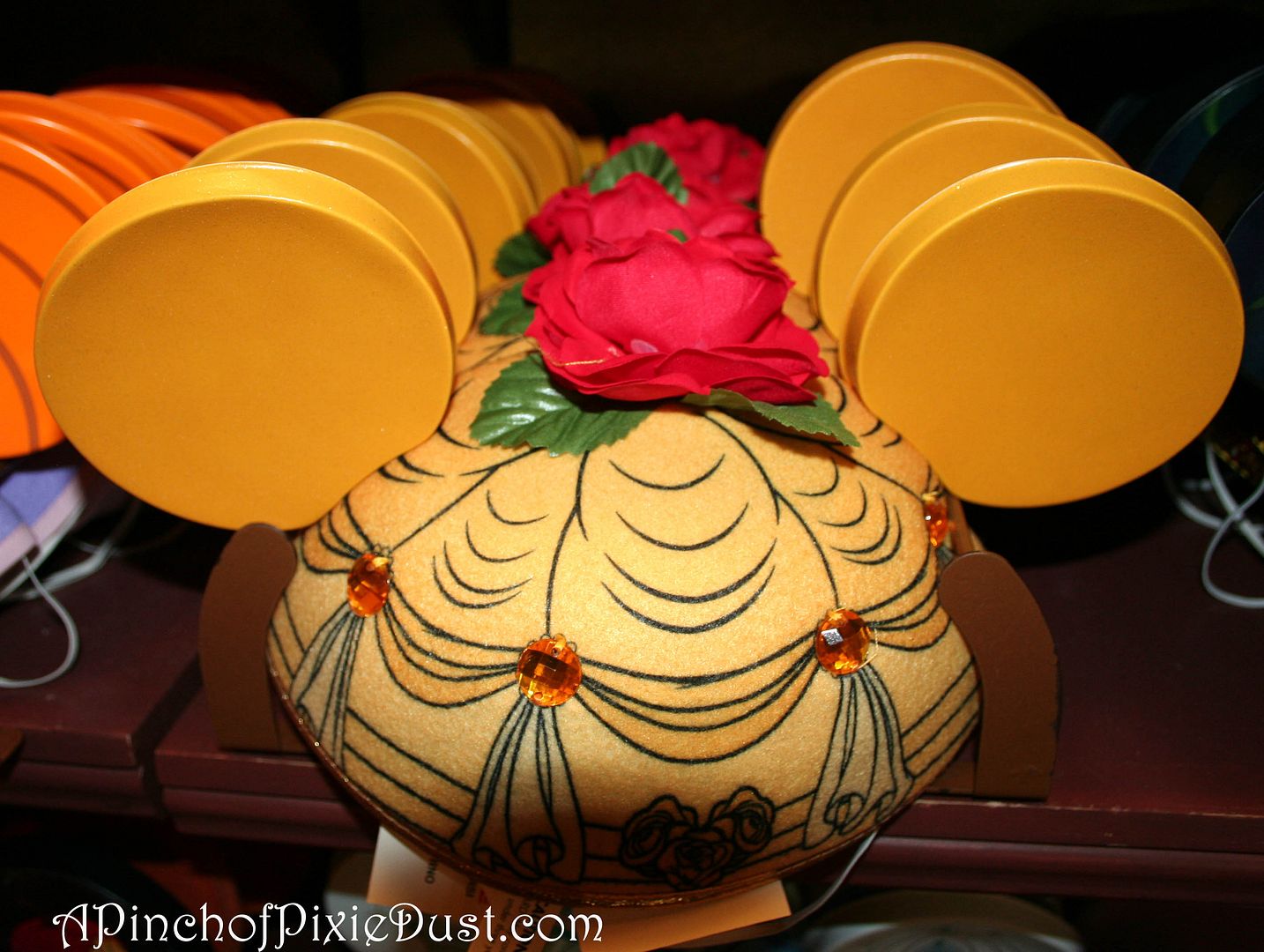 Belle's Mouse Ears look just like her dress - with a rose perched on top!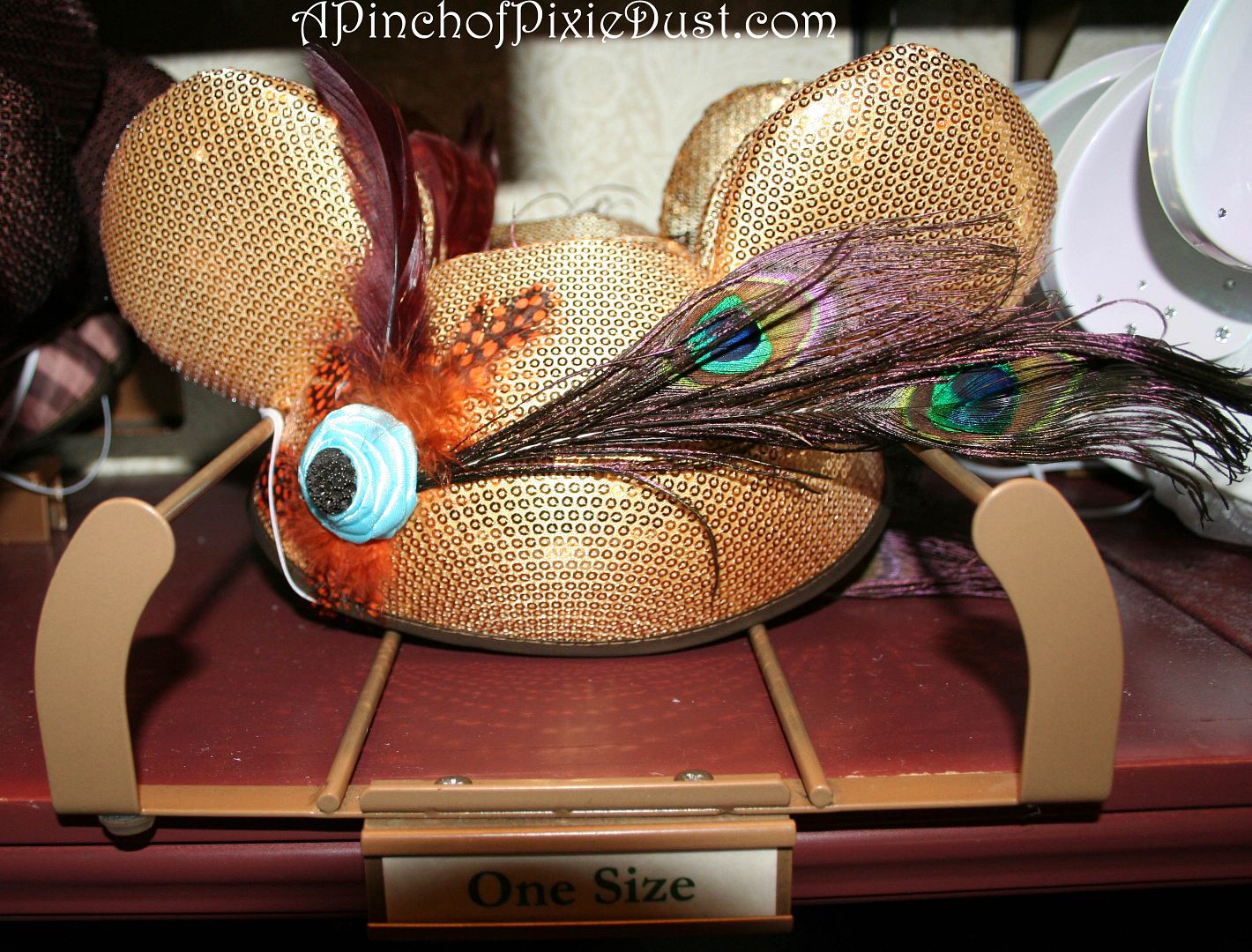 I love the sparkly, sort-of retro style ears...
This one has a key and all sorts of buttons attached!
I had a really fun browsing, but I knew which pair of mouse ears I wanted...I had had my eye on them for awhile...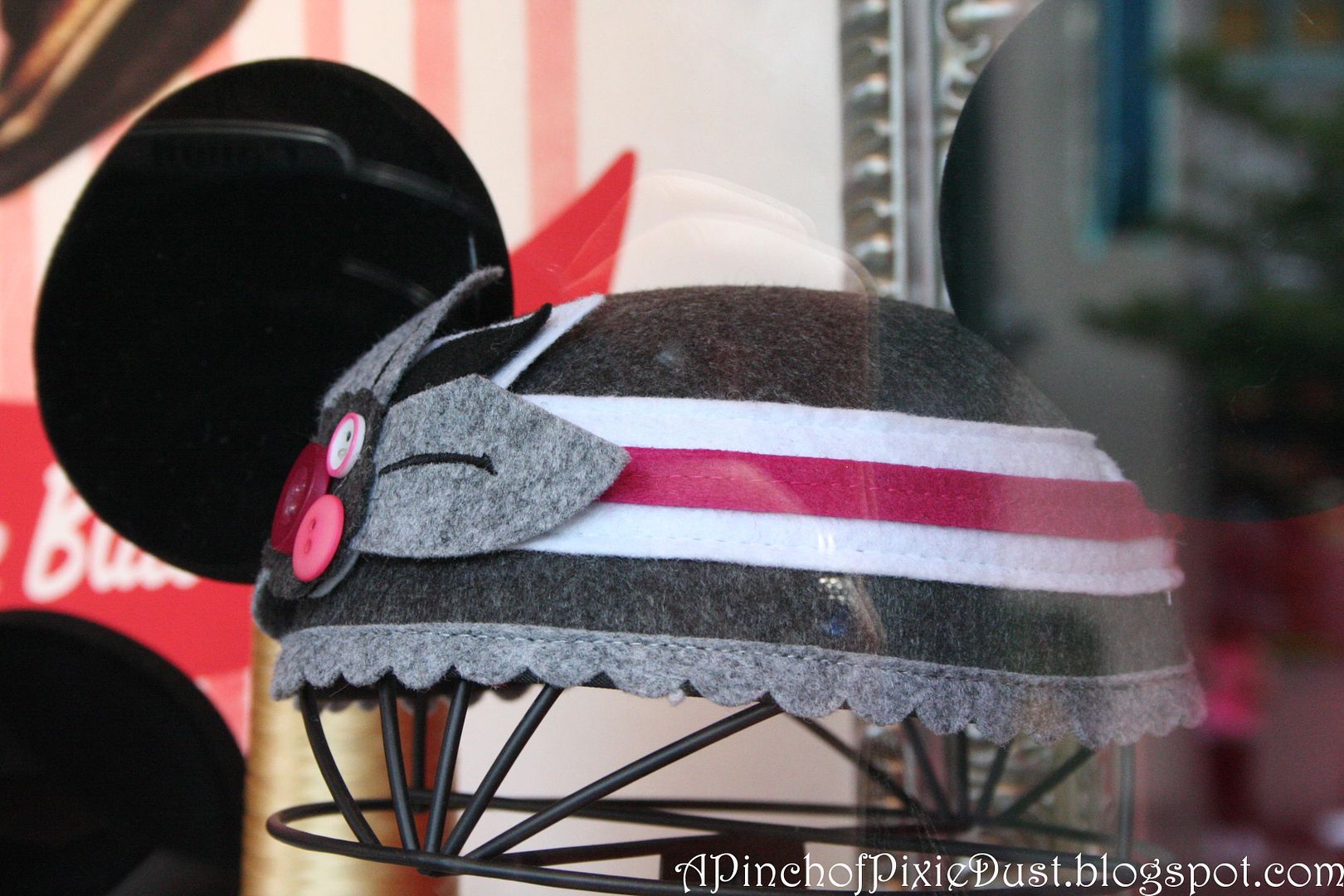 I think these may be the fairest mouse ears of all! The felt, the pink, the buttons, the Great Gatsby look - love it! Those were the ones I walked out with, but all the headbands were so cute...
I may have to stop by next time for one of them!
Which do YOU think are the fairest mouse ears of all? ;)