As you all guessed from
last week's trivia photo
, if you ever want to go hover camping or hyper spelunking you should keep an eye out while on the moving walkway while exiting Space Mountain...
...because that's where you'll find this sign and little dog!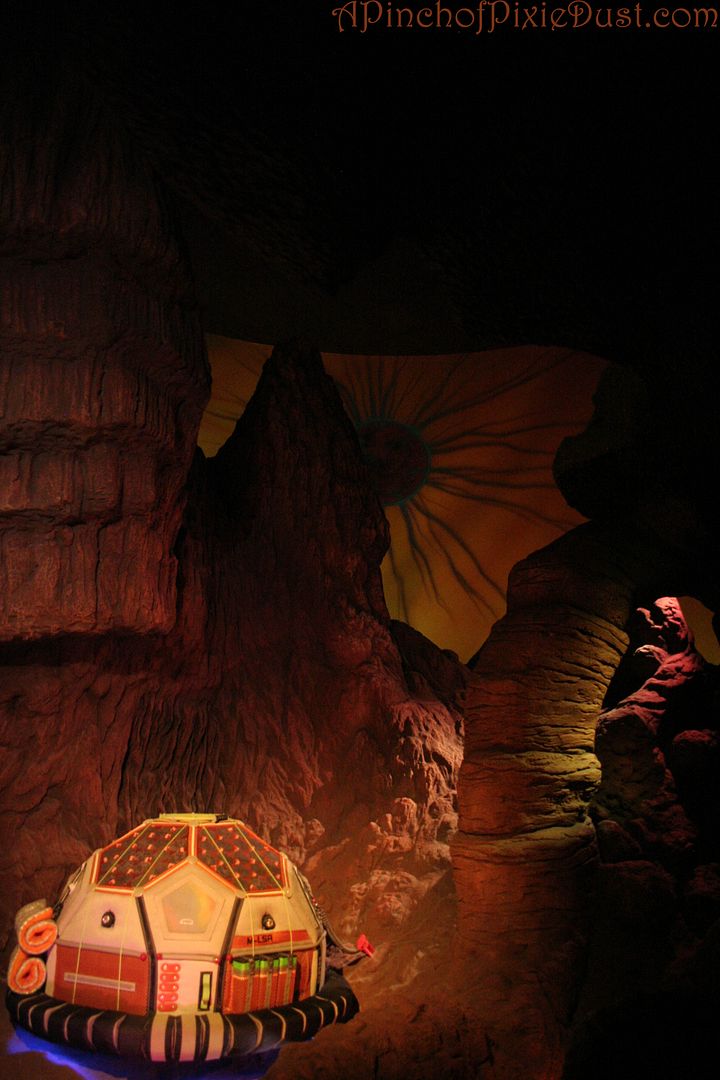 Here's another photo from that same room/scene - maybe that's a hyper spelunking machine??
All of the rooms along the Space Mountain exit are pretty darn cool. I love the glowing lights of "10,000 light years under the sea."
This is one of my favorites. "Constellation" looks like a pretty impressive city. Also, I want one of those green cocktails.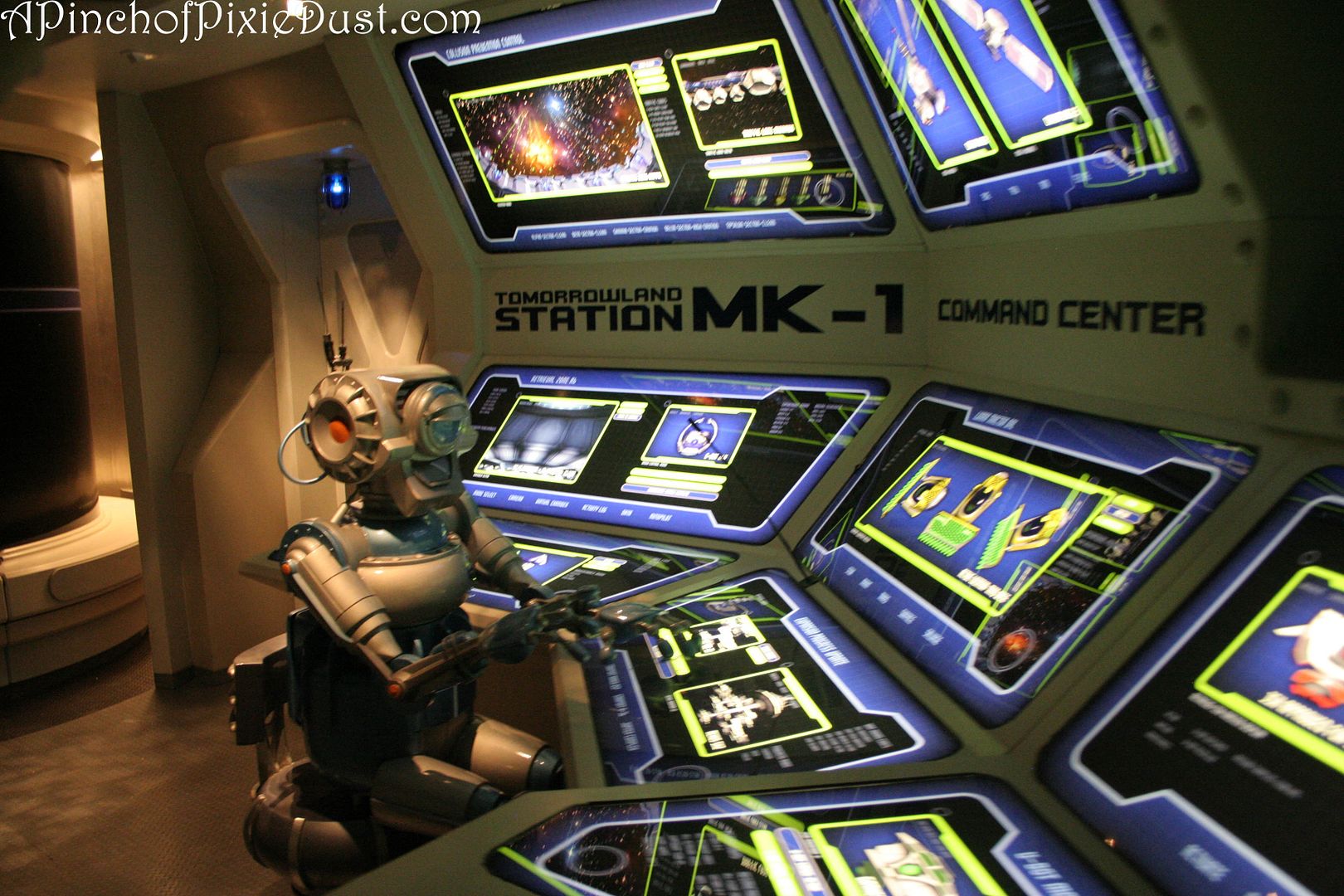 Here's a robot manning Tomorrowland Station MK-1 Command Center! Look at all those fancy buttons. Keep an eye out for these space scenes the next time you're disembarking from your intergalactic flight! ;) And if you're looking for some new trivia to test your Disney knowledge...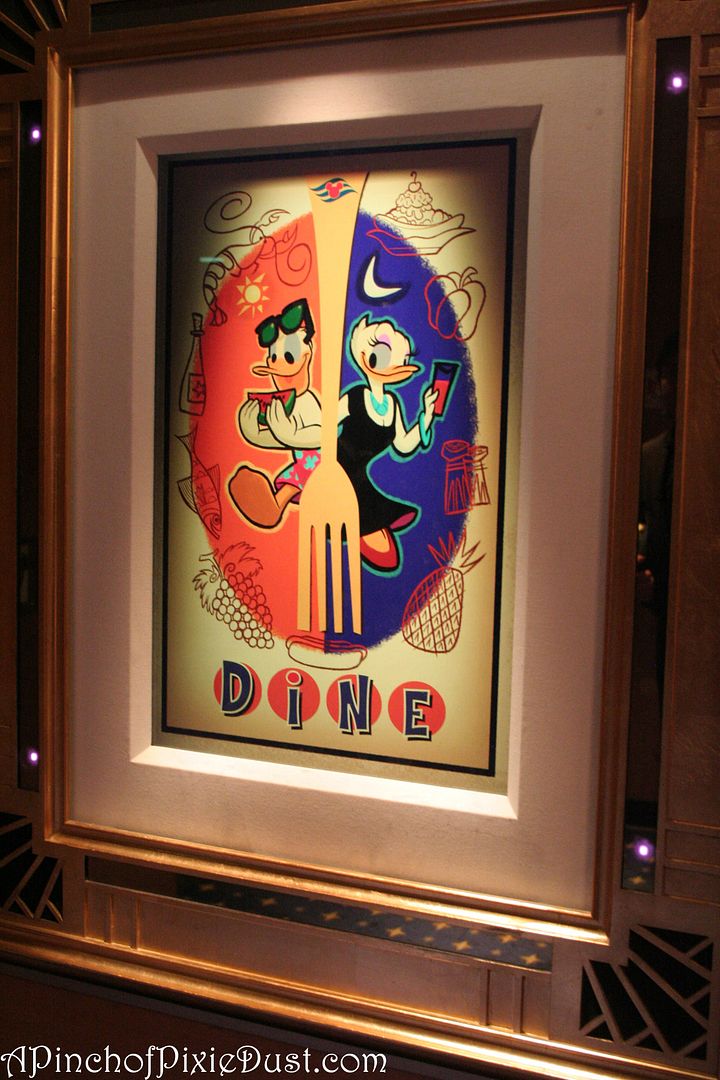 Where in the
greater
Disney universe might you find this Donald and Daisy dining art??