As you may have guessed from the
very Valentine links
in my fab finds post, I have nothing particular against the heart-filled holiday.
To my mind,
Valentine's Day
is really just a celebration of
chocolate
and the
color pink
.
I am a fan of both these things. :)
I can only send all you lovely readers some virtual chocolate, but at least I can provide plenty of pink...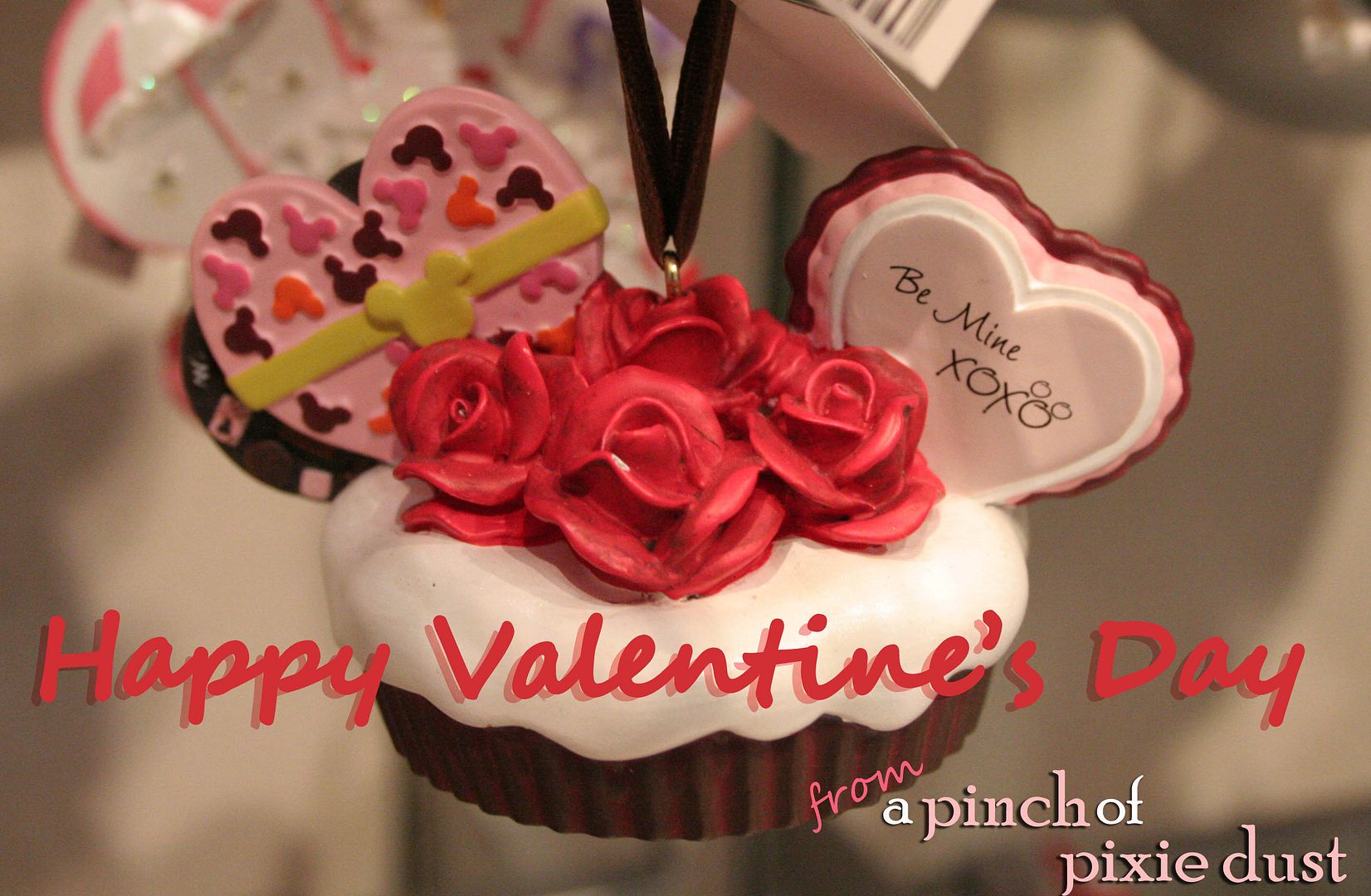 ...and a little Disney, naturally! To celebrate Heart Day, I thought I'd share some pretty pics of
Mickey Ear ornaments
I spotted at Bay View Gifts in the Contemporary. Technically I believe these are Christmas ornaments, but I think they'd be adorable any time of year - and wouldn't the above chocolate-themed creation be the BEST Valentine's gift??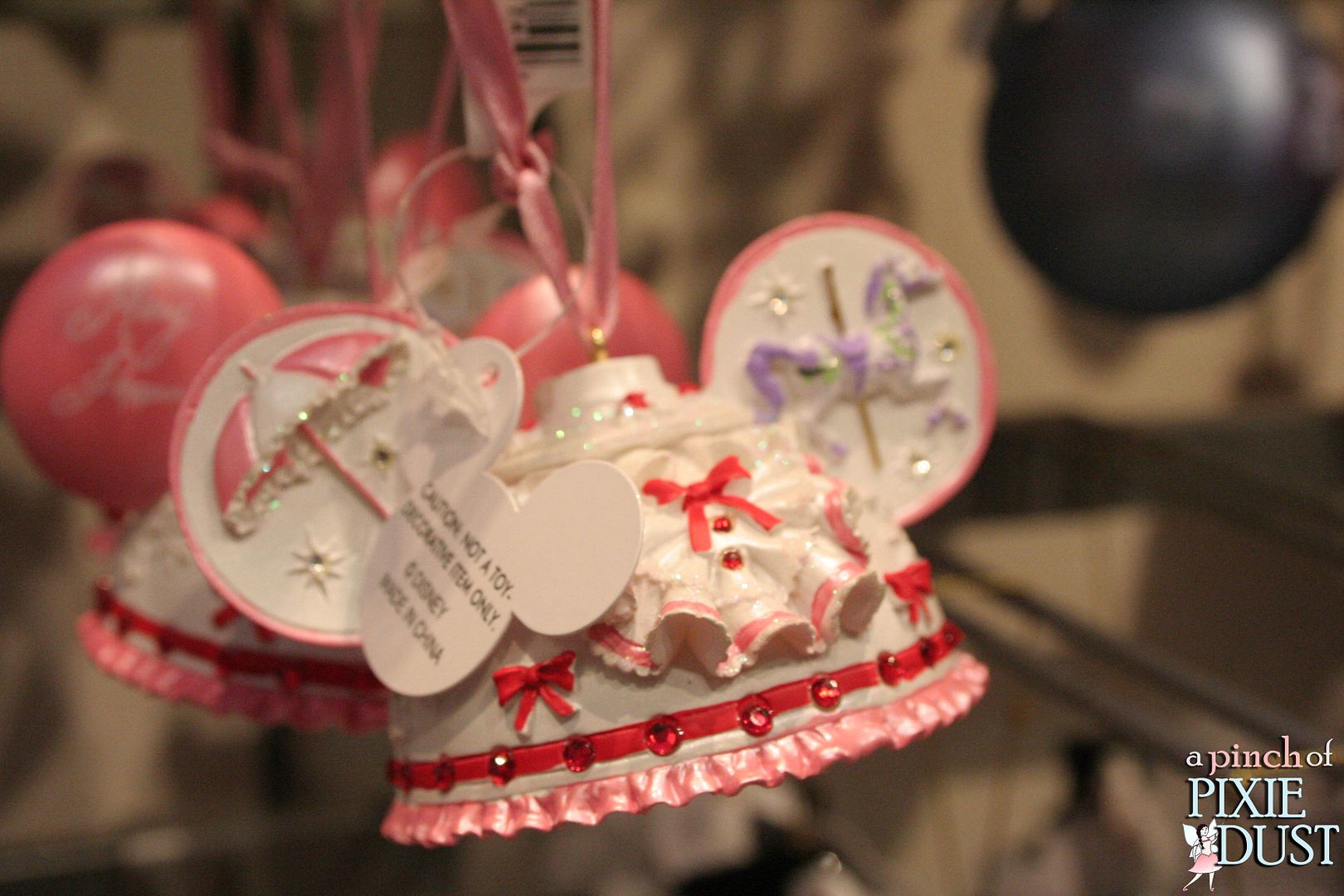 Mary Poppins has a pink and ruffly and practically perfect Mickey ear ornament too! Mary's dress would be just the thing for a Valentine's outfit, don't you think??
If Alice judges by the Queen of Hearts, she probably is
not
a big fan of Valentine's Day.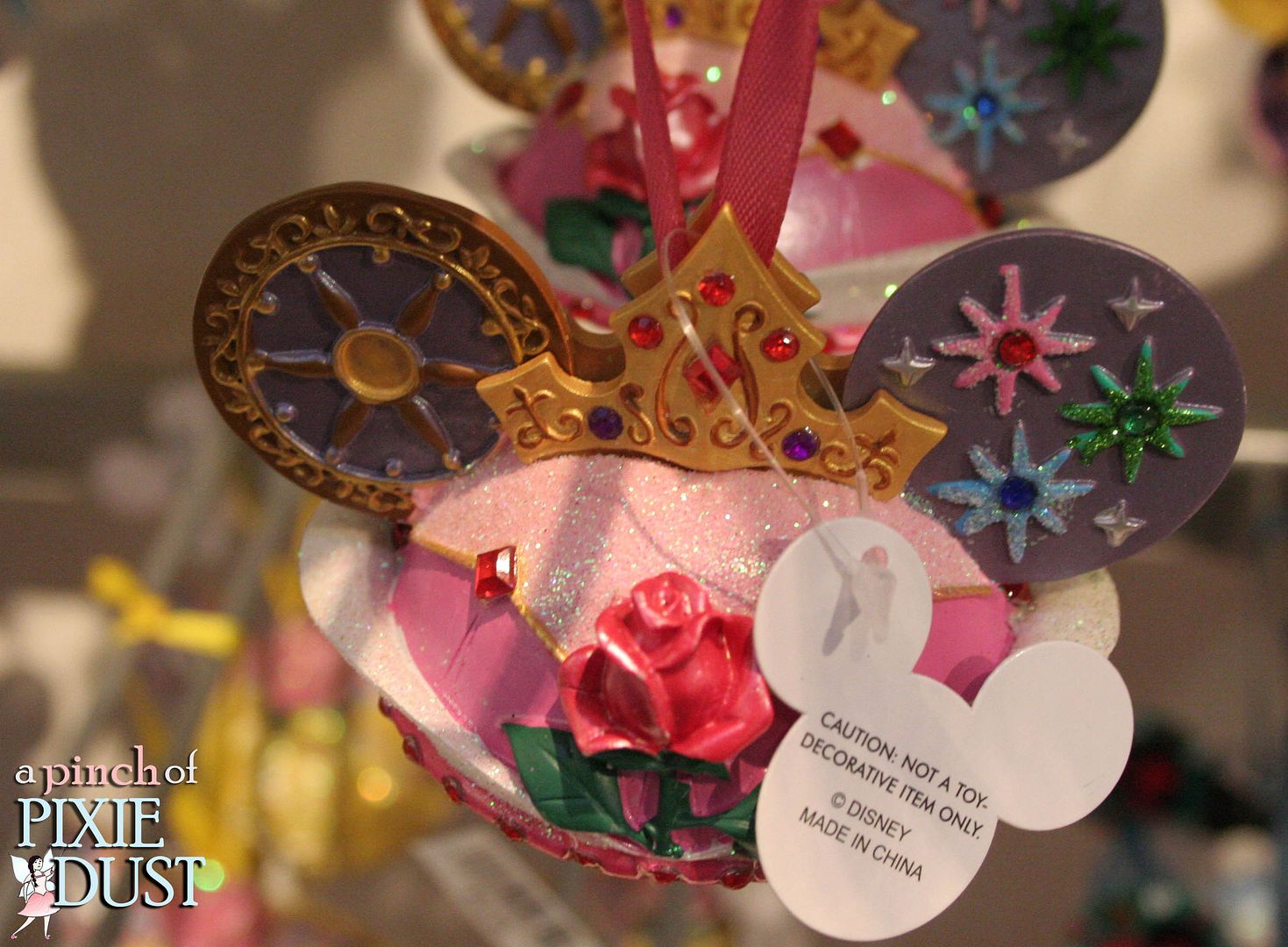 Many of the characters and - of course - all of the princesses had an ear ornament. Princess ears are good for V Day, right? I mean,
princess cupcakes
are better, but ears are good too. Here was Aurora's, featuring a rose (probably a briar rose!). And I love the sparkles, one for each of Aurora's fairies!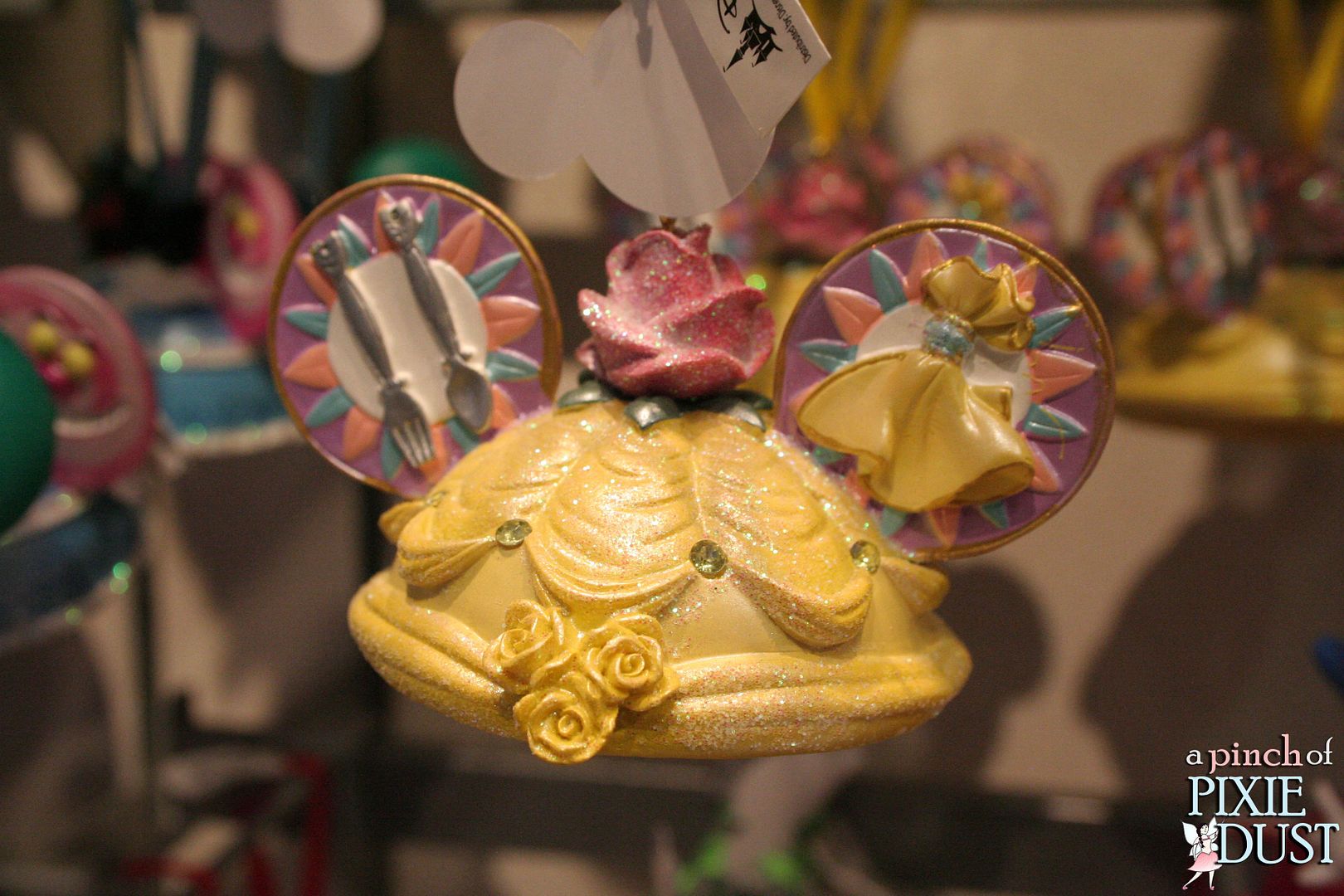 Belle's ear ornament also had a pretty pink rose - as well as dancing forks, napkins and plates. A lot of these ornaments reminded me of
actual
Mickey Ears that you can buy to wear.
Remember these
? So you can get one for your head and one for decorating your house!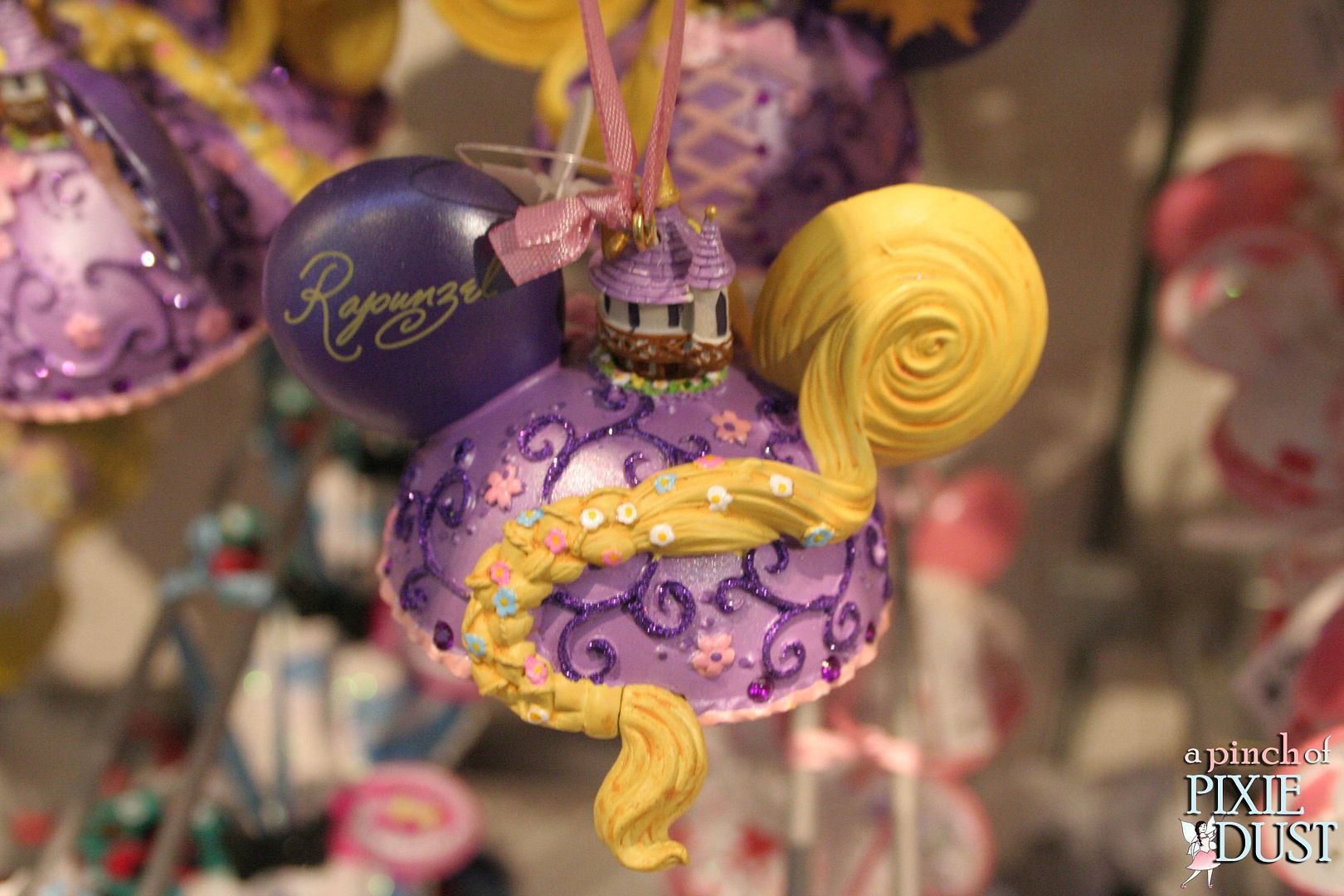 It's purple, not pink, but I LOVE Rapunzel's ears - she's got the tower AND that crazy hair! Each of the ears had the character's signature on the back.
Here's Snow White's ornament - it looks just like her dress with that collar and the sleeves as ears!
There are so many creative ornaments that I was tempted by - not for a Christmas tree, but just to buy and keep on my desk...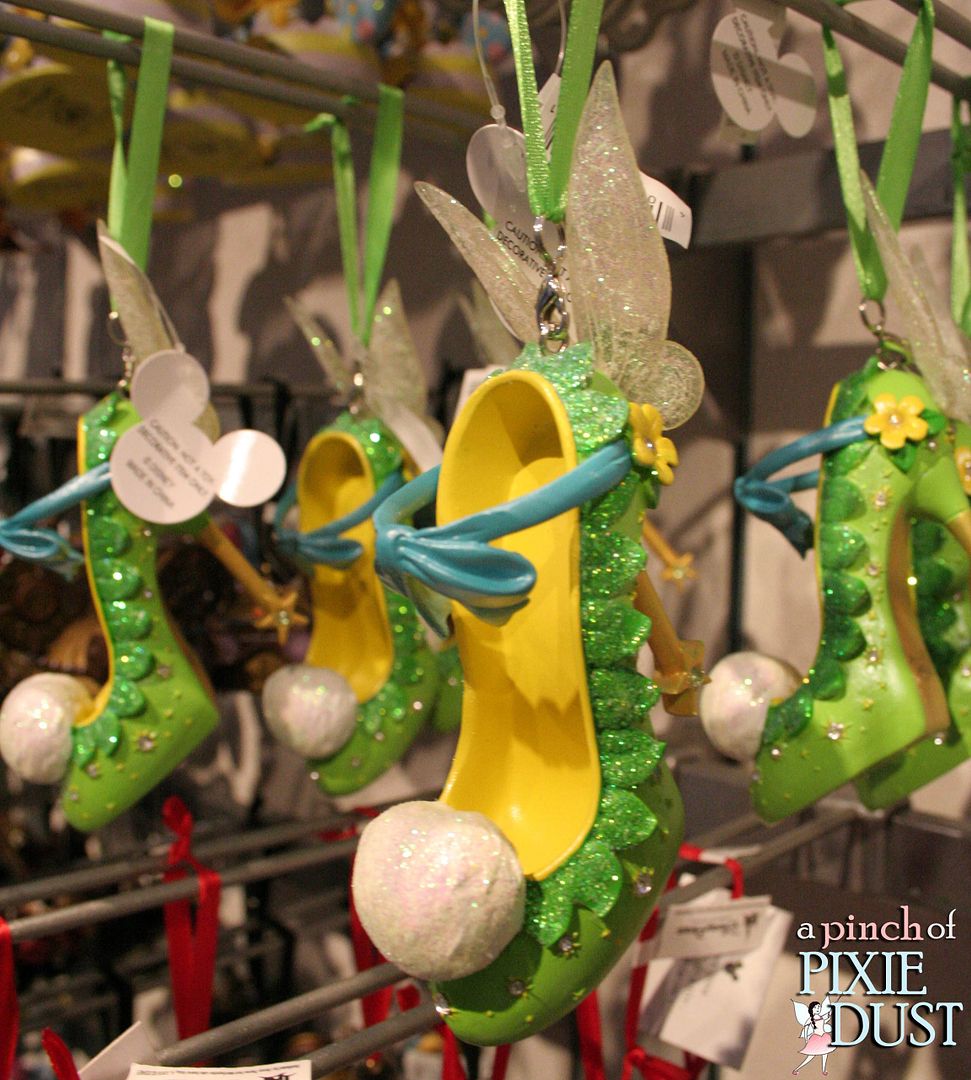 ...including the PRINCESS SHOES. On the left is Tinkerbell's and on the right is Tiana's - LOVE IT. It must be so fun to dream up these pretty Disney baubles!
I hope everybody had a very fun Valentine's Day...filled with lots of chocolate and pink!