Let's turn our steps towards England...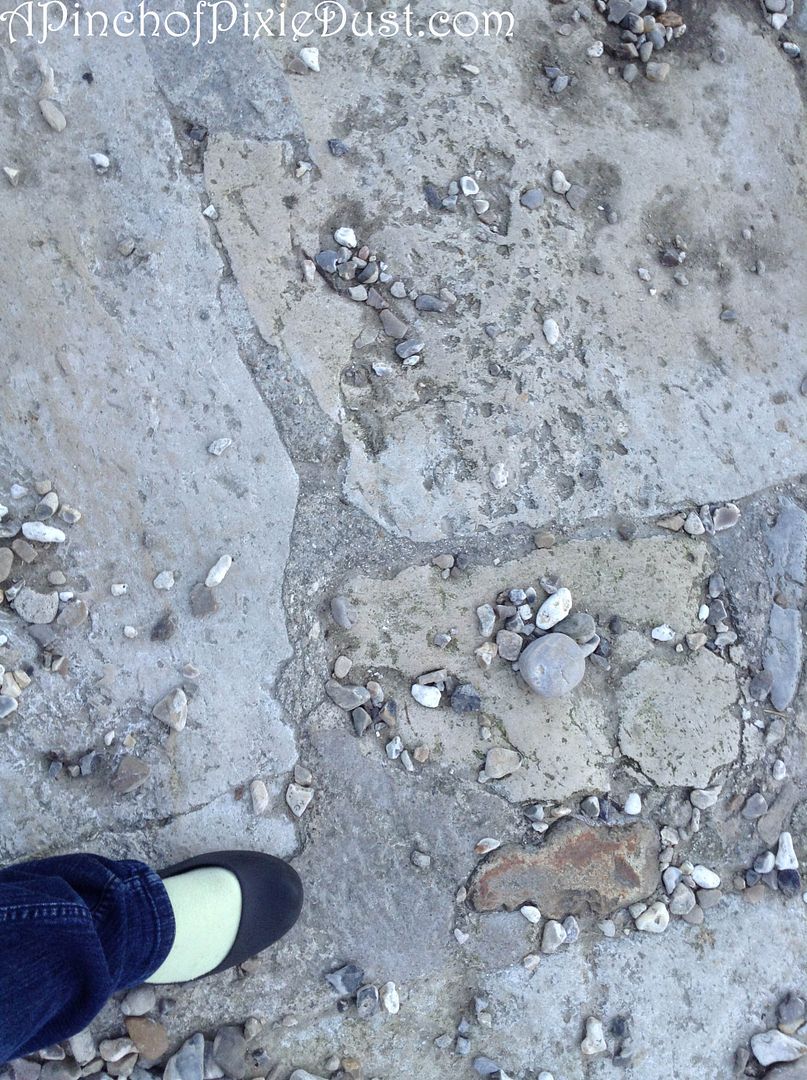 ...towards the lovely seaside town LYME REGIS. Last Thursday I wrote about a
lovely walk
along the Cobb - I felt like I had strolled straight into a Jane Austen novel!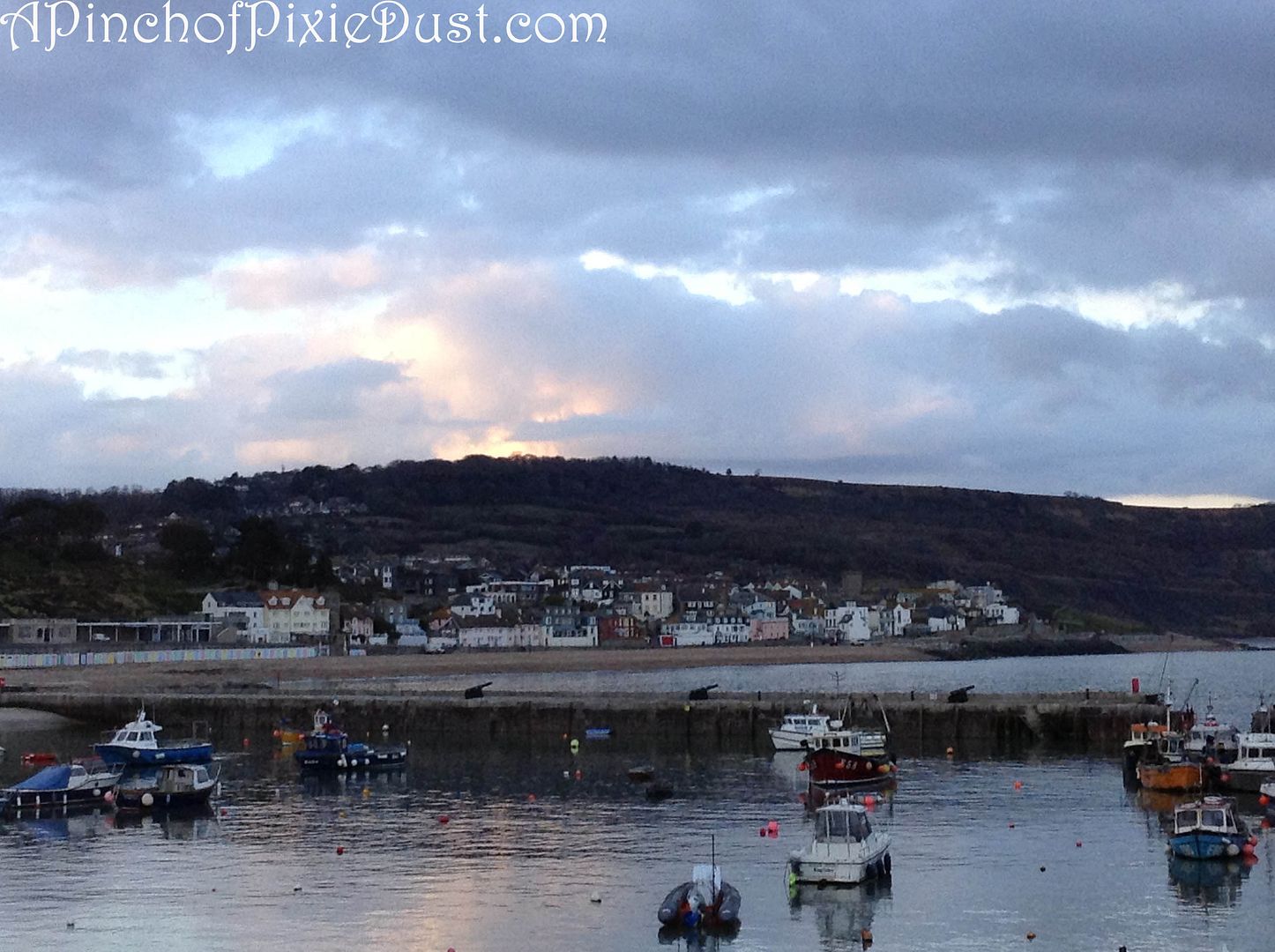 But soon it was time to head back to the town for some dinner!
I made my way
carefully
along the slanted Cobb and towards the shore. I love the Ammonite-shaped lamp posts you'll find in Lyme - perfect for the Jurassic Coast. Although, I would love to see some Jane Austen lamps too... ;)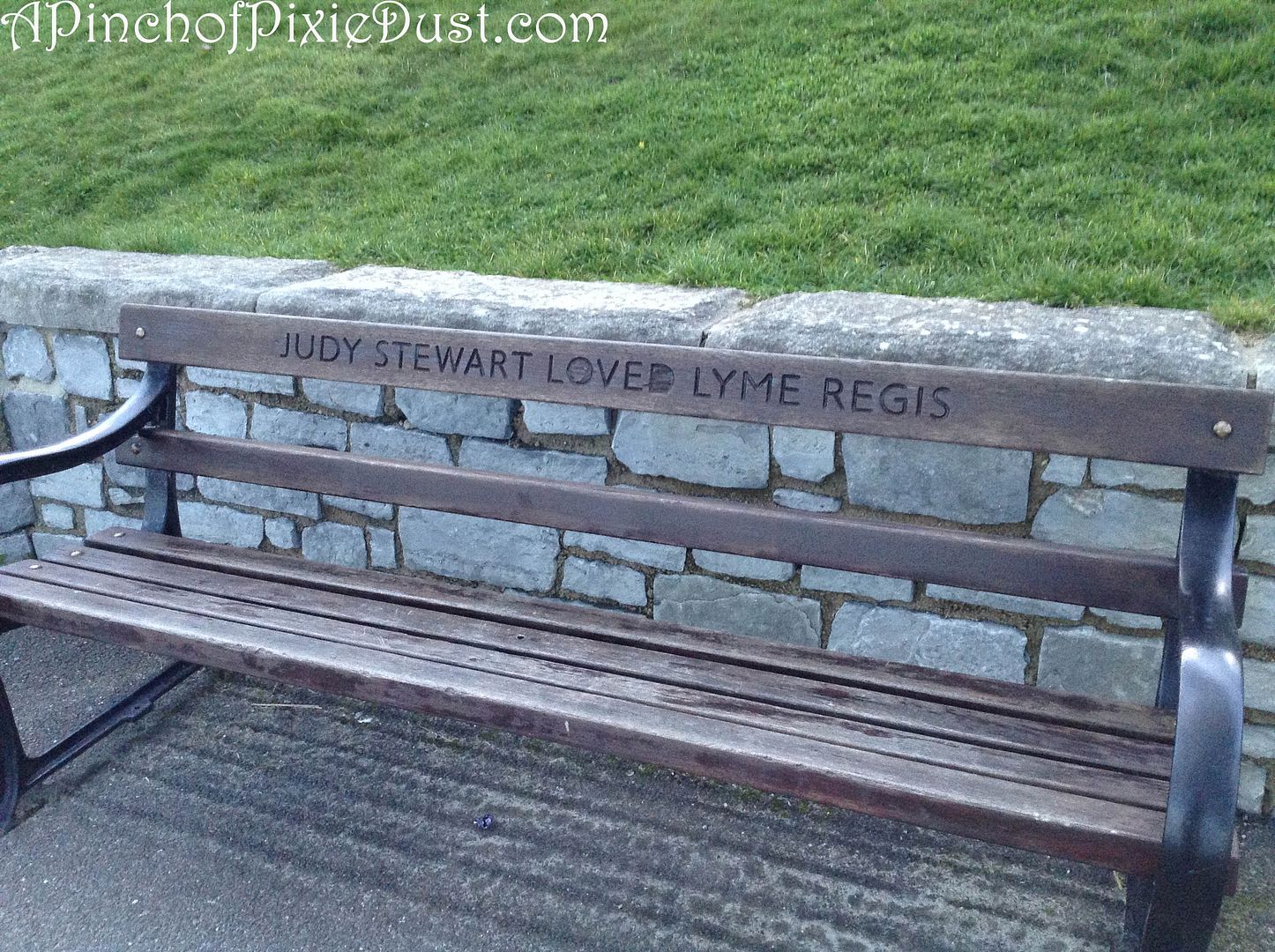 This bench was so sweet: "Judy Stewart Loved Lyme Regis." I can see why, Judy! :)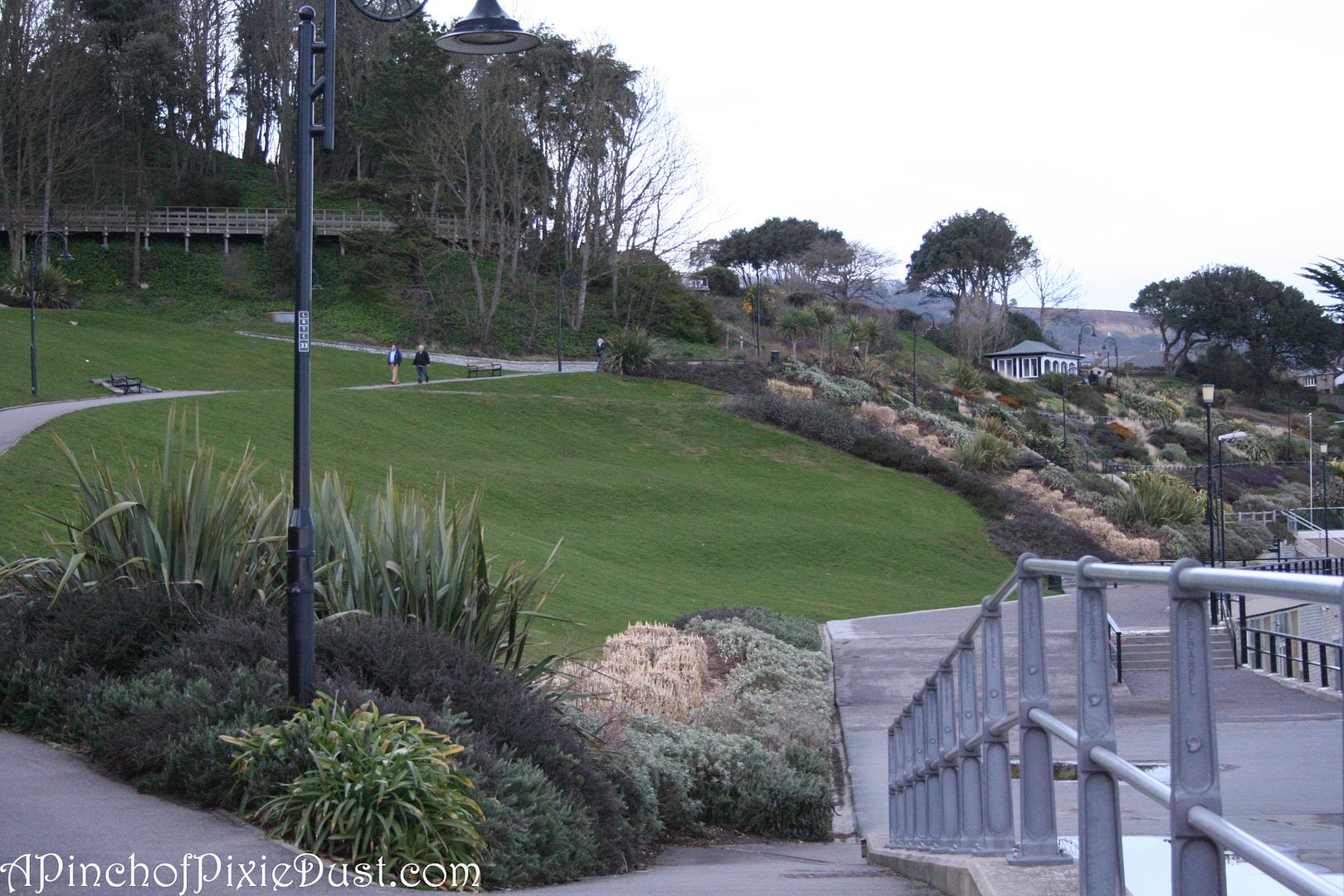 The hill above the beach is quite beautifully landscaped with paths and flowers and shrubberies (the knights of ni would approve!). I'm not sure if it was like this during the regency period, but I could certainly imagine Anne and Captain Wentworth taking a promenade here...
Pretty purple blooms!
I was travelling by myself in Lyme, and while it's always really nice exploring with friends and family - it can also be nice to be by yourself. For instance, you don't have to feel guilty about pausing for ten minutes to get the perfect flower photo. ;)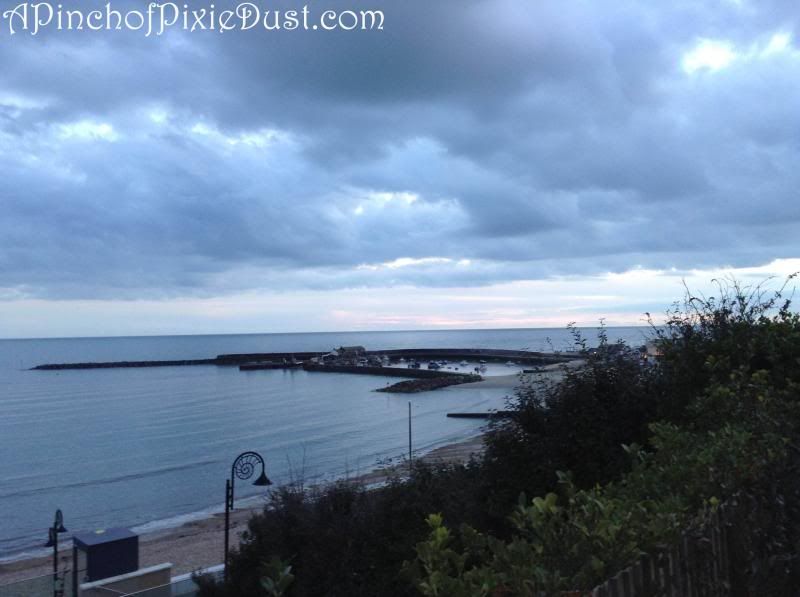 Looking back down at the Cobb. I love how dramatic those grey clouds are!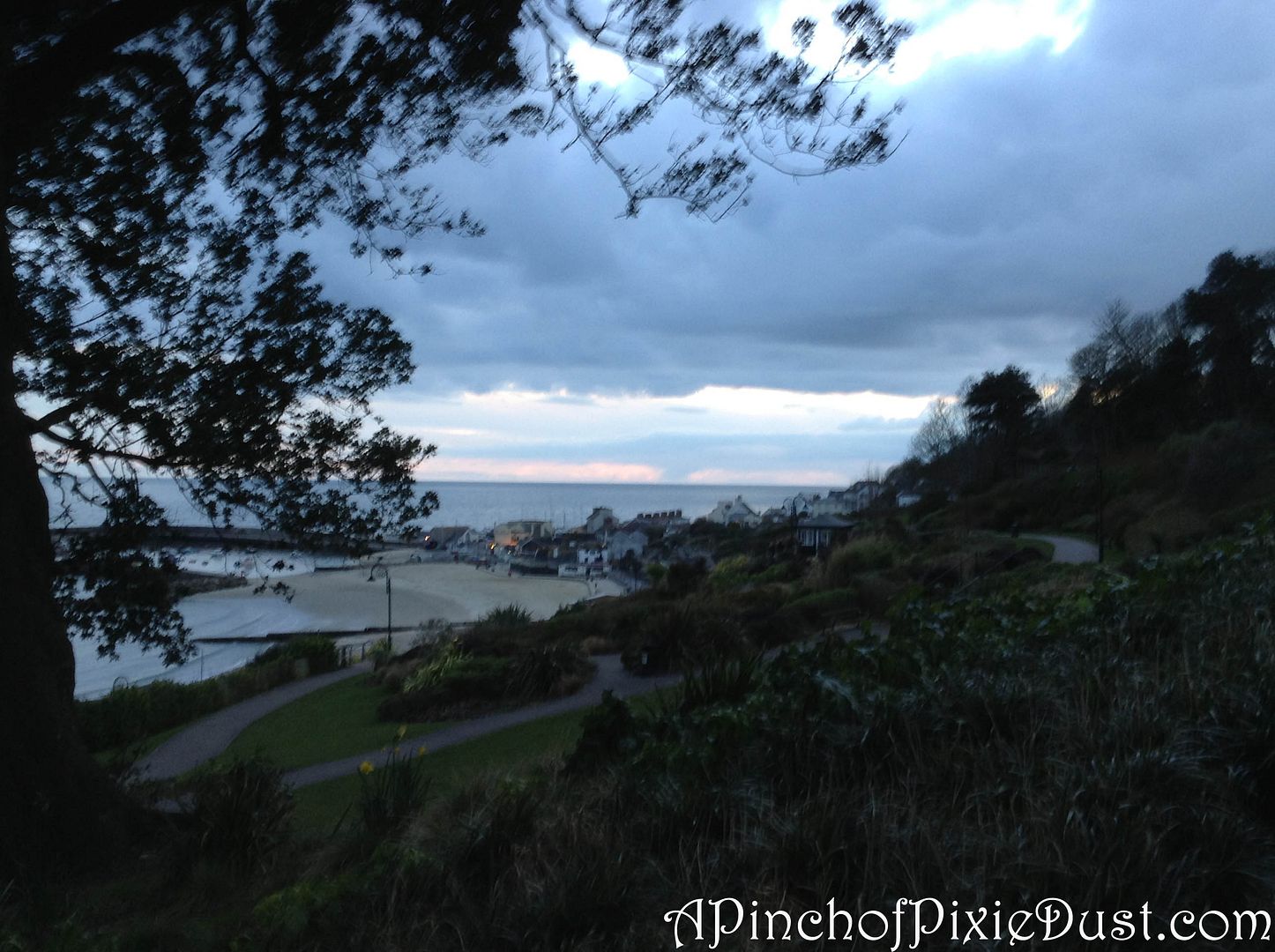 Climbing further up the hill through the gardens...so so lovely!
Back in town I navigated the narrow streets in quest of the Lyme Fish Bar. The owners of my B&B had suggested it, and on a chilly evening, some fresh fish and chips sounded like just the ticket!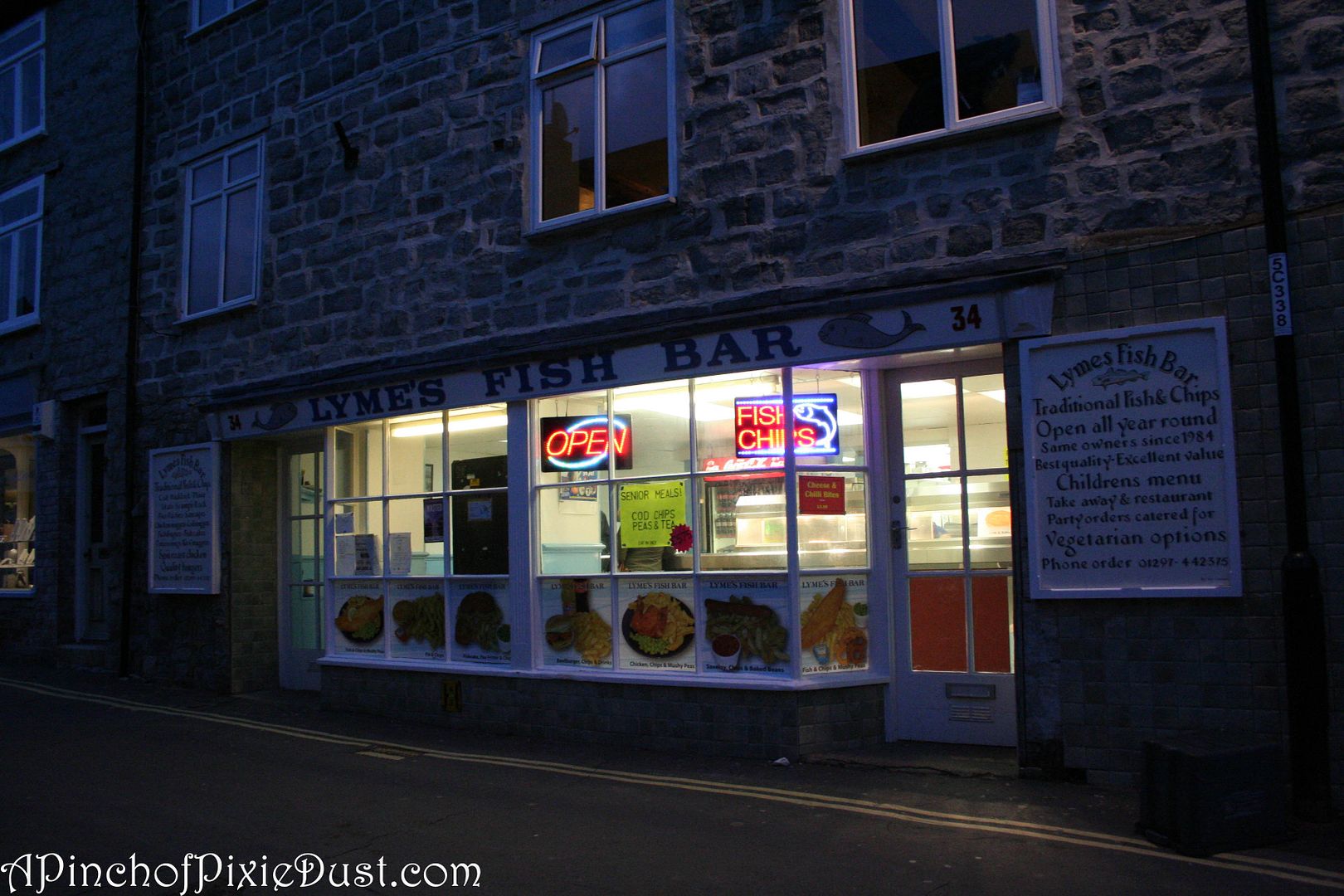 There it is! It seemed like a really local place...and definitely delicious!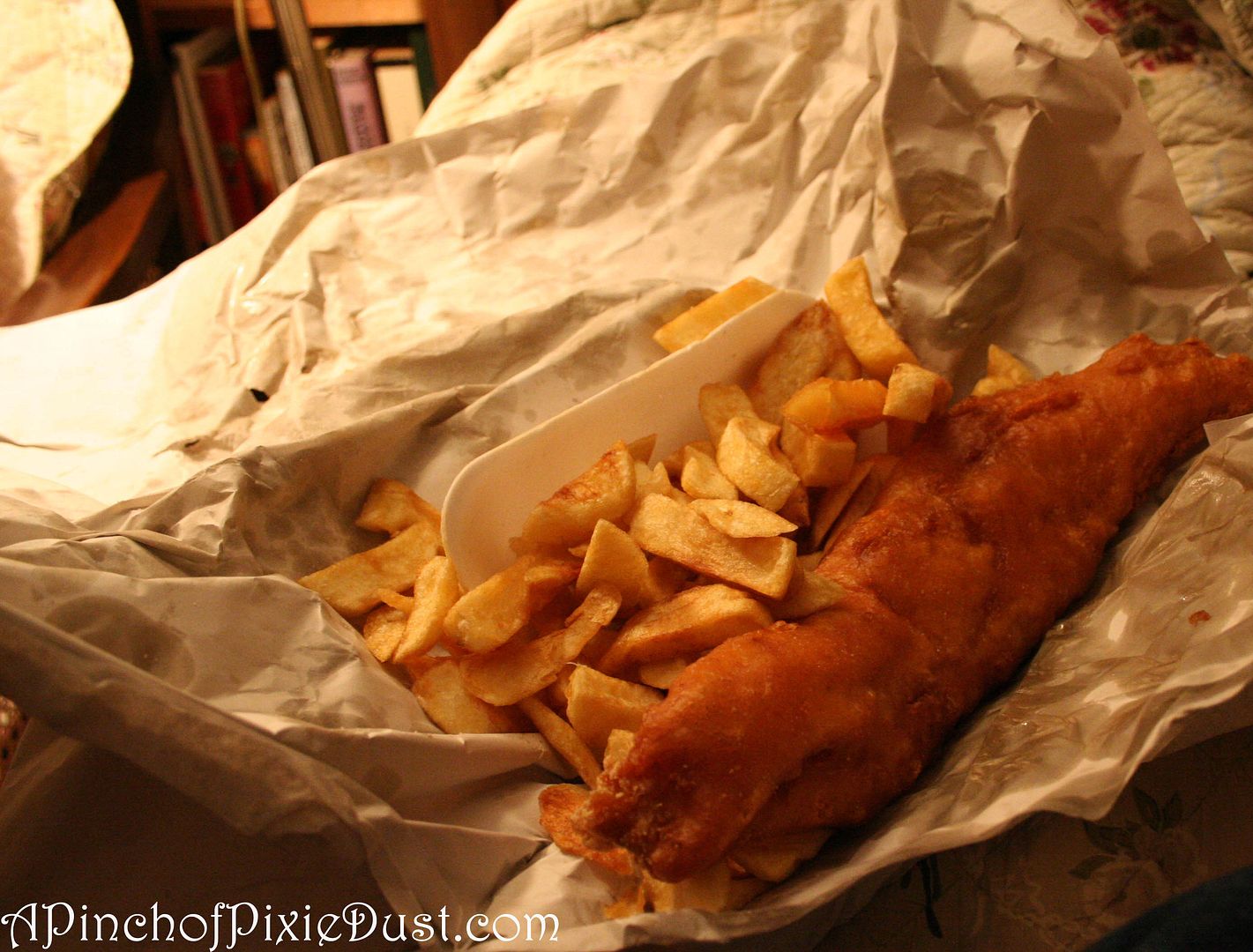 YOU GUYS. This was quite possibly the largest piece of fish I have ever seen. I tried valiantly but could not finish it - and I was so bummed too, because it was super tasty - I'm not even usually a fan of fish, but this was wonderful! And the fries (excuse me, CHIPS) were amazing too. Man...now I really want some fish and chips...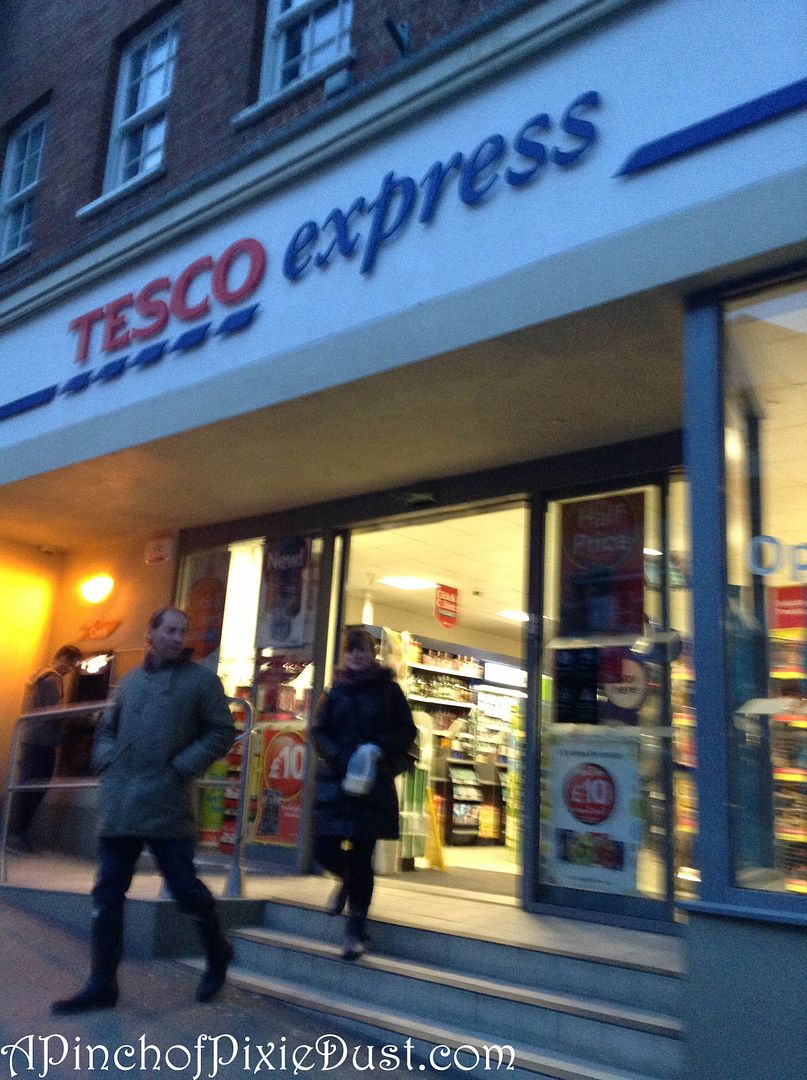 I brought the fish back to my room to eat and stopped in a TESCO on the way back for a drink. When I lived in Dublin while studying abroad, Tesco was my neighborhood grocery store, so it brought back many many lovely memories. That along with the fact that there were McVitties, Jaffa Cakes, and Mr. Kipling's Fondant Fancies on the shelves (I'm going to have to do a post all about British treats sometime soon)...I was practically crying happy tears by the time I came out. ;)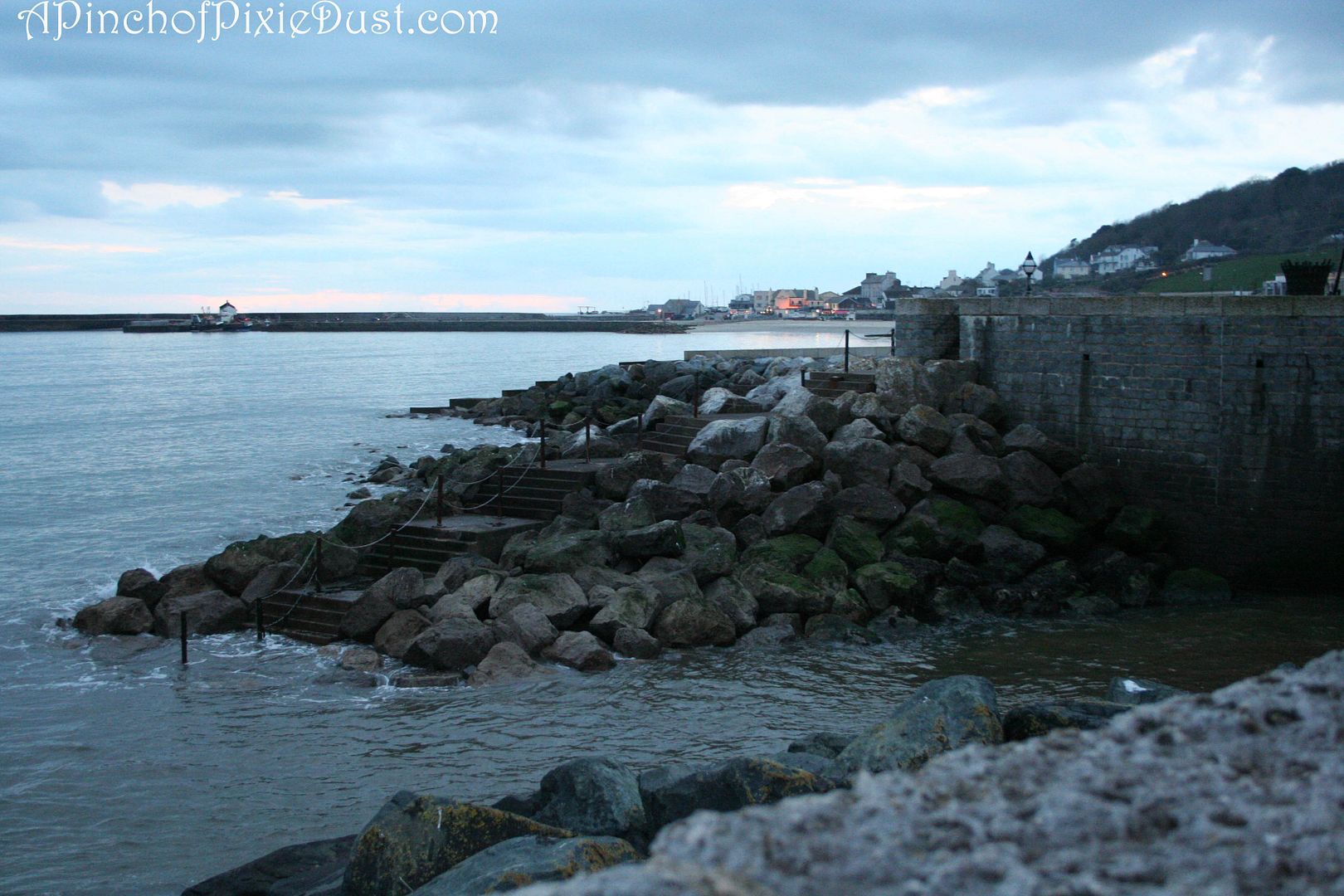 I got a last glimpse of the sea before heading back to the hotel. Look at how those steps lead straight into the water!!
There were so many interesting looking bridges and ramparts and streets and shops...I couldn't wait to do more exploring in Lyme the next morning!