As you wander the hallways of the Disney Dream cruise ship, there are plenty of pretty, pixie dusted sights to catch your eye...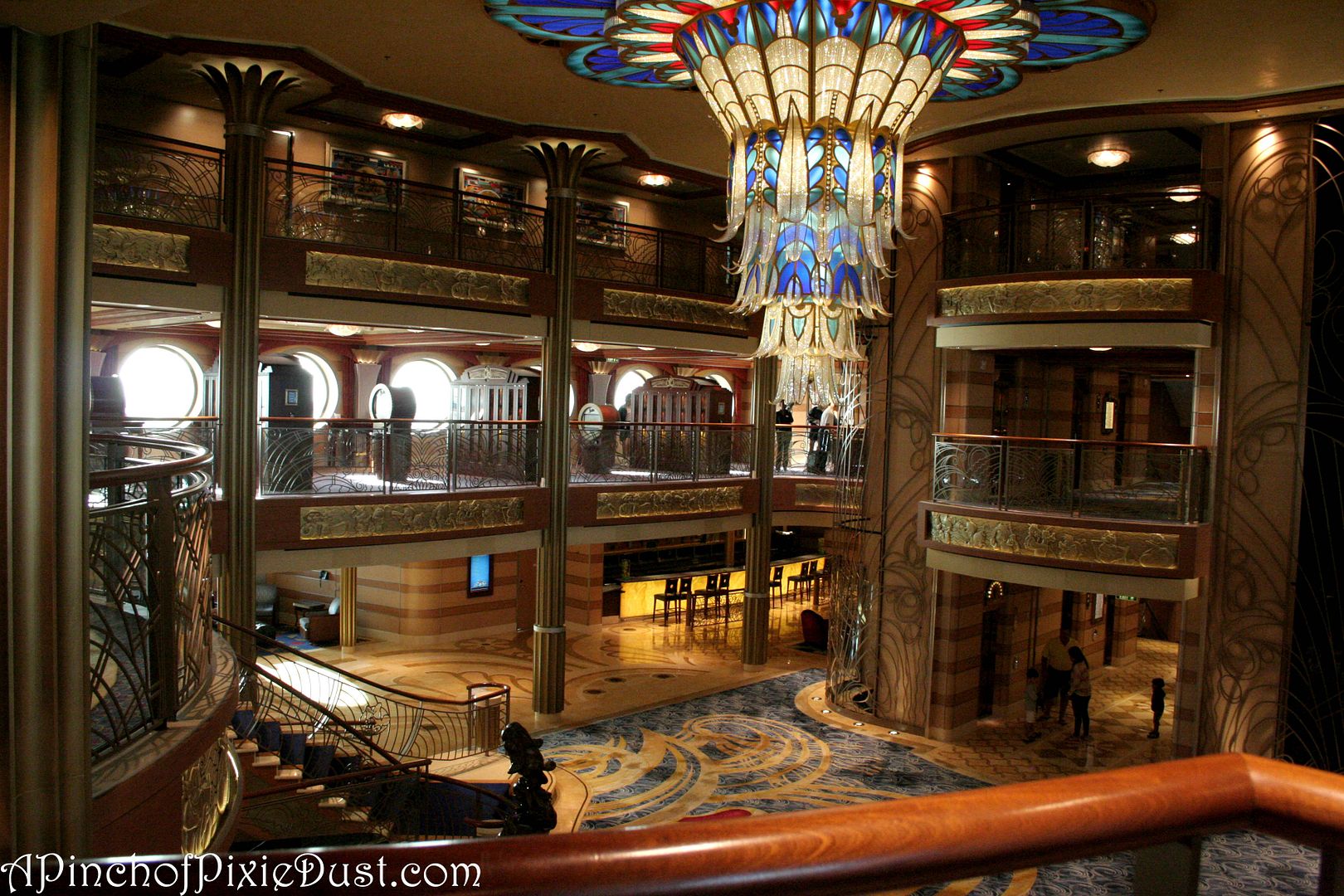 If you're in the atrium, for instance, and you're like me, you won't be able to stop enthusing over that gigantic and gorgeous chandelier!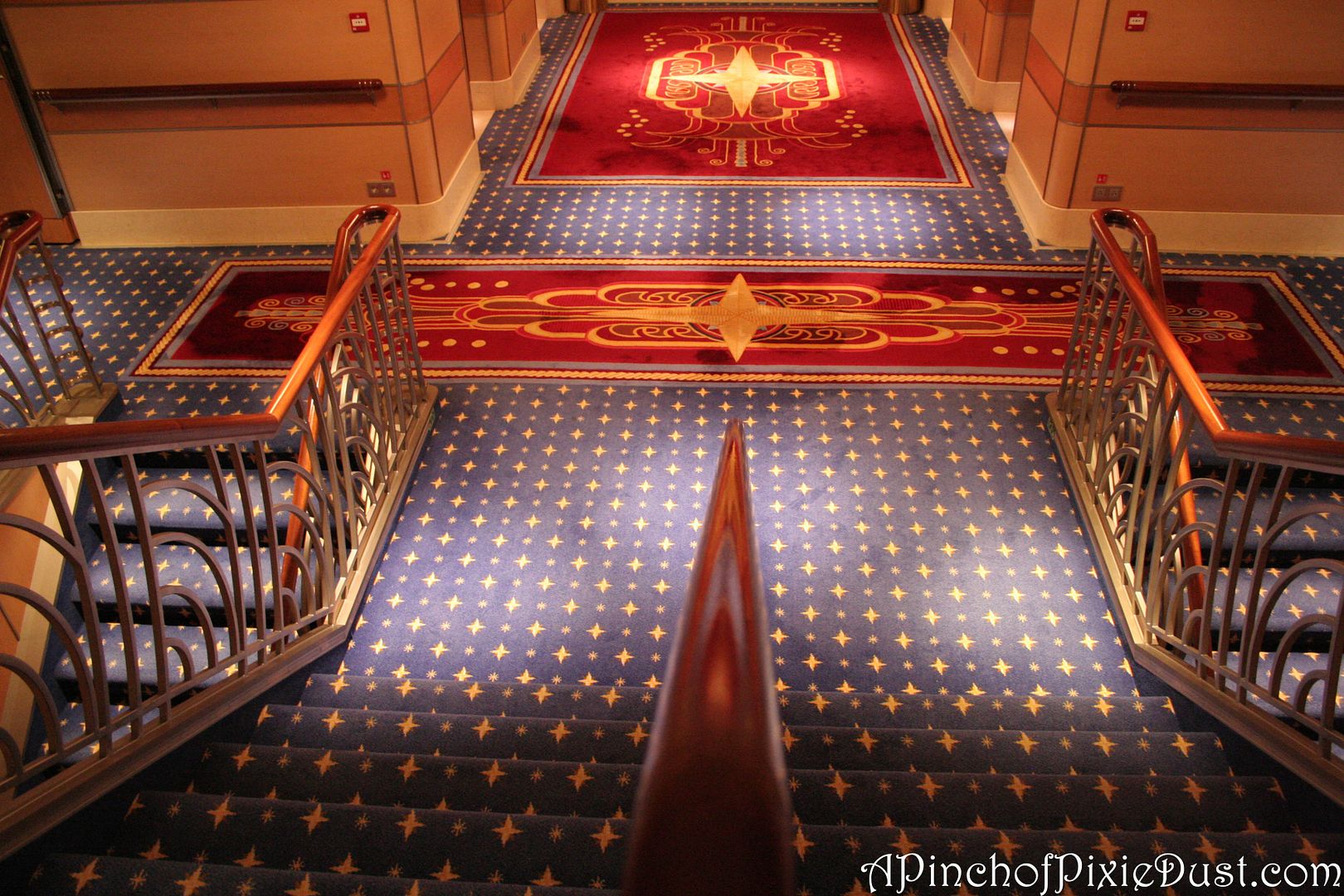 But even if you're just climbing the stairs between decks, there's still lots to look at, because there is Disney Art around every corner!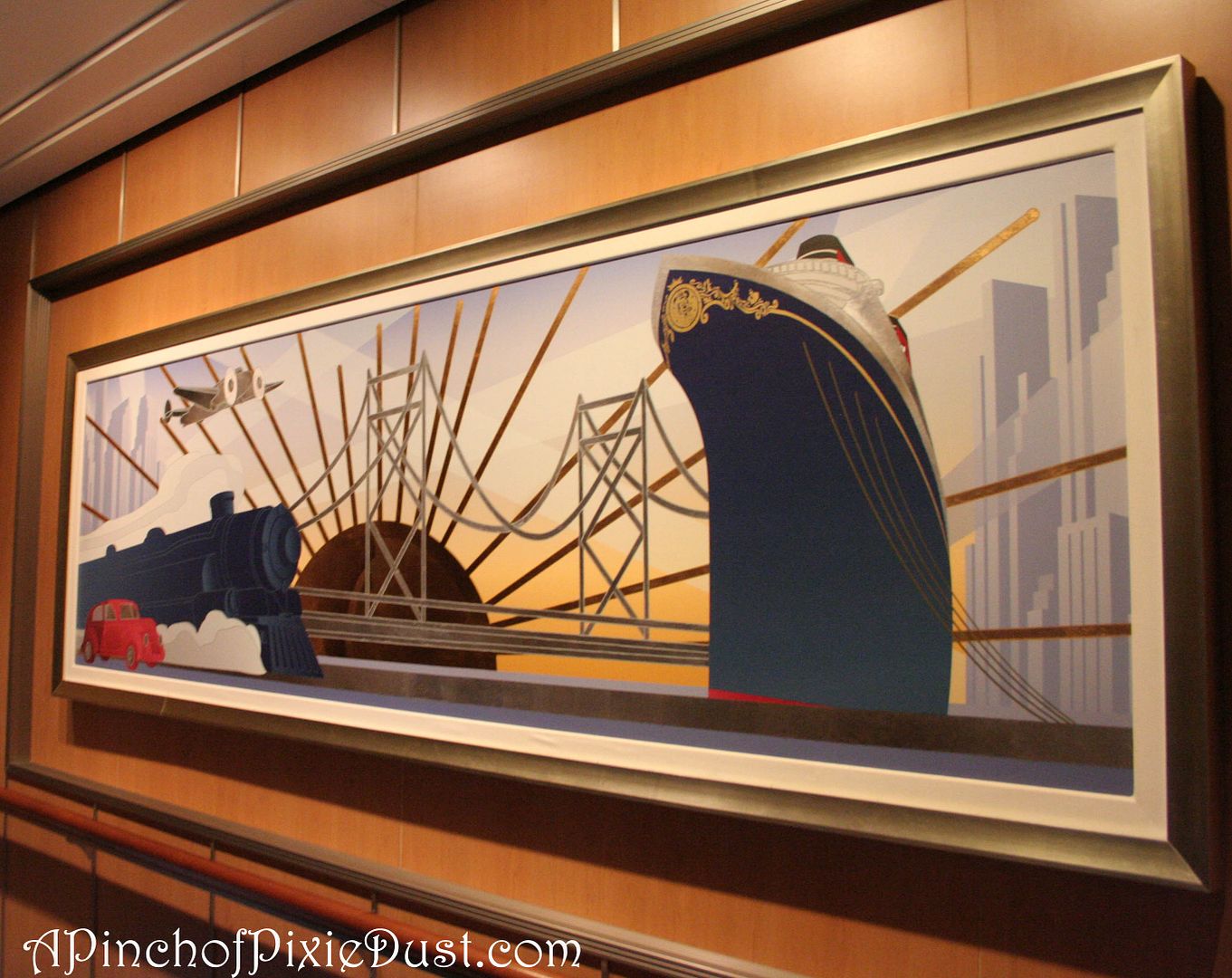 This art deco piece makes you feel pretty excited to be embarking on exciting travels. :)
An homage to Walt! I love the oversized photos and paintings - they transport you to different Disney destinations just as you're walking through the ship. And as there are only so many elevators and plenty of stairs to climb, that is definitely a good thing!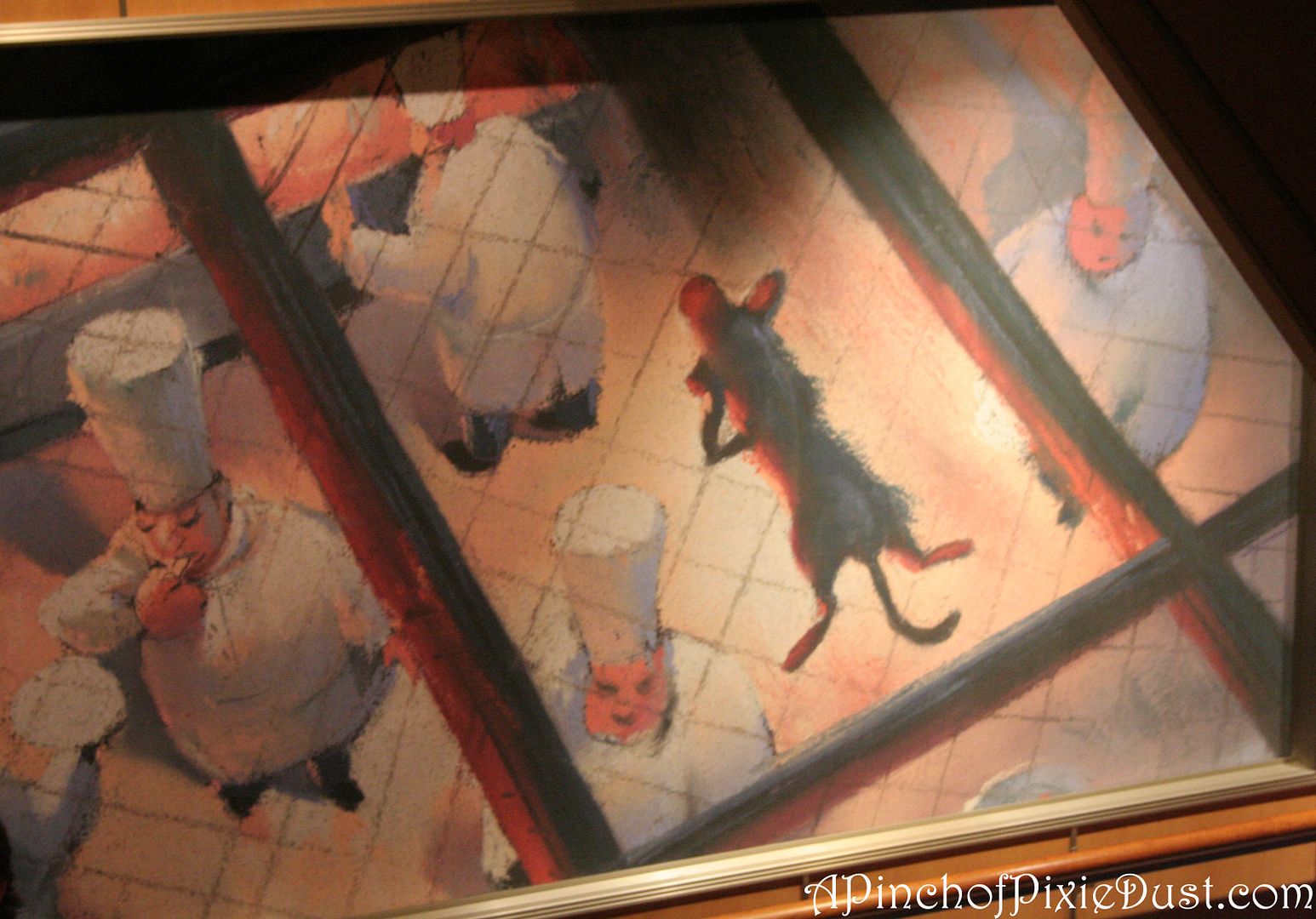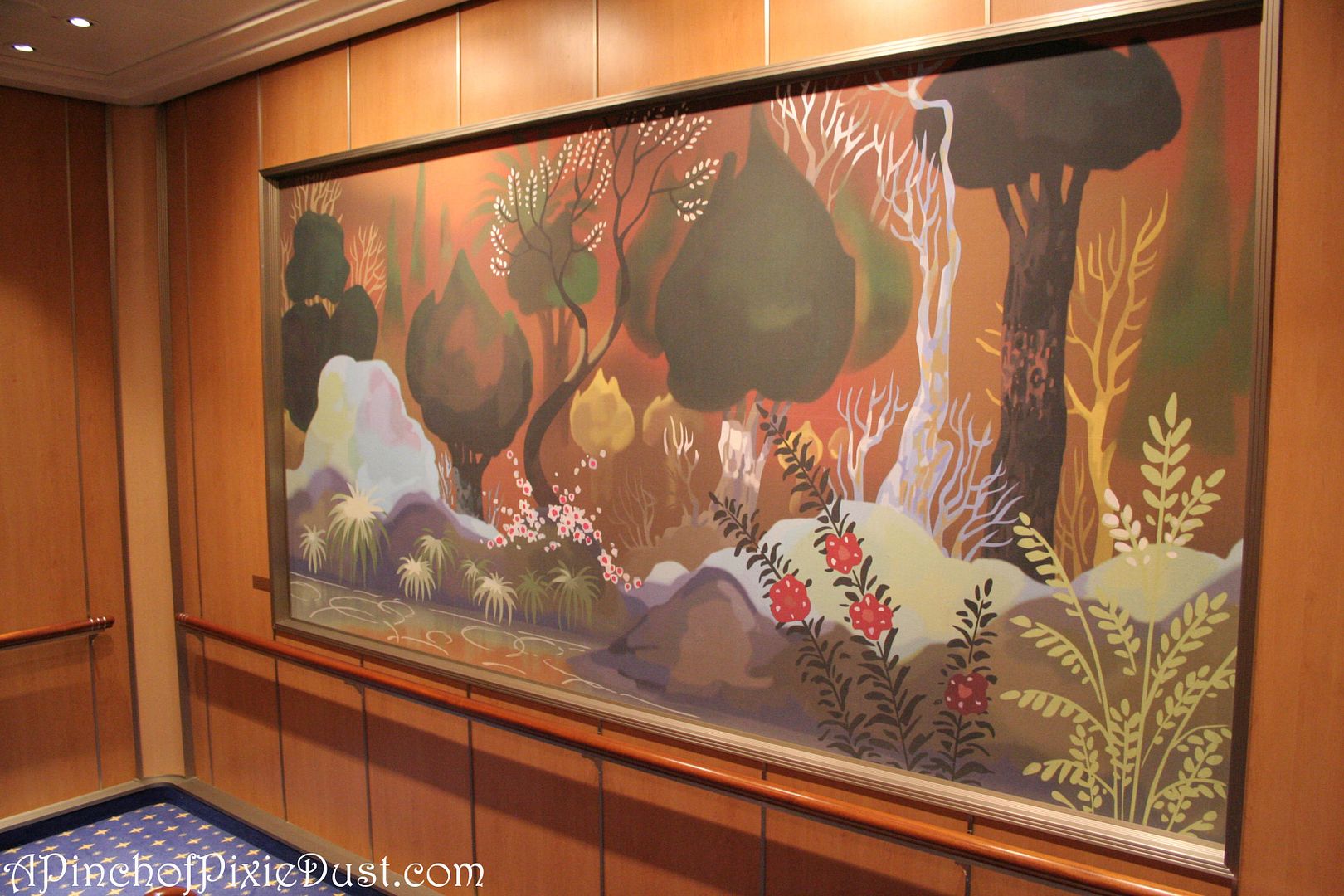 All of a sudden you'd be looking out over the kitchen with Remy or wandering through a jungle...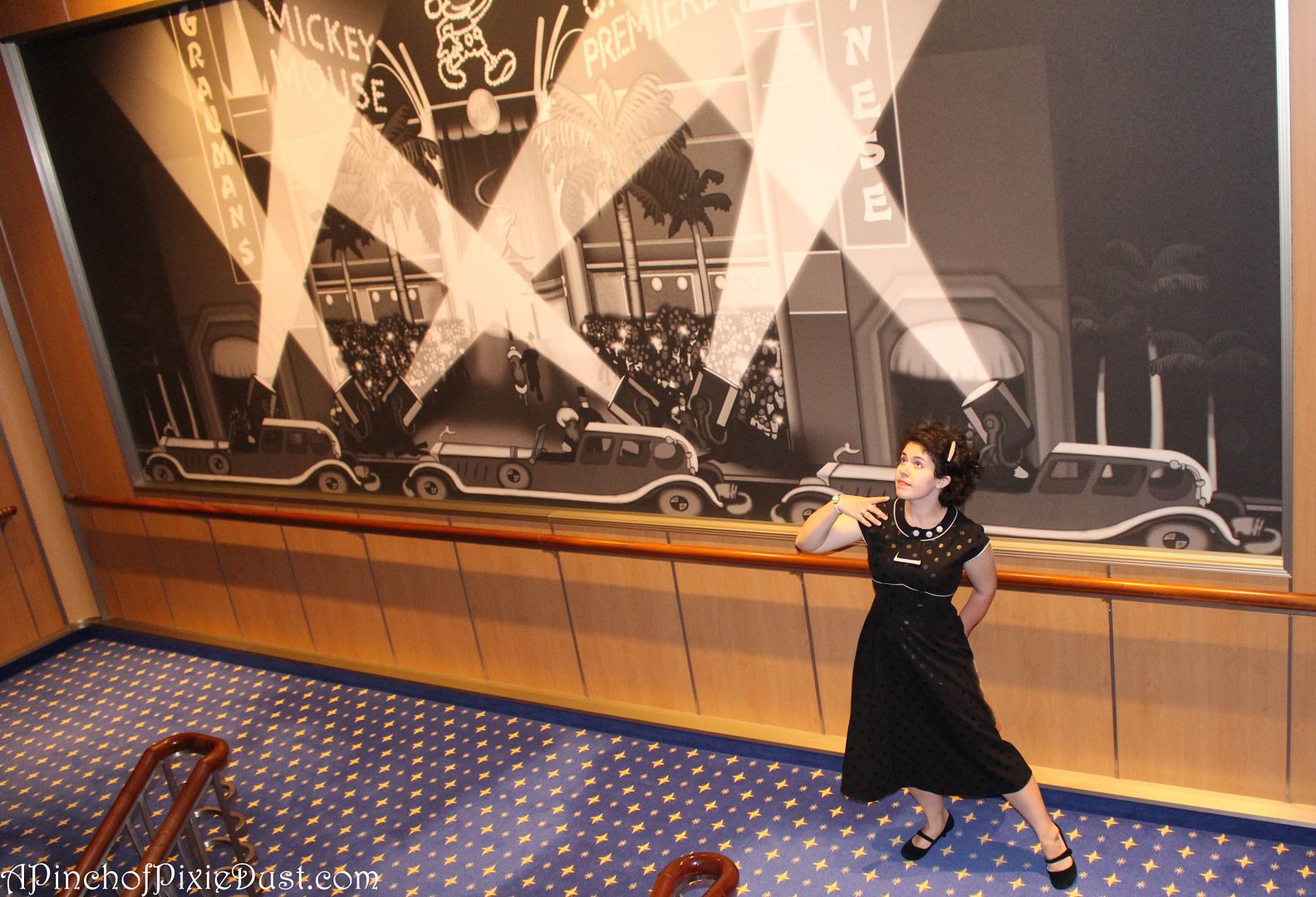 Or maybe arriving for a Broadway show...I'm ready for my close-up, darling! ;)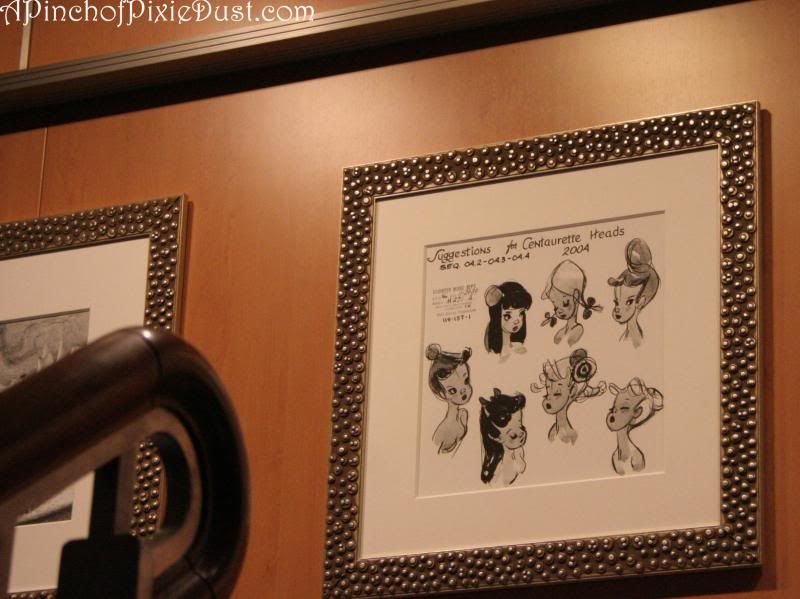 Not every deck has a huge painting - many have smaller pieces - concept art or landscapes from classic Disney movies...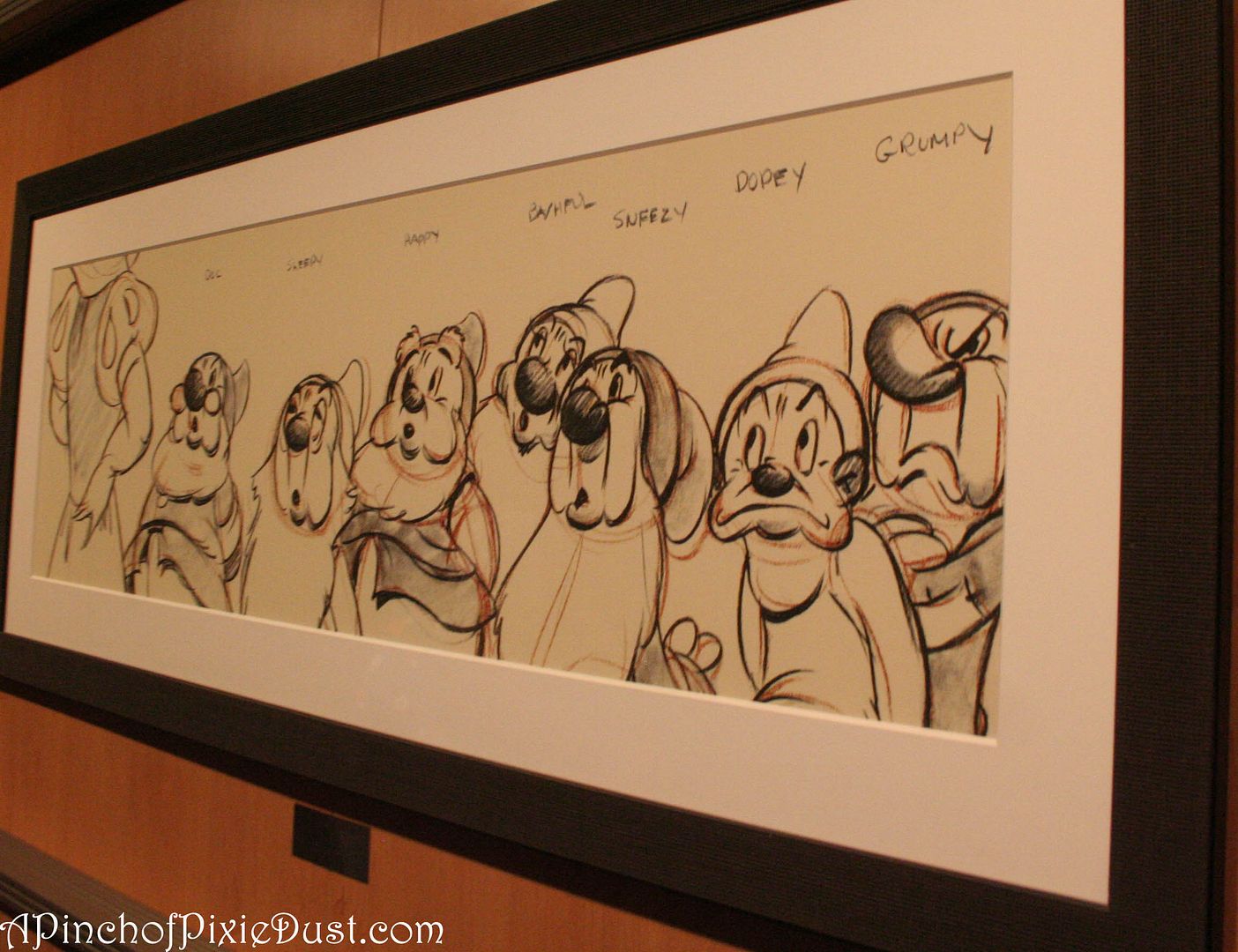 I love concept art, so I was constantly wanting to stop and admire each piece.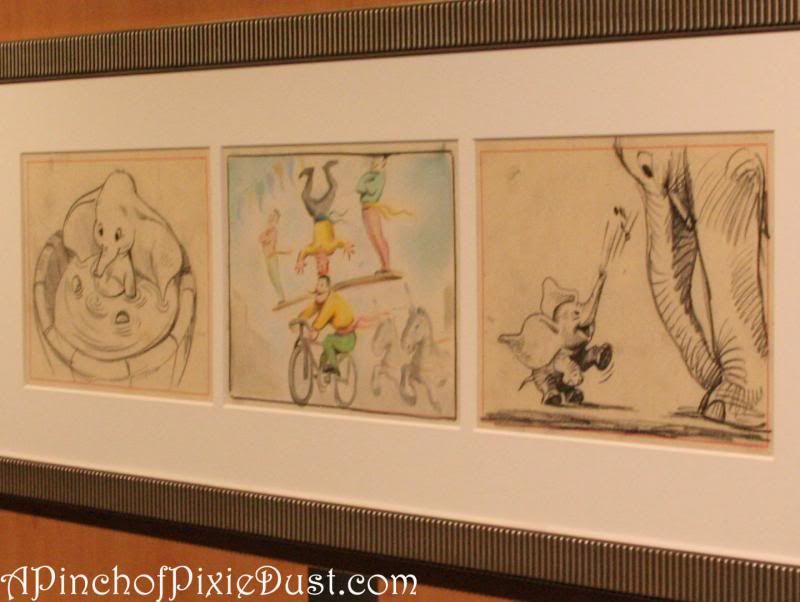 Can we all just acknowledge that Dumbo is the cutest?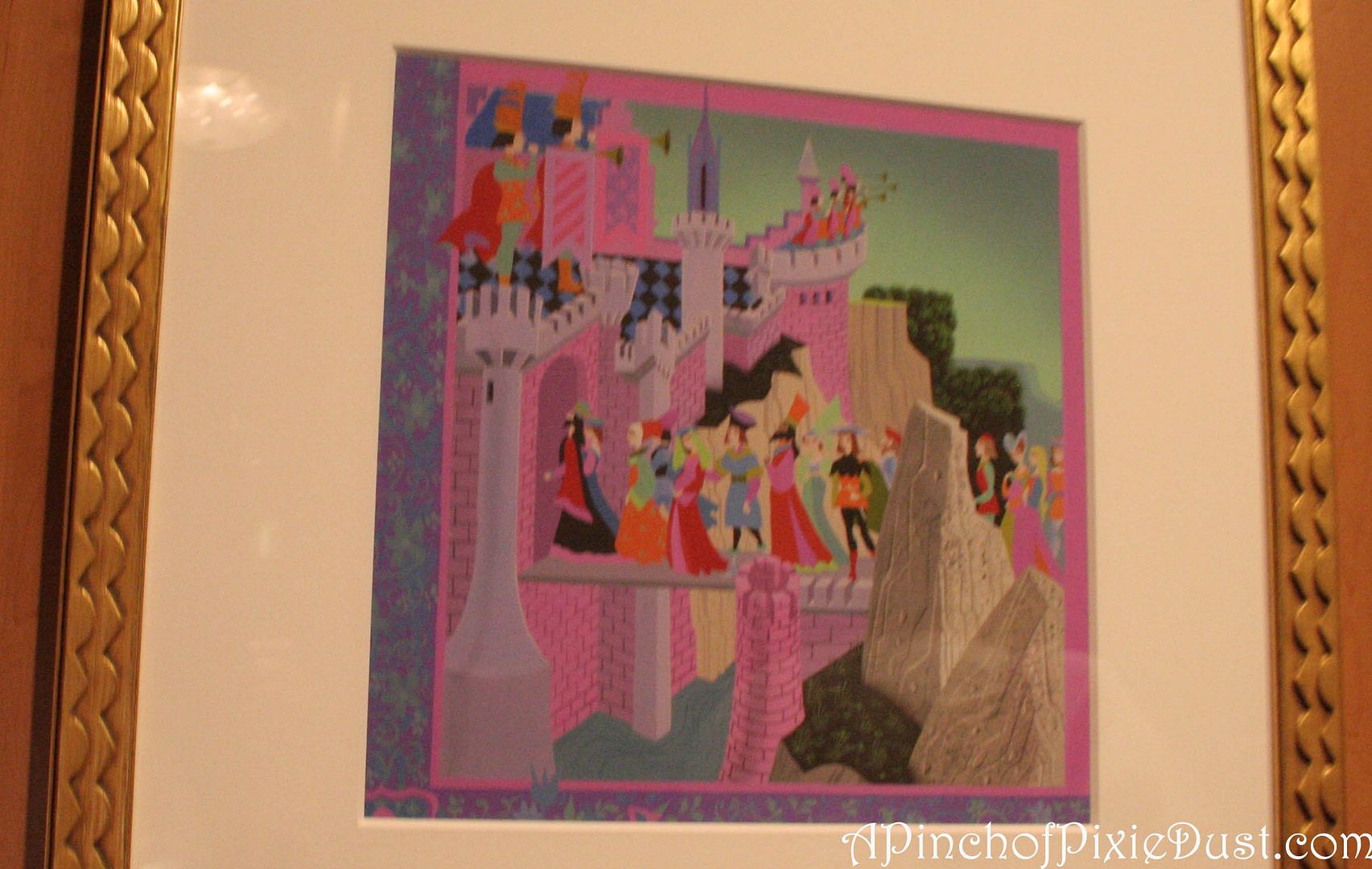 The castle scenes from
Sleeping Beauty
(they look like they were done by
Mary Blair
, but I didn't notice the artist's name) were some of my favorites - and they look perfect in those regal gold frames!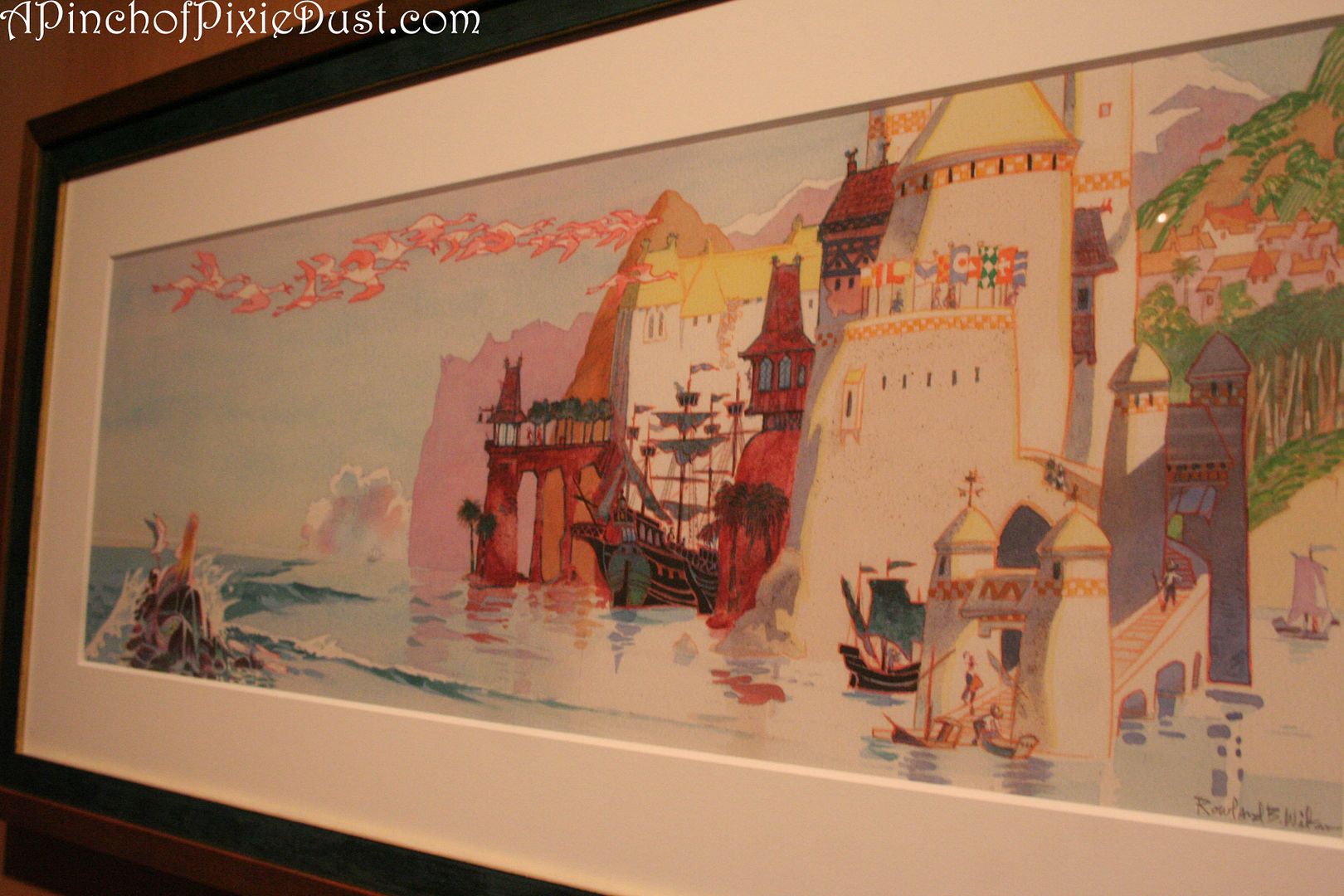 Since you're out on the ocean, of course you'll find paintings of Prince Eric's castle...and you might spot some mermaids too...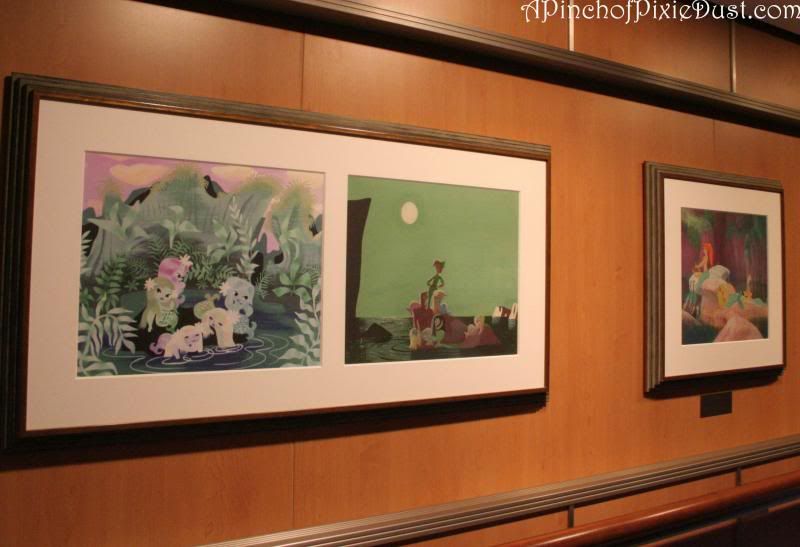 These girls are from Peter Pan. Keep an eye out for pirate ships...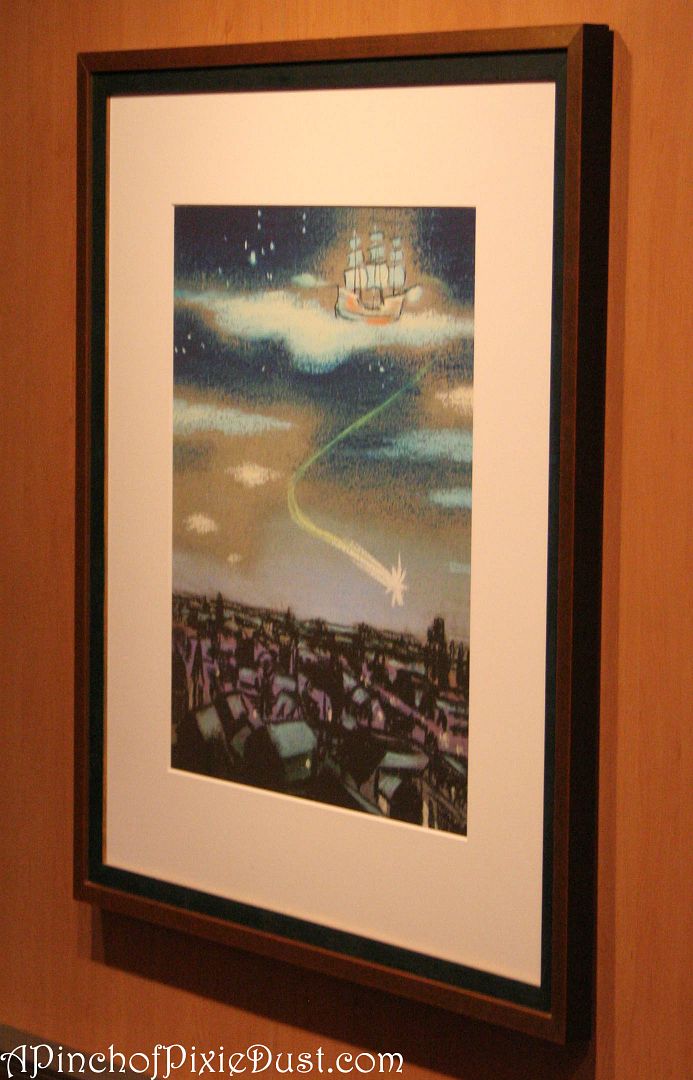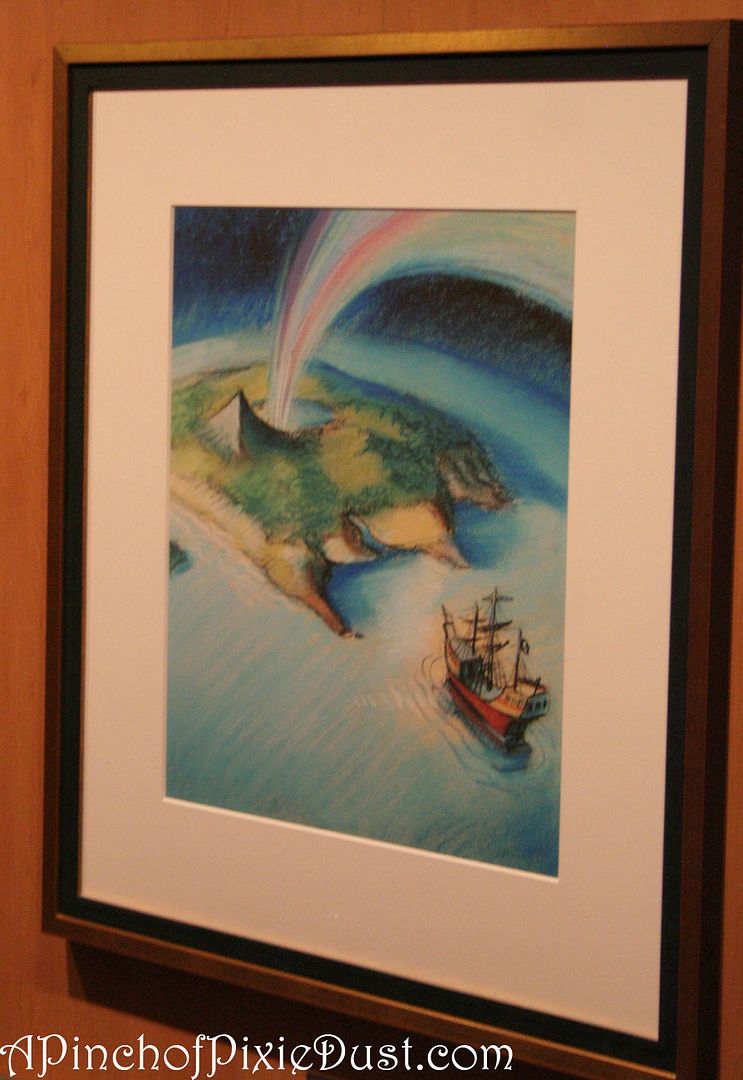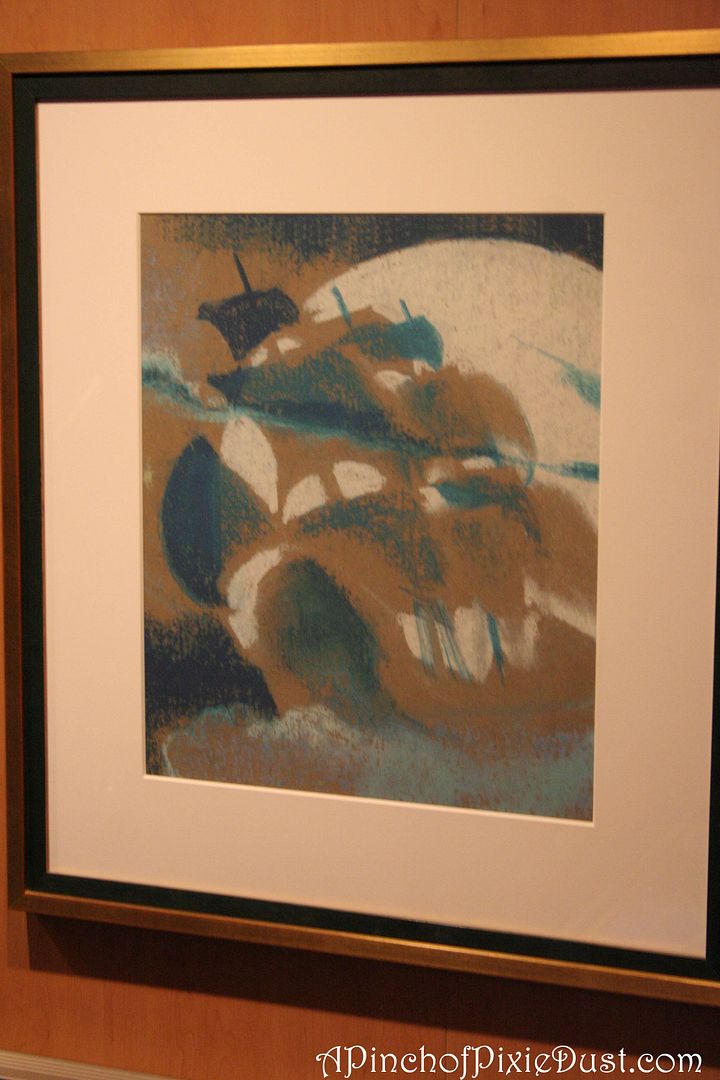 Setting sail for Neverland!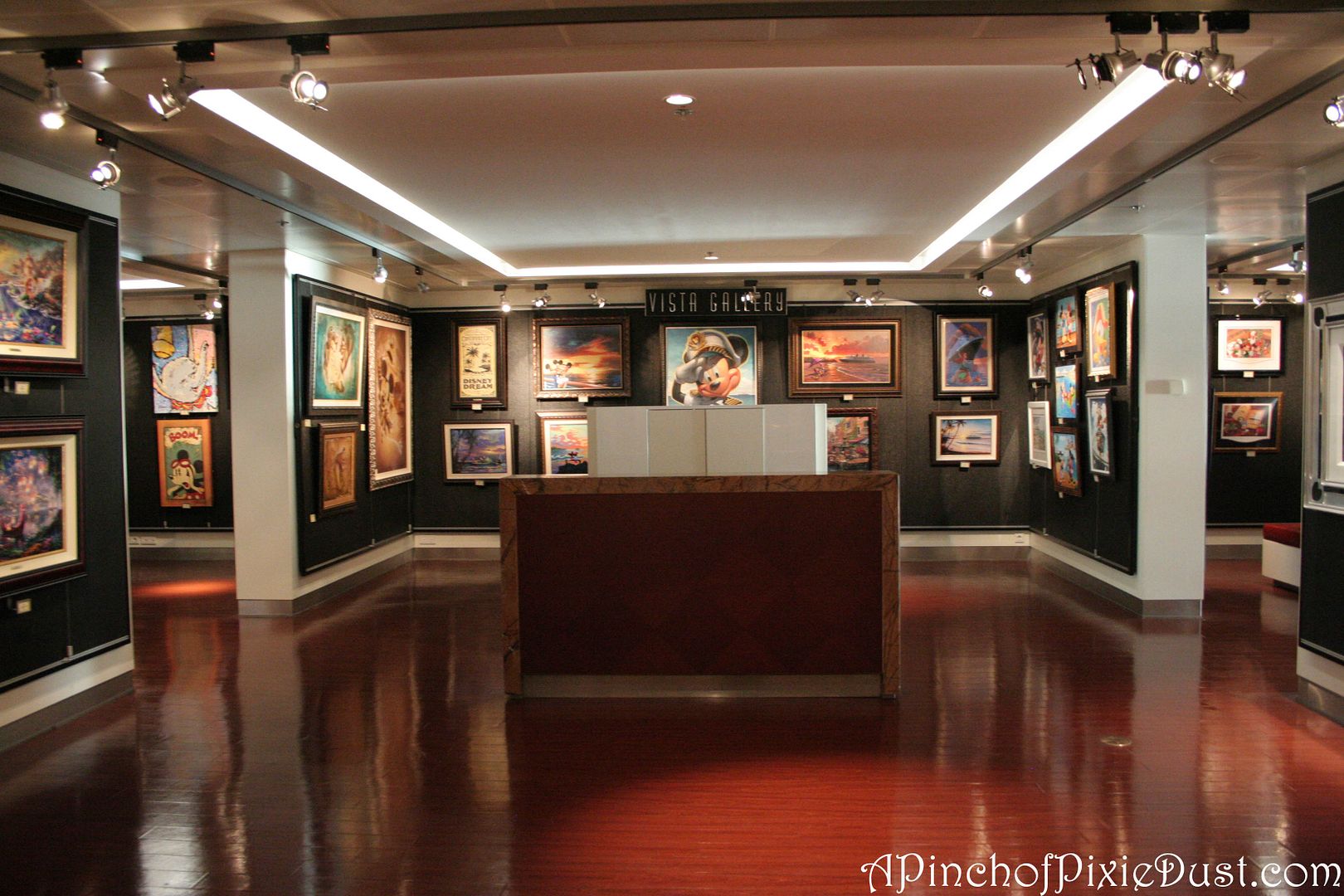 This is Disney, so you know they're not only going to show you lovely art - they're also going to try to sell it to you in the Vista Gallery. But if you look closely here, you'll find one portrait that's not for sale and not like the others...
It's Mona Lisa Minnie! And as you stand in front of her you'll find her eyes not only follow you, they also blink and move!
Minnie's isn't the only work of enchanted art - there's pixie dust all over the ship. These magical paintings are technically a part of the interactive
Midship Detective Agency
game - a little bit like the
Sorcerer's of the Magic Kingdom
game. If you get a detective badge/game card from one of the kiosks you can play along, and the painting become screens for you to solve a stolen art case on. We did not end up playing the game, but the paintings will still do a small show with sounds and movement for you even if you don't have a game card. They were charming!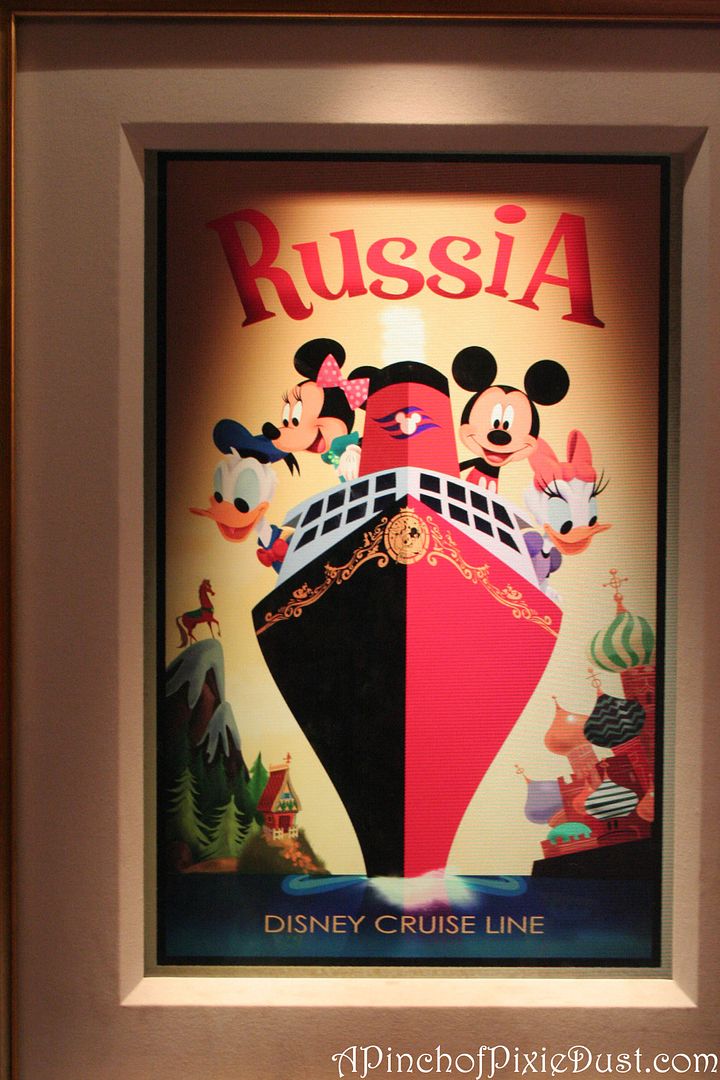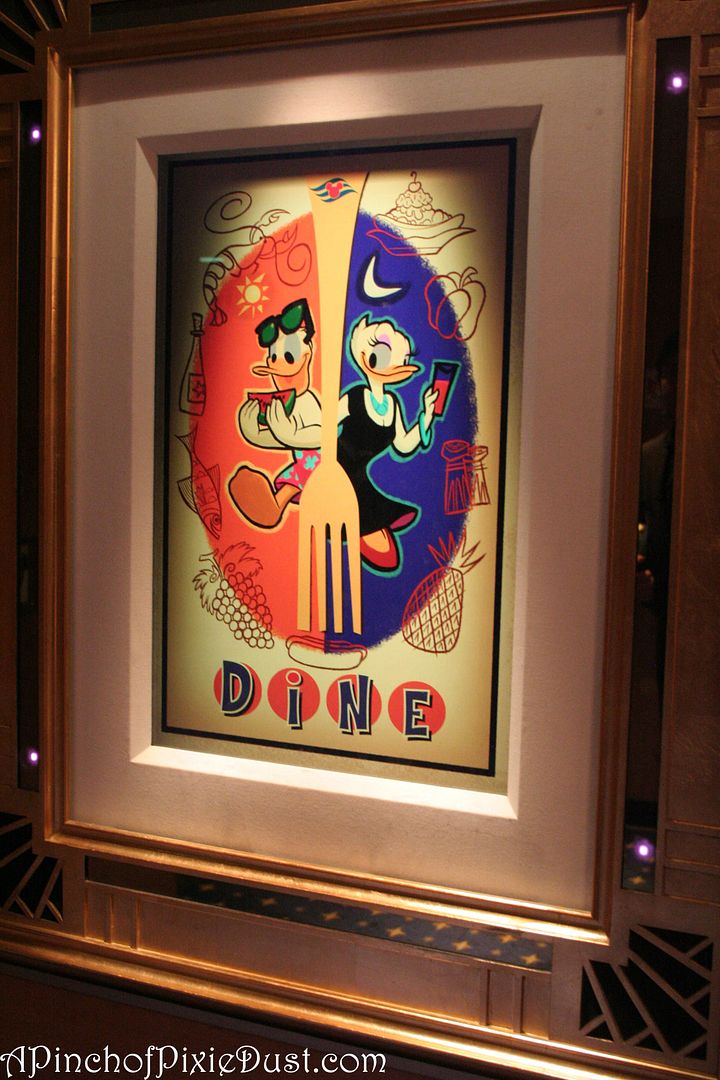 There were paintings showcasing other Disney Cruise Line destinations and dining.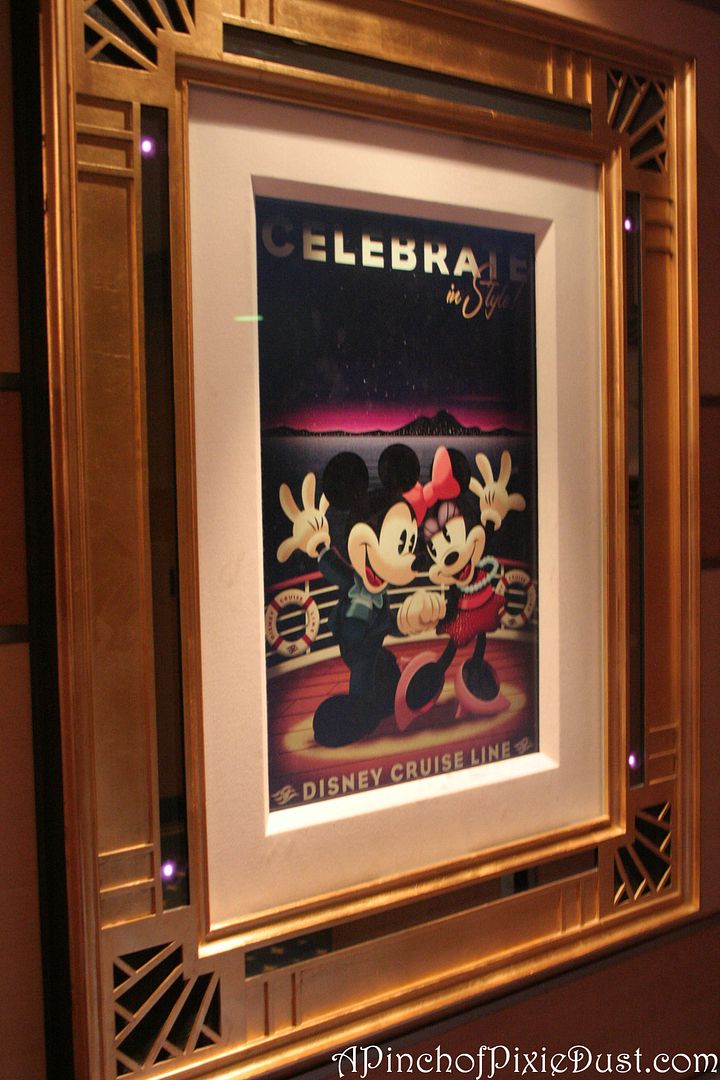 The scenes of Minnie and Mickey enjoying a cruise were so sweet!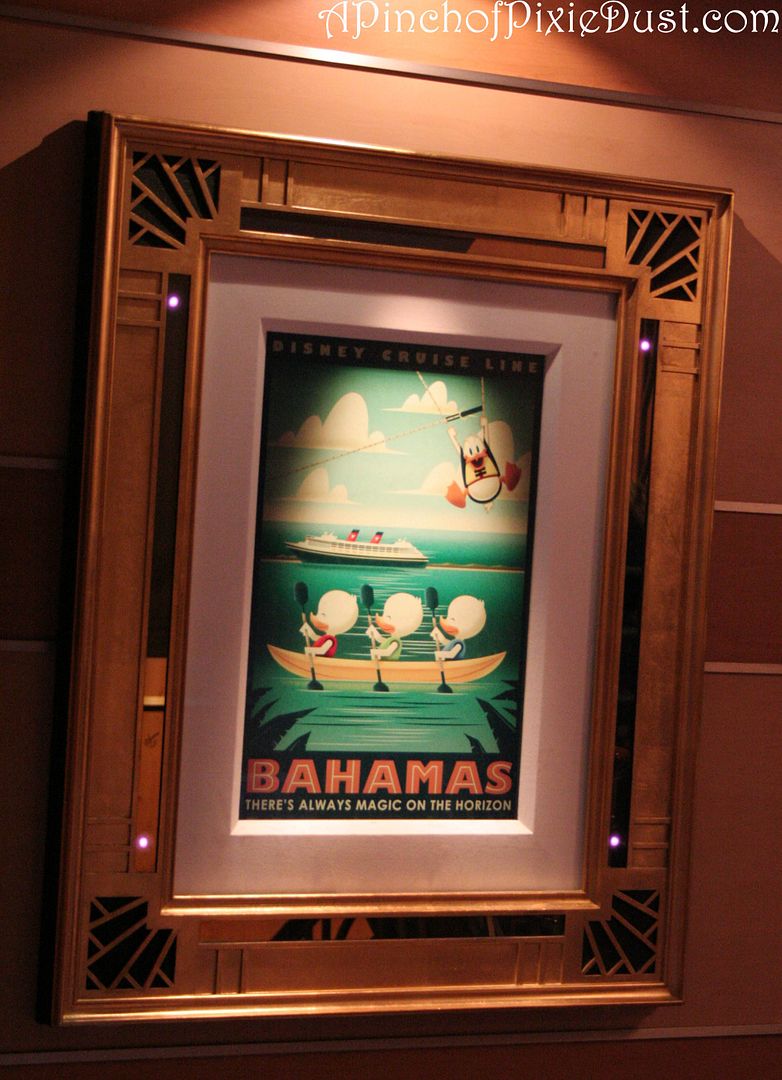 And the Castaway Cay scenes were very fun - you could watch the cruise ship sailing by in the background, puffing mickey-shaped smoke with the whistle blowing the "When You Wish upon a Star" notes!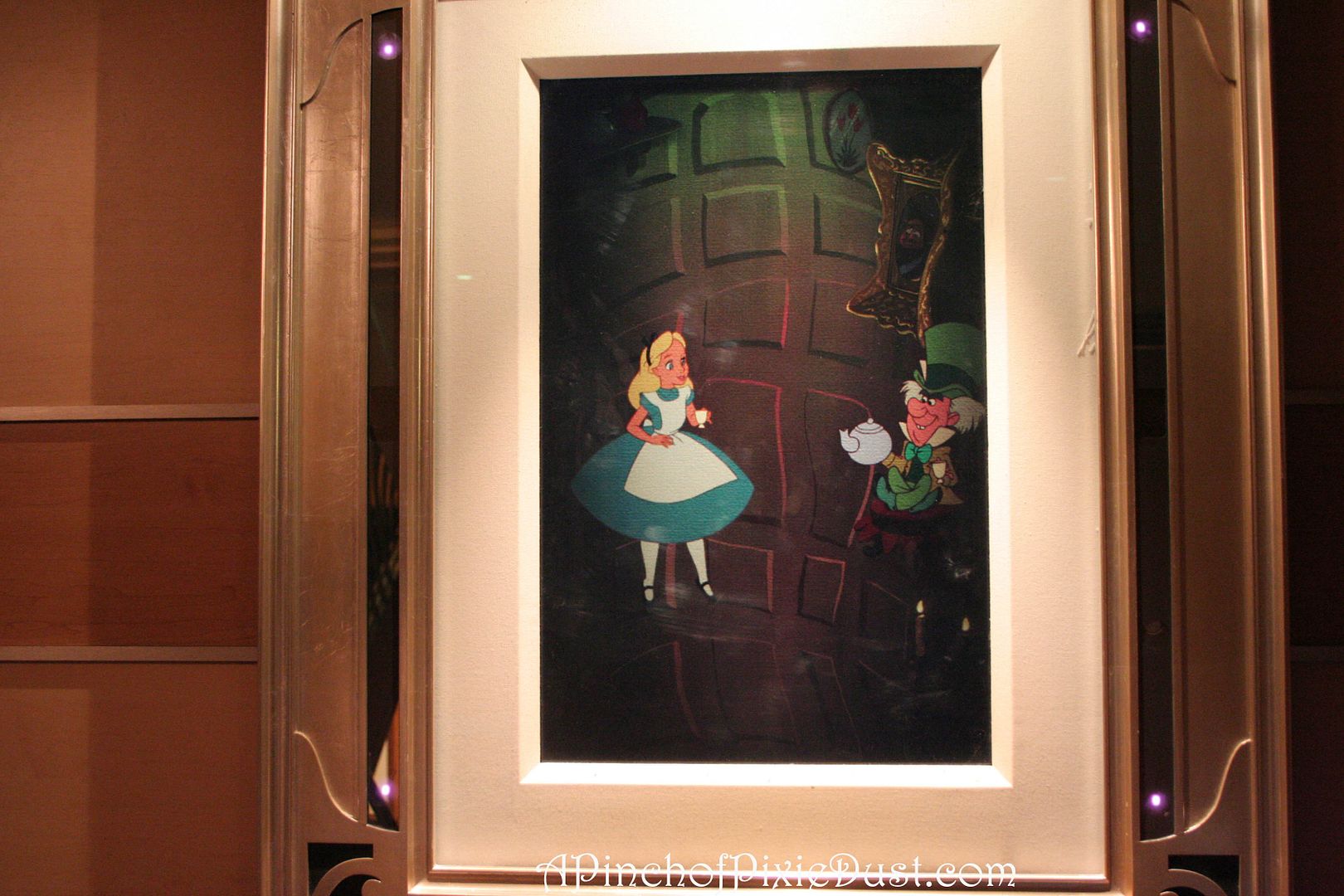 The enchanted paintings were the ones near the elevators - although not every painting by the elevator moved. For instance, the above Alice was floating down to Wonderland...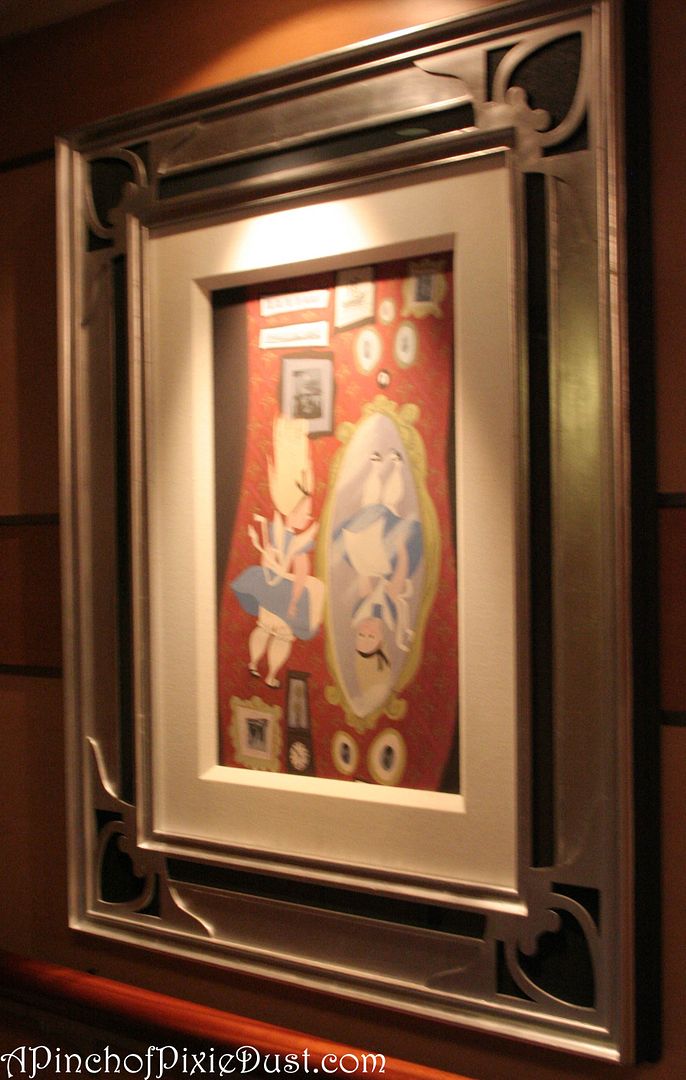 But this Alice stayed still! The frames look suspiciously the same however...maybe they could set this up to be an enchanted painting too??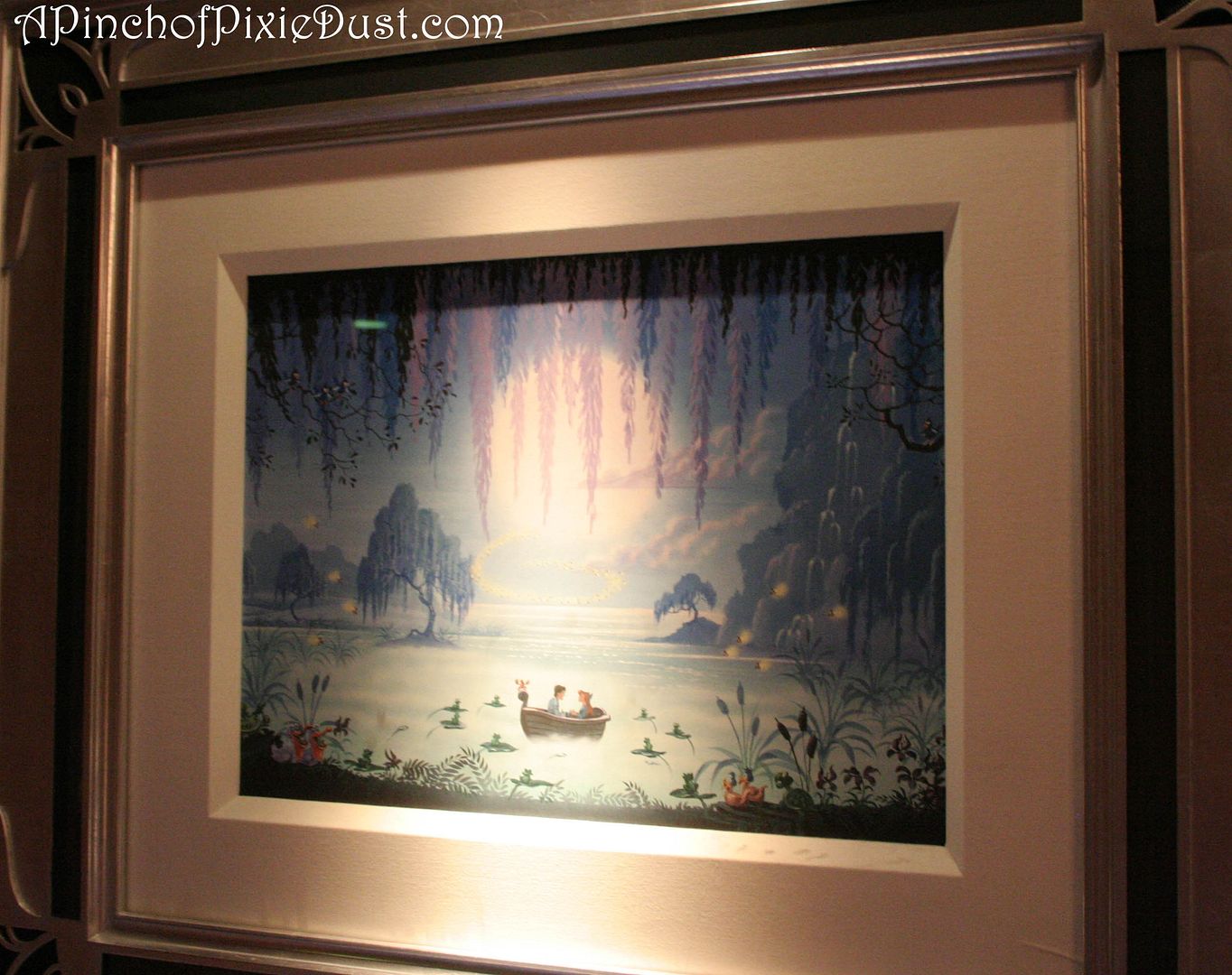 By the end of the cruise I would just start standing in front of any painting and expect it to do something. The "Kiss the Girl" scene didn't...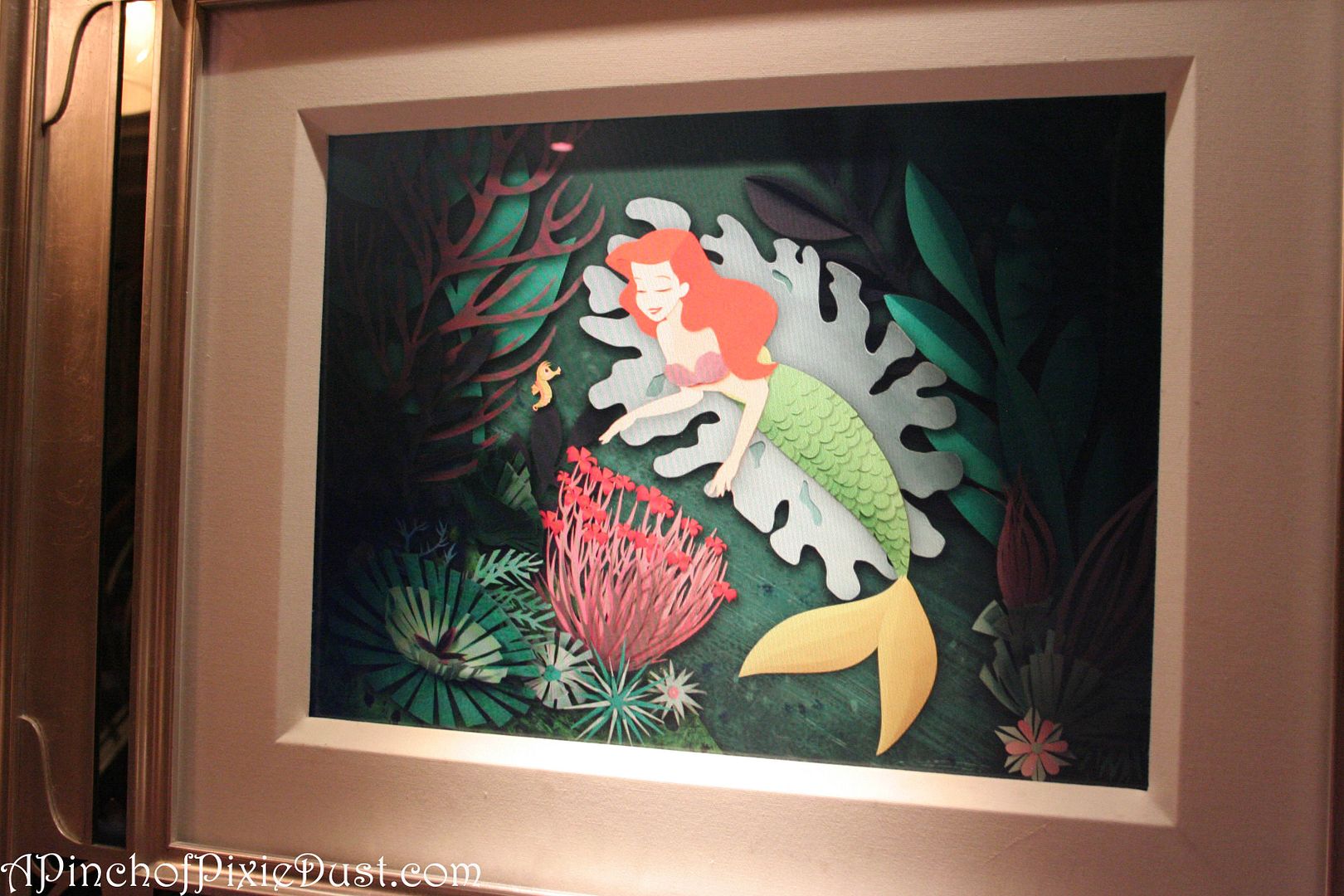 ...but Ariel did! In fact, if you stood in front of it for long enough, you could see three scenes: Ariel, some dancing fish friends, and Ursula cackling.
Have you ever seen the enchanted art on Disney Cruise ships?