Good morning, everybody. How do you feel about going on a cruise today?
I wouldn't mind waking up on the Disney Dream this morning and escaping this crazy winter weather for a little bit.
THIS is my backyard right now. It's gorgeous, but it's also backbreaking to shovel.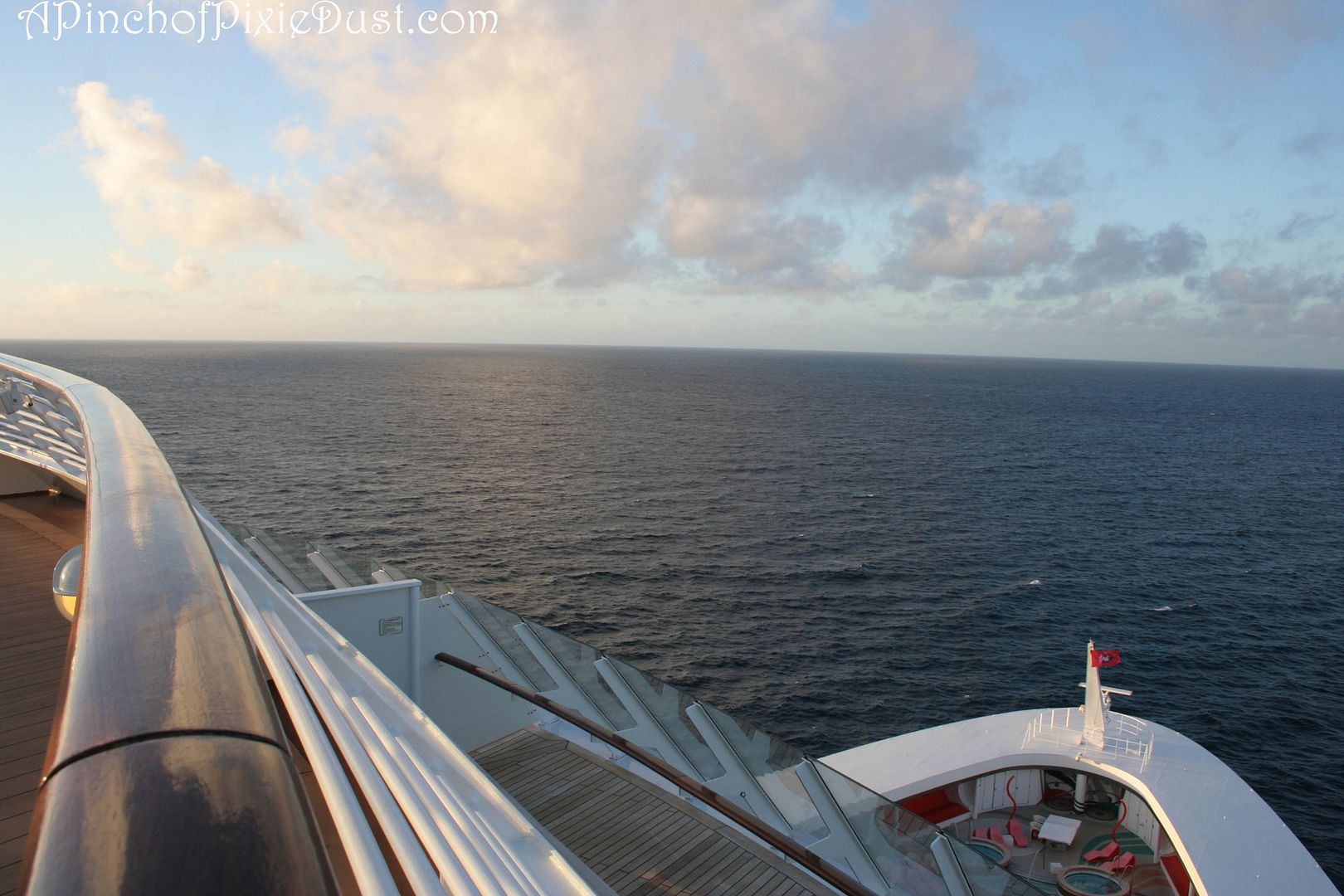 On the Disney Dream you don't have to think about getting up early to shovel. Although you
should
get up early to see the sunrise...
Mornings are possibly THE loveliest time to be on a Disney Cruise ship.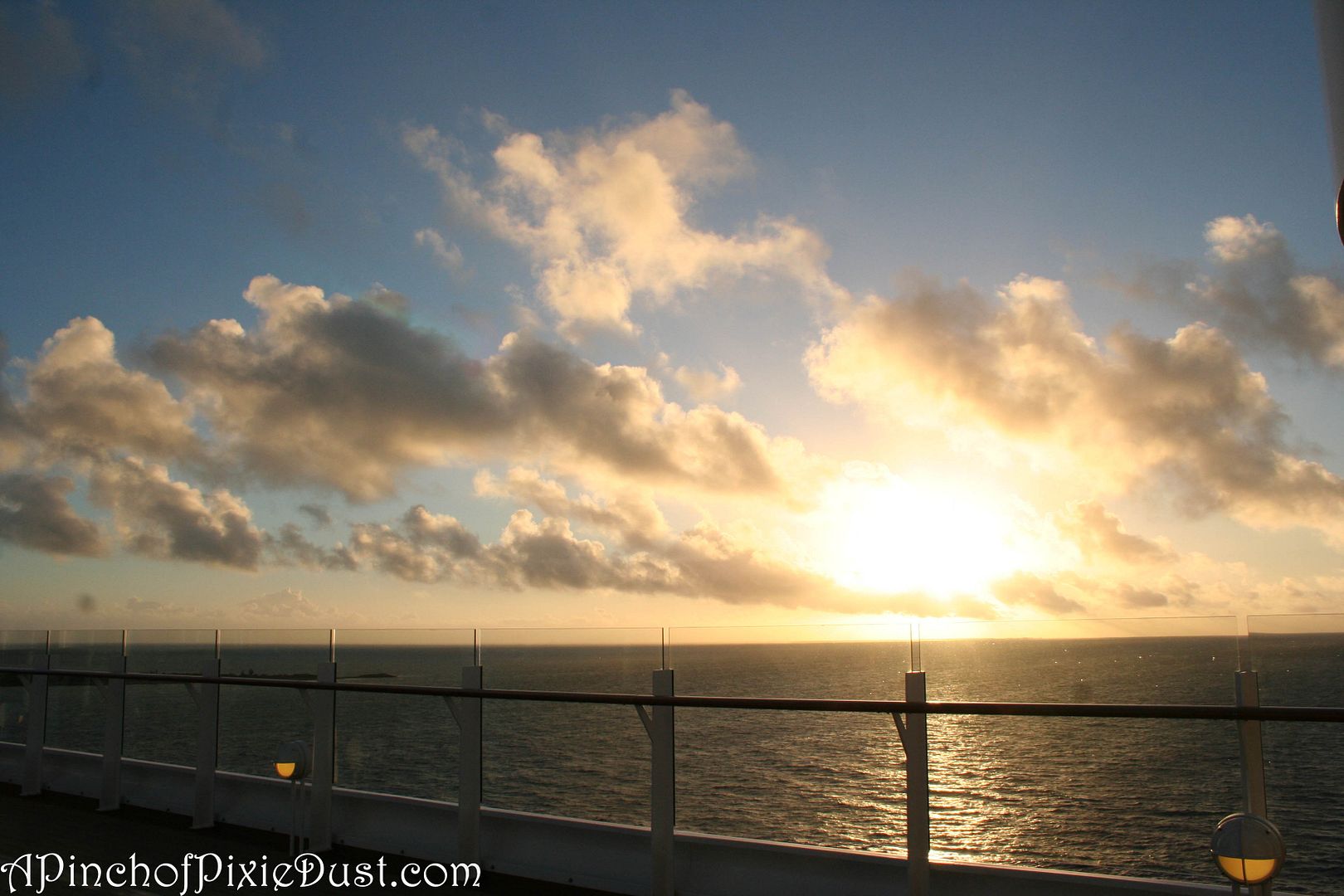 In the first place, a sunrise over the sea is something that should NOT be missed!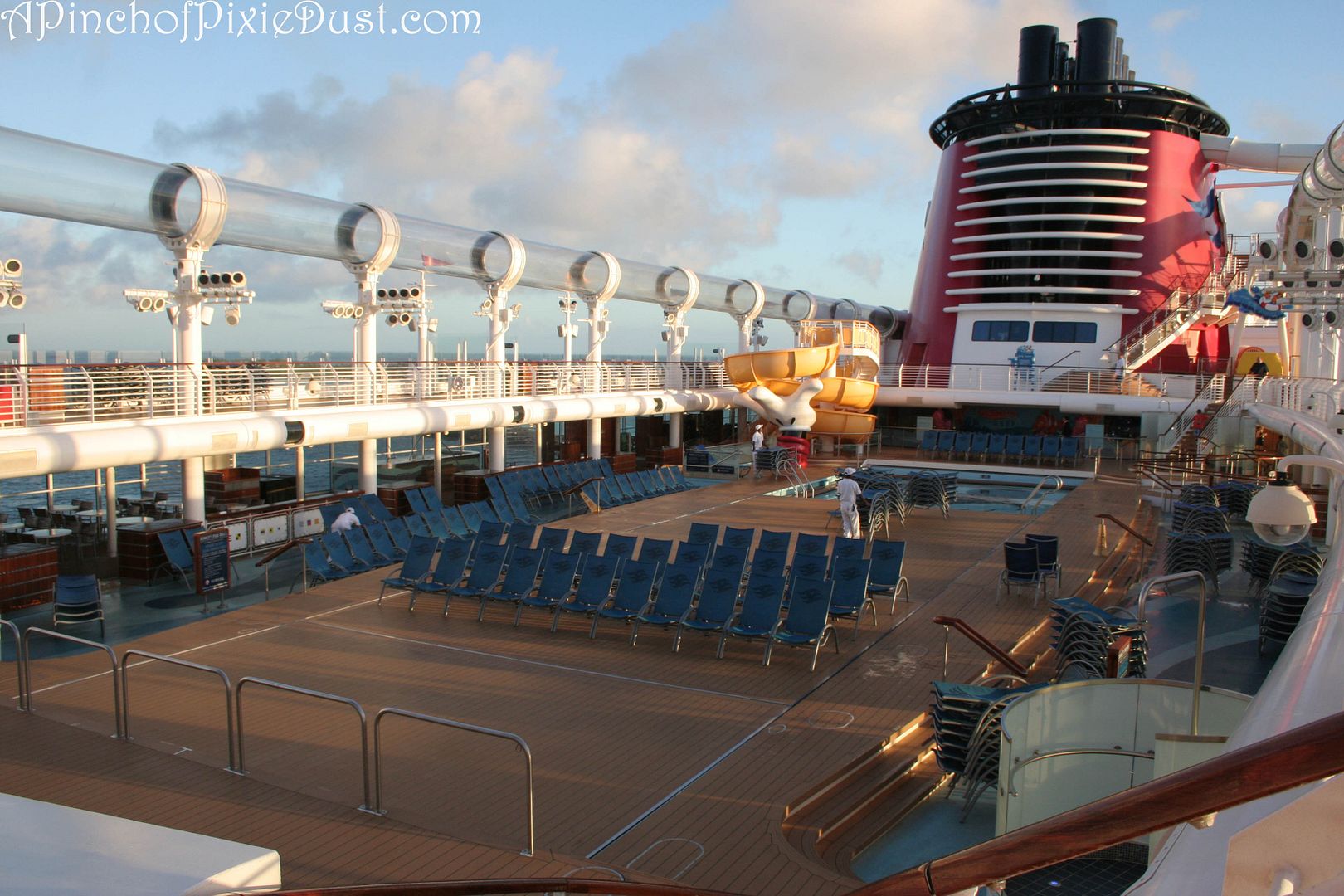 In the second place, the Disney Dream is a pretty large ship, and the public spaces can feel pretty darn crowded during the day. But when the sun is rising and the sky is just waking up, you have it all to yourself...
The Aquaduck isn't even open yet - there's no water running through it!
And look at those CLOUDS.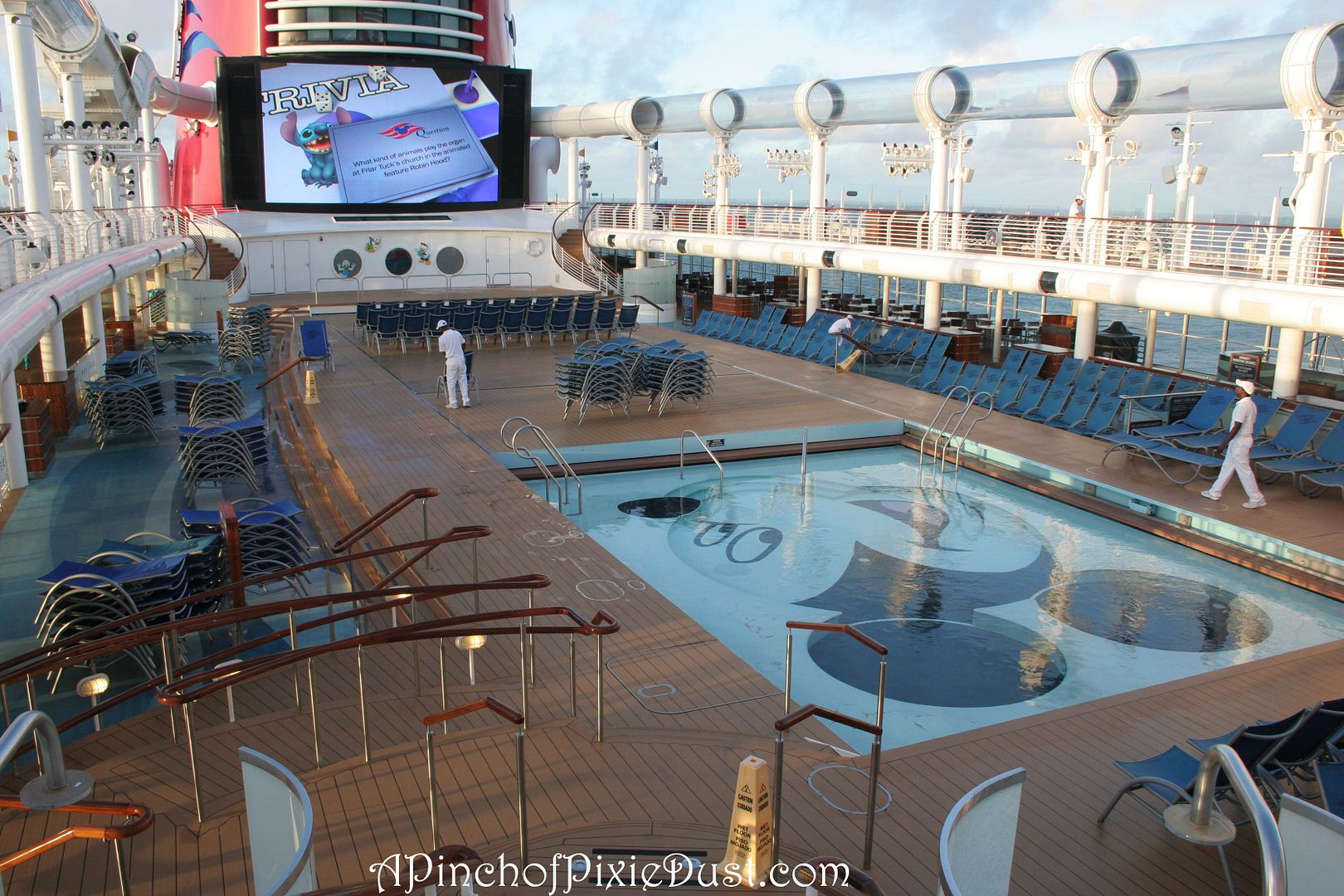 It was fun watching the cast members getting ready for the day - placing out the deck chairs just so and swabbing the decks! (That's the nautical term for mopping, right?) It was also fun to see the pools empty - during most of the day they were JAMMED.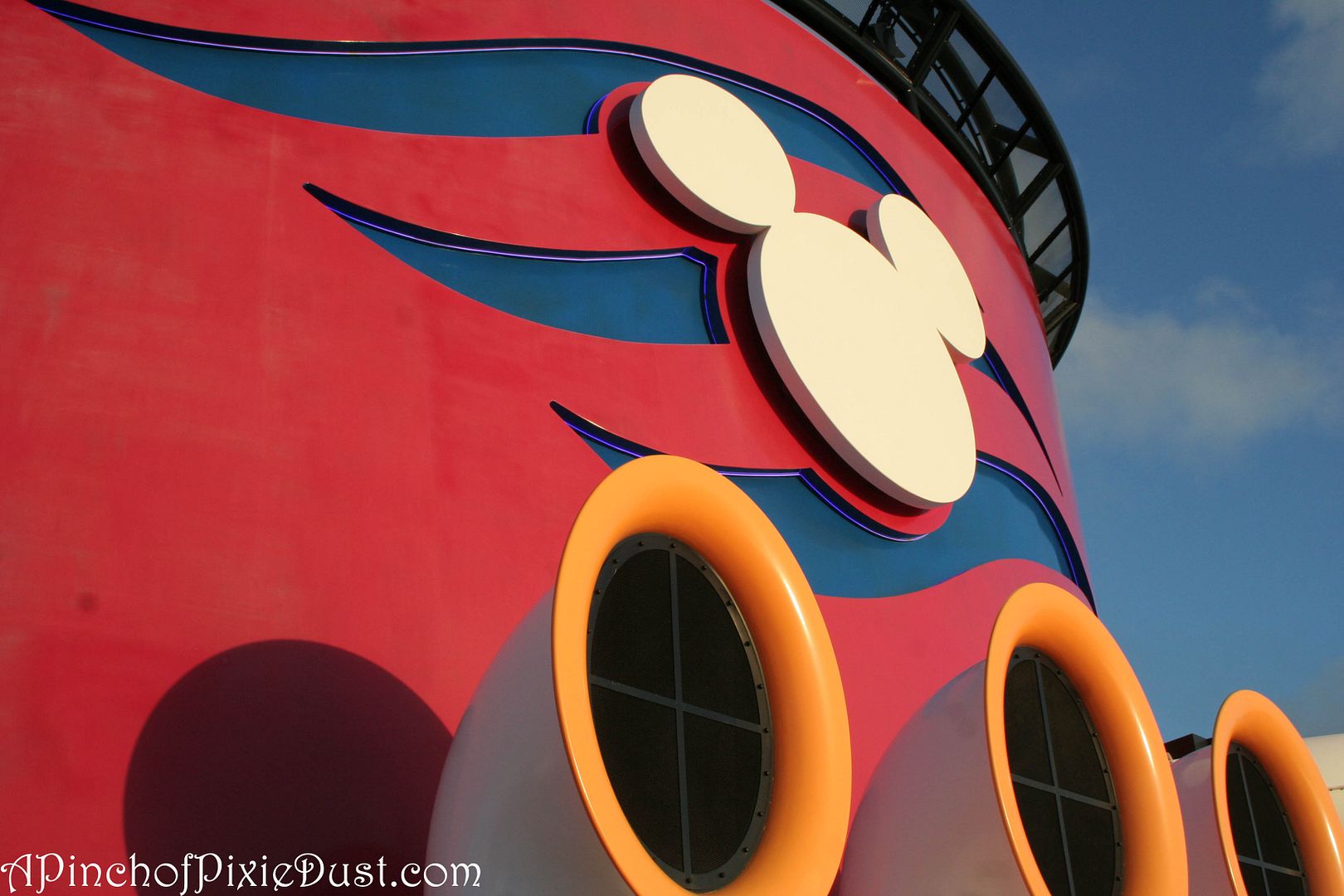 Those Mickey funnels look so pretty in the morning light!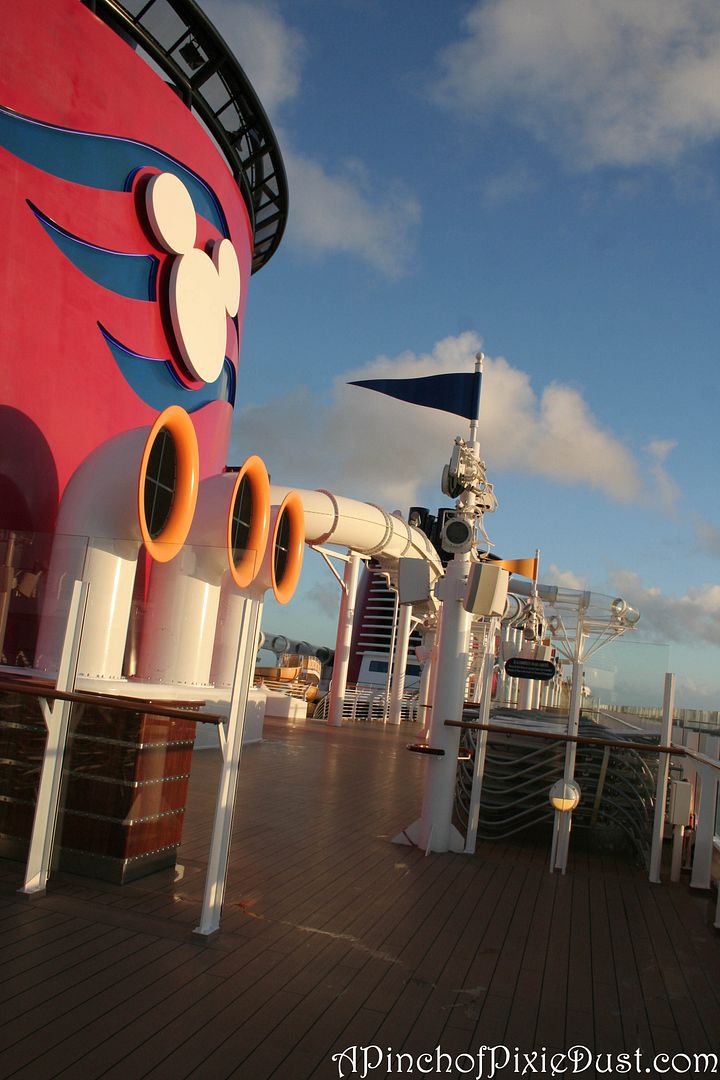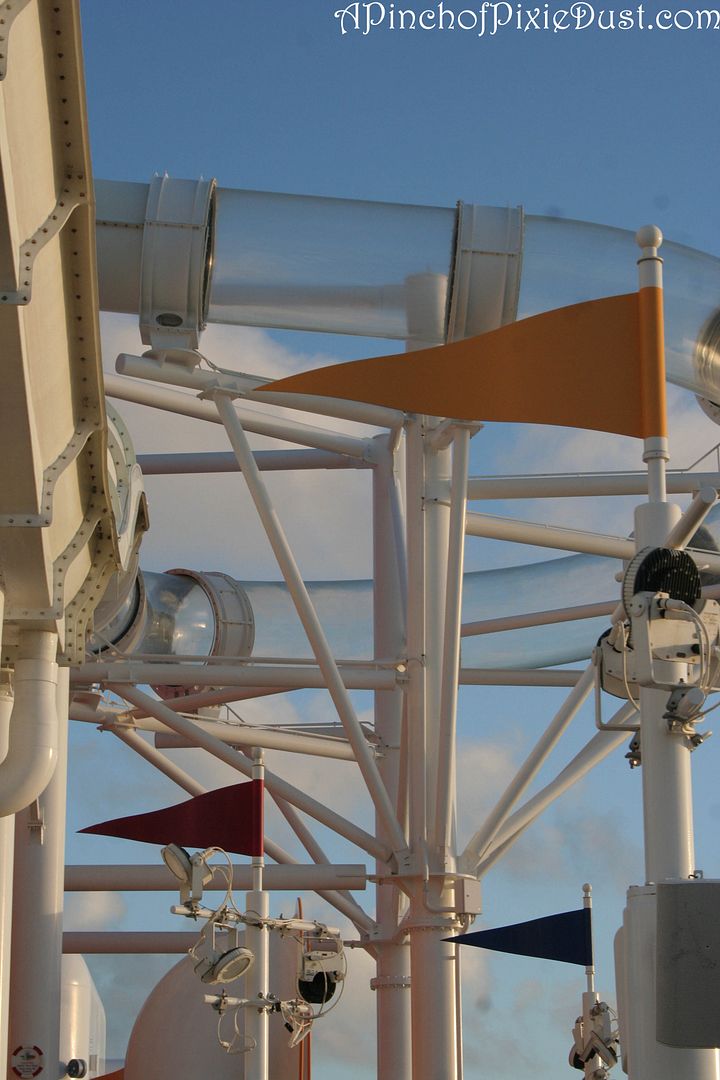 I strolled from the family area over to the "adults only" part of the upper decks, and that was deserted as well.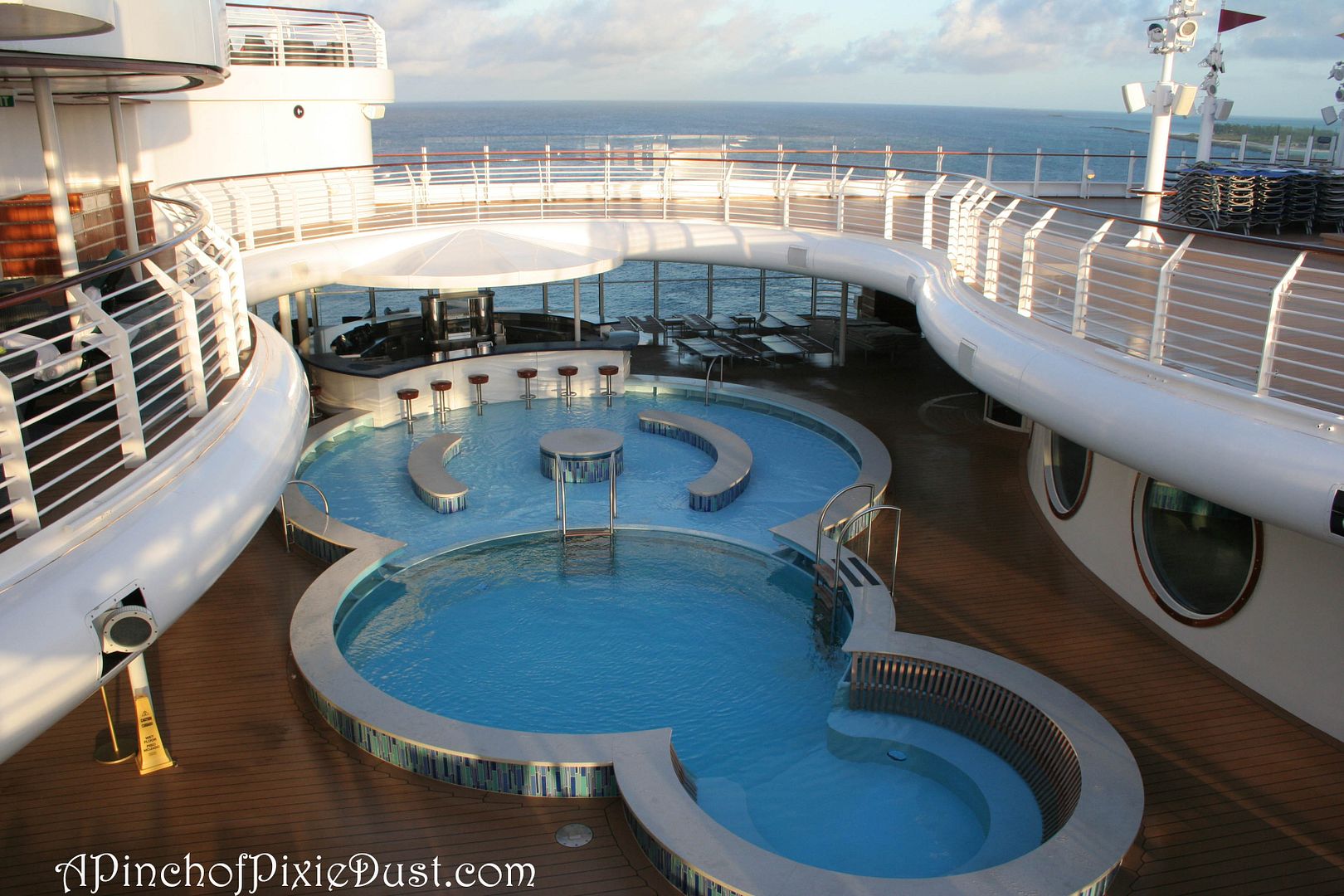 If only the ship had been like this for more of the cruise! ;)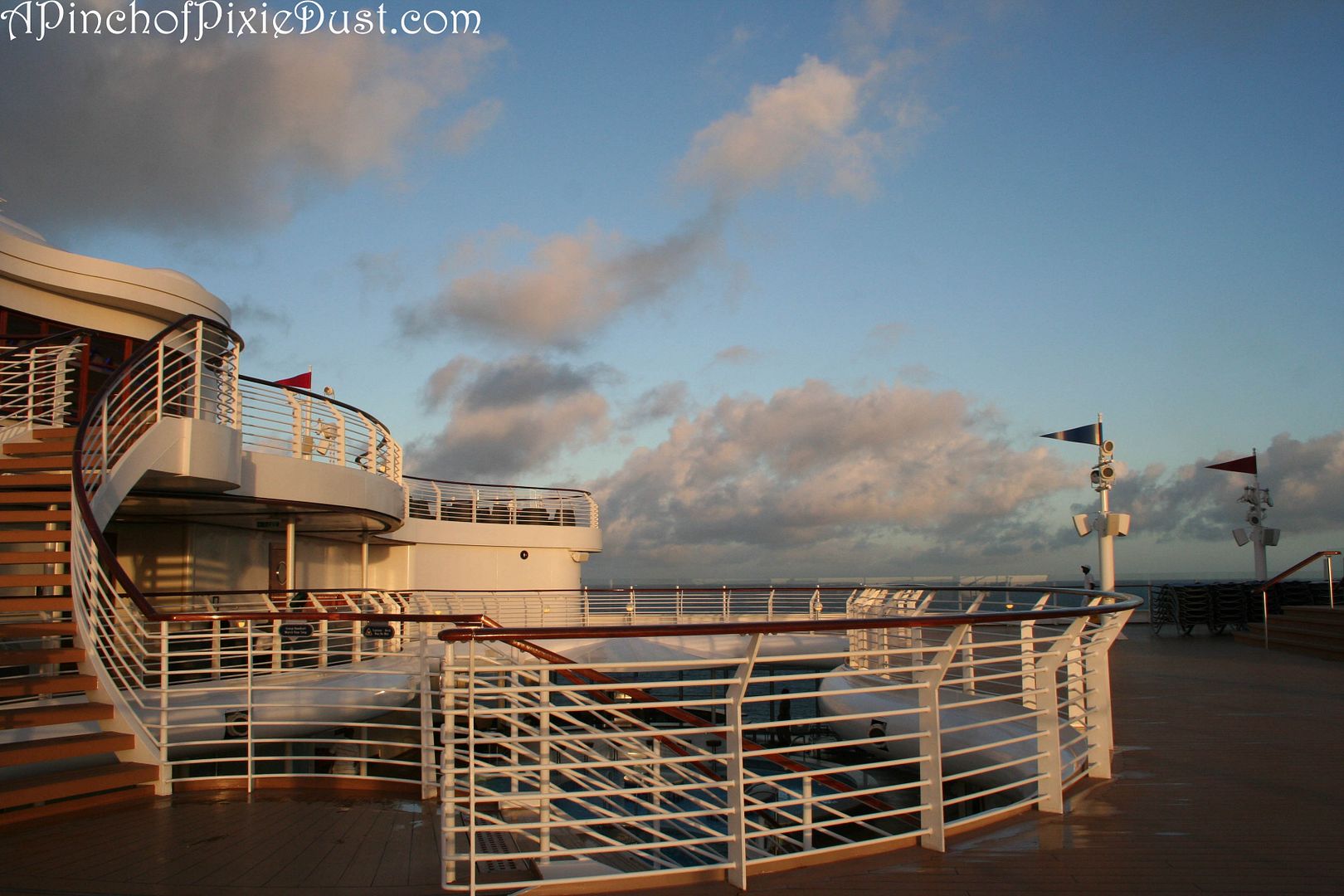 Oh that magical golden-pink sunrise light...waking up early is worth it just for that light in the sky...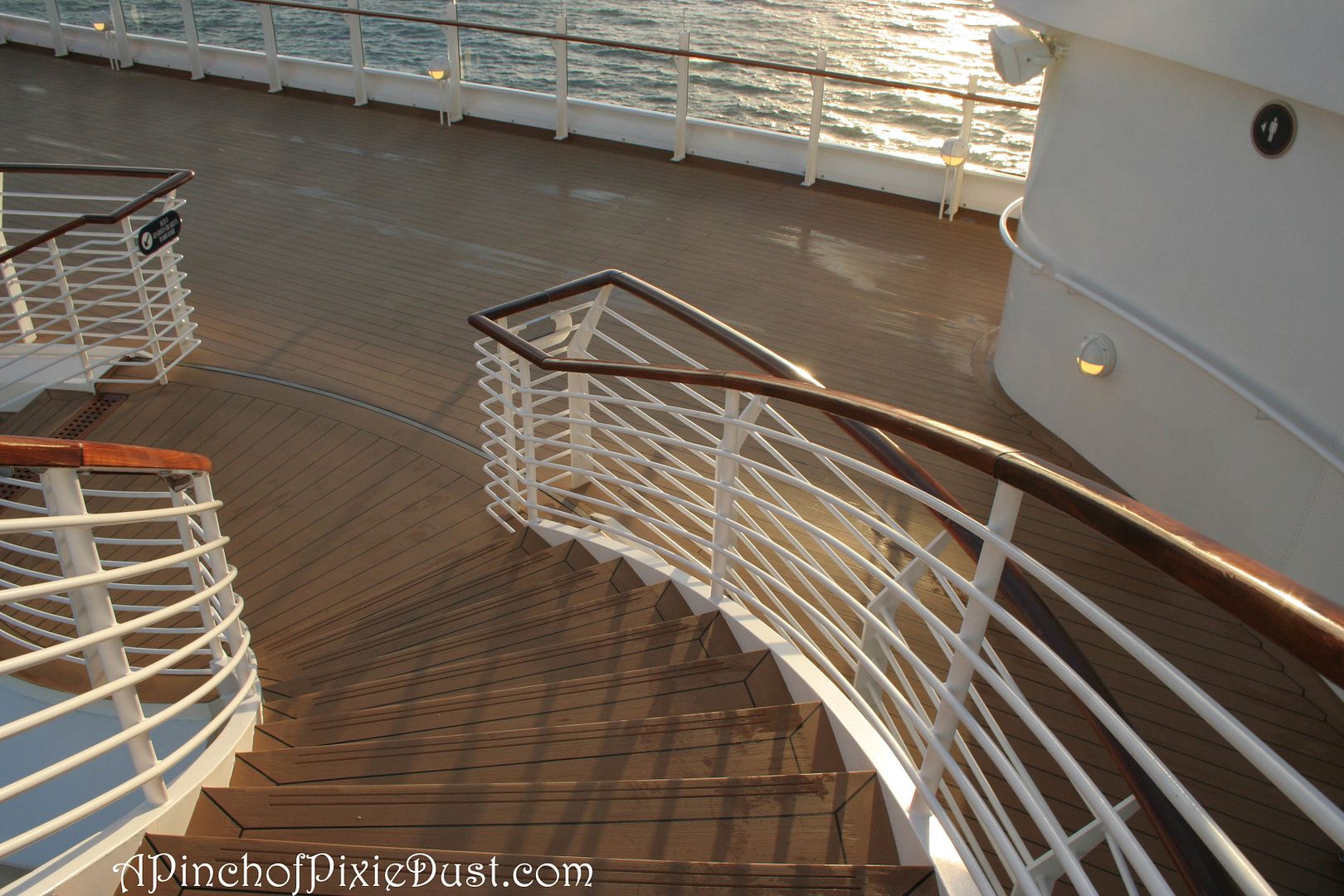 Doing some exploring...
My family doesn't drink much - we're also not fans of having to pay extra for things when we already paid for a cruise - so we never actually patronized the "Waves" bar, but it looked very swanky and fun!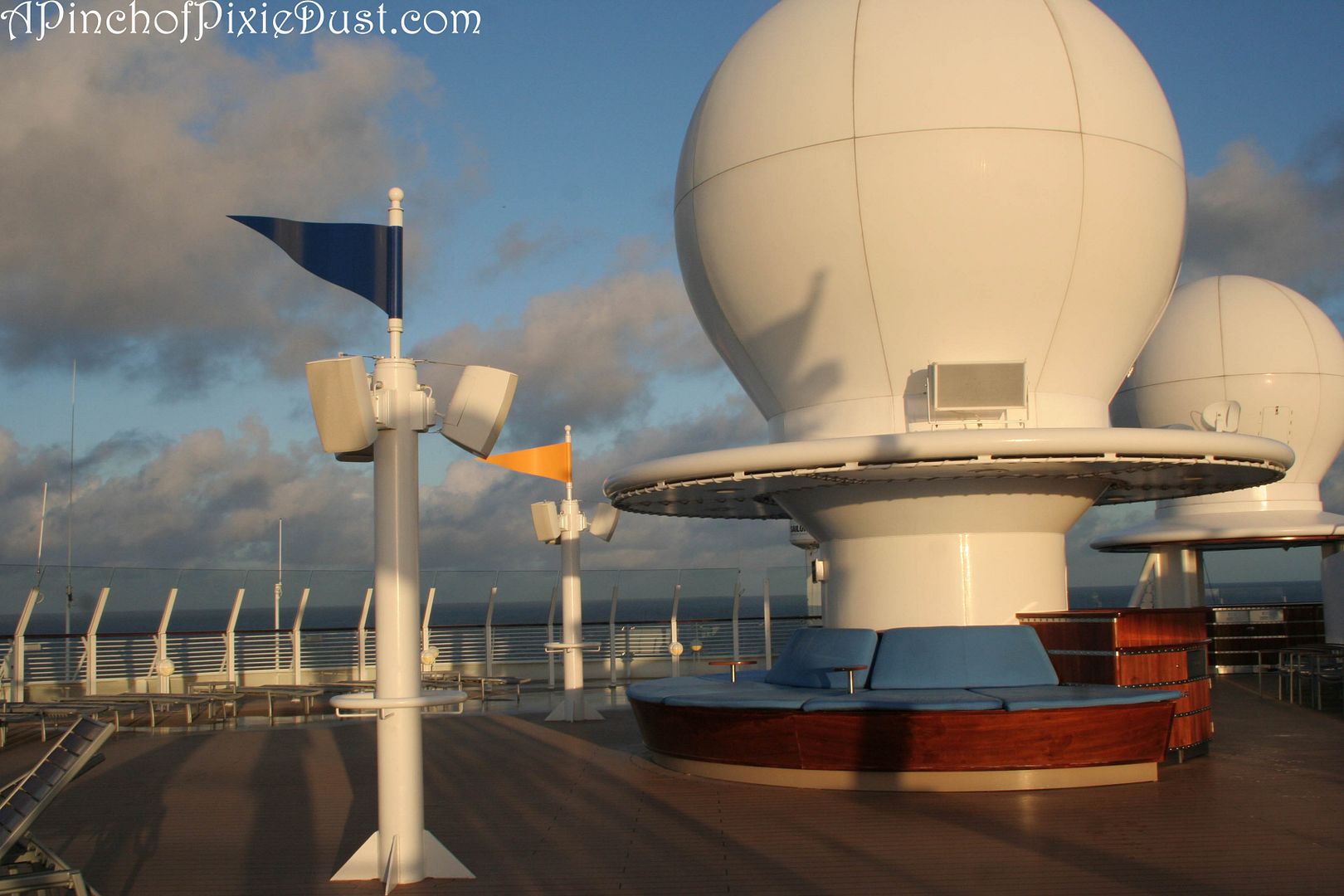 More of the adults area at the very front of the ship...it was SO windy up at the bow!
The concierge level area on the Disney Dream was also up here. We were not staying concierge, but I did peek in through the window at their private lounge!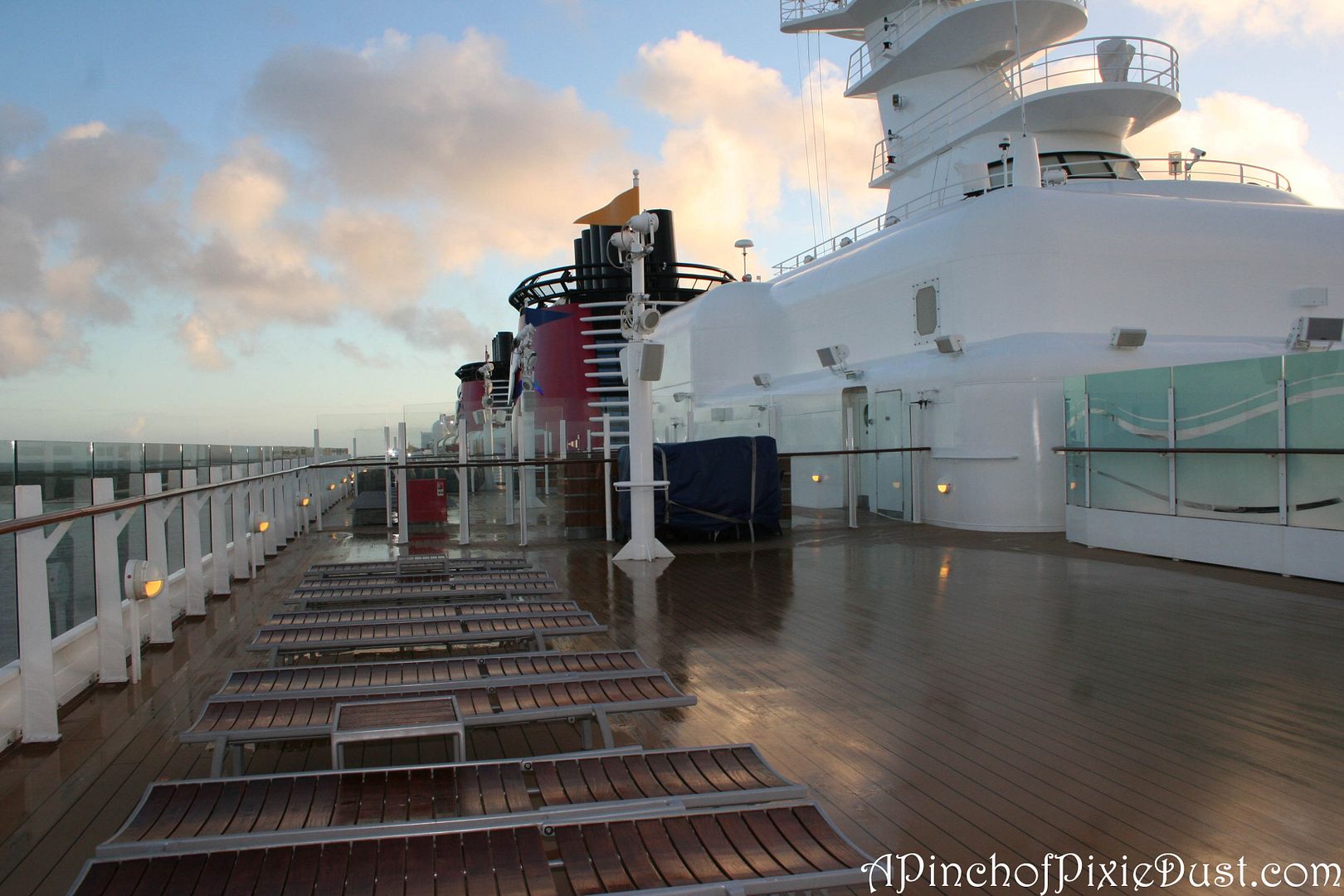 Deck chairs lying at the ready for lazy sun bathers!
Gazing out over Castaway Cay!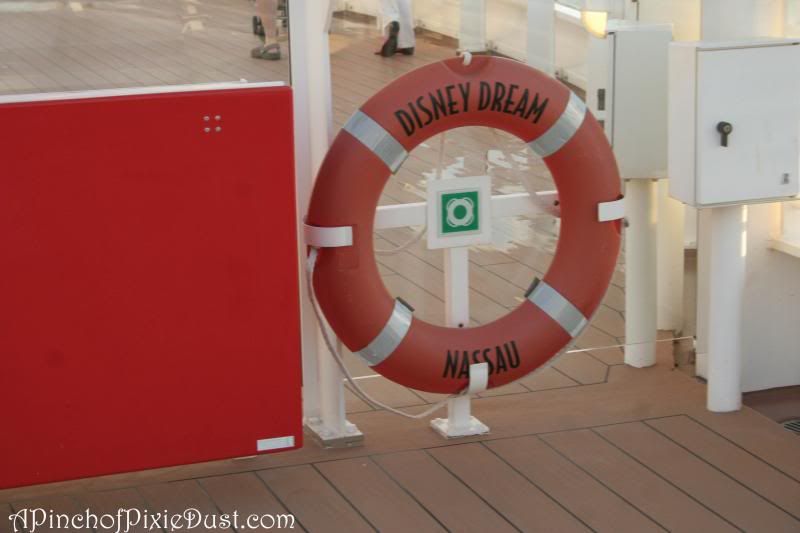 Oh yes, waking up and having a morning stroll on the Disney Dream is extra nice.
And when I started to feel hungry for some breakfast, I just headed downstairs...
....but breakfast is a Disney cruise story that will have to wait for another day!