We're branching out from Disney desserts for this week's
Sweet Treat Monday
. Instead of looking South to Florida, we're looking North to the Adirondack Mountains...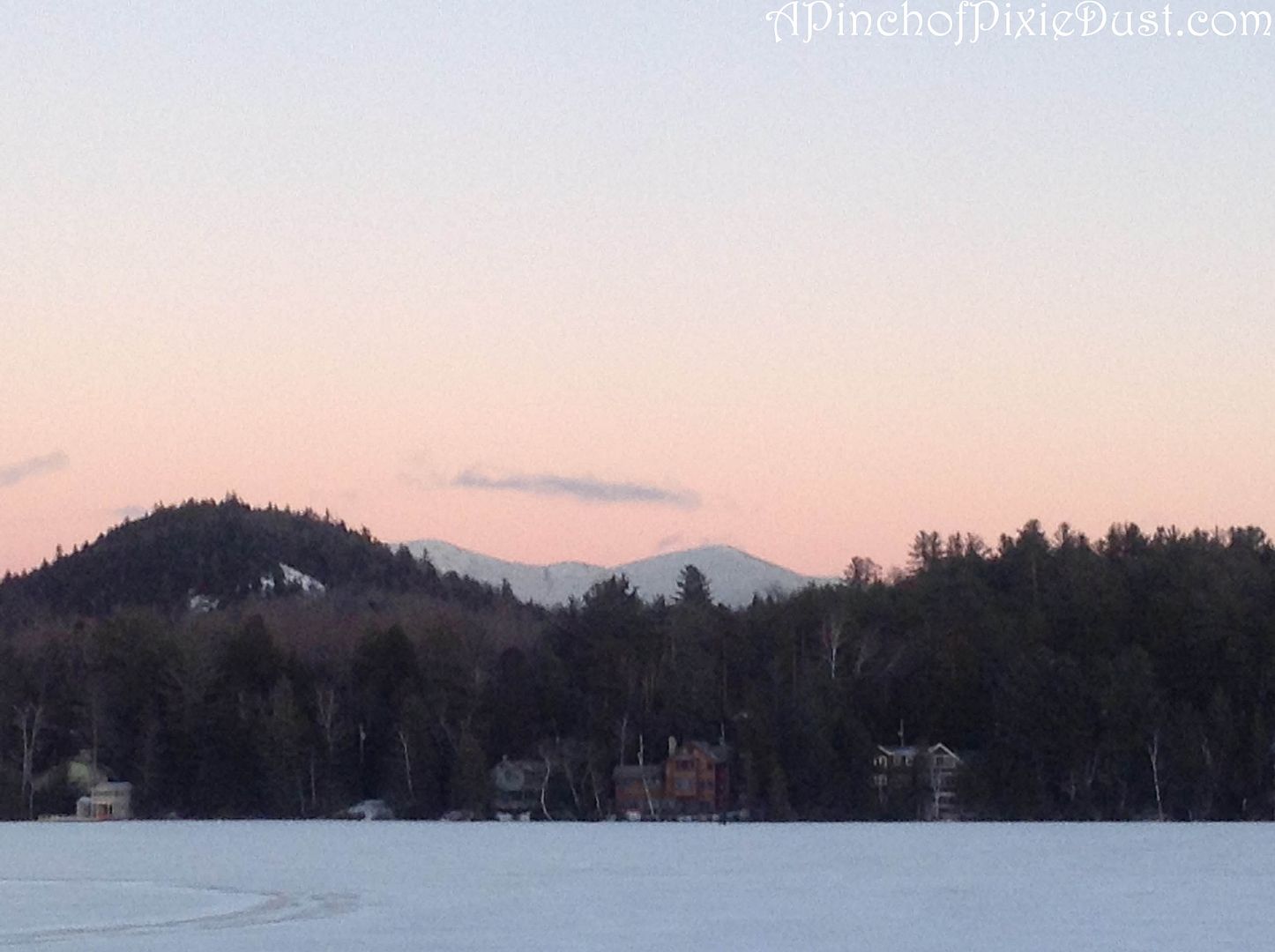 On a trip to Lake Placid, New York earlier this winter, my family discovered a positively lovely bakery called Cake Placid.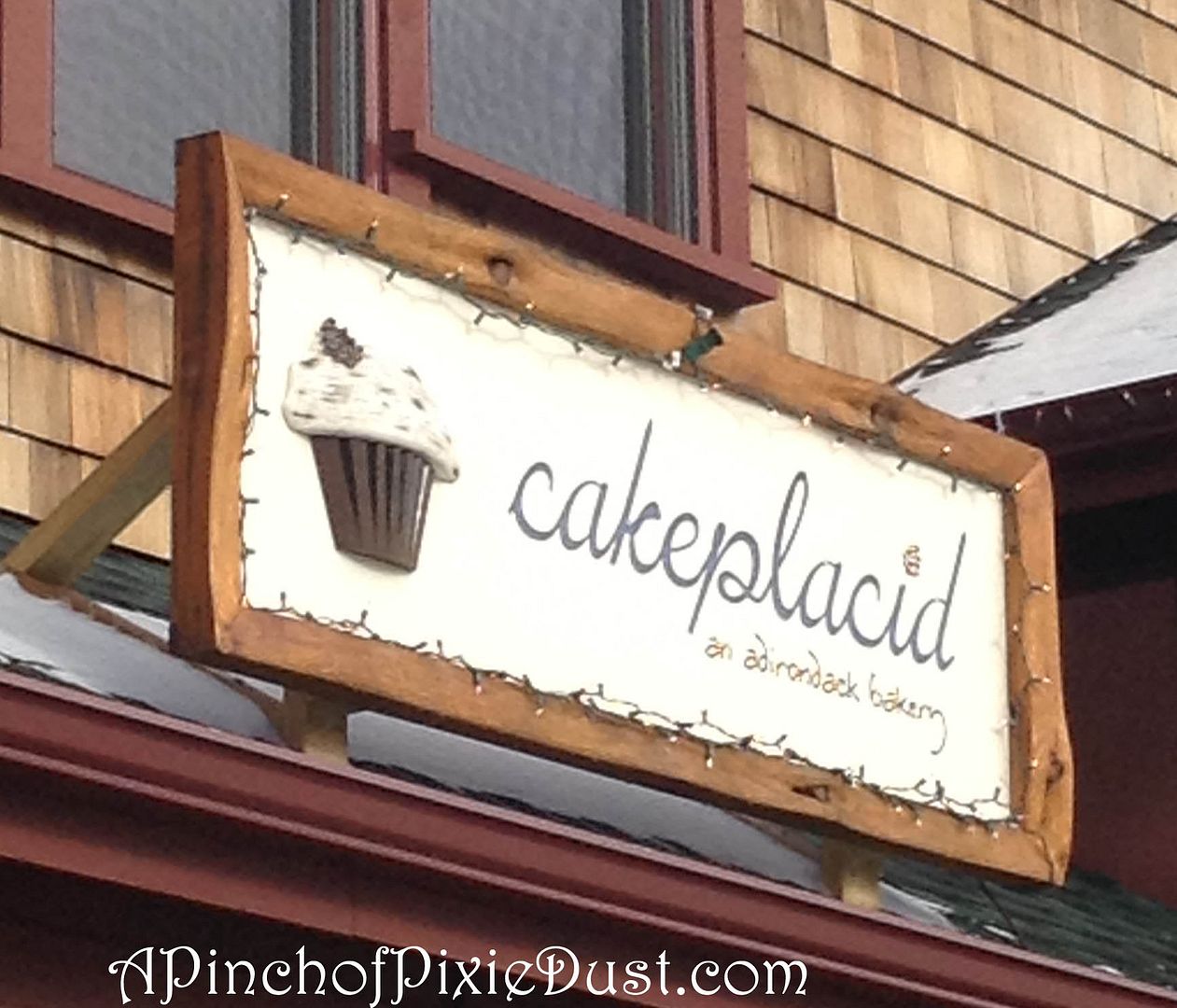 Is that a picture of a cupcake on that sign?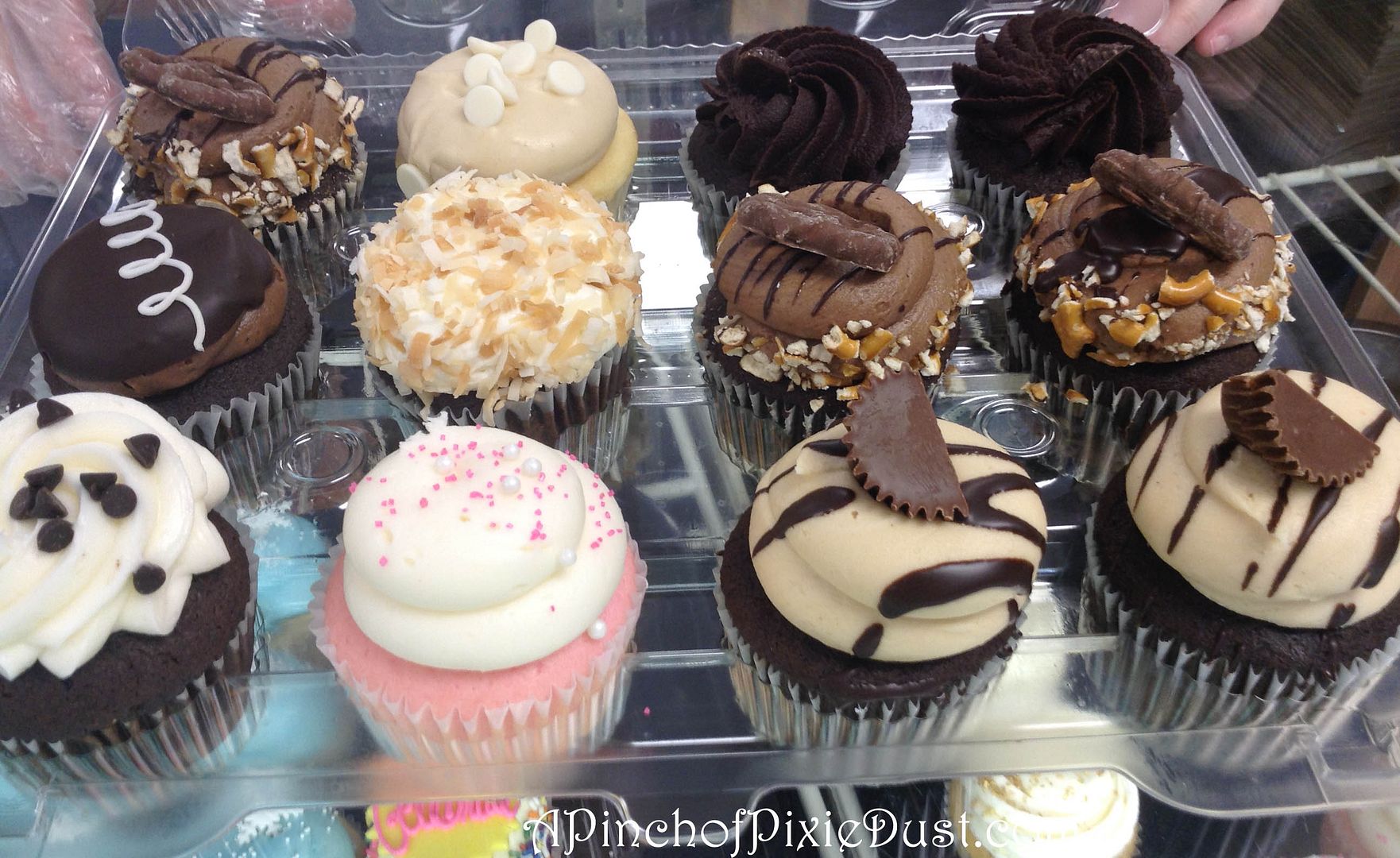 YES. Yes, that was a picture of a cupcake.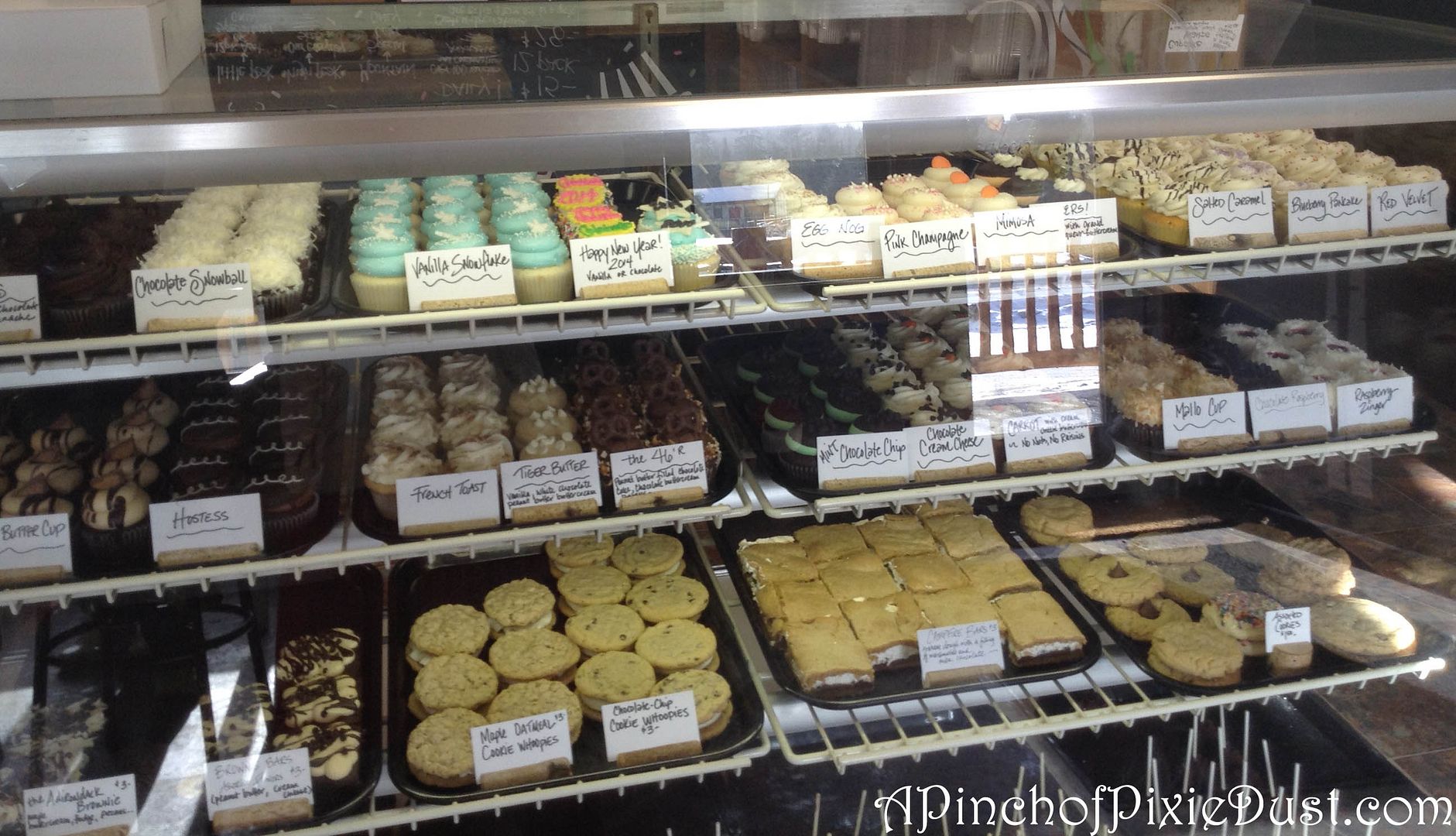 I fell in love with this place as soon as I stepped in and saw that bakery case. They have an incredible array of desserts of all kinds, but the CUPCAKES especially take your breath away...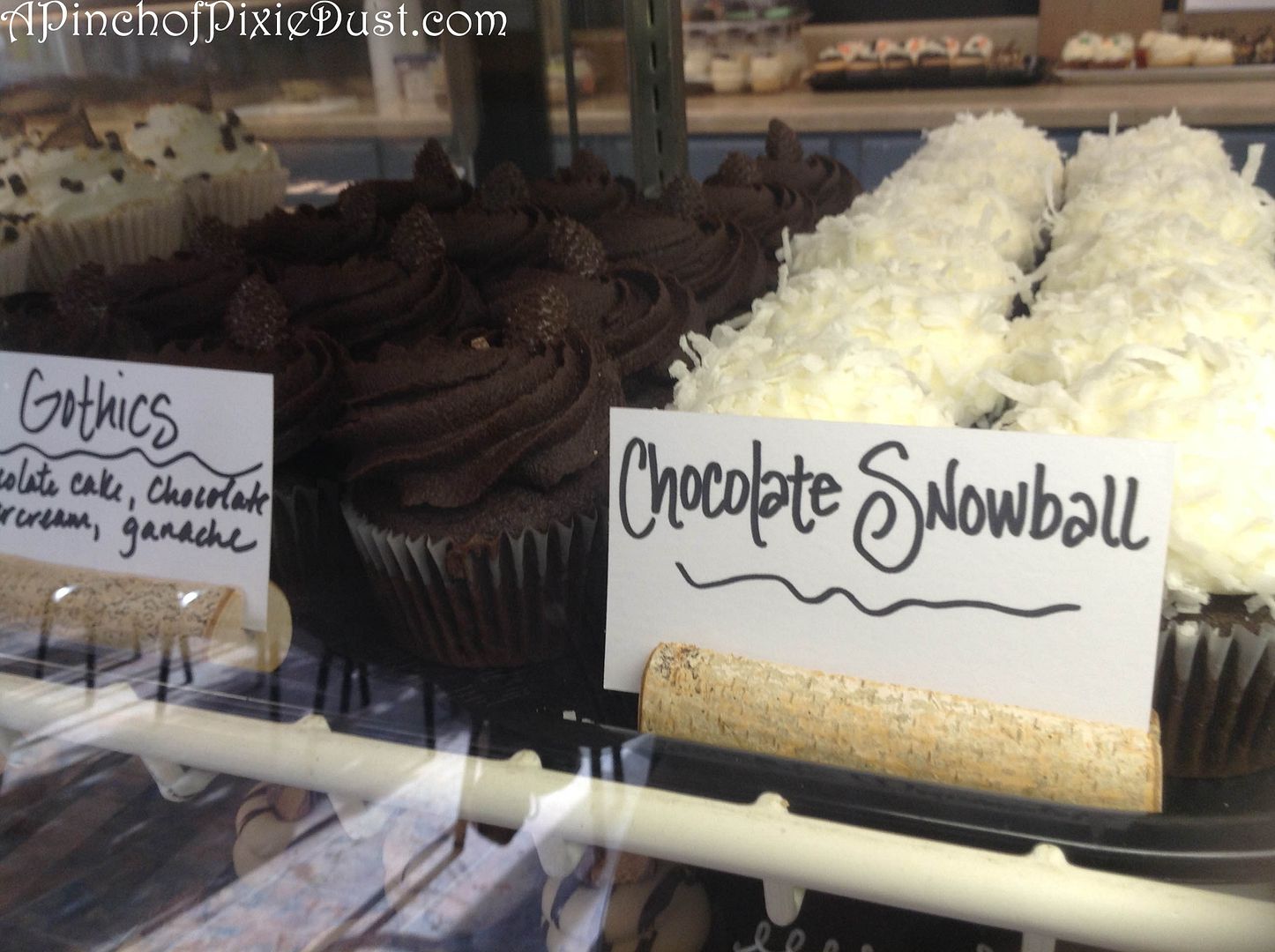 How cute is the chocolate snowball? And that "gothic" on the left has GANACHE.
Peanut Butter and a Hostess-inspired Cupcake.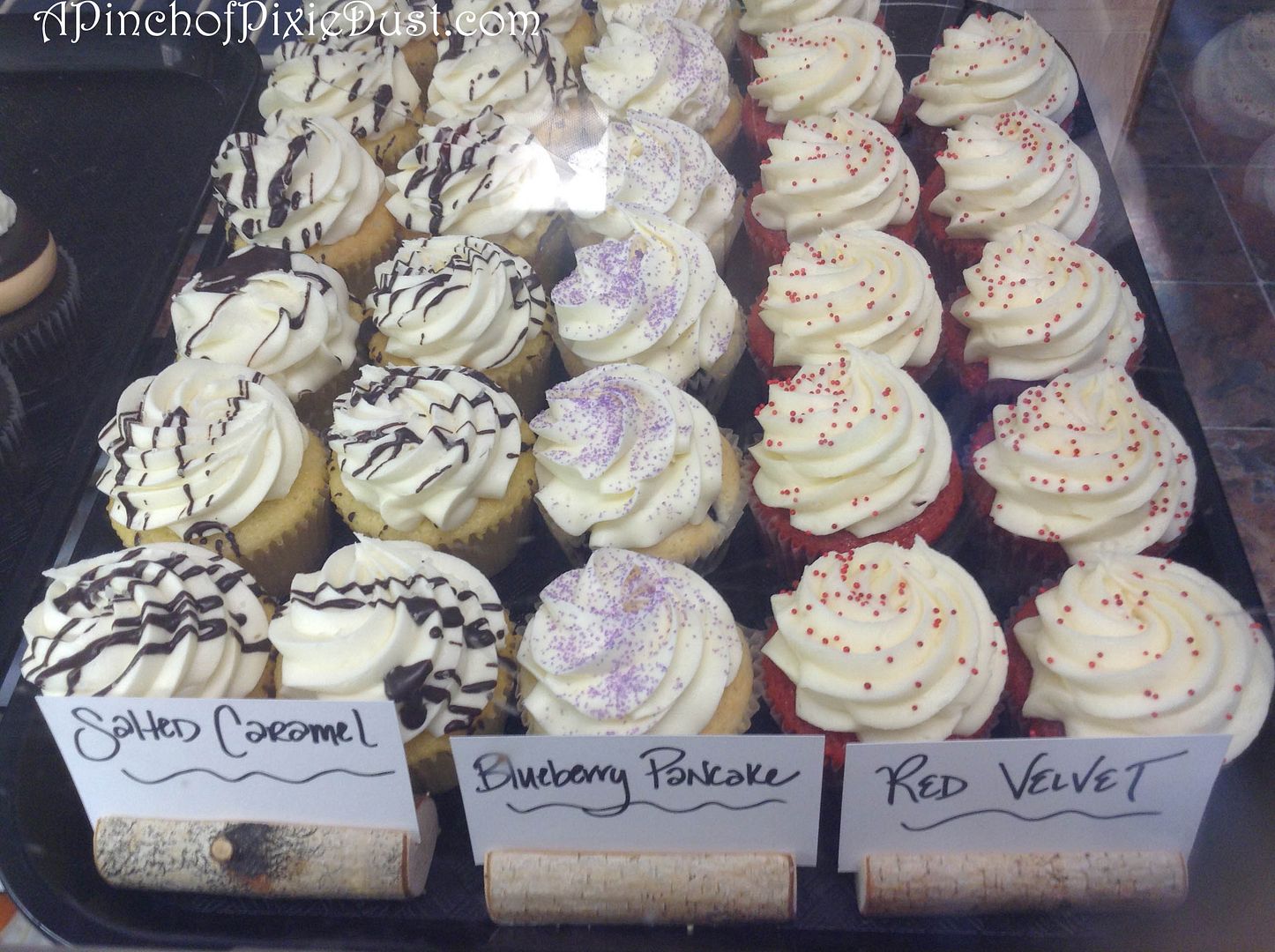 They had the craziest flavors too - like salted caramel and blueberry pancake! I liked the size of these - substantial but not too huge. And the price ($2.75 each with a price break if you buy six or twelve) was right too.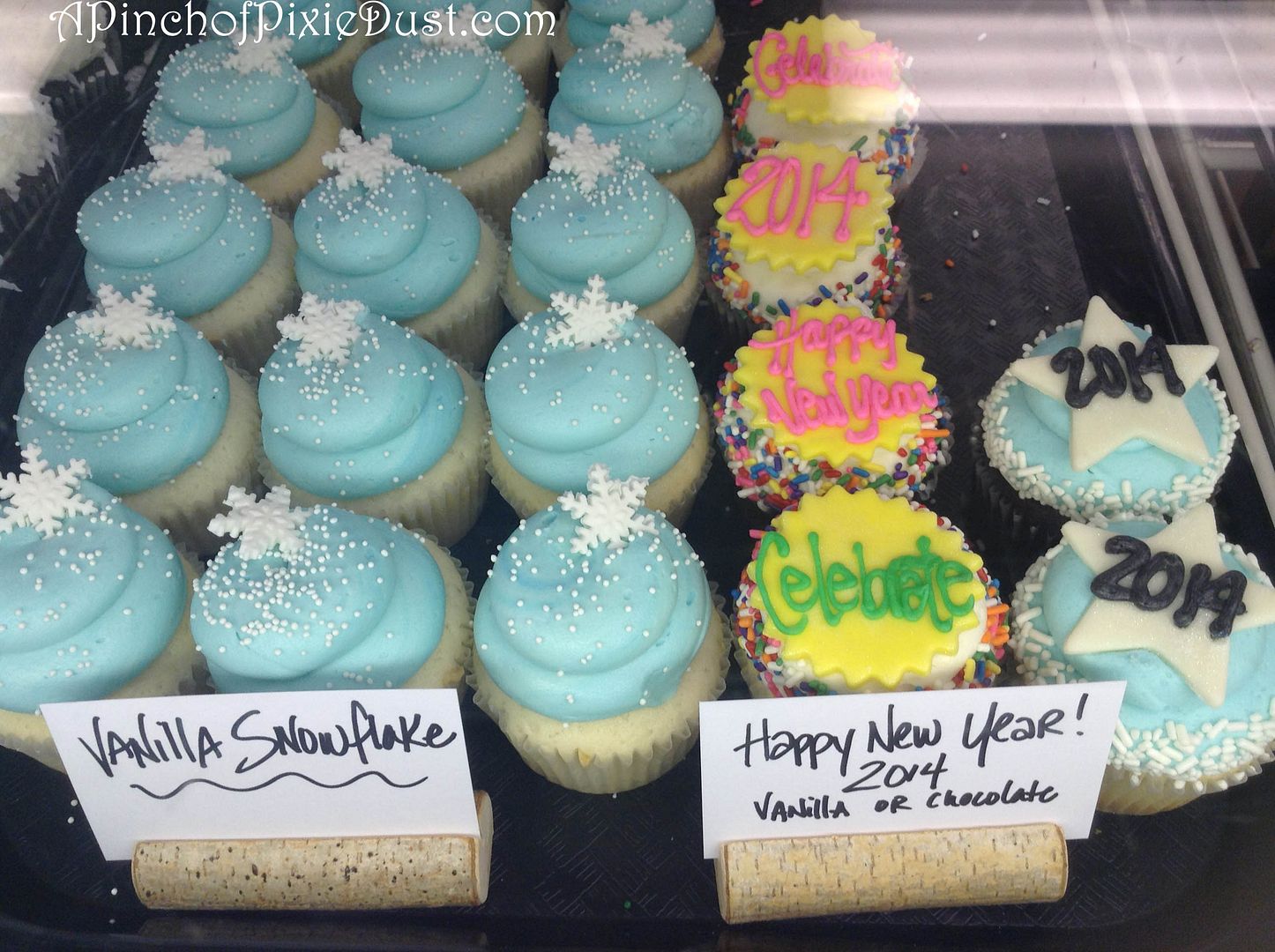 The presentation was perfect - that vanilla snowflake is way too cute. And I'm happy to say they were just as tasty as they were pretty!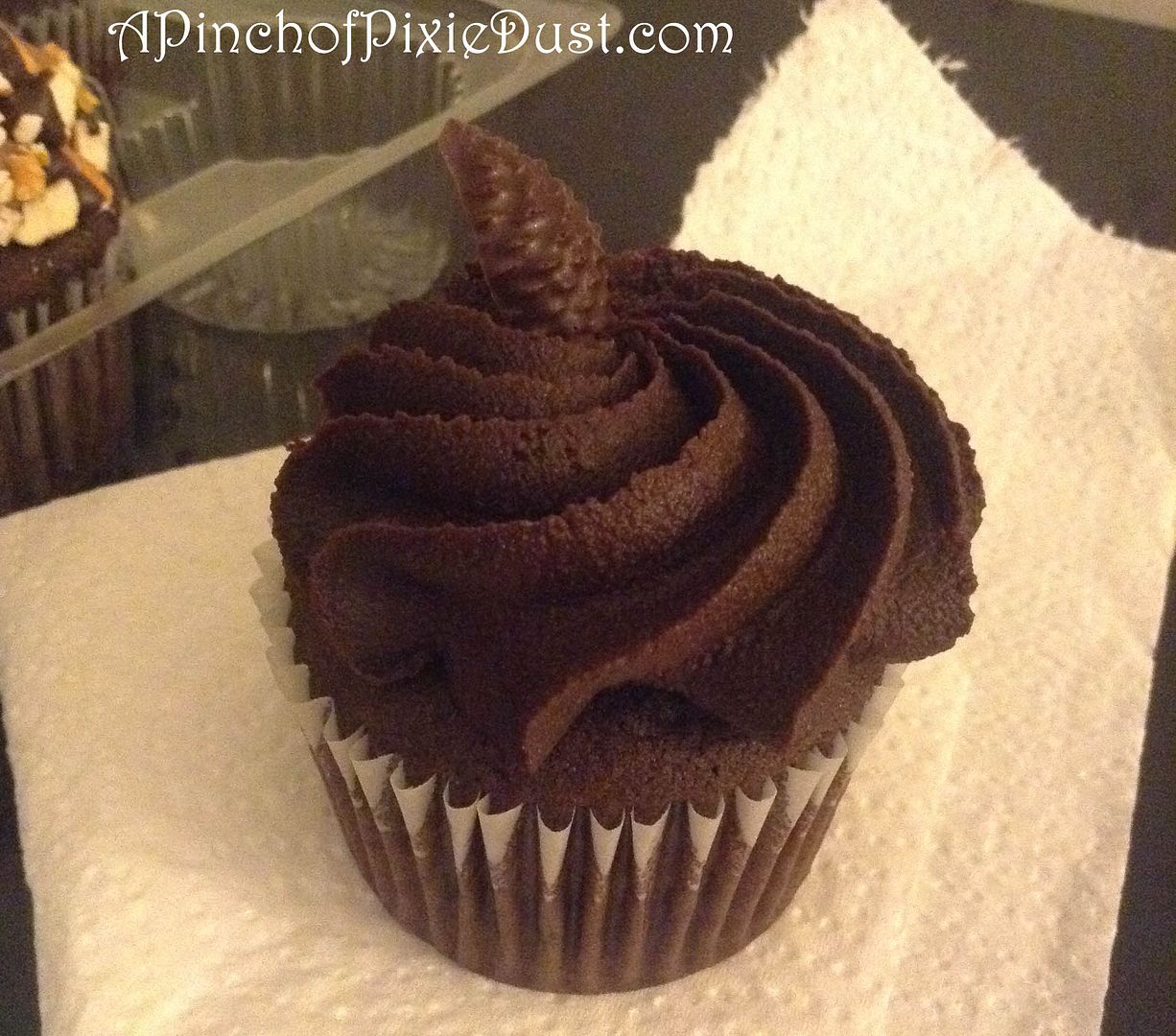 The only problem was they were almost too elegant to eat!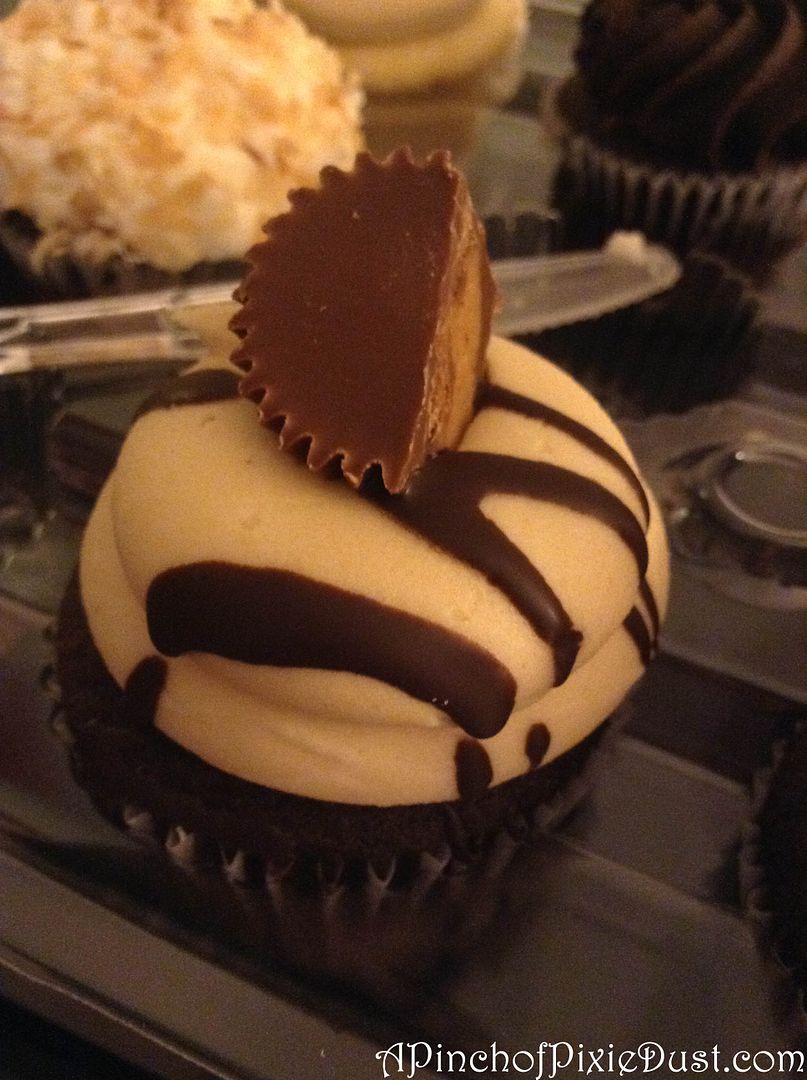 It can be hard to get peanut butter icing right, but Cake Placid's was wonderful - creamy and light but still with enough peanut butter to set off the chocolate.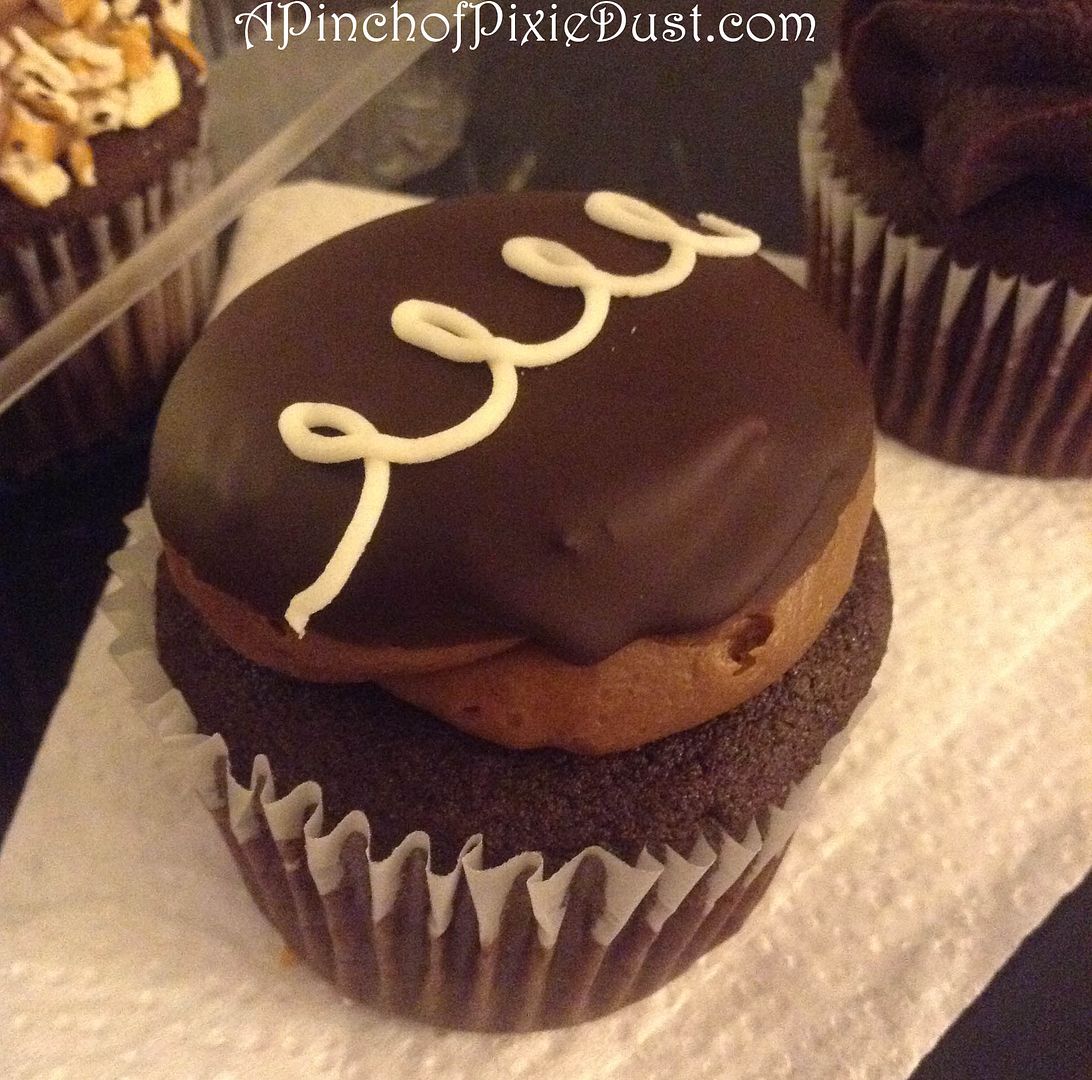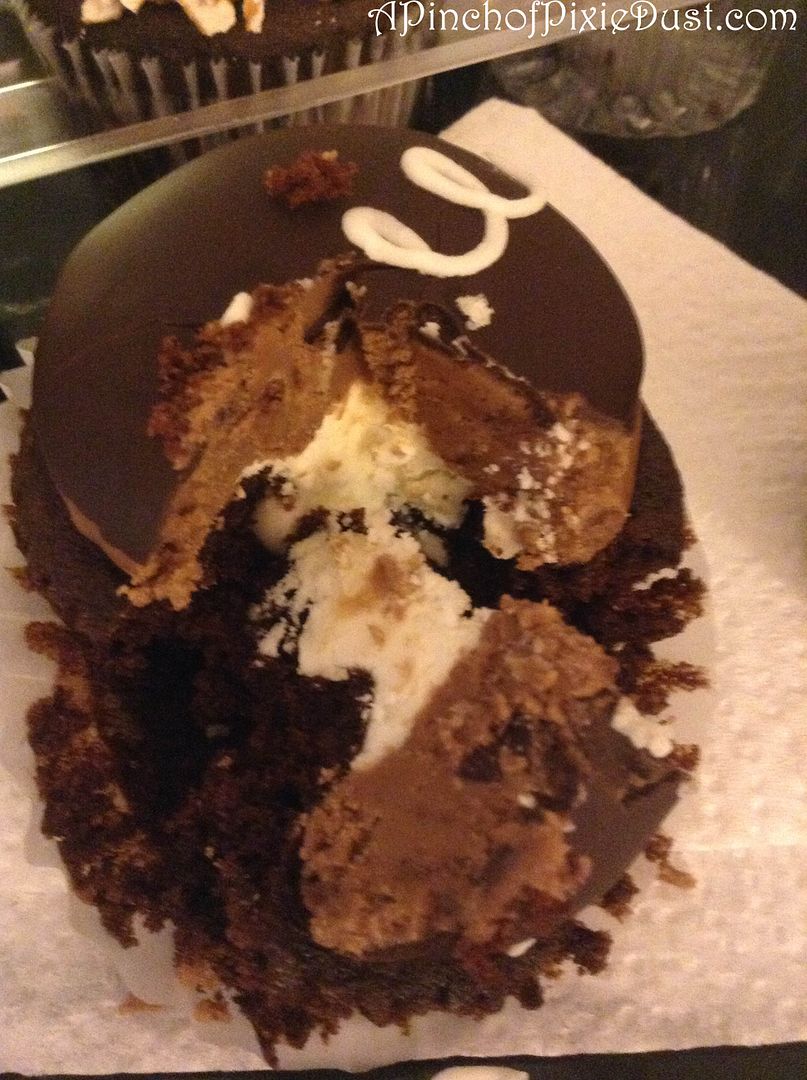 Many of the cupcakes (like the hostess above) had a filling - and they all had plenty of icing. Yum.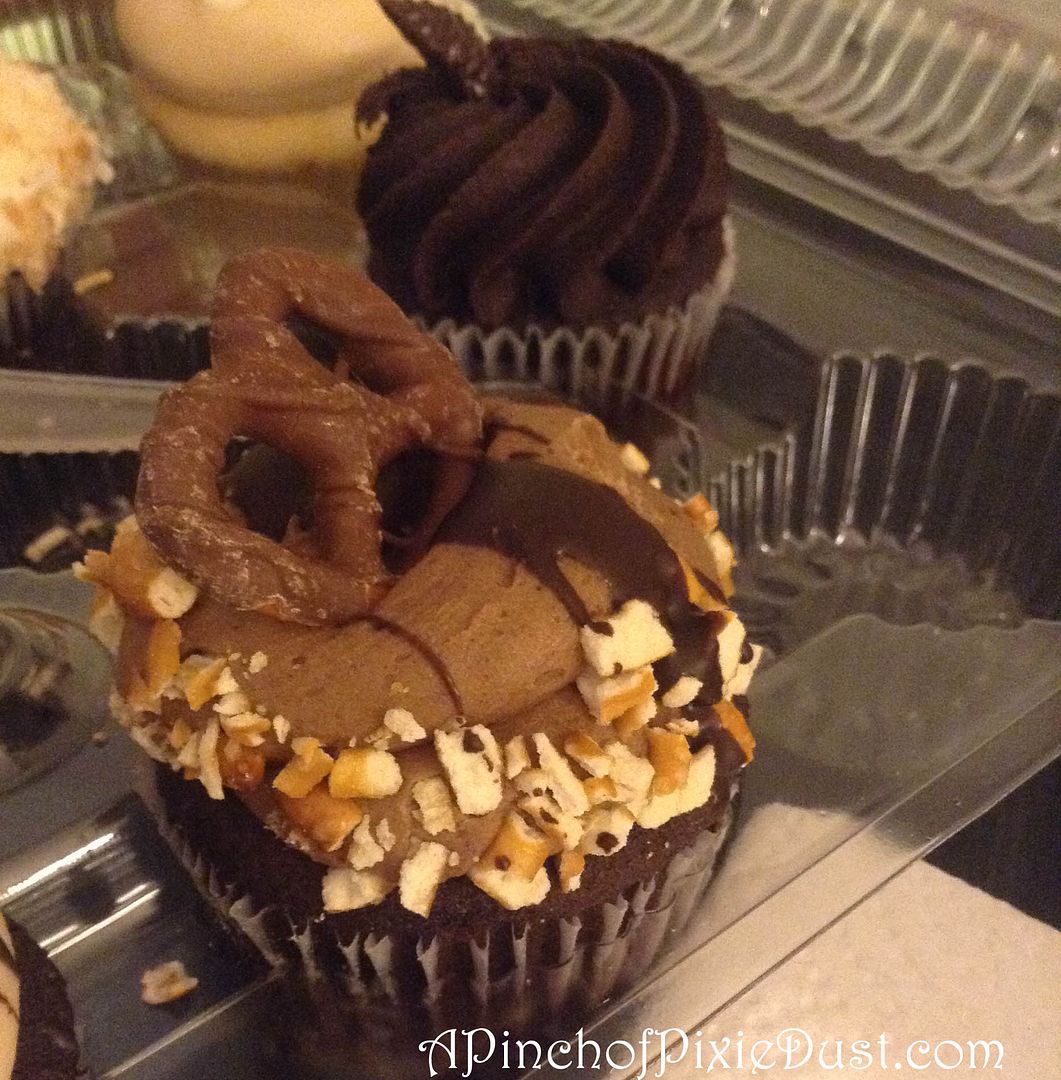 This cupcake was called a 46er - named after the 46 mountain peaks of the Adirondacks. (If you climb all of them, you're known as a forty-sixer!)
I couldn't resist trying the pink champagne cupcake, especially as we were in Lake Placid around New Year's. It tasted like a strawberry, and it looked like the strawberry: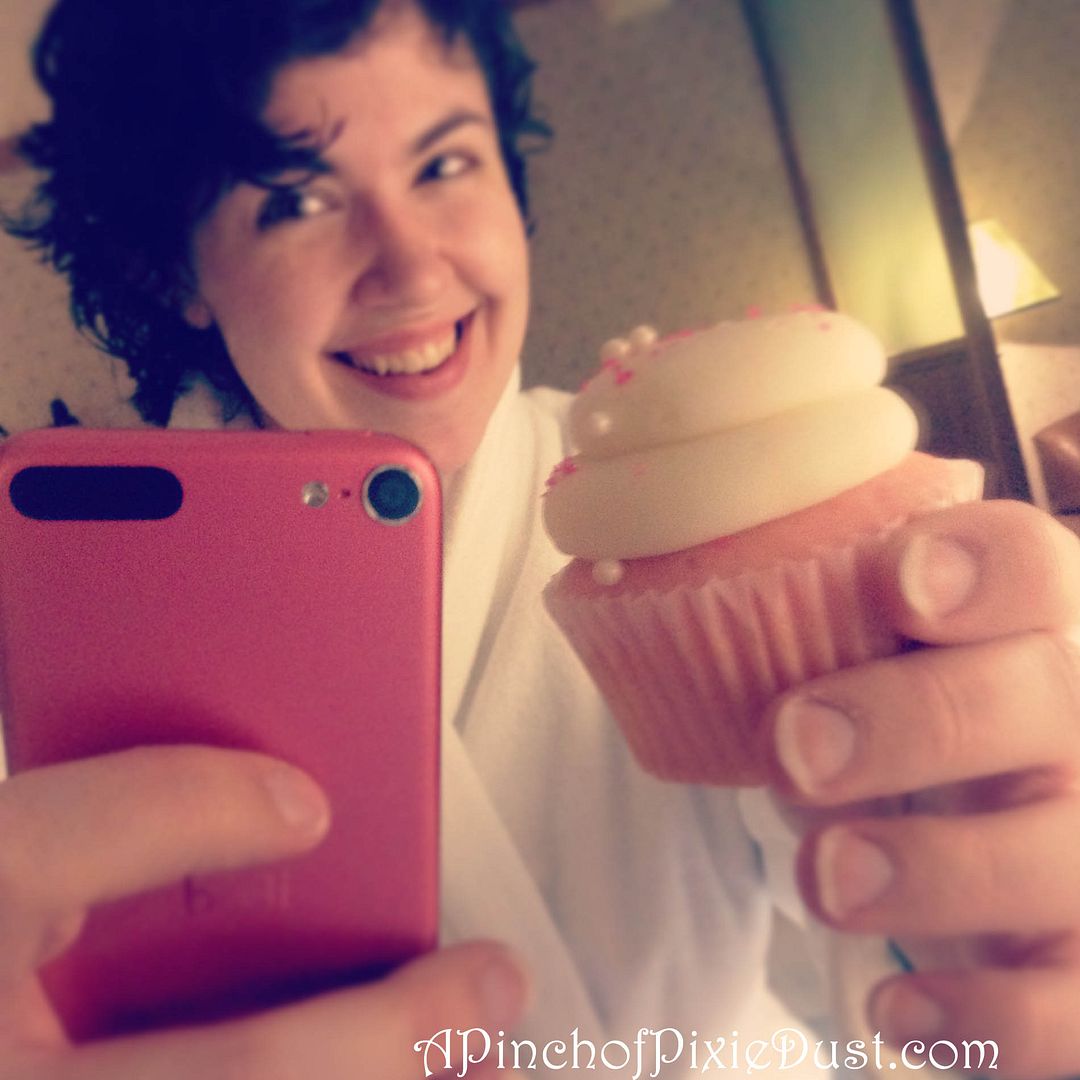 Love it!