Brownie
fans, rejoice. Today's
Sweet Treat Monday
is just for you.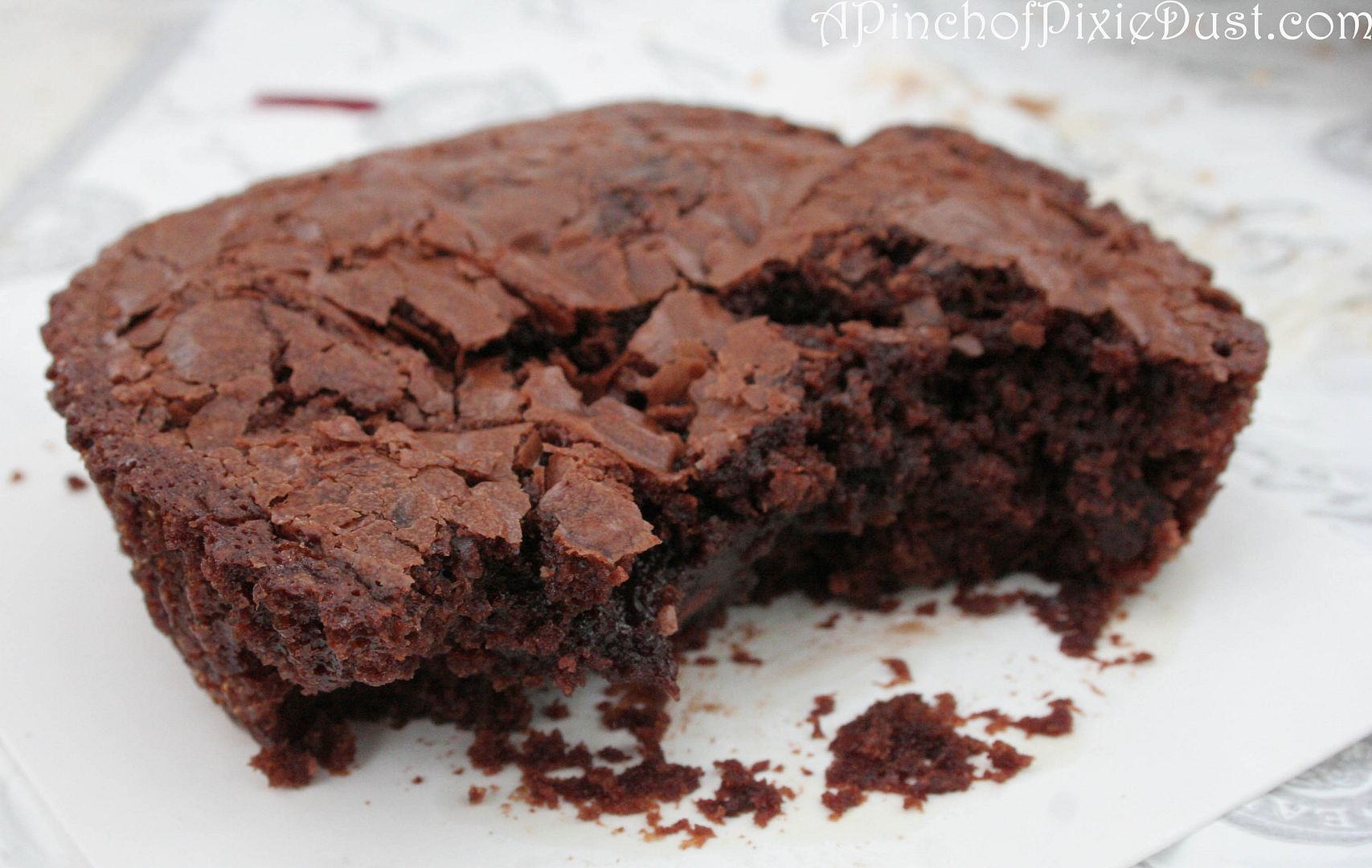 YUUUUUHHHHHMMMM...
I am somewhat surprised that the lovely brownies available at
Earl of Sandwich
have never made their way into a Monday post before. I've mentioned the
sandwiches
and the
cupcakes
, but somehow the brownies never got their own billing.
That changes today. Because these brownies are absolutely amazing. My whole family loves them, so that when we all go to Earl of Sandwich together, this is what happens...
It's so beautiful...
This brownie is perfectly moist and chocolaty and heavenly. Mama Snob and I were just discussing how the roundness makes it surprisingly enticing too - you don't get a corner, but you do get plenty of the edge!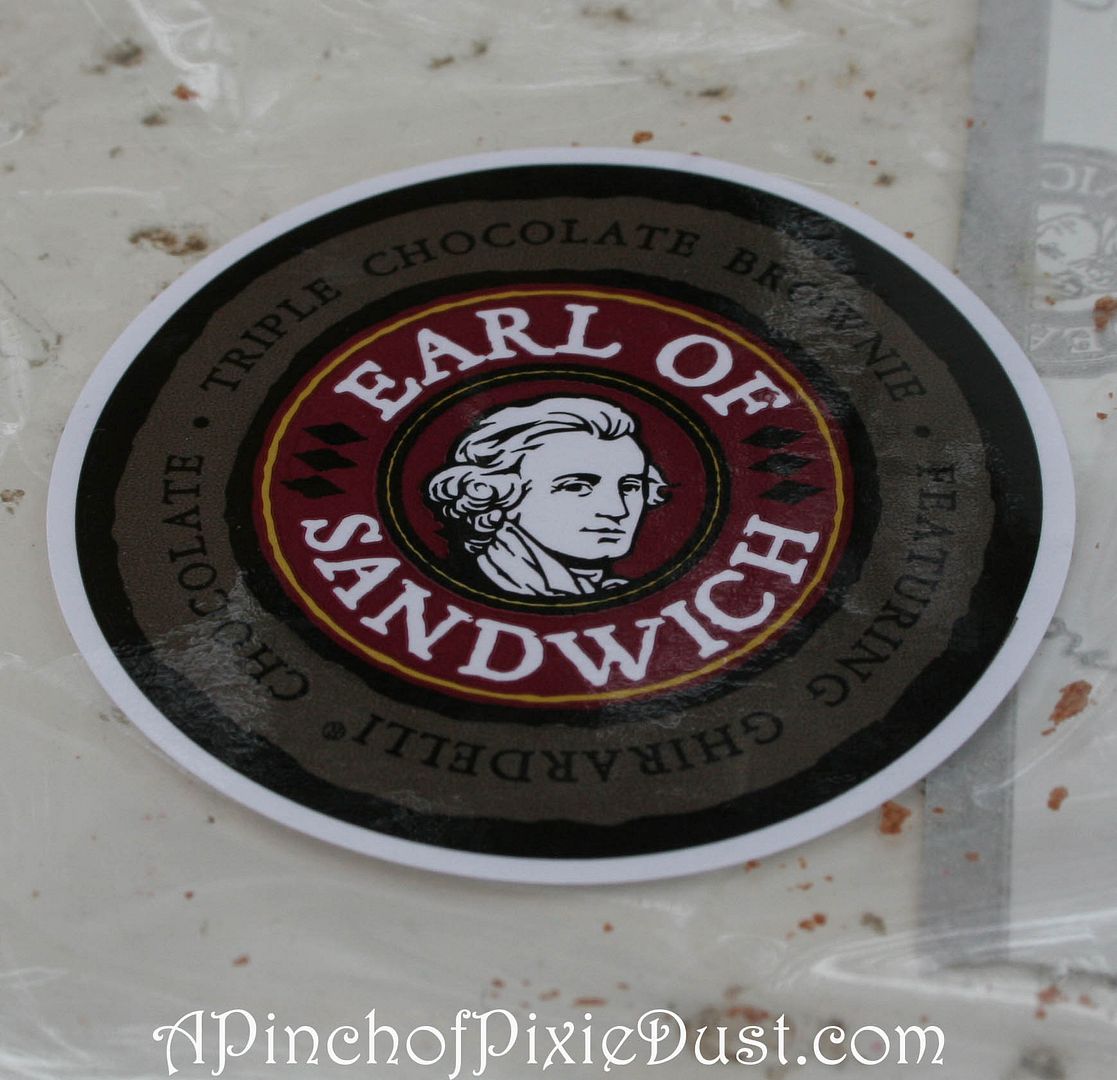 Maybe it's the GHIRADELLI that makes it so delicious! The very middle of the brownie is extra gooey - almost as if they stuck a big chunk of melty chocolate in there.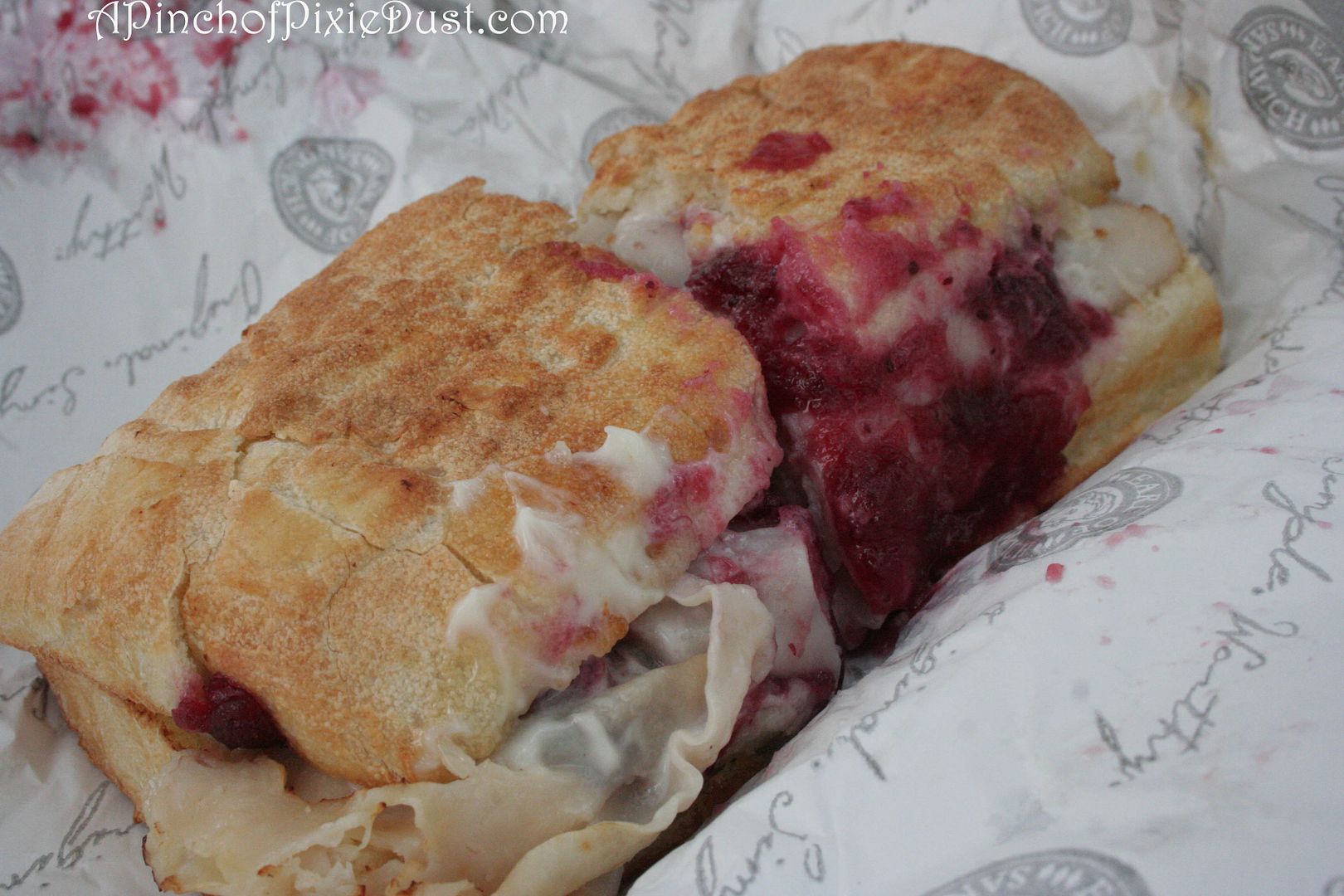 Now, wait a minute, how did that holiday turkey sandwich photo sneak its way in there?? ;)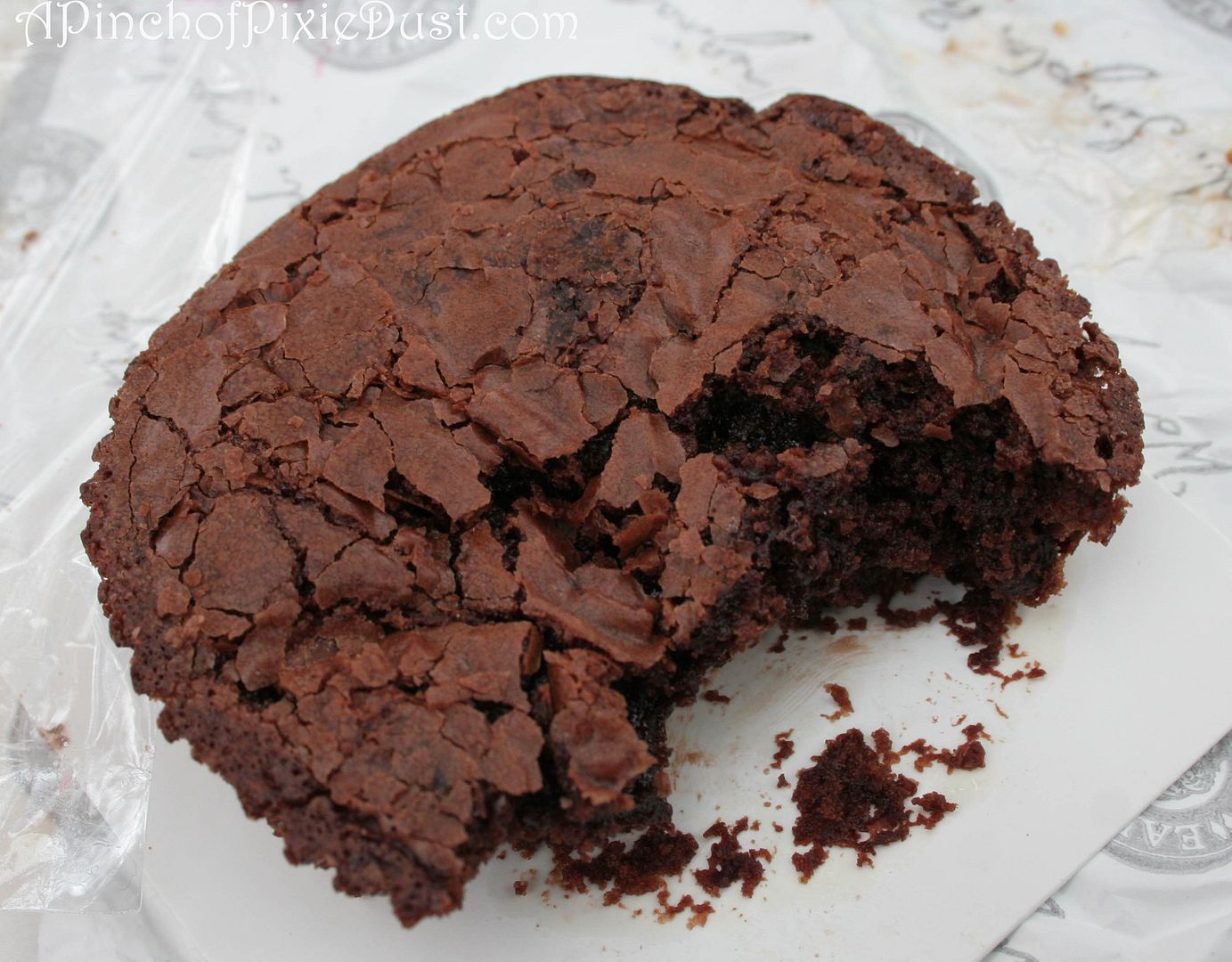 Back to the brownies - this is the standard round ghiradelli brownie. It's $2.29 - probably one of the best dessert values you'll find at Walt Disney World! But we're not even done yet...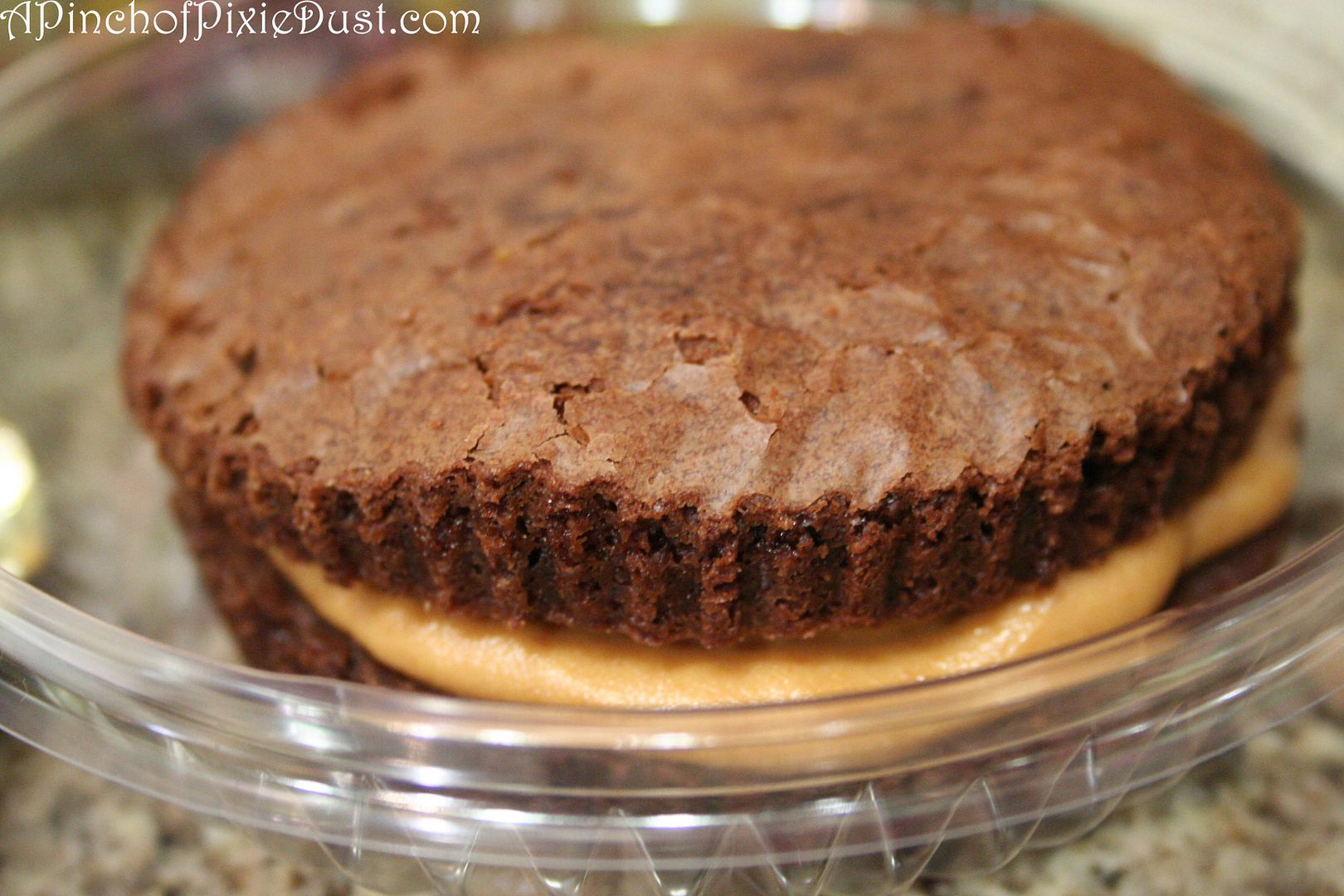 They also have
BROWNIE CREME SANDWICHES
. I mean, it is called Earl of SANDWICH so I guess it was a natural fit! The brownie creme sandwiches are a little more expensive but still a really good deal ($2.49 I think), and they are possibly even more delicious than the regular brownies.
There are three kinds of creme filling:
vanilla, chocolate, and peanut butter
. Oddly enough, I prefer the vanilla to the chocolate - the chocolate filling is kinda gelatinous and pudding-y. But the BEST of all is the peanut butter. It's really difficult to get peanut butter icing right...you don't want it too gloppy and you don't want it overly creamy where the peanut butter taste is lost. Earl of Sandwich hits it out of the park.
WHAT IS IT with the sandwich photos that keep photobombing this update?!? Sorry guys...I just couldn't keep them out!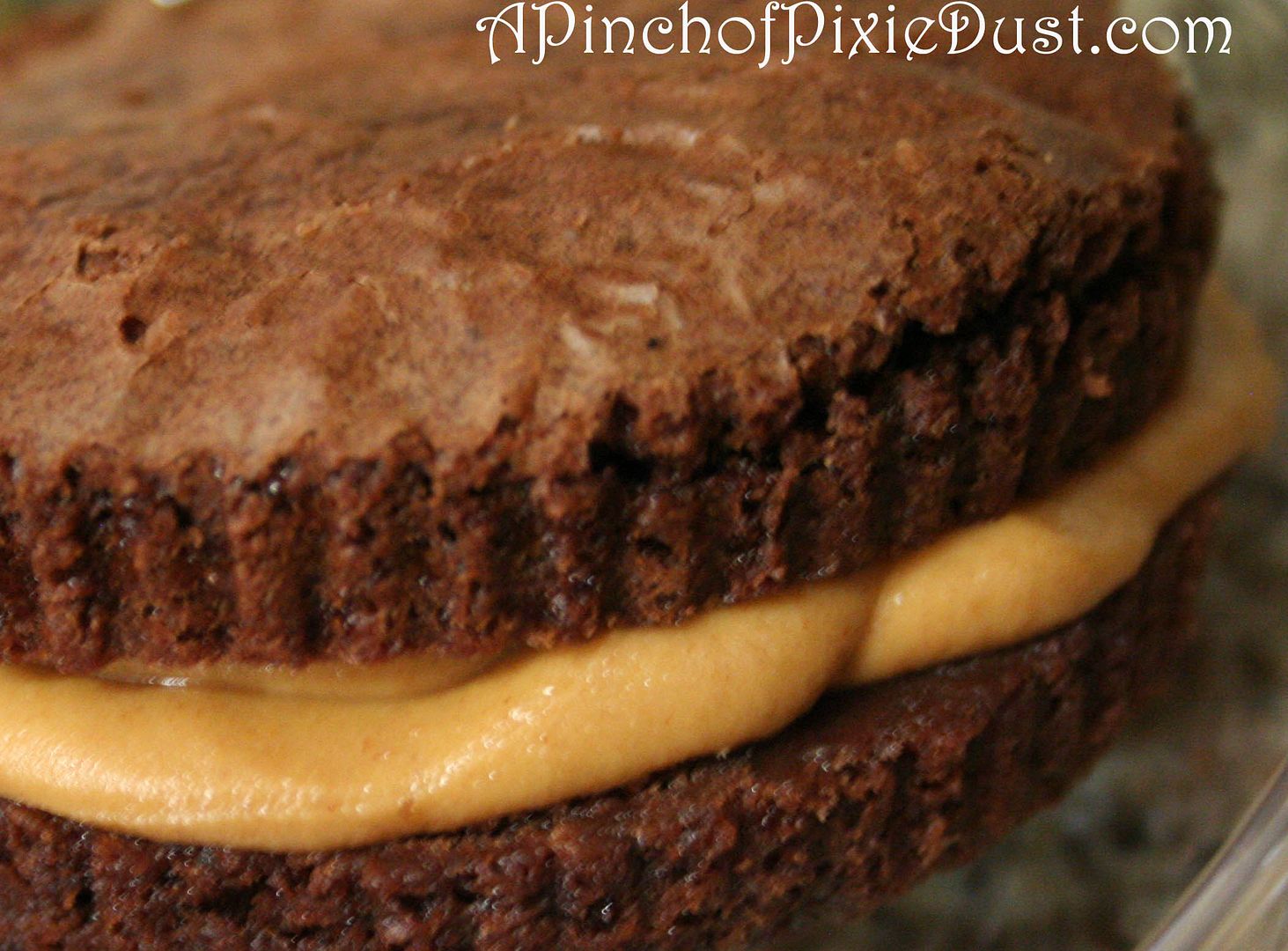 You'll find the brownies sitting along the counter just past where you order your regular sandwich. And I believe they also do ICE CREAM brownie sandwiches, although I've never tried one... The creme ones do sometimes sell out earlier in the day, so for the best pick and the lowest lines, go early!
I found this photo as I was getting ready for today's update and realized that the Downtown Disney Earl of Sandwich actually has some really neat seating areas...not that you ever get to see them, because the place is usually so JAMMED!
Earl of Sandwich is featured in the
Day 1 WDW Vlog
I uploaded recently, and the line then (it was a Saturday afternoon in early January) was the longest I have EVER seen it.
However, as my little brother Dart observed in the video, the brownies (and the sandwiches!) will definitely be worth the wait.
Have you tried the brownies at Earl? Which is your favorite brownie creme sandwich?