I think we need a bright and sunshiny sweet treat this Monday what with all the nonstop snow and ice this winter...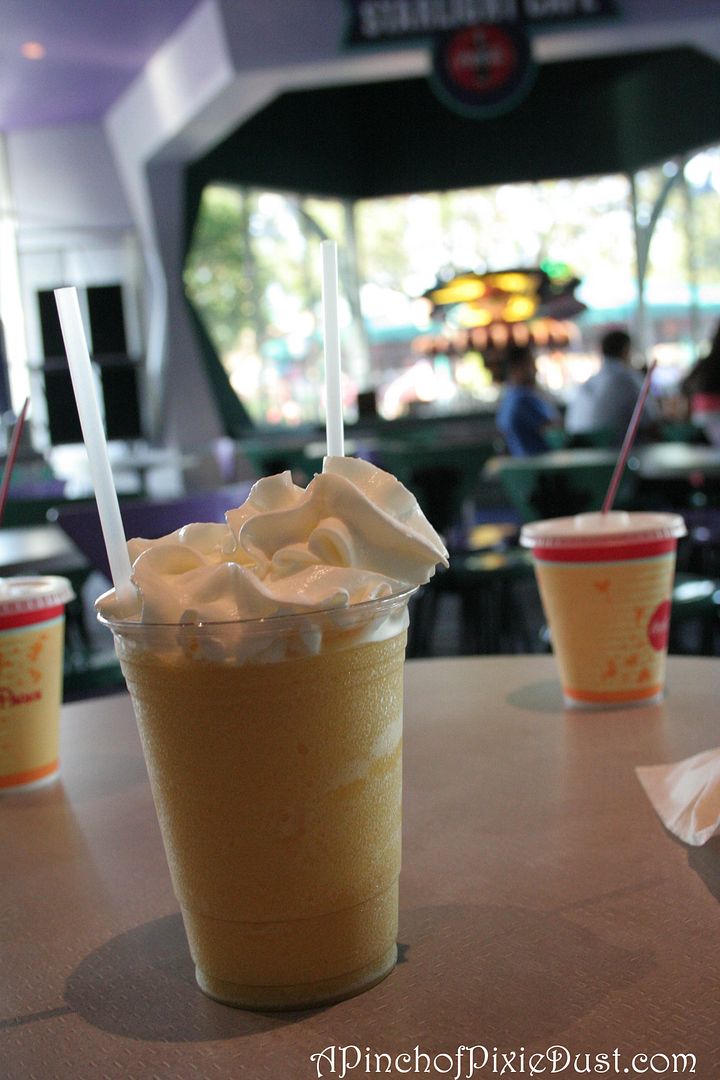 How about an Orange Slush from Cosmic Ray's Starlight Cafe?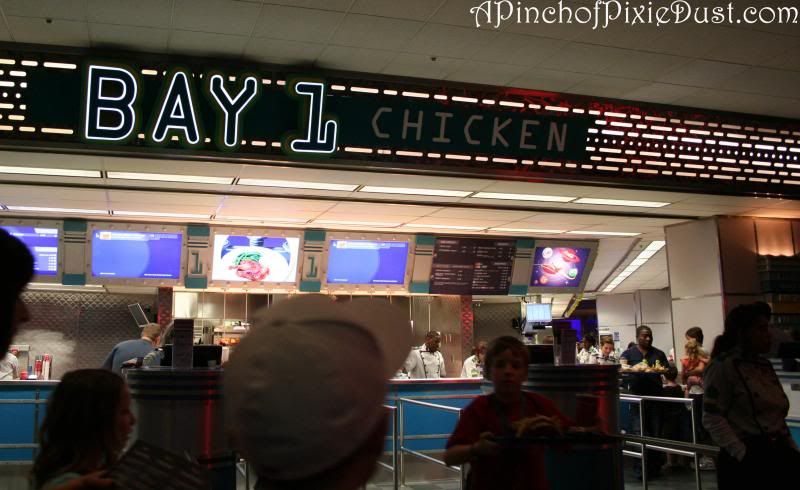 I do like the futuristic serving bays at Cosmic Ray's, but I'm not a huge fan of the menu. Compared to other counter service locations, it's a pretty prosaic selection...just ordinary sandwiches, burgers, and fries. But I was excited to see something new rotating on the menu board...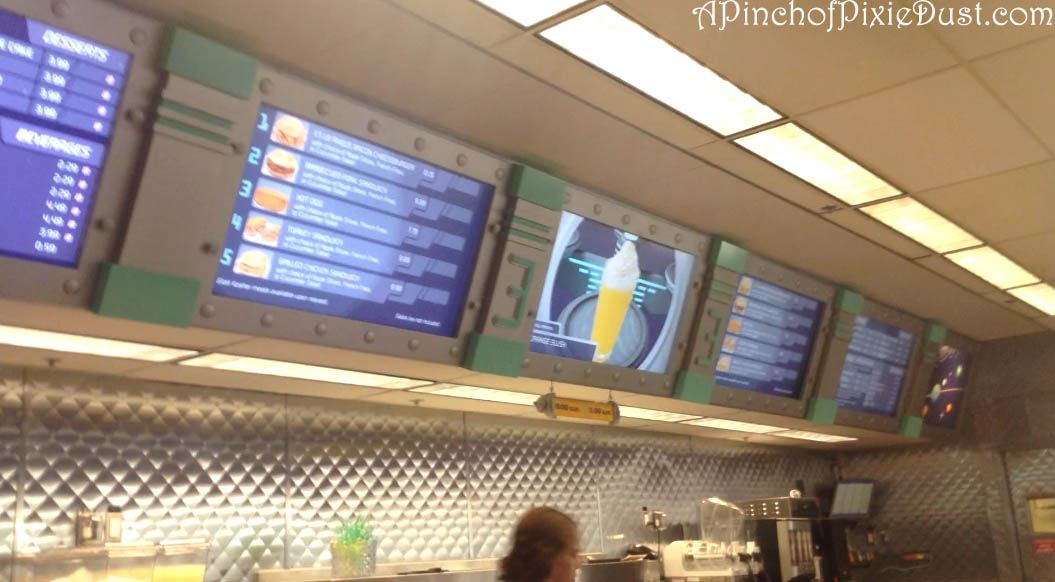 MMMmmmm...that citrus slush looked too tasty to pass up!
I had to do a quick video - it was kinda exciting watching them make the slush! We got some free tap waters too (gotta love free cold water at counter services)...
They topped it with SO MUCH whipped cream!
We grabbed a table down on the show floor. I didn't see any
creative window washers
this time sadly. I also searched in vain for an outlet, as the strawberry had run out of battery. You'd think there'd be outlets all over in a place as forward-thinking as Tomorrowland, right?? Ah well. We did get to watch the one and only...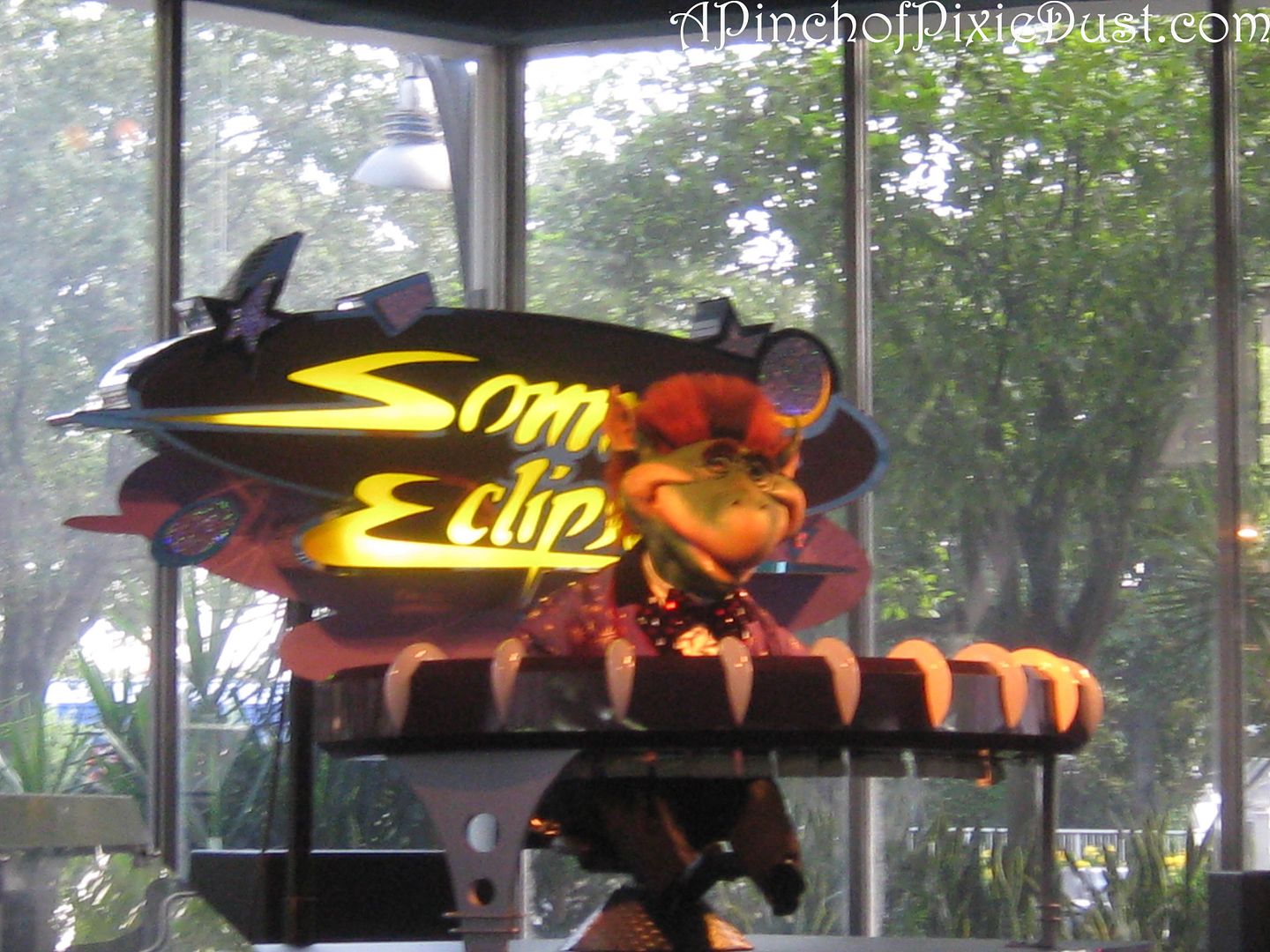 Sonny Eclipse! I feel like I must have a better photo of poor old Mr. Eclipse somewhere in my bazillions of Disney photos, but finding it would take too long, so we'll stick with this. I have to admit that, while he does make me laugh, Sonny Eclipse kinda freaks me out...
We actually didn't get to watch him for long, because some crazy tourists went up on the stage to get a photo and Sonny FROZE. The whole act stopped. Poor Sonny must've been terrified.
But at least the drink was delicious! The slush itself was fruity and refreshing, and I loved that whipped cream and was impressed with the size. As Laura said, that is one big pinch of pixie dust!