When I planned my
travels to Europe
last year, I spent weeks sifting through travel websites, TripAdvisor, and google; I wanted to find a perfectly charming hotel or hostel or B&B in each location I was visiting. They needed to be adorable
and
affordable...and this kismet combination was obviously
not
always easy or even possible to find.
If I was wavering about visiting a certain city, I would let my hotel search decide it.
Lyme Regis
in England was already definitely on my list because of
Jane Austen's Persuasion
, but I would have been tempted to go there
just
for the B&B I found...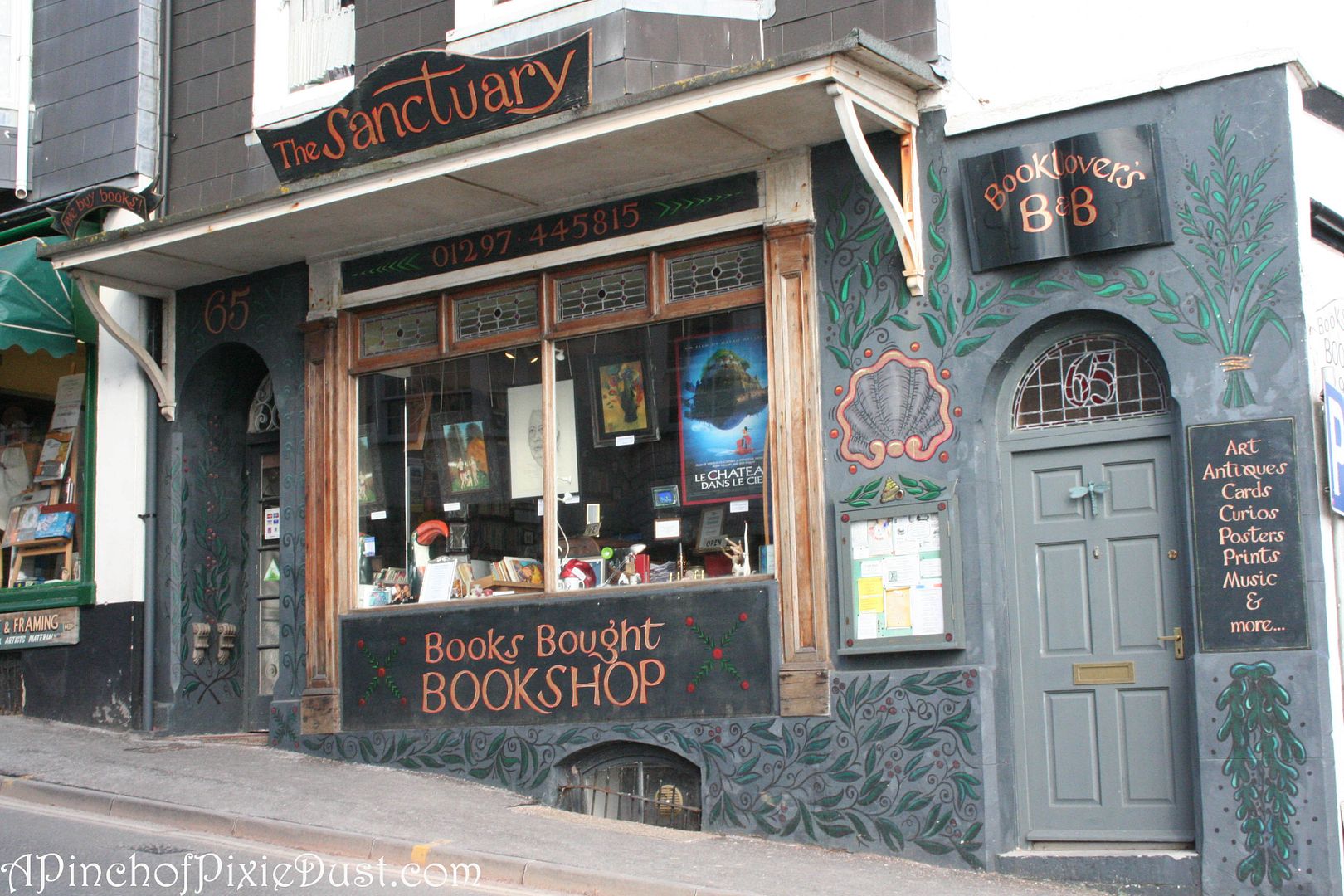 At first glance it looks like a bookshop, but see that blue door just off to the right? And the
Booklover's B&B
sign above it?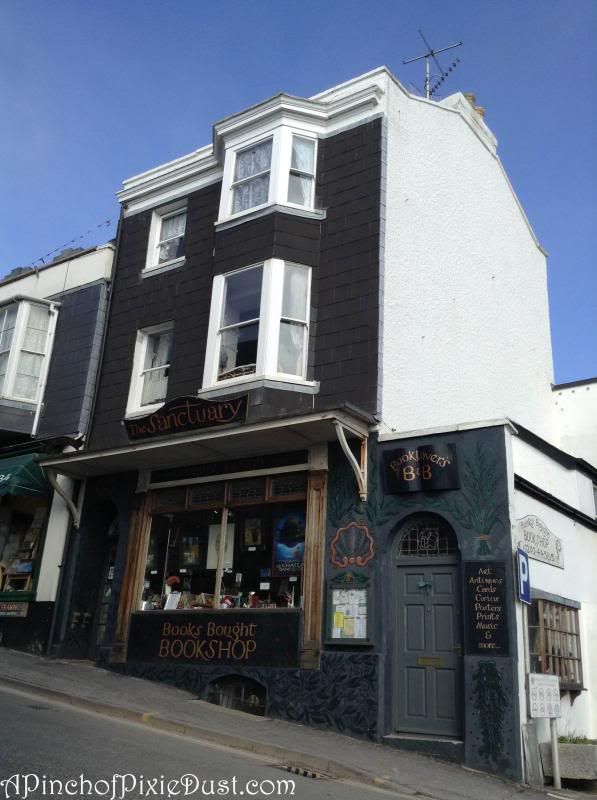 Those two bow windows above the shop belong to the bedrooms that you can rent for the night! The owners of the Sanctuary Bookshop also run a bed and breakfast. It was definitely adorable and also right in my budget.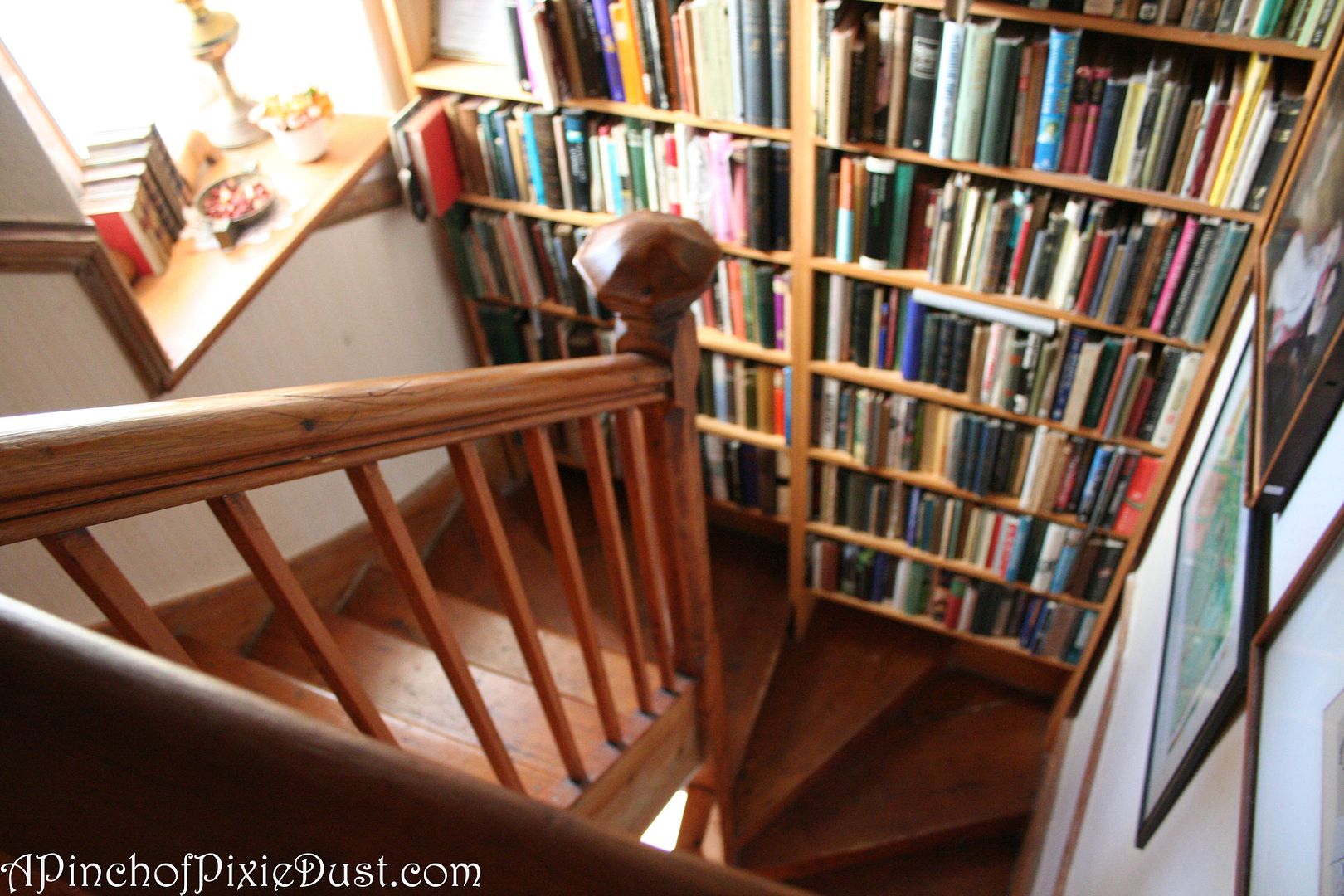 To get to the rooms above the shop you wind two flights up a narrow staircase, books stretching up, covering the walls around you. And it continues in the room...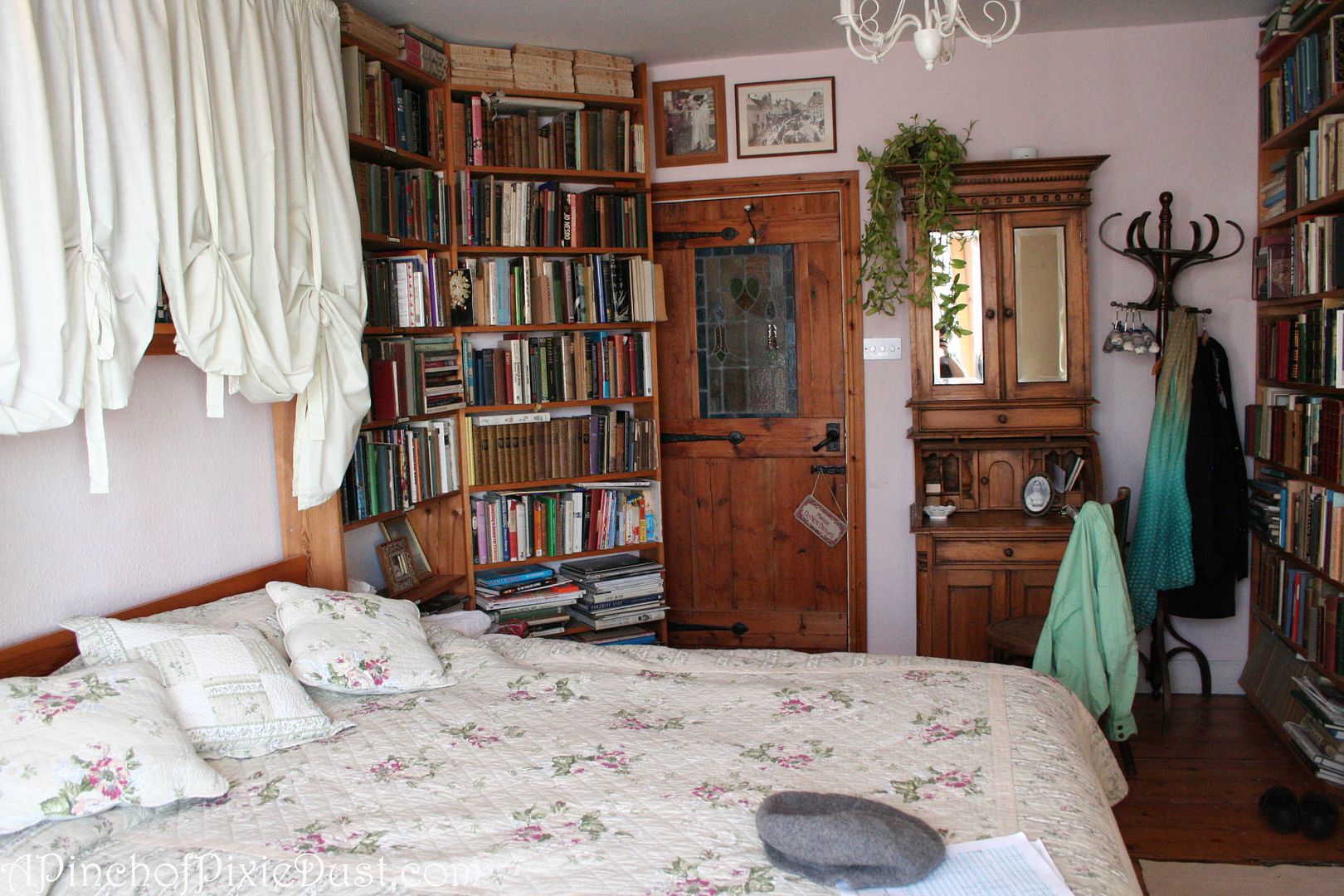 This is not your typical Hampton Inn! It was clean and cozy and bookish: perfect for a girl on a pilgrimage to Lyme inspired by a Jane Austen novel.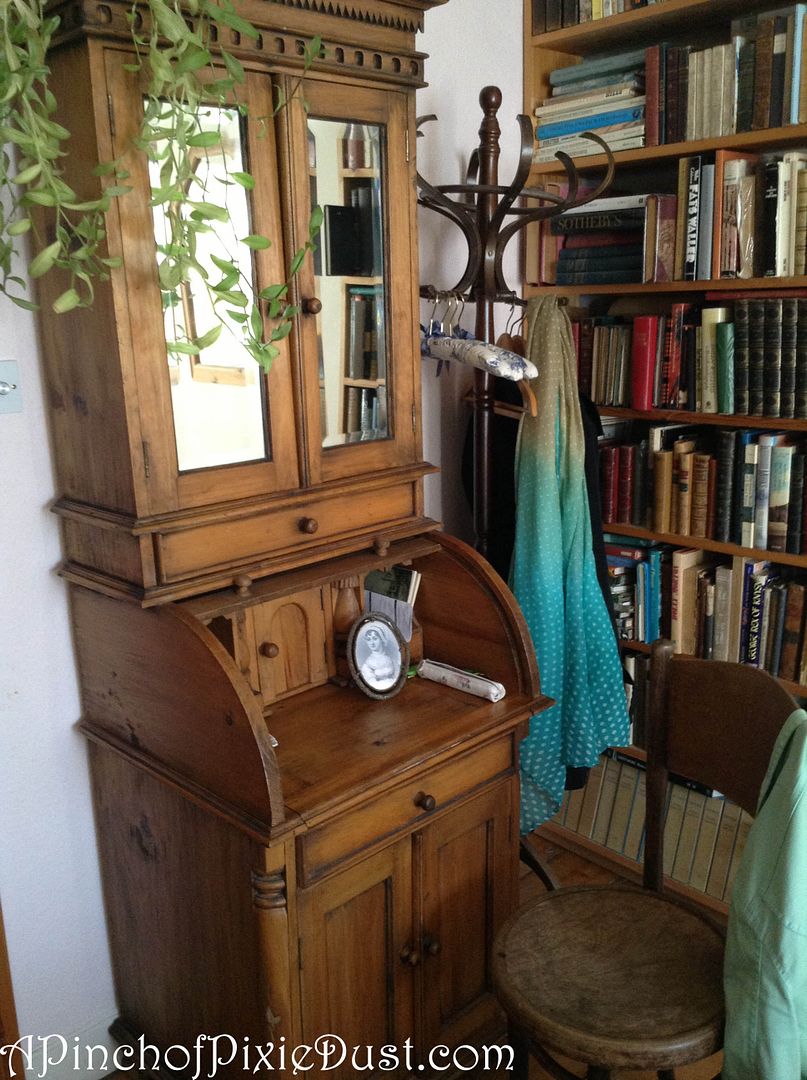 There was even a writing desk with Jane's portrait. It's like she knew I was coming. ;)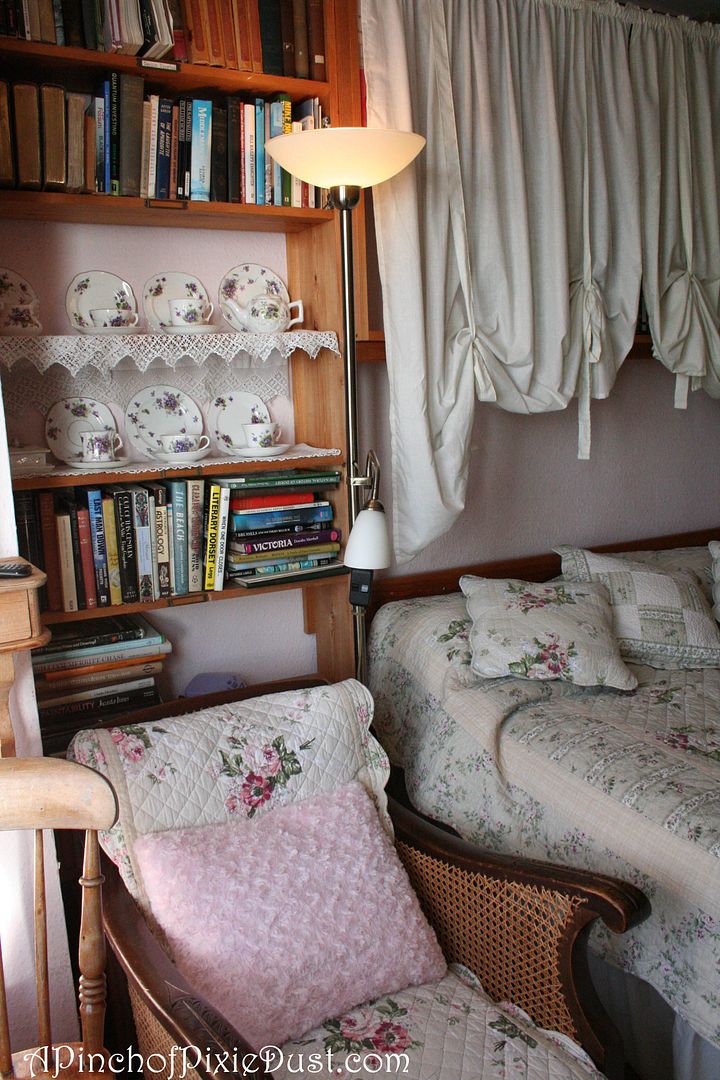 Alas, I did not find any Jane Austen novels on the shelves in my room, although I'm sure there were some in the shop downstairs. And if you find a book you like in your room, you can take it downstairs and buy it!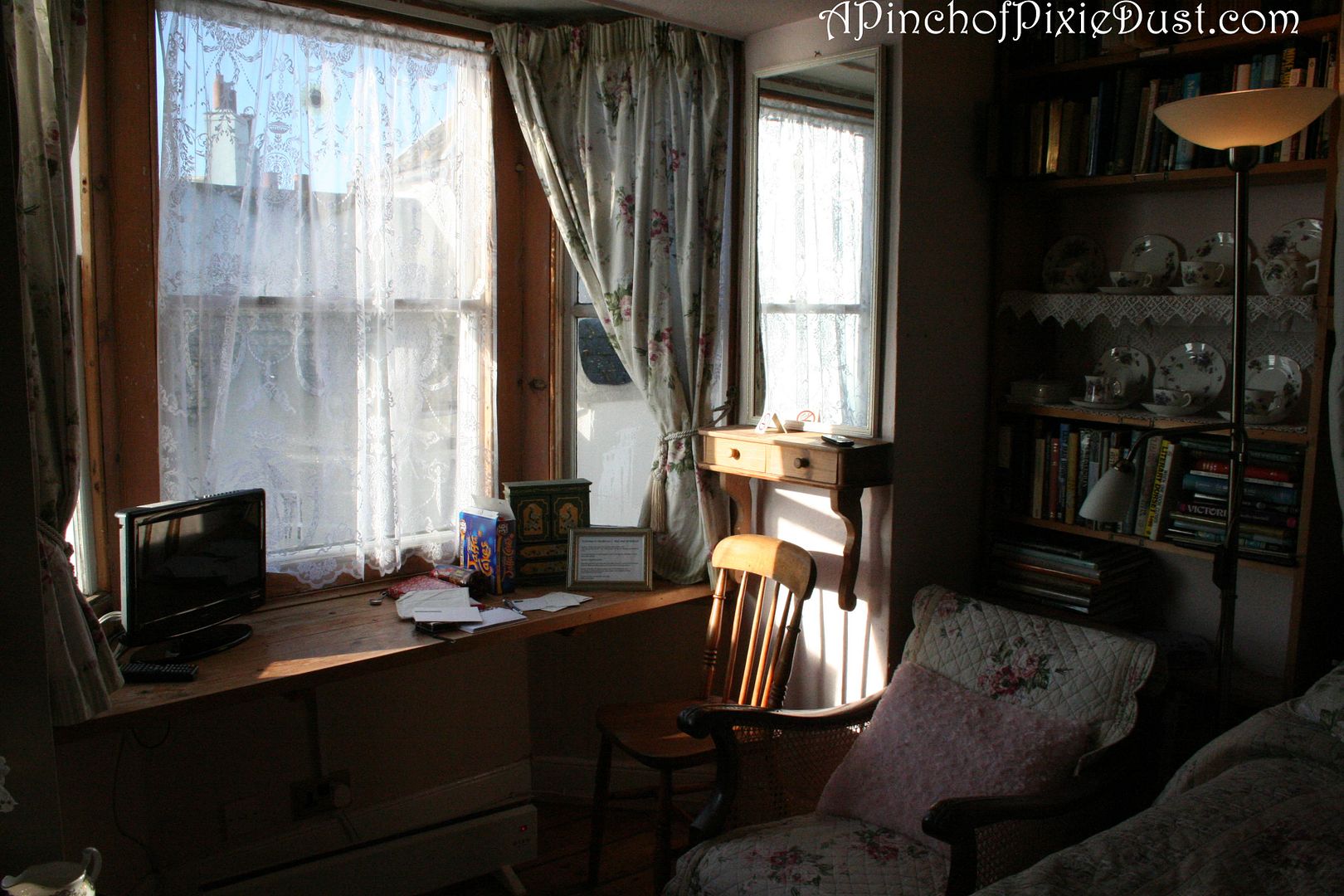 I loved the sunny desk in the window! Can I just move in here? There was even a mini tv if you felt like watching some delightful British television. The room did overlook the street, but it wasn't too busy or noisy, and this was the view...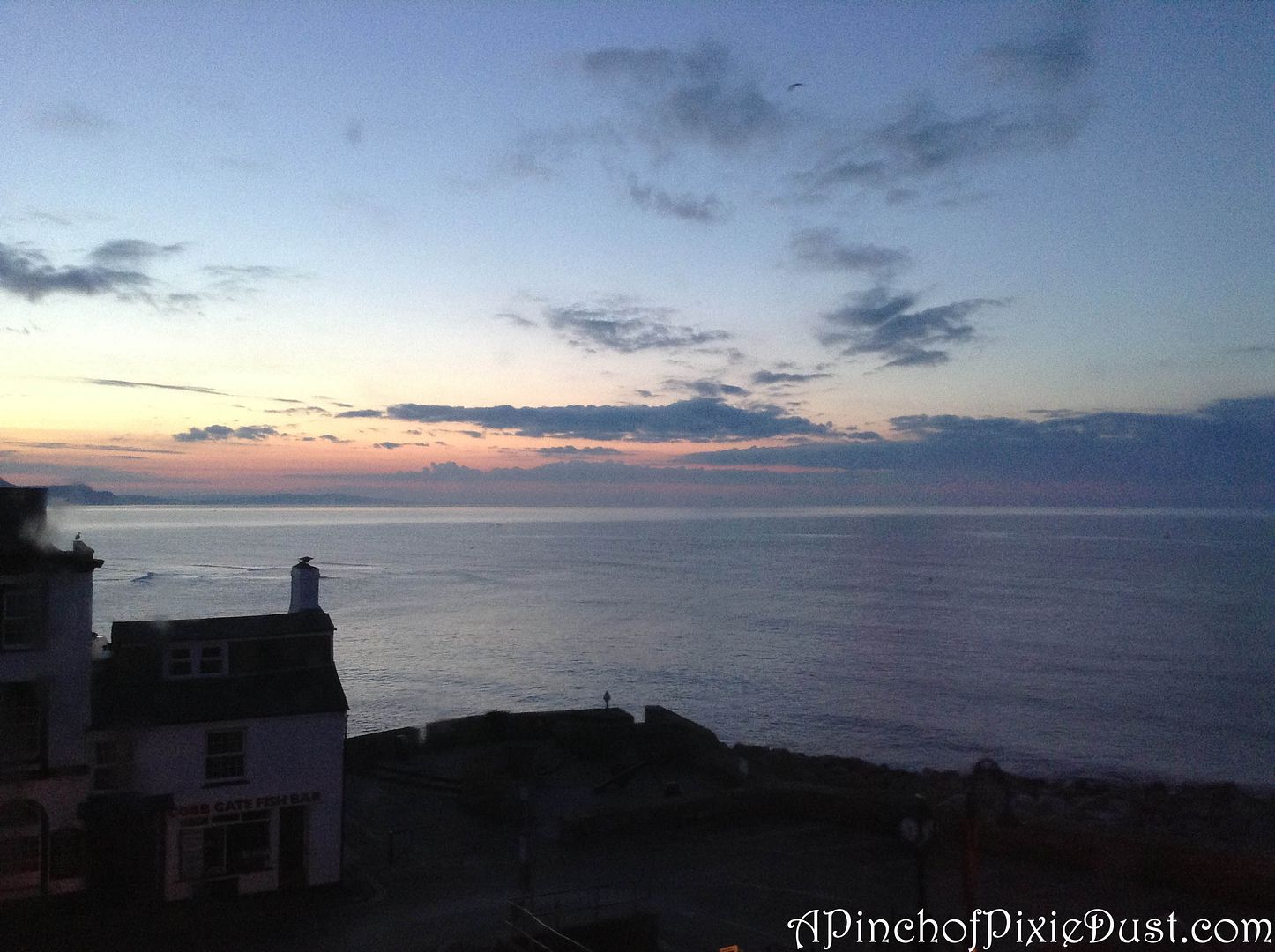 The ocean was
right
there, and I could see the sunrise coming the next morning!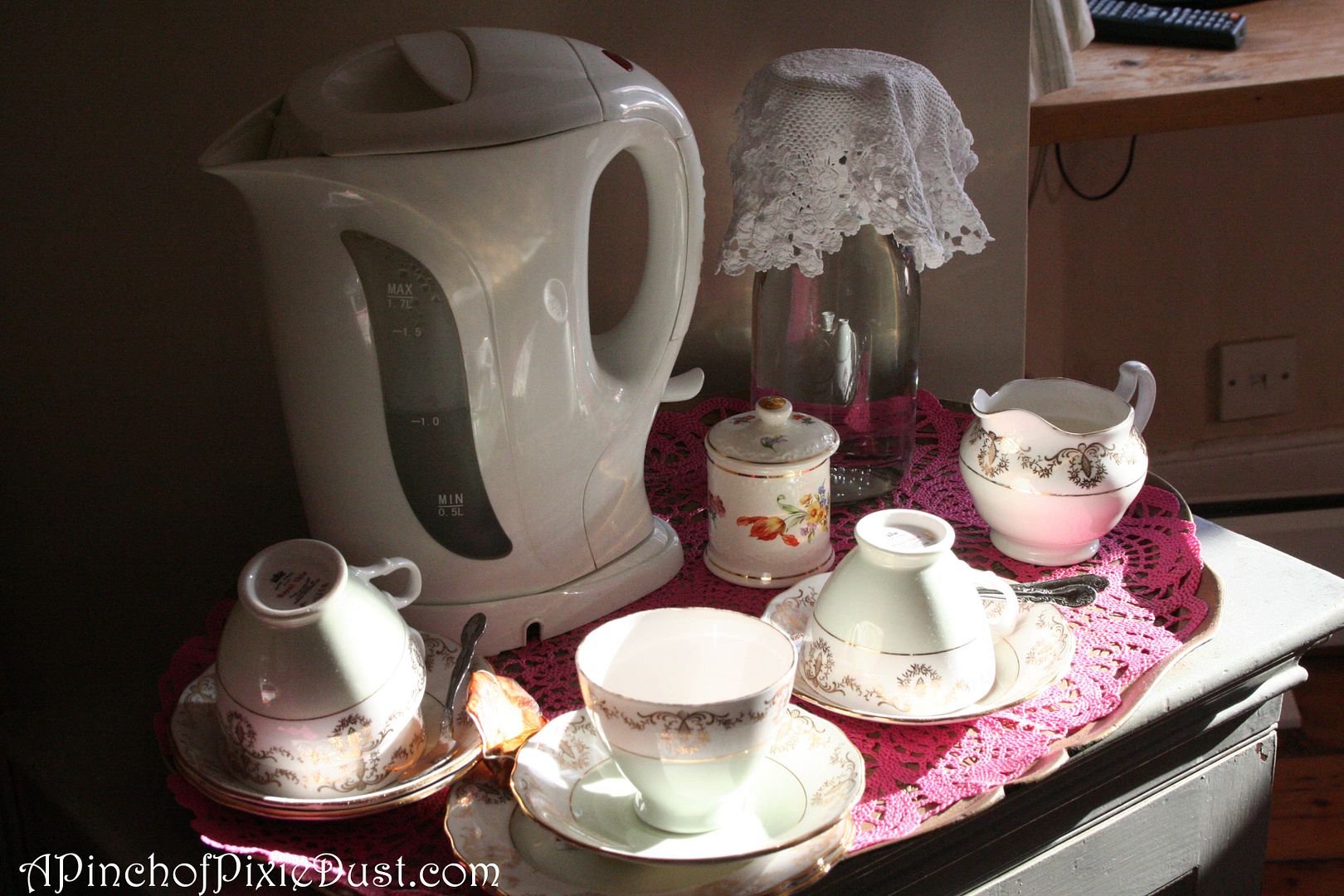 I love that British hotel rooms invariably have an electric kettle. This one had proper tea cups too - no boring mugs here!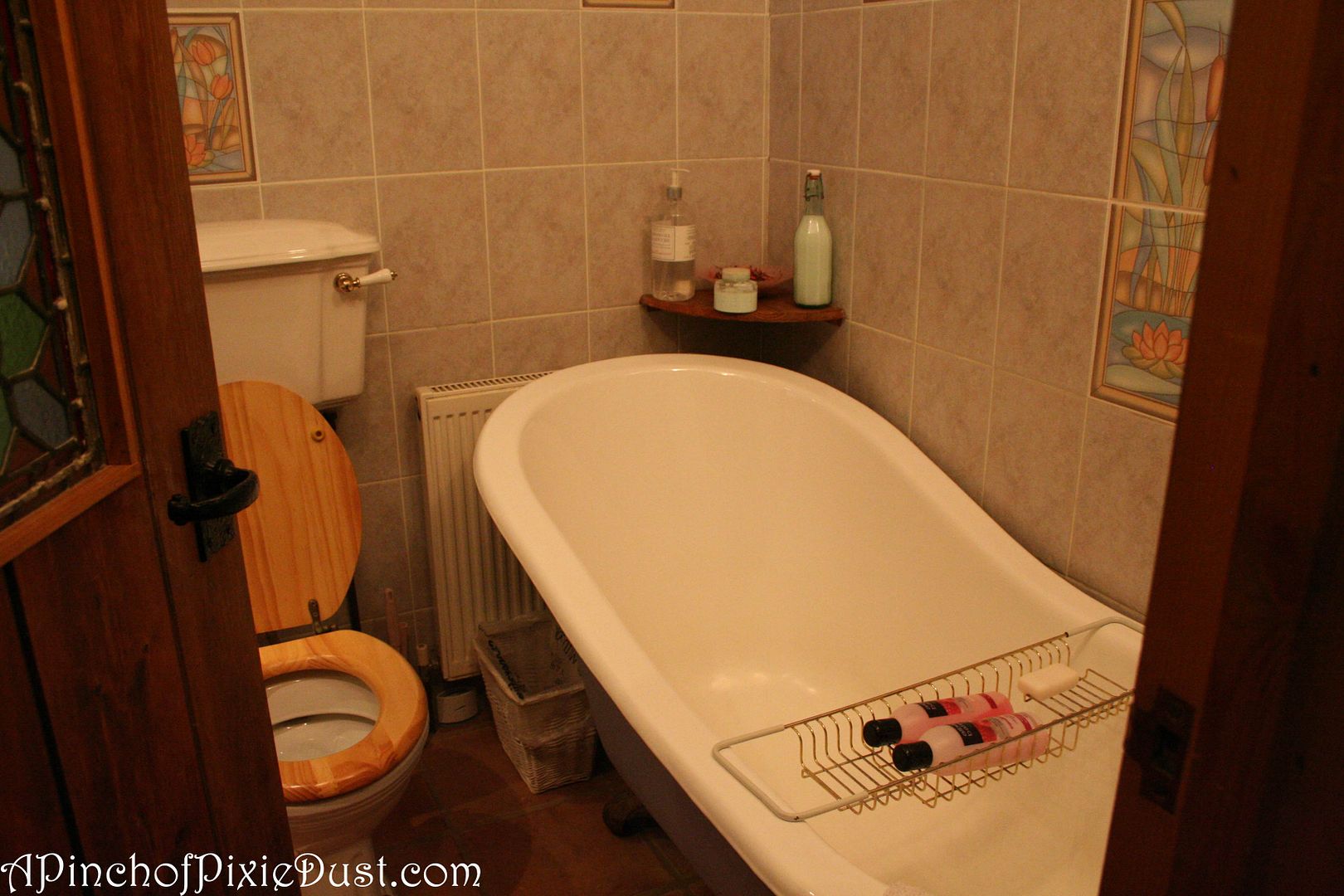 You never know what you're going to find with bathrooms in small European or even British hotels. This one wasn't attached to the room, but it was perfectly nice: just next door and you didn't have to share it.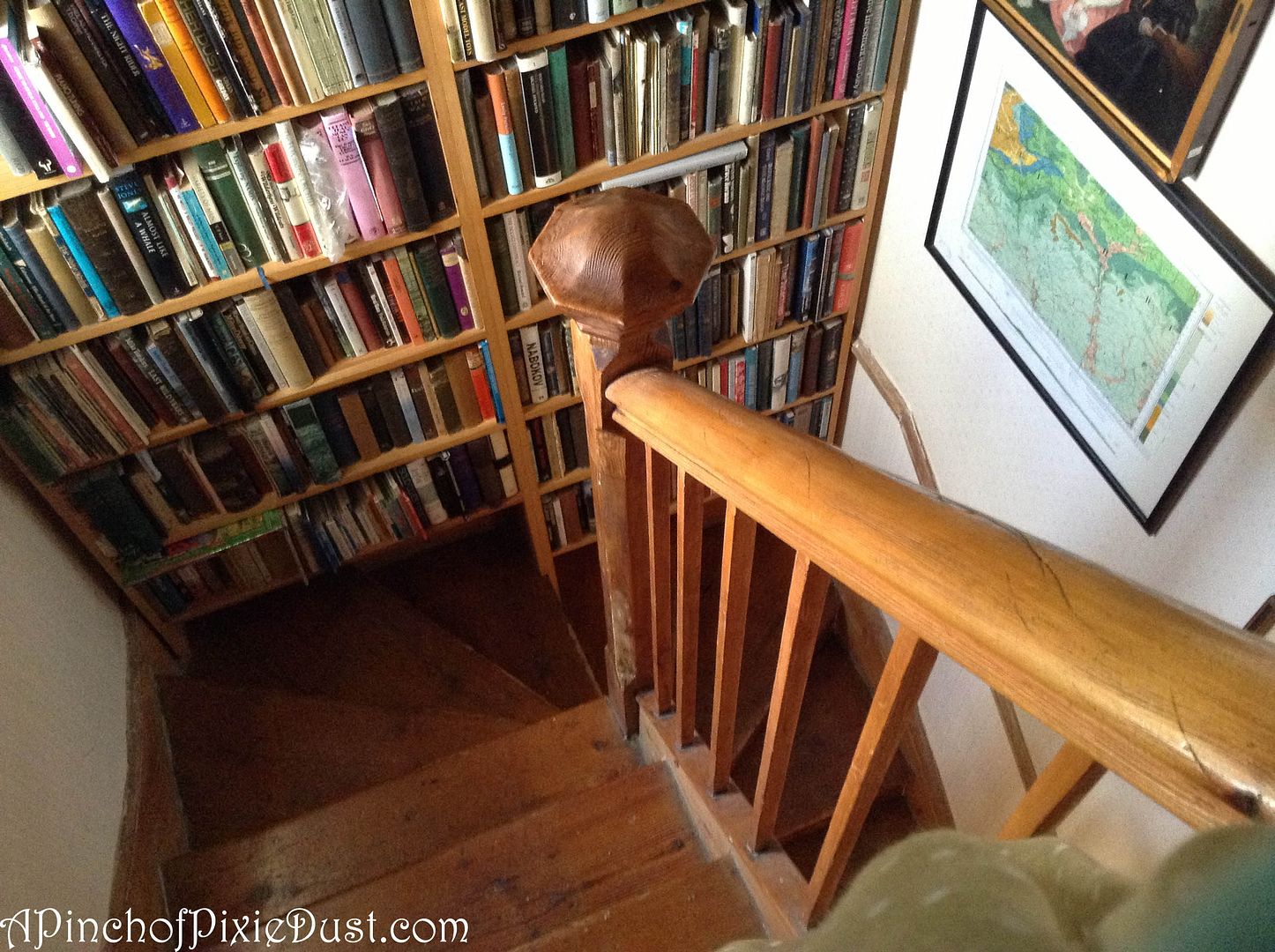 The next morning I headed down a floor to the sitting room for breakfast...
Books everywhere. I loved it.
The British know how to do breakfast right. Now I feel like a cup of tea...and some toast...and maybe an egg and some fried tomatoes too...
I was only staying one night in Lyme, but I did have a little more time before my bus. Coming up...some shopping!