Imagine you've just arrived at Walt Disney World. You've been travelling all day and are at last strolling down Main Street with a truly gorgeous golden castle before you.
There are so many rides to ride and sights to see - but you are ravenously hungry, so a snack stop first is ABSOLUTELY necessary. But what to eat? There are so many delicious Disney food options all around you, where should you even begin???
This was the predicament I found myself in last month, and the answer came to me suddenly as I was crossing the hub: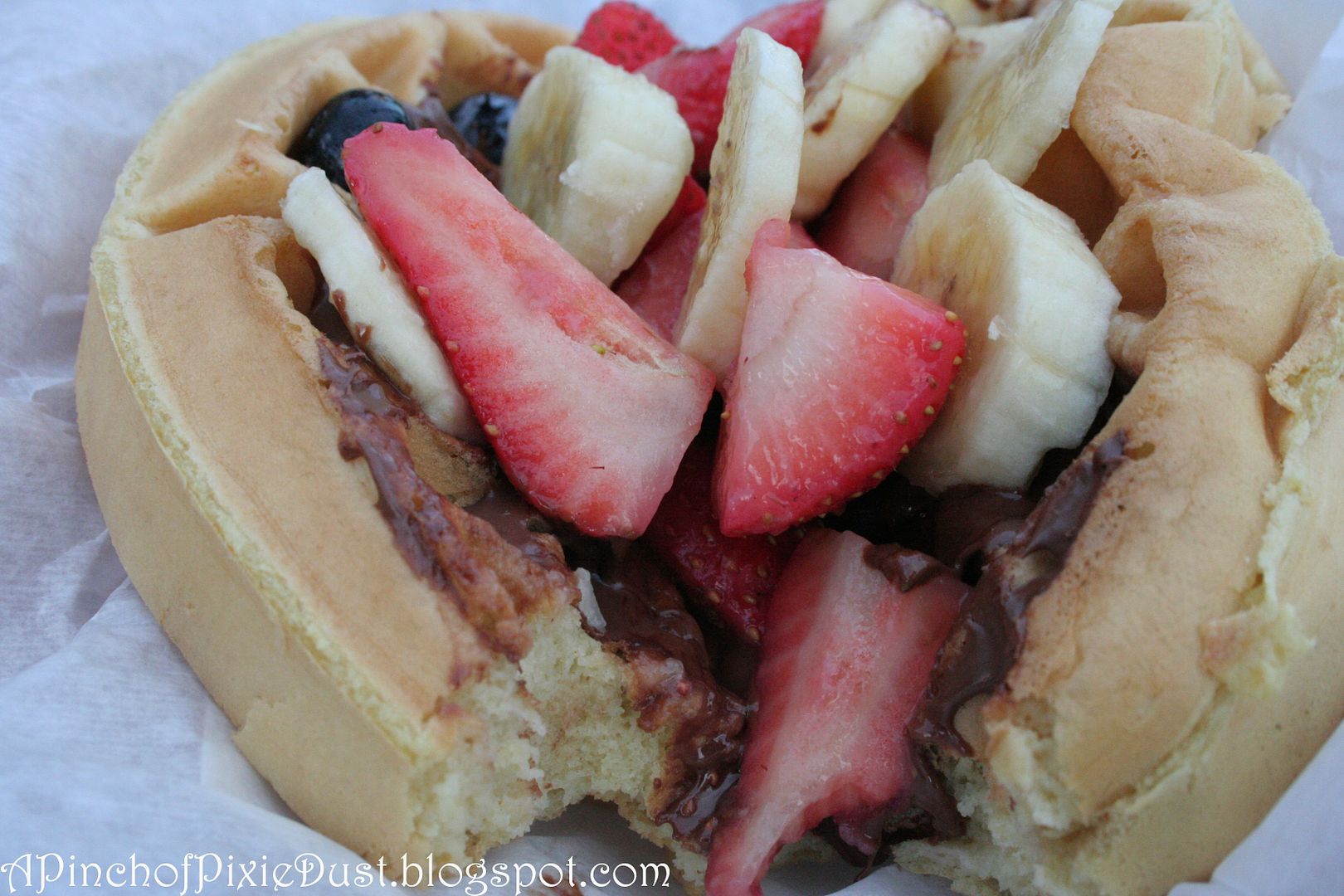 A Waffle Sandwich from Sleepy Hollow Refreshments.
It was SUCH a good decision. And the fact that THIS was my view made it taste even more sweet: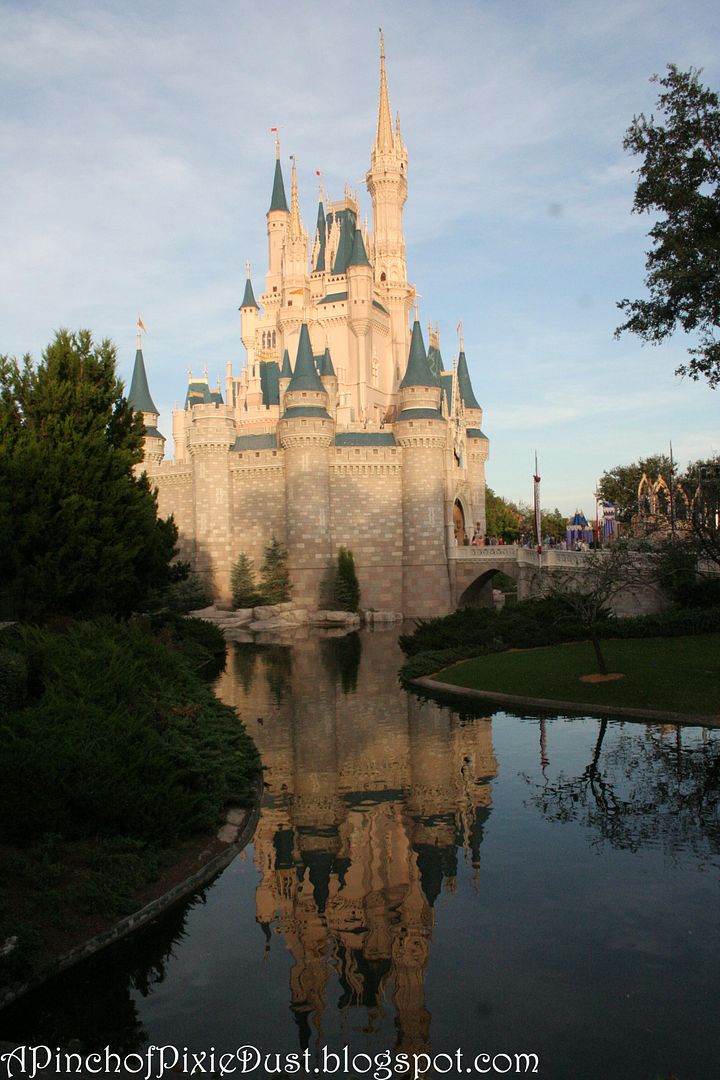 SO lovely!
...and that reflection! LOVE.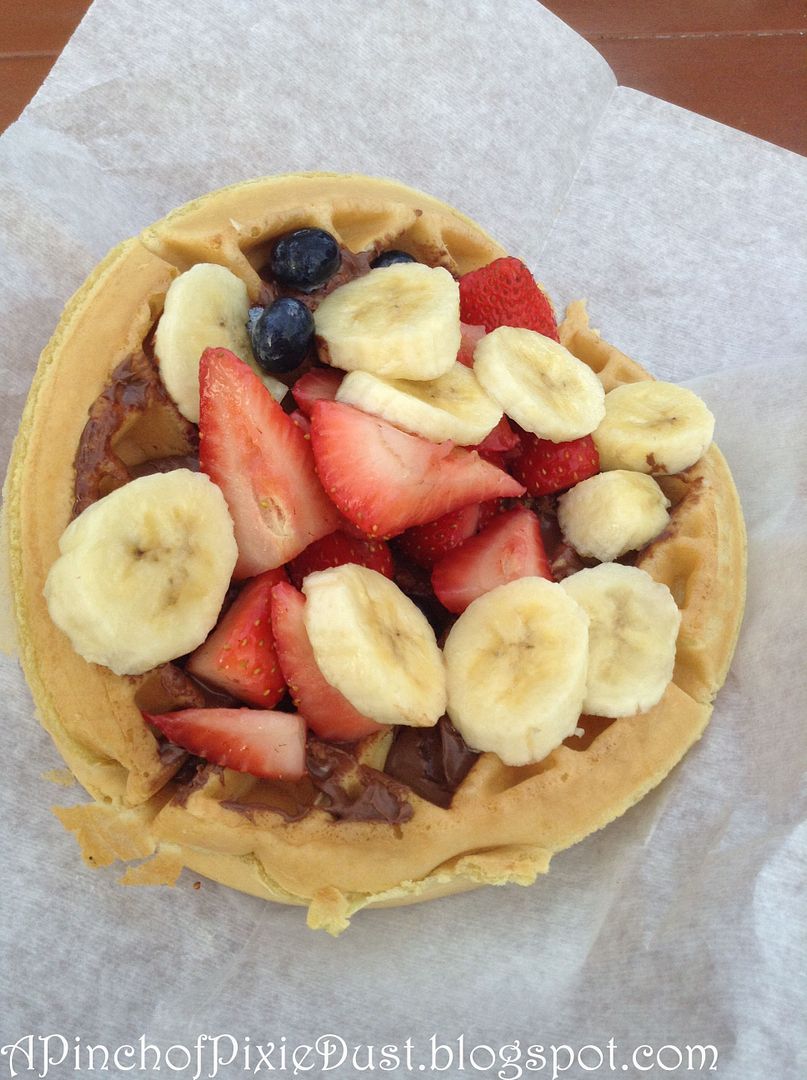 But let's get back to the waffles, shall we? This beauteous thing is a nutella and fruit waffle sandwich. It is a freshly cooked, crispy, warm, golden brown waffle slathered in nutella then topped with fresh blueberries, strawberries, and bananas. It was amazingly delicious. And all that fruit actually made me feel like I was eating something healthy...maybe... ;)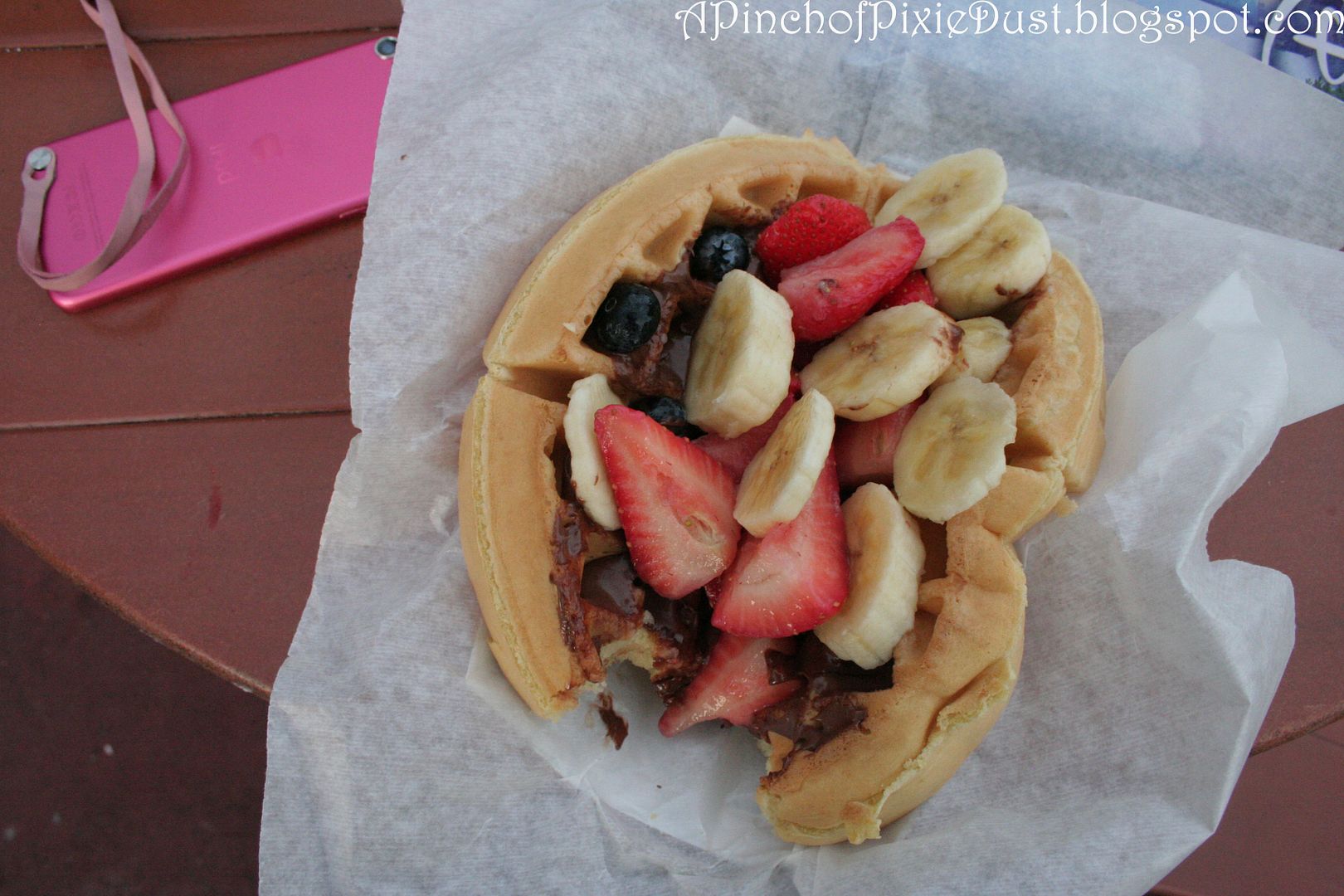 So beautiful and so huge - the little dish it's placed in is almost too small for it! But I was so hungry I actually was able to finish it all in one sitting!
Now the fruit waffle sandwich is wonderful, but it's not the only amazing waffle sandwich available at Sleepy Hollow. Oh no, we have two other stunners as well...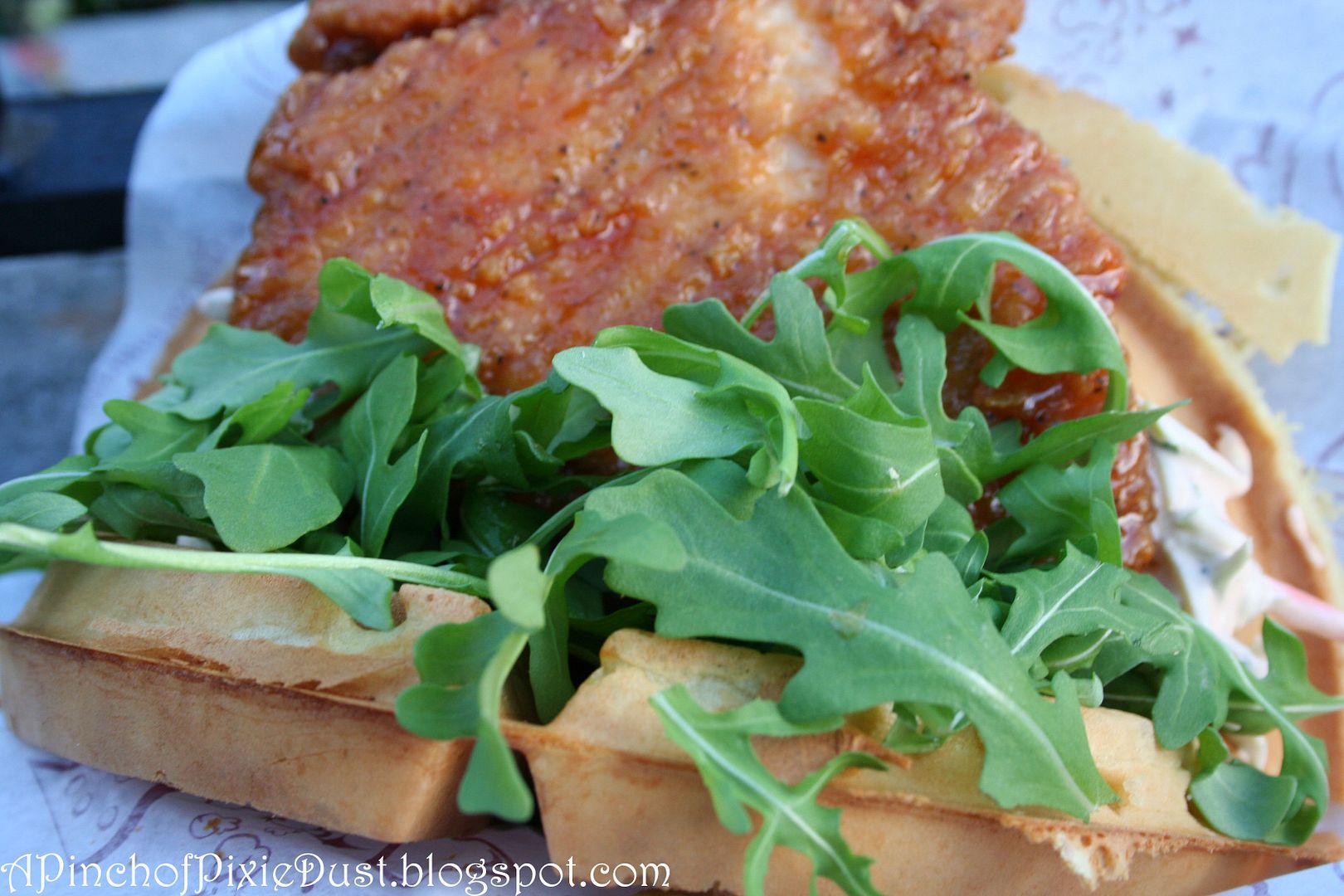 This is going to be a savory monday as well as a sweet treat monday - because the other two waffle sandwiches are more like actual sandwiches. Sort-of a sandwich crossed with dessert, since it's got meat and greens and condiments atop a lovely sweet waffle.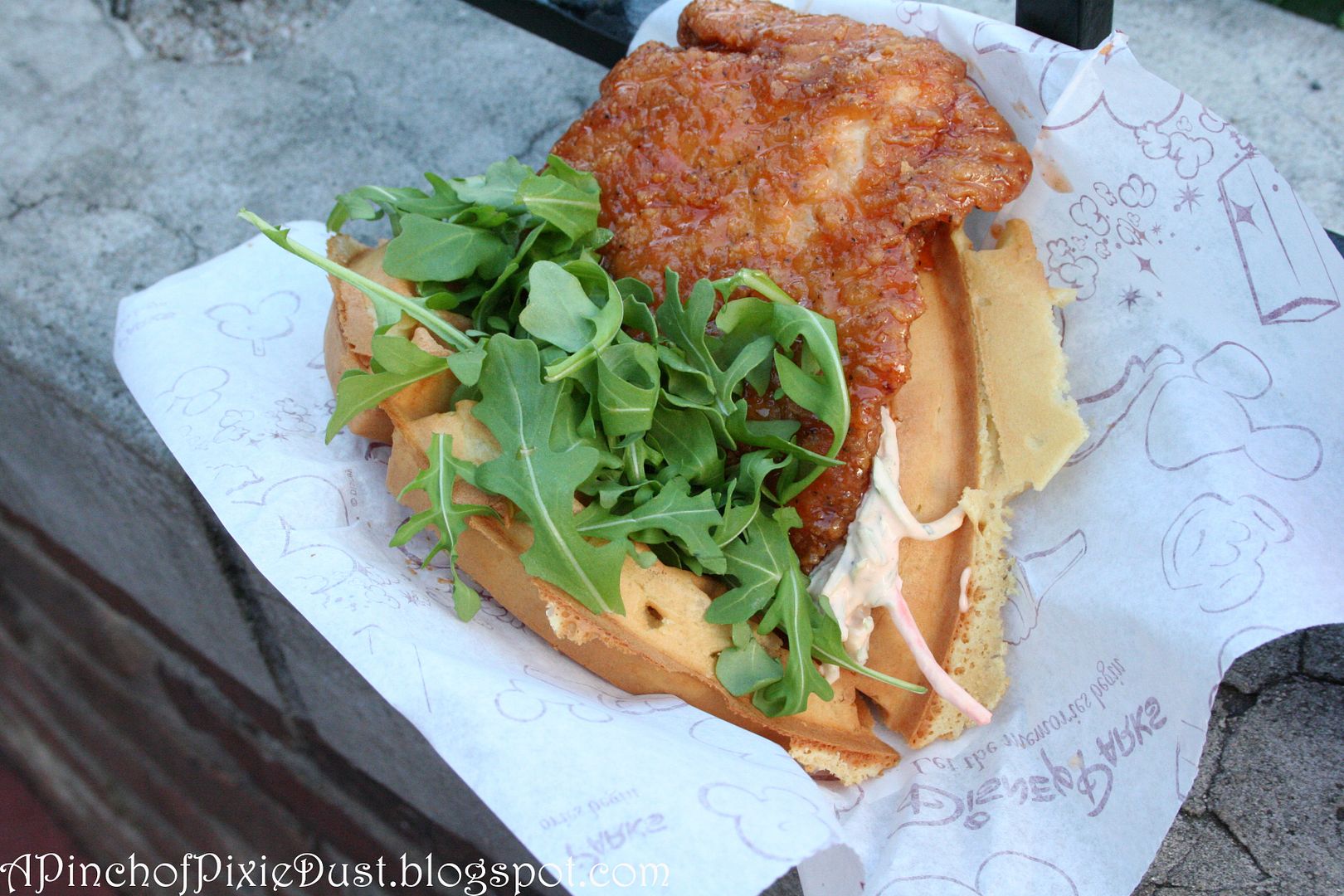 We'll start with the Sweet and Sour Chicken waffle sandwich, which may be my favorite. I almost ordered it again in December instead of the nutella one, but I decided I had to at least try the nutella once.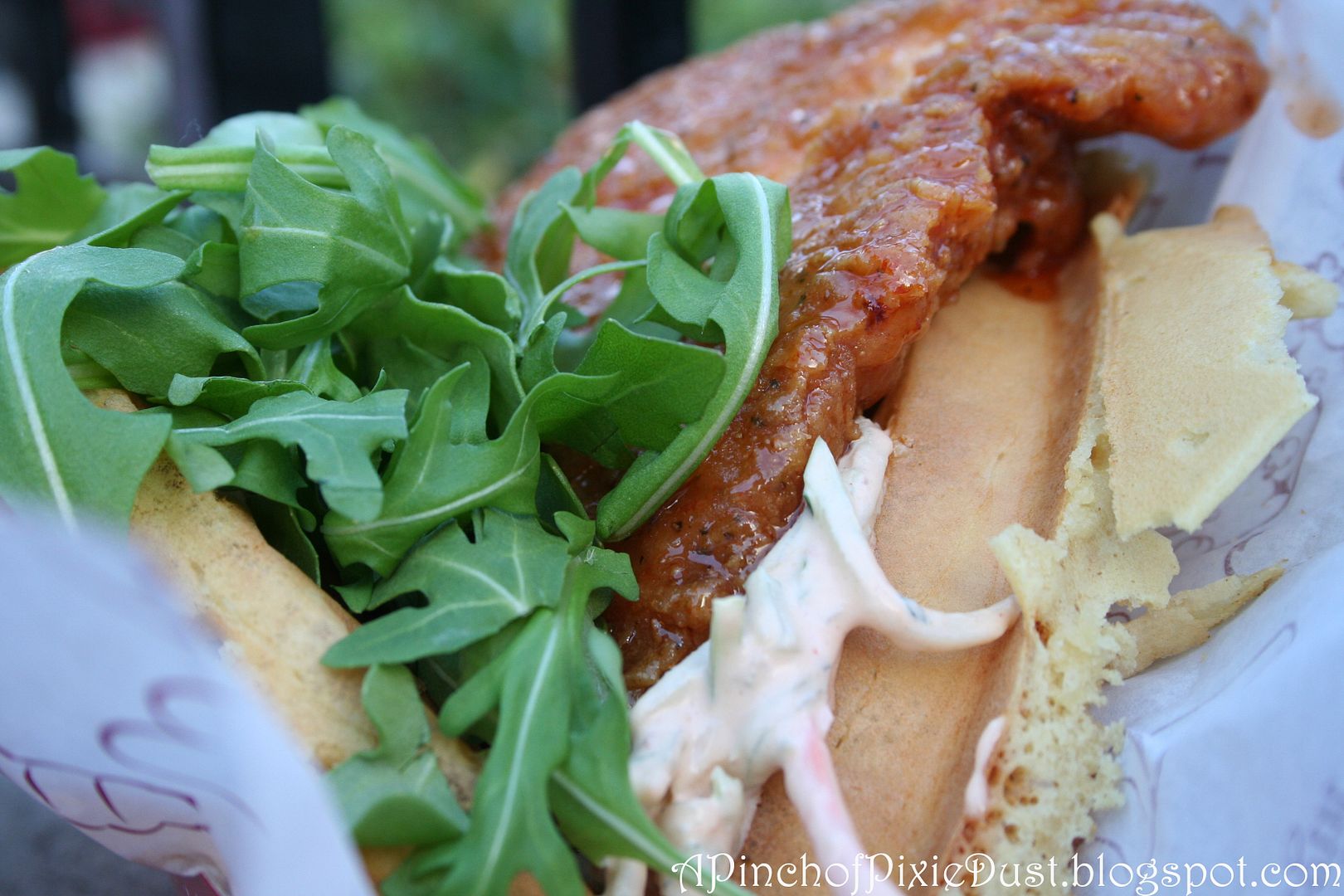 I am sure I will be getting this again on some future trip, however. It has some delicious creamy coleslaw topped with a big chicken patty that's covered in tasty tangy sweet and sour sauce, then it's all crowned with a leafy bunch of arugula.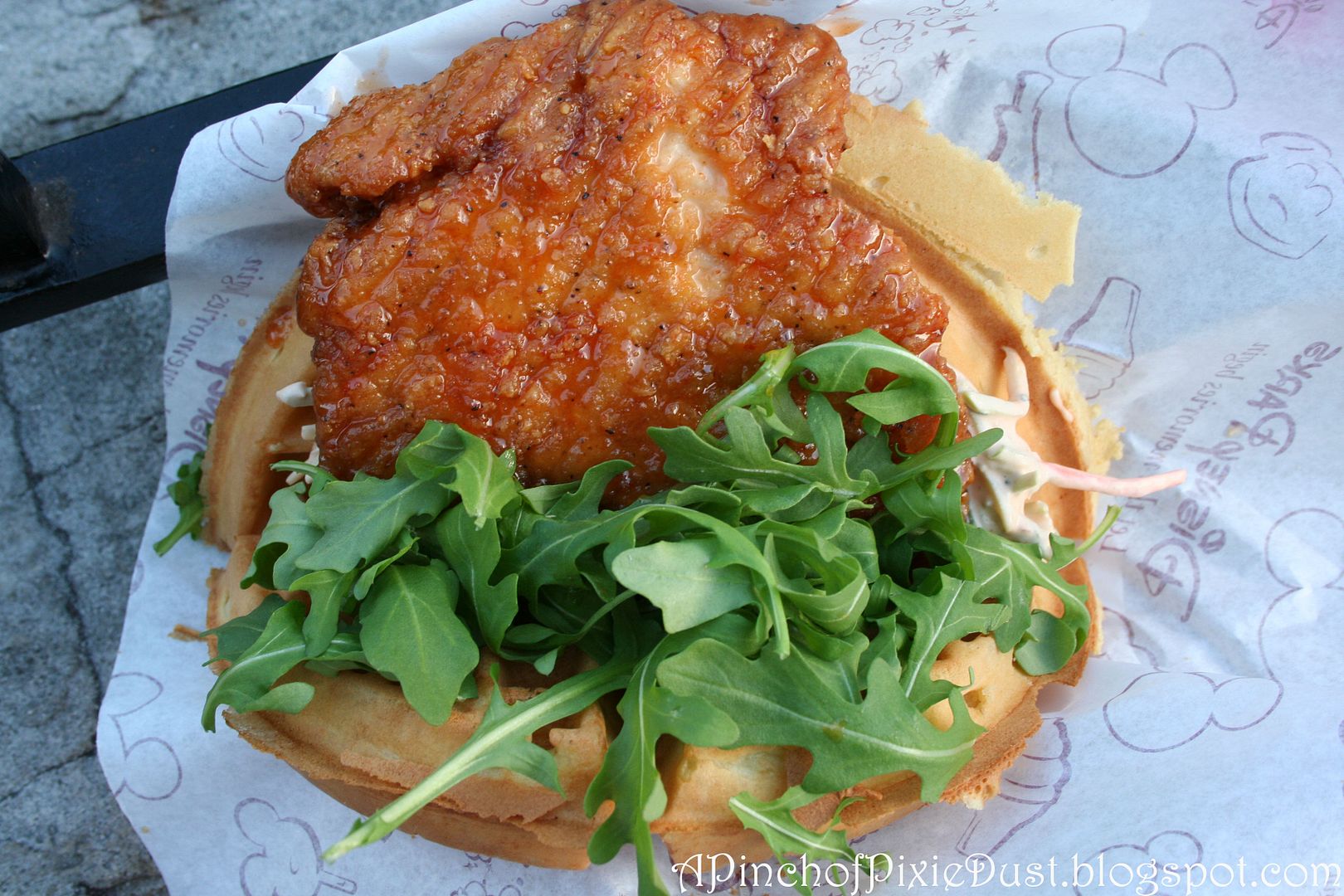 This is a knife-and-fork type of sandwich - it is one BIG piece of chicken and one BIG waffle! You wouldn't necessarily think all the ingredients would work together, but they totally do!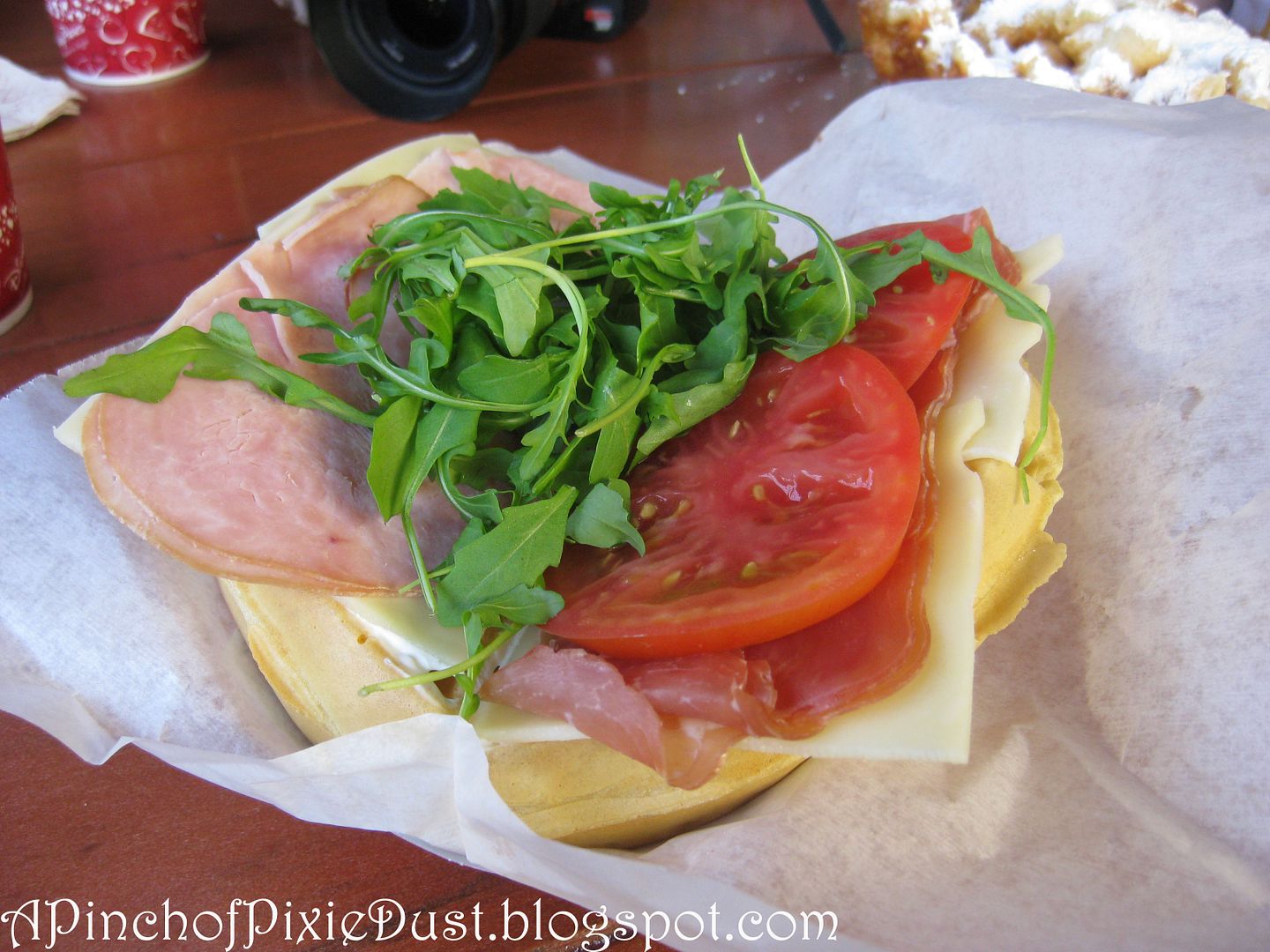 Rounding off the Sleepy Hollow Waffle Sandwich Trio is the ham, swiss, and proscuitto waffle. It also has tomatoes and arugula and I believe some mayo. To be honest, this combination didn't work as well for me as the other two. It was still good, it just didn't have that extra pinch of pixie dust.
One fun thing about all of these sandwiches is that you can watch the cast members cooking up the waffles all in a row in the back - so you know they're fresh as fresh can be. :)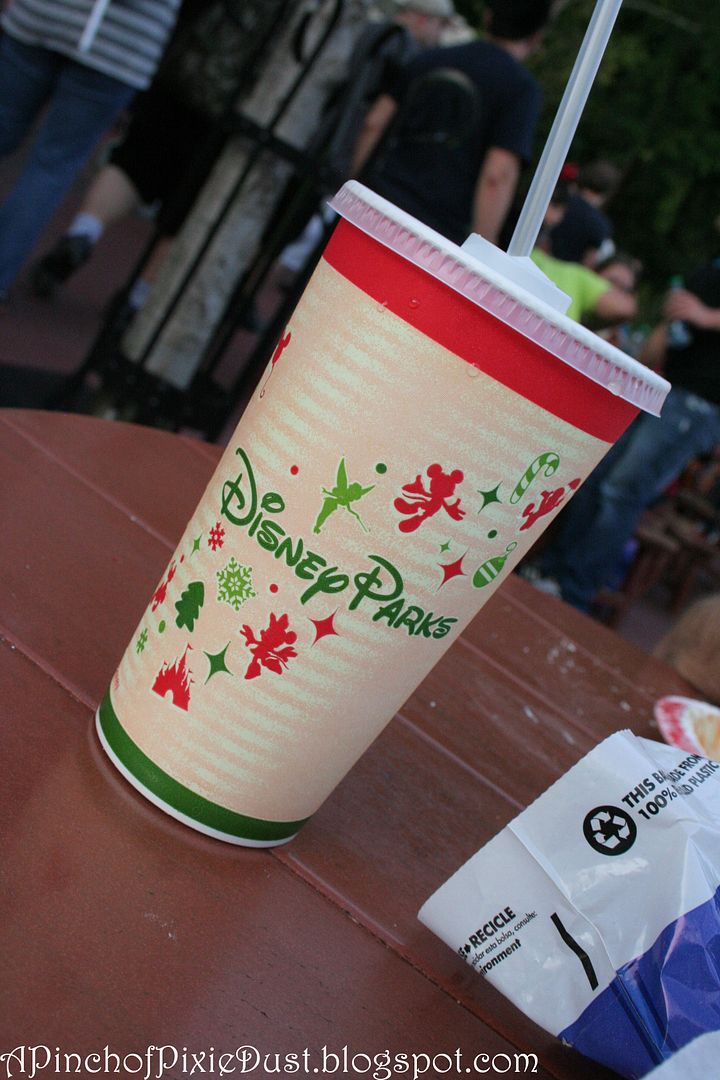 And, of course, it's fabulous that Sleepy Hollow (like all Disney counter service restaurants) will give you a big cup of tap water for no charge. Tackling a giant waffle sandwich can be a thirsty business!