In
last week's England update
we explored the charming museums around the Salisbury Close. This week we're going to turn our attention to
Salisbury Cathedral
!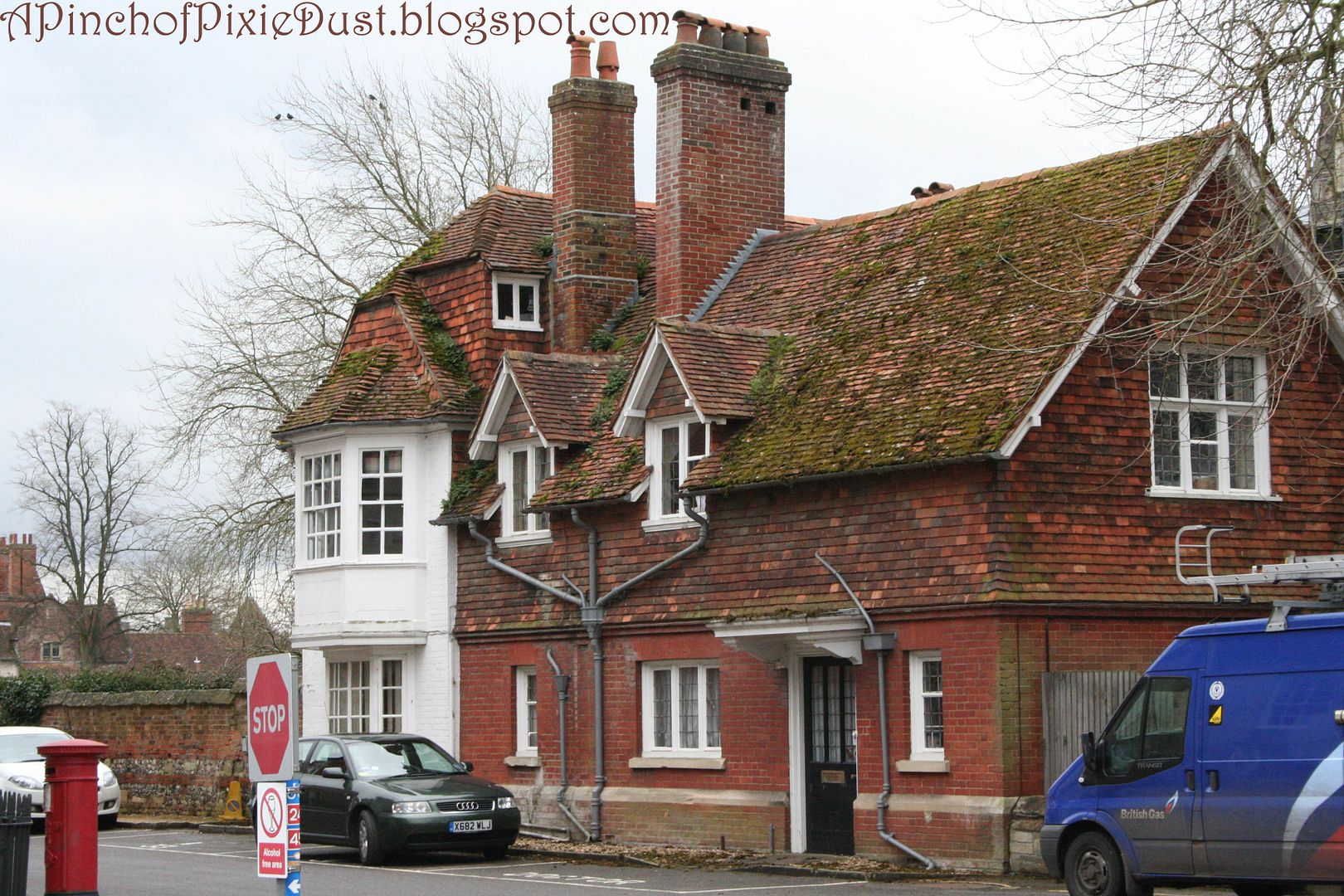 Look at that unexpected little window right up next to one of the chimneys. THAT is why I love British houses.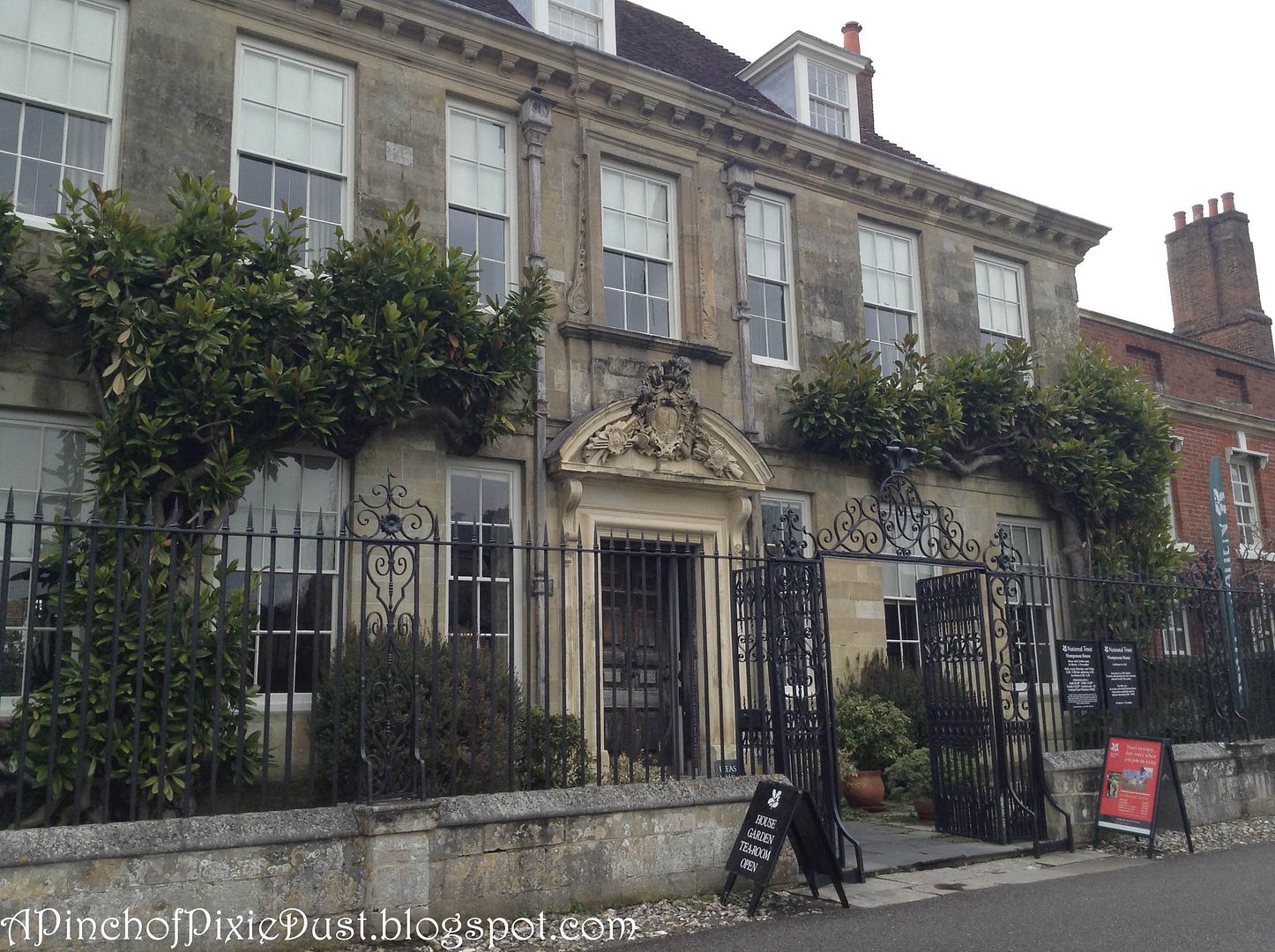 Bidding adieu to Mompesson House, I turned my steps towards the nearby grey spire rising against a grey sky...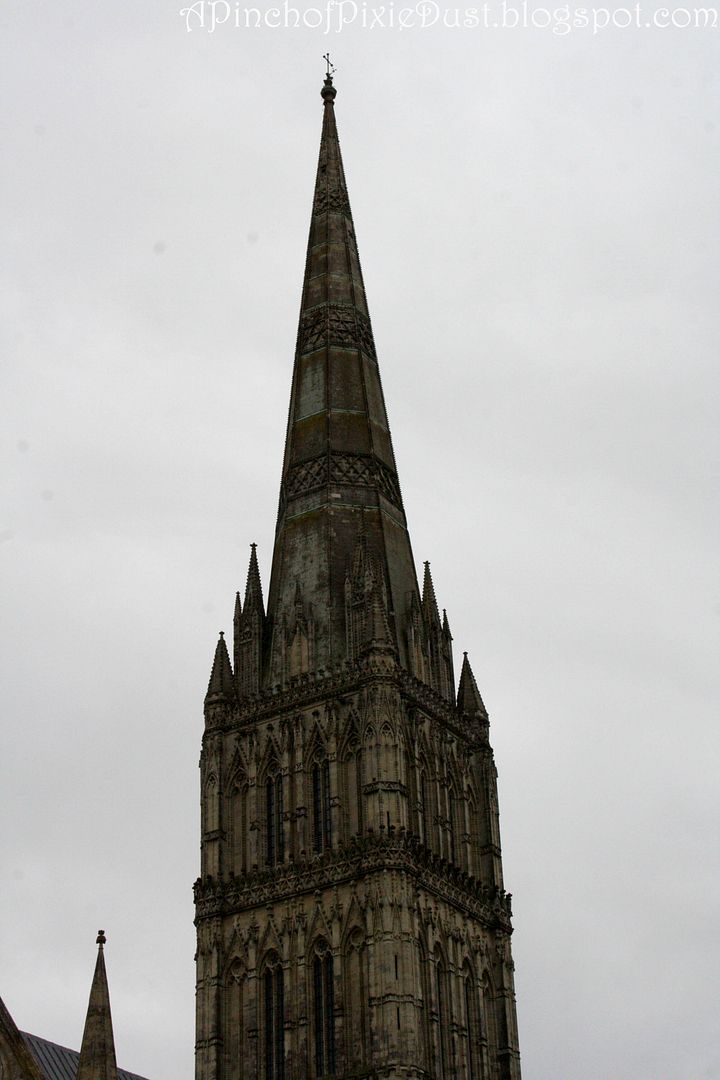 Before I left for this Europe trip last year, I found a book all about
European cathedrals
and their construction. It was incredible to read about how they were completed - the decades of labor it took and the strong personalities behind the cathedrals, sometimes a bishop, sometimes and architect, sometimes some local lord, who rounded up donations and kept the project alive. When you consider all the tools and inventions and conveniences that the laborers who built these masterpieces
didn't
have at their disposal, it's astonishing and inspiring to see what they created.
Construction on Salisbury Cathedral began in 1220. It was (mostly) finished by 1258. That's almost forty years - and changes have been made since then - but those forty years of medieval work are still around more than seven hundred and fifty years later. I find that pretty awe-inspiring to ponder. :)
Every cathedral you enter has a unique character of its own. The Salisbury Cathedral stands out at first glance because of the dusty grey, almost brown color of the stone. The limestone was apparently quarried from the nearby Jurassic Coast. Our tour guide suggested we might find some fossils in the pillars!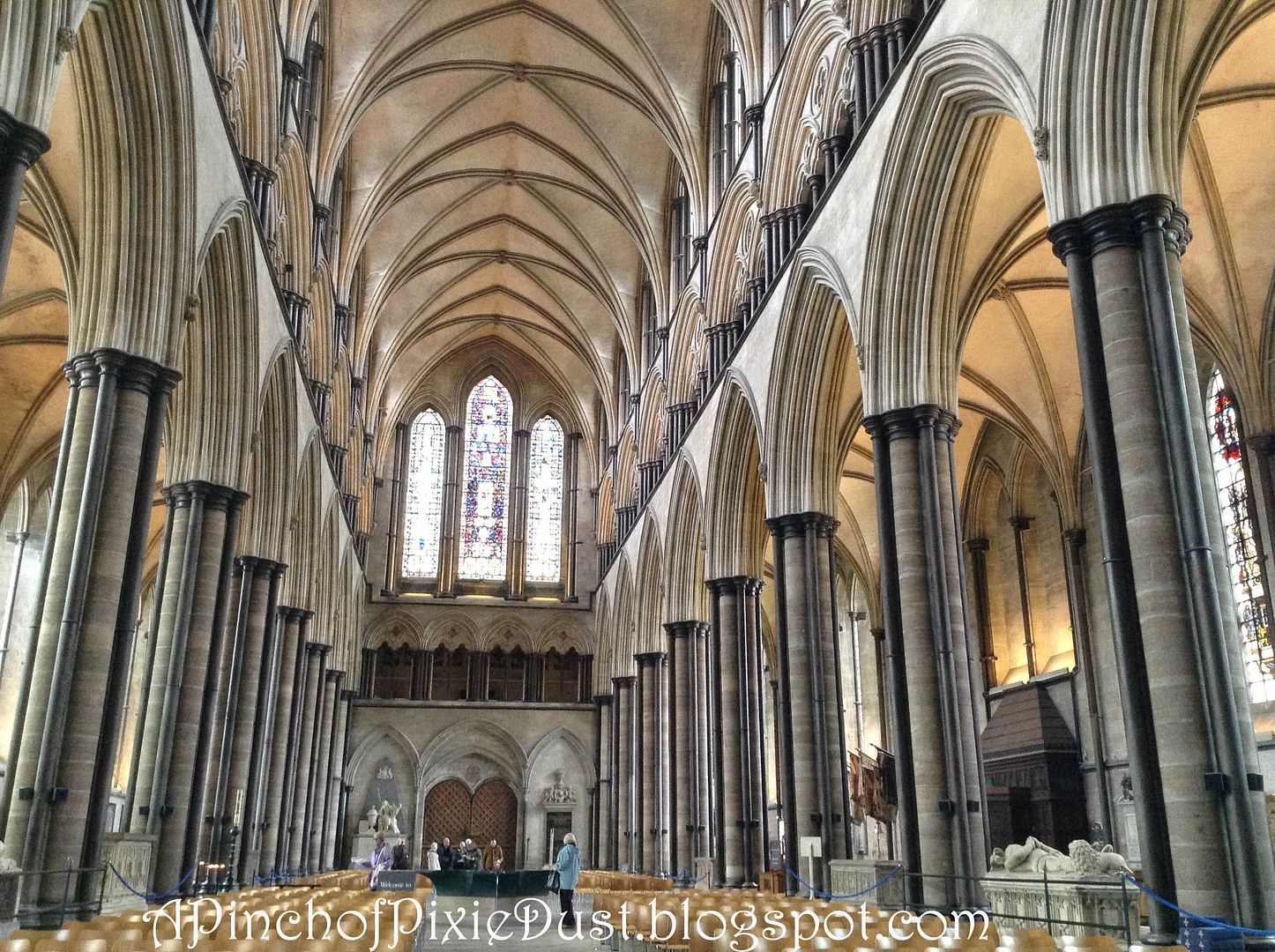 I promise I haven't been pulling all of those factoids from Wikipedia - I joined a tour in the Cathedral and learnt some of them there! I heard about the oldest working clock in the world...
There it is on the left, still ticking away! And on the right is one of the newest additions to the cathedral, a really unique cross-shaped font. I love how still the surface of the water was and how perfectly it reflected the windows.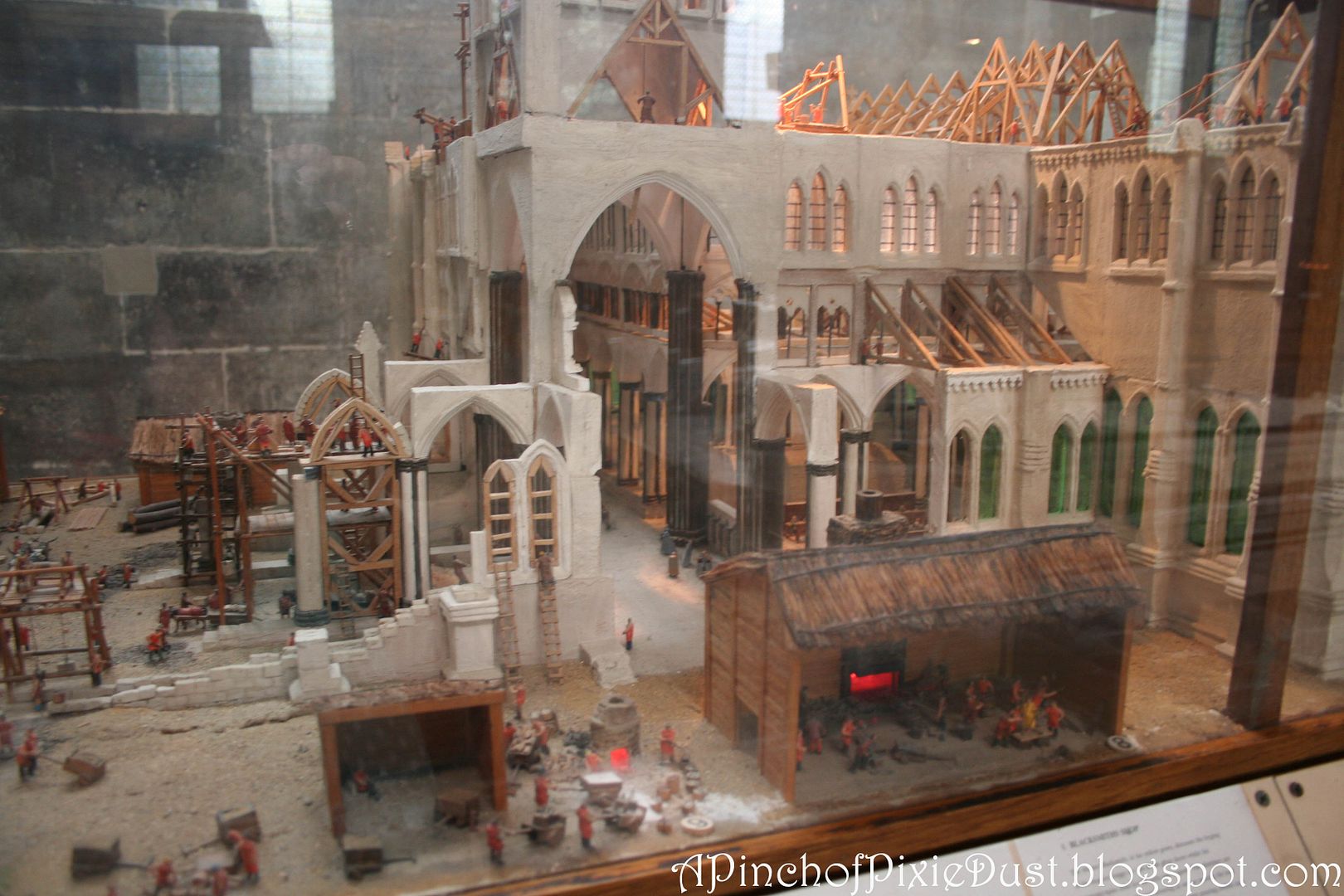 There was a little model of those medieval workers that so inspire me!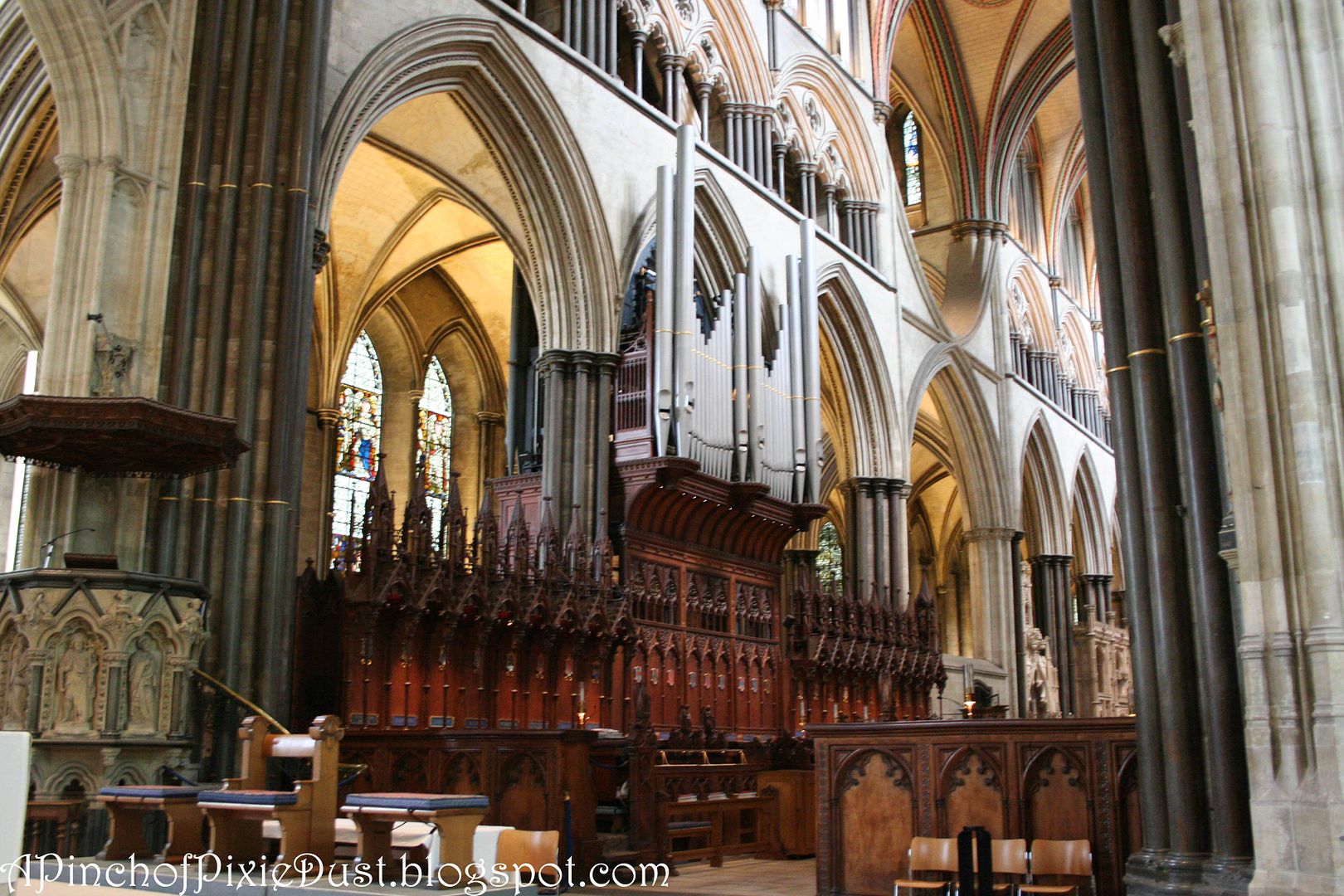 A glimpse of choir stalls and organ pipes...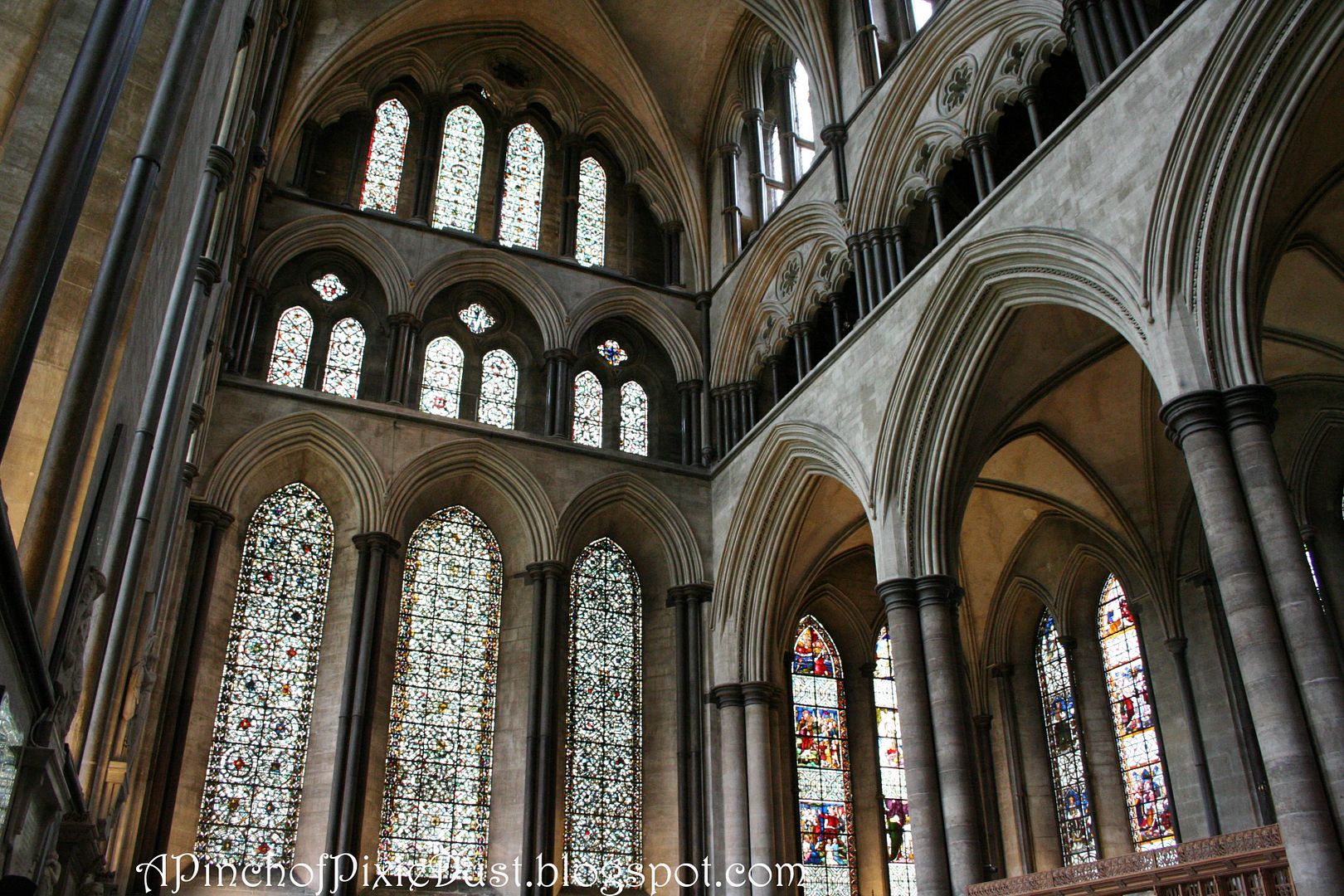 Taking a guided tour is always interesting...but then you don't really need a guide to show you how beautiful Salisbury Cathedral is. The space itself will show you that...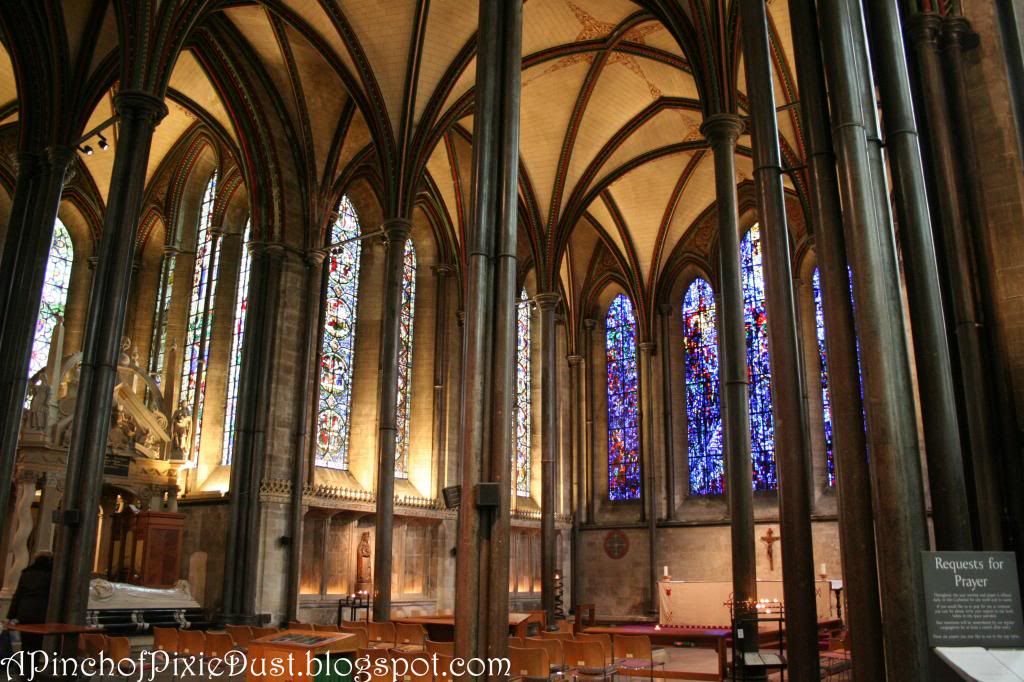 Just look at those windows glowing like jewels in the dusk of this chapel - and the ceiling!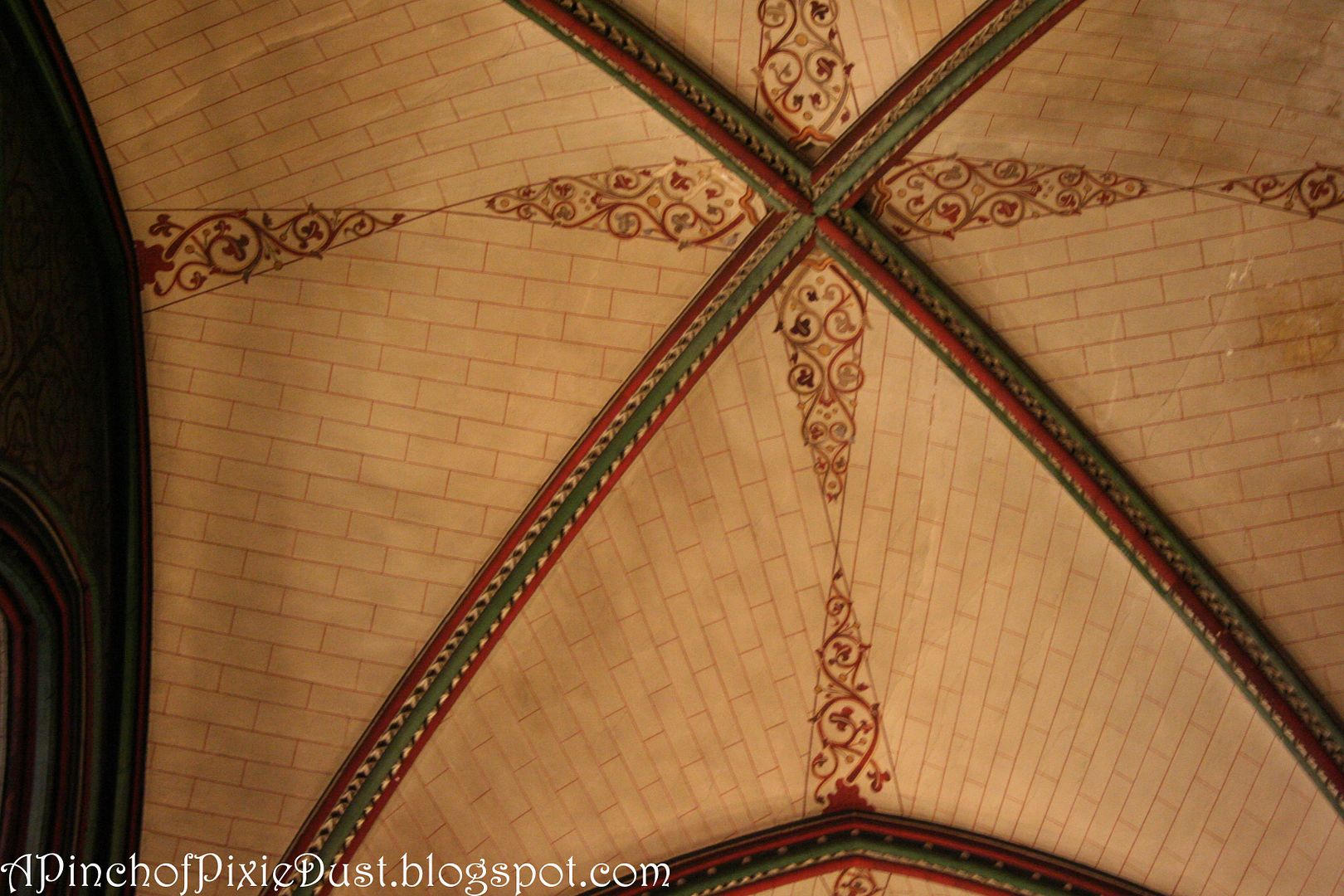 Those designs are so delicate and beautiful.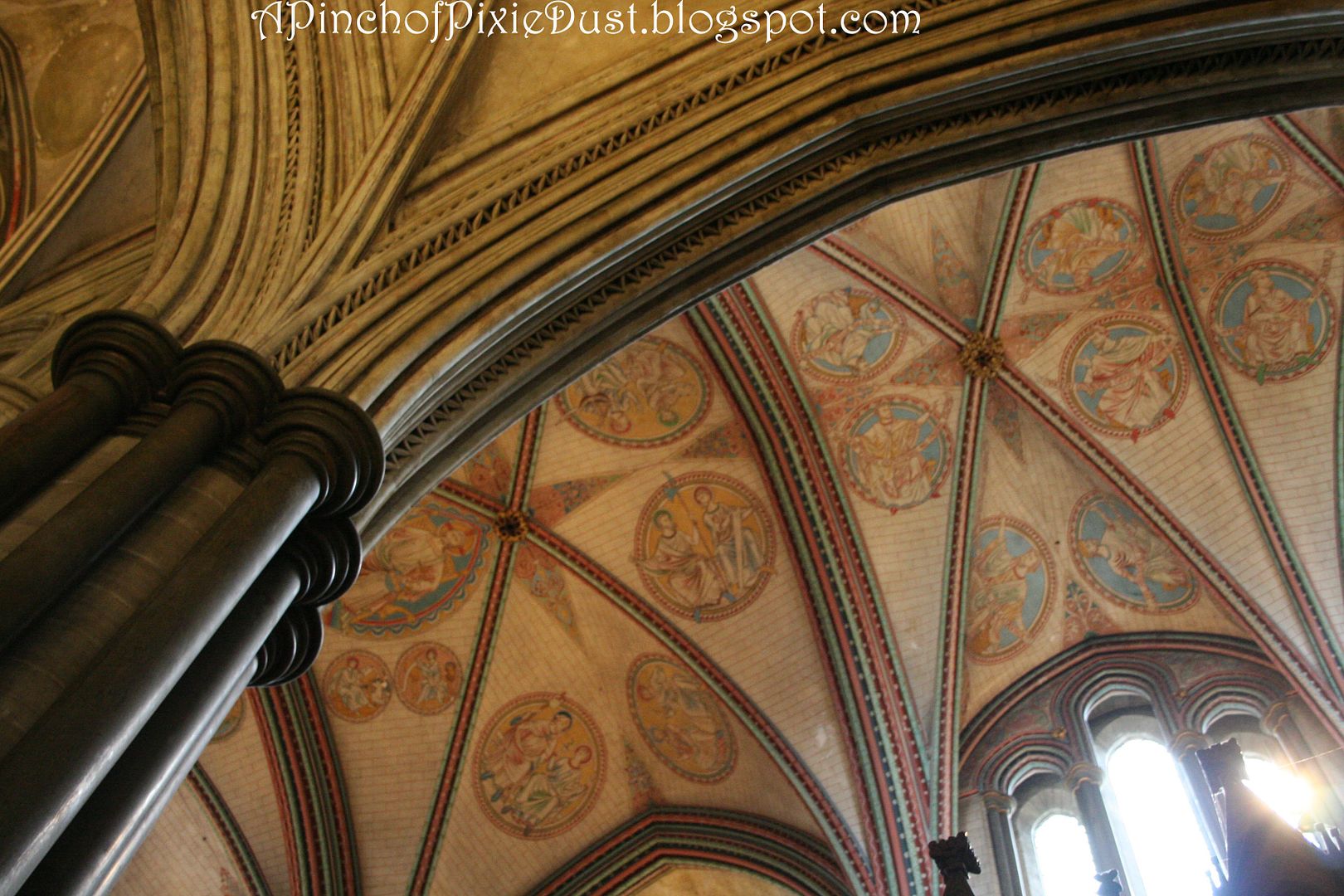 There were even more saints and scenes to admire on the nave ceiling!
One more interesting Salisbury factoid: the cathedral is built on only four feet of foundation. It has the highest spire in England, and extra arches and supports had to be added (as you can see above) to hold it up!
I loved strolling through the cloisters. That grass looked so green against the grey columns.
I thoroughly enjoyed my visit to Salisbury Cathedral! There was only time for a quick browse in the gift shop, and then I had to head straight for the station to catch my train.
It was absolutely tantalizing to have to walk by so many of the sweet storefronts in Salisbury. It definitely looked like good shopping!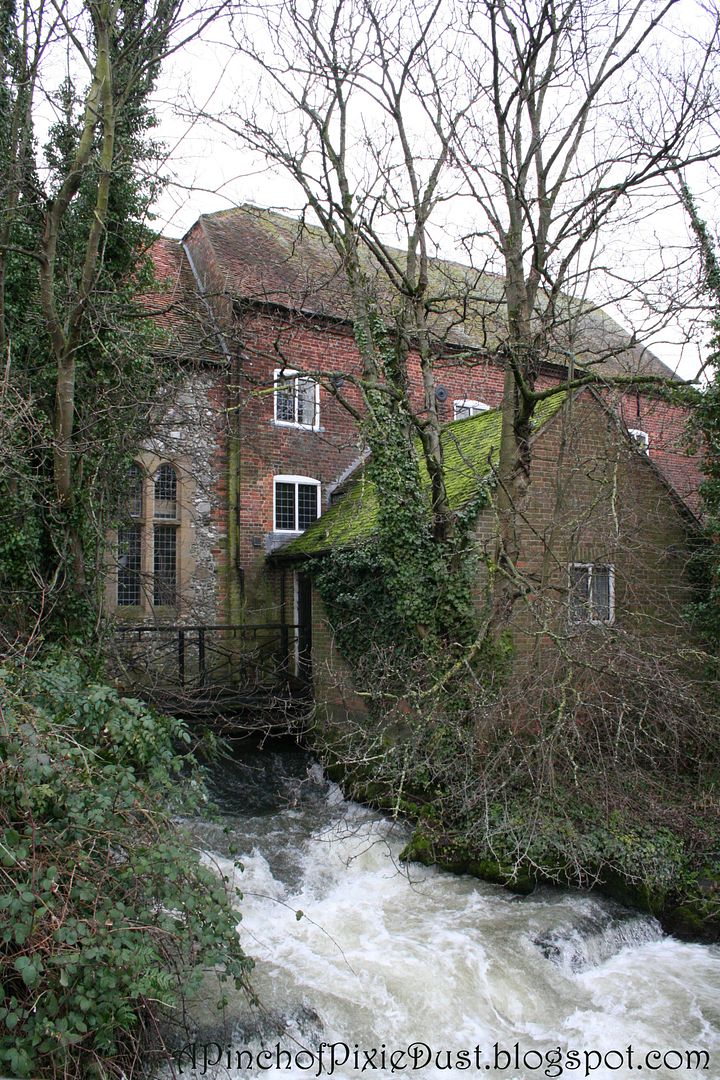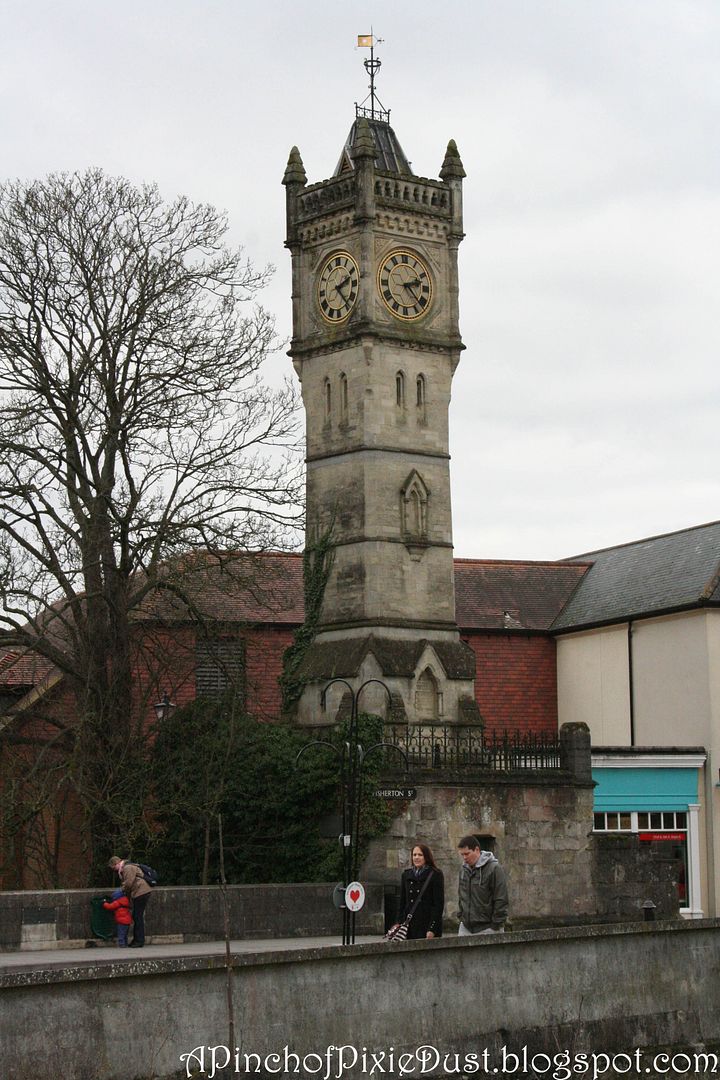 I read somewhere that Salisbury is sometimes likened to an English Venice because of its many bridges and waterways...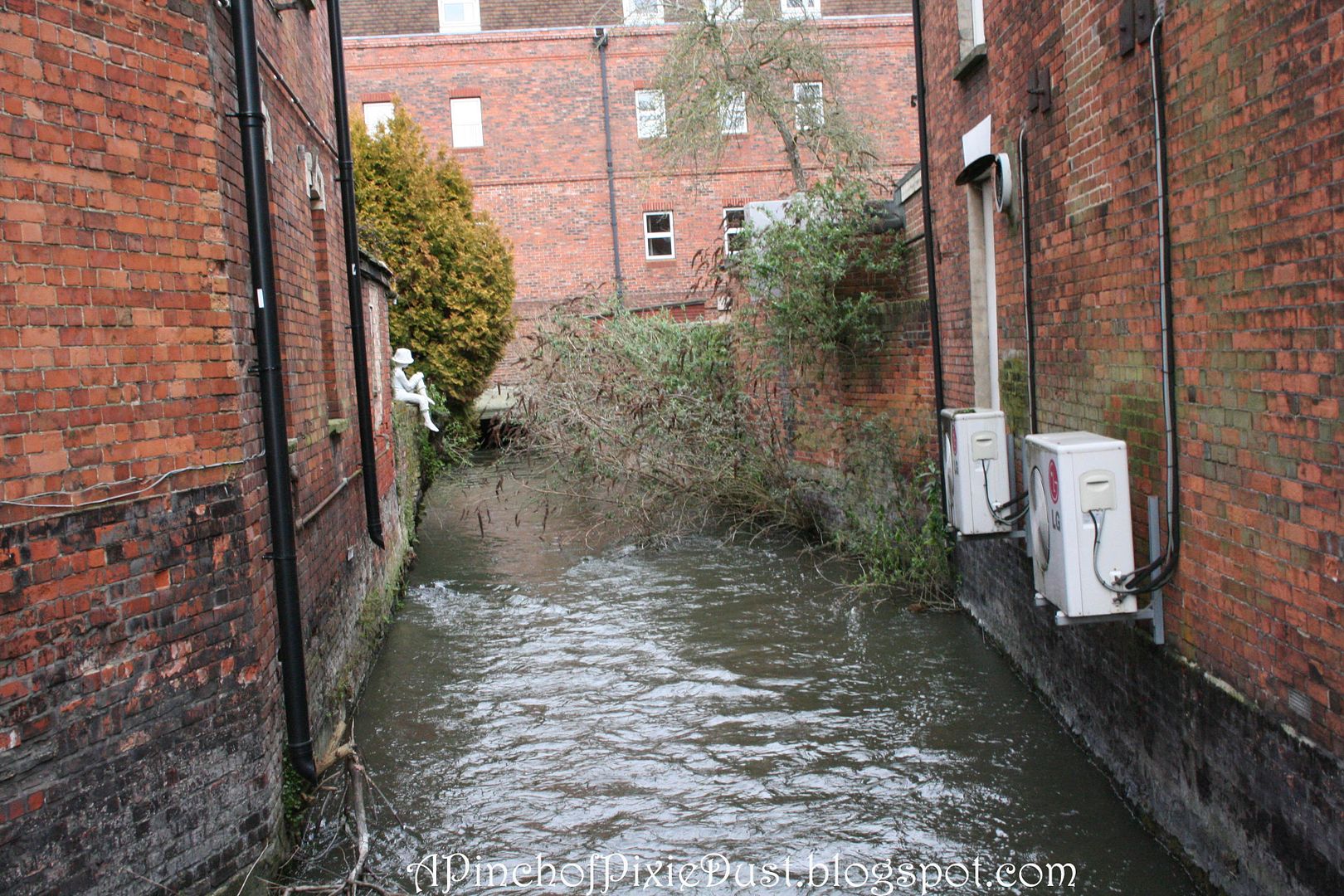 ...and I discovered on my walk to the station just how true that was! All the streams and canals were charming.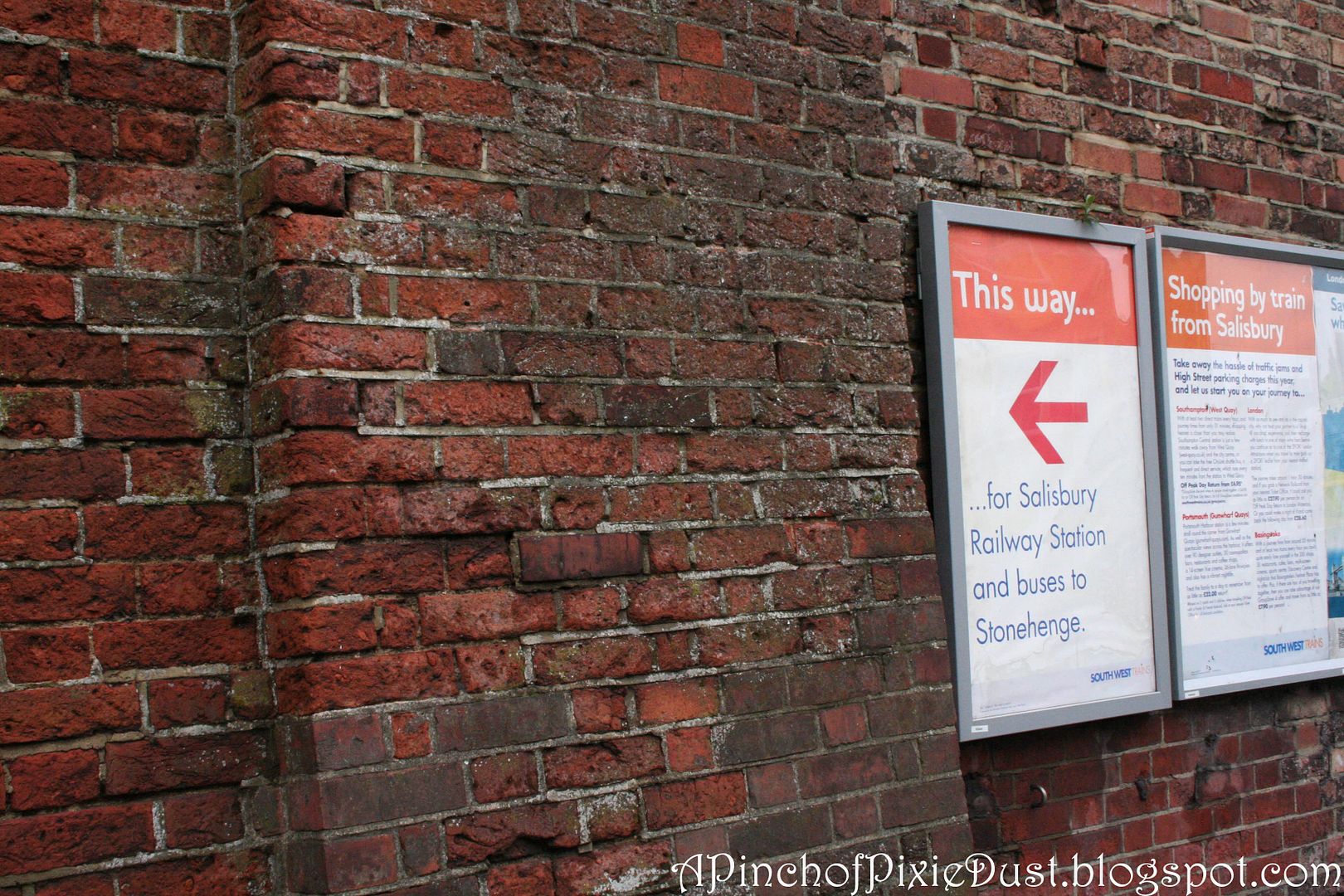 Almost there...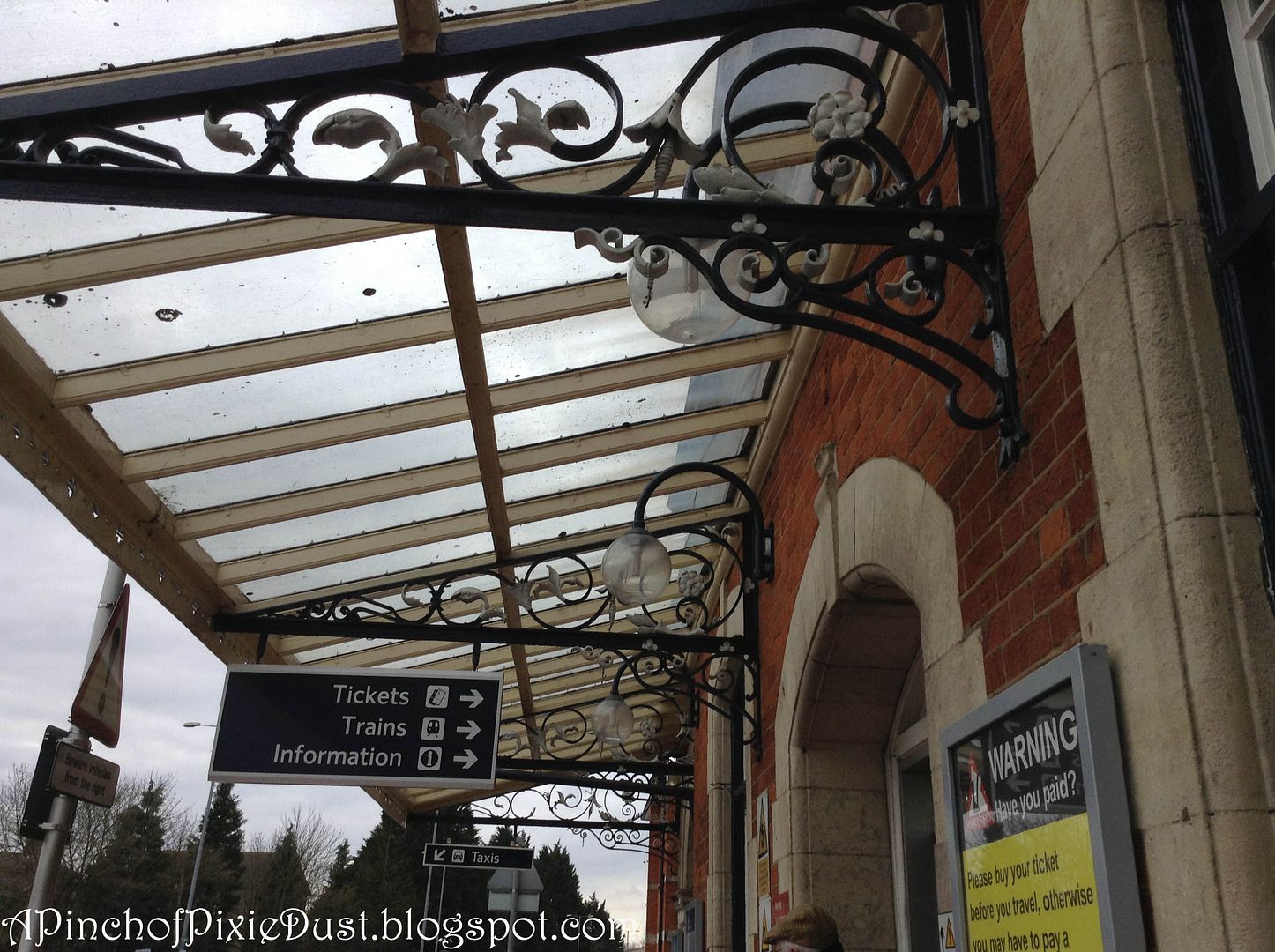 Trains this way! My next destination was LYME REGIS on the Jurassic Coast. (All my Jane Austen peoples, YES, it's the same Lyme from Persuasion!). Sadly the trains don't go all the way to Lyme, so to get there I had to take a train to Axminster and then a bus the rest of the way.
AHHHhhhh, looking at this photo now makes me want to catch the next plane to the UK and do some more exploring. At the time I think I was just more concerned about finding the right platform and not missing the train!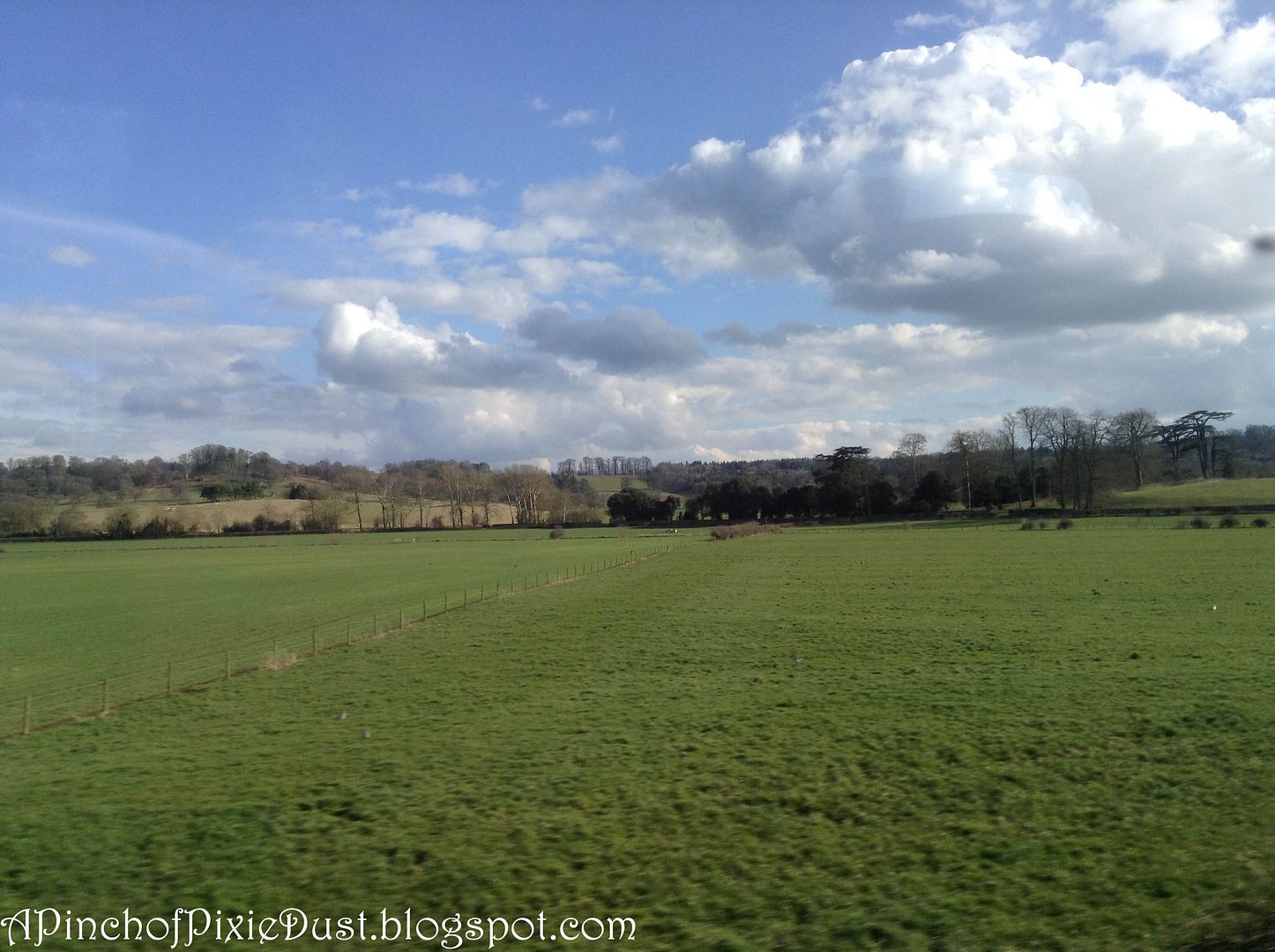 I caught the train just fine and soon was zipping towards Lyme...which would prove to be one of my very favorite destinations out of the whole trip!