I still haven't quite forgiven Disney for taking the beautiful
Sunset Point area
at the Polynesian Resort away from me. But when I was there in December I decided I had to head over to have a look at the DVC construction that was getting under way...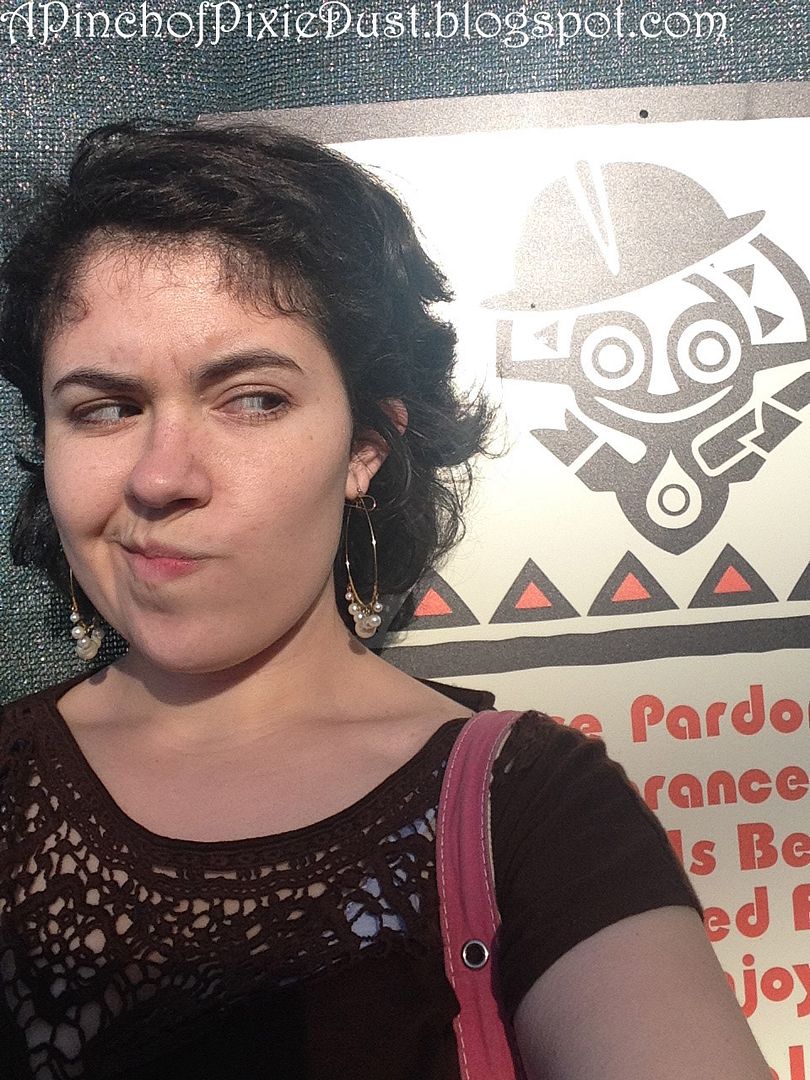 Yeah, don't try to be all cute, Mr. Construction Tiki God. I'm still not ok with this.
Well, at least the view of dirt and debris is framed by palm trees...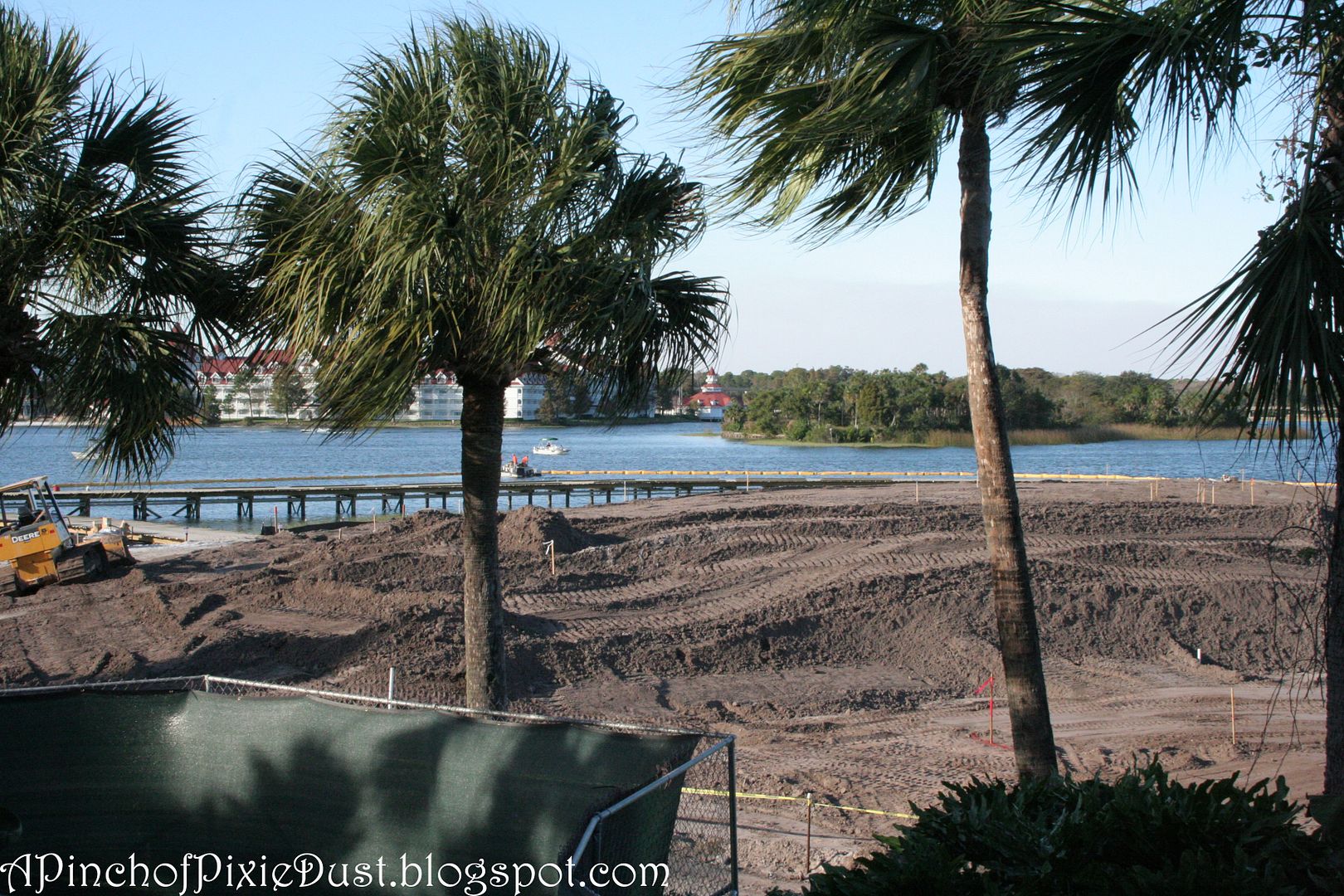 Yes, that once was Sunset Point. But let us not dwell on the past, let us look forward to the future. Soon that will be a brand sparkly new Disney Vacation Club property. And I must say, I am intrigued...
One of the first things you'll notice about the construction is this big, very long, curving dock. You can see the seagulls sitting on it in the above photo.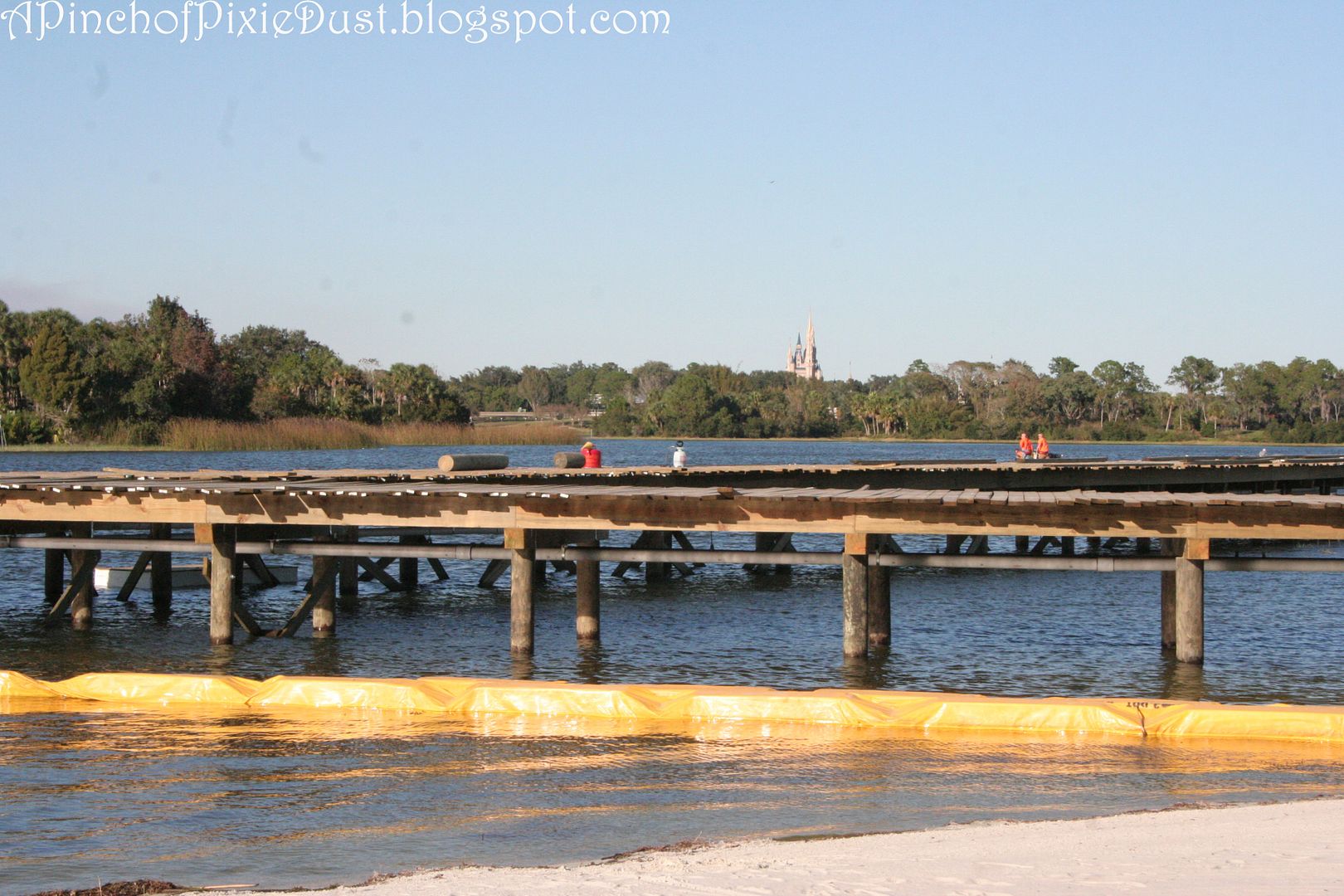 I don't like that it blocks my view of the castle, but I am looking forward to seeing what they're going to do with this...
I went up the outdoor stairs of Tahiti to get an aerial view. You can really see from there how the dock wraps all the way around the beach. There's a better shot of it in the video...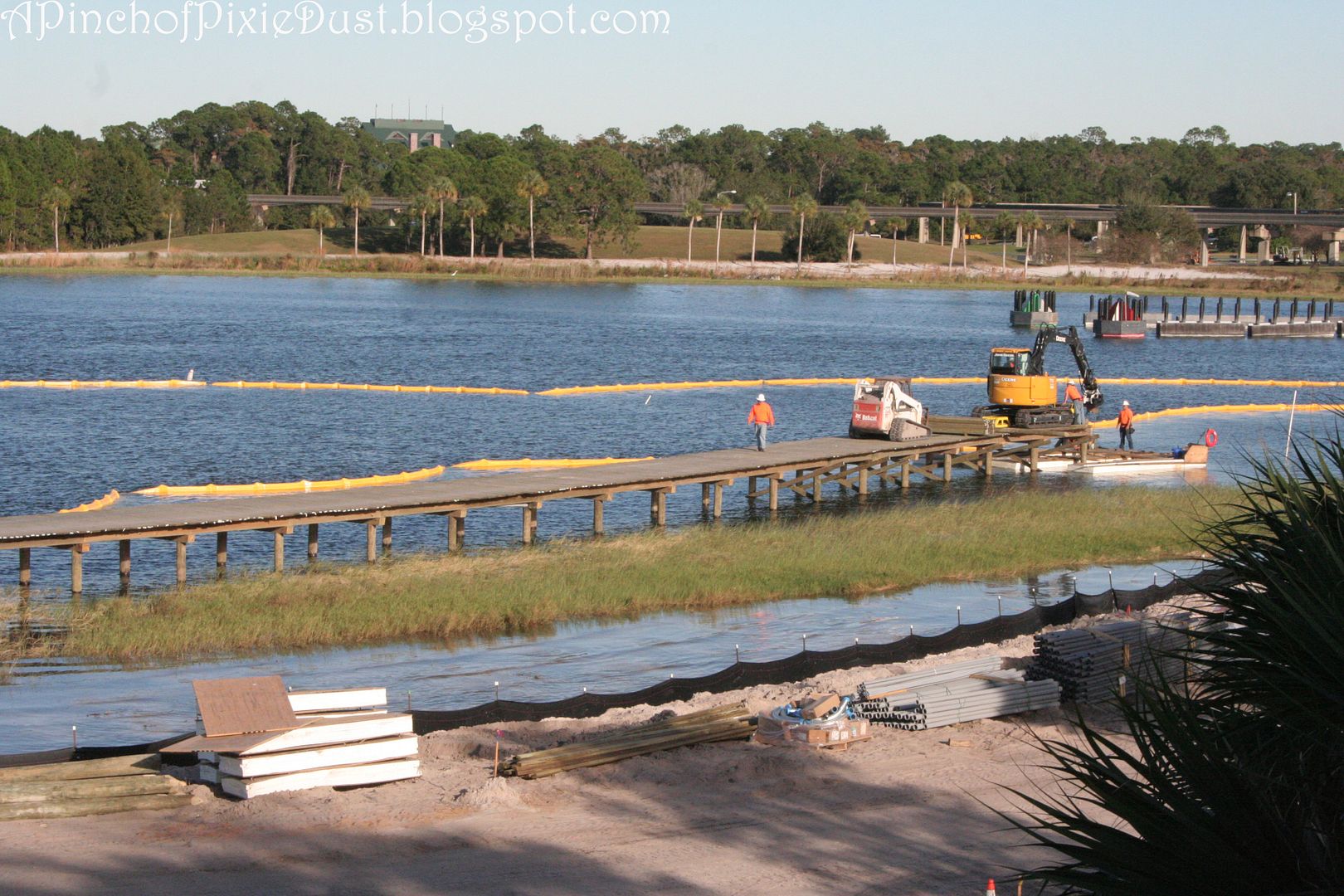 It looks like they haven't even finished with the dock/promenade yet - it seems like it's going to wrap all the way around the outside of the property. I've read that the new villas (or 'bungalows' as it sounds like they're going to be called) will be accessed by the dock.
Looks like there's going to some sort of a larger platform area there in the middle. Maybe for wedding ceremonies?? I can't imagine they didn't plan for SOME sort of new venue with Sunset Point being gone!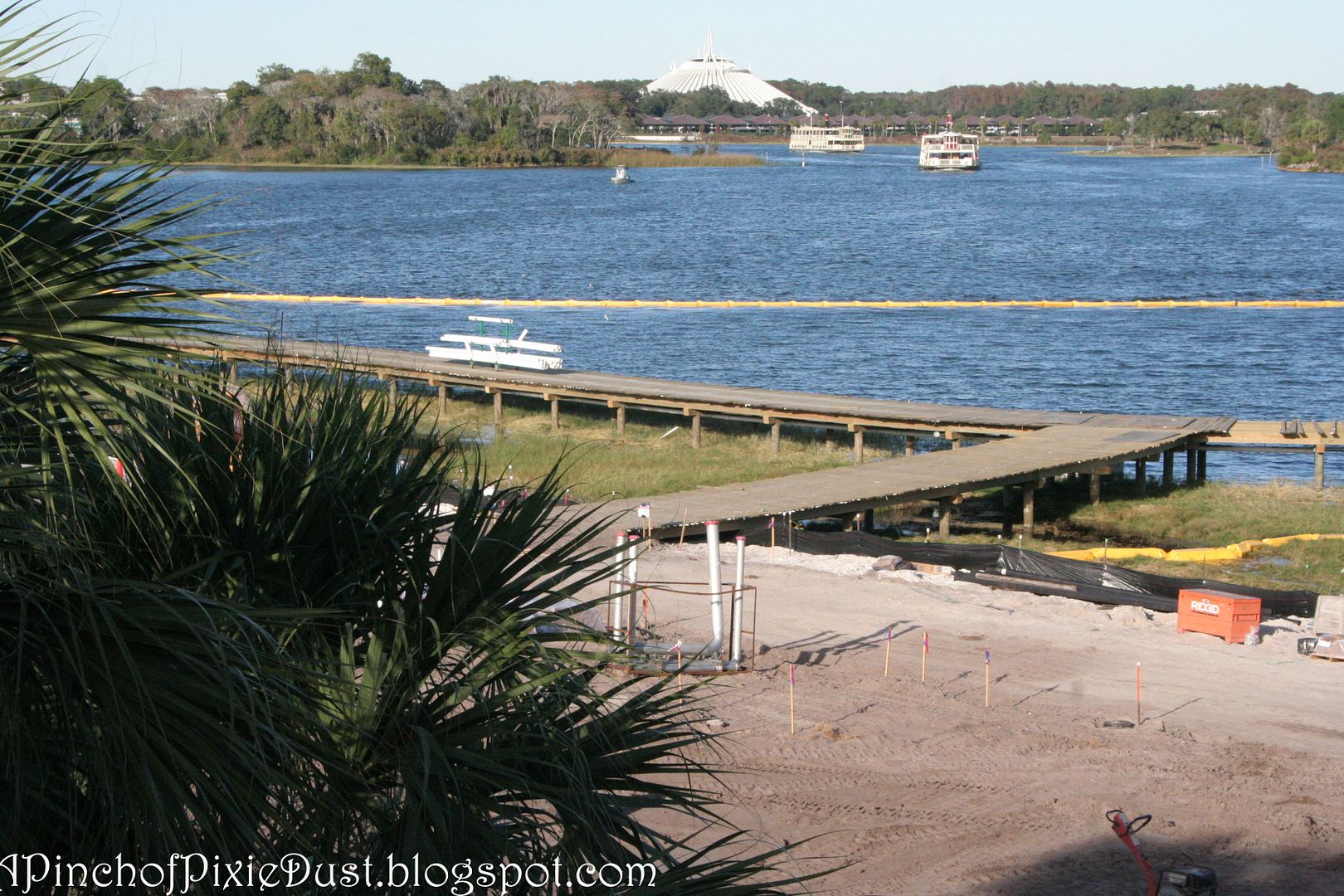 It's hard not to do some rampant speculating. Will the Magic Kingdom launch stop at this new dock? Somehow that seems unlikely, since the regular stop for the launch is such a short distance away. Will part of it be a promenade for strolling or will it all just be like an outdoor hallway with access to the rooms?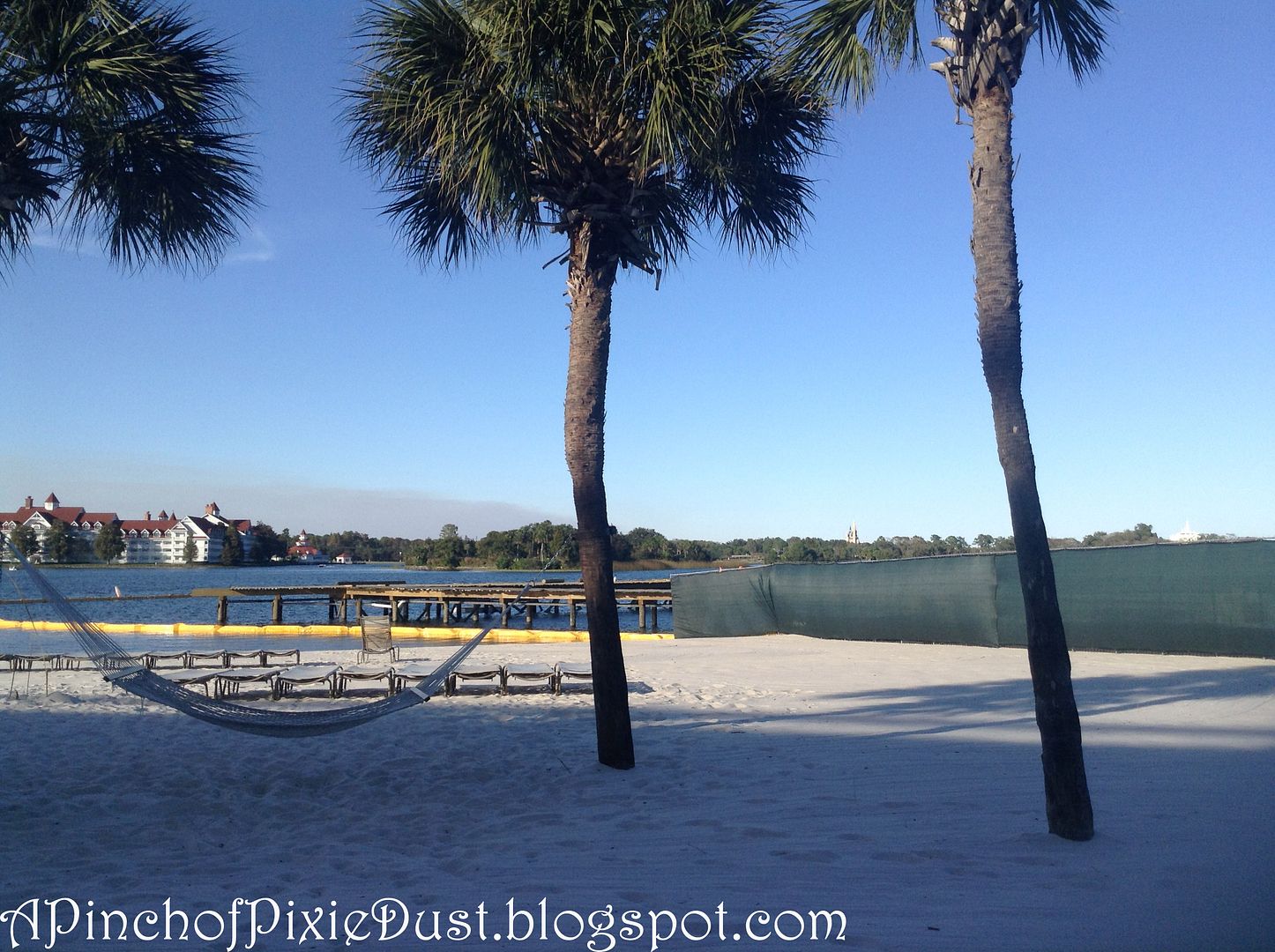 I was sad to see that the hammock space on the beach was much limited due to the construction. My favorite hammock - the one right up next to Sunset Point and closest to the castle - was entirely gone. There are, however, still hammocks on the beach area that's open. There's the one in the above photo and (I think) also one by the Volcano pool.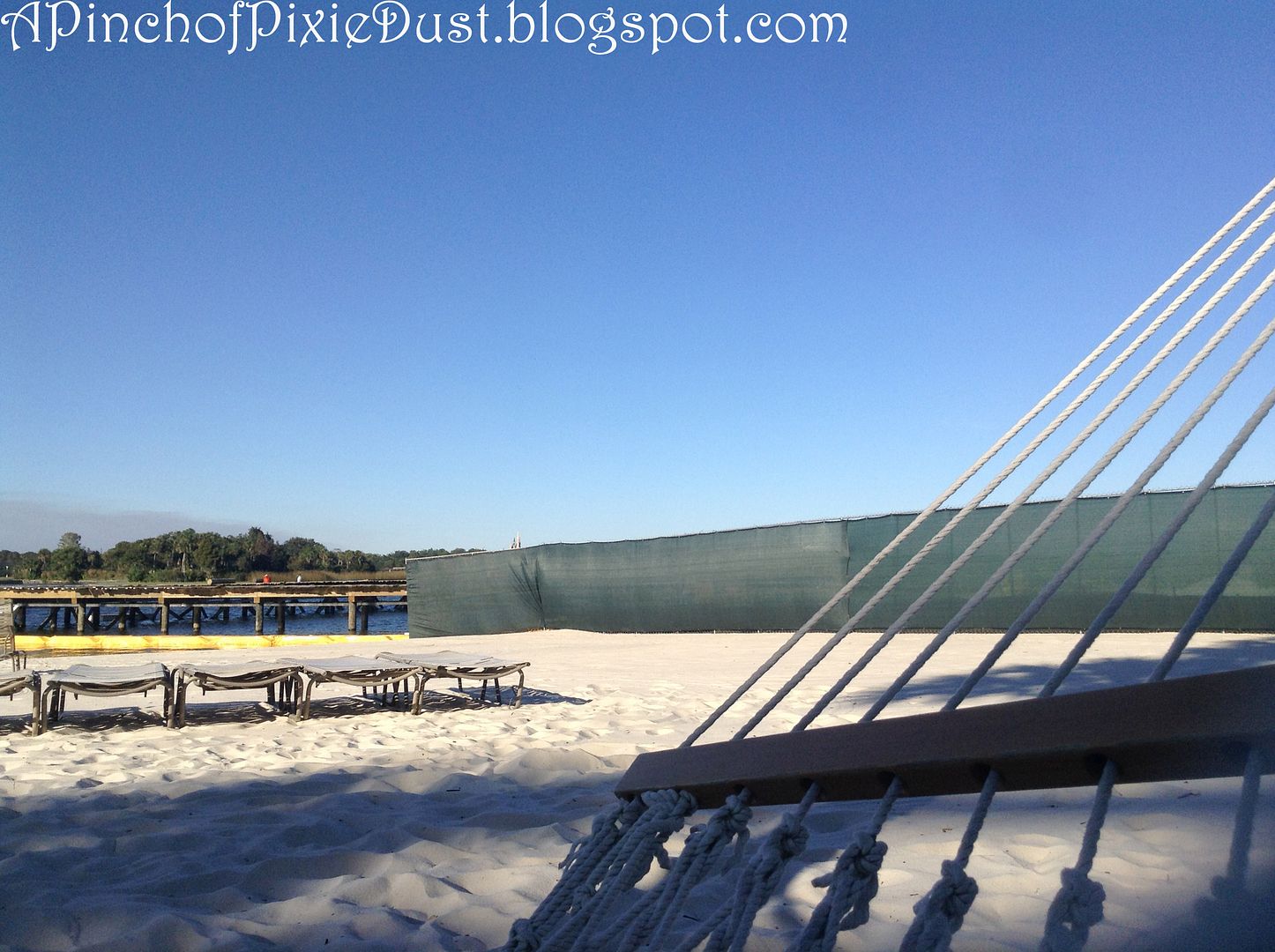 What do you guys think of the Polynesian construction? Share your thoughts and speculations in the comments!