It's been snowing ALL day. I do absolutely love snow - my backyard is sparkling and
beautiful
, like a Robert Frost poem, dark and deep...
But then again...I've shoveled the driveway twice today and I'm wearing two sweatshirts to keep warm...so I wouldn't be too sorry to escape somewhere warm for a little bit. ;)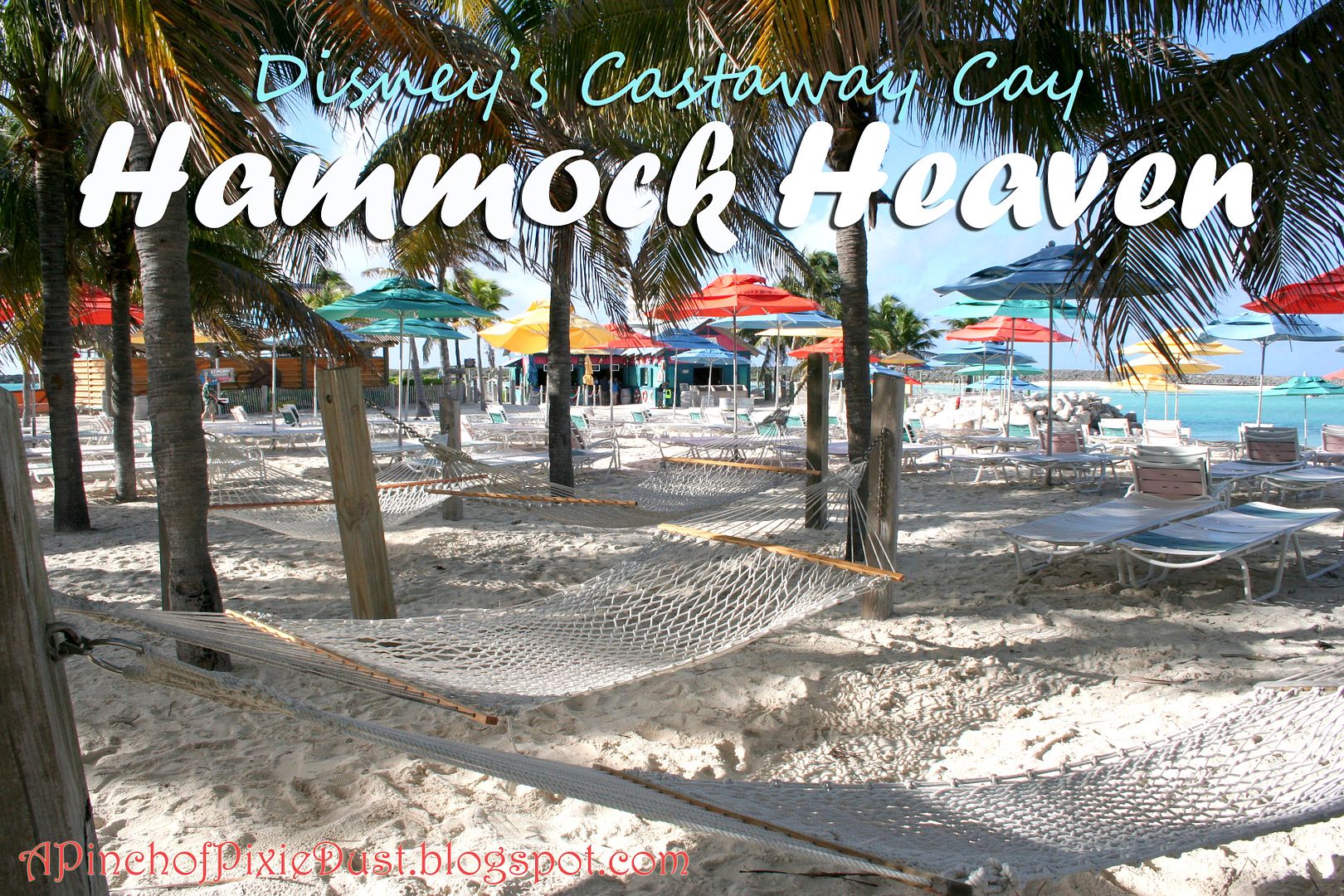 What do you say - want to come along to Castaway Cay??
I woke up on the second morning of our cruise on the Disney Dream to find a certain island sandwiched between a perfect blue sky and sea...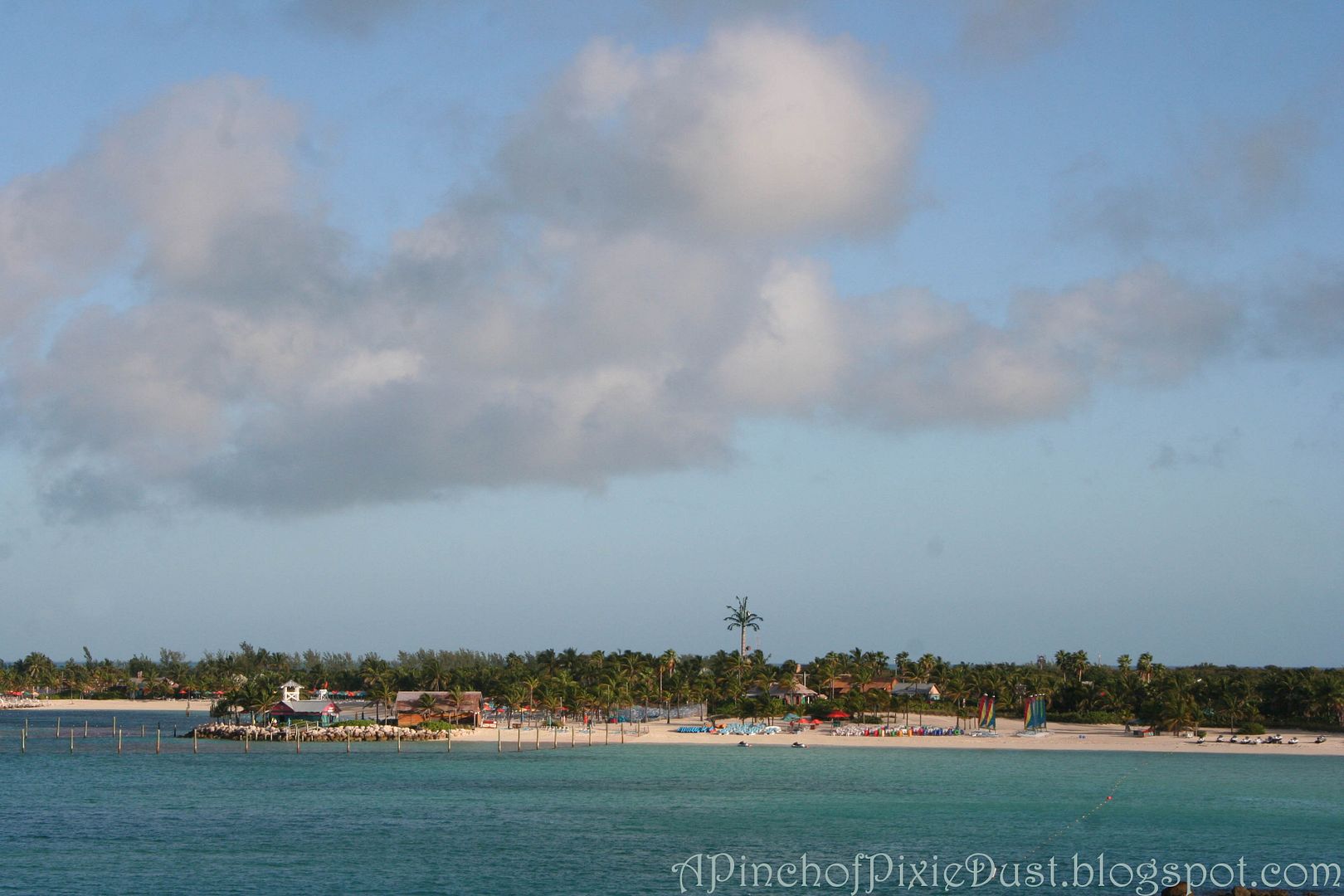 Of course I couldn't stay in bed after seeing that - not when I knew I could be lounging in a hammock on Castaway Cay instead! I got dressed, grabbed a quick breakfast at Cabanas, and soon was off the ship.
JUST LOOK AT THE COLOR OF THAT WATER.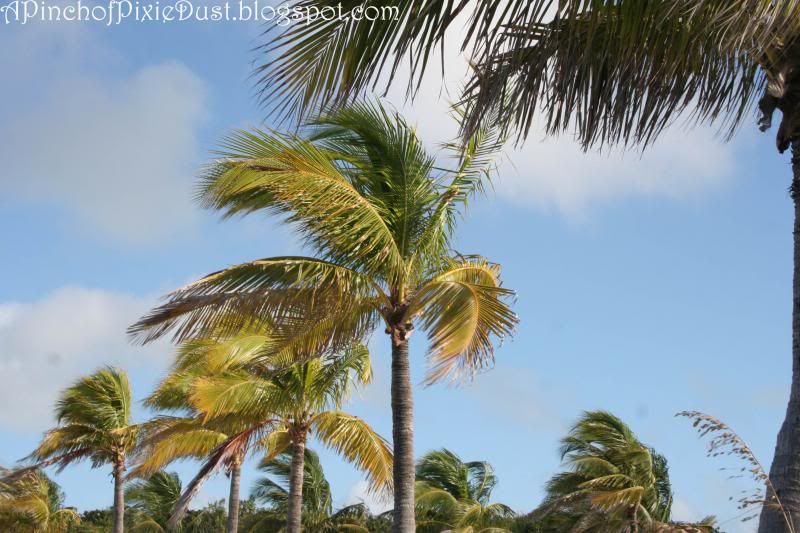 I blissfully strolled along beneath the palm trees towards the beach. If you are going on a Disney Cruise, here's a tip:
definitely
make sure you get out to Castaway Cay as early in the morning as you possibly can. You have the whole island to yourself and the whole day ahead of you, and it's pure pixie dust.
Best of all, you will have the HAMMOCKS all to yourself...
While the beach at the Polynesian is one of my favorite places for hammocks (or at least
it was
...), I would say Castaway Cay ties it for tropical perfection.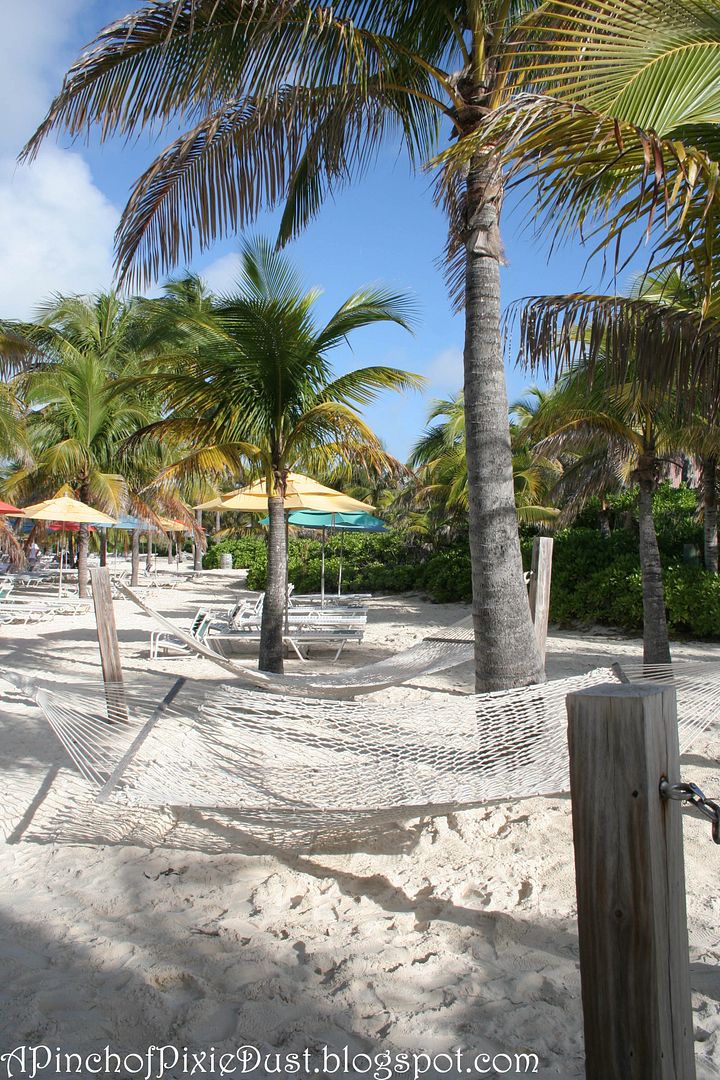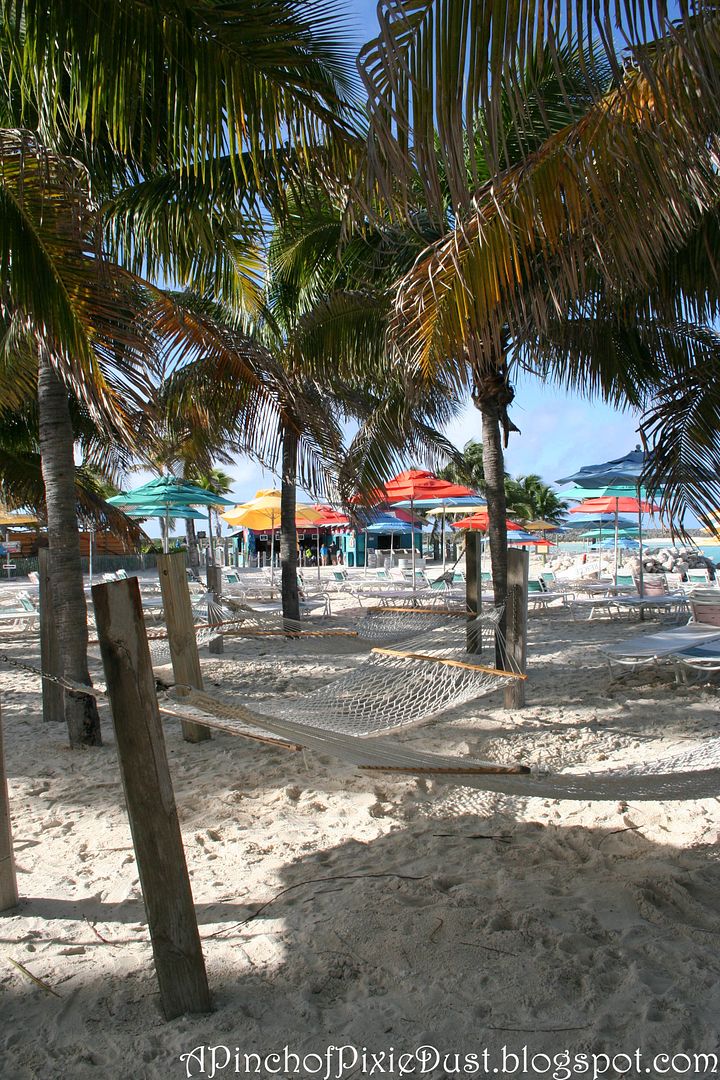 You stand in the middle of a grove of palm trees and there are
literally
hammocks surrounding you in every direction - all 360 degrees. I honestly don't think hammocks get much better than this.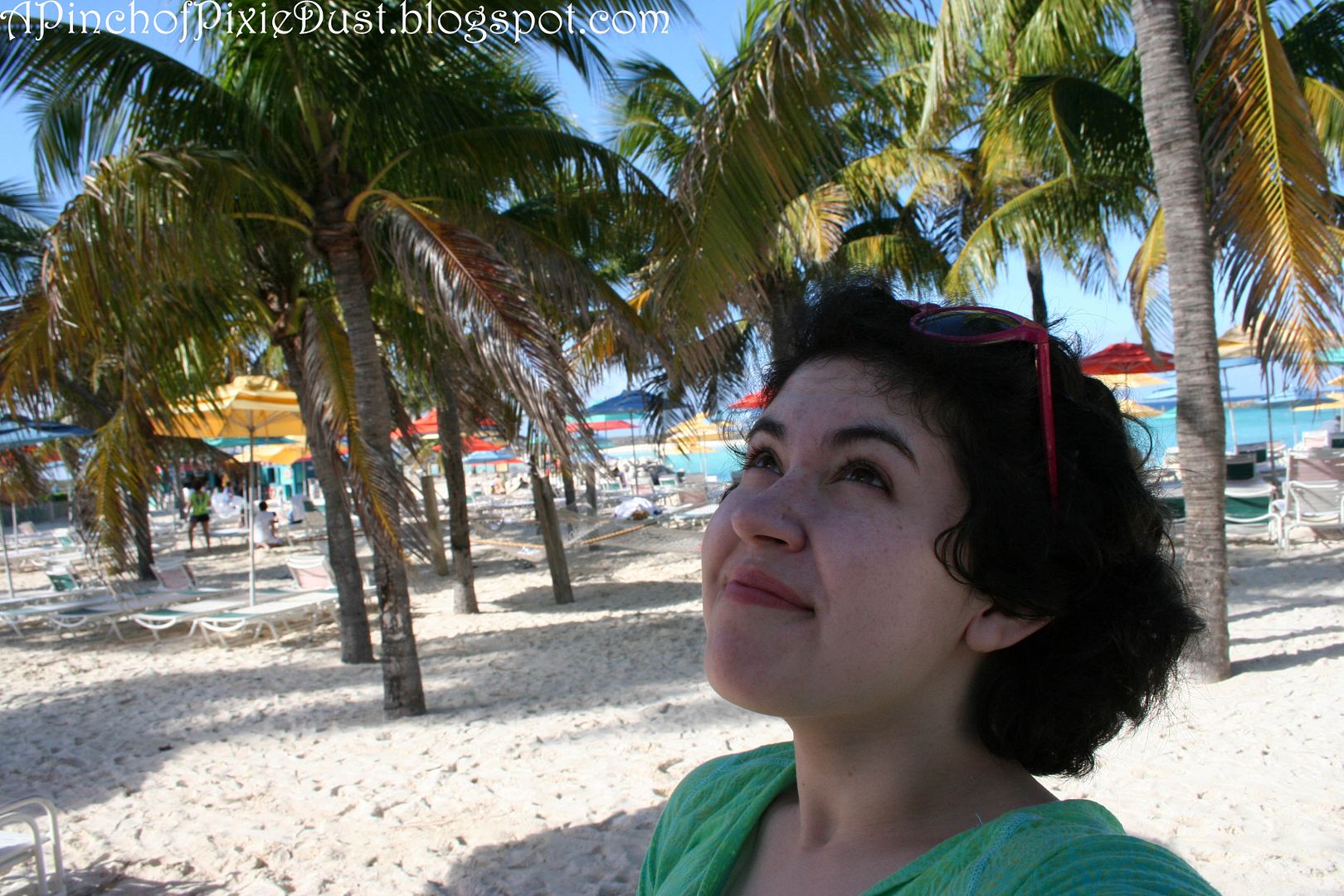 It's like hammock heaven.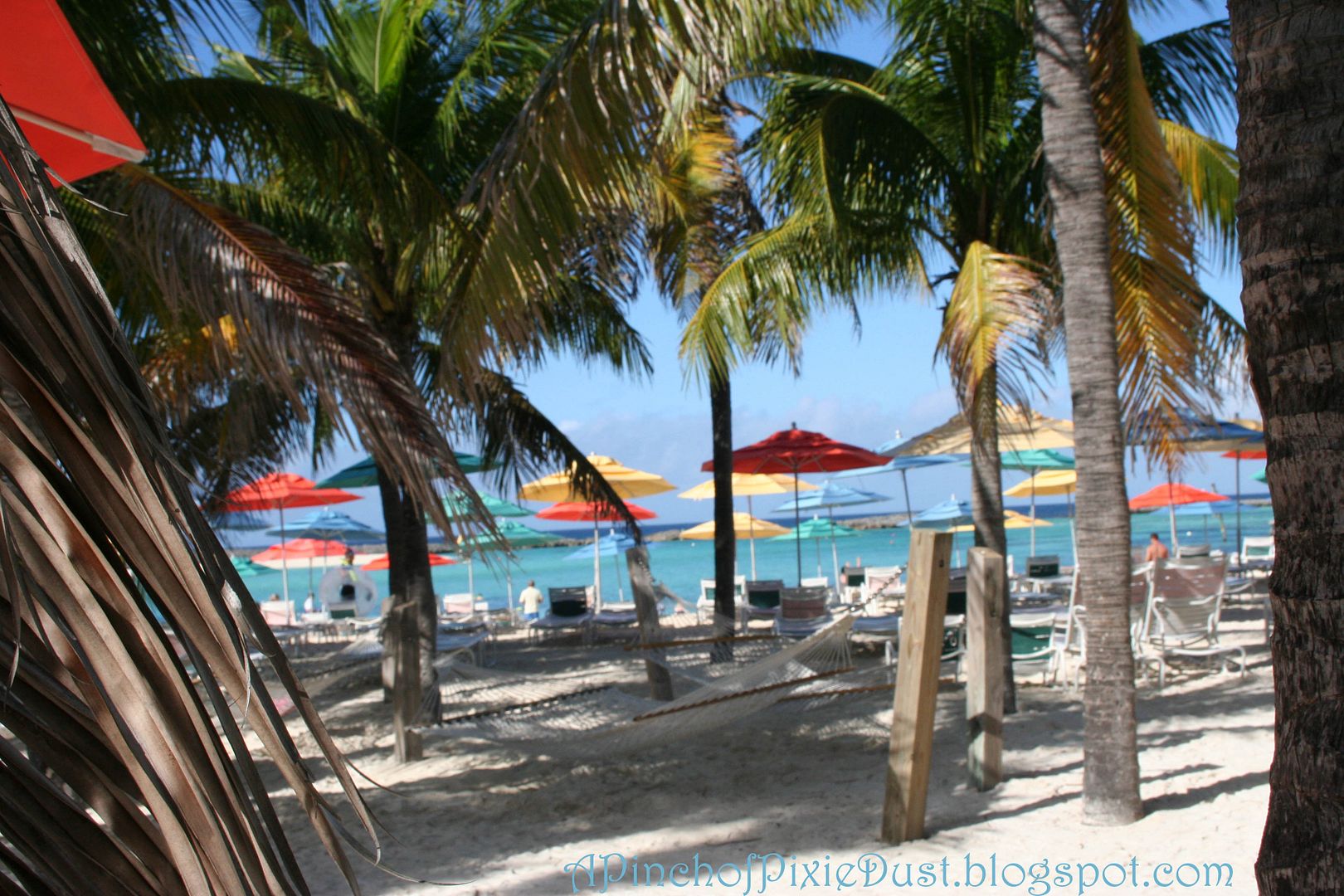 And then the COLORS. Between the lime green and yellow of the palm leaves, a strip of shimmering aquamarine blends in with the sky off in the distance, punctuated at perfect intervals by candy-colored umbrellas.
Sometimes the photos of a place don't live up to the real thing - but in this case, it was just as sunshine-filled and eye-poppingly bright in person as it looks in the pics!
There are several groves of hammocks like this dotted along the beach. My favorite one (where these pics were taken) is at the end of the beach closest to the ship - I feel like a lot of guests might walk right by them. Later in the morning, however, when everyone is off the ship,
all
the hammocks are in pretty high demand. There is NOTHING like having the whole space all to yourself. I was skipping from one hammock to the next, trying them out to find the one with maximum relaxation potential. This one? Hmmm...the palm leaves don't drape quite right. Or that one?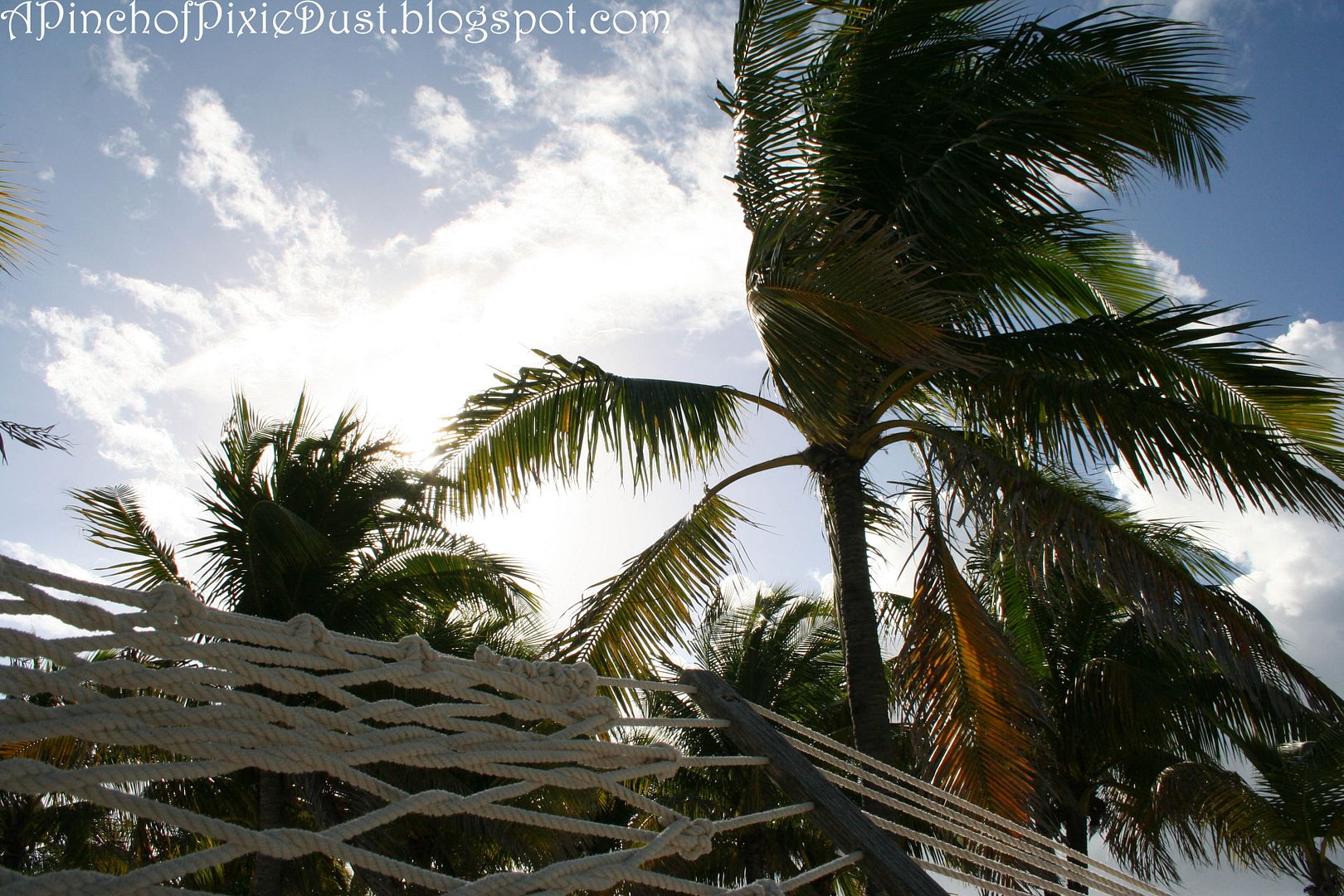 AHHHHhhhhh....
this
one.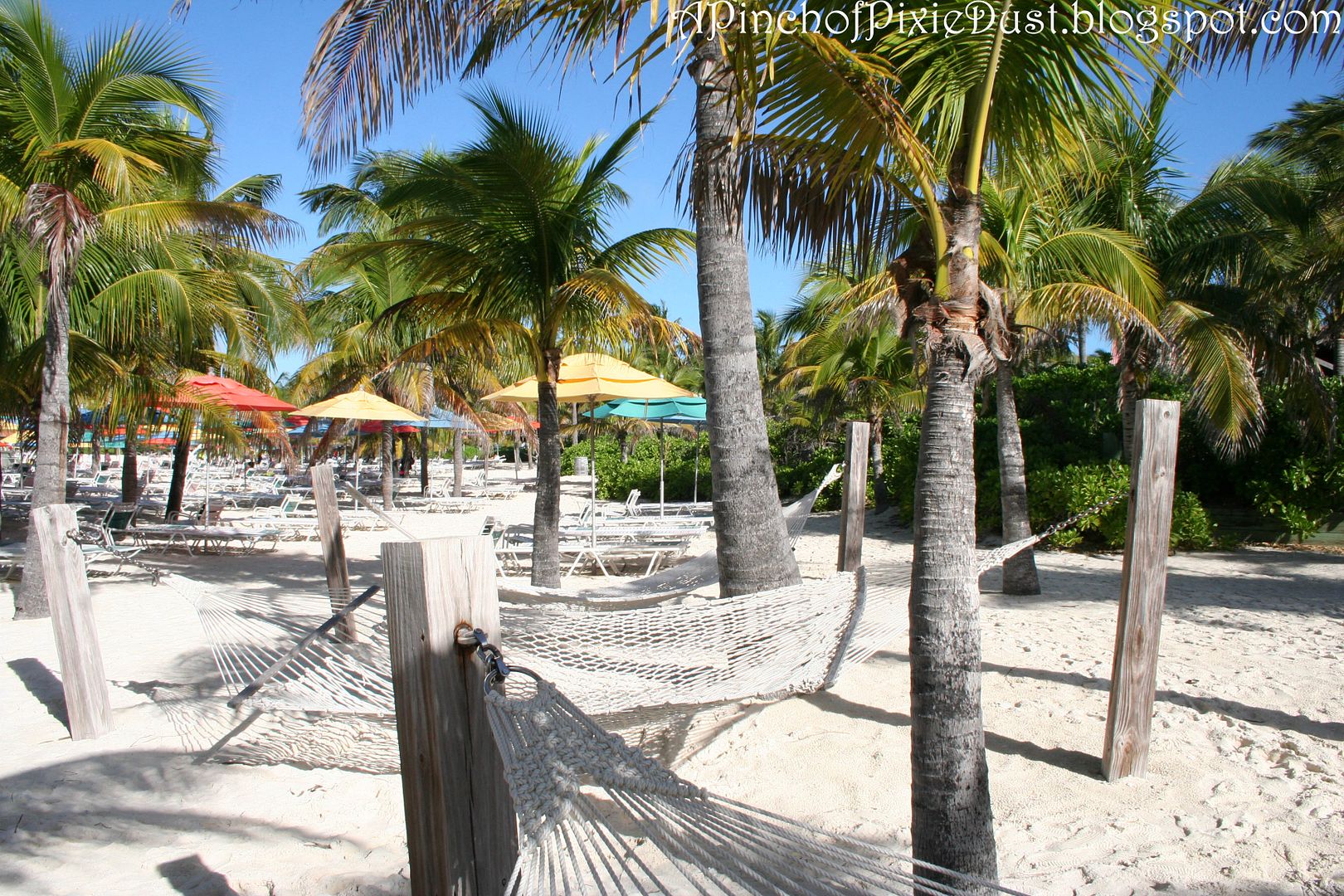 Believe it or not, I did not spend the entire morning taking hammock photos. I rocked in bliss, soaked in the sunshine, listened to the tropical breeze that whispered gently through the palm leaves, thought about how I was in a hammock in the Bahamas, and felt completely at peace. :)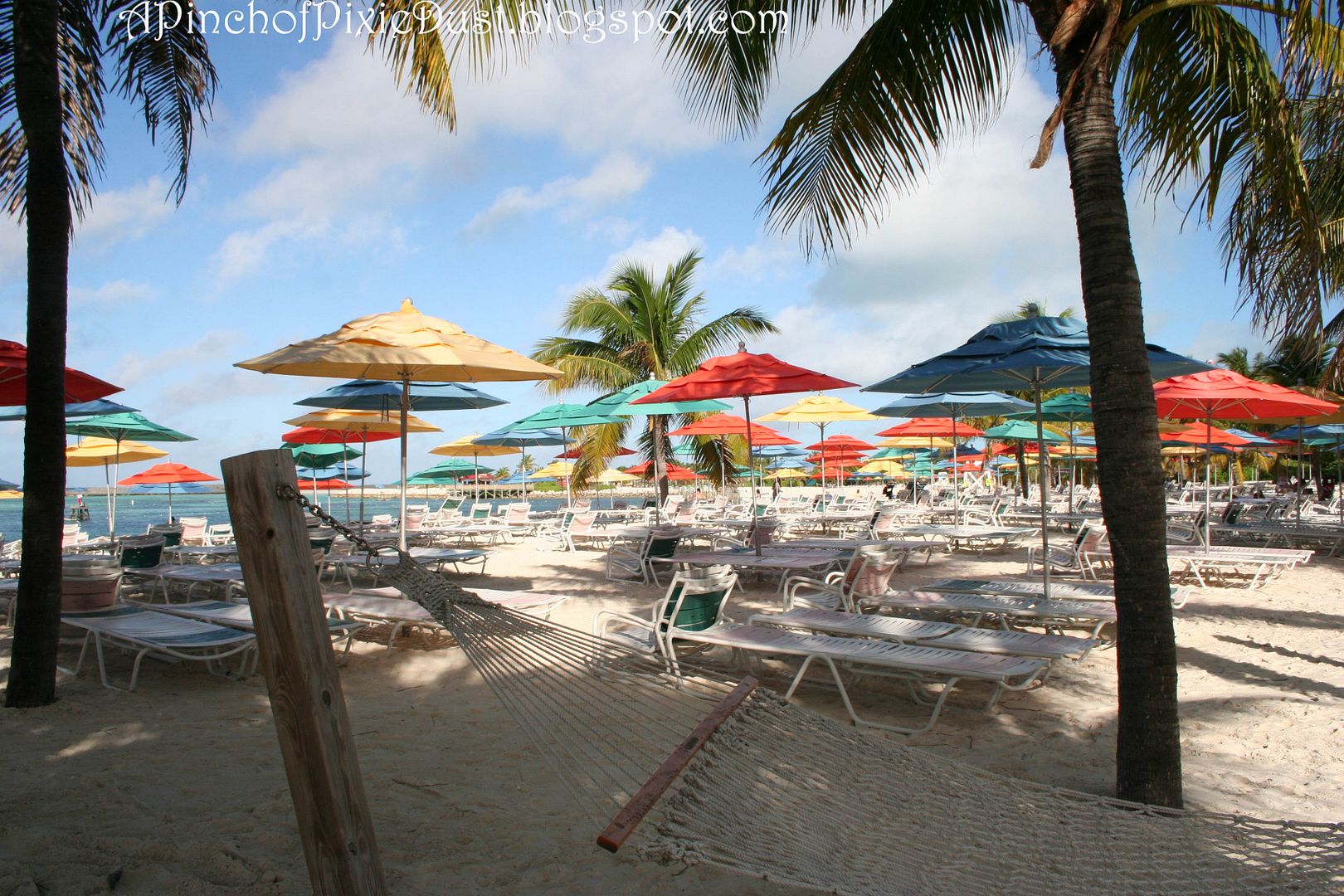 As I was leaving to meet the rest of my family, a large party arrived in my grove - they each dumped something into an empty hammock then left to play in the water. Grrr... I get leaving your towels and flip flops on a deck chair - there's a whole sea of them on the beach - but the number of hammocks is limited, and it's not fair to take one up all day when you won't even be using it half the time. Unfortunately a lot of guests seemed to do this. NOT Disney Snob approved.
Ah well. Just another reason to go either early or late - then you'll have this hammock heaven all to yourself.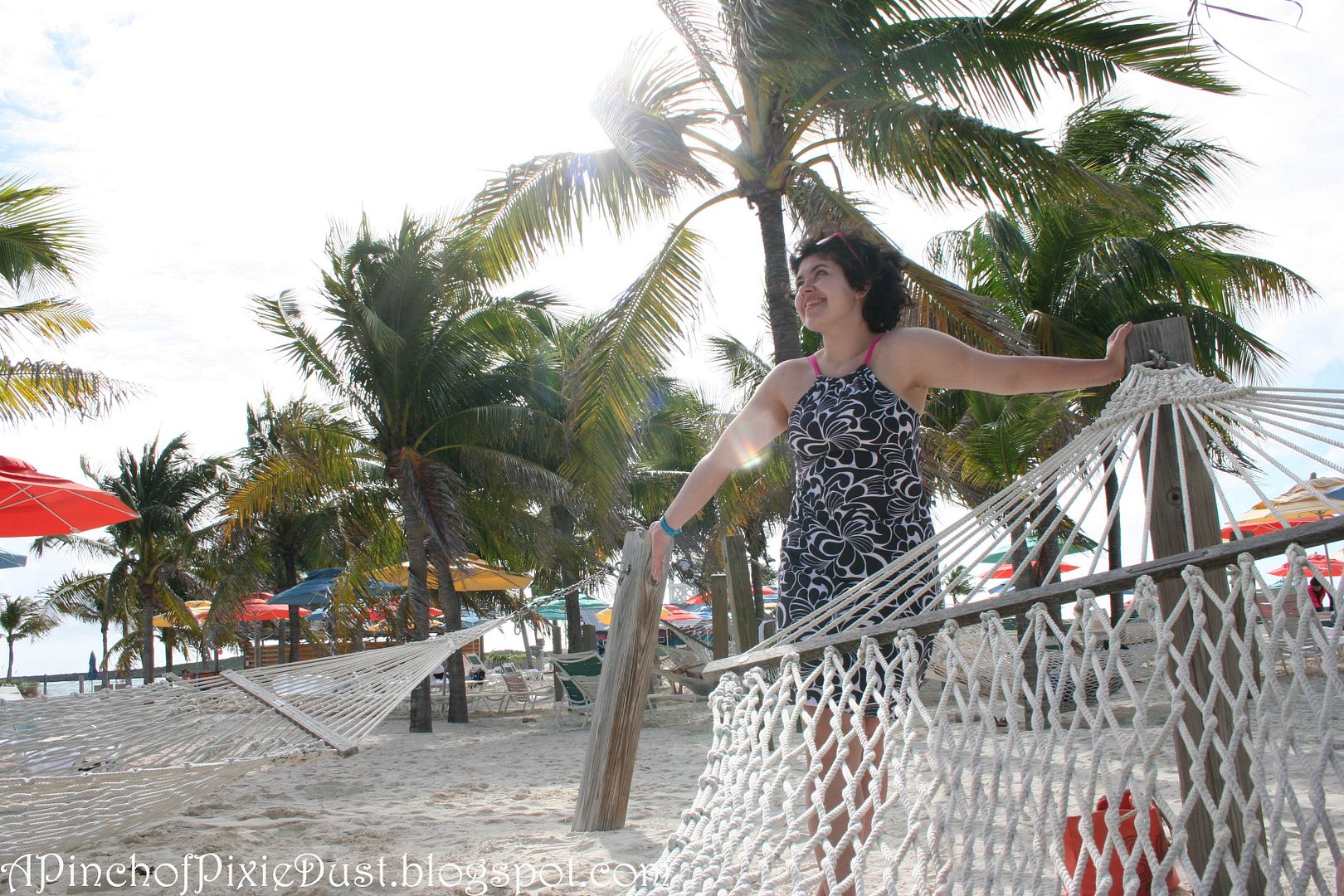 There are
lots
more posts from the Disney cruise trip coming your way, but I had to share the hammocks first. Hammocks are my kind of pixie dust!
And yes...there's also a hammock vlog. :)