Today we're going to sample a slightly
mad
sweet treat. It's a dessert that would be perfectly at home at a certain tea party...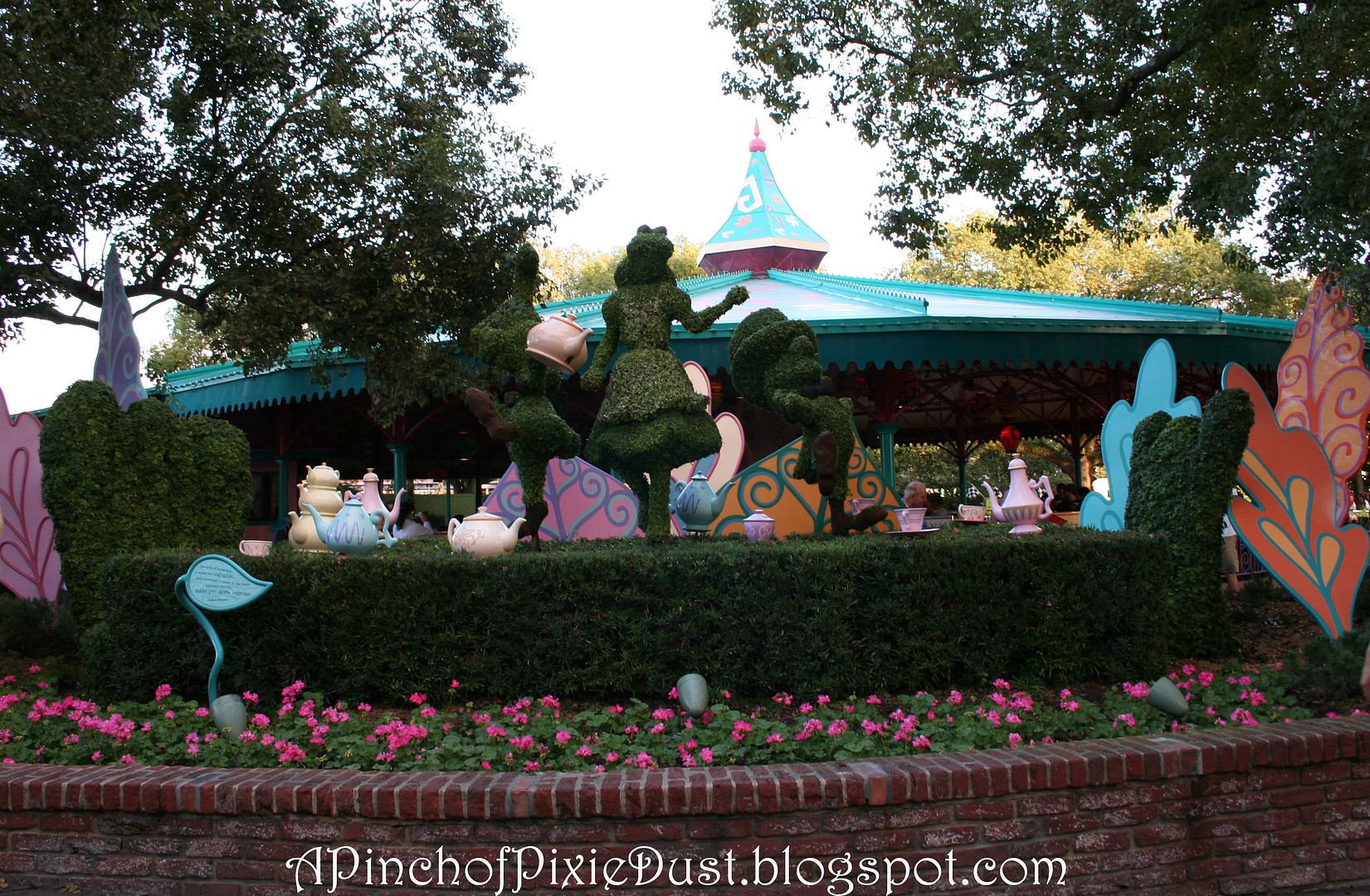 And where would the Mad Hatter get all the tasty dainties for his table? At the Cheshire Cafe, of course!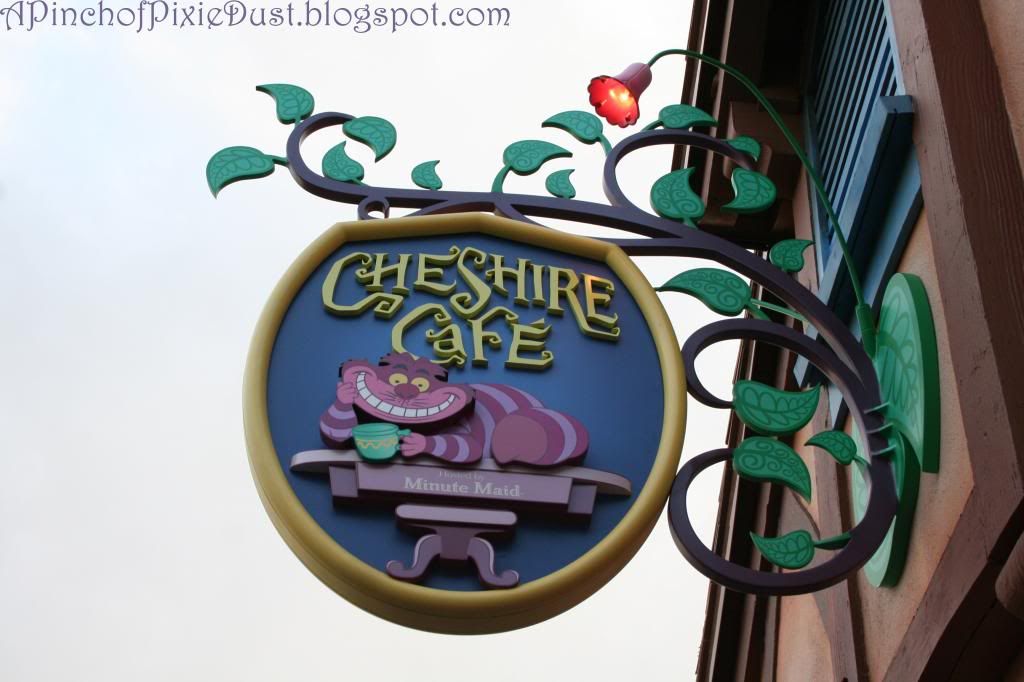 Isn't that sign cute? Look at the little flower that lights it up after dark!
I had been hearing a lot on the Interwebs about a tantalizing new treat available here...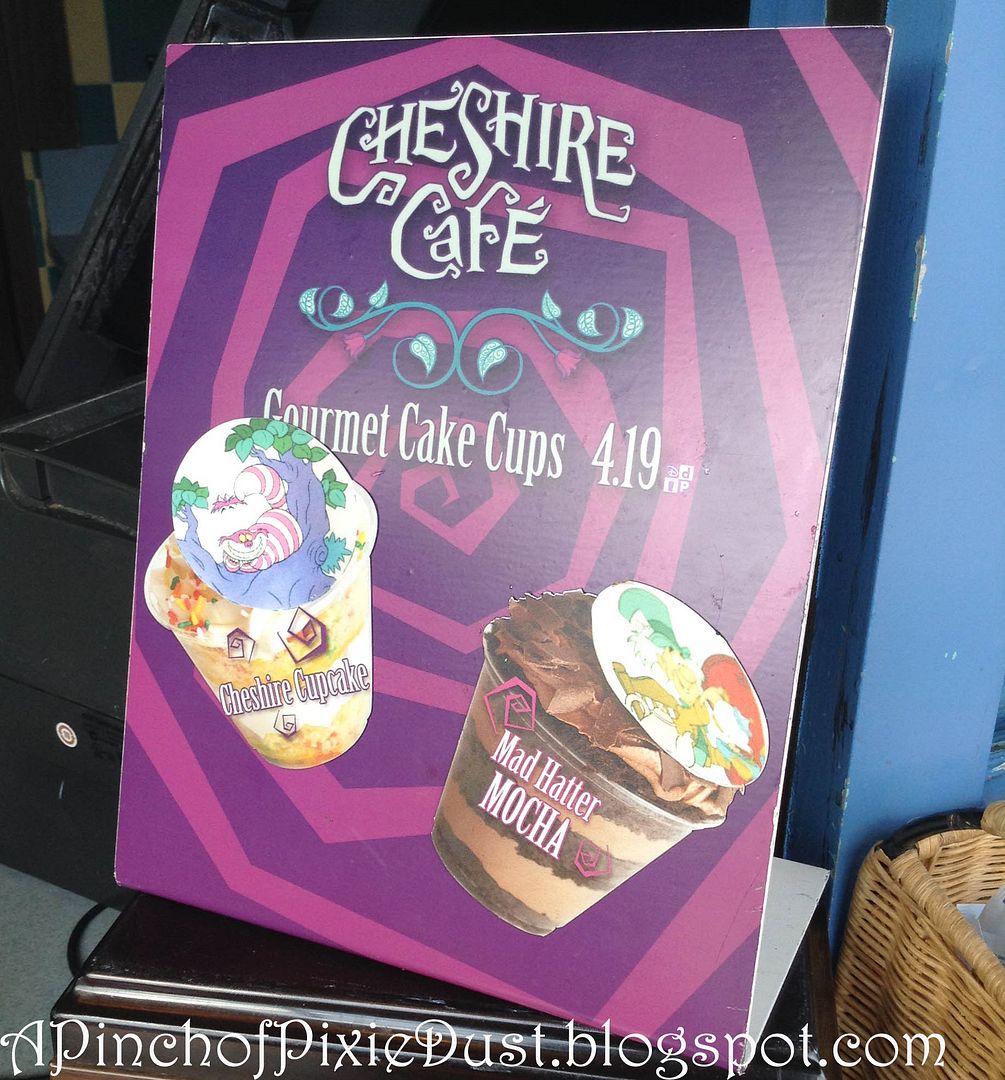 The Gourmet Cake Cups! Don't they look delicious?? I had a moment's indecision as to which one to get - the Cheshire Cupcake looked adorable too - but in the end I had to go with the chocolaty Mad Hatter Mocha.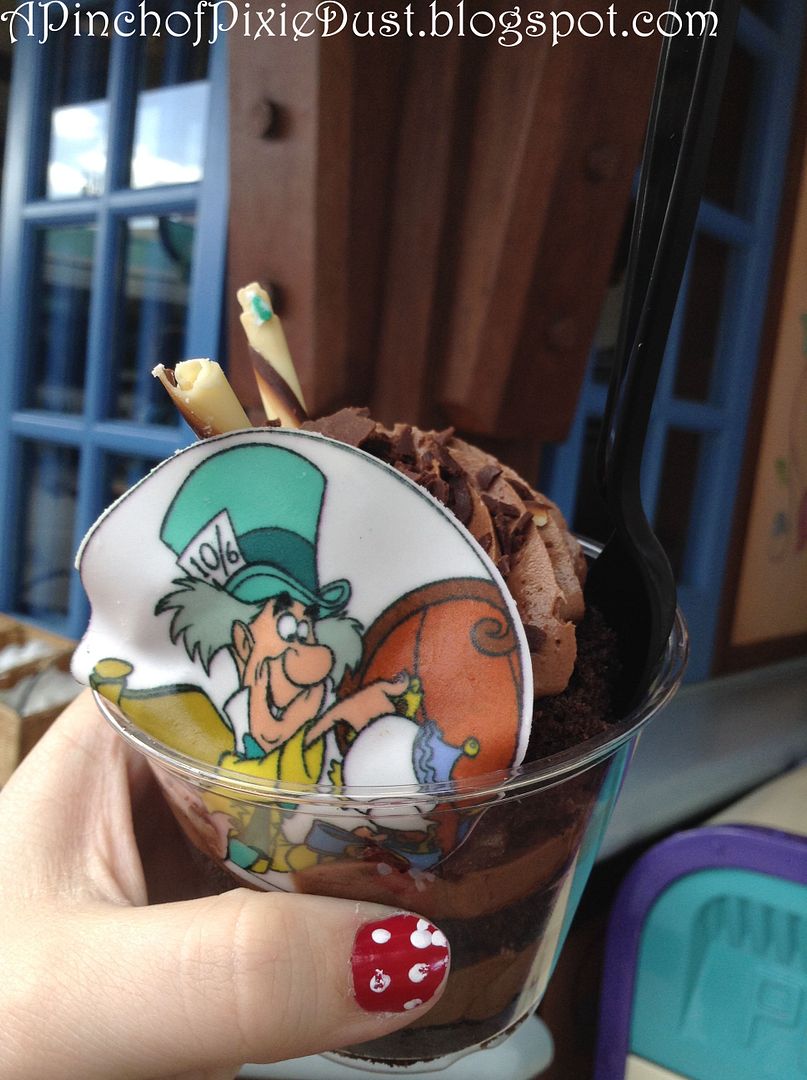 I definitely did NOT regret my decision! In the first place, look at the cute Mad Hatter decal. Doesn't it look like he's pouring tea from Mrs. Potts of Beauty and the Beast?
I'd say that's DEFINITELY Mrs. Potts. I love it when different Disney worlds collide.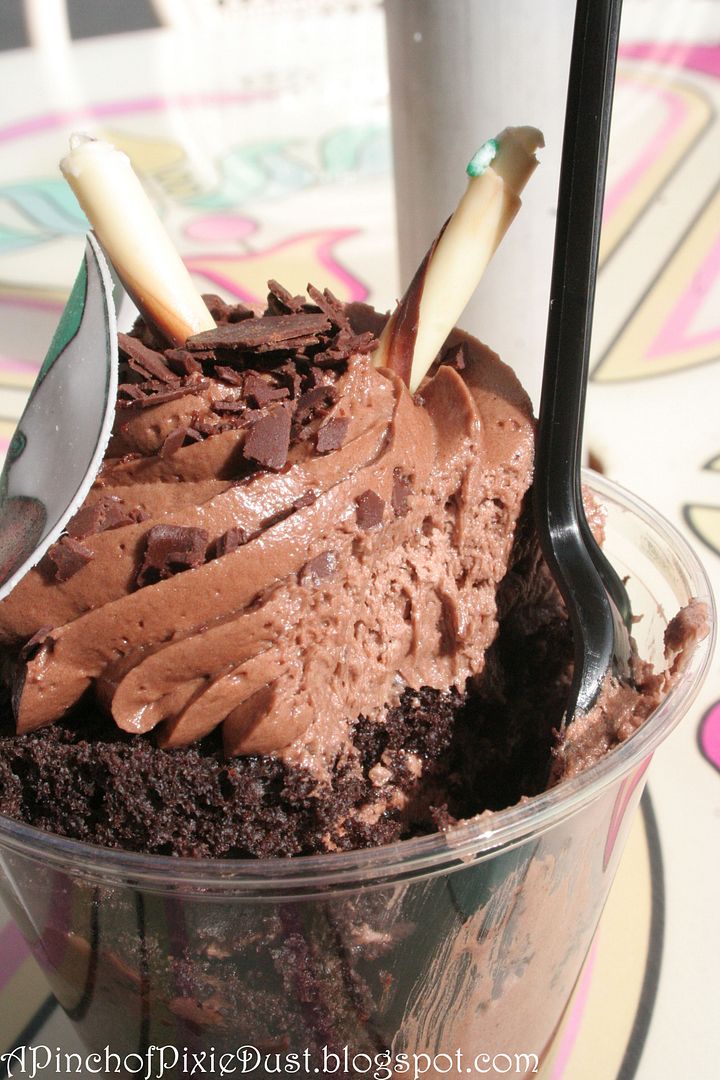 But let's get to the CAKE, shall we? If you are a dessert fan or a cupcake fan or a chocolate fan of any description, you MUST try this. Just trust me. It's something you want to have experienced.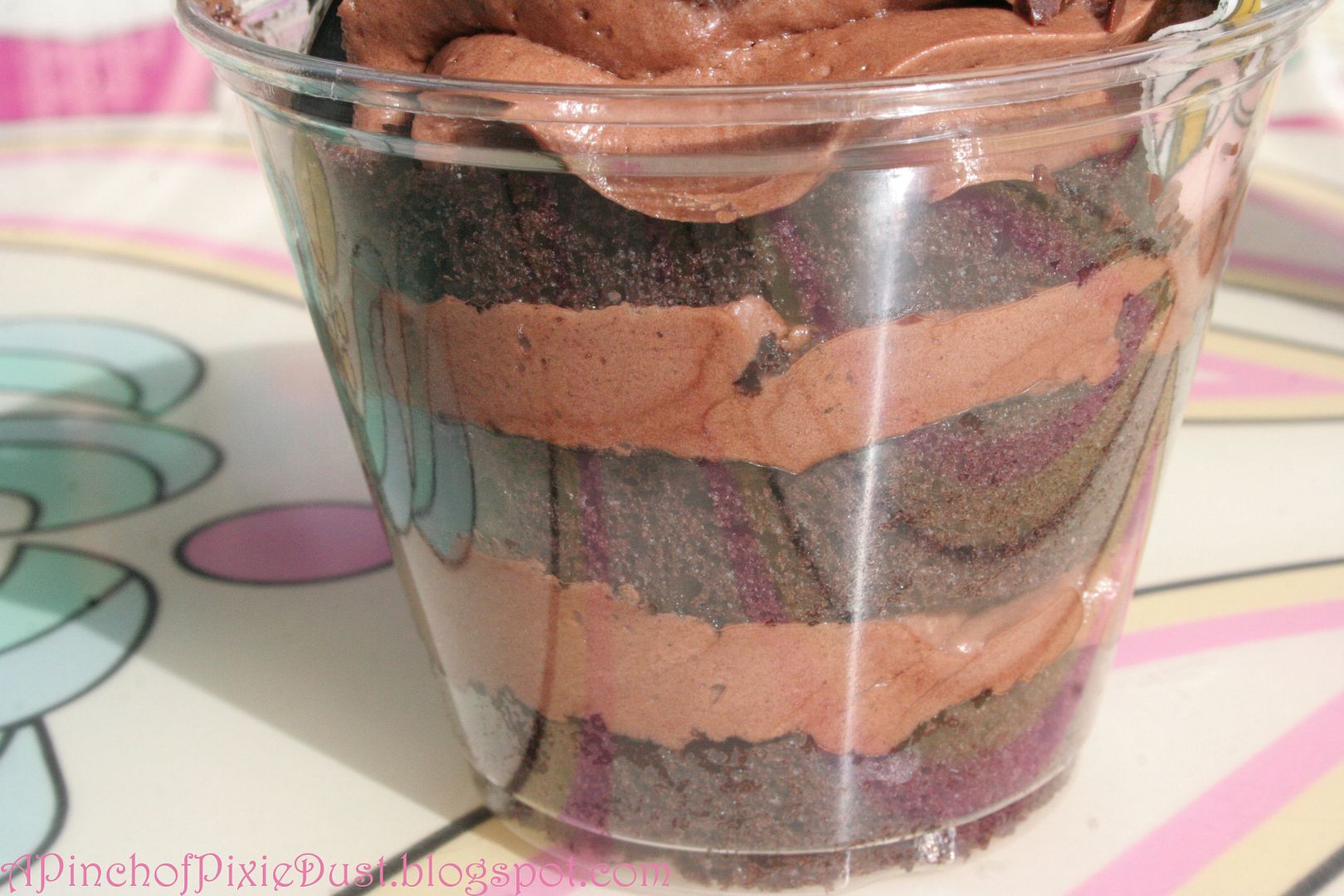 Even I, an inveterate icing fan, was daunted by that amount of creamy chocolate icing! But it was SO decadent and delicious. The cake was lovely too.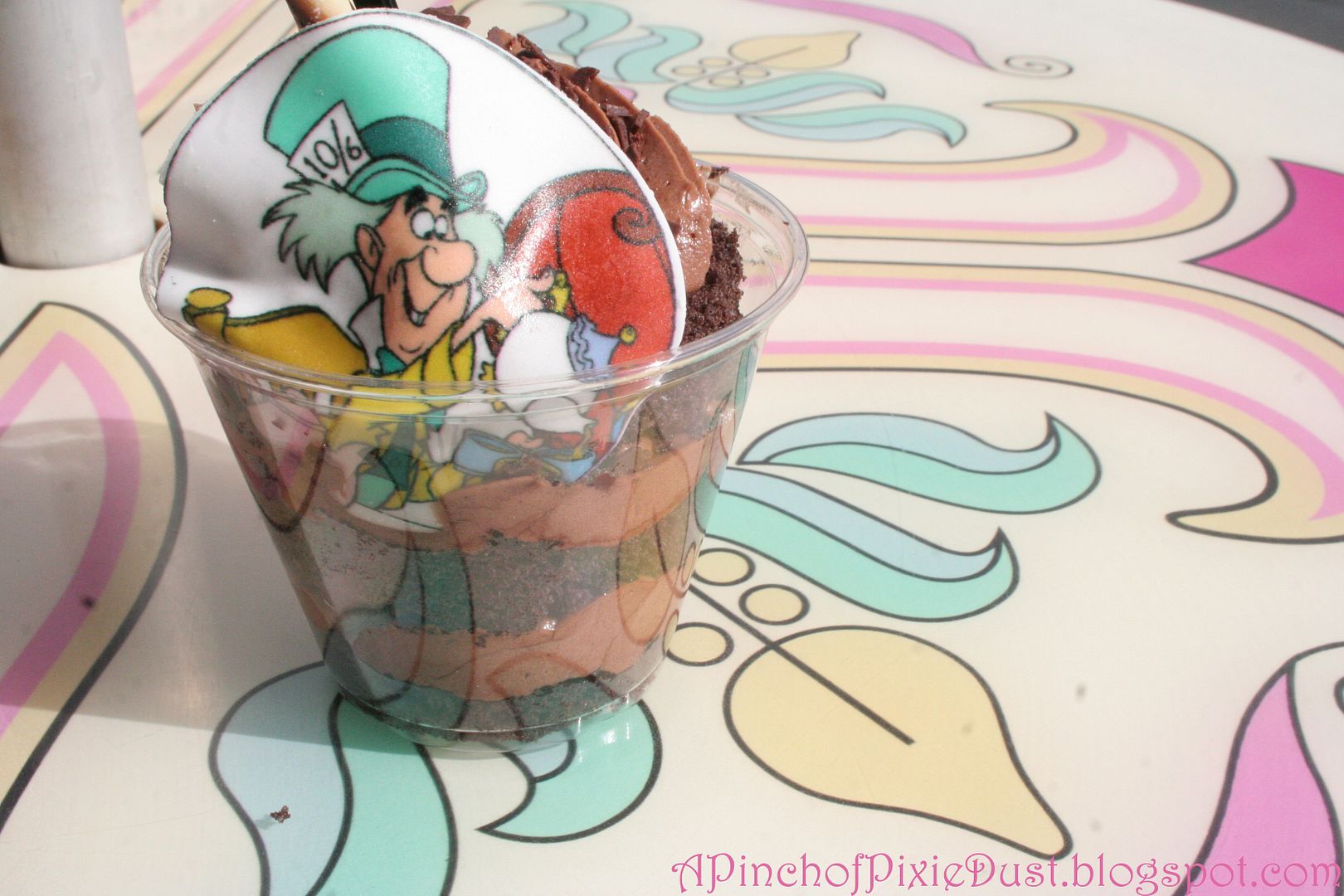 It's just the perfect vacation dessert. Colorful, tasty, outrageously rich. Just looking at it made me feel happy.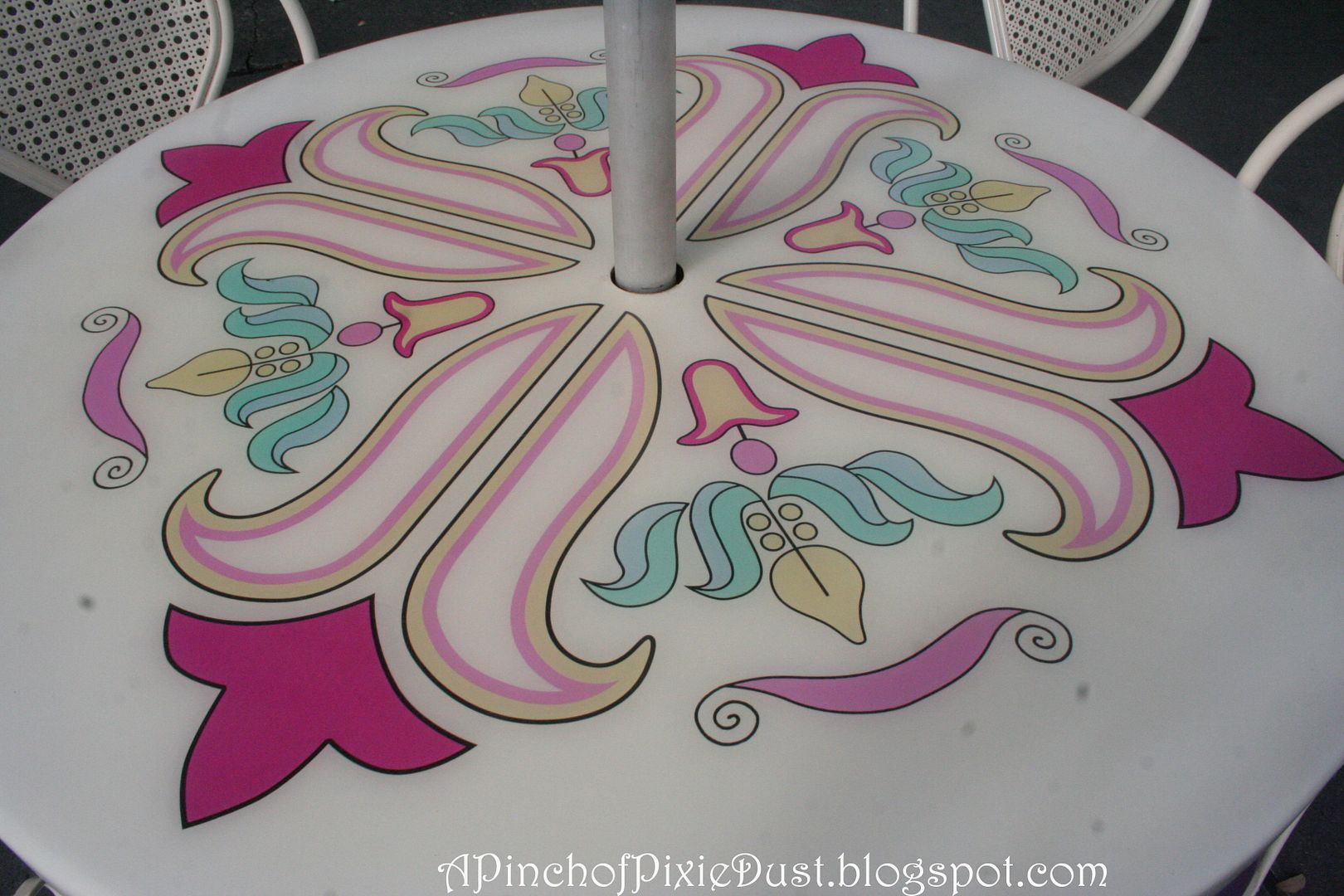 And can we just take a second to admire how absolutely adorable the table by Cheshire Cafe are? I LOVE the pink and pretty design - the perfect backdrop for the cake cup!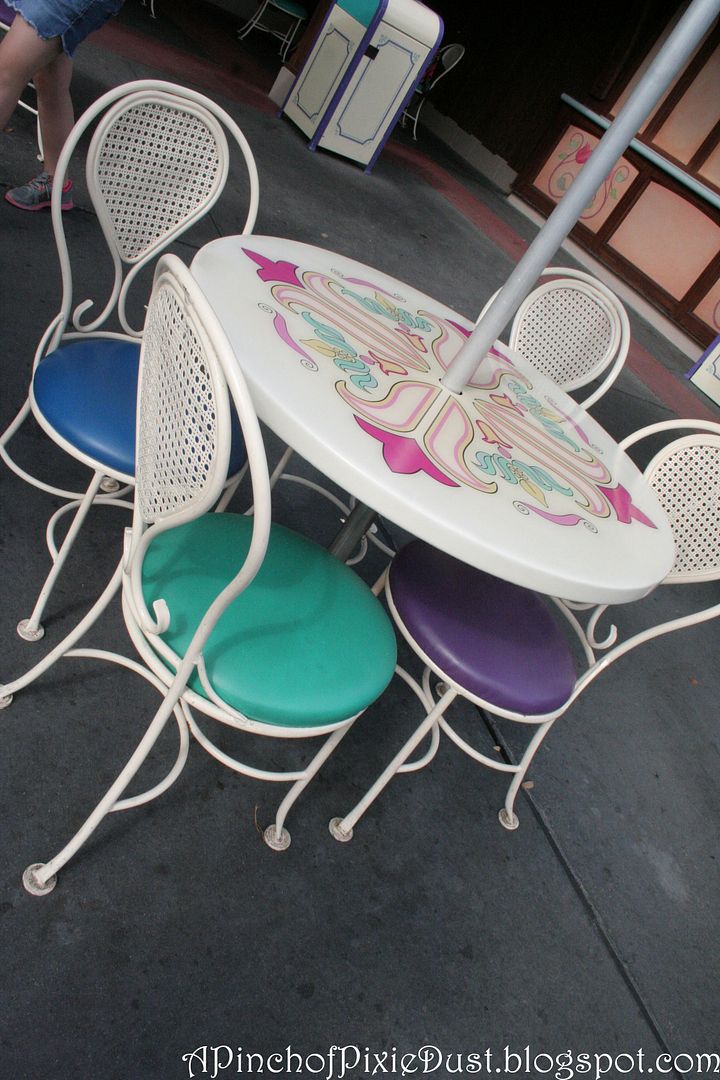 Even the chairs are candy-colored! I could certainly see Alice and the Mad Hatter having tea here.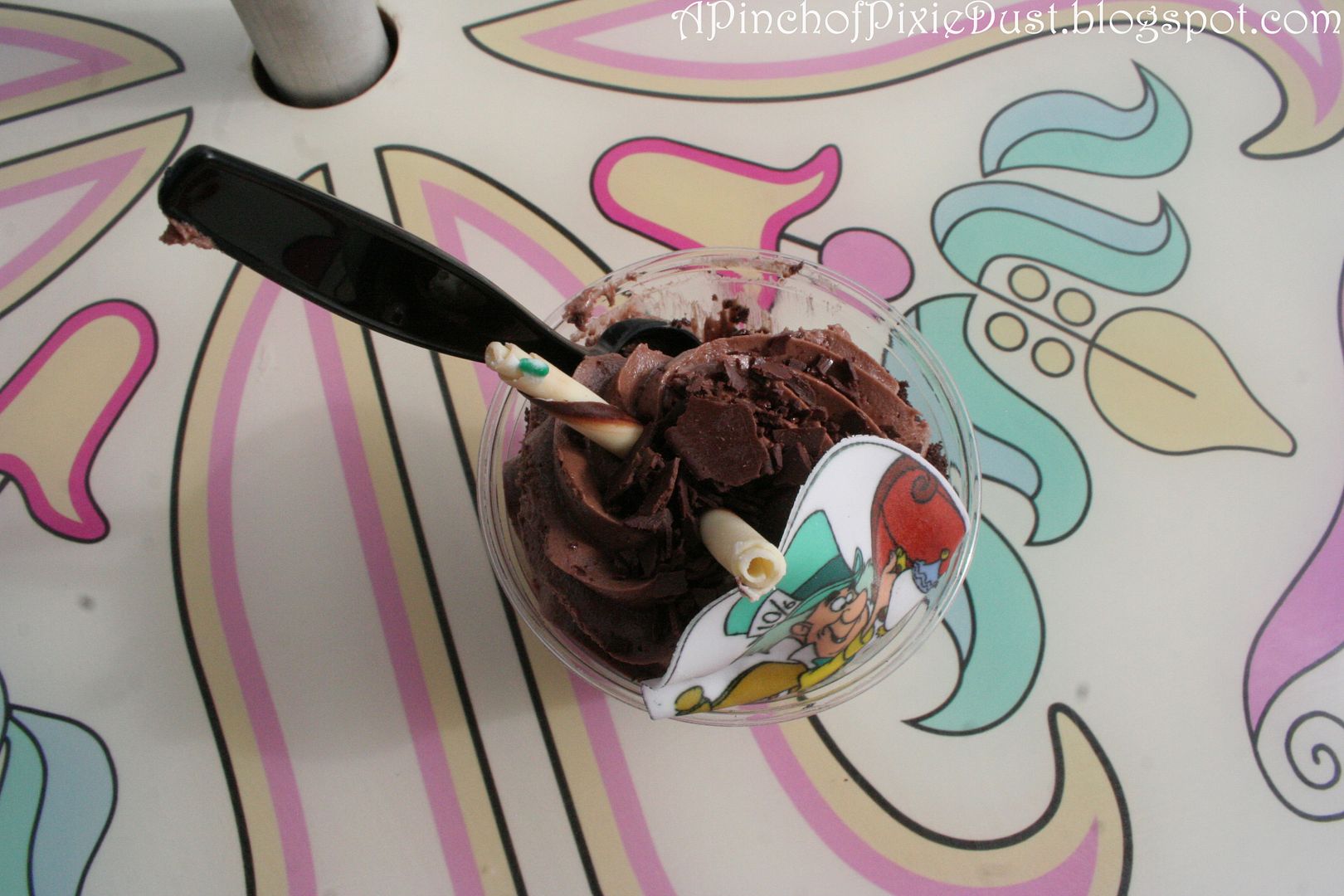 I wasn't kidding when I said it was a mad dessert - I tried my best but could not finish it. This might be a good snack to split with a friend. Or a good snack to eat by itself for dinner. You definitely will not be able to finish it if you've just eaten a meal.
Yes, a cake cup selfie was necessary. ;) So was a Mad Hatter Mocha vlog:
Is a Cheshire Cafe Cake Cup on
your
To-Try Disney Dessert list?