It's Monday everybody. That means it's the start of a new week (soon a new year!), and we need a new sweet treat to go with it.
Today we're going to
this
very grand place to stop by
this
grand gingerbread house...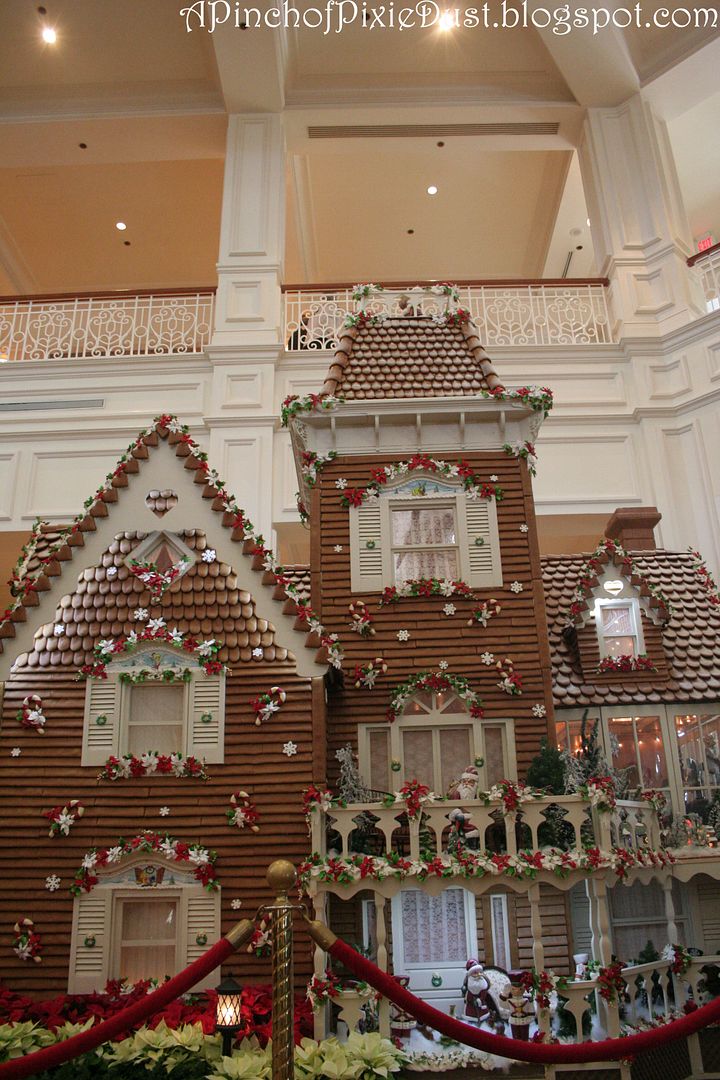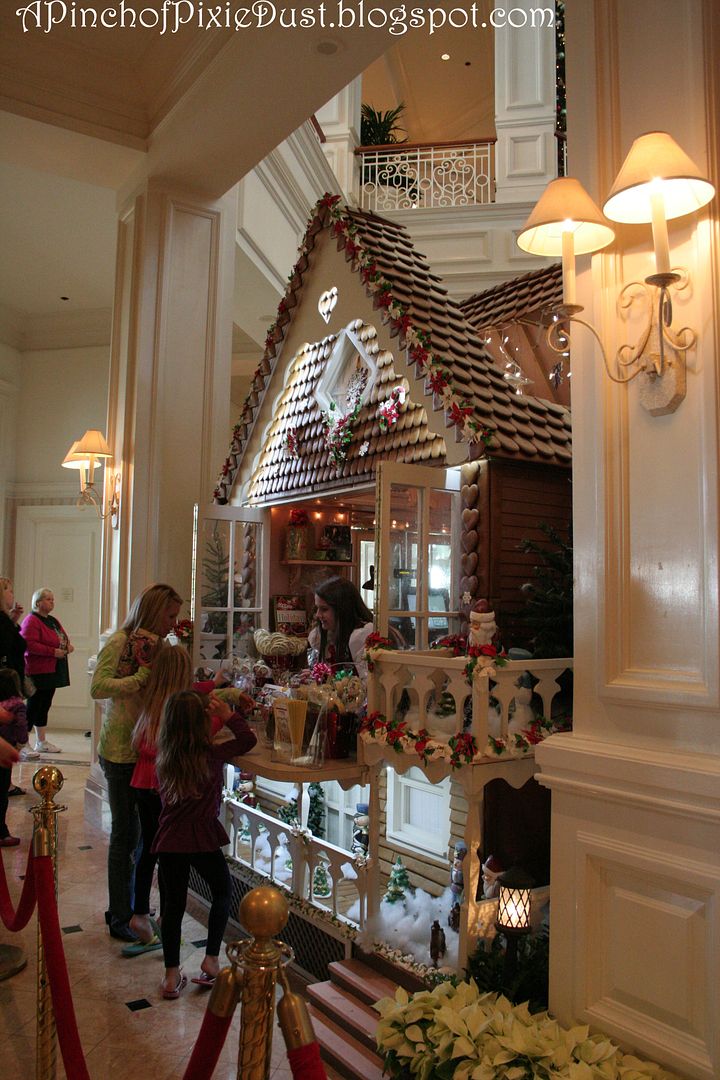 ...to have a look at some of the delicious chocolates and gingerbread and snacks inside!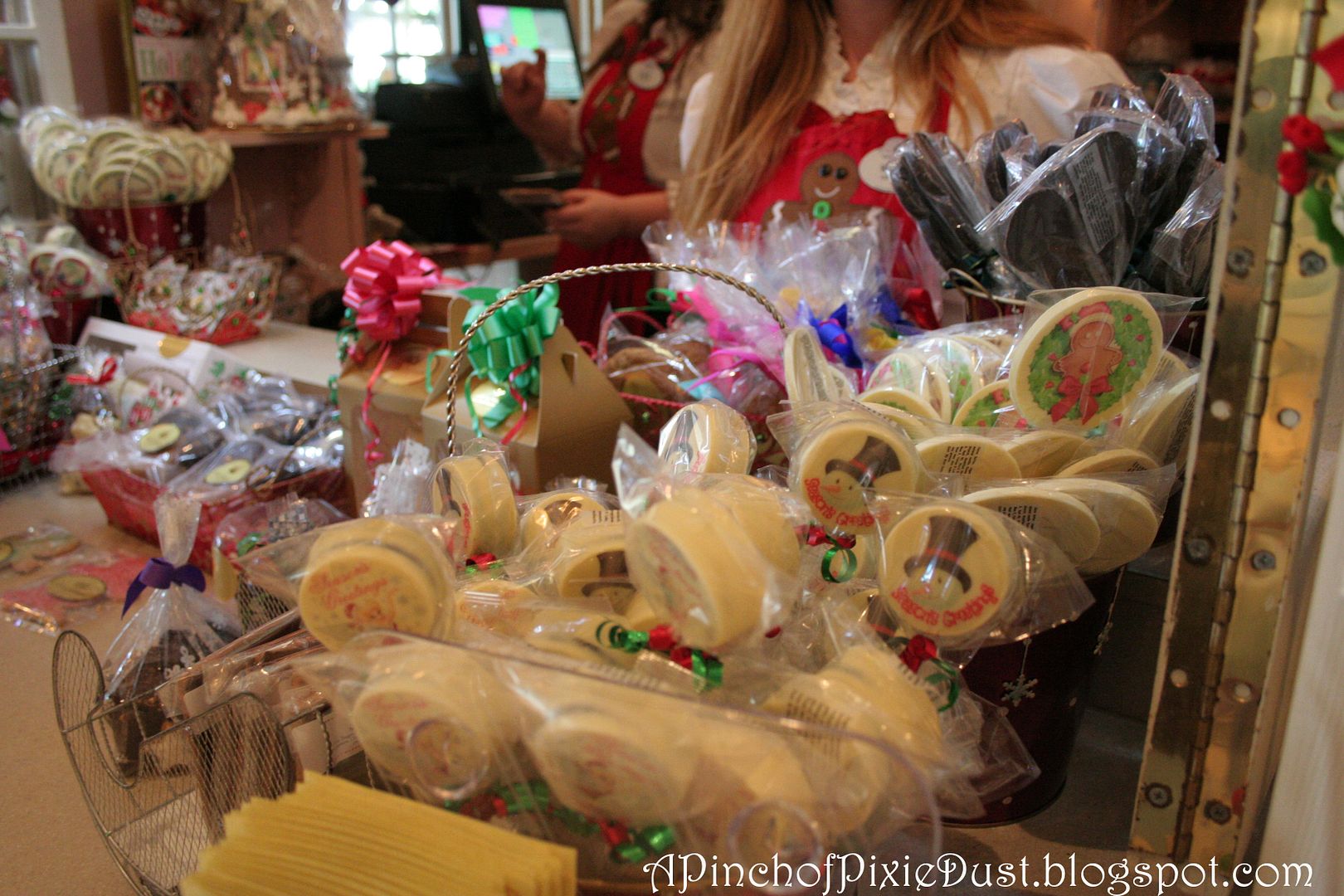 I hadn't really looked closely at the Gingerbread House's selection of treats until recently. Since it's just a window I assumed it would be ordinary and overpriced. Now you did have your standard Snowmen lollipops and it
was
pretty darn pricey, but they had some interesting things too...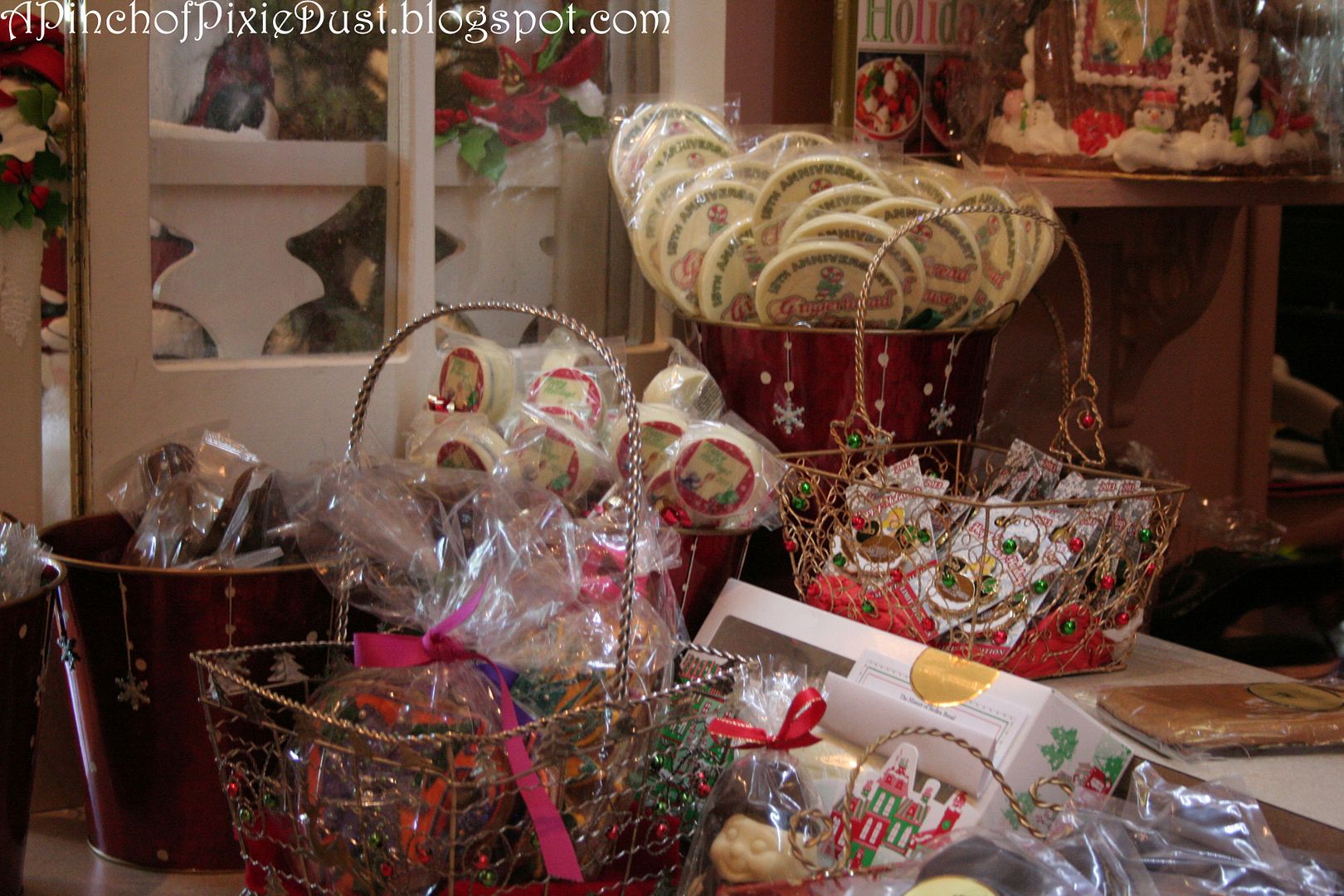 One of the lollipops celebrated the 15th Anniversary of the Grand's Gingerbread House (I didn't realize it'd been around so long!), and I also spy some Mickey gingerbread ear pins in the basket.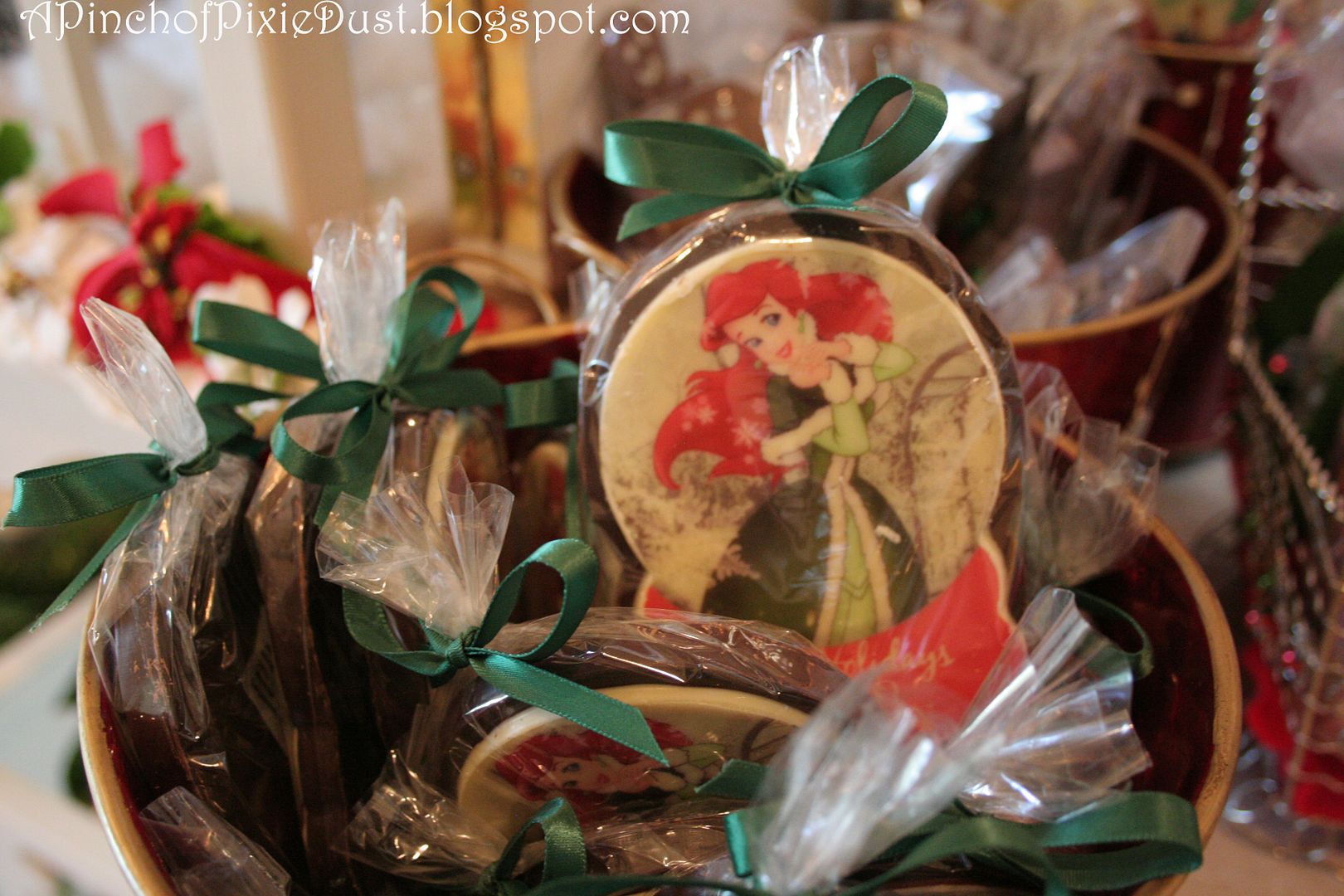 A Princess Ariel lollipop - so cute! But the princess chocolates got far more deluxe than just that...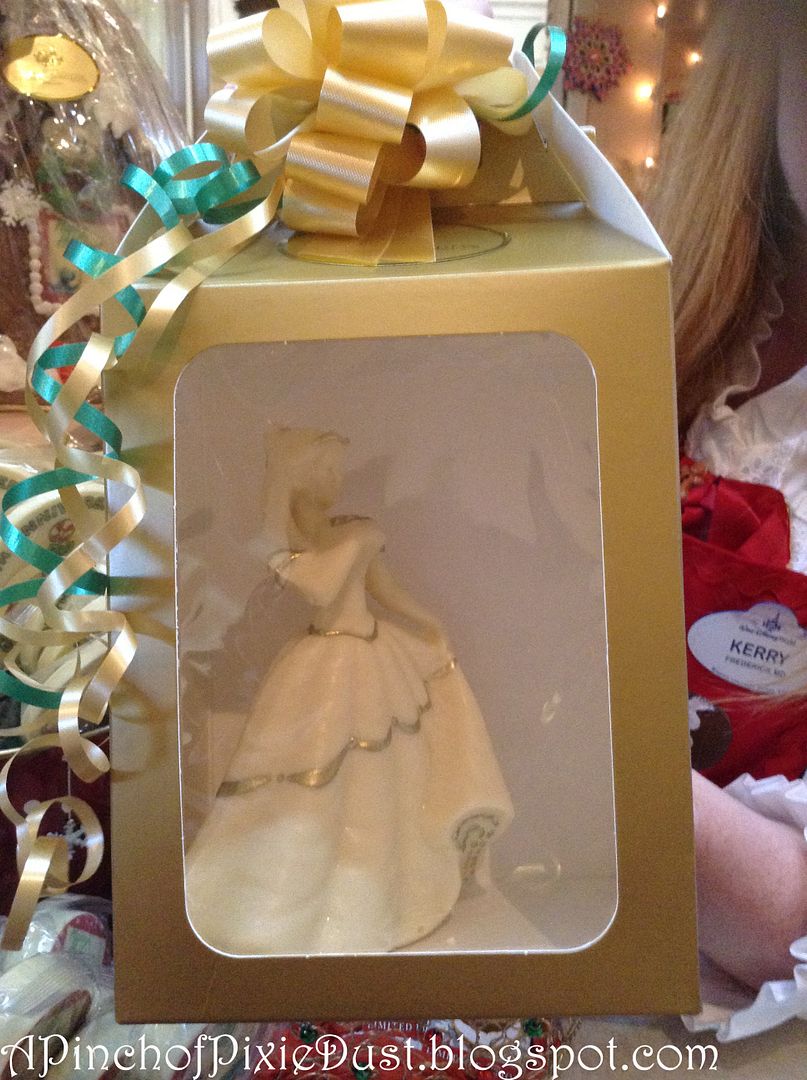 They sell WHITE CHOCOLATE PRINCESS STATUETTES. With gold trim! Just look at how elegant that
Belle
is!
Here's
Snow White
. They're in these unassuming gold boxes - I almost didn't realize what they were until I looked more closely! There are a few different ones on the counter, but they have a much bigger selection of characters in the back. The nice cast member listed them off for me, and I almost couldn't believe it - the fab five, pretty much all the main princesses, TINKERBELL...
I wanted that white chocolate Tinkerbell so badly, guys. But it cost $22. And I had a feeling it would not travel well. If you had a December birthday or were having a big Christmas party, though, it would be really fun to get some of the white chocolate characters from the Grand and use them as cake toppers or decorations - they're almost too pretty to eat!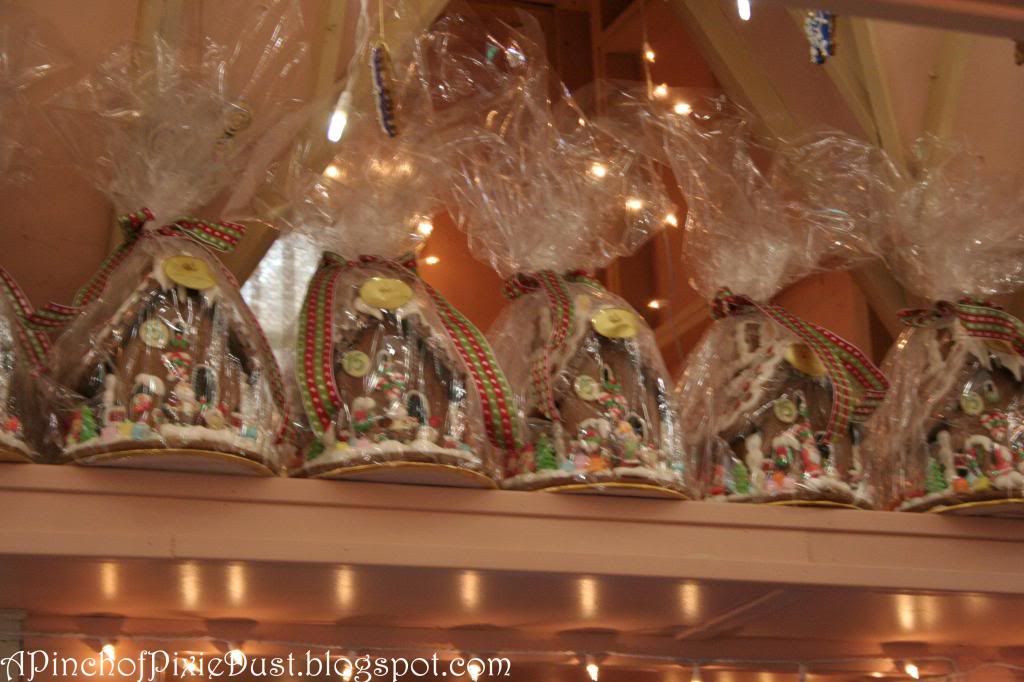 You could also, of course, buy a gingerbread house
from
the gingerbread house! There was a whole row of them behind the counter.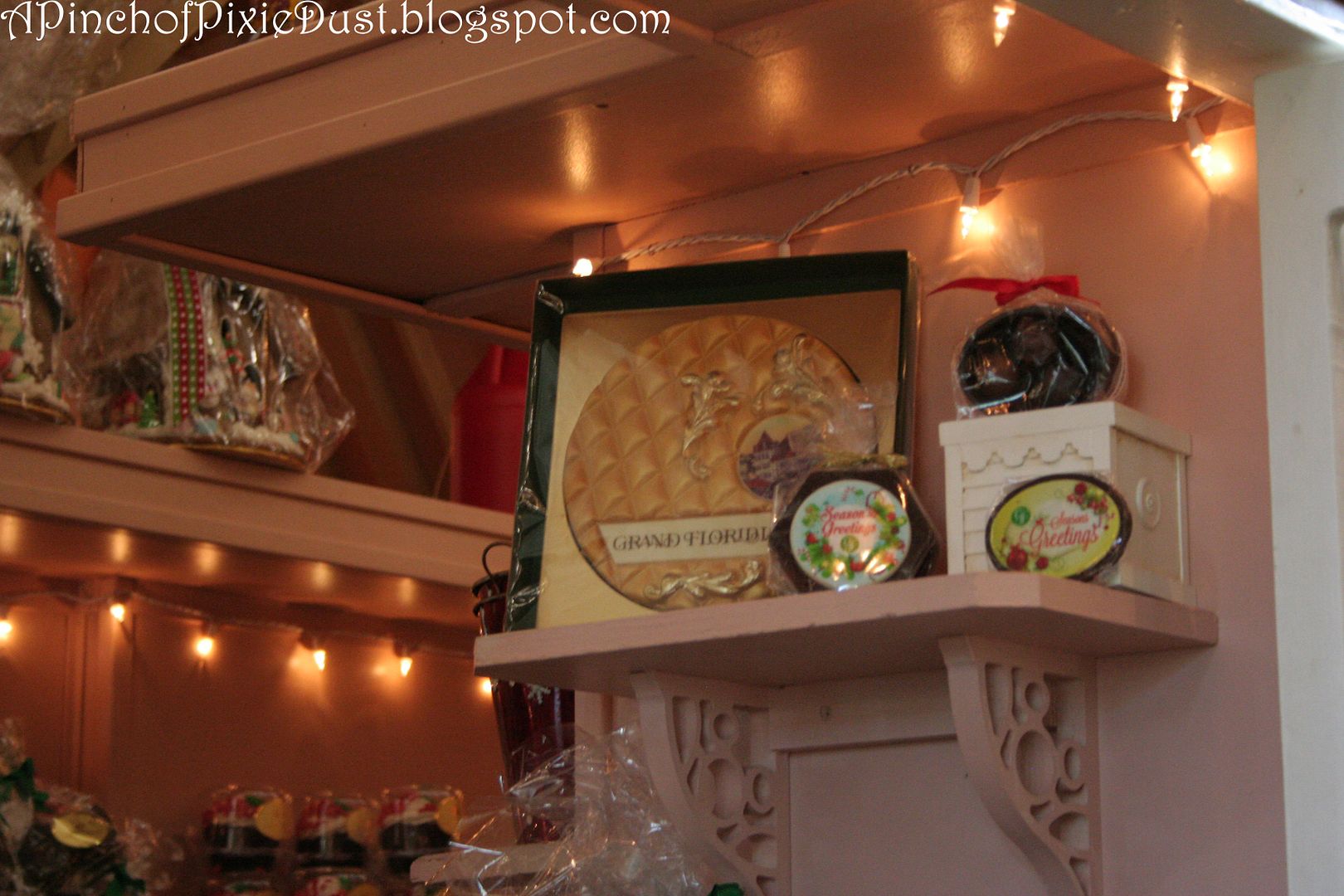 If you wanted to go really fancy you could get a gold chocolate Grand Floridian medallion! Also note the hidden mickeys on the shelf. ALSO note the cupcakes sitting ready in the back...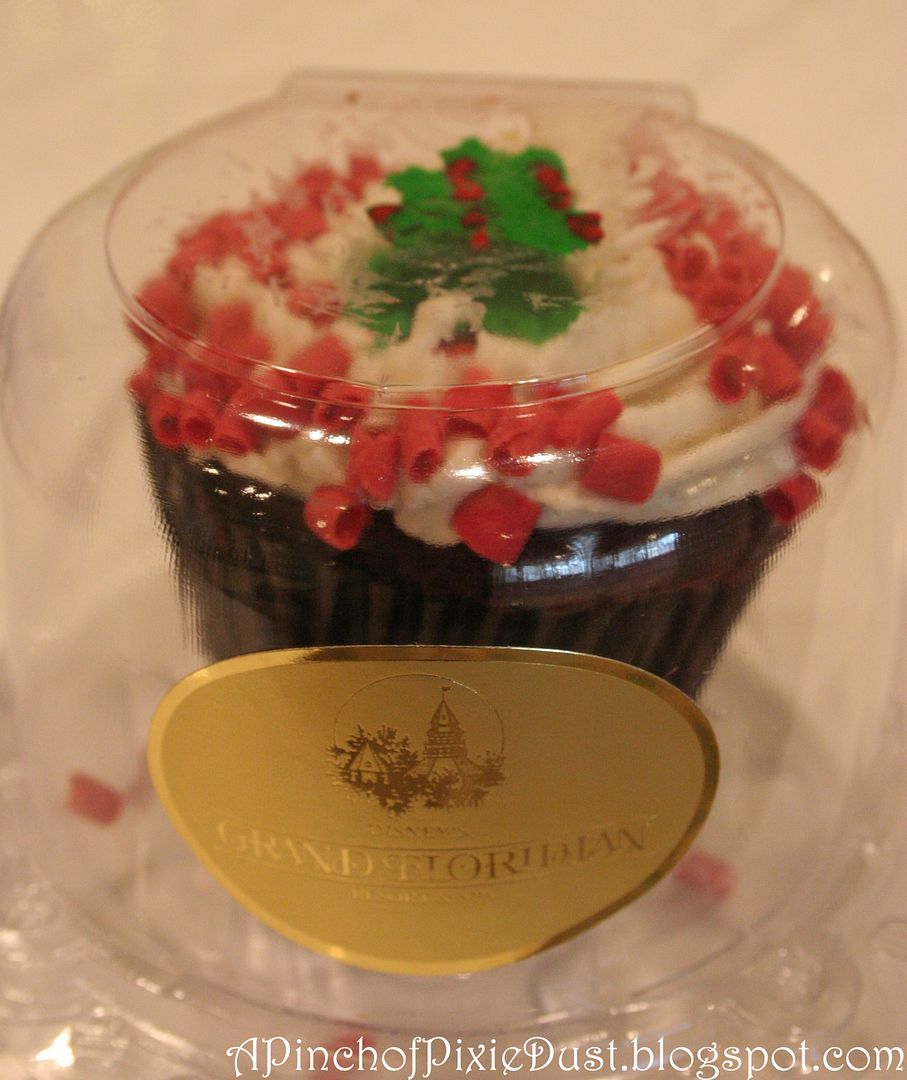 I know I already mentioned these in the
holiday cupcake guide
, but nobody minds looking at them again, right?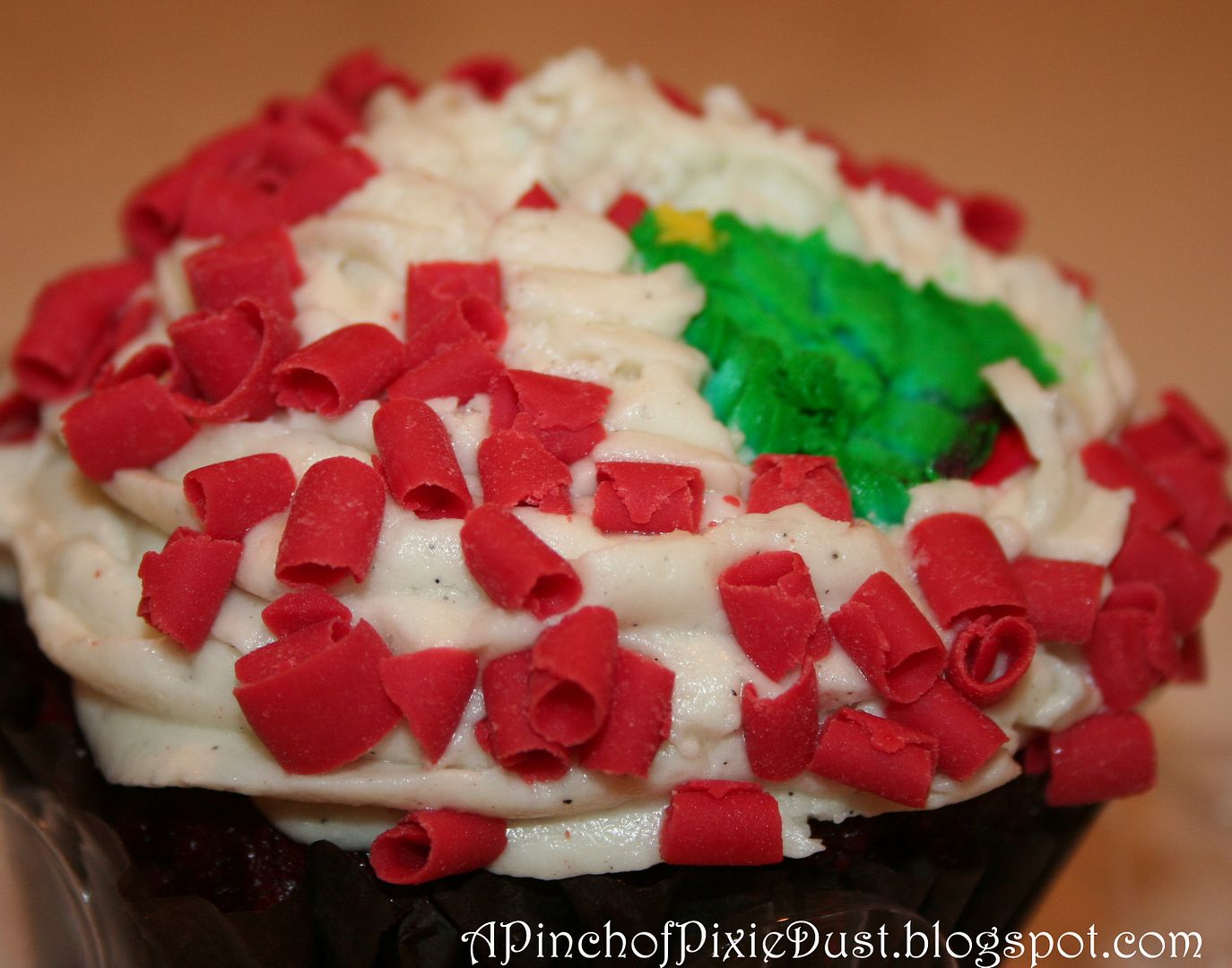 Those red chocolate curls are so cute! And the icing was so creamy and delish...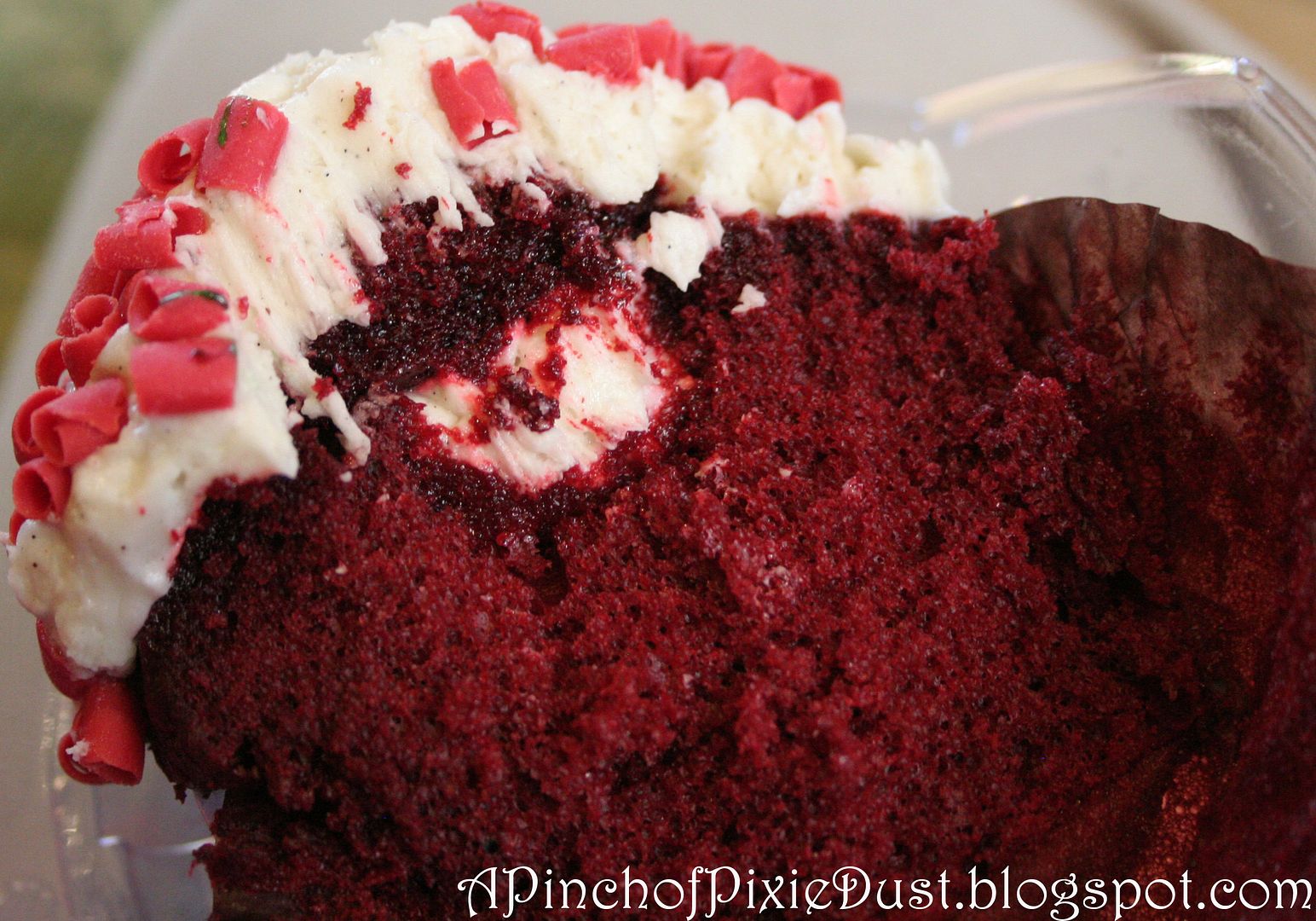 It did have some of the icing in the middle as well - it was very dense and rich red velvet cake!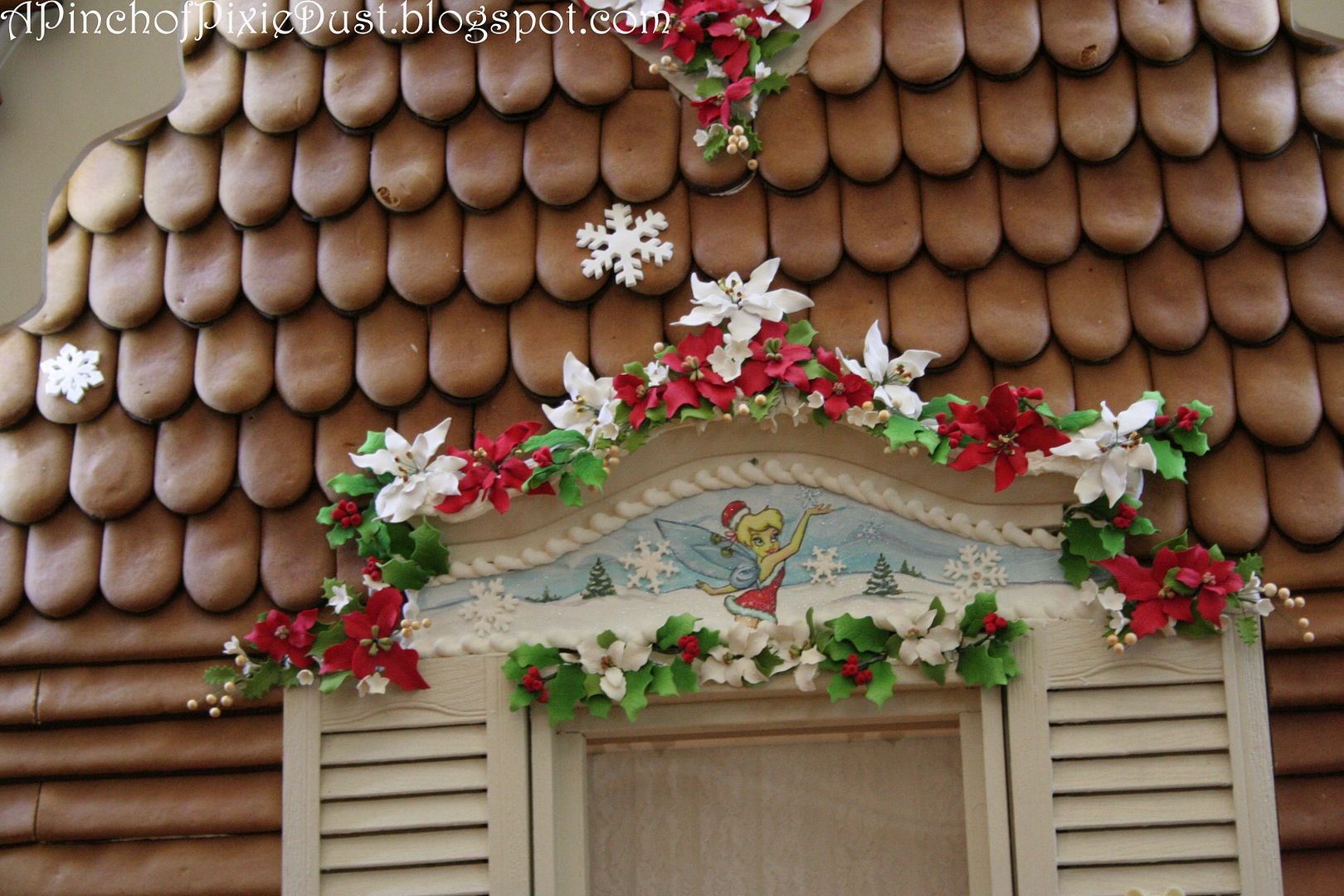 Here's another Tinkerbell - this time on one of the window details of the giant gingerbread house itself!
The windows have always had character scenes above them, but it was fun to notice that they were different from years past! Above is a baby Donald Duck...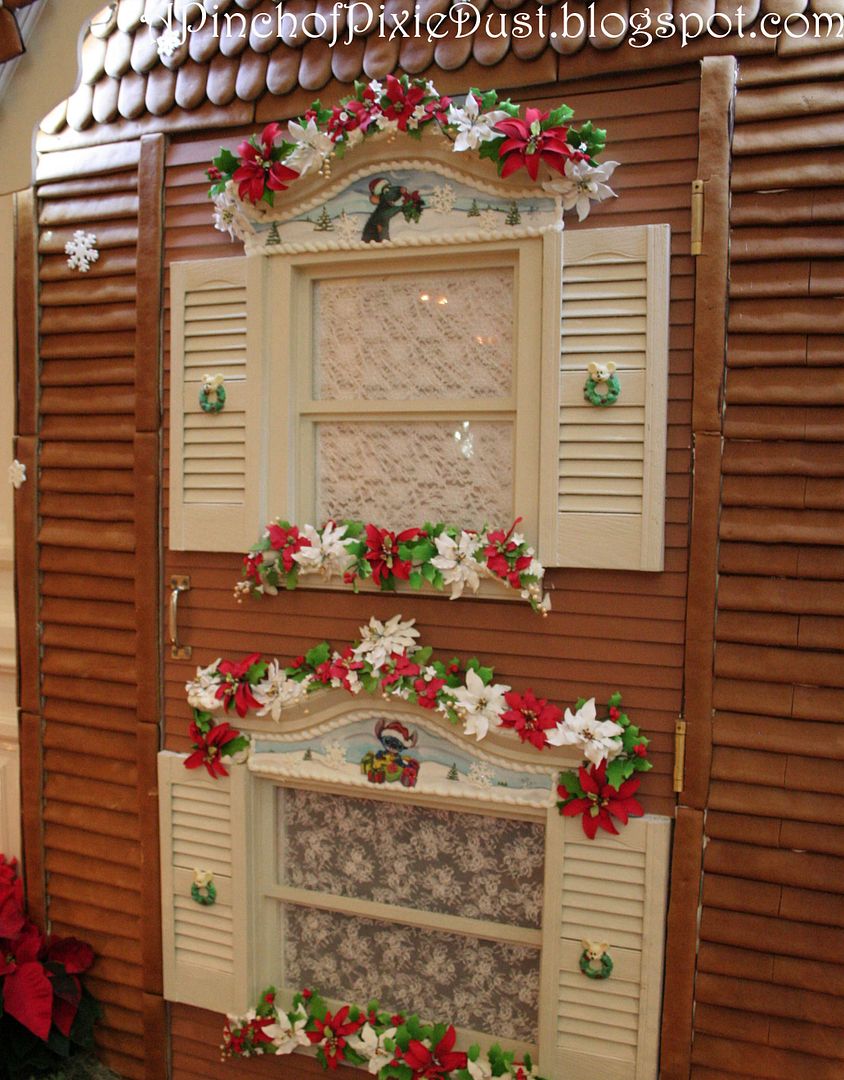 Remy and Stitch are hanging out in two of the scenes...
...and I spy Pluto up top!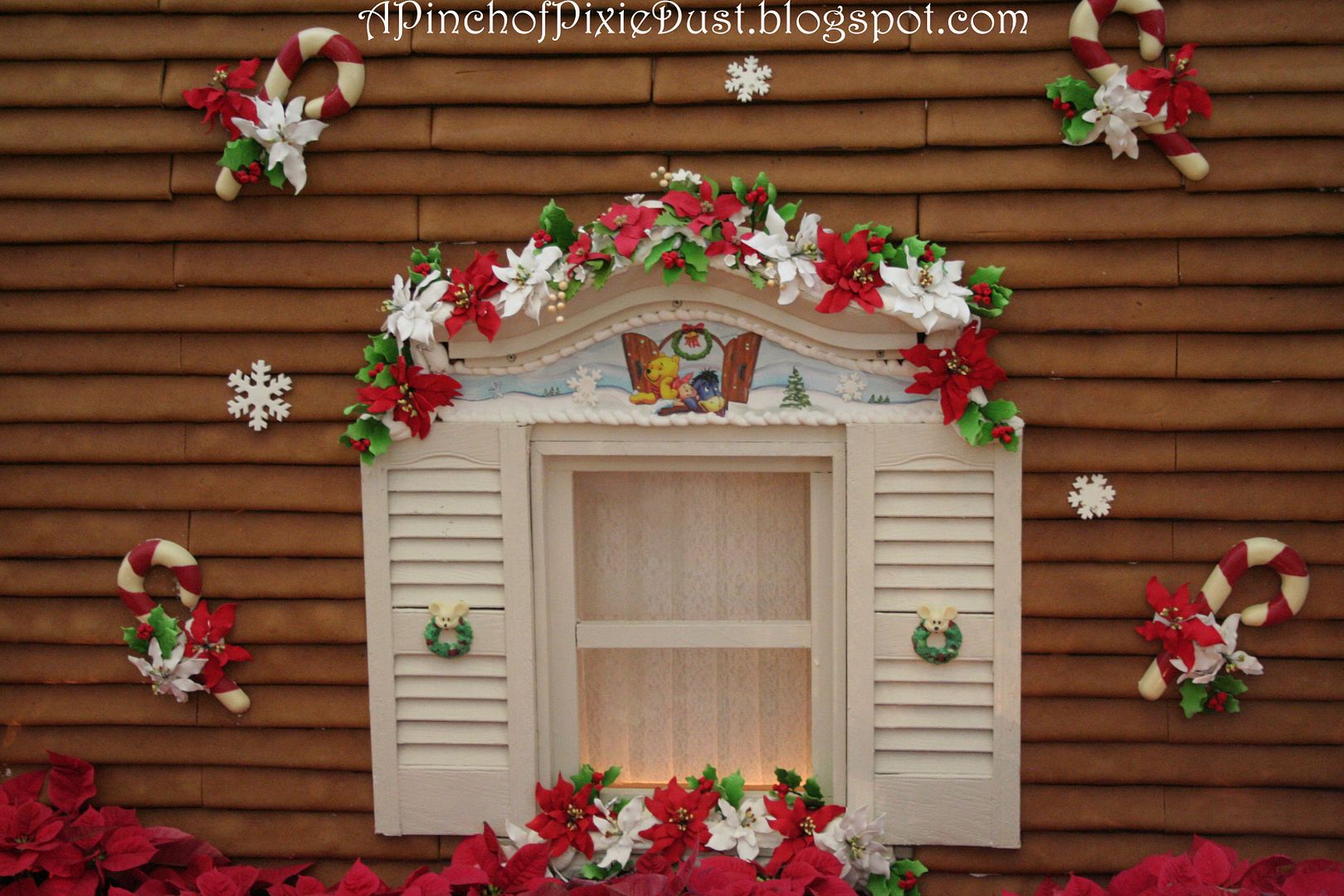 Last but not least, here's the Hundred Acre Woods crew - Pooh, Piglet, and Eeyore.
There's a Grand Floridian Gingerbread House vlog too!