Let's say you had a big, giant,
contemporary
sort of hotel with a big, giant window that monorails whiz under every five minutes. How would you
decorate the window
for Christmas? There's plenty of space, plenty of potential... What would the best way to spread some Christmas magic with that space?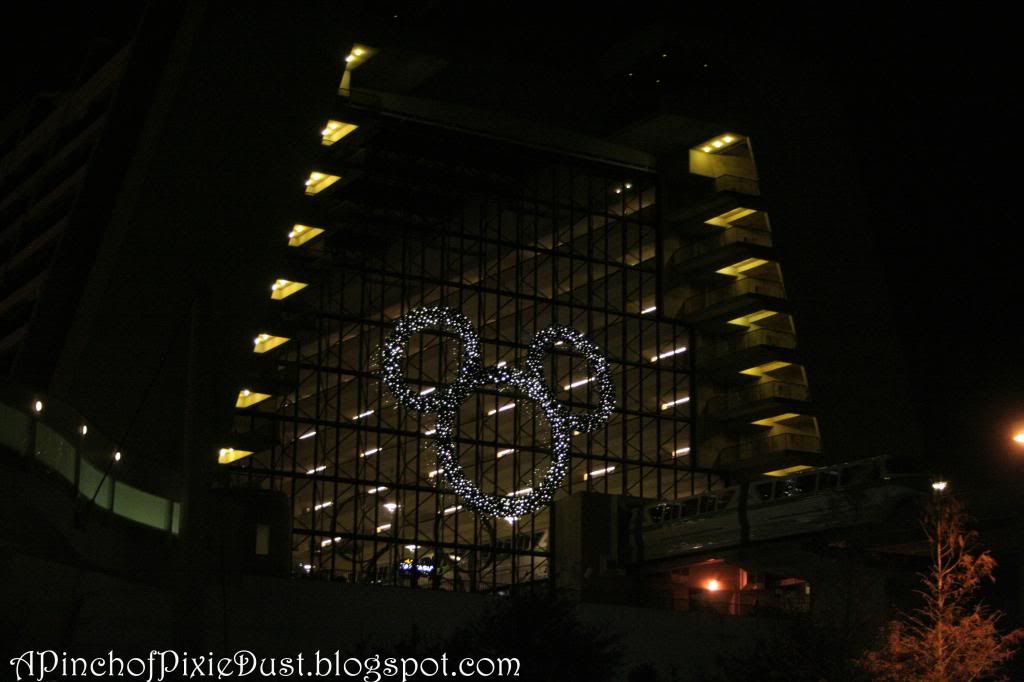 YOU'D FILL IT WITH A HUGE MICKEY MOUSE WREATH OF COURSE.
It's a total no-brainer. ;)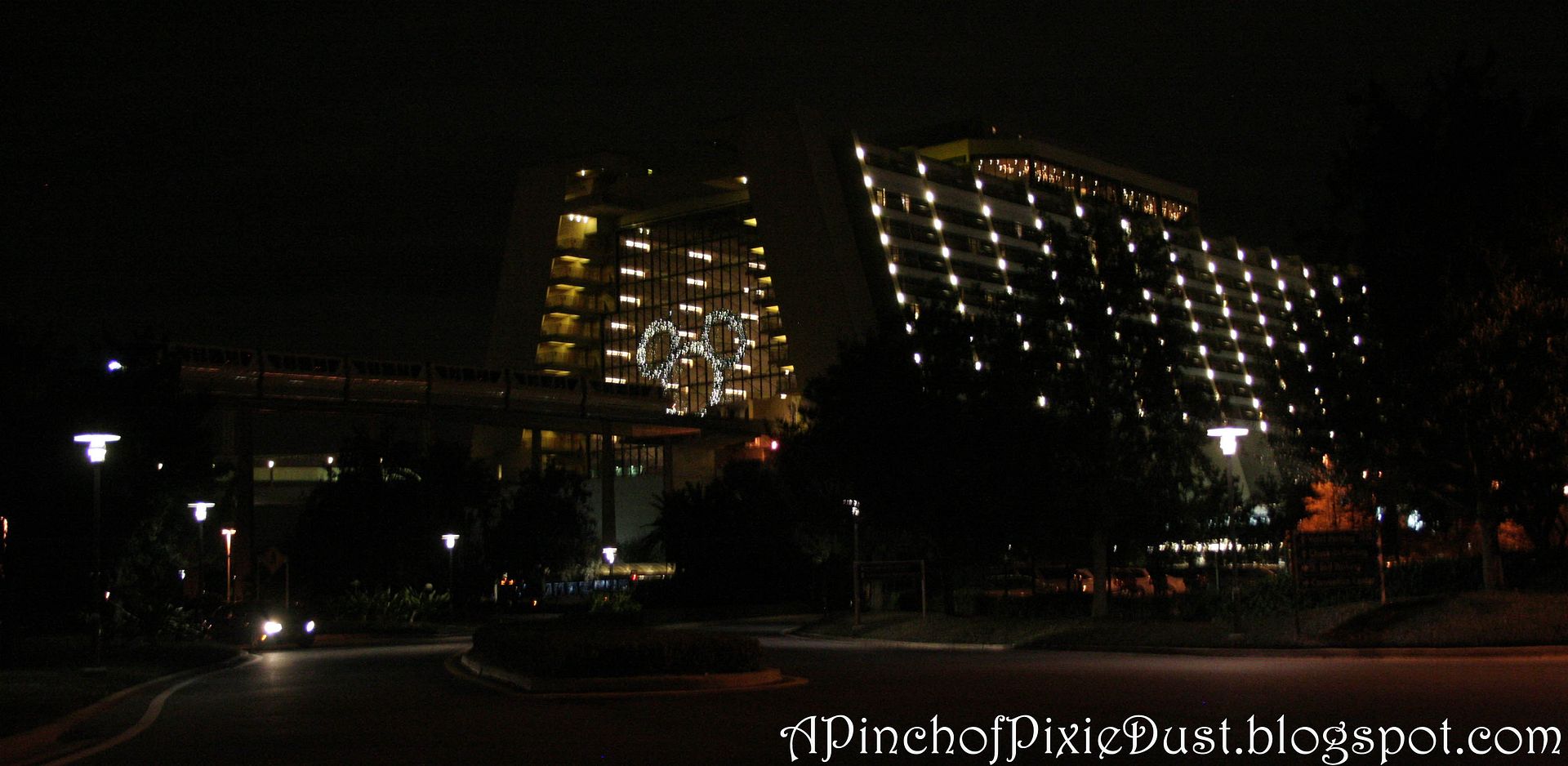 Seriously, though - when it comes to the outdoor decorations at the Contemporary Resort, the magical Disney decorating elves have really hit it out of the park.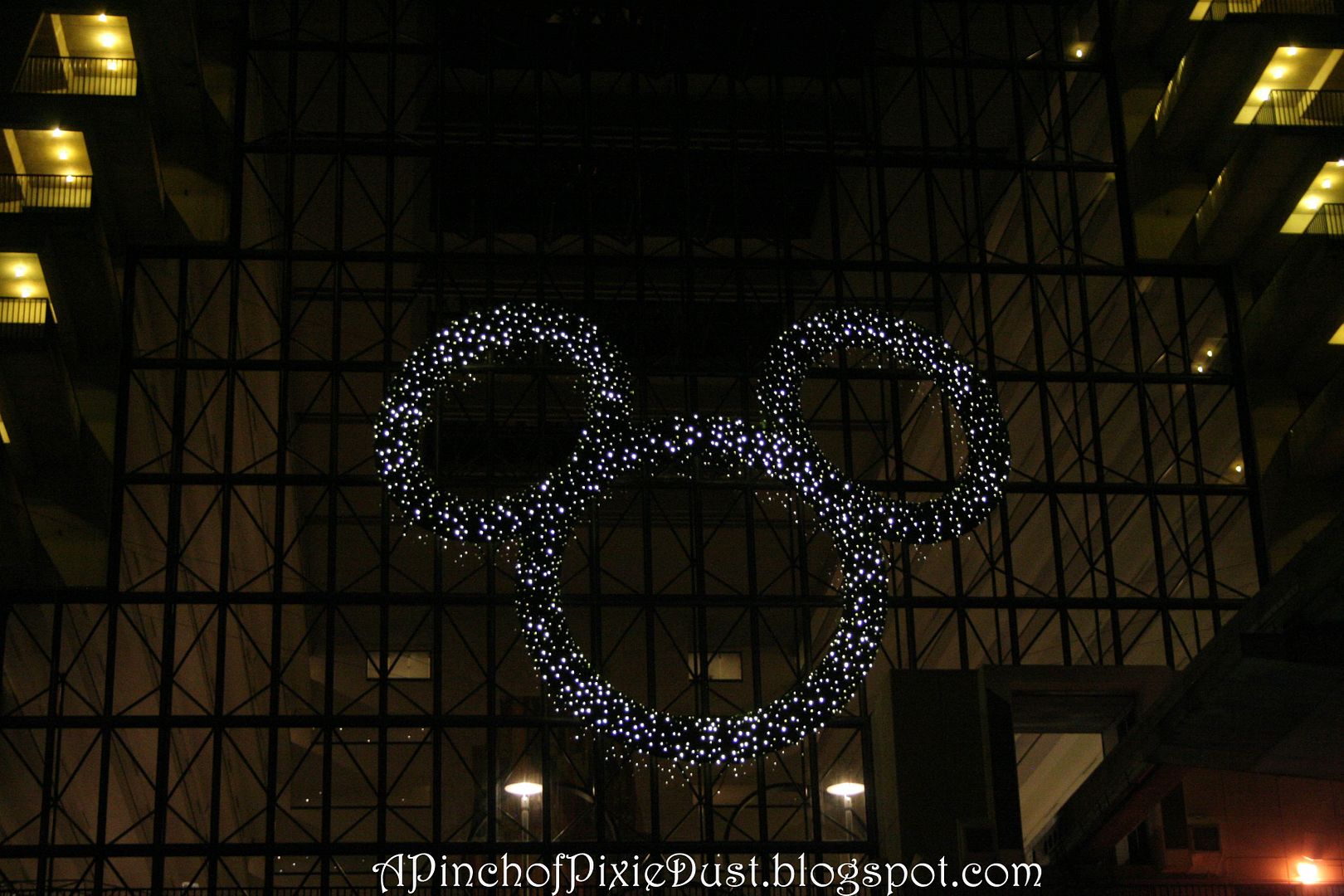 That wreath is one of my absolute favorite festive Disney details that comes out at Christmastime. It is such a merry sight to see from the monorail, and it's gorgeous to gaze up at from inside as well!
A shot taken in front of Bay Lake tower! Look at how the giant Mickey ears from the Fantasia shop echo the ears of the wreath.
Now there are plenty of gorgeous decorations
inside the hotel
as well: the gingerbread tree on the Grand Canyon Concourse and the wreaths and garlands down in the lobby. And normally when you think of Disney Resort holiday decor, you do look inside, like with the GINORMOUS trees at the
Grand Floridian
, the Animal Kingdom Lodge, and the
Wilderness Lodge
...
But at the Contemporary some of the best stuff is outside. The Contempo does have a ginormous tree of its own in addition to the fabulous Mickey Wreath hanging outside the window - but to find it you'll have to take a stroll out front!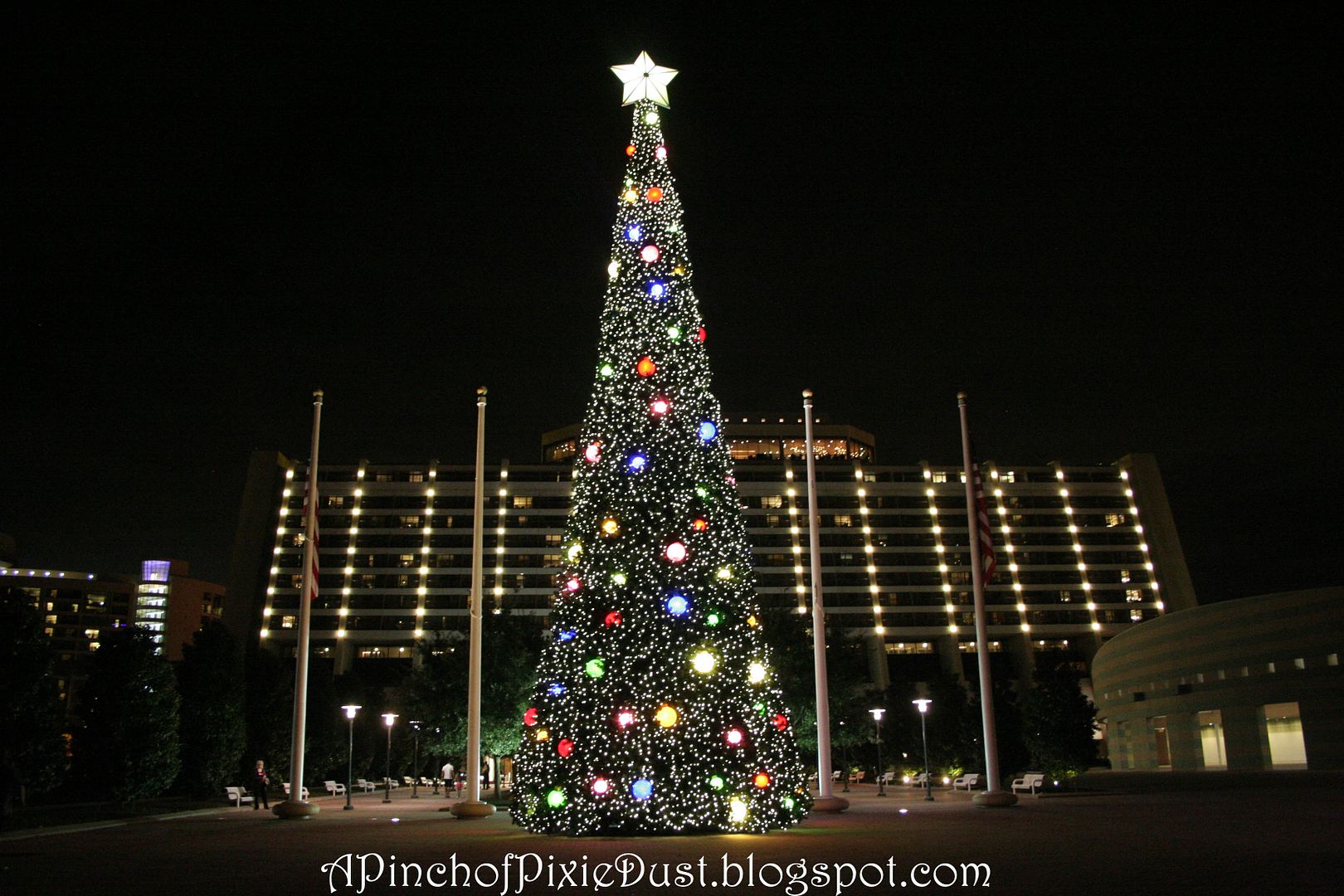 Now is that a beautiful sight or is that a beautiful sight? I'd like a Christmas tree as big as my house in front of my house.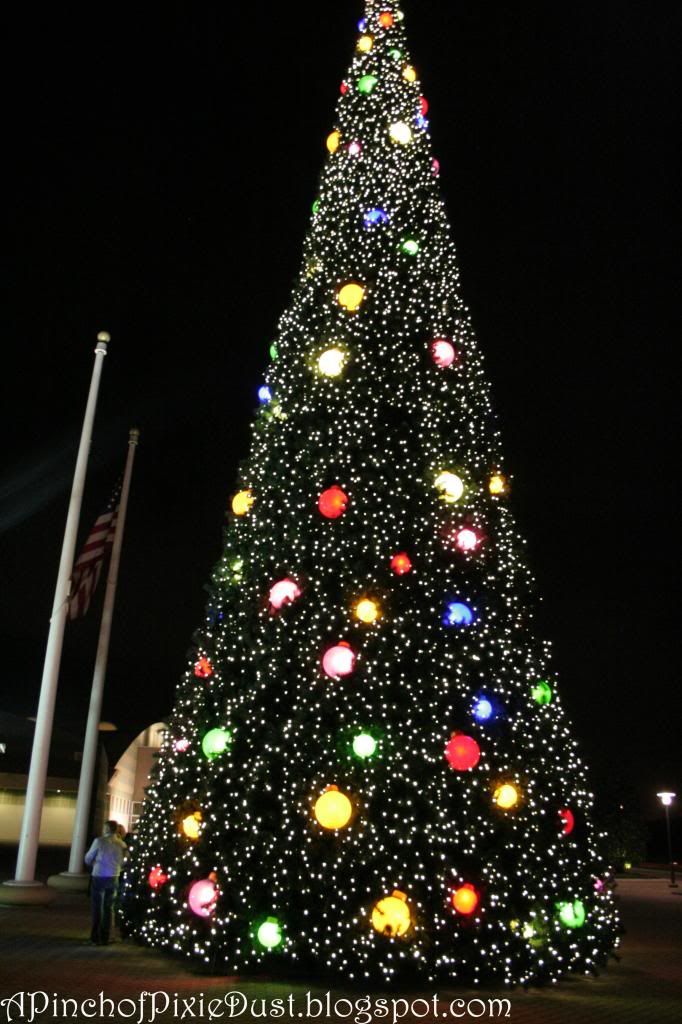 After a dinner at Chef Mickey's (or just an evening cupcake at the Contempo Cafe!), I would highly recommend taking the short walk out beyond the port cochere to gaze at the tree...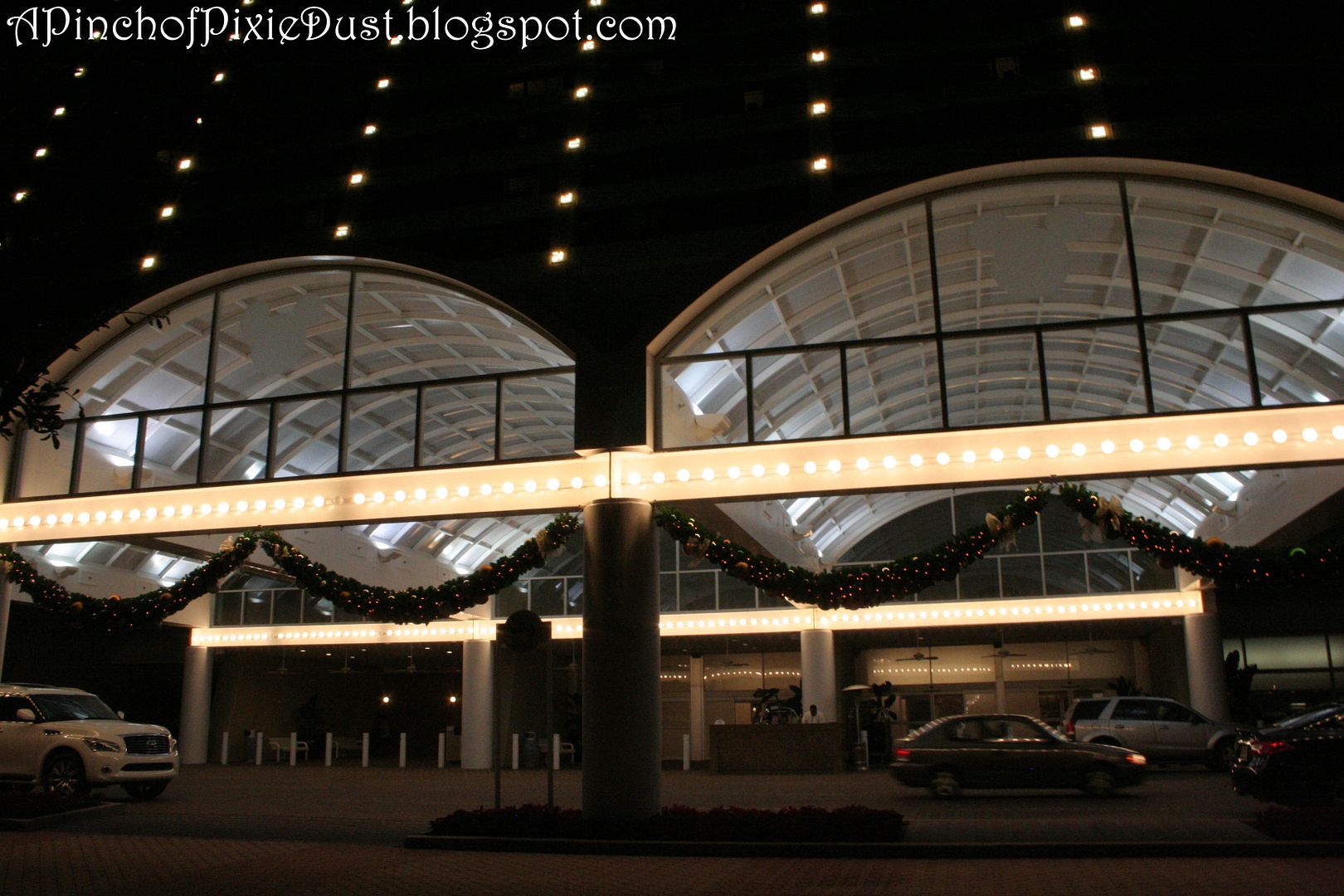 The drop off area actually has some very pretty decorations of its own - don't you love those swags?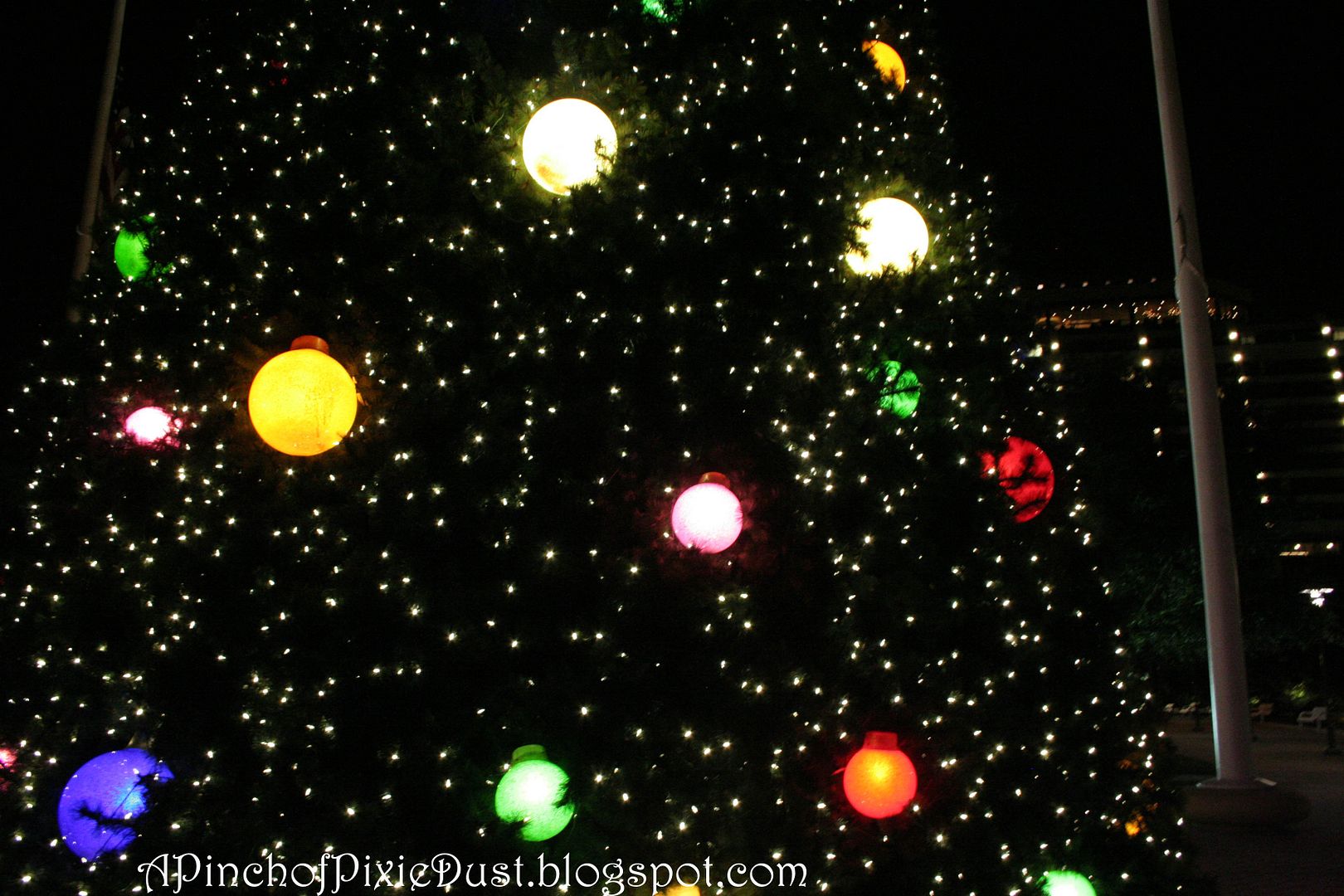 The Contemporary Christmas tree decorations are fairly simple - LOADS of lights with brightly-colored, over-sized ornaments sprinkled in.
When you get up close, you can see that they're all SPARKLY!
If you've ever looked on on this garden area from the monorail, you may have noticed that the long strip of flower beds is actually designed to look like a watch with a round Mickey Mouse watch face in the center.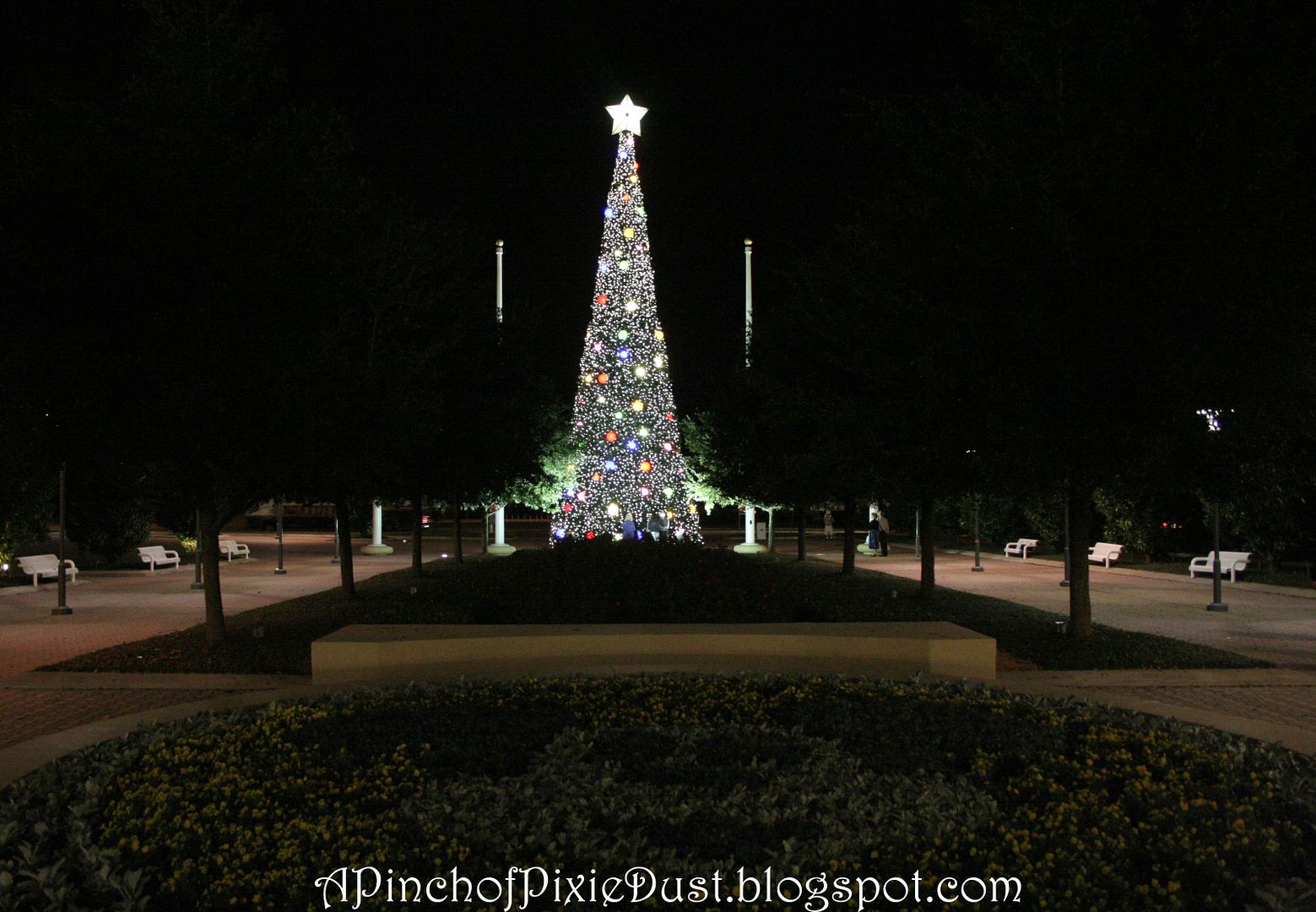 See the Mickey in the flower bed? So at the Contemporary, you get not one but TWO Mickey's. That's my kinda Christmas decorating. ;)