There were some very good guesses on last week's
Where in WDW trivia
, and Jennifer F and Big Brian got it - those
fancy frogs
in the scrollwork can be found in the gazebo behind Liberty Square, where
Princess Tiana and Naveen
are out for meet and greets.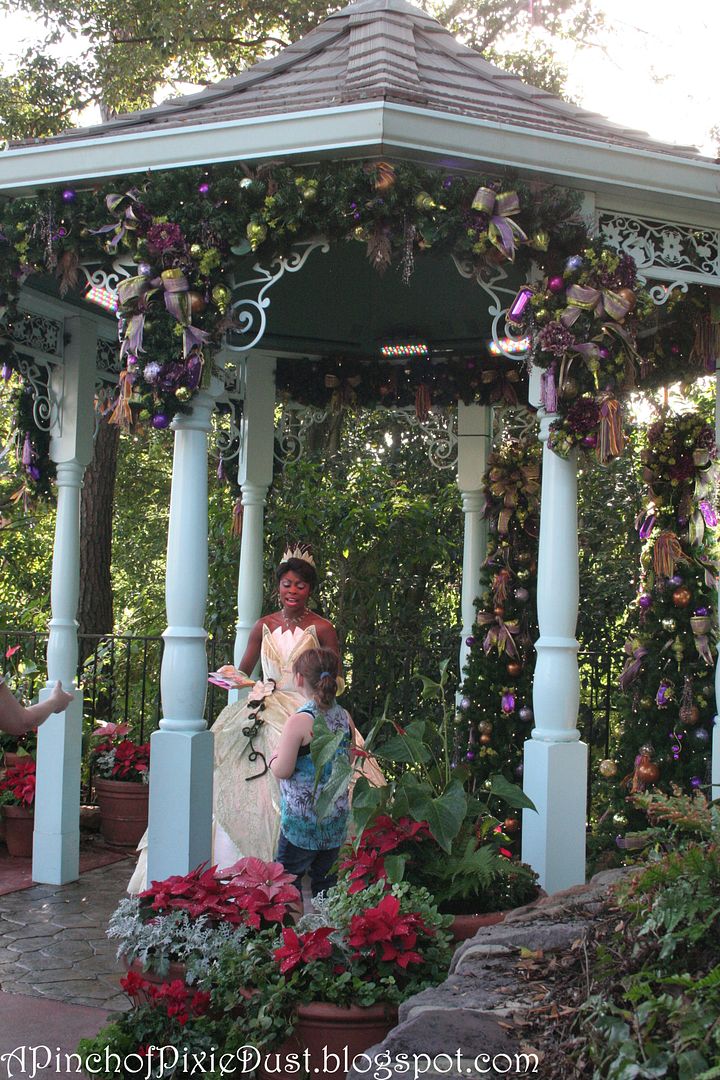 I thought I'd share a few more photos of this gazebo, because I just saw it again last week, and it was all decked out for
Christmas
! There are two trees behind Tiana and garland and ribbons everywhere.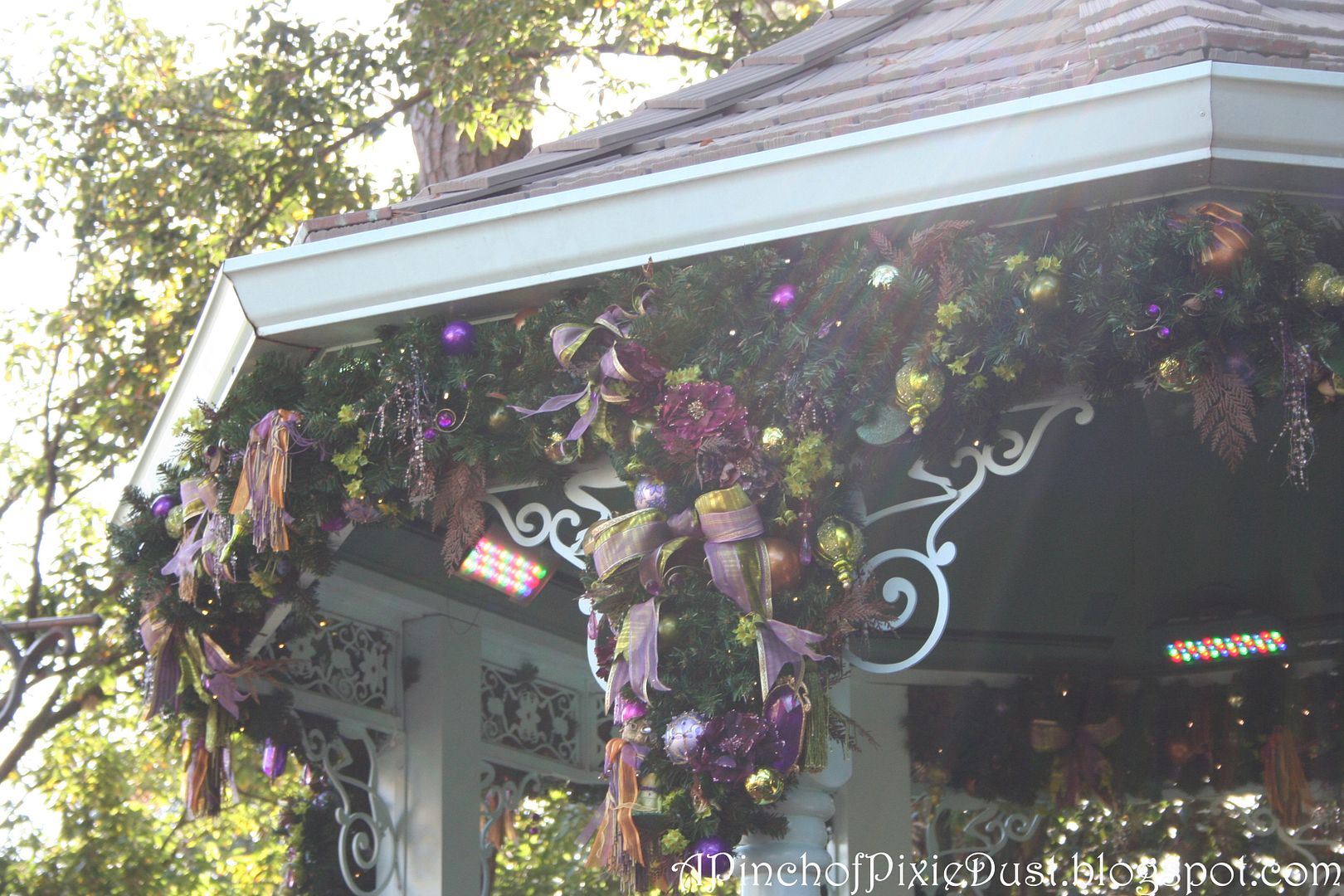 I think I see some froggy ornaments hidden in there, do you?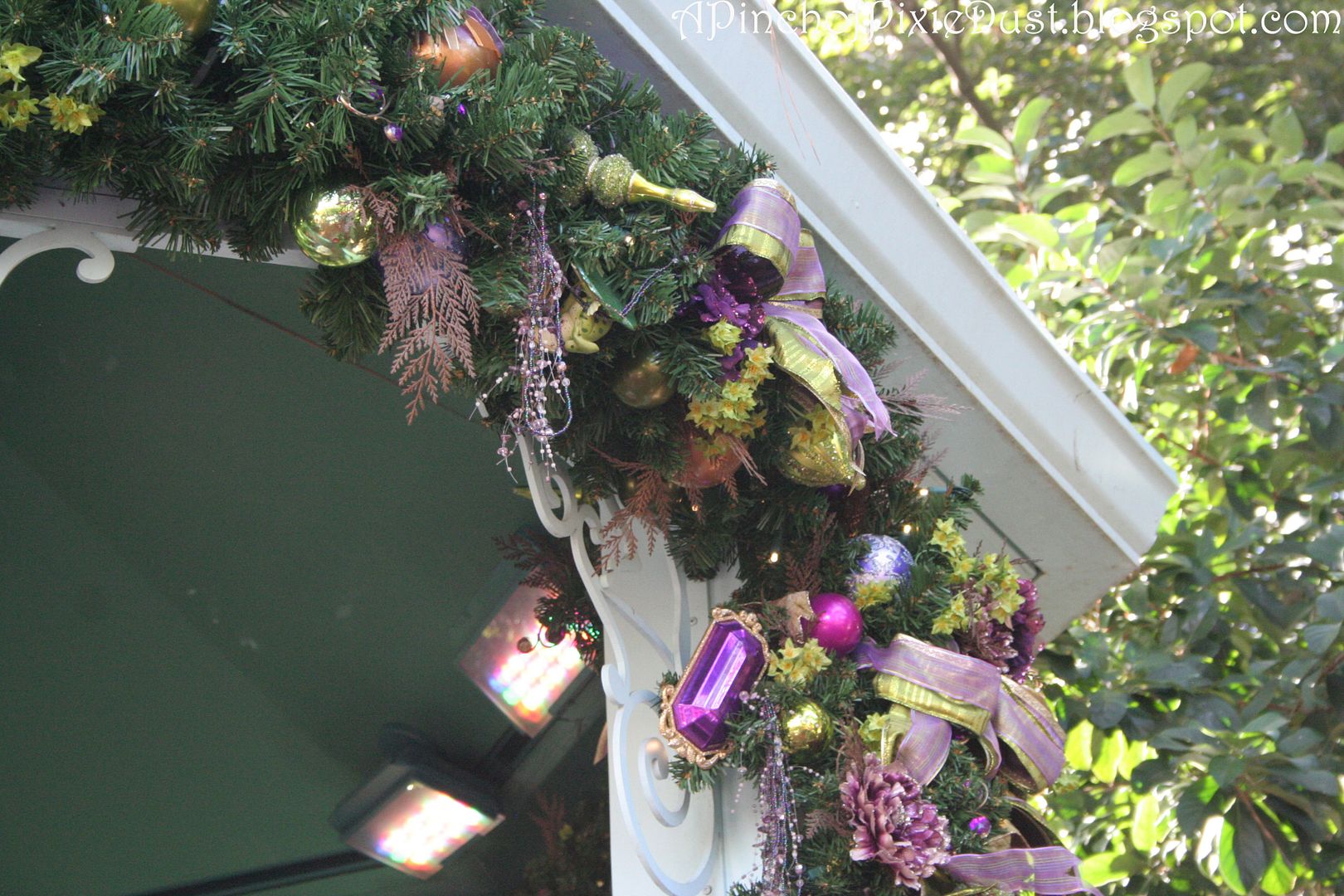 And I just love the jewel tones of purple and green, reminiscent of New Orleans! Tiana sure knows how to do it up for the holidays. :)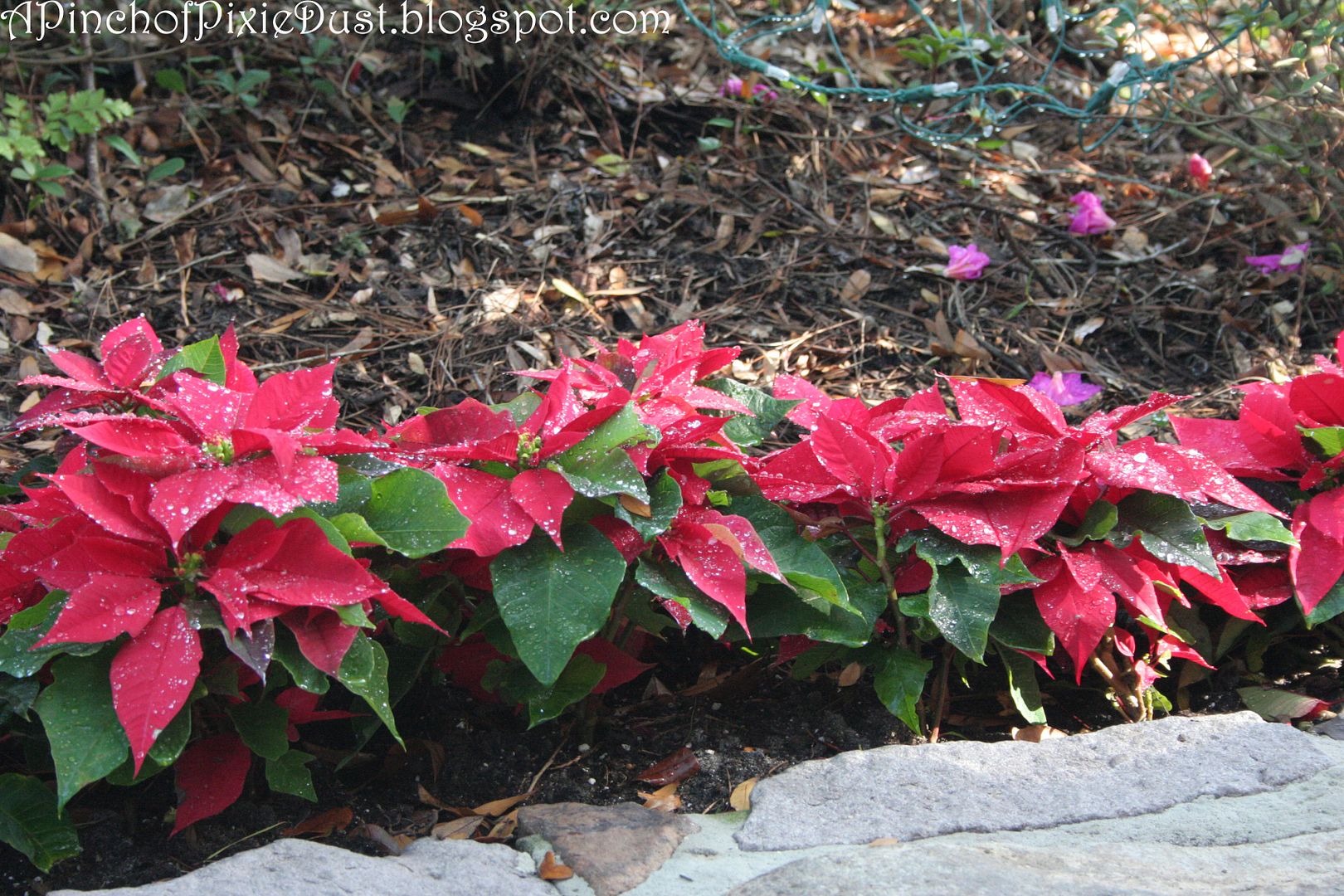 There were poinsettia lining the path to her gazebo, and the morning we were there they were really beautifully bedecked with drops of dew. For a minute we wondered if it was some Disney-added sparkle, but it was actually just real dew! So pretty!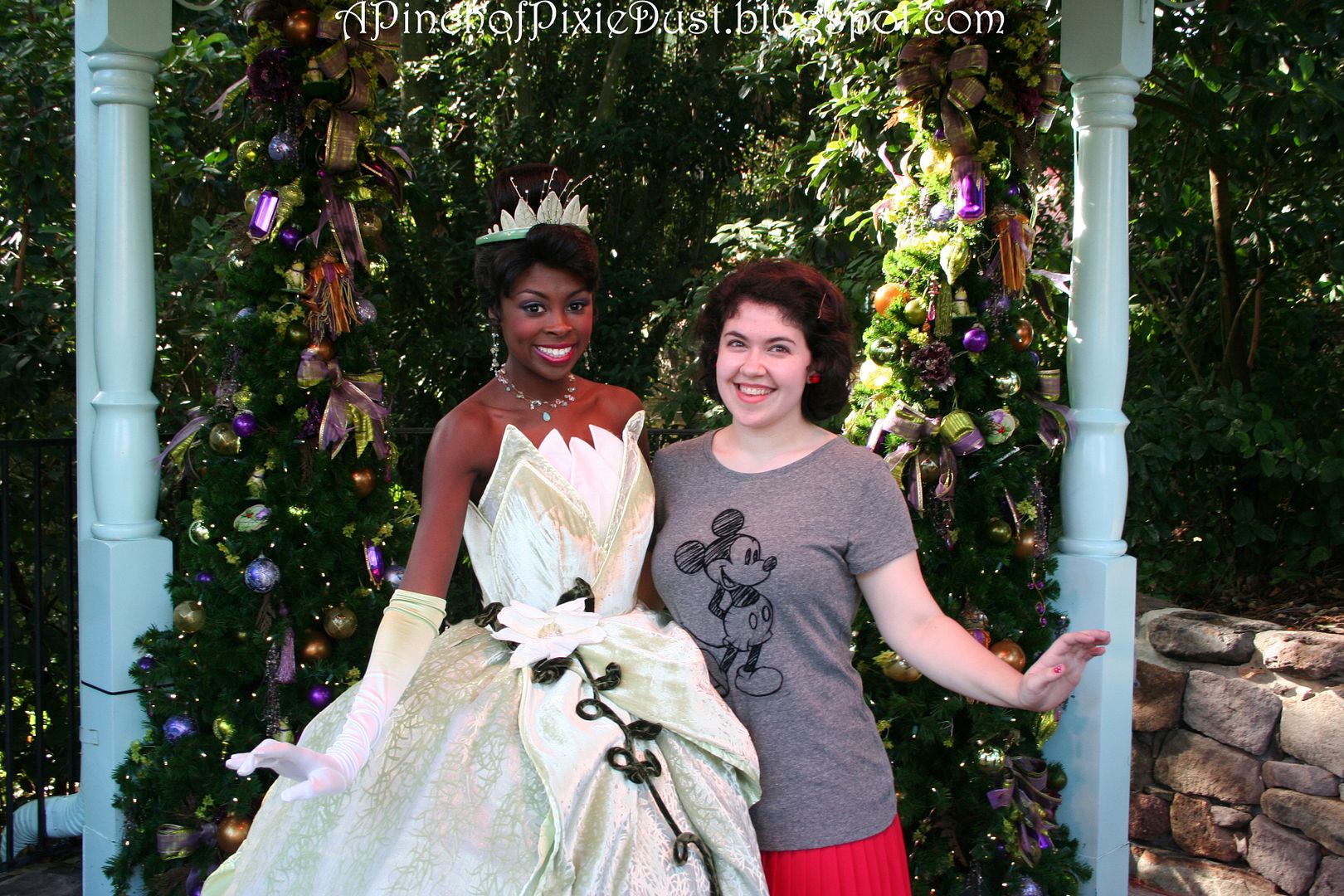 OF COURSE we had to stop by to say hello to the Princess herself! Don't you just love her dress? The lilly and the vine at her waist are so elegant.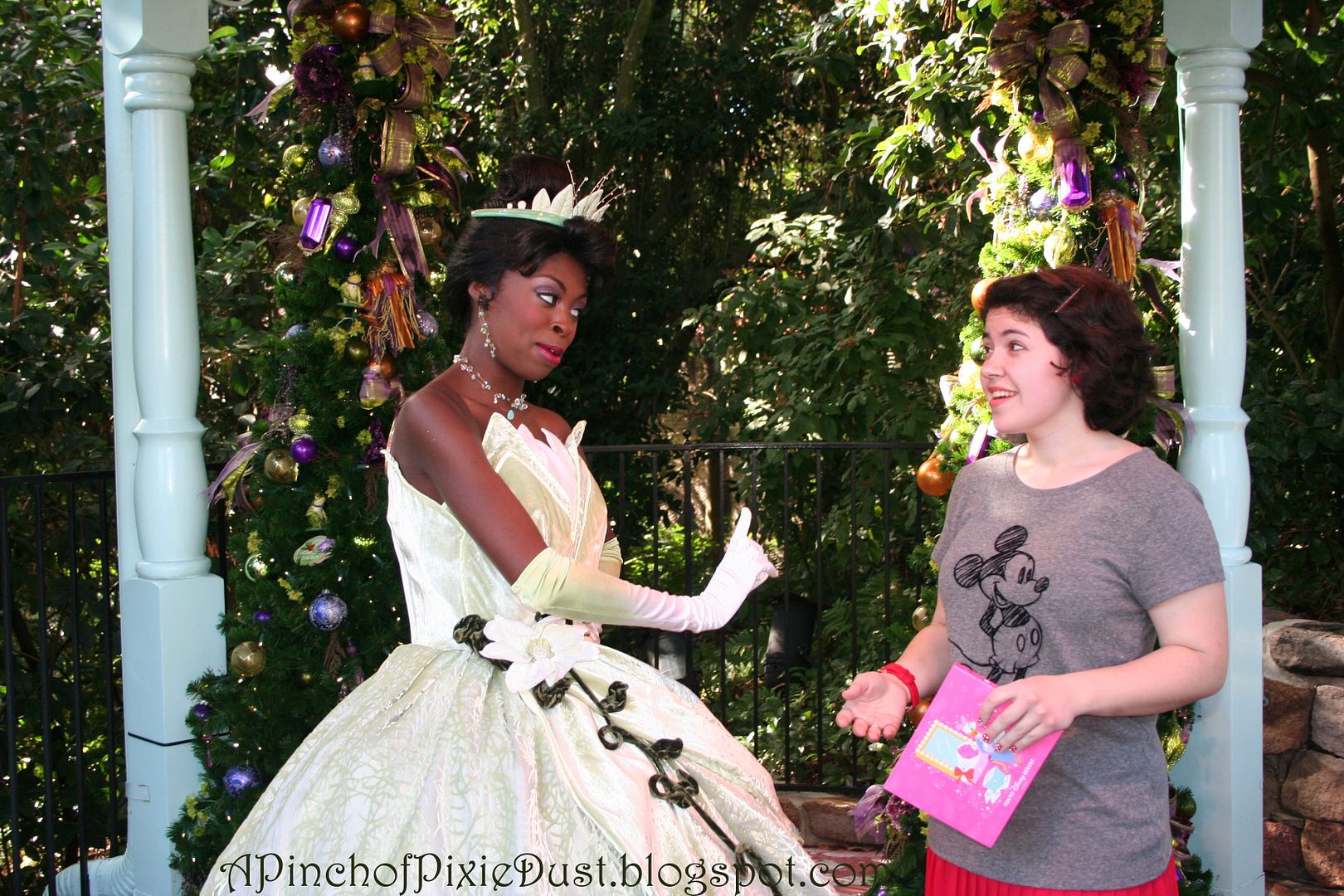 I actually had some very important advice to ask Tiana, and there is a pretty epic Princess video on its way with what she said. But in the meantime, if you're craving some character vlogs, I did just upload a new
Storybook Circus video
and a
Princess video
from Fairytale Hall!
And for this week's trivia photo I had to pick something festive. Do you know where to find this grand staircase decorated with lovely lights?
Post your guess in the comments!