My trip to Walt Disney World this December was, as you may have deduced from
the videos
, something of a character bonanza. And I actually couldn't have picked a better time for doing meet and greets because it just so happened to be during the
Limited Time Magic "Secret Santa" Week.
Whenever you visited a character at the Magic Kingdom that week (sadly it didn't seem to be going on in the other parks), you would get an extra pinch of pixie dust in the form of a cute
Christmas autograph card
...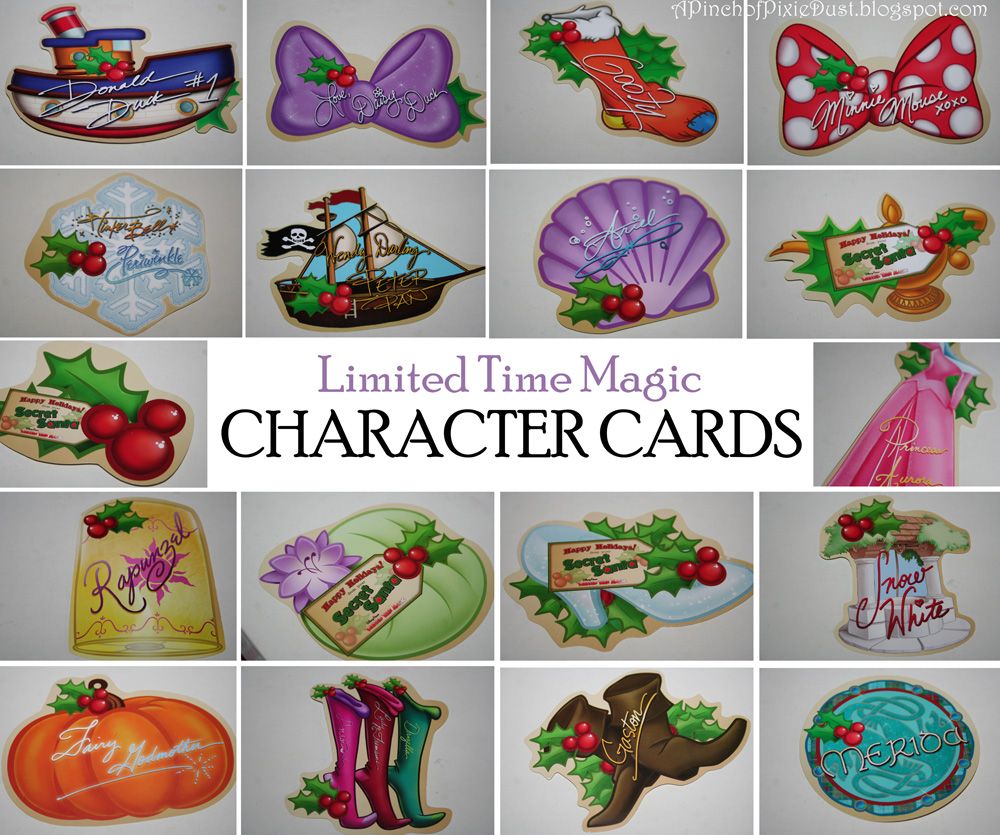 I ended up with about 18, but apparently there were 57 different cards total!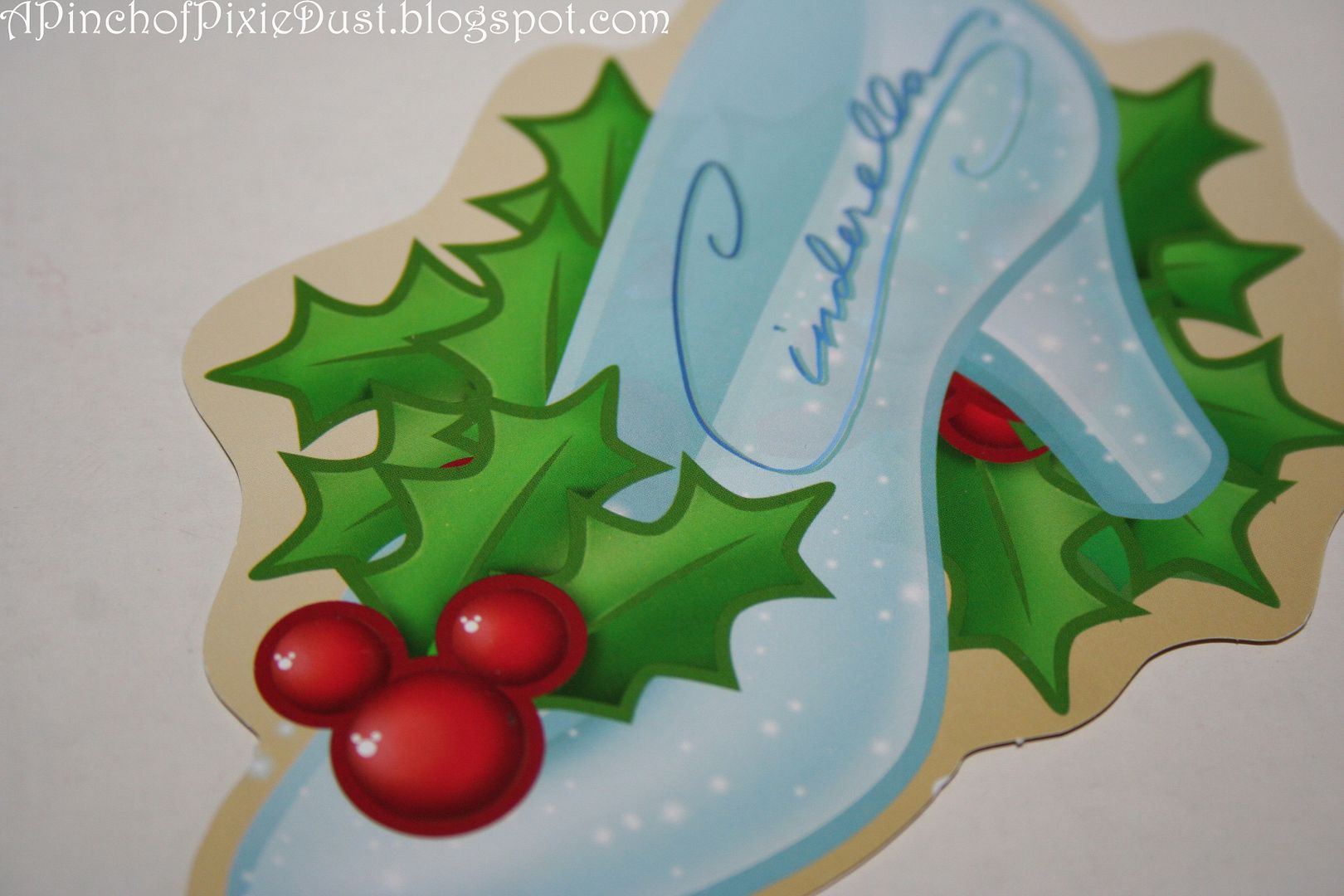 Cinderella's card was shaped like a glass slipper decorated with holly - so sweet!
Now, to be honest, I'm not sure how I feel about this whole Limited Time Magic thing. Why do something special that only a fraction of guests will be able to enjoy and the rest will be left feeling jealous about? It's like the Year of a Million
Disappointments
Dreams all over again. On the other hand, it
was
really fun to be able to collect the cards and to see other people tweeting and posting about them...
So I'm still feeling ambiguous, but I do love the cards. I wish they would make character cards a regular thing, because I absolutely adore any tiny souvenir I get to take home for free. Especially a card that I can scrapbook or put up on my wall...like this...
I am always looking for pretty scraps of paper to decorate my walls with. This Christmas I made a whole wreath out of holiday cards old and new...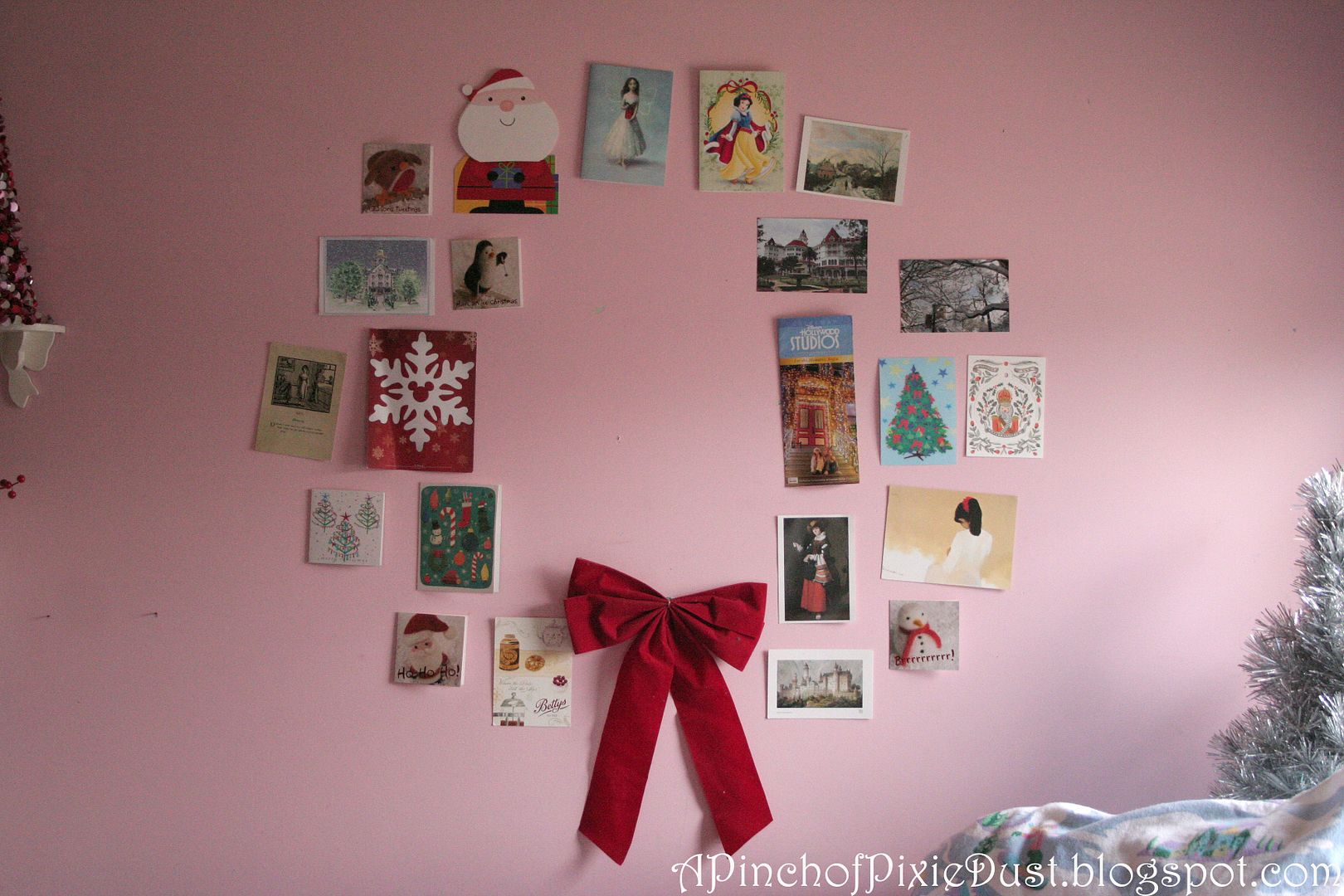 So pretty and so much fun to go through old postcards and photos to find just the right ones to put in it! I made it extra large so it dominates the wall...
I think the little Yeti likes it, don't you? ;)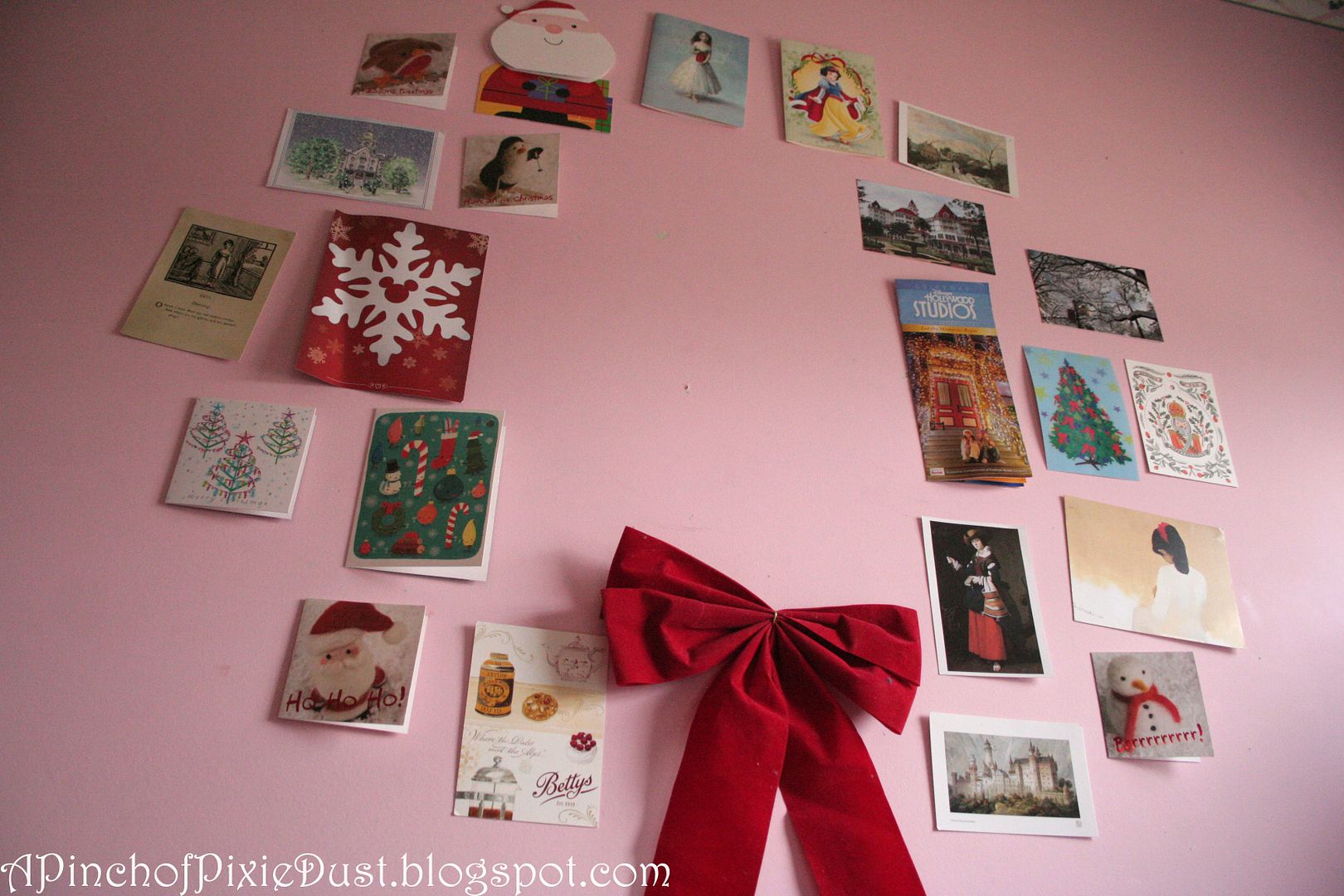 It was such an effective and festive decoration and so easy and inexpensive to make - I used bluetack to put up the cards and experimented until I had them in the right shape.
The oversized bow I picked up at the dollar store - the perfect finishing touch!
ANYway, these new character cards are exactly the sort-of paper goods that would go perfectly in a Christmas photo/card wreath. Shall we look at a few more of them?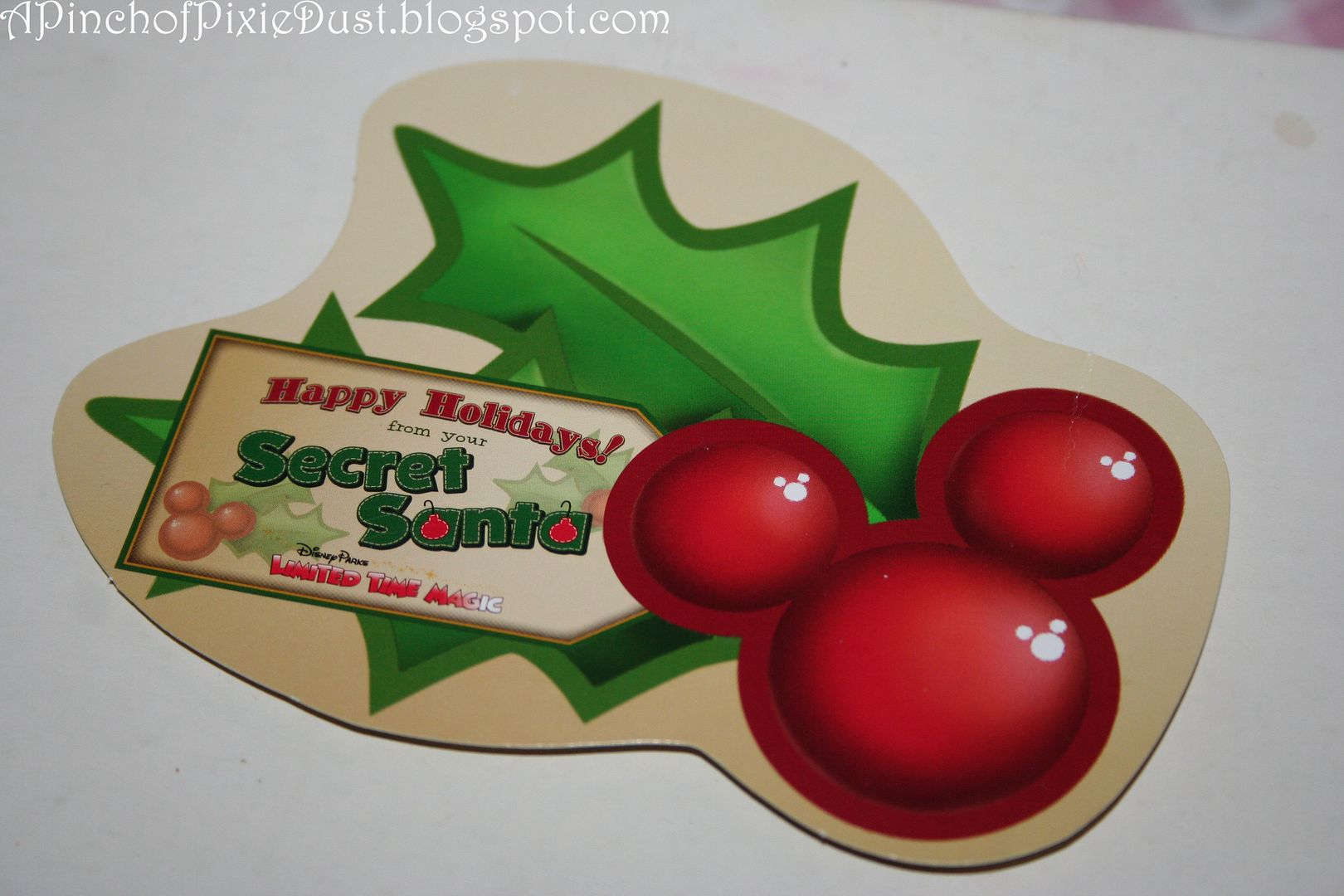 Santa Duffy
was technically the "host" of the occassion, and Laura and I stopped by to
give him a hug
and pick up his card. Look how the reflected lights in the holly Mickey are themselves shaped like little Mickey heads...such a cute touch!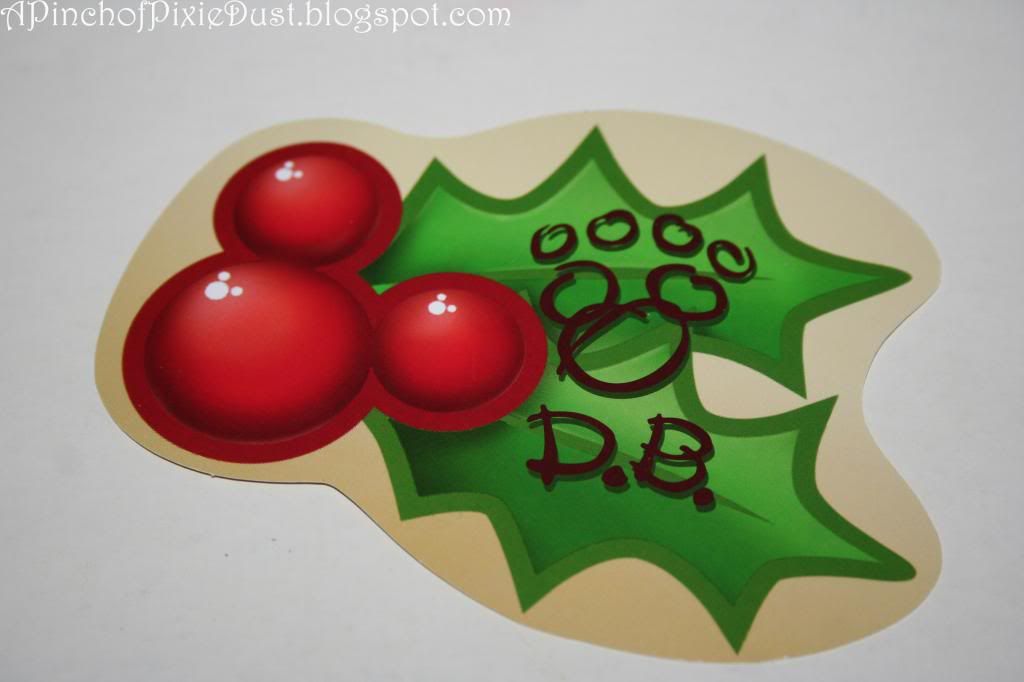 Each card was printed on both sides - one side had the Secret Santa tag and the other had the character's autograph. I never knew that Duffy Bear's autograph was a pawprint with a hidden mickey!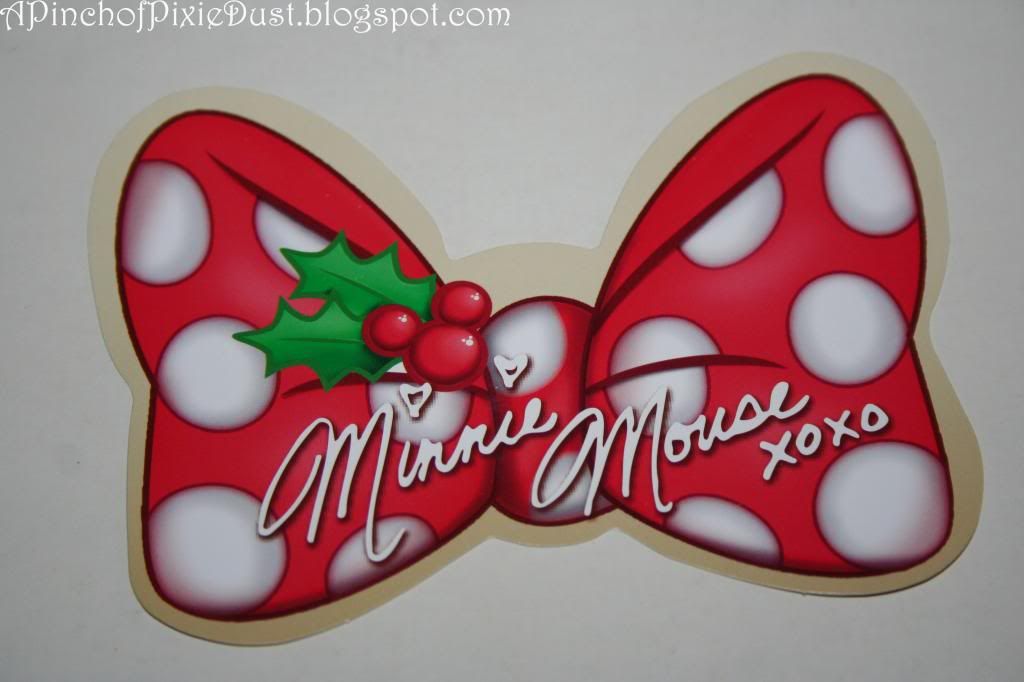 Sadly we didn't have time to see Mickey, but we did get to meet Minnie Mouse as Minnie Magnifique at Storybook Circus and got a pretty bow card!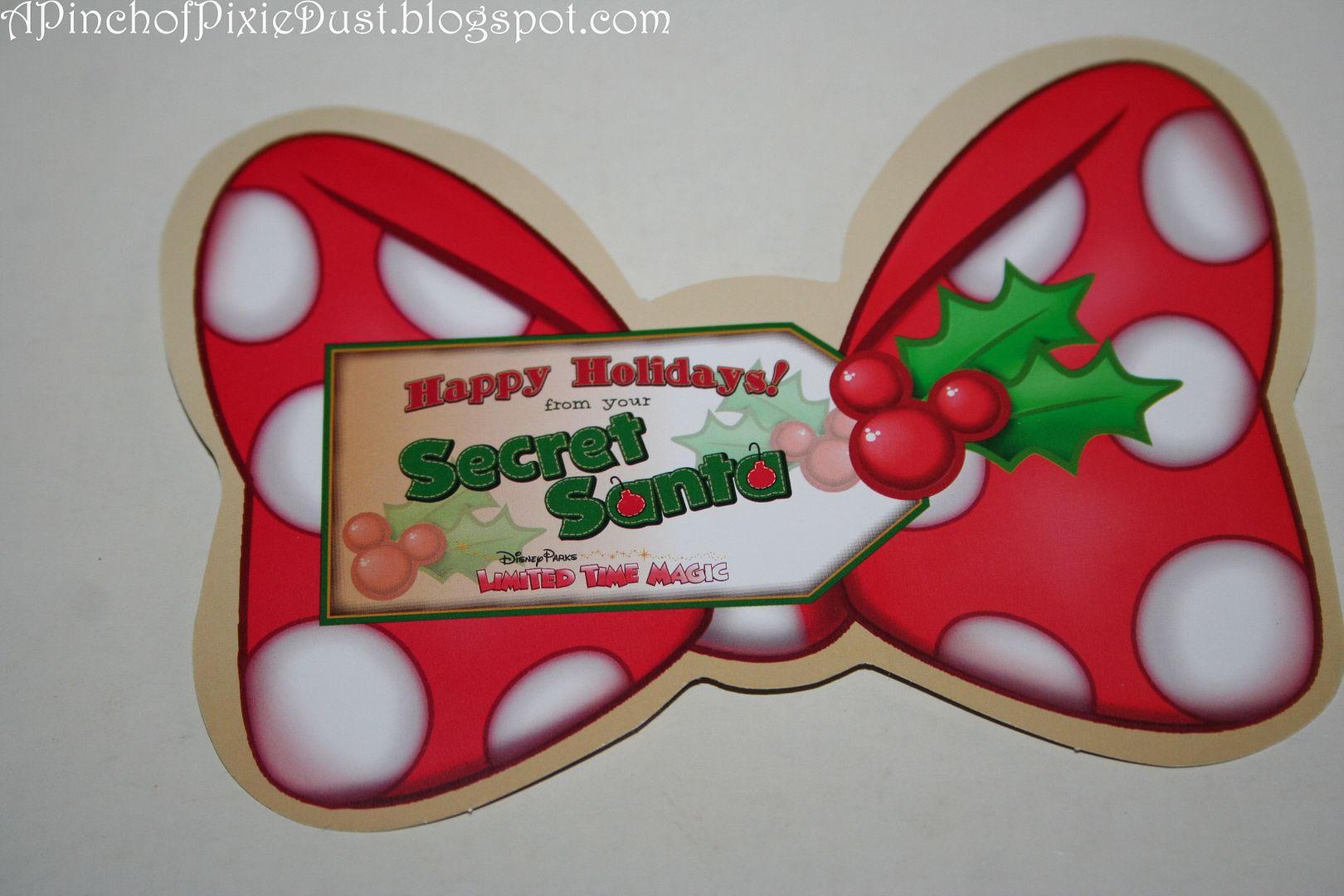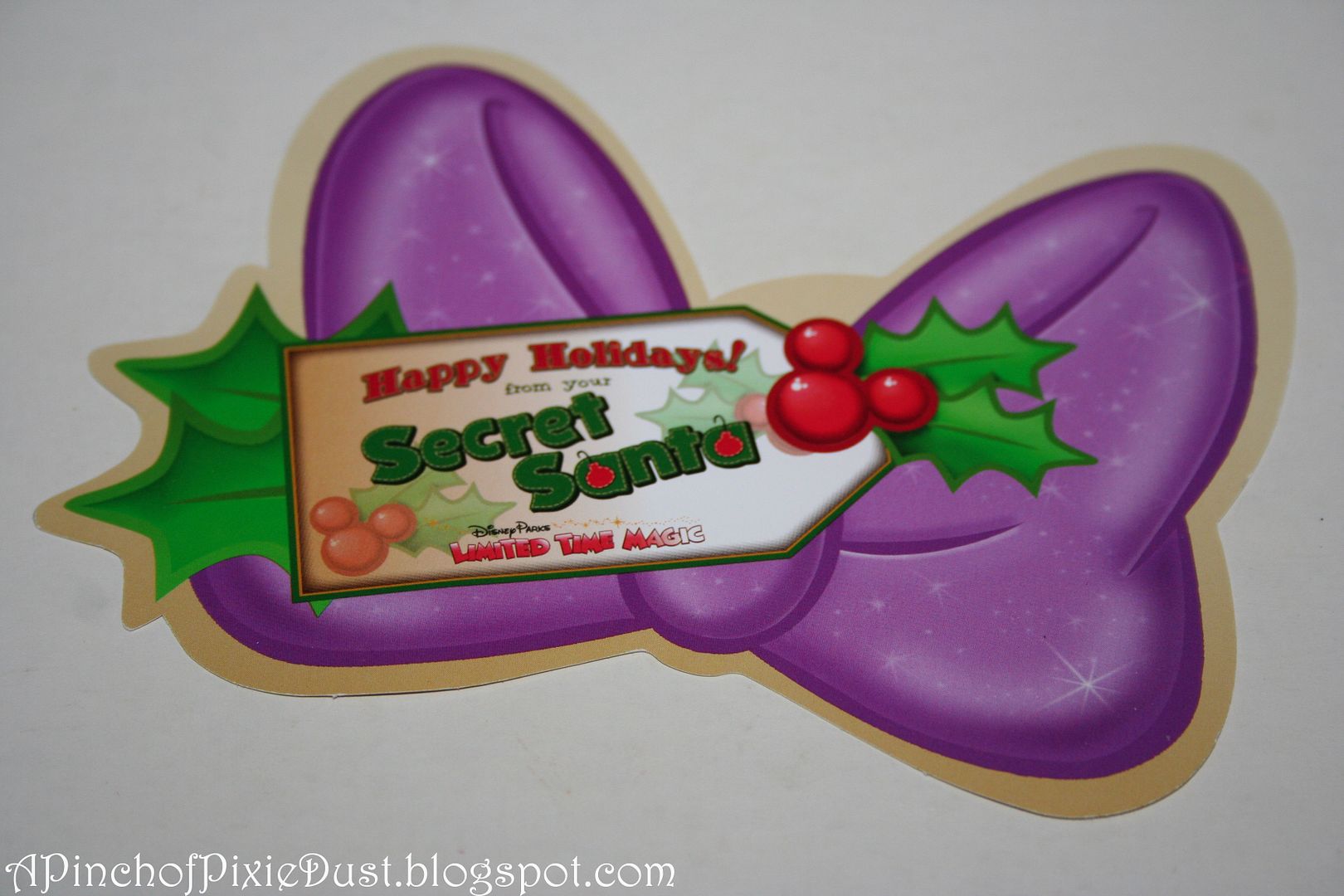 Daisy Duck - or rather Madame Daisy Fortuna (
she told our futures
) - also had a bow.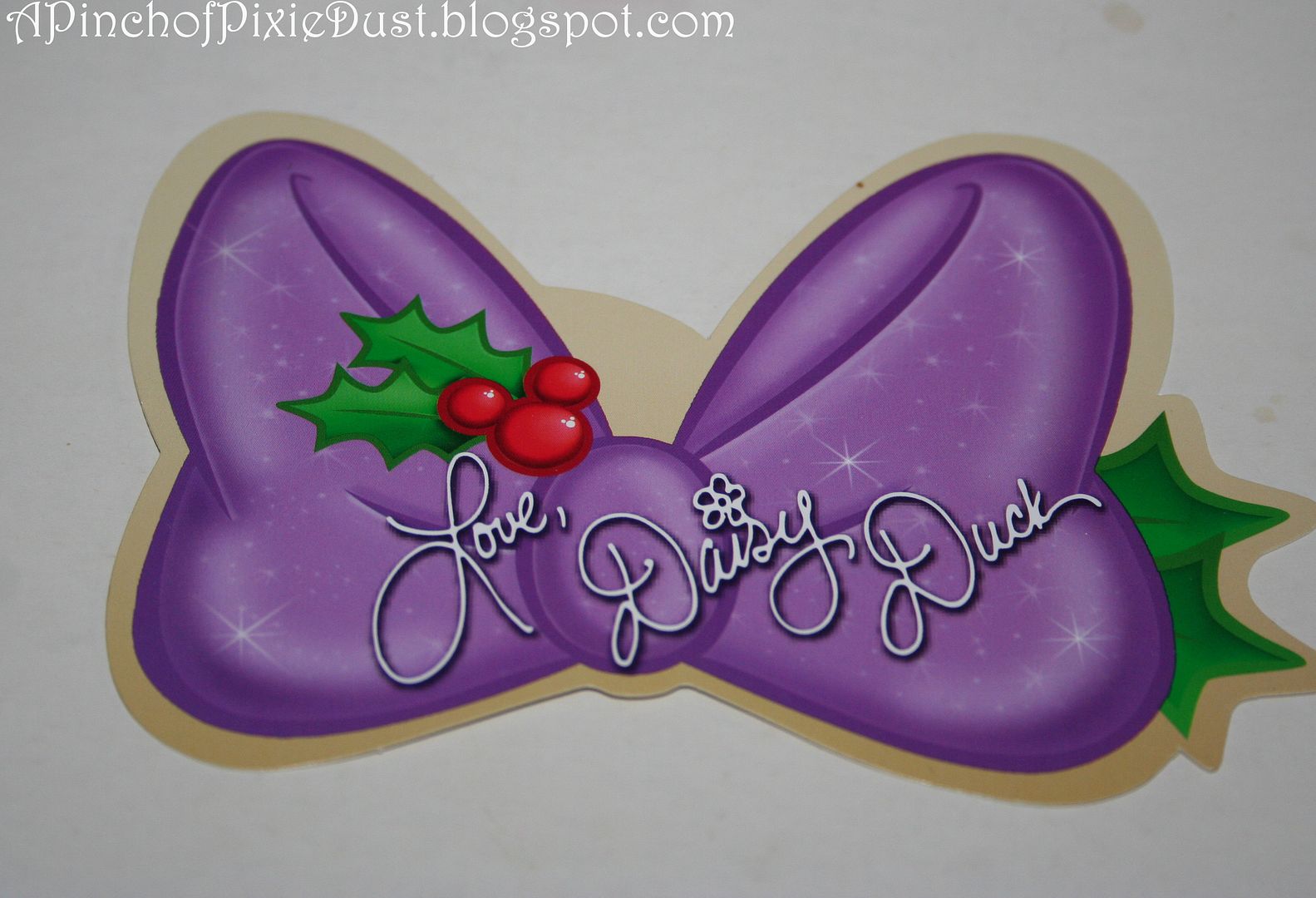 And since we were in Storybook Circus, we also swung by to see Goofy and Donald...
Goofy had a silly stocking...
And Donald Duck had a boat! It kinda reminds me of the old boat from Toontown...
On to
the princesses
! Rapunzel had a glowing, floating lantern, and Ariel had a pretty purple shell...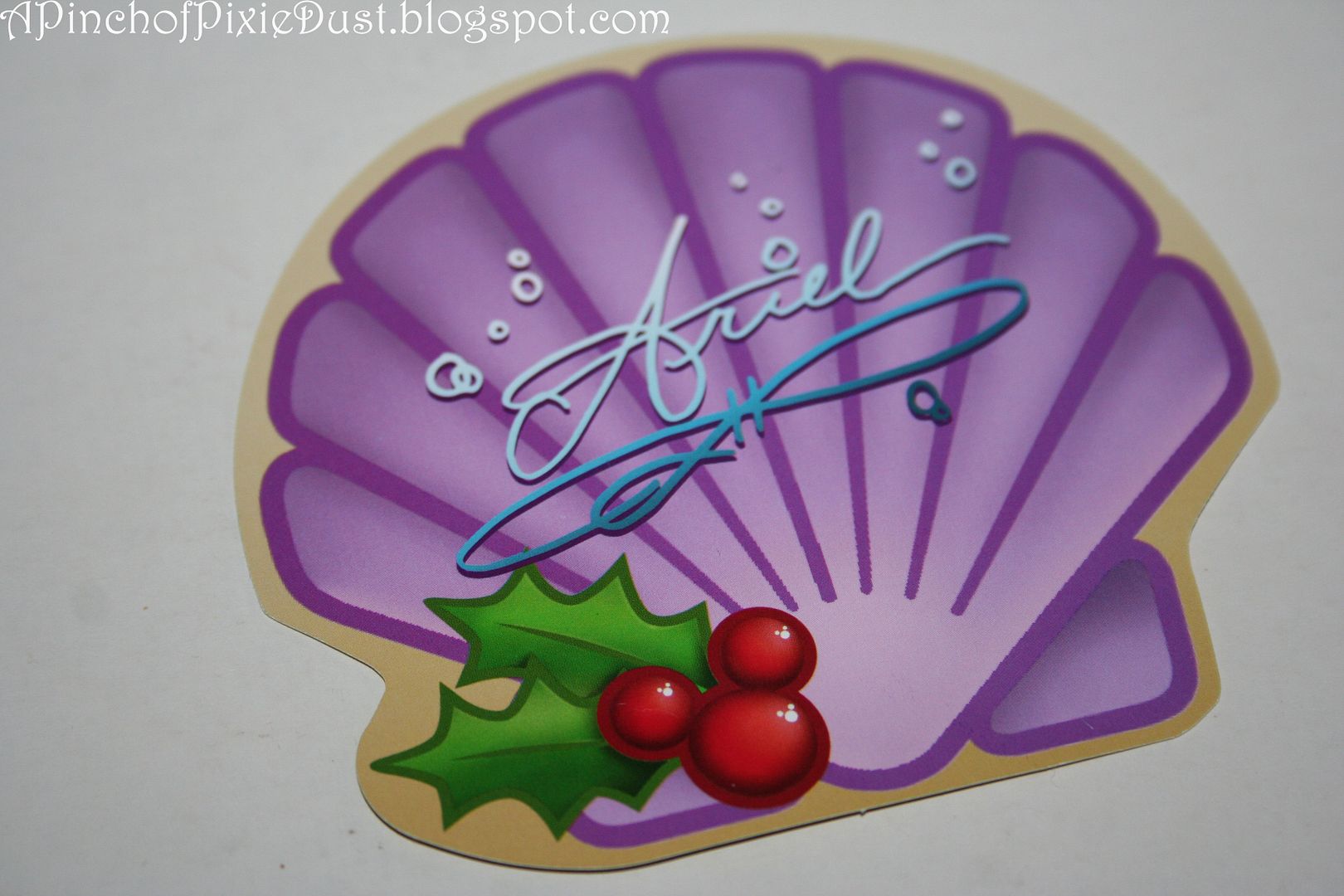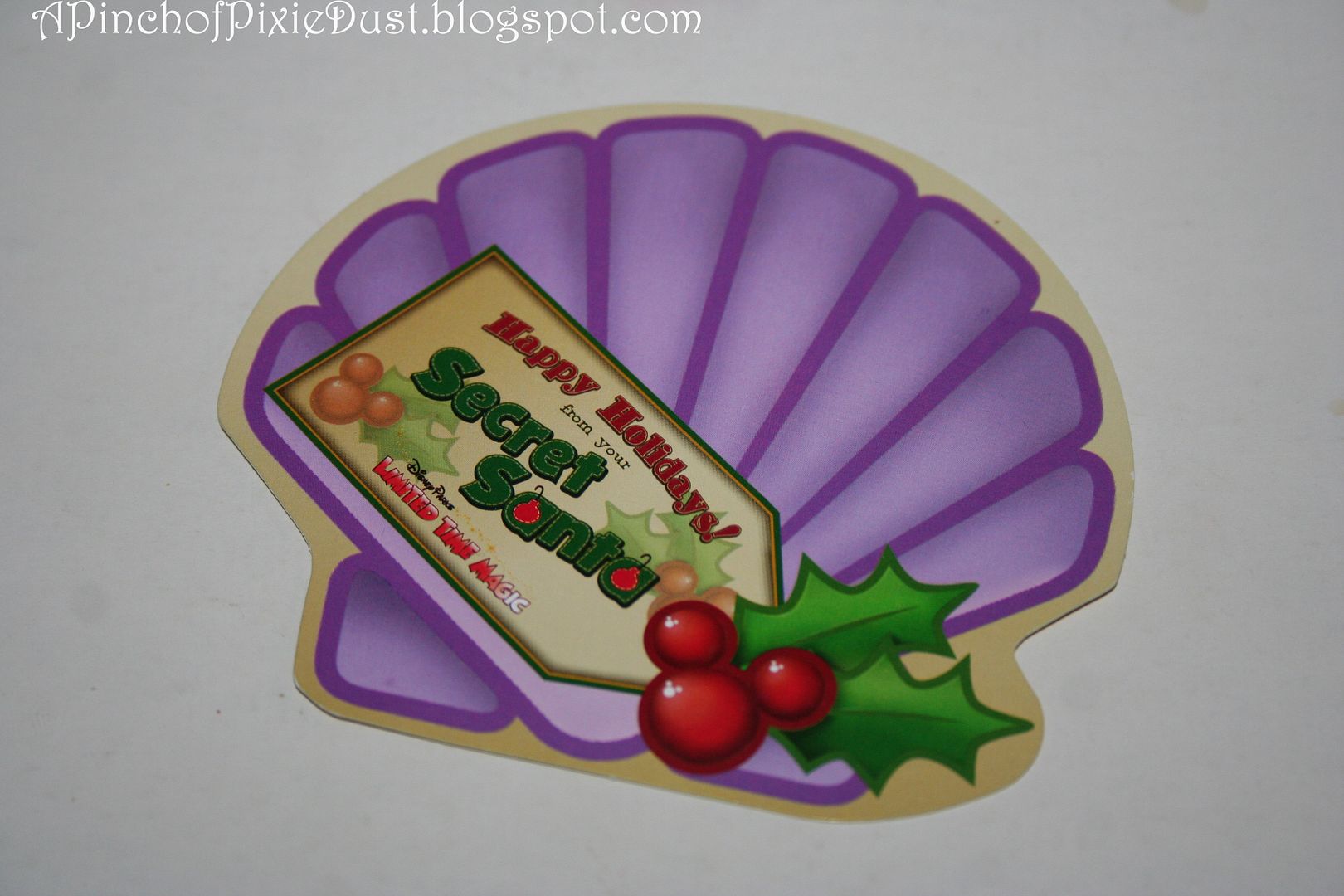 I just love Ariel's swirly and bubbly autograph!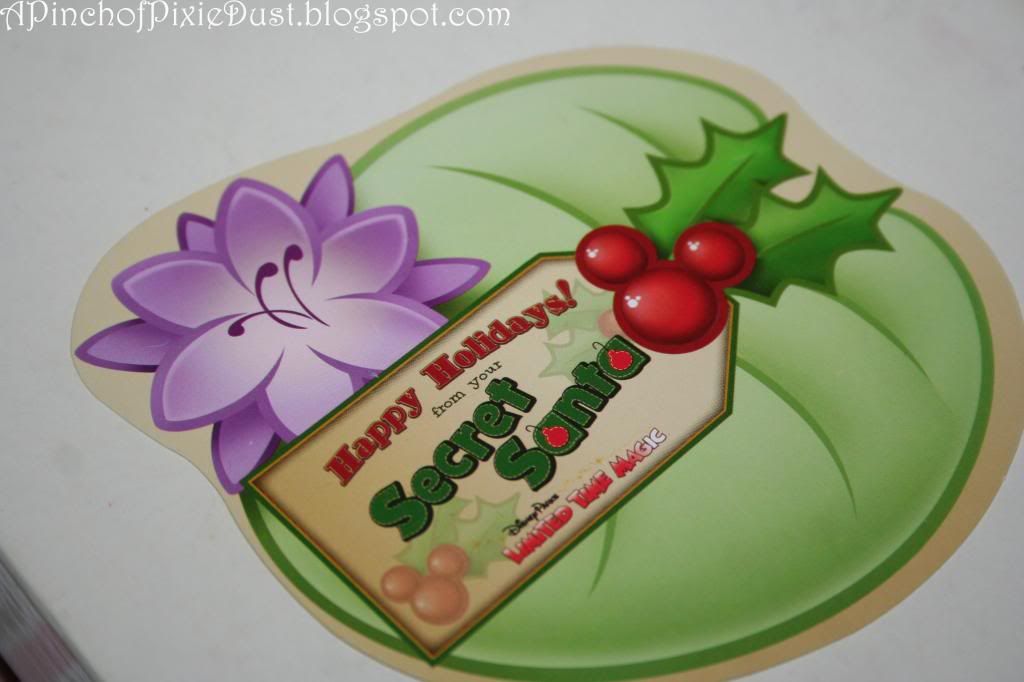 Princess Tiana and Prince Naveen shared a lilly pad for their secret santa card...
...while Aladdin and Jasmine shared a magic lamp!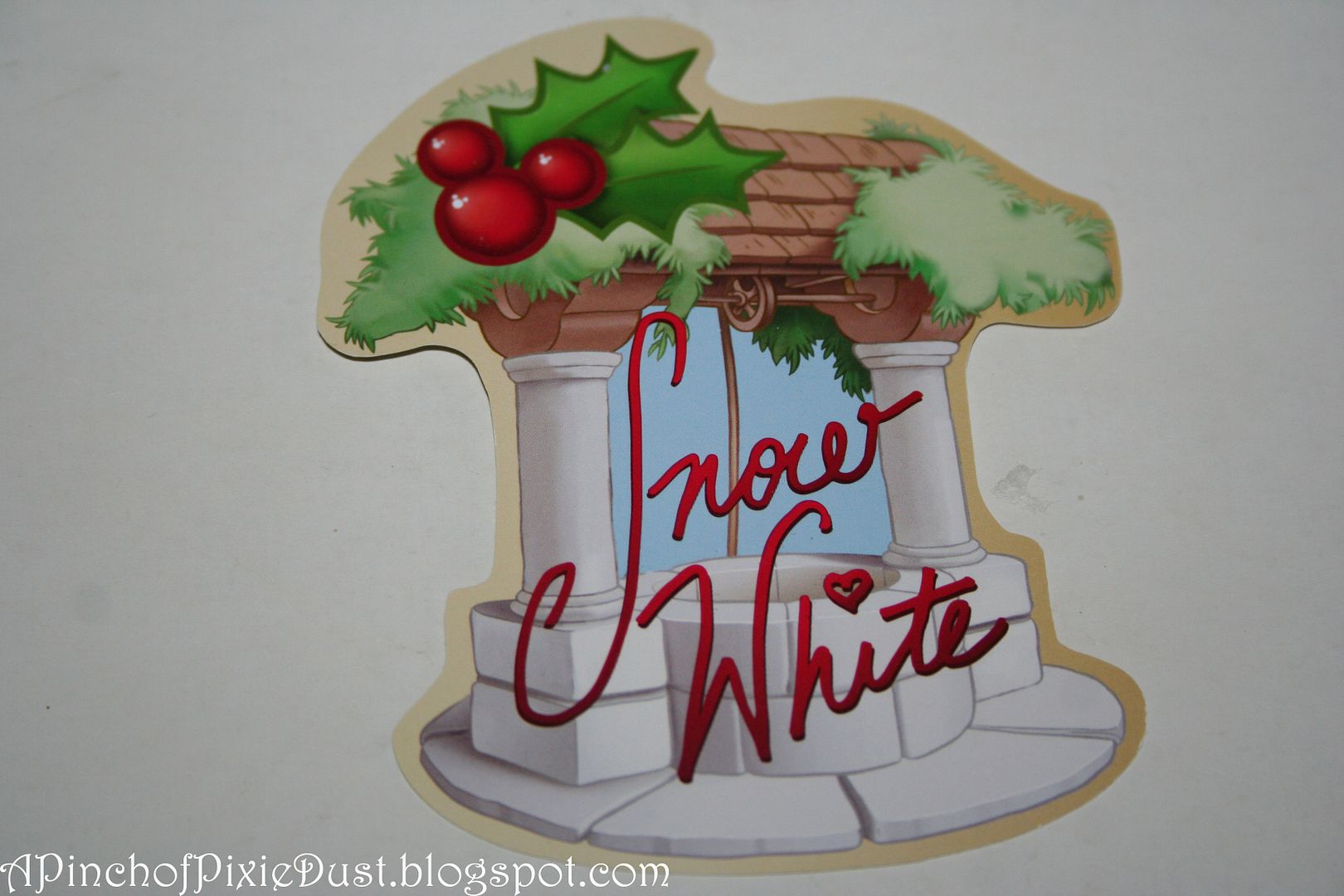 Snow White's Christmas card featured her wishing well.
Merida's had a rather festive Celtic design!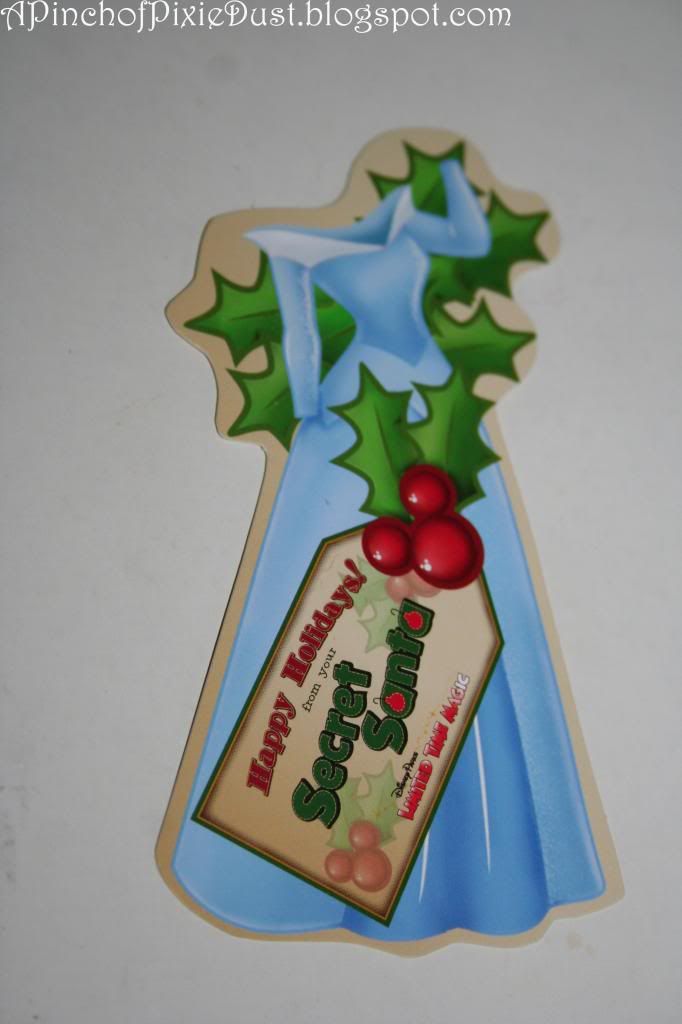 Princess Aurora's card
was quite possibly my favorite - it had a blue dress on one side and a pink dress on the other!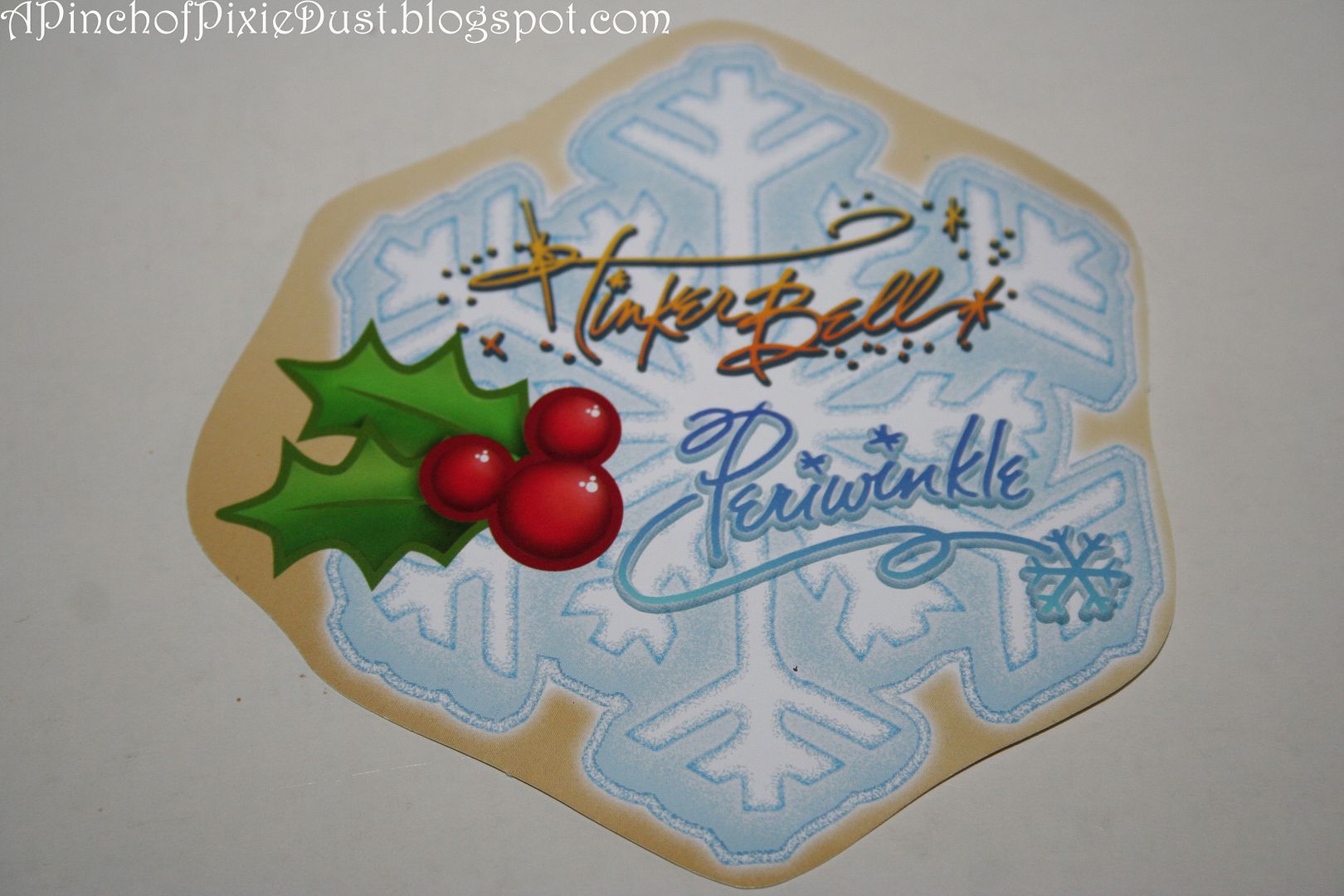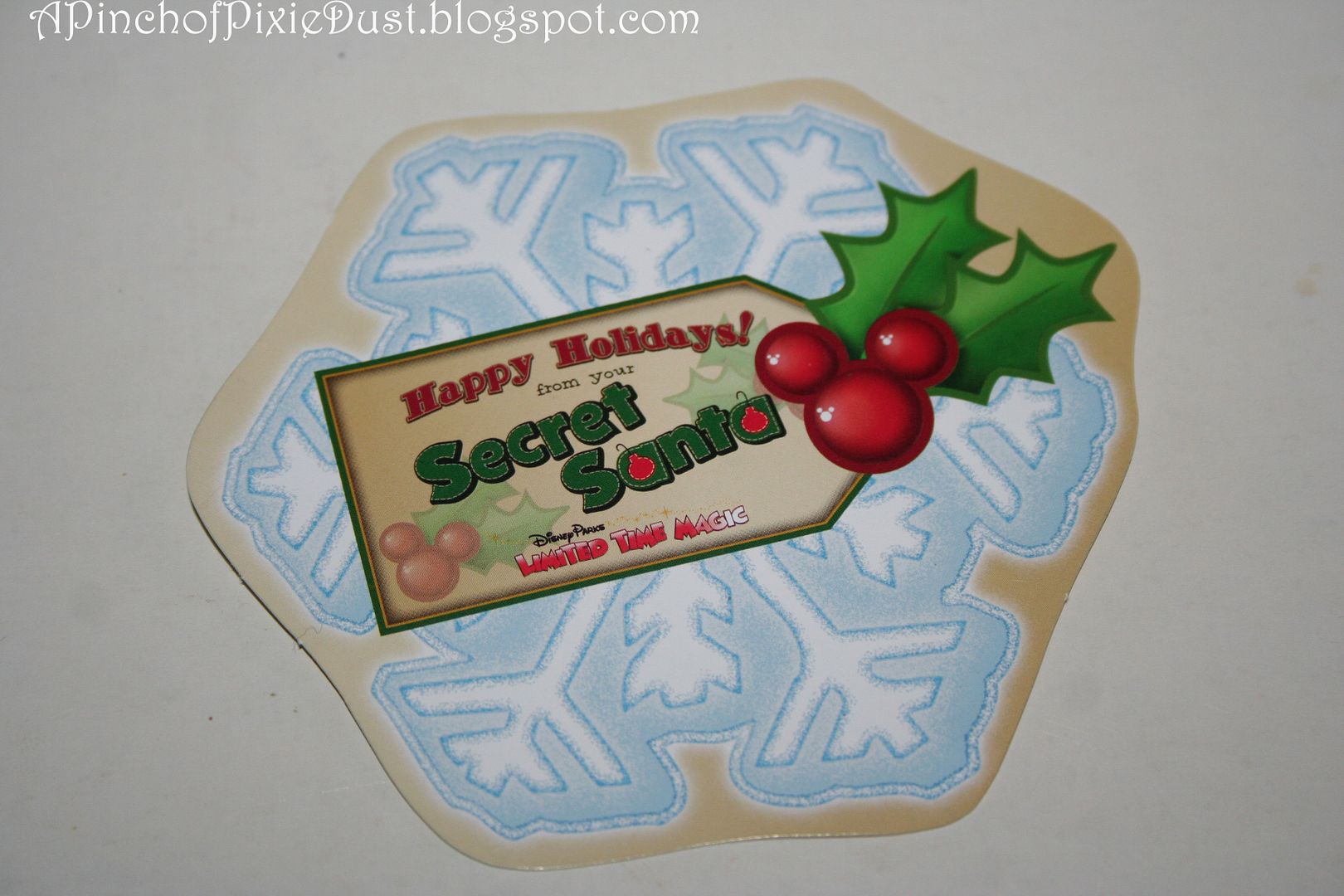 I loved Tinkerbell and Periwinkle's snowflake card! I also love their autographs - definitely pixie dusted!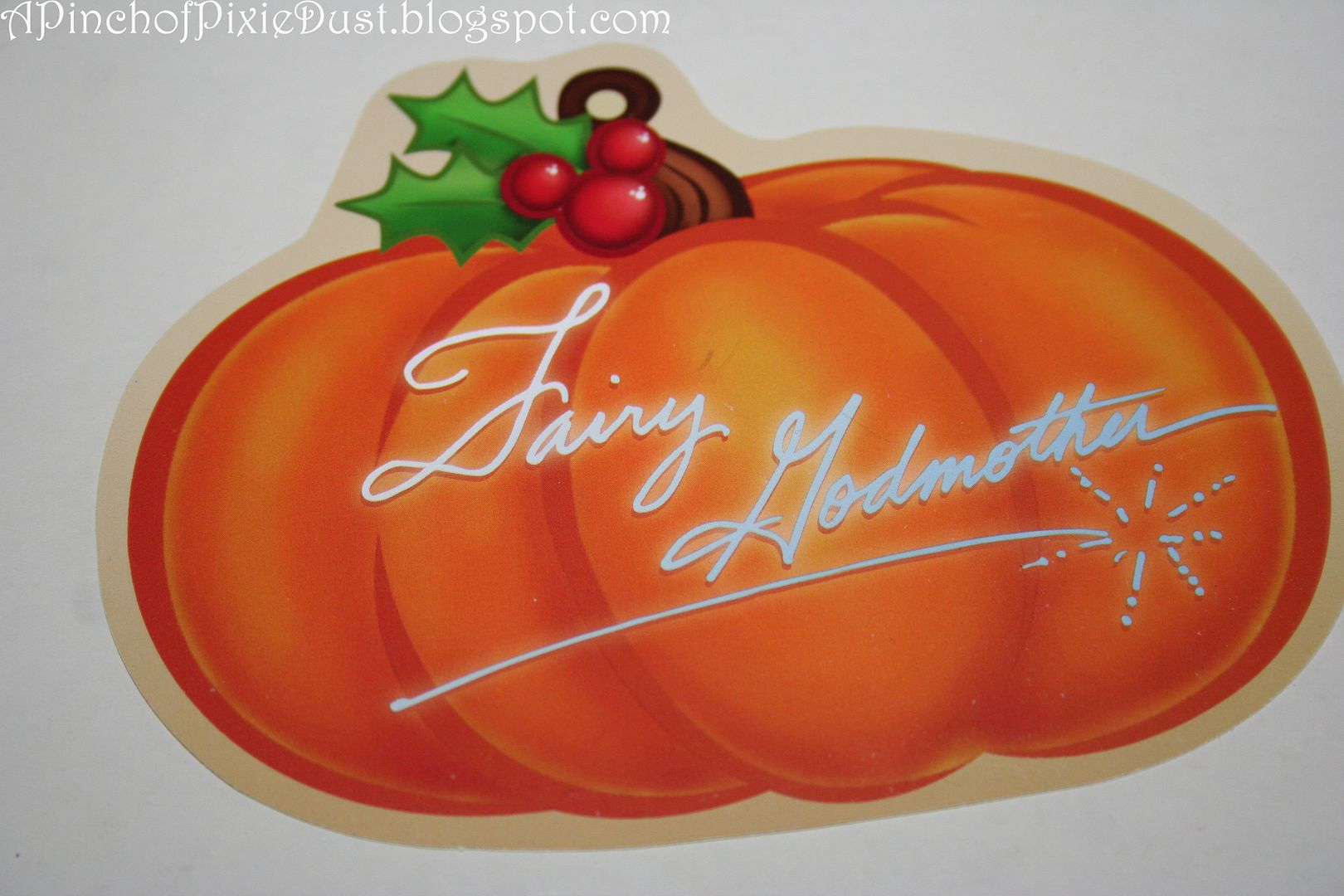 The Fairy Godmother had a pumpkin card...who knows, it could turn into a coach with just a Bibbidi Bobbidi Boo! ;)
Here's the other side of Cinderella's slipper from earlier.
I'm guessing these stockings were filled with coal this year - they belonged to Lady Tremaine, Drizella, and Anastasia!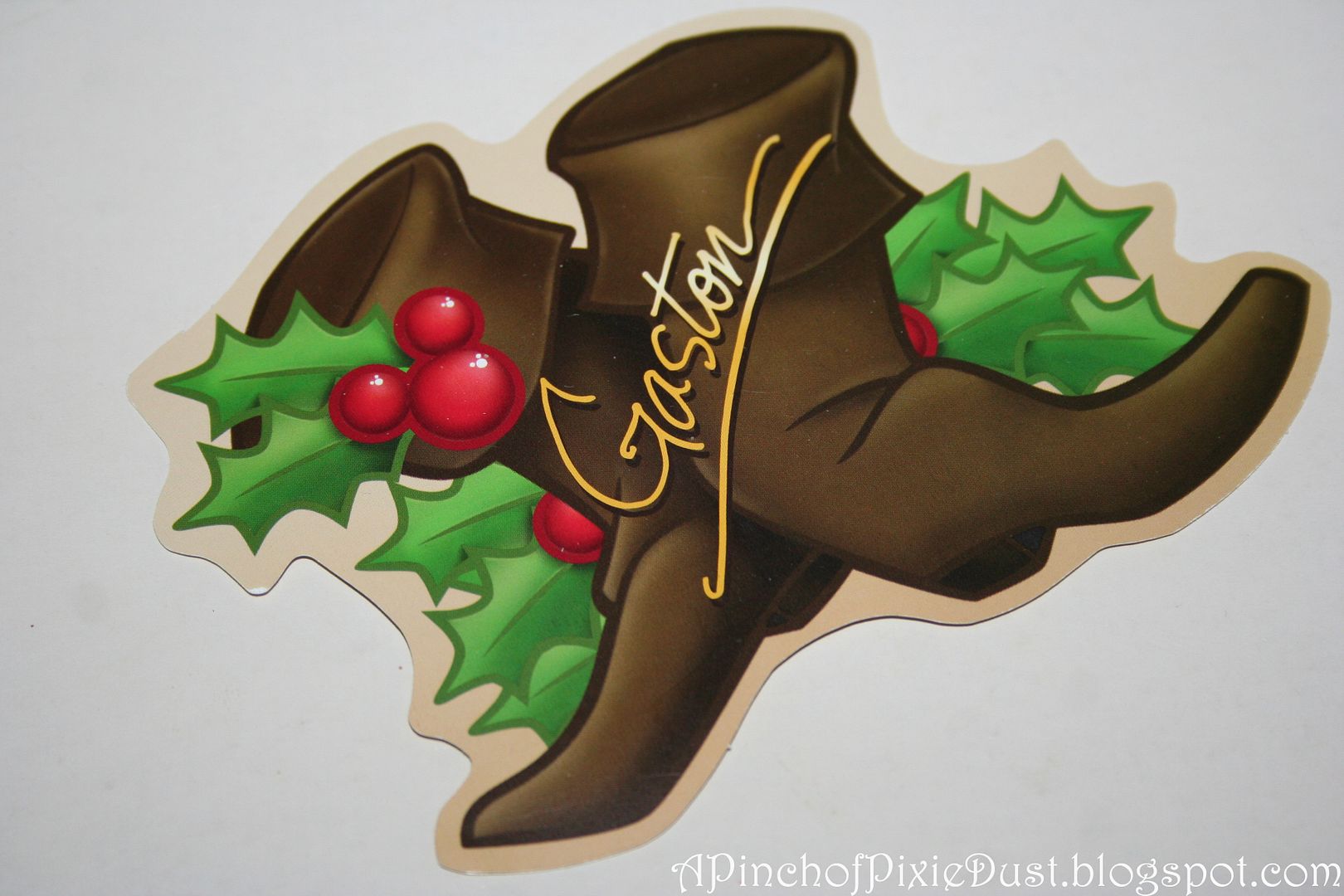 Who goes clomping around wearing boots? Gaston of course!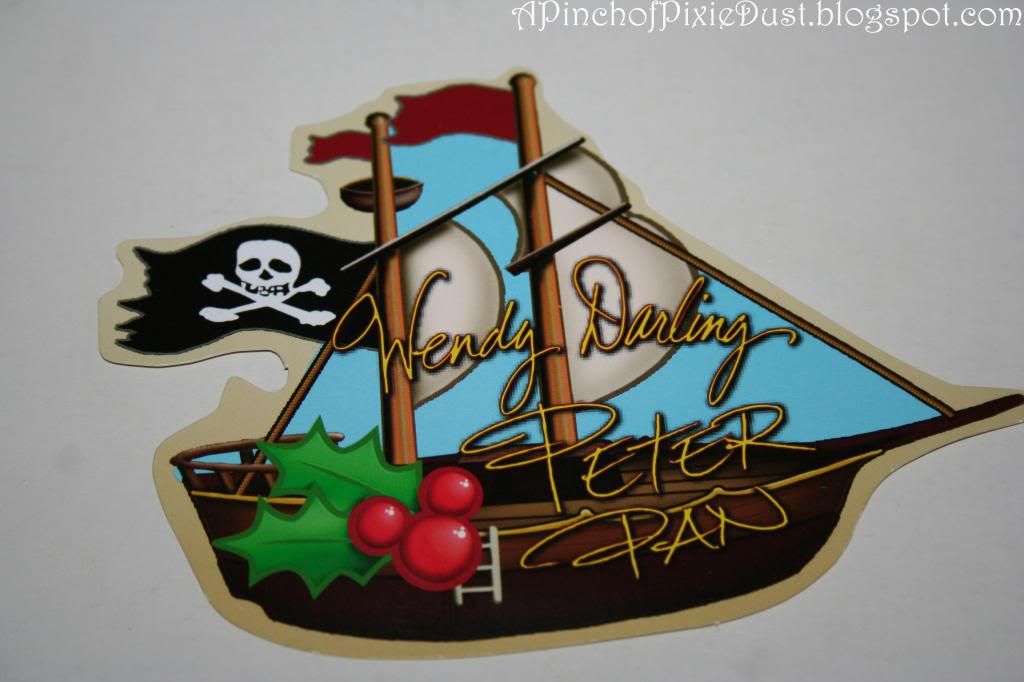 My last card was for Peter Pan and Wendy Darling - it's the Jolly Roger! I didn't actually meet them, but there was a cast member standing out where they would be doing their meet and greet, and she was nice enough to give me one!
What do you think of Limited Time Magic and the Christmas character cards? Did you do any fun Christmas crafts or decorating this year? Share your thoughts in the comments!