When last I left off on my
European travels
trip report, we had just stepped into the France Epcot movie on a windy, cold day at the
Cliffs of Etretat
. Etretat was the finale of our French adventures, but the trip wasn't over yet. My brother, who was studying abroad, had to get back to his classes in London, and I was headed to
England
too.
Exploring France was absolutely incredible, but I had really, REALLY been looking forward to getting to the UK. As a huge Brit Lit lover and general Anglophile, I could not wait to do some travelling in England - to drink many cups of tea, to hear that delightful accent, to shop at my favorite British stores, to visit places that I've loved reading about.
We were crossing the channel by ferry, from Le Havre to Portsmouth. The ferry company was called
LD Lines
, and our ferry was called the
Norman Voyager
, which sounds somewhat more epic than the reality. It wasn't exactly the Disney Cruise Line, but it was cheaper than a flight would have been and perfectly comfortable. To complete our voyage from one country to another, we bought a pasty from the snack bar and ate the last of our French pastries for dinner. Of course I did a
vlog
...
The ferry arrived in Portsmouth quite late, so all we did was head to the hotel and fall into the bed. But the next morning we were up early. I was once again on British soil and I could not wait to get out and explore!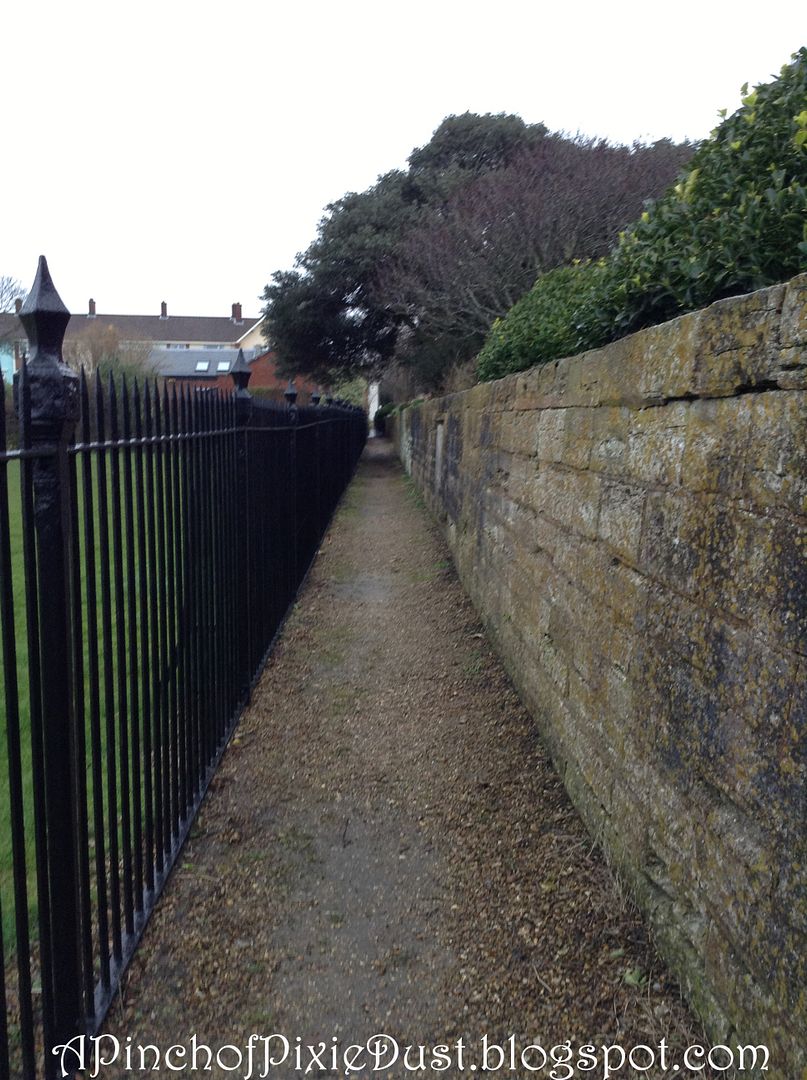 I don't know if it's just me, but somehow this path looks British. Like maybe Jane Austen walked down it.
And the SIGNS were delightfully British too! (This is what watching British television and reading British books will do to you. You will become irrationally excited by street signs.)
I imagined Fanny Price (from
Mansfield Park
) who lived in Portsmouth walking along by the sea with Mr. Crawford as we did.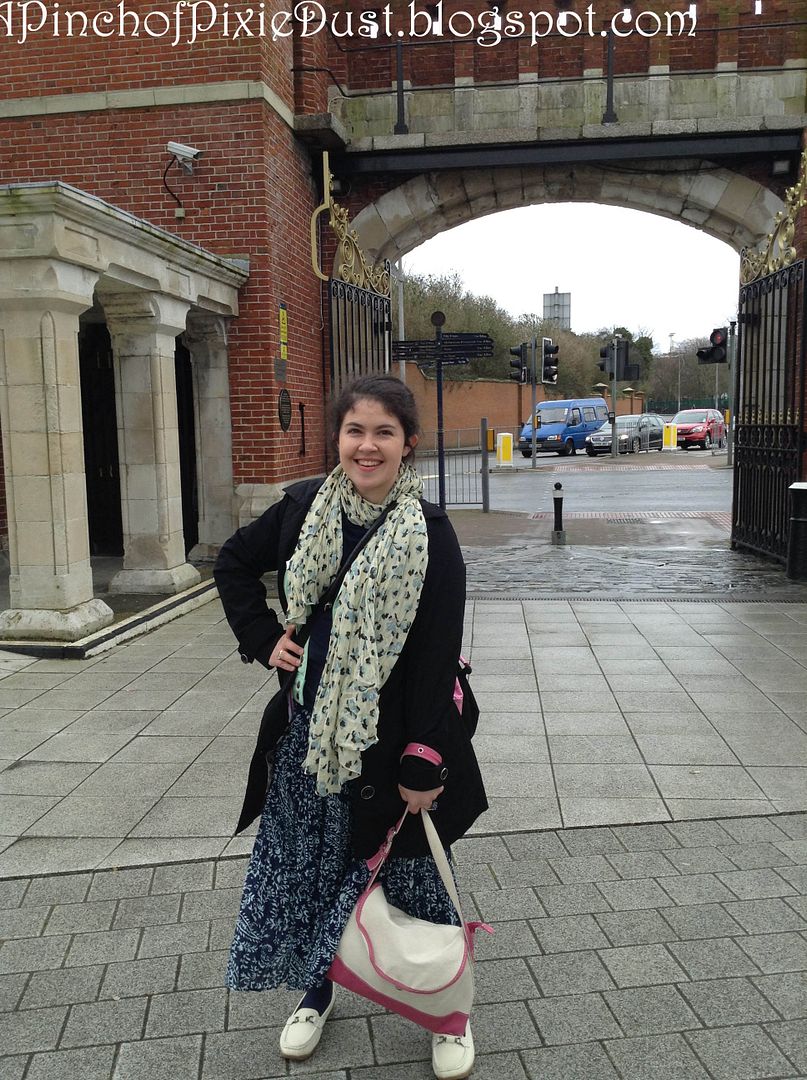 Nelson went under these arches...and possibly Fanny Price walked under these arches!!! Or...at least...she WOULD have walked under those arches if she had been a real person instead of a character in a book... ;)
We walked by Portsmouth Cathedral and found crocuses sprouting up everywhere...
...such pretty patches of color!
I loved spotting the first flowers in the gardens of the pretty houses we passed! There may have been a few first sights of spring, but the weather was still decidedly wintery. We were not sorry to find our breakfast place. I had done my research ahead of time and discovered a restaurant that looked like the library out of Downton Abbey...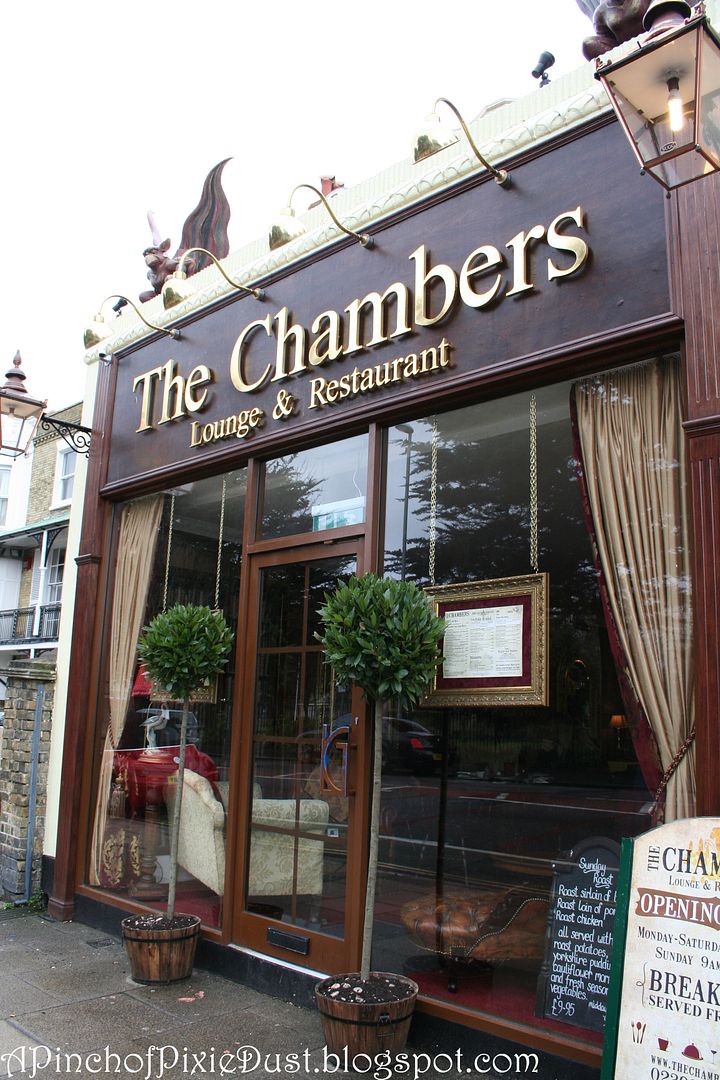 It's called
The Chambers
and it was JUST as charming and cozy as we had hoped.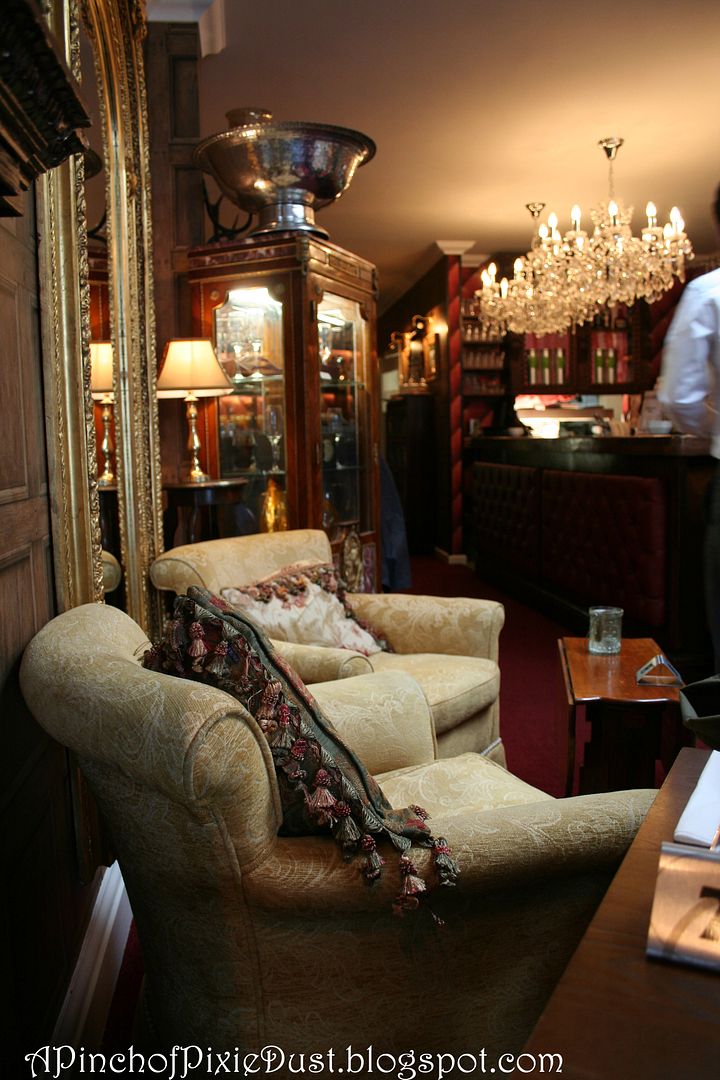 The chandeliers...the leather...the bookshelves...the comfy chairs...DO YOU NOT FEEL LIKE YOU'RE AT DOWNTON ABBEY?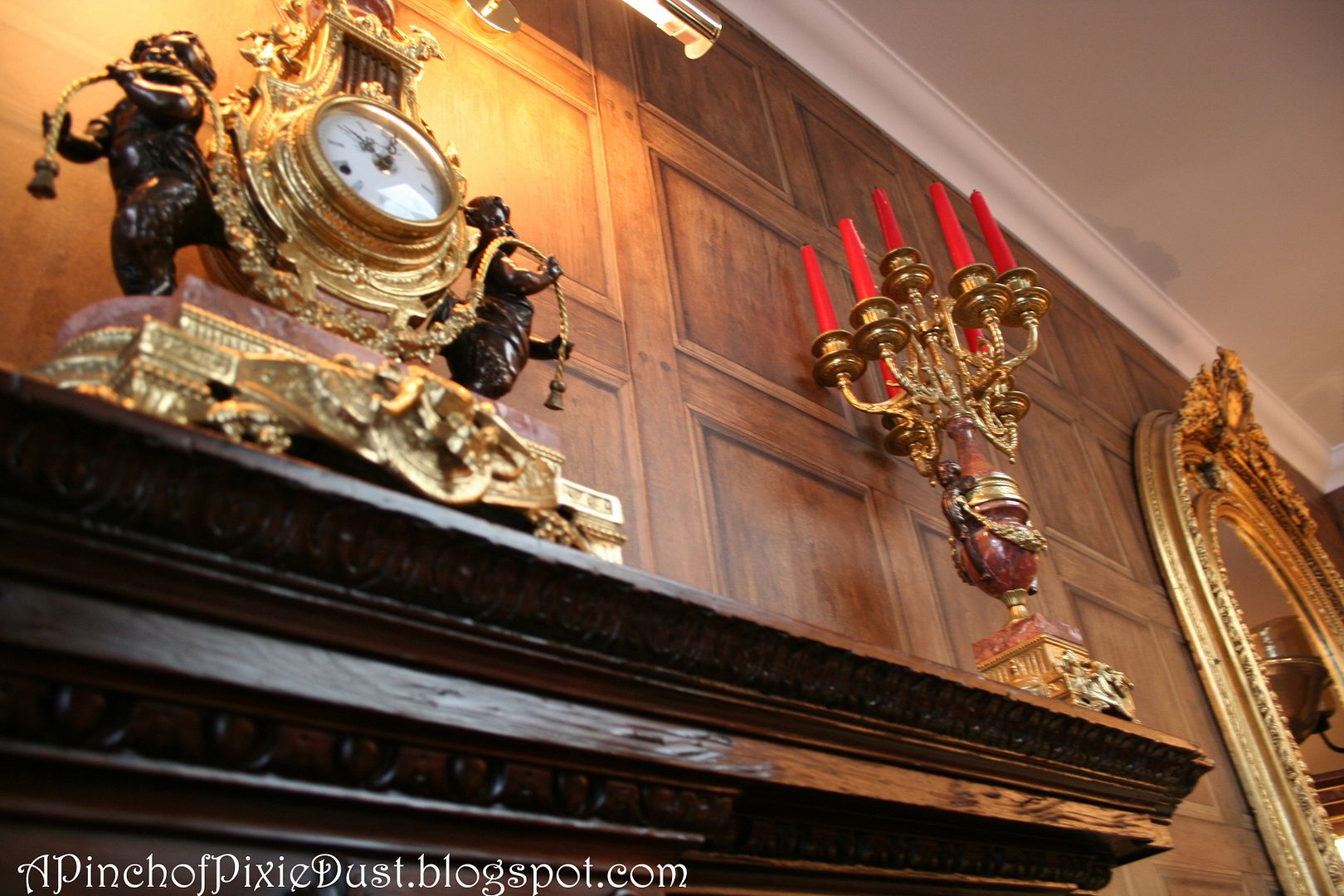 One imagines that clock and that candelabra are a priceless heirlooms, probably gifts from the king to the third Earl of Somethingrather back in 1589...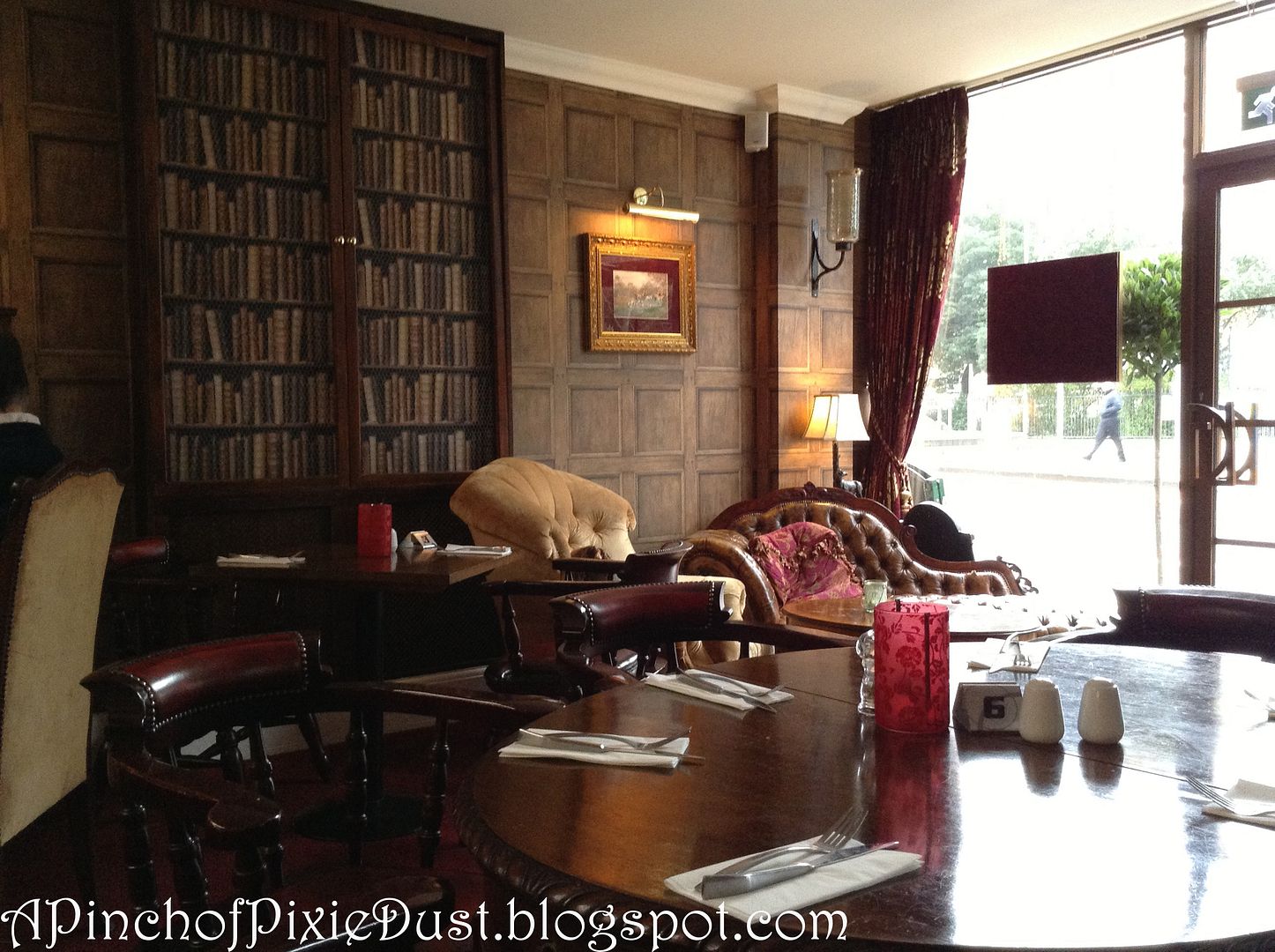 And what made this place truly perfect was that, incredibly, it wasn't even expensive. I think we paid 5 pounds each for a Full English breakfast...
...complete with a pot of tea OF COURSE!
Baked Beans, Bacon, Sausage, Tomato, Mushroom, Egg, Hash Browns, and there was also white toast. Only in England would I eat baked beans for breakfast and like it. ;)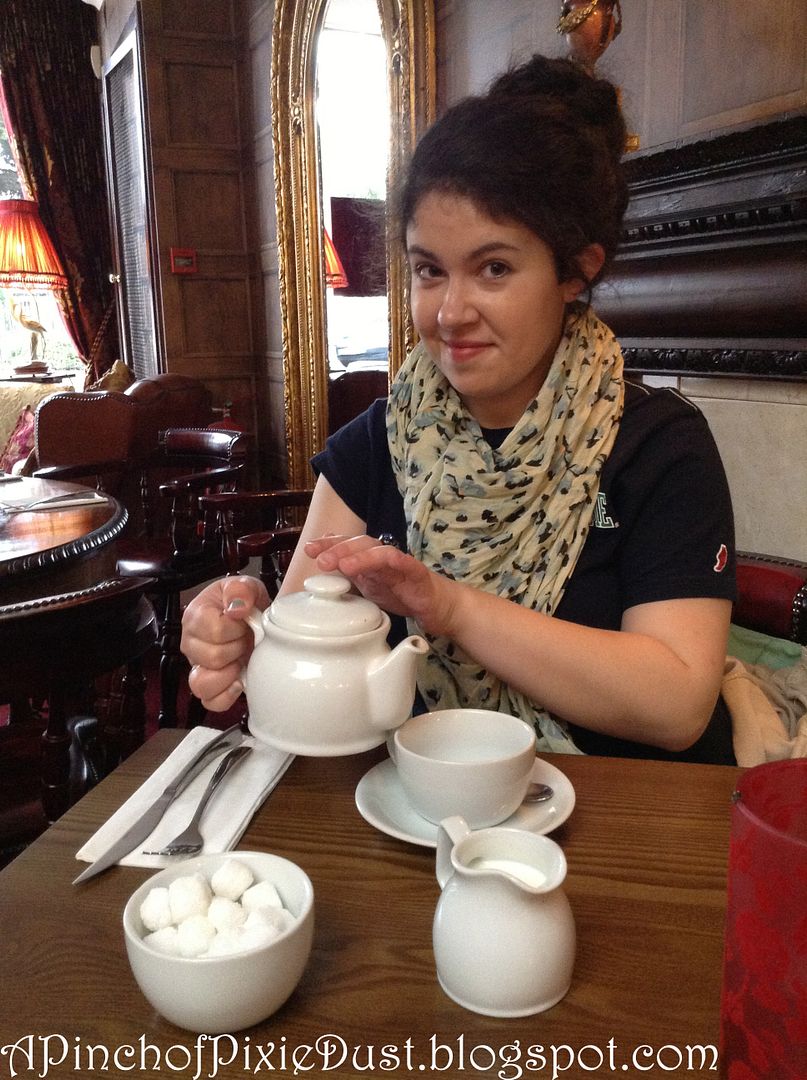 I could not have imagined a more idyllic first breakfast in Britain. We even had the restaurant to ourselves for awhile; by the time we left it was getting busy!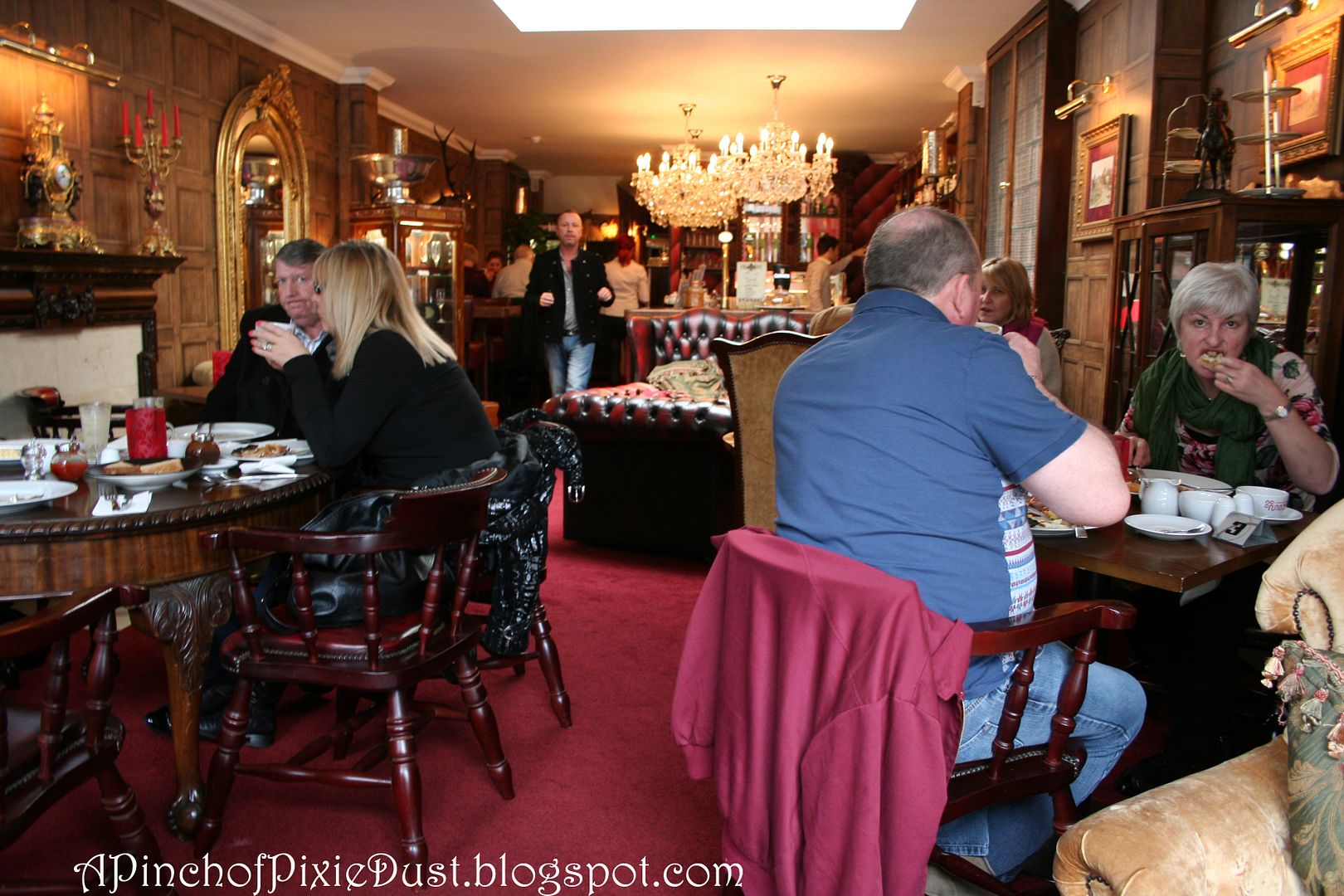 More Portsmouth adventures to come! :)