After a delicious Full English breakfast, I was ready to do some exploring on my first morning in
Great Britai
n. We had arrived by ferry from France the previous evening and had a few hours to spend in
Portsmouth
.
Portsmouth, in my mind, will always be associated first with
Mansfield Park
, because it's where Fanny Price lives and where she sees off her sailor brother and where some of the scenes in the novel take place. Now the city is still famous for its Historic Dockyard...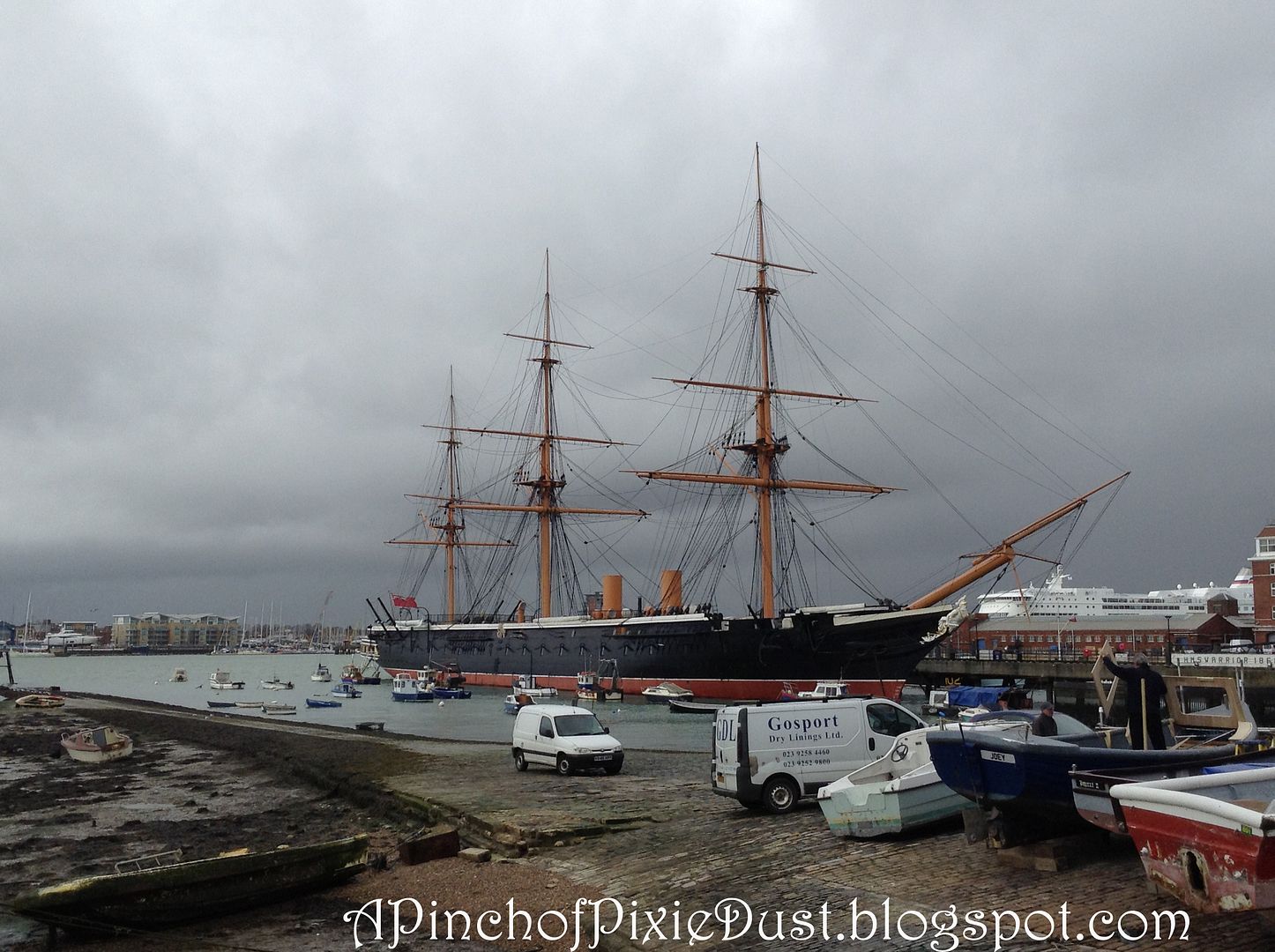 Fanny Price's brother would have sailed on a ship like that!! (I know...I'm really bad...I pretty much associate everything British, on some level, with Jane Austen...)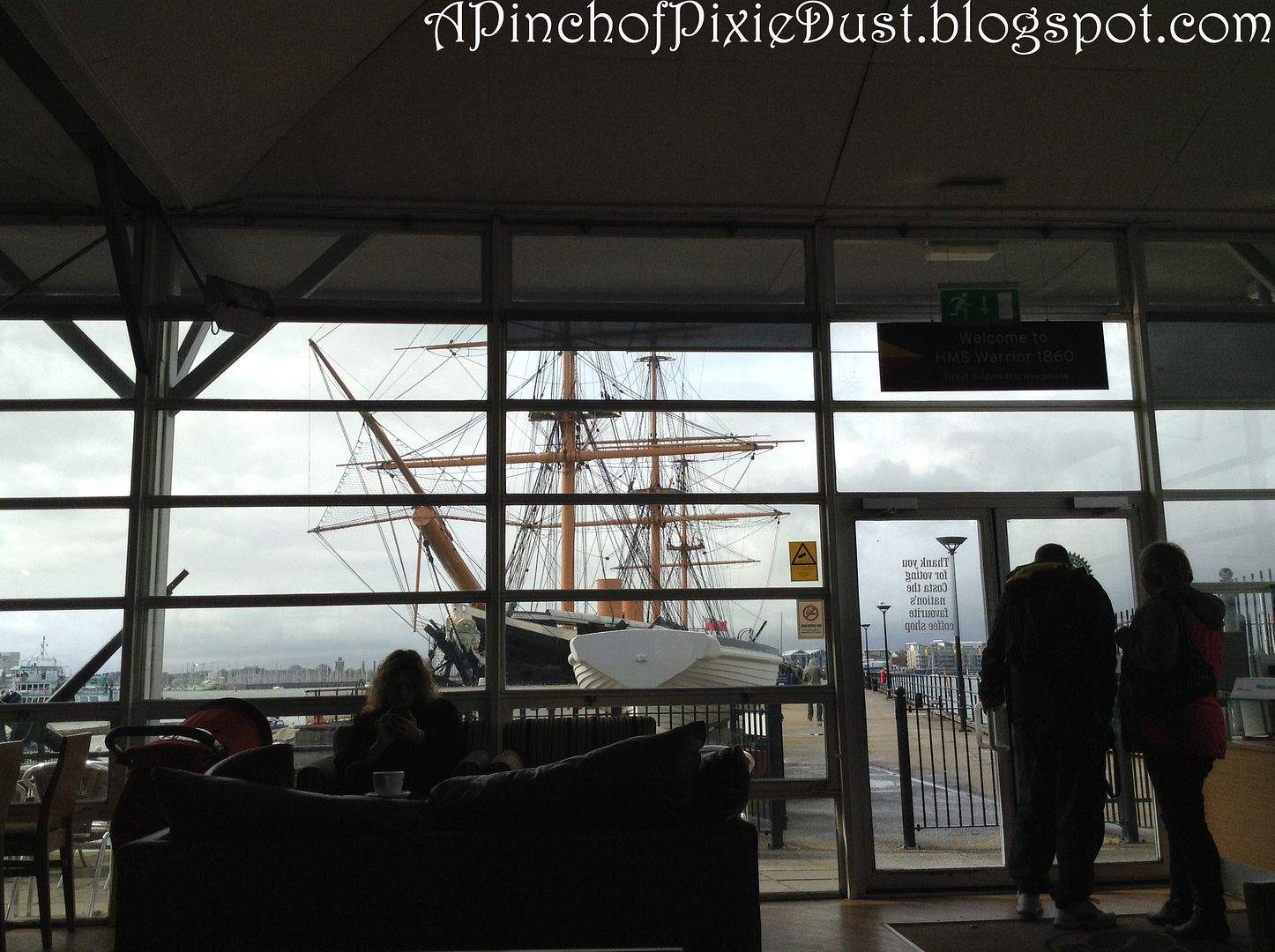 There was a really nice Costa Coffee (like Starbucks, but British and better) right near the entrance to the dockyard. My brother had a ticket from a previous visit that he could still use, but I didn't really want to pay the 20ish pounds it would have cost to get in. That's like $30. I could buy something really nice from Cath Kidston for that amount. Also we both had really heavy bags (and nowhere to check them) that would not have been fun to lug around the ships. SO I stayed in the cafe to watch the bags and have a nice hot beverage...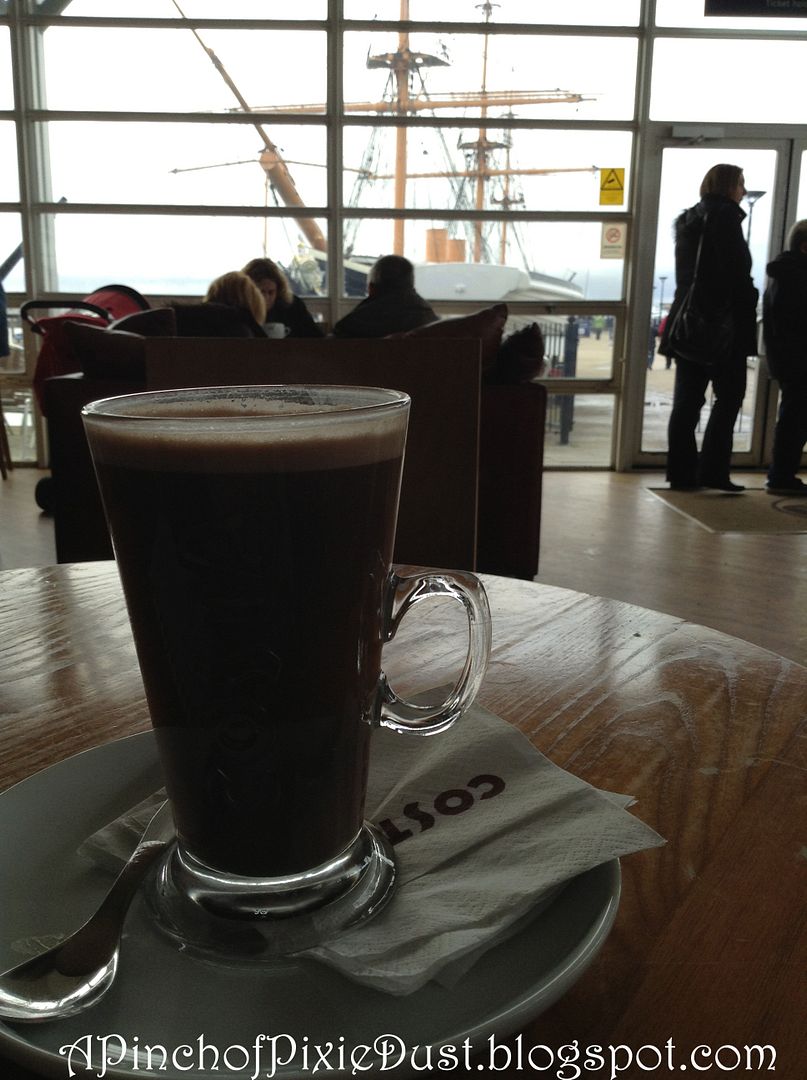 I totally don't regret it. It was a most delightful hour spent sipping my hot chocolate, writing, people watching, and watching the storm clouds gather over the old masts.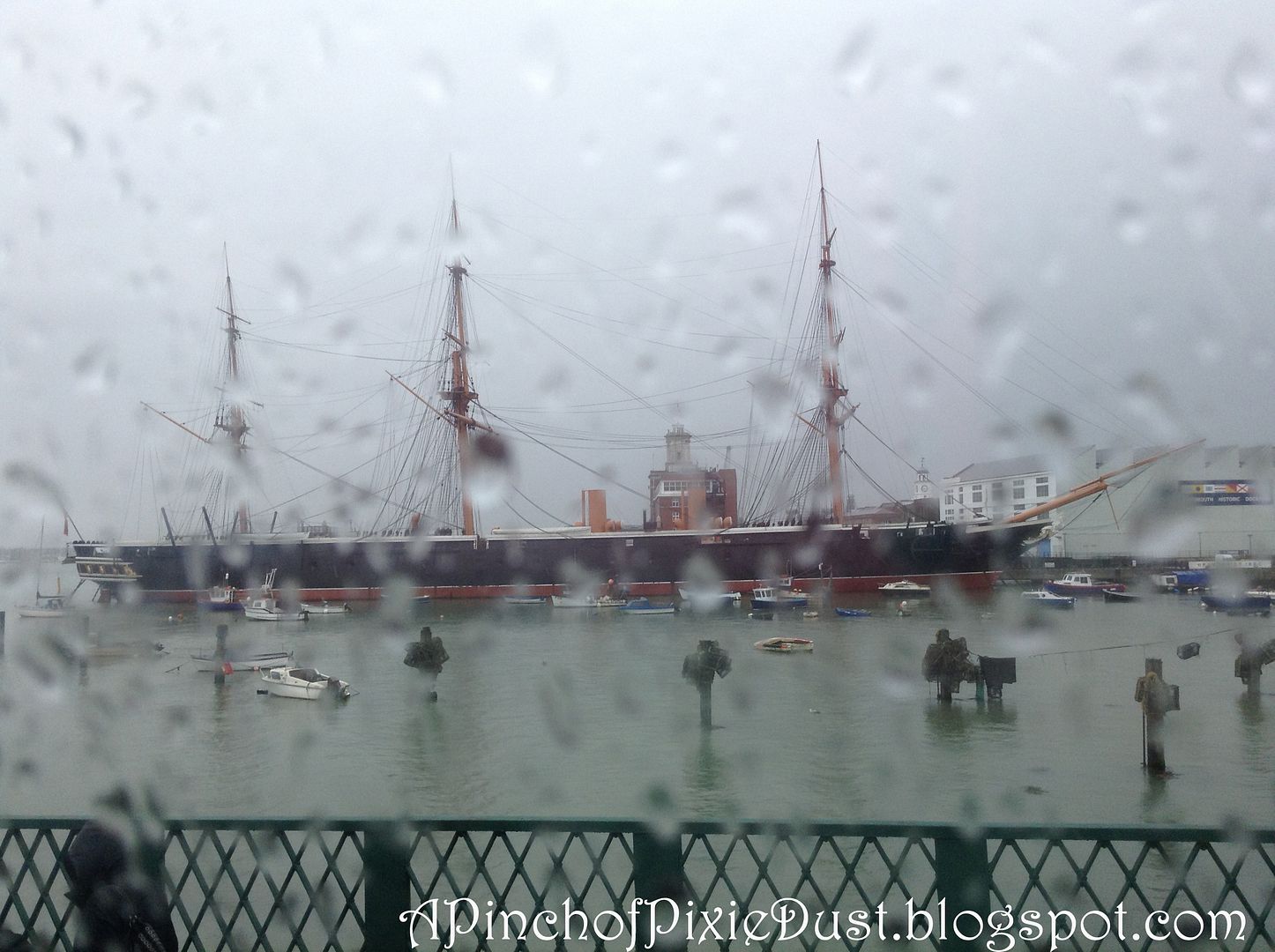 It was such a drizzly and grey morning - it was nice to stay warm and dry inside.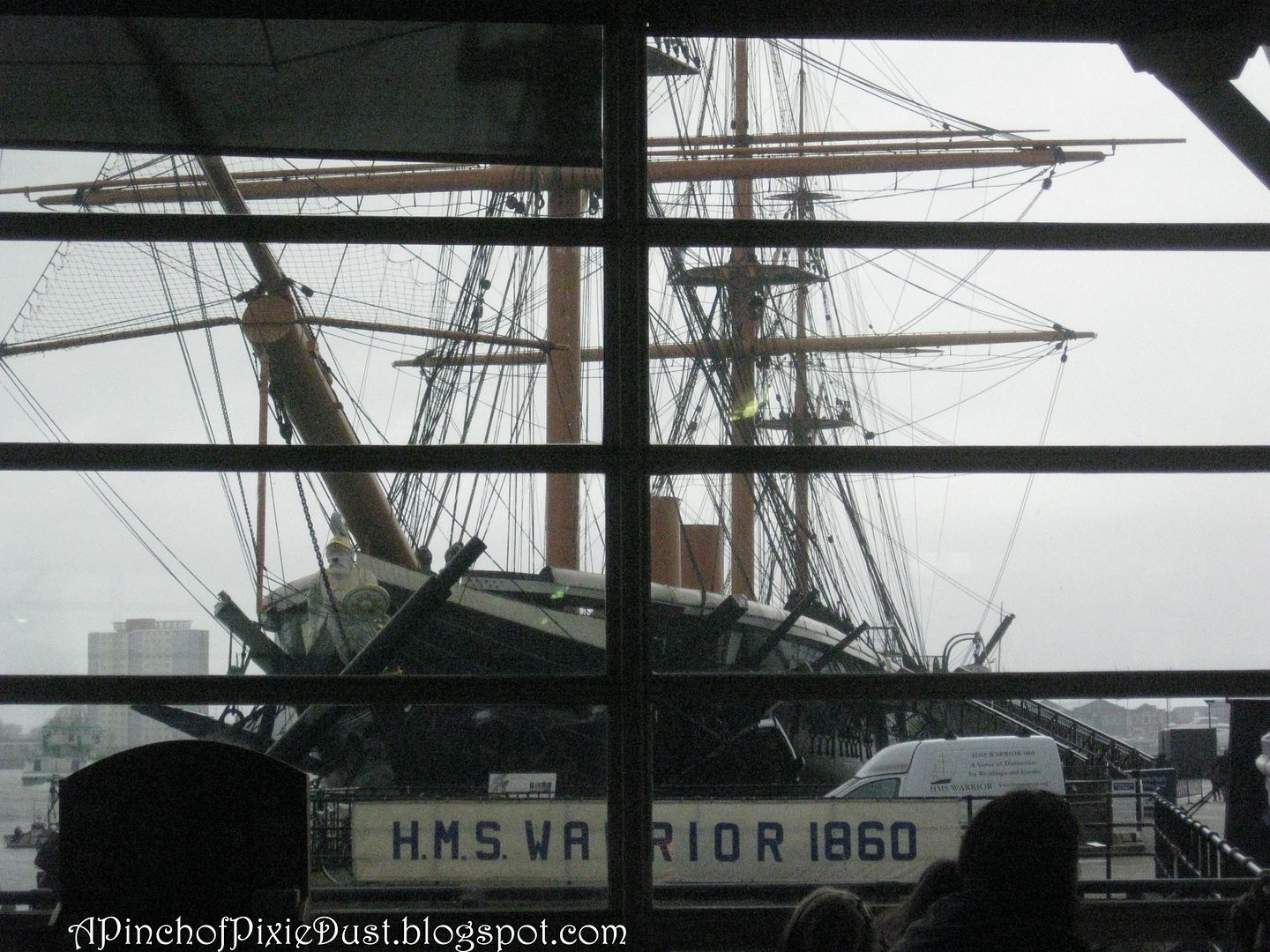 And the view from that Costa Coffee was pretty stunning - I got to look out right on the HMS Warrior!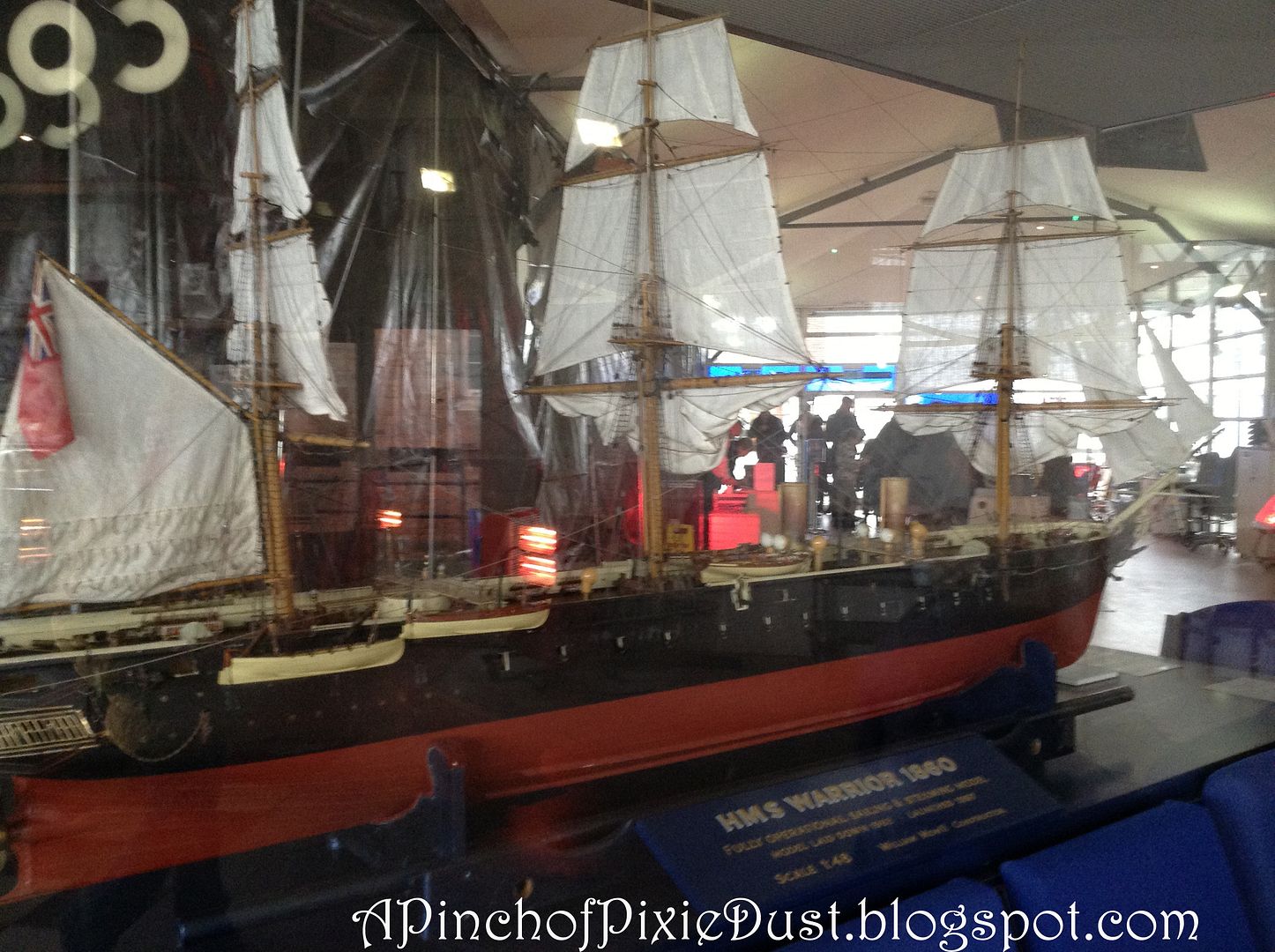 I also discovered this cool ship in the lobby. It claims to be a fully operational model of the HMS Warrior. So if I put it in my bathtub, would it float??
Costa Coffee Vlog!
Once my brother got back, it was my turn to decide where to go. Portsmouth has shopping outlets, and I definitely wanted to give them a look!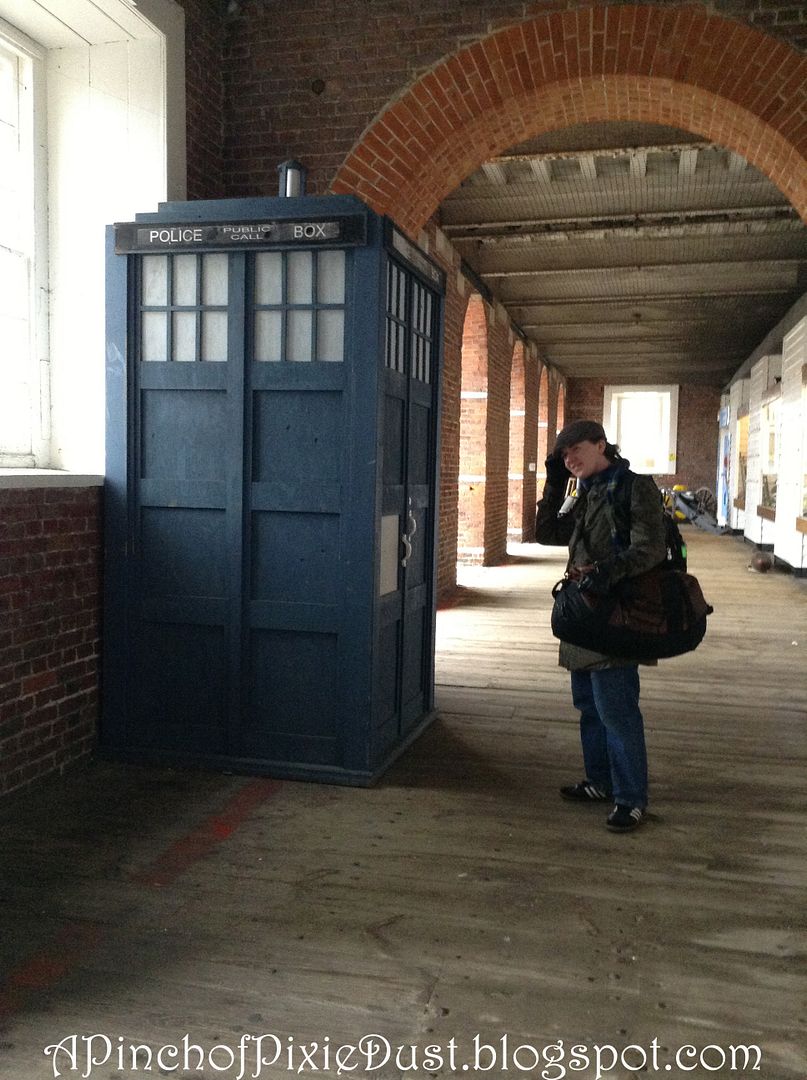 Look what we found on the way there! Do you think the Doctor was in town??
I studied abroad in Dublin, Ireland for a year during college, and many of the stores that I loved were actually British brands. Names like "Marks and Spencer," "John Lewis," and "Cath Kidston" have a magical quality to me - and many of my favorite shops were at the outlets!
In case you're wondering how different British and American shopping outlets look...well...they're not really all that different. A mall is pretty much a mall anywhere in the world, but of course the shops were different!
We stopped in Whittard of Chelsea to peruse the rows and rows of tea bags and jars of hot chocolate mix.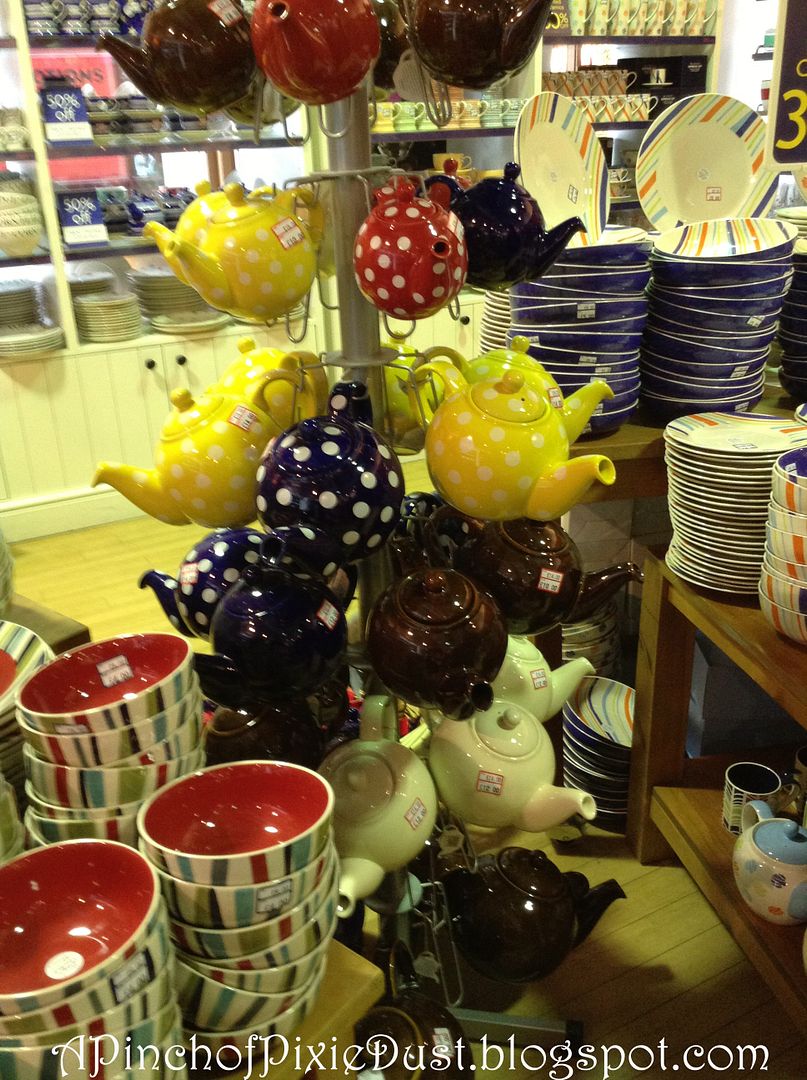 They had a whole TREE of teapots to chose from! Adorable! That little red one with the polka dots? It came home with me. :)
Whittard of Chelsea Vlog!
CATH KIDSTON HURRAH!! They have such pretty bags and designs here - they're like the British Vera Bradley, only most of the bags are PVC instead of quilted.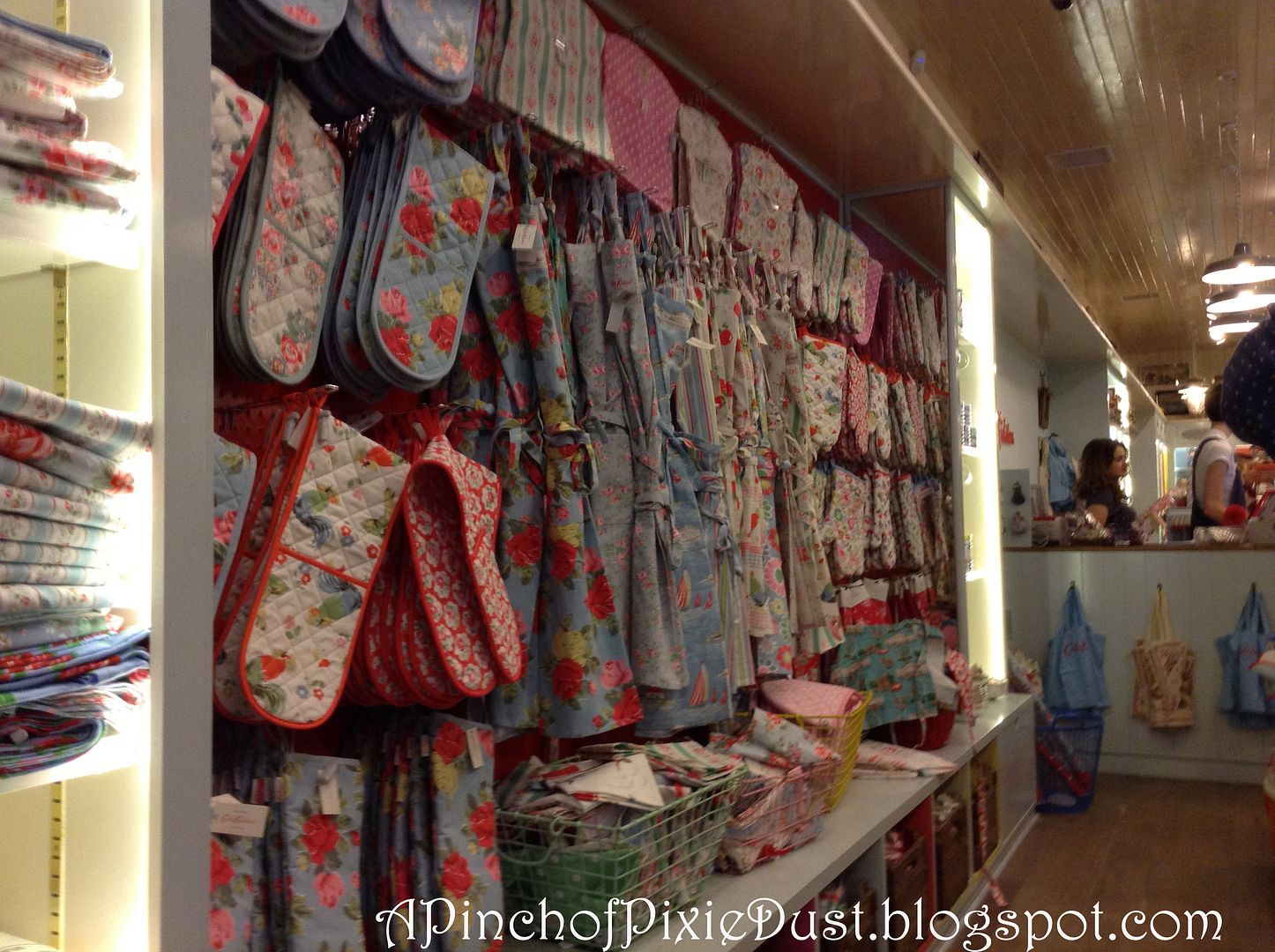 Can I just get one of everything? I'm so lucky there aren't Cath Kidston stores in the US. I would probably spend way too much money there. As it was, I felt justified in getting a bright new wallet with the money I saved on my museum ticket.
Don't judge. I went to lots of museums and learned plenty of other stuff, ok? ;)
I love how quirky some of the designs are - like this kids' backpack with dinosaurs! I was tempted to bring it home for my brother Athos.
Cath Kidston Vlog!
After much browsing and some purchasing, it was time to catch our trains. My brother was heading back to London for his classes, but I wasn't going to the metropolis quite yet. A few ancient cities, a beautiful cathedral, and some Jane Austening were on my itinerary!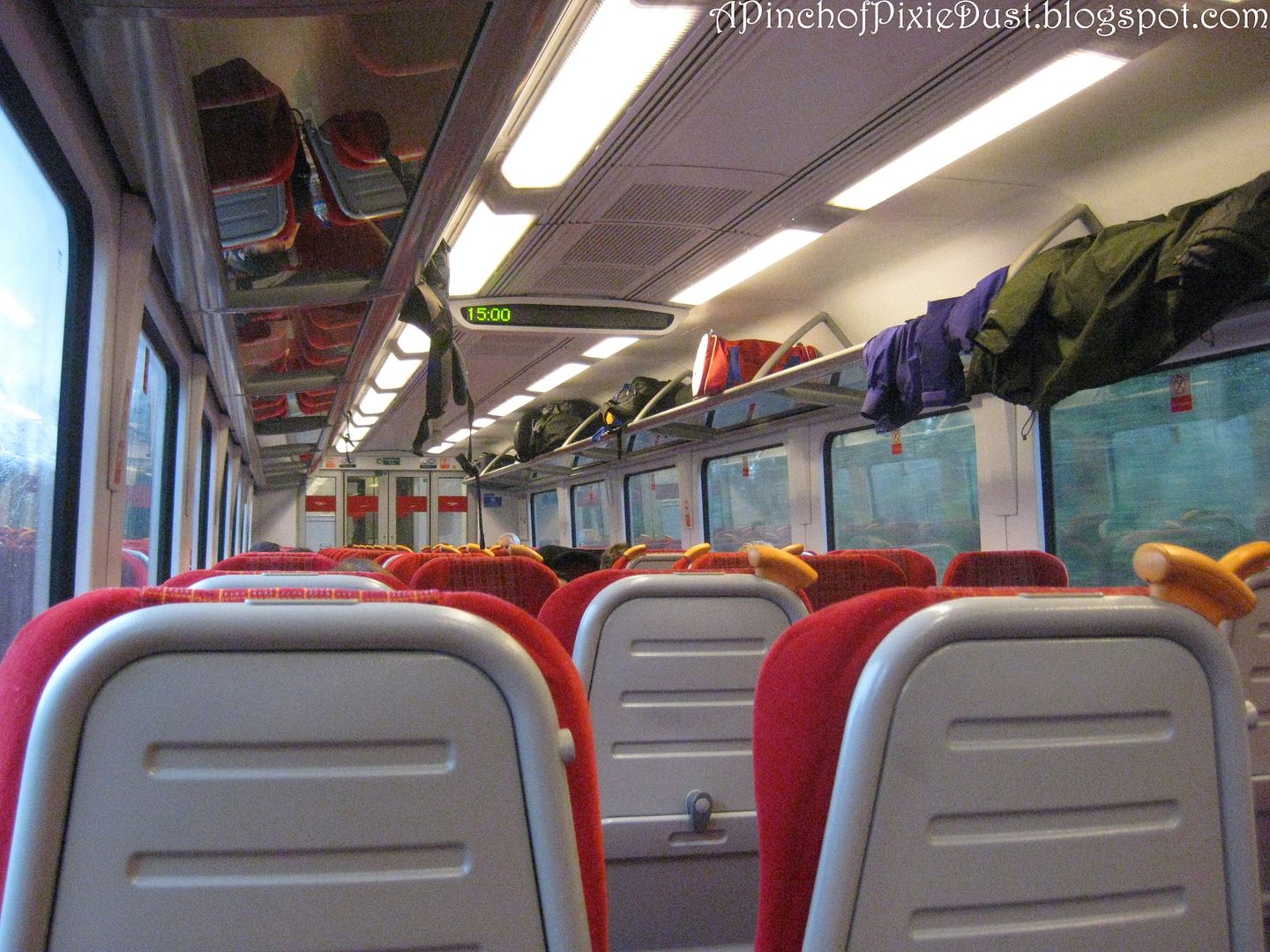 I cannot even tell you how excited I was on that train. For one thing, I LOVE BRITISH TRAINS. They're so tidy and quiet and you have to time to sit and think, and then someone comes around with the buffy trolley to ask you if you want to buy some tea or coffee or possibly a wonderful British candy bar, and you're rushing by these lovely British fields, and, oh yeah, YOU'RE IN ENGLAND.
The way the train voice said "London, Waterloo" was enough to make me giddy! We had just had an amazing week in France, and now it was like getting to start the trip all over again in a whole new exciting country. ;)