Based on my blog posts lately, it's pretty easy to tell that two of my very favorite topics in the world are
Christmas
and
sweet treats
. Combine those two and add in some
French Patisserie
and of course some DISNEY, and I'm just about in heaven. :)
So you can imagine my reaction when I walked into the
Les Halles Boulangerie and Patisserie
at Epcot a few weeks ago and discovered that they have a new CHRISTMAS DESSERT - a
Buche de Noel au Chocolat
to be precise!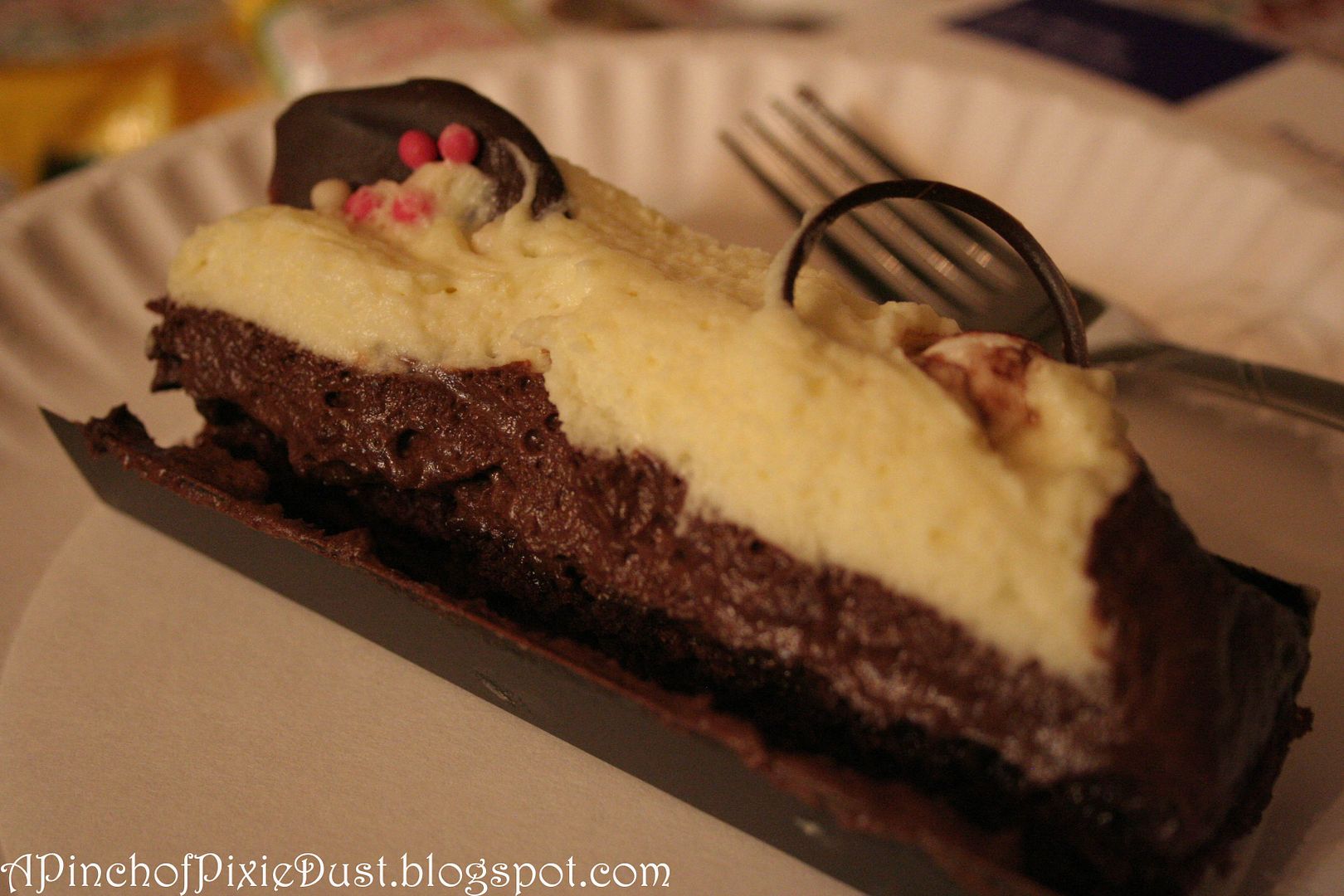 Doesn't that look DELISH?? But wait - I'm getting ahead of myself. First, we have to set the scene:
We're strolling towards the France pavilion, with the Eiffel Tower outlined against one of those Epcot evening skies that just blow your mind...
Even the peppermints on the bridge look prettier against the sunset! And there are more holiday decorations once you enter the pavilion...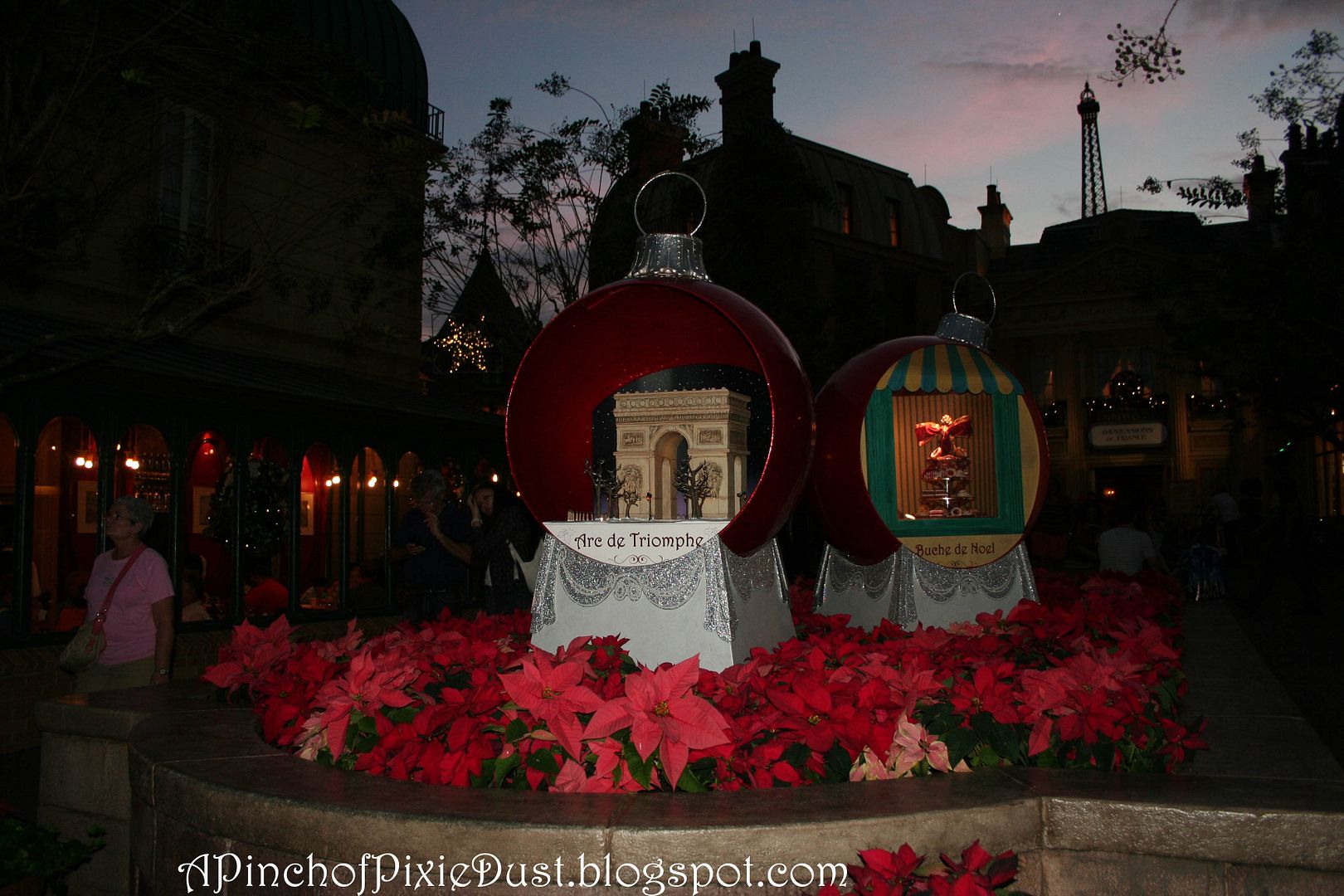 Ahhh...
Epcot decorations
. SO PRETTY. There's a post coming soon with loads of photos of the festive decor in World Showcase, but I loved these Parisienne scenes set in oversized ornaments. I don't recall them from previous years, but they're adorable! And they have one dedicated to the CHRISTMAS BUCHE:
My family loves the buche de noel. It's CHOCOLATE and CHRISTMAS wrapped up in a log of deliciousness - what's not to love? We've sampled them in Montreal and in France and tried making our own at home, so I was excited to see that included in the decorations. It made me wonder if there might be something special up in the patisserie...and of course there was!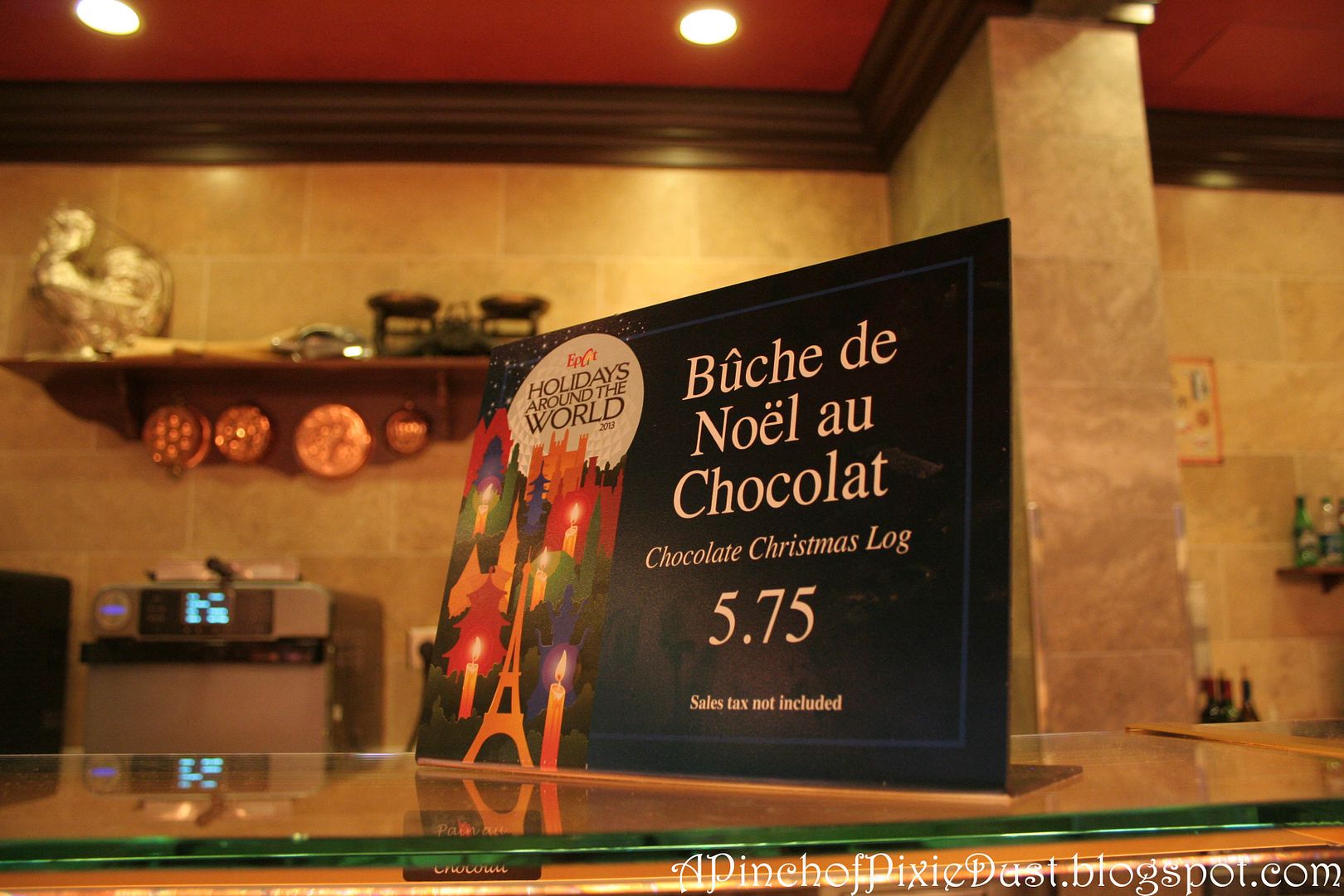 Look - it even has a special sign! And unfortunately a
special
price as well at $5.75. But actually for the Patisserie that's pretty standard - even the ordinary options there can be pricey.
LOOK - there it is!! I know...it's not technically shaped like a log. I guess it's a modern interpretation of the classic buche?? But don't worry - it tasted just as good as the classic. And look at the cute pink sprinkles! And the dramatic swoosh of chocolate! And the cocoa powder!
I also spotted a box of brightly colored macarons, which did look tempting - but they cost something like $15 - suddenly the buche sounded cheap!
I also spotted this loaf of bread wishing the world a JOYEAUX NOEL - but I think it was just for display and not for sale! ;)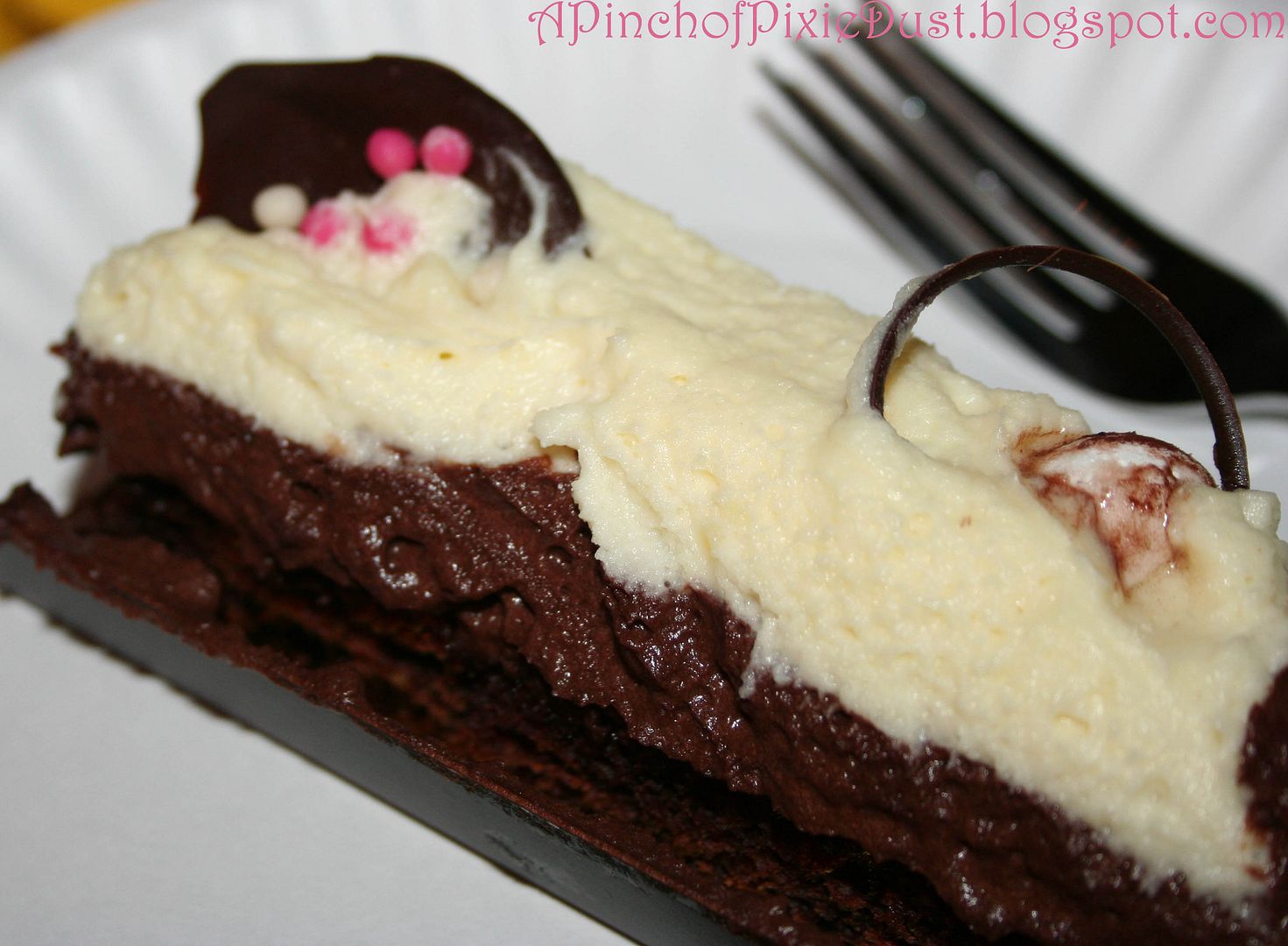 I saved the buche to eat later in the evening, and it will probably not surprise you to learn that it did not travel super well. Ah well - it's still pretty! Just look at that layer of silky chocolate mousse. YUM. It literally melted in your mouth - and combined with the frothy white chocolate mousse on top and the layer of chocolate cake on the bottom, it was
magnifique
.
And the little hoop and slap of chocolate were the perfect finishing touch!
Are you a fan of the buche de noel? Do you have any special plans for Christmas treats this year? We're just TWO DAYS away!!