I hope you all had an absolutely lovely Christmas!! My favorite part of the day was going to Mass and singing one of my very favorite hymns -
Joy to the World
. The words are just so beautiful when you listen closely...
Joy to the world! The savior reigns. Let men their songs employ, while fields and floods, rocks, hills, and plains repeat the sounding joy.
Some people, I know, get tired of the endless songs on the radio and the ubiquitous decorations and how commercialized the holiday can seem. But at the heart of it, all those trappings are simply repeating the sounding joy of the birth of the savior. That's what I like to think, anyway. :)
So in the continuing spirit of the season, I refuse to be done with the Christmas posts quite yet! There's a certain deluxe disney resort with some pretty stellar Christmas magic that I'm surprised I haven't covered yet...
JAMBO everybody! The Animal Kingdom Lodge is our decoration destination for Boxing Day! I love how they even bling out the sign with giant giraffes and garlands. I'm pretty sure those giraffes even light up.
(Fun Fact: I once saw a giant giraffe like that for sale at Property Control, the CM store. Now that would be an awesome lawn decoration.)
Walking into the Jambo House lobby is always one of those "AHHHHH" moments, but at Christmastime it's like that x10.
When it comes to gloriously gigantic Christmas trees, the Animal Kingdom is right up there with the best of them. This tree seems to barely fit, in spite of the Lodge's soaring roof! In olden days, the tree at the AKL used to be perched on a huge basket...
You can see how huge the basket was in my ancient photo (from 2004) on the left and
Mouse Planet
's (from 2001) on the right. It actually looked somewhat precarious...I'm not all that surprised they got rid of the basket, but it was certainly striking!
Back to the present...this is one of those trees you have to slowly circle and stare at in awe!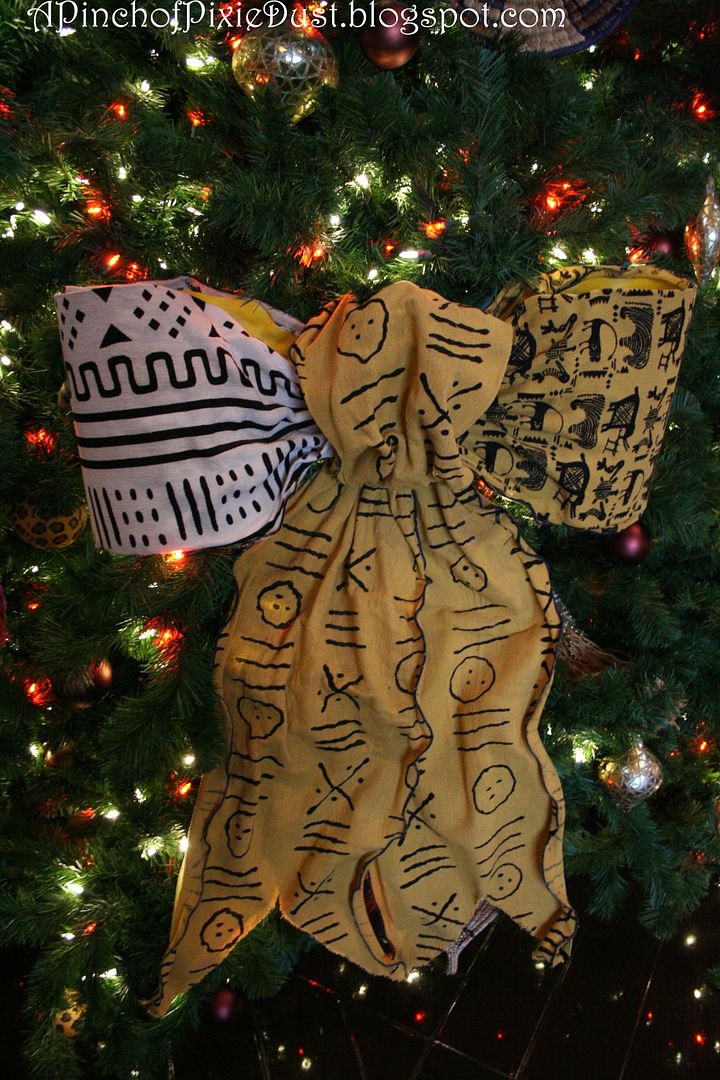 It's covered in enormous baskets, shields, bows, and tassels...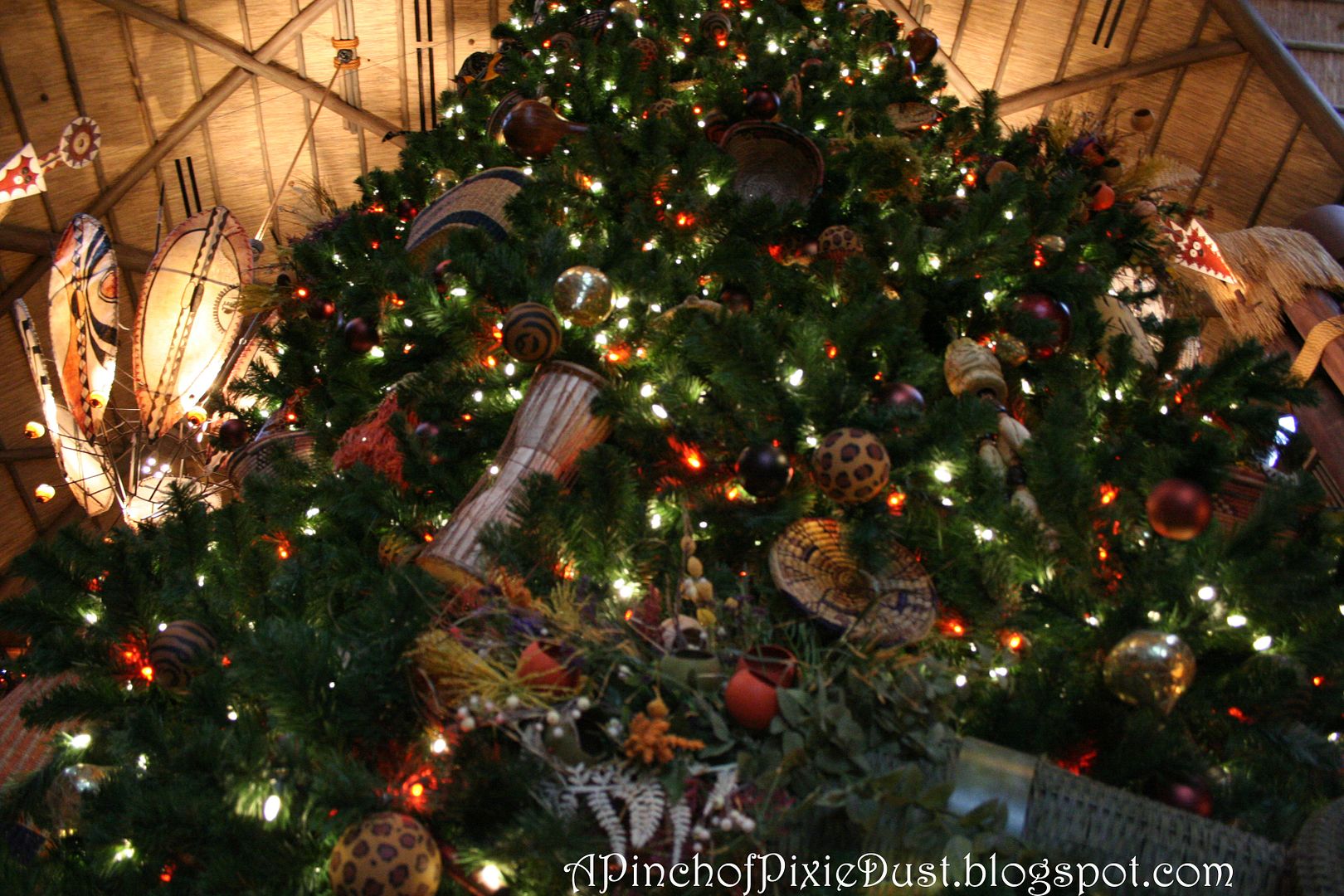 Looking up from below...
It's fun to go upstairs to get a glimpse of the tree and lobby from above as well!
There are some little trees tucked away in the lovely
Sunset Lounge
as well.
Lots of garlands hang from the railings around the lobby...
Love the lamps with the Christmas tree in the center!
I would certainly say that Jambo House is a joyful place at the holidays! :)