Happy Windsday everybody! I have a festive photo to test your Disney knowledge...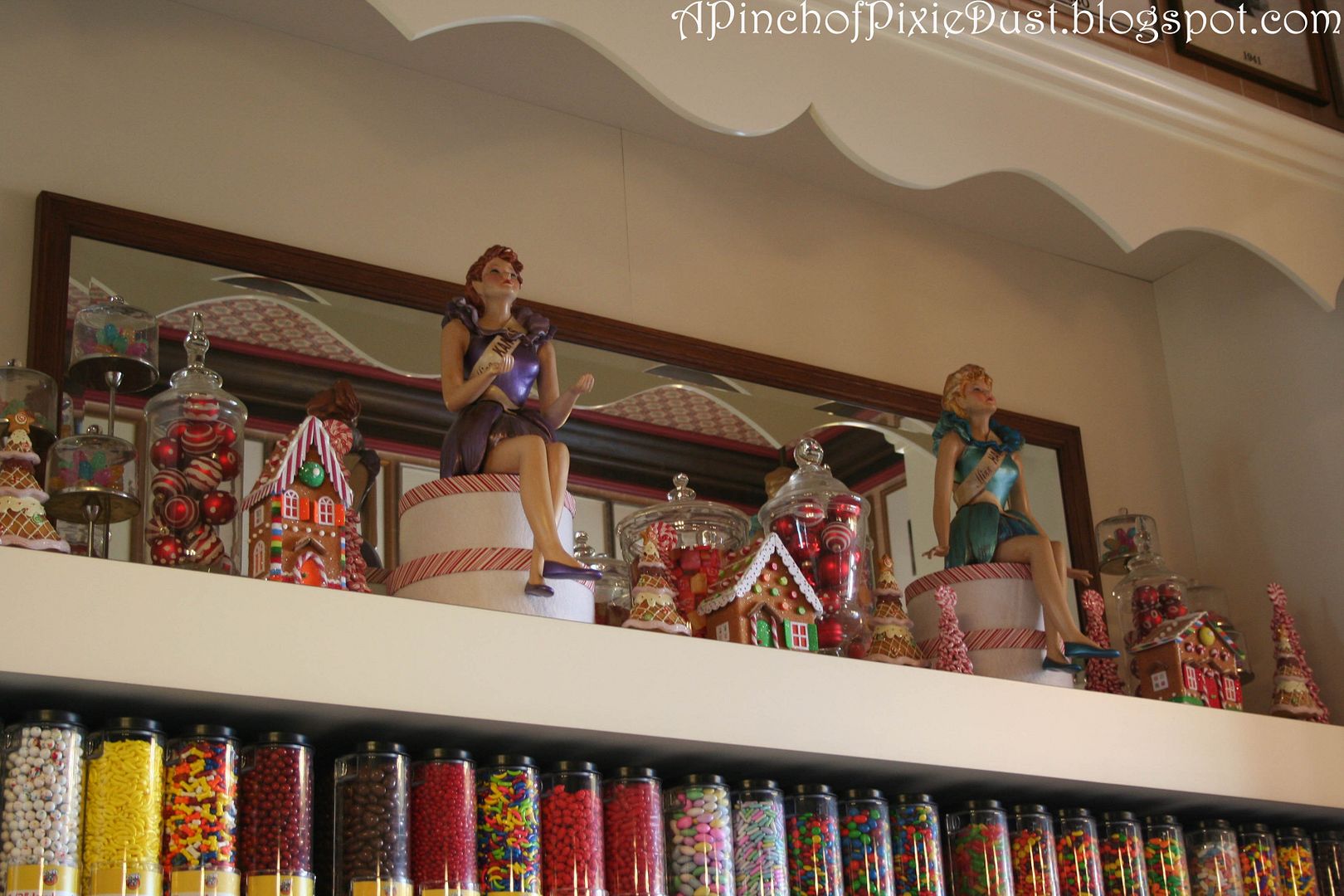 Here we have some beauty pageant girls, some holiday baubles, and some jelly beans! Of course the holiday decorations aren't always there, but I LOVE the way this particular spot gets dressed up for Christmas. Have you ever visited this wall of candy at Walt Disney World?
And it looks like last week's
mysterious trivia
will remain a mystery, although at least I can tell you where it is:
This round thingie is hanging above the
Sake bar
in the
Mitsukoshi store
in the
Japan pavilion
at Epcot. Next time I'm there I'll have to ask what exactly it's supposed to be!