When you hear "
Earl of Sandwich
," you probably only think about the sandwiches.
Because those sandwiches. OH, those sandwiches.
But if you can manage to save the stomach space, Earl also has some pretty lovely dessert options as well. The brownie sandwiches are AHmazing. And then there are CUPCAKES too:
Allow me to introduce you to the
new cupcake coronets
at Earl of Sandwich. As you may recall,
the old cupcake coronets
used to look like this: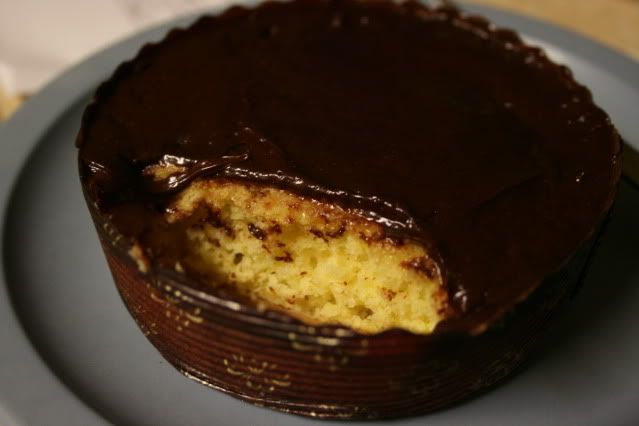 Small round cakes with a thin layer of icing; good enough but pretty standard in taste.
Now they look more like a regular cupcake, but luckily they kept the cute name AND added more chocolate.
MMMMMmmmmmm....beautiful. Let's get another close-up shall we?
The new cupcake coronet has a delicious, frothy chocolate icing topped with chocolate bits. The cupcake doesn't have a filling, but it's just a good, classic, moist chocolate cupcake.
Do you think you'll be making some room on your Disney cupcake list for a cupcake coronet on your next Disney trip?