Last week we did a
Holiday Hop
to admire
the decorations at the Monorail Resorts and the Wilderness Lodge
...so
this
week I thought we'd keep the early festive spirit
going with a look at some rather wild decorations...
Want to see how they decorate for the holidays in the
Kingdom of the Animals
? :)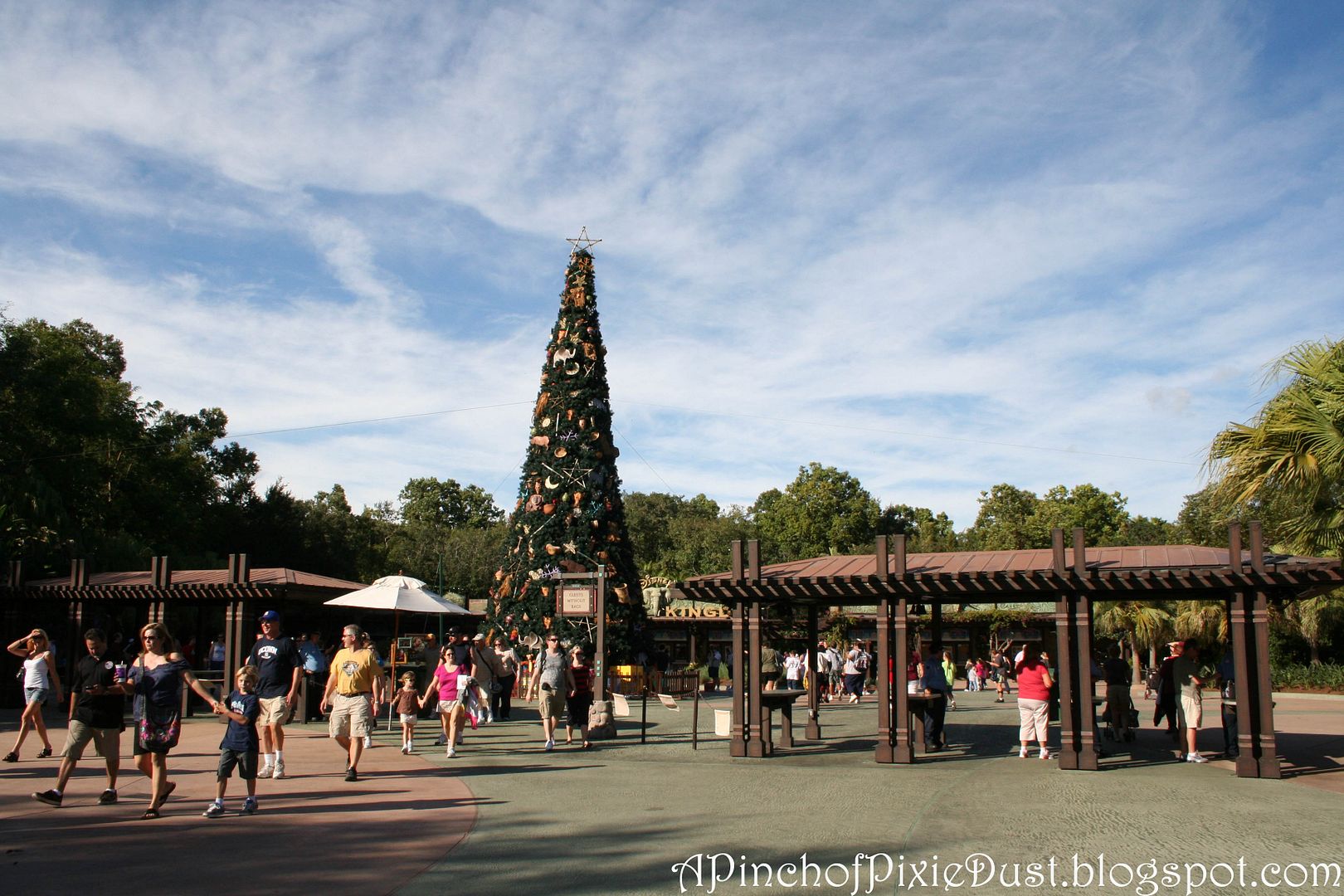 Each of the four Walt Disney World parks have a
truly stunning tree
, and the Animal Kingdom's is located front and center, right before the turnstiles.
If Simba put up a tree at Pride Rock, I'm pretty sure this is what it would look like - full of beautiful animal masks, and is that a
Hidden Mickey
I spot??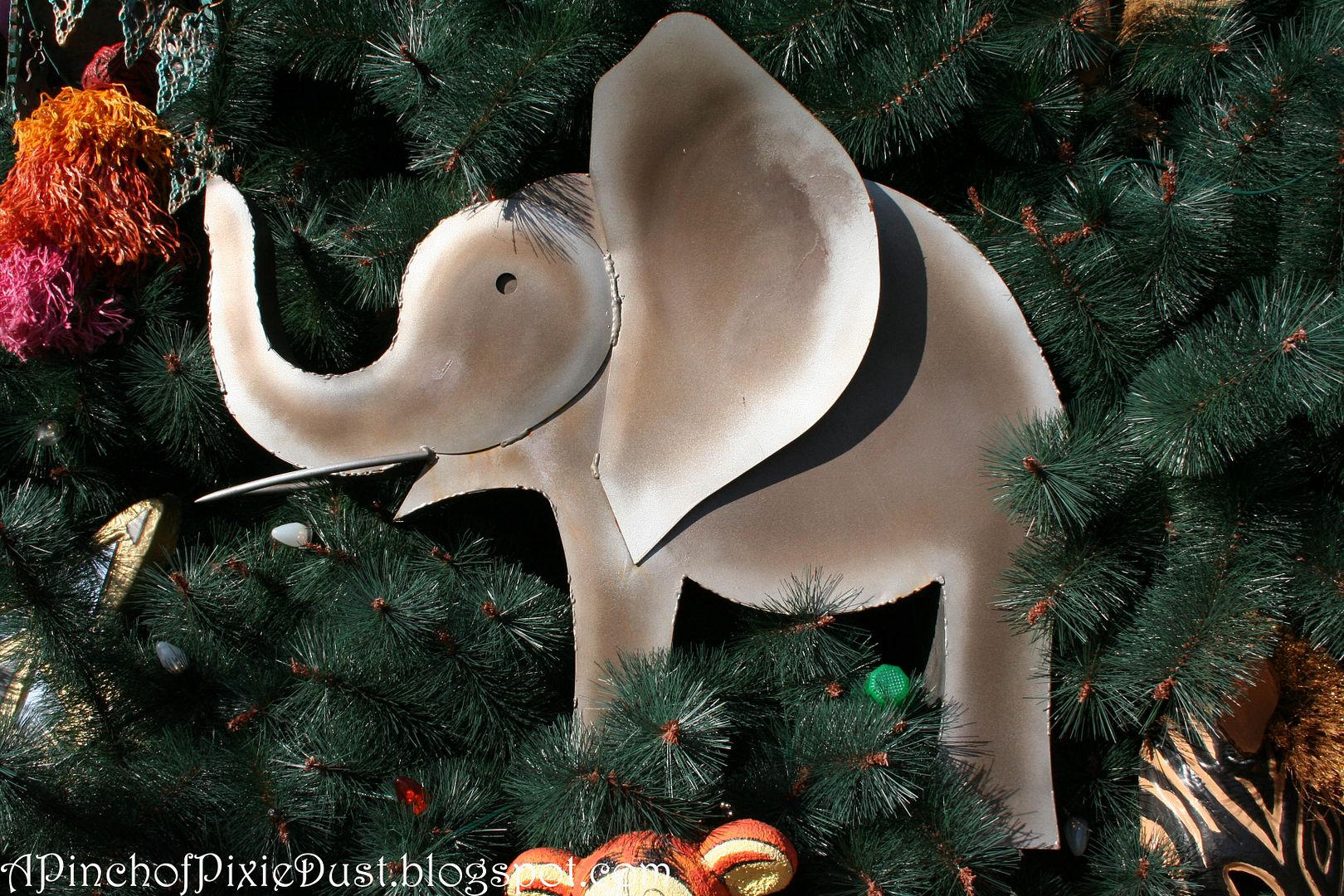 I love the over-sized metal ornaments as well. I wish they sold them in mini sizes for my tree!
There's so much to look at! With every Disney tree, I feel like I could wander around it for at least an hour and still not spot all the details and different decorations.
...and that's just when you're looking *up* at the tree! At its base there are lots of presents...
Lots of them are based on some
famous animals
from Disney movies. There's a wind-up Kanga and that's Chip and Dale in the snow globe...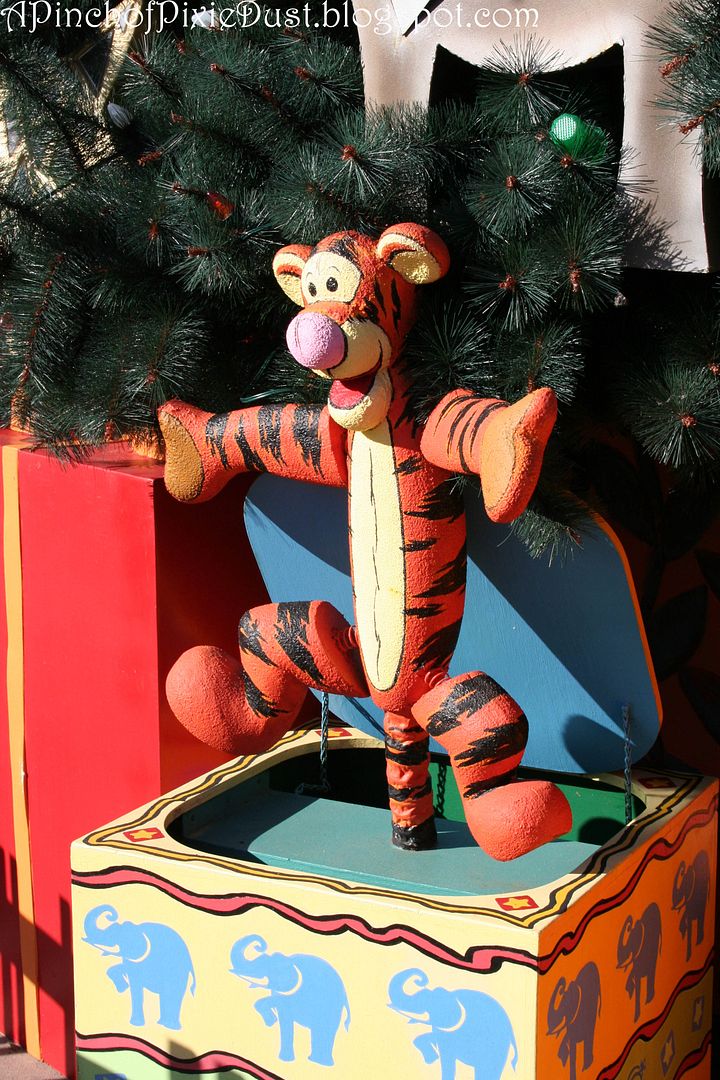 It's a
Tigger-in-the-box
instead of a Jack-in-the-box! Somehow that seems like just the right thing for a bouncy-bouncy-bouncy-bouncy-fun-fun-fun-fun-fun sort-of Tigger. There's a Jiminy Cricket toy as well!
Once you can tear yourself away from the tree, you'll find some other pretty swags and wreaths decorating the ticket stalls and walls...
I love how this evergreen wreath is garnished with yet more leafy greens!
Decadent is really the only word to describe Disney World holiday decorations! :)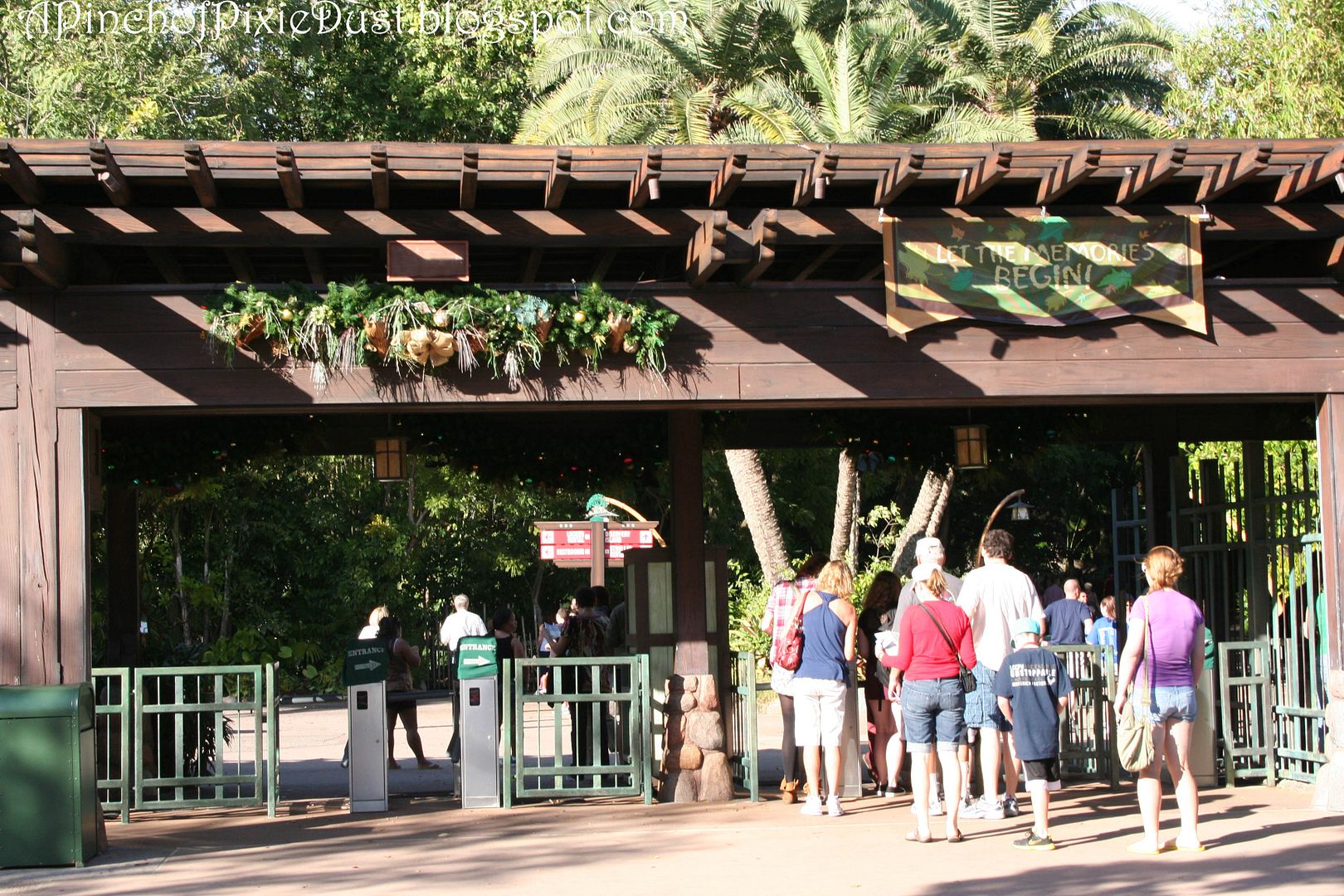 Inside the park, I have to admit, is not quite as exciting as the festive décor in some of the other parks, like the Magic Kingdom. Some areas don't really have decorations - we had a
Christmas Eve lunch at Tusker House
one year, and there wasn't even a tree.
Now imagine if they decorated the
Tree of Life
with lights and ornaments! THAT would be epic. Sadly they don't, but there are some fun things to be found around the rest of the parks. The shops do have some swags and wreaths, and when you're entering
Dinoland
, keep a look out for a Santa Hat on a certain
Brontosaurus Bridge
...
He's getting into the holiday spirit!
Chester and Hester's Dinorama
has some kitschy and crazy decorations too, like this tree...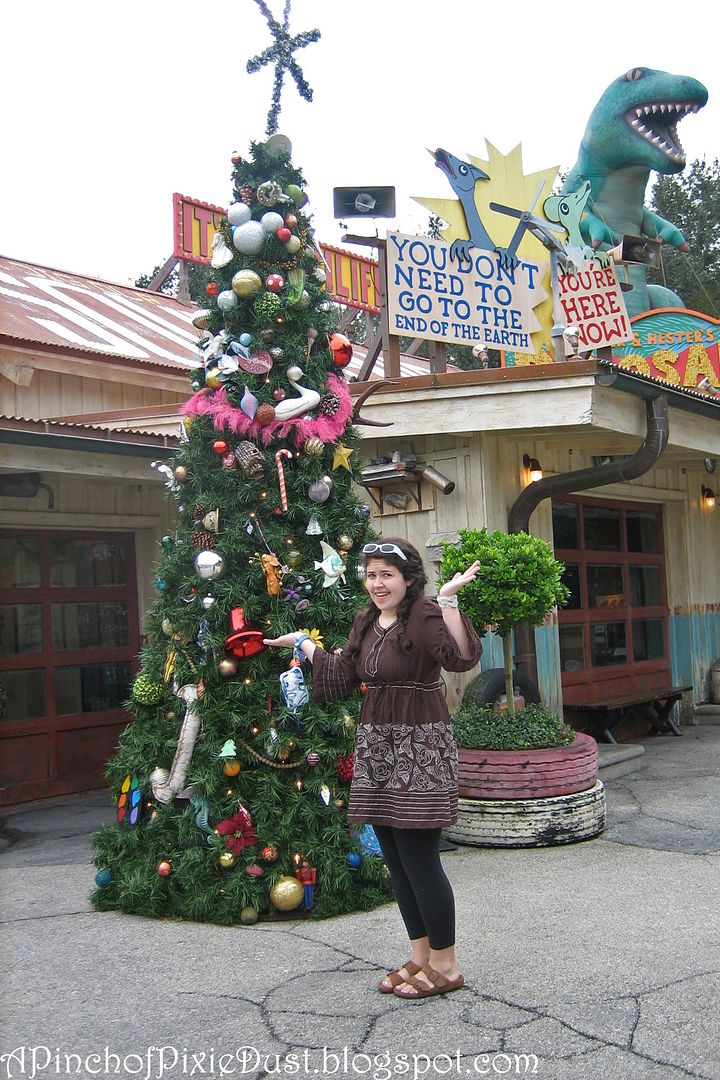 I'm just like: WHO decorated this thing? Is that a Swan from the
Grand Floridian
I see? And a canoe from the
Wilderness Lodge
? It looks like they took a themed ornament from each of the Disney World resorts and parks and stuck them all up there together. Along with a pink feather boa.
Well, it fits Chester and Hester, I guess! ;)
Just one last pretty Animal Kingdom holiday spot: the
Character Trails
at
Camp Minnie-Mickey
! These are totally decked out, each character has their own themed tree (JUST LOOK AT MINNIE'S!!), and the fab five themselves are even dressed up for the winter season - Goofy is even in a Santa suit! :)