It was the end of a Disney day, and my brothers were having a twilight swim in the
Contemporary pool
. I hadn't exactly forgotten about
Wishes
- I could never do that - but it did take me by surprised when the boom of the
Magic Kingdom fireworks
started, and we found we could actually see it from where we were behind the resort!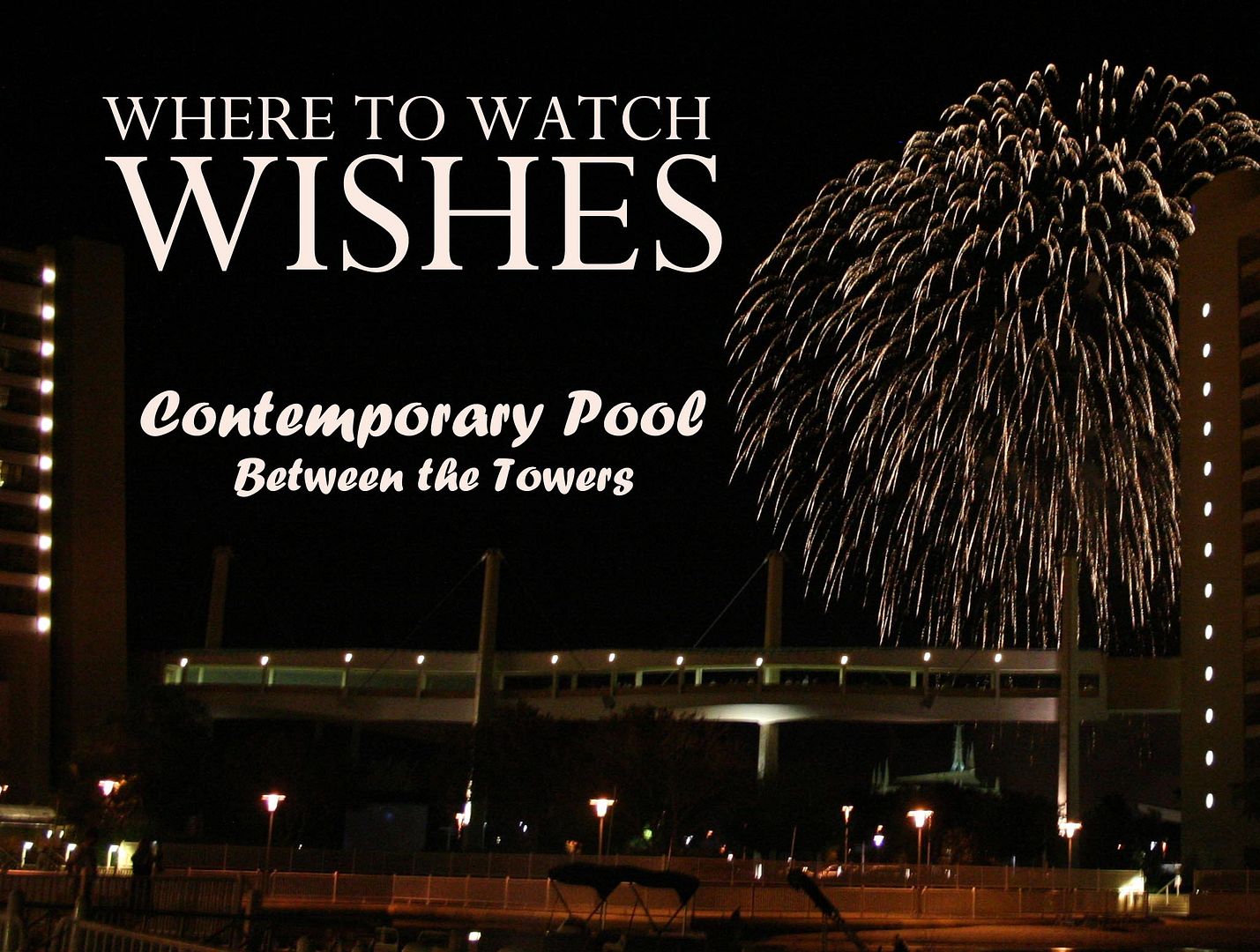 So if you've ever wondered: "Can you see Wishes from behind the Contemporary?" The answer is
http://apinchofpixiedust.blogspot.com/2013/05/wishes-from-main-street.html
! You can see them from the pool and the docks.
This is another one of those "
interesting
" rather than "good" places to watch Wishes; but then those can be just as magical! When you've been to WDW a lot and seen Wishes many times, you realize you don't want to see it from
Main Street
with every single viewing. You get to discover the different sides, the different flavors of the show when it surprises you in unexpected places...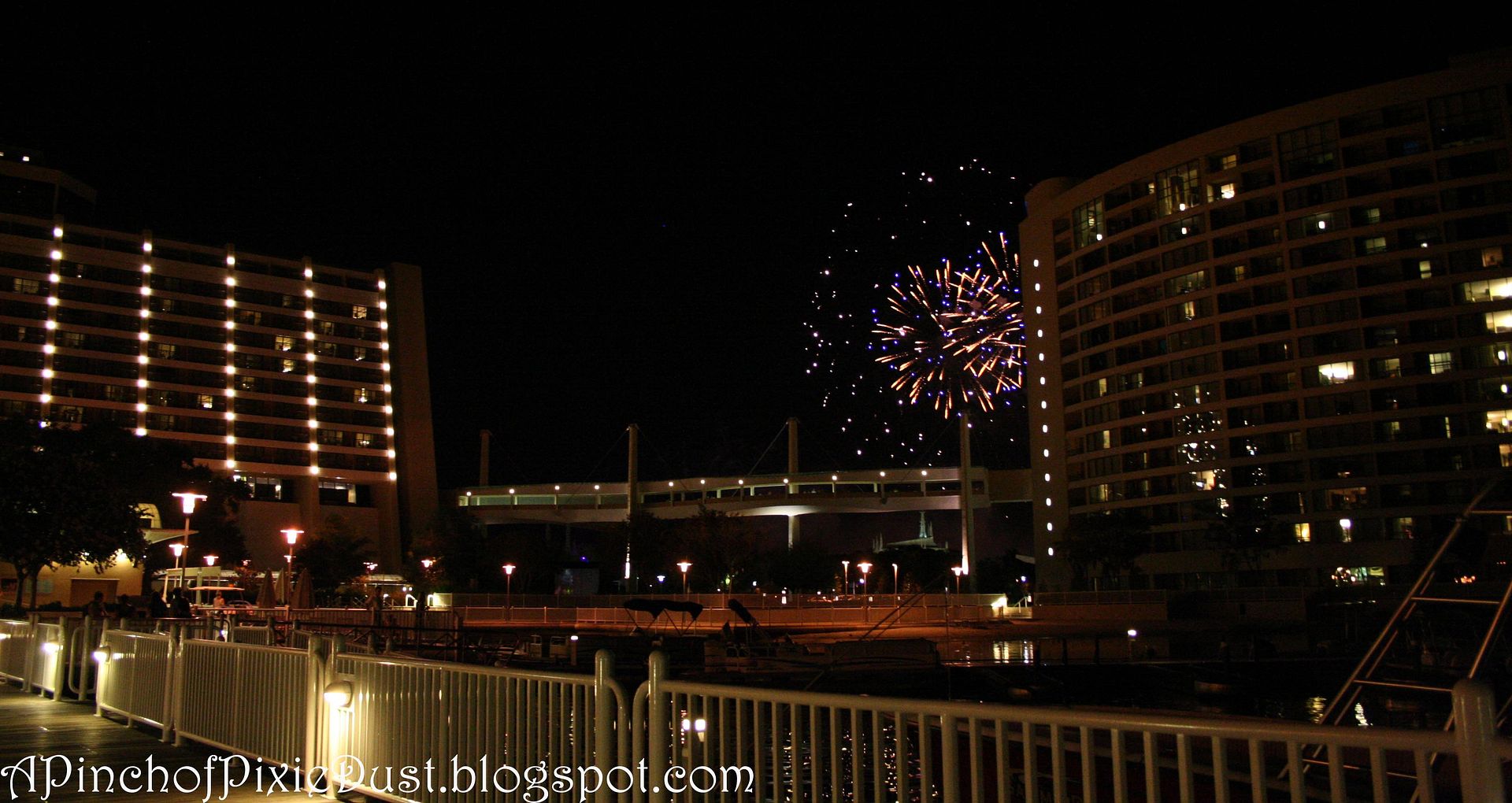 ...this one had a definitely Contemporary flavor, with the fireworks going off right between the Contemporary Tower and Bay Lake Tower!
My family was surprisingly blasé about the fact that we could see Wishes from this totally different angle - but I always feel rapturously delighted when Wishes and I meet again, and I was so excited I couldn't stay by the pool! I walked down towards the dock to see if I could get a better vantage point...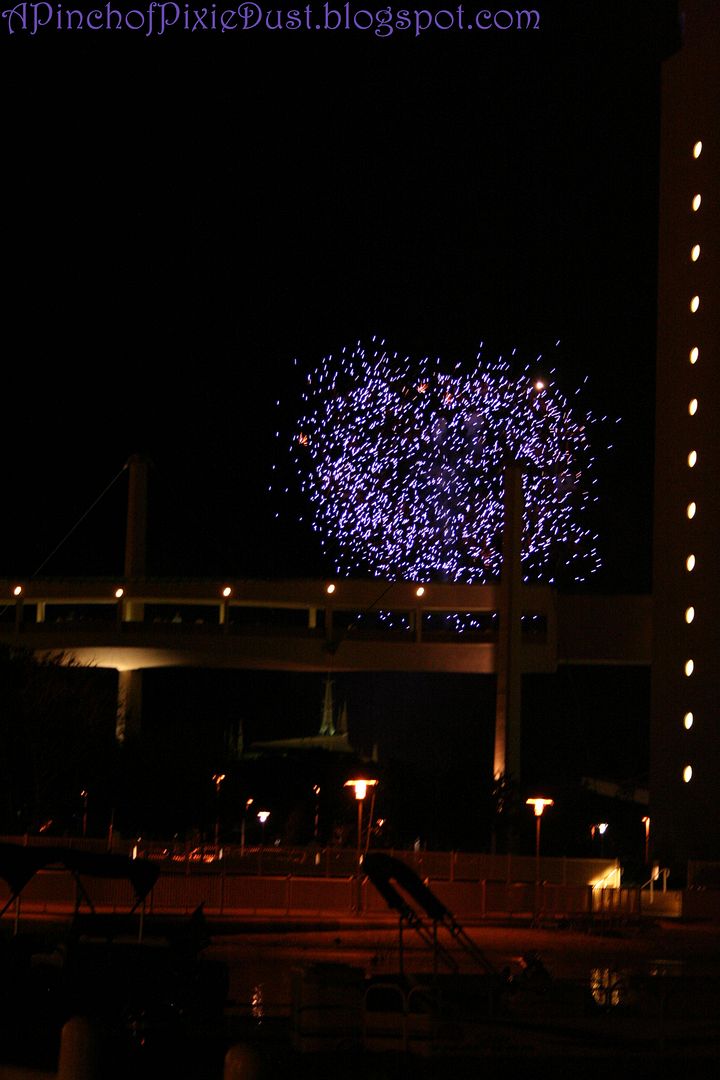 Depending on where you were standing, the bursts might be a little blocked by one of the towers - but I thought it was kinda cool the way you could see it going through the bridge, illuminating the outlines of the people standing there. I love thinking about that during Wishes, about all the other people around WDW - in the Magic Kingdom, at the other resorts, wherever they may be - who have stopped what they're doing for a moment to watch the pixie dust in the sky.
You could not, to my recollection, hear the soundtrack very well. I don't think they played it down by the pool; but you can bet it was playing in my head. ;)
FAVORITE.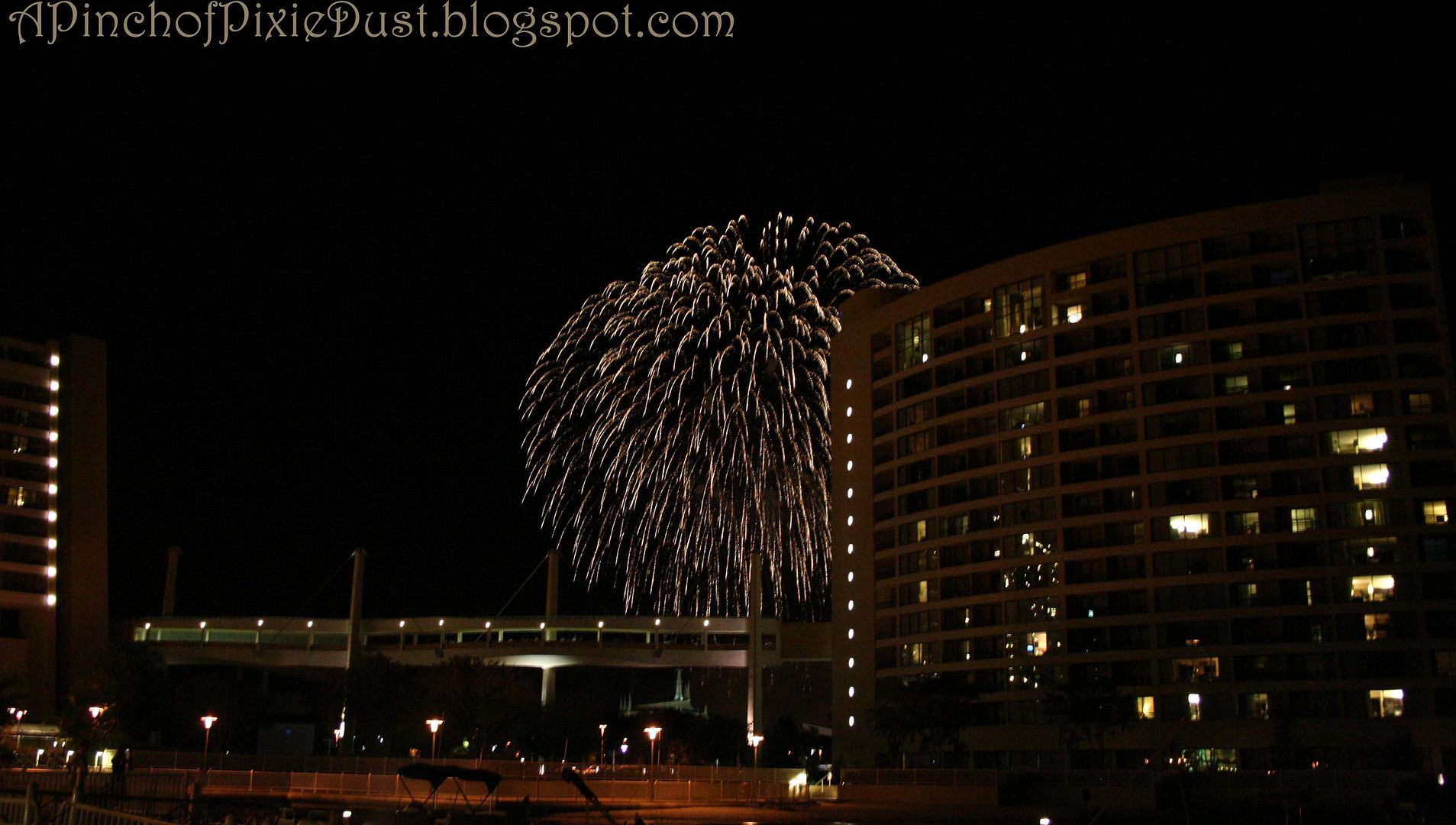 See that little grey screen just below the bridge? It's pretty dark, between some of the streetlamps. Well, it's the
movie screen
at the pool! They did have a movie going during Wishes, so you could watch the fireworks AND the film at the same time.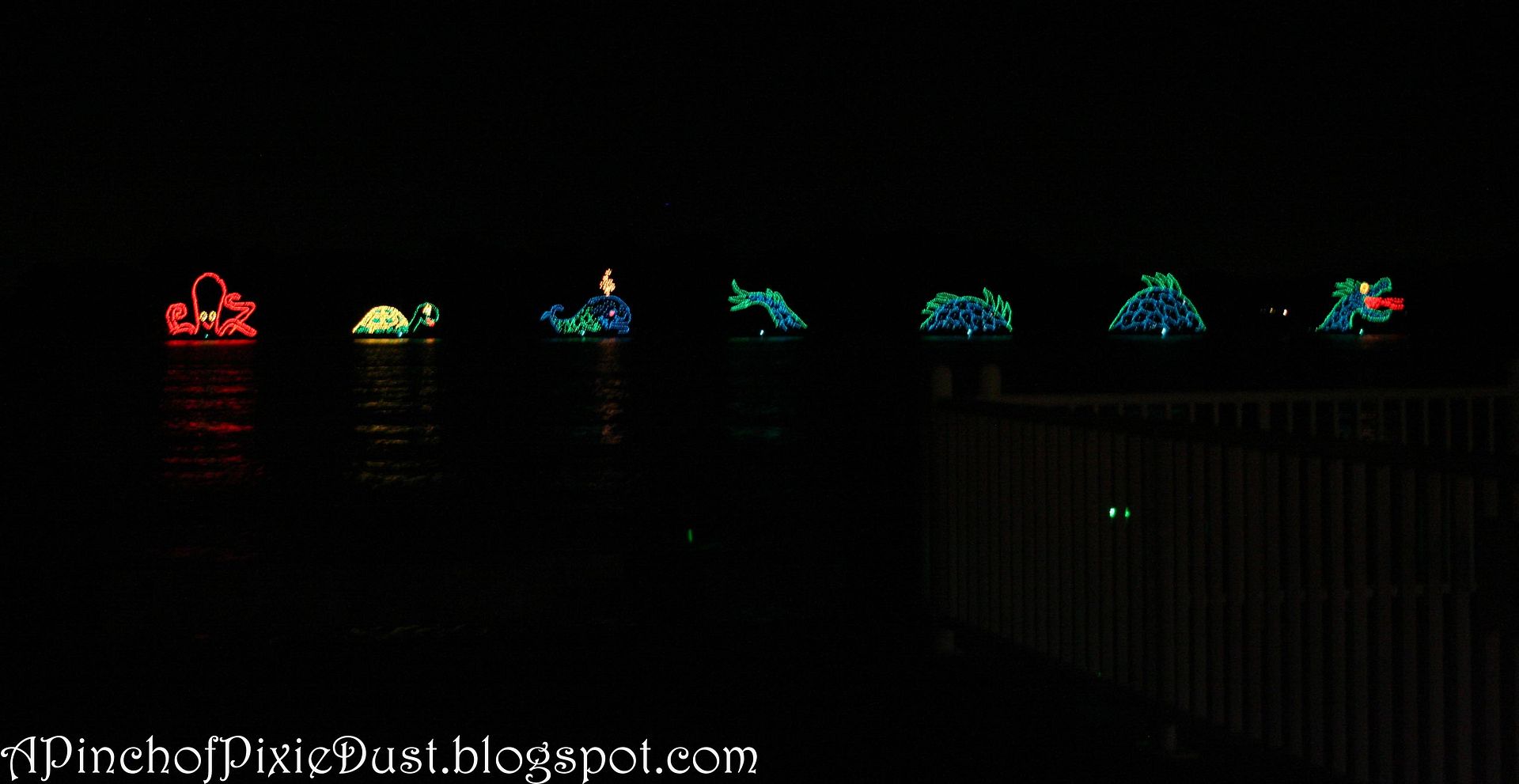 And then a little while after the fireworks ended, we all ran down to the end of the dock to see the
Electrical Water Pageant
. Pretty wonderful way to end an evening!
For more spots, in the park and at the resorts, unexpected and otherwise, to watch Wishes, be sure to check out the
Fireworks Viewing Guide
!