When I travelled with my brother in Europe this past March, we had pretty abysmal luck with the weather. Apparently it was the snowiest spring France and England had seen in decades.
But just being abroad is pretty amazing, no matter the temperature, so it hadn't really affected the trip much. You just adjust your expectations, realize that the gloves and hat you brought "just in case" will actually be used every single day, and then use the cold as an excuse to buy a whole bunch of new pretty scarves.
So when we set off to send a day at St. Malo, ancient home of pirates and corsairs, on the Northern coast of France, I didn't have any high expectations in terms of the weather.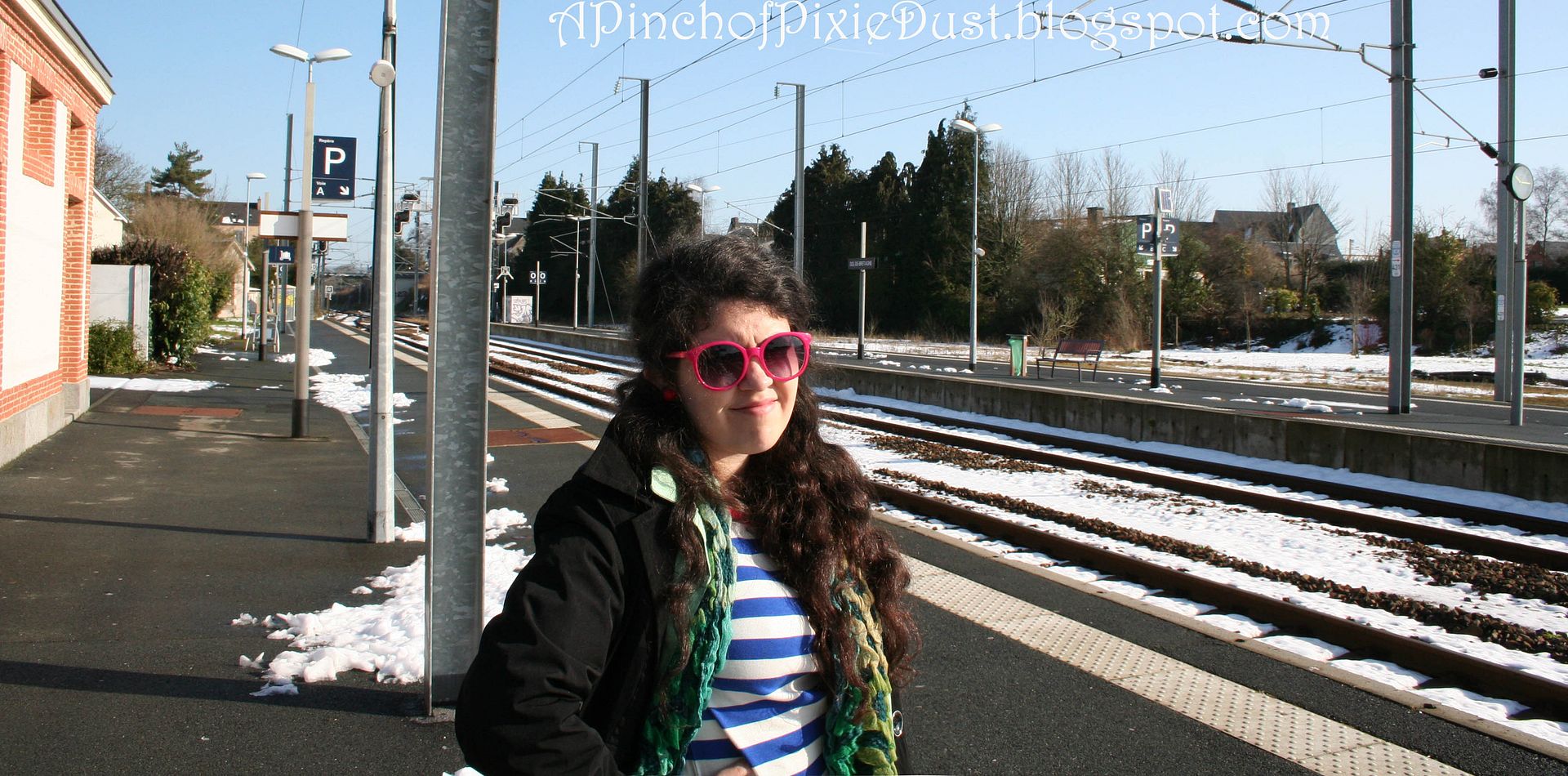 This my "I'm accepting the inevitable and NOT going to place any faith in this pretty blue sky, because just look at all the snow on the tracks" face. In spite of the snow, the train did depart on time, which was definitely something to be thankful for.
We arrived in St. Malo and headed for the older part of town, the Intra Muros. The streets parted as we neared the harbor and we saw this: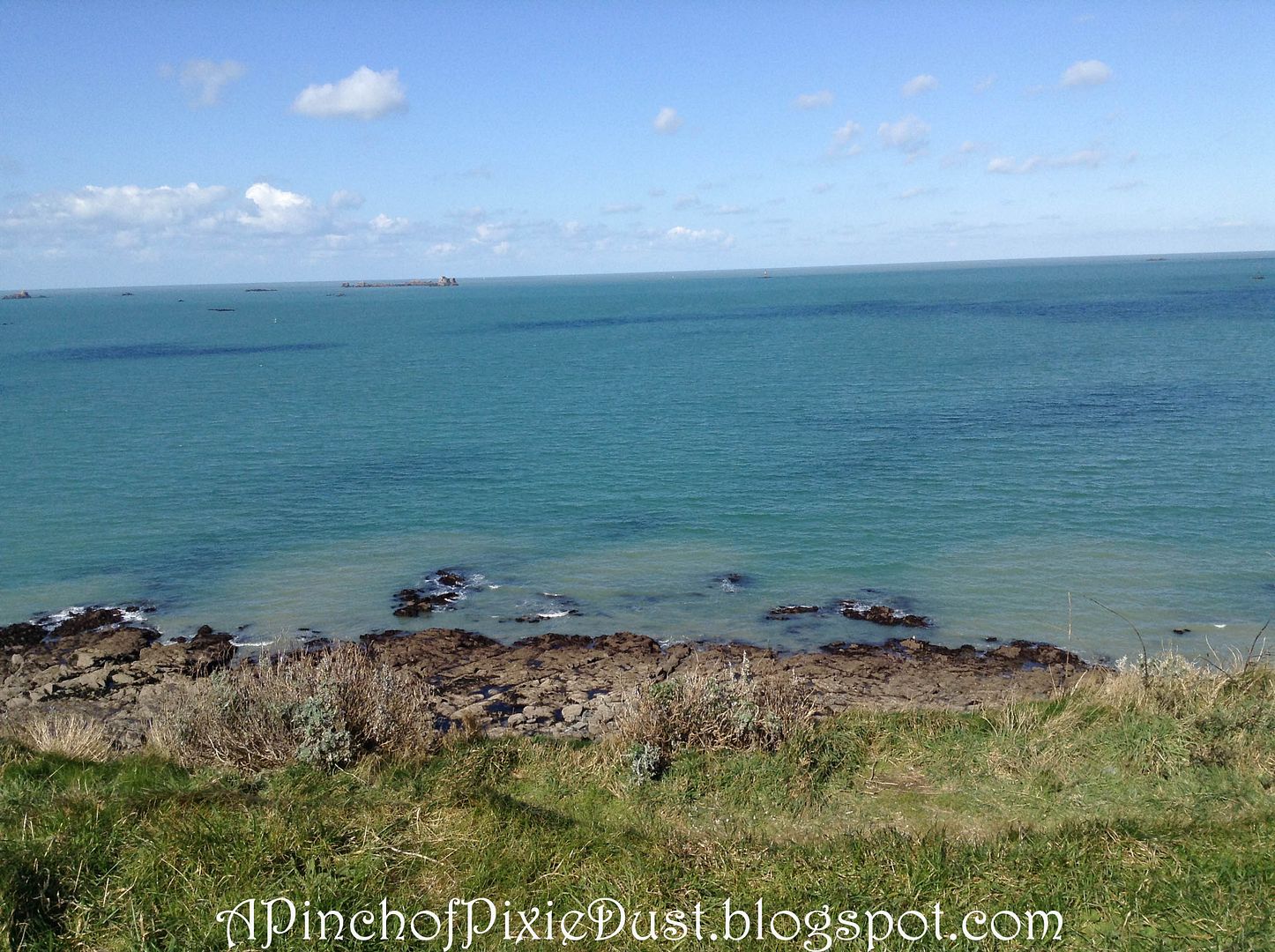 A perfect Mediterranean blue sea. Just look at those blues and greens!!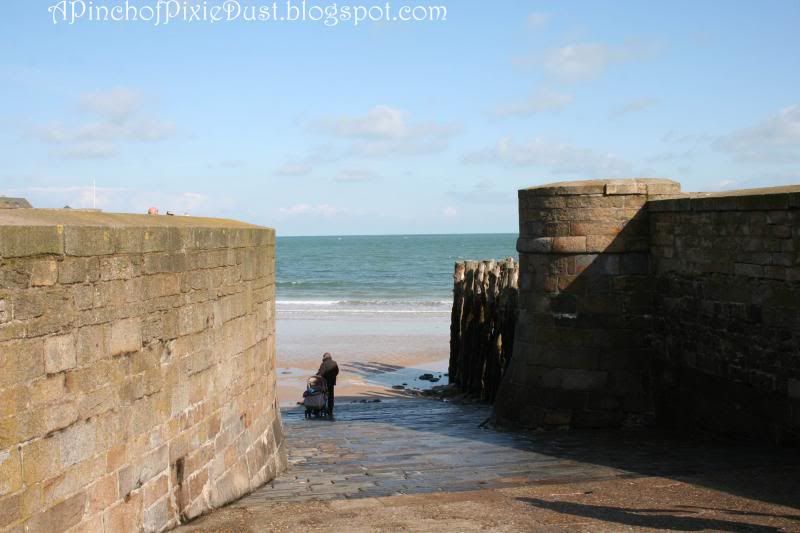 This is how Europe does a "beach entry point." So cool. And the pirates needed those big sturdy walls to protect their city. Apparently, at one point, they declared St. Malo its own country, separate from France, and they kept it their own for two years!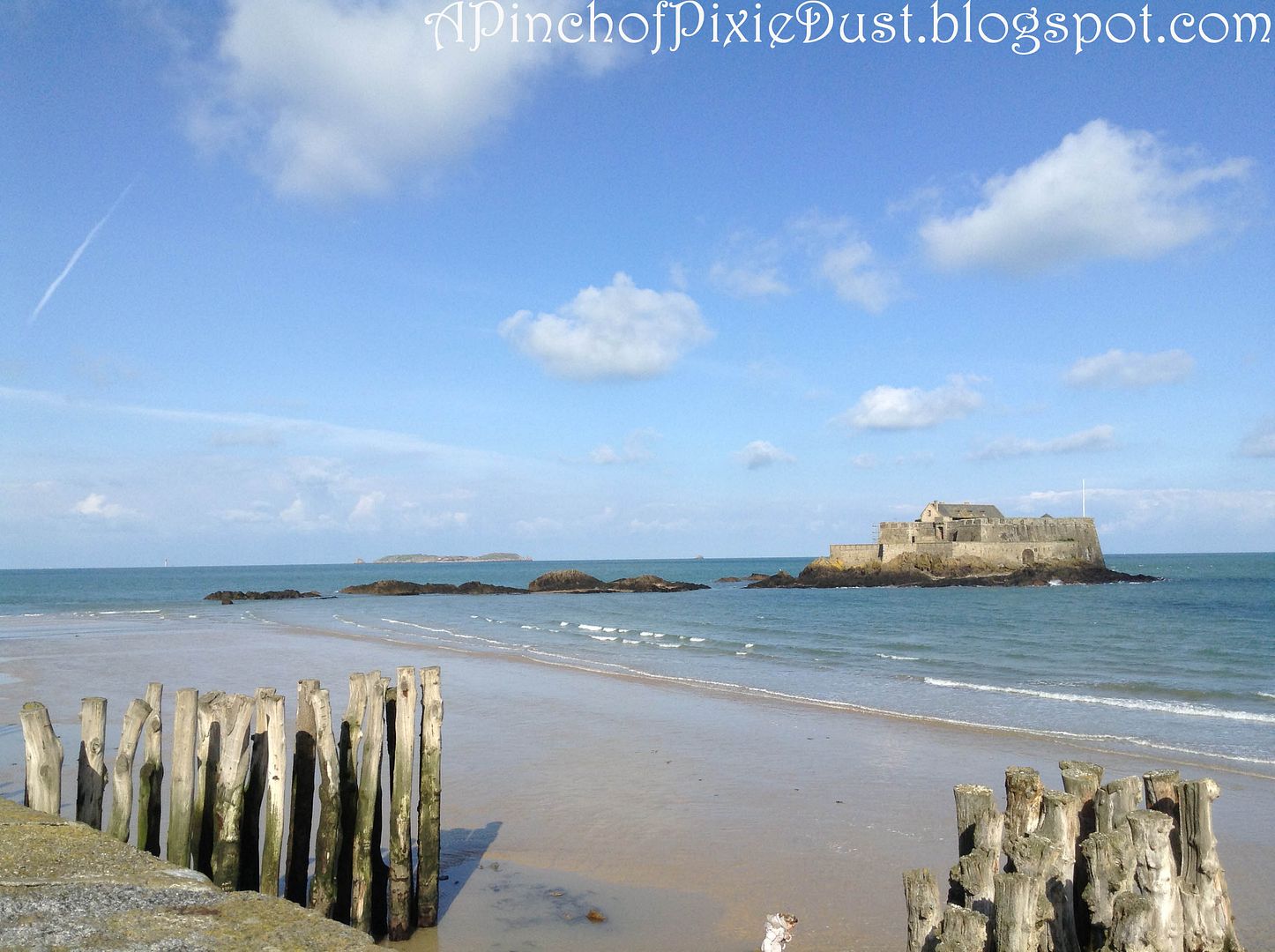 And this is how Europe does a seascape. With a little castle/fortification on every single little island in view. You could even walk out to that old fort, although we would have to wait for later in the day when the tide went further out. So we turned our steps back towards the very well-fortified entrance to the Intra Muros, where I saw this: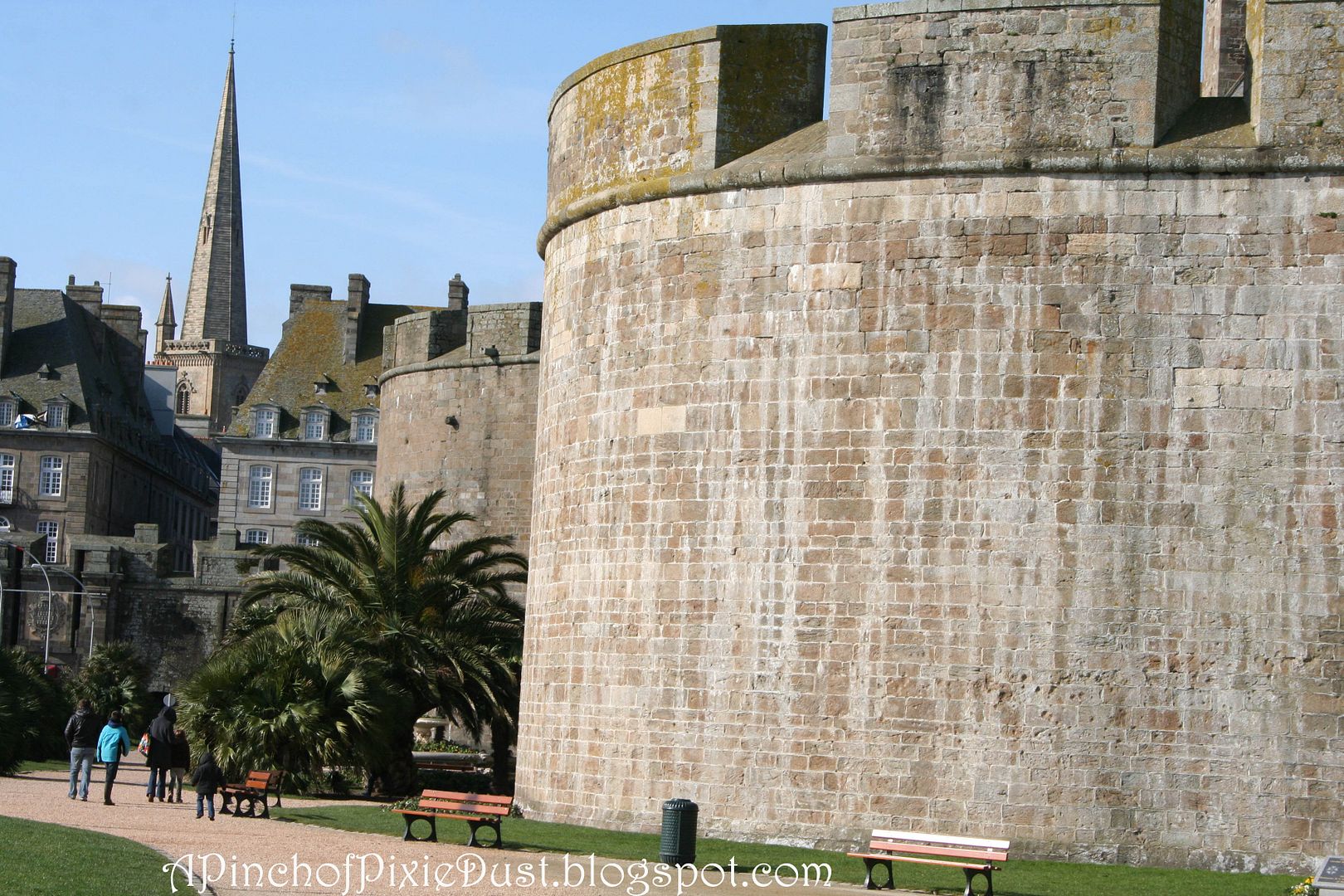 That HUGE old castle wall of the Hotel de Ville is really cool, as are the buildings and spires of the city in the background, but what I'd like to direct your attention to in this photo are the PALM TREES.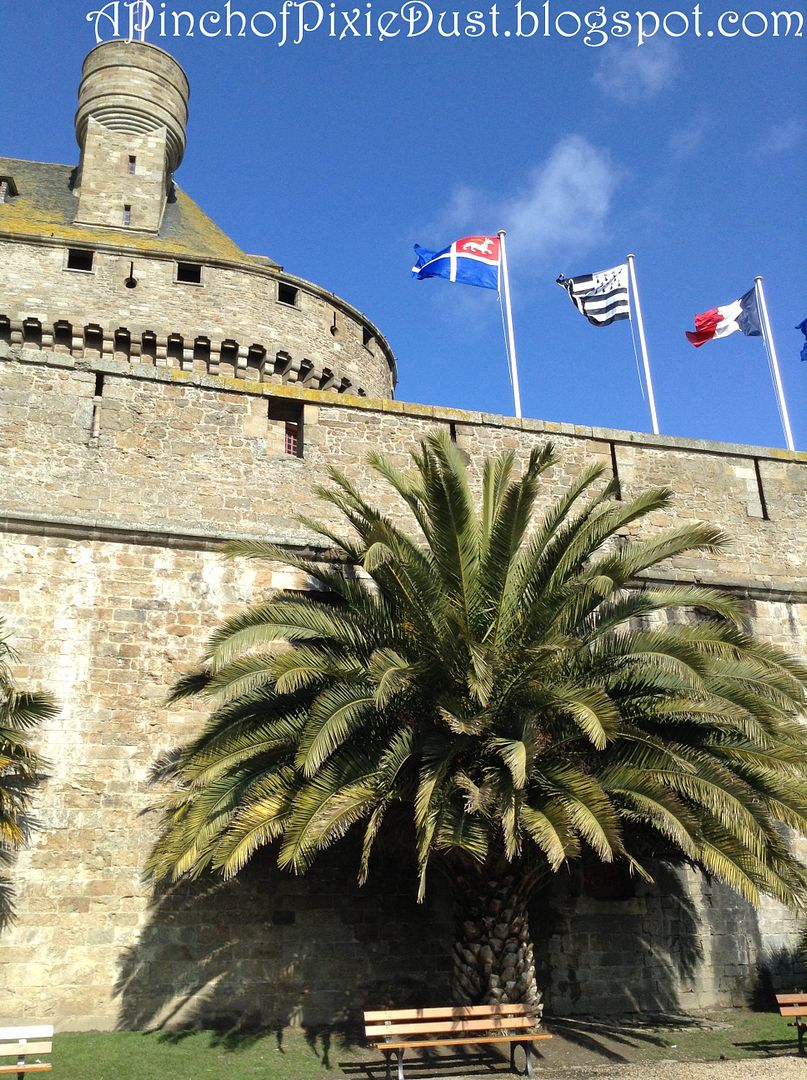 Especially that big one, because it was SO beautiful.
I felt like we had stumbled across some hidden corner of the tropics with the flowers and fountains and palm trees!
Seriously, can I get some palm trees like this for my backyard? In the US palm trees only seem to belong in the warmer parts of the country - Florida, California, etc. But in Europe they crop up in the most unexpected places!
And I could not get over the color of that sea with the blue sky. It was so different and so funny considering all the snow we had been encountering.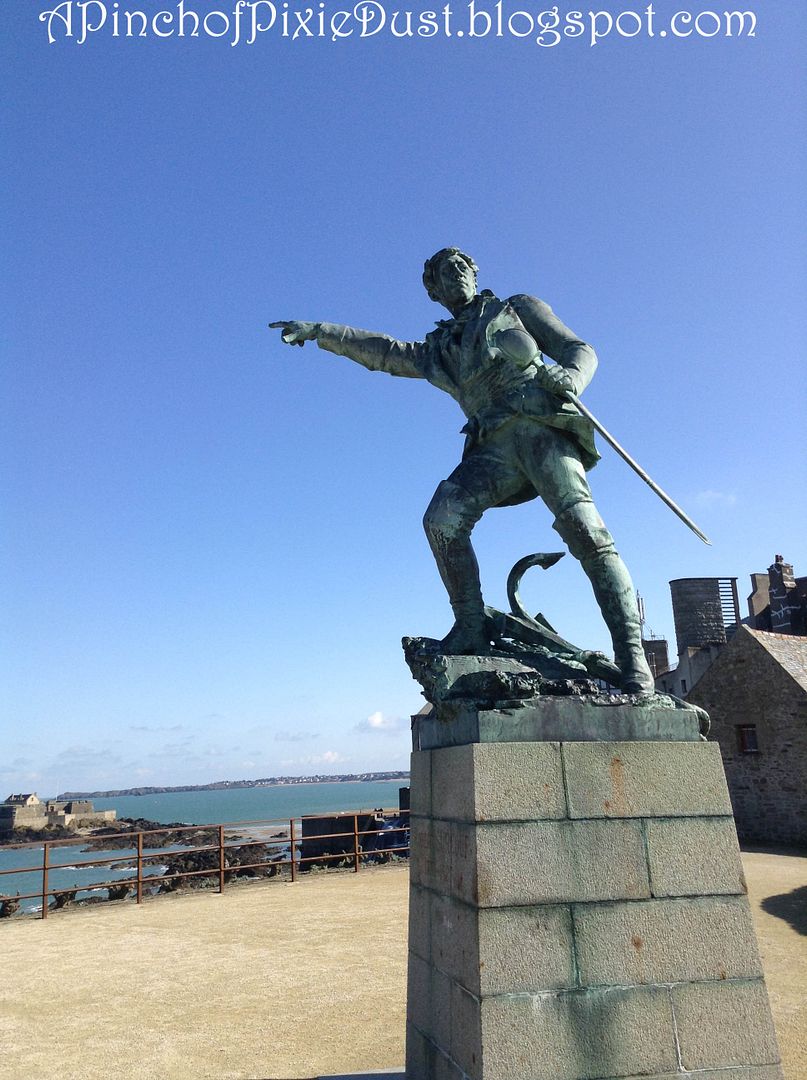 There was more of St Malo to explore - but to hear about that you'll have to wait for the next blog update!