The morning after our day of
exploring Mont St Michel
, I awoke to
the smell of freshly-made croissants
wafting up through the floorboards.
Guys.
I think the smell of freshly-made croissants may be the
best thing to wake up to EVER
.
We were staying at
Au Bon Accueil
, a charming hostel/B&B in a tiny little town in Brittany not far from Mont St Michel. The breakfast was a dream French breakfast...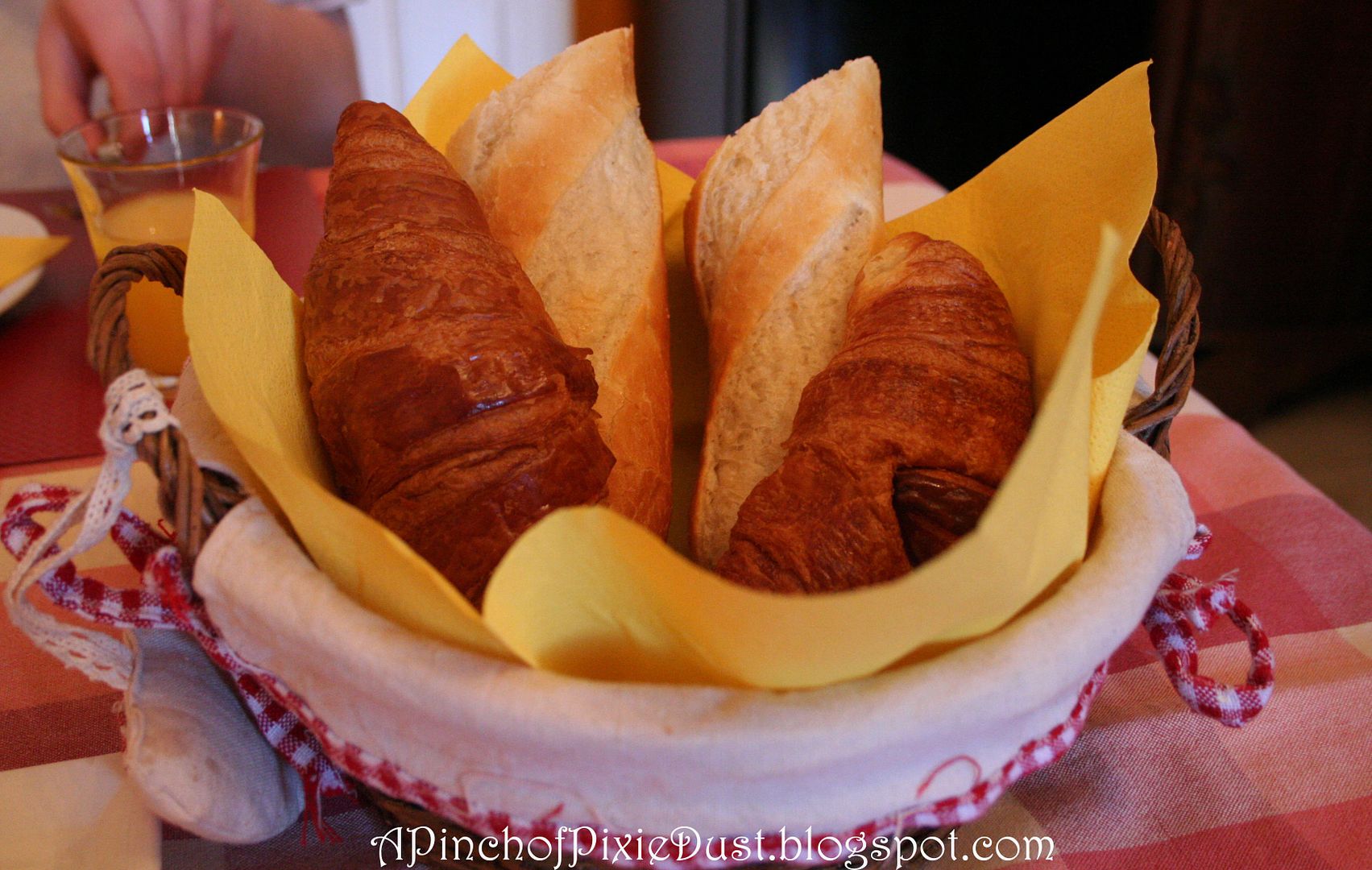 ALL BREAD. I LOVE IT.
Seriously, though, this was one of my favorite hotels from the entire trip. Finding hotels in France that were charming, convenient, safe, comfortable, AND cheap had been a real challenge - TripAdvisor and I spent a WHOLE lot of time together in the months before this trip. But Au Bon Acceuil managed to check off every one of those boxes!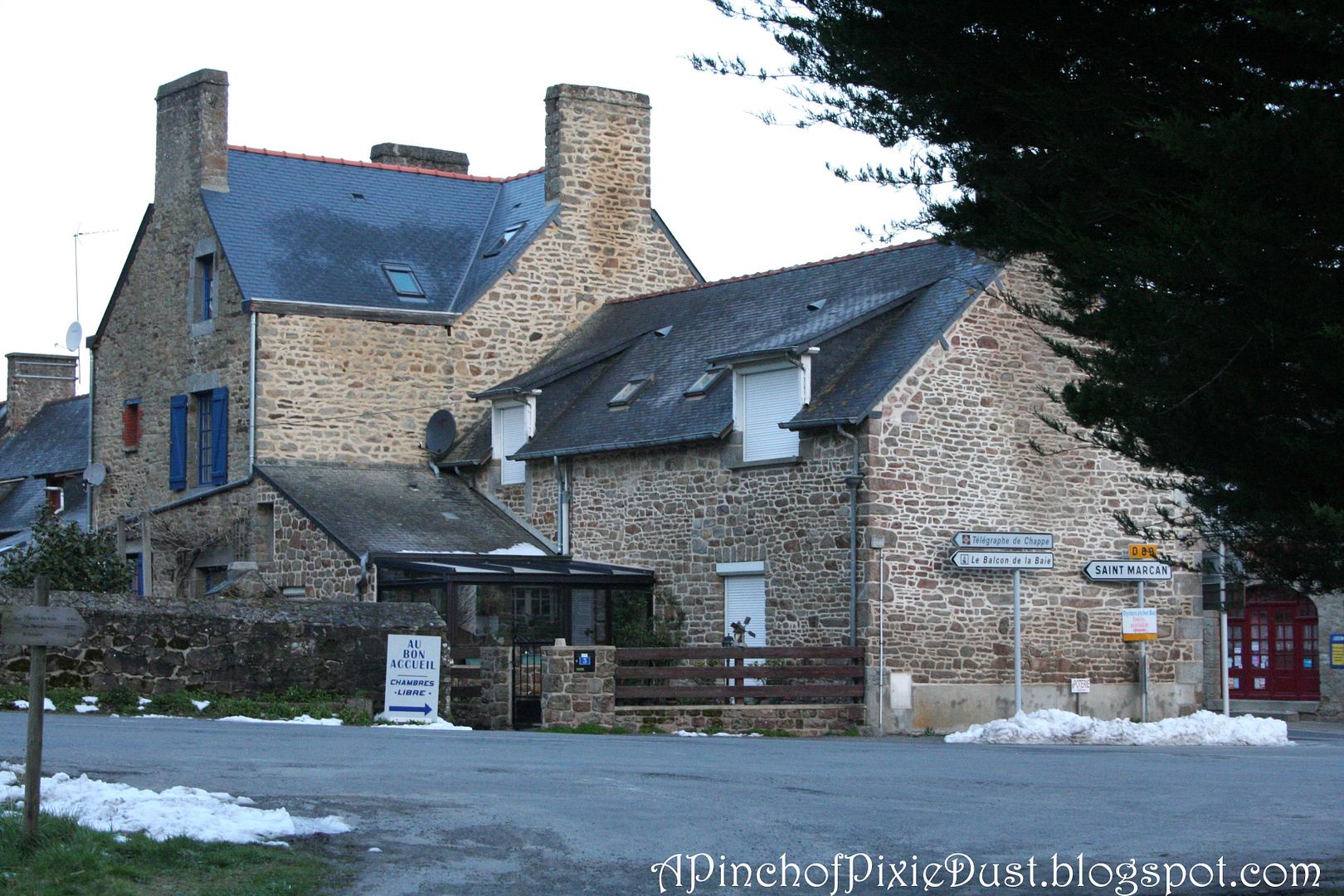 The British couple who ran the place, Paul and Jane, could not have been any nicer. They picked us up at the train station and drove us to the hostel, then drove us to Mont St Michel, and the next day drove us to train station yet again so we could visit
St Malo
for the day. I had been really worried about the transportation, because the hostel is in a somewhat remote town, but they were so great about giving us a ride to wherever we needed to be.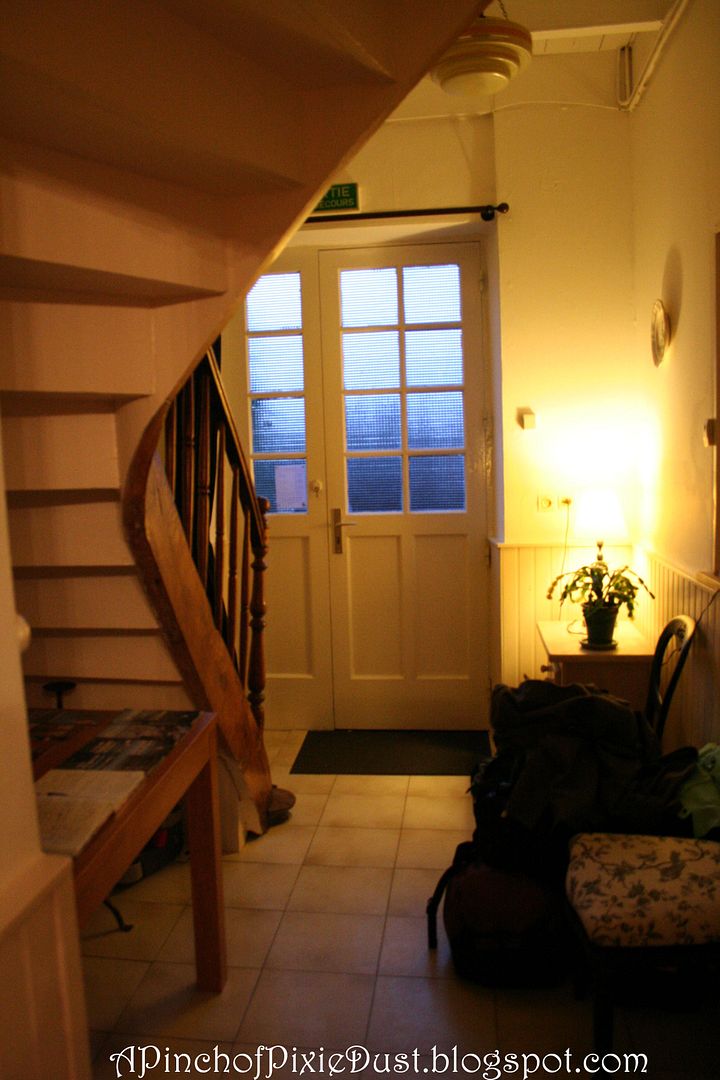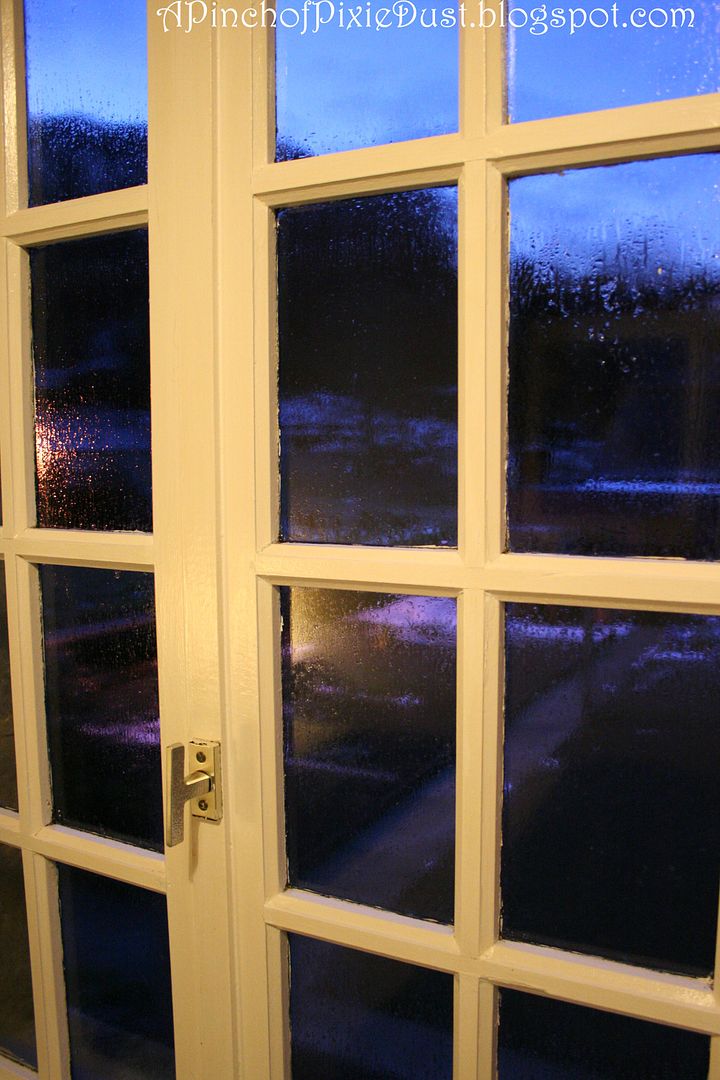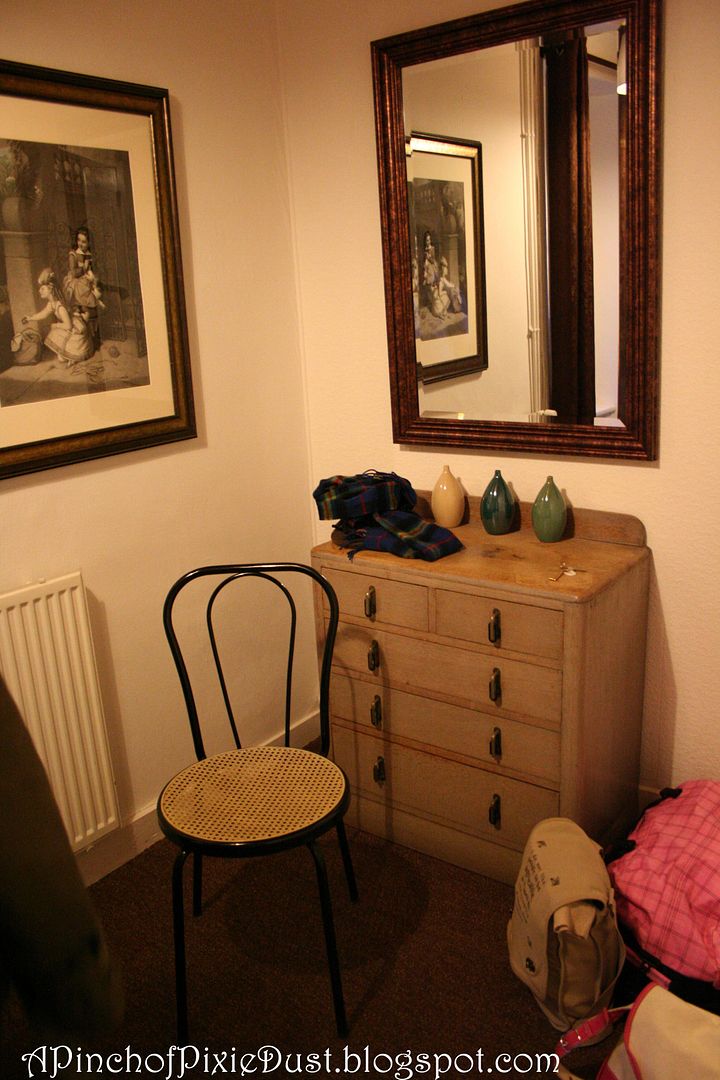 The house itself had all the quirky corners and old staircases that I want to find in a hotel in Europe but was perfectly clean and had all those necessary modern things too. ;) The room was small but cozy, with a nice en suite bathroom and the price was definitely right - 50 euro a night for two people.
I was so glad to find this B&B, because I was not a fan of the other options near Mont St. Michel. You could either stay at a local but expensive place on the island itself (and all of them seemed to have bad reviews), or you could stay at a touristy, still expensive chain hotel just across the bay from the monument. Au Bon Acceuil was so much nicer - and we got to explore some other parts of Brittany as well as the monument.
It was also wonderful to be out in the countryside, so quiet at night and no garish lights - I loved the feeling of being out of the big cities. And it was so fun to hear about local life.
My favorite story was of the Frenchmen who ran the Tabac (convenience store) right across the street. Apparently he has
no
set hours whatsoever - when he feels like opening the shop, he turns his red light on. When he feels like being closed, he turns it off. Gotta love the French.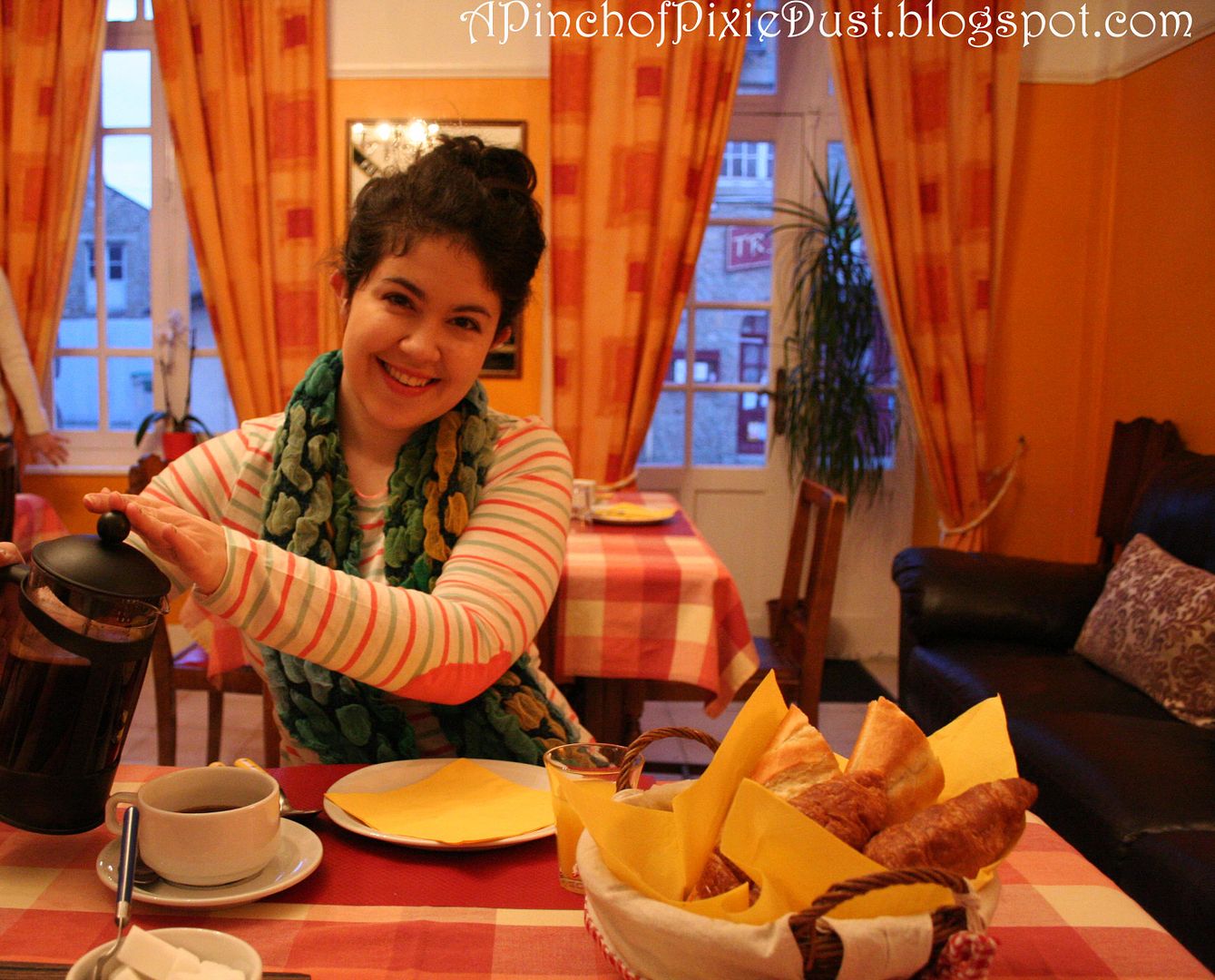 Oh, and did I mention the breakfast??
YUM.