It was one of those
Magic Kingdom
nights when you have no plan, and the only thing you need to do is just
wander blissfully
. :)
It was early September, back when I was a cast member, and I had hopped over to the MK after work, just because I felt like it. Everyone else seemed to be leaving, and the lines were as low as they get. This next picture may make you want to cry...
A completely deserted Peter Pan. It says it's 15 minutes, but it wasn't. It was ZERO.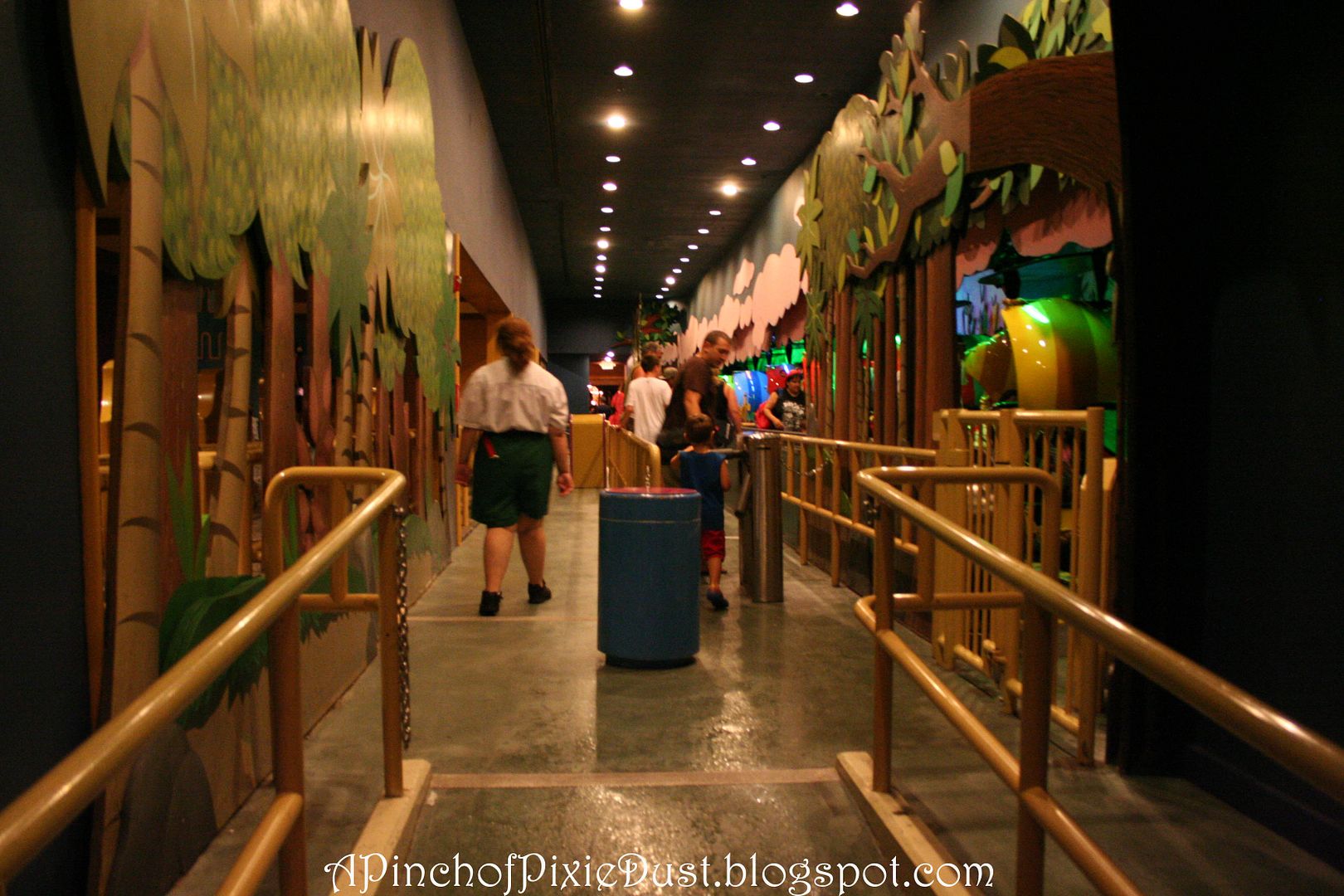 WHY CAN'T IT BE THIS WAY ALL THE TIME. Alas, if only... ;)
The reason it was so quiet was because
Wishes
was about to start, and I decided at the last minute that I wanted to see it. I knew I could probably find some little pocket (especially since it was just me) around
the Hub
or on
Main Street
, but - quiet though the rest of the park was - there were still crowds there, and that night I wanted to find someplace new to watch...
I had just crossed the bridge from Frontierland and was approaching the hub, still looking for ideas, when I noticed a little group of people standing by the railing. There was a perfect opening in the trees where you could see the castle! I wasn't sure how well you'd be able to see the fireworks, but I figured it was worth a try...
As you can see, the view of the fireworks was somewhat blocked by the branches, but I still thought it was a charming place to watch! I really love how the trees frame your view, and it's neat to see more of the side of the castle across the water. You really notice the color changes - not just of the fireworks - but of the
castle
from this angle. It starts out in orange above...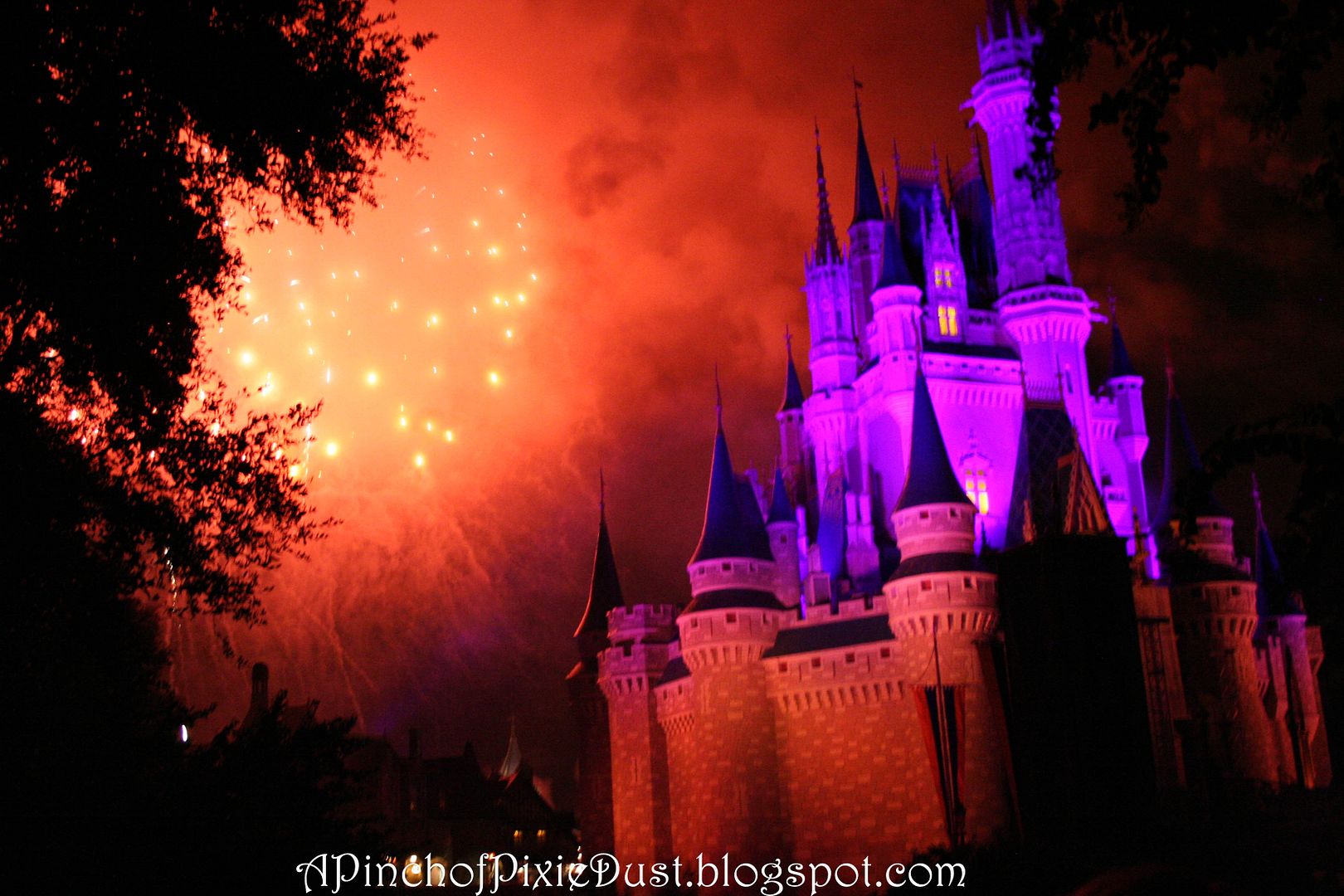 Then slowly the orange fades out and it goes pink...
...and in the end it's all pink and red and purple. I'm pretty sure the princess segment of Wishes was about to start at this point!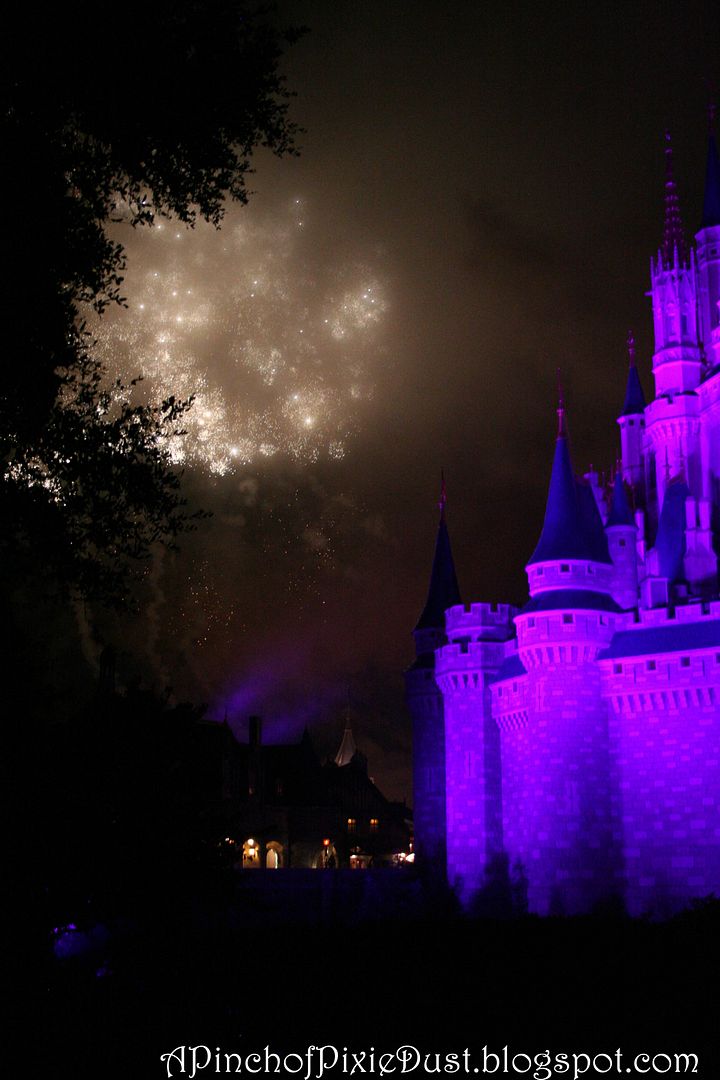 Yep. I see pixie dust fireworks. They come right before the Cinderella music. Also notice the lights of Fantasyland in the background - so pretty!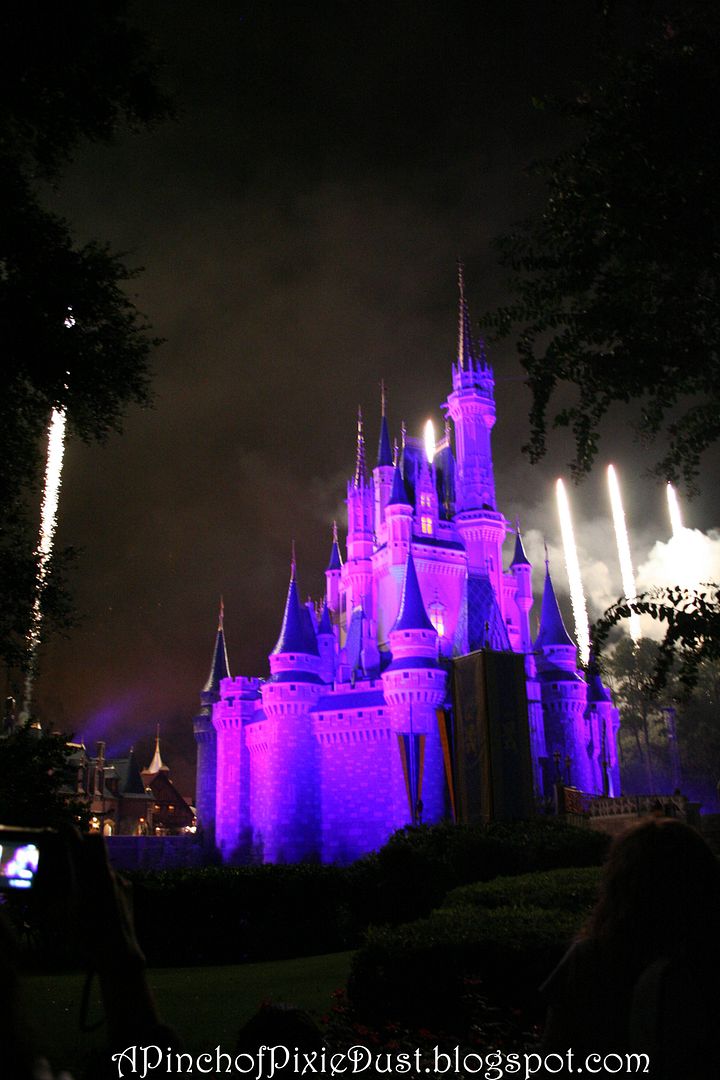 The framing fireworks are also a big blocked, but I love how it's green landscaping stretching out in front of you instead of crowds. That was one of the best things about this spot - you weren't crushed in by crowds like a sardine, and it was easier to move once Wishes ended.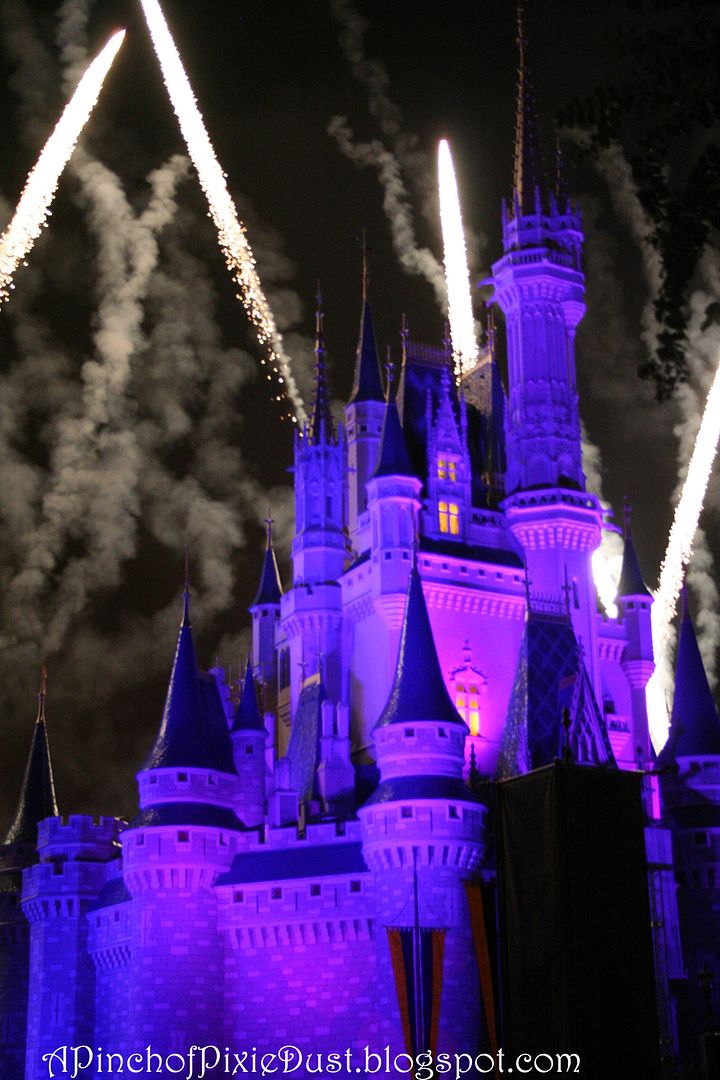 It was the perfect place to make some last minute wishes. :)