Today's post is going to be all about elegance and sophistication of a GRAND kind...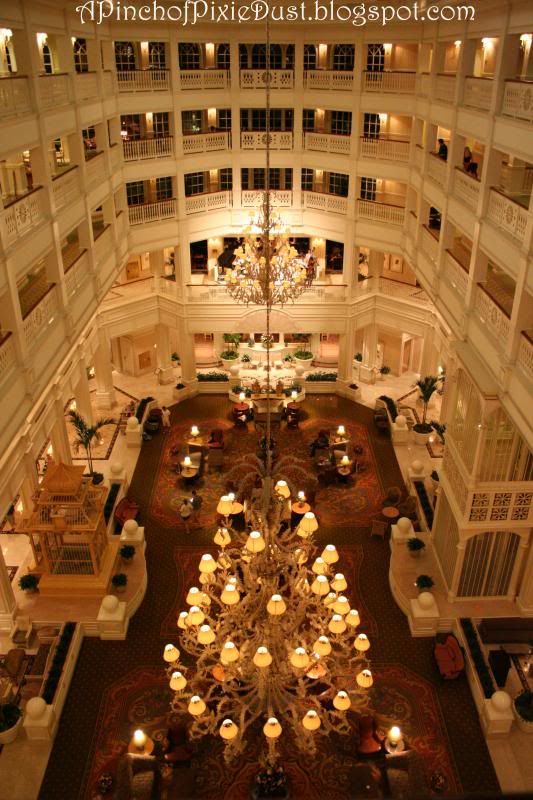 The
Grand Floridian Resort
is one of those marvelous Disney places where you can get a huge amount of enjoyment out of
being
there even if you aren't actually
staying
there.
Many are the happy hours I've spent sitting in my favorite chair in the lobby, listening to the
band
or the
pianist
, or wandering around the first two floors soaking in all the details. And, as usual with Disney details, some of the best ones aren't in plain sight. Some of the best pixie dust is hidden right under your nose...or rather,
under your feet
!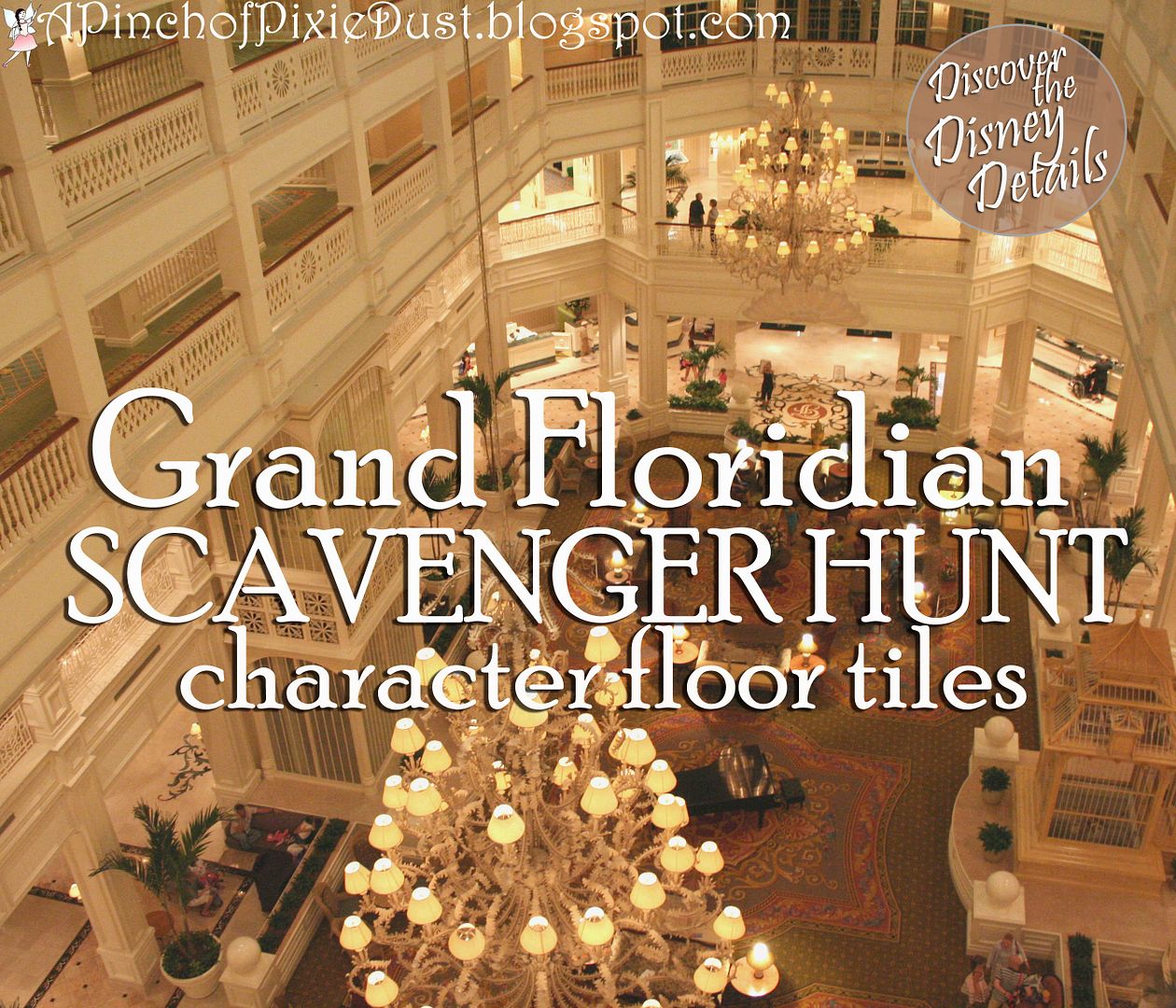 Today's post is all about the
Grand Floridian's Disney Character Floor Tiles / Mosaics
! I feel like I discover a new charming tile scene every time I'm at the Grand, because they're all over the first two floors of the Main Building. They're so pretty, but they're also so easy to walk right over without even noticing.
You know how I love my
Disney scavenger hunts
, so to spice the post up a bit, I thought I'd make this one into a
mini hunt
. I'm not going to tell you exactly where each mosaic is - instead,
you
tell
me
in the comments!
1. A Big Swirly Mosaic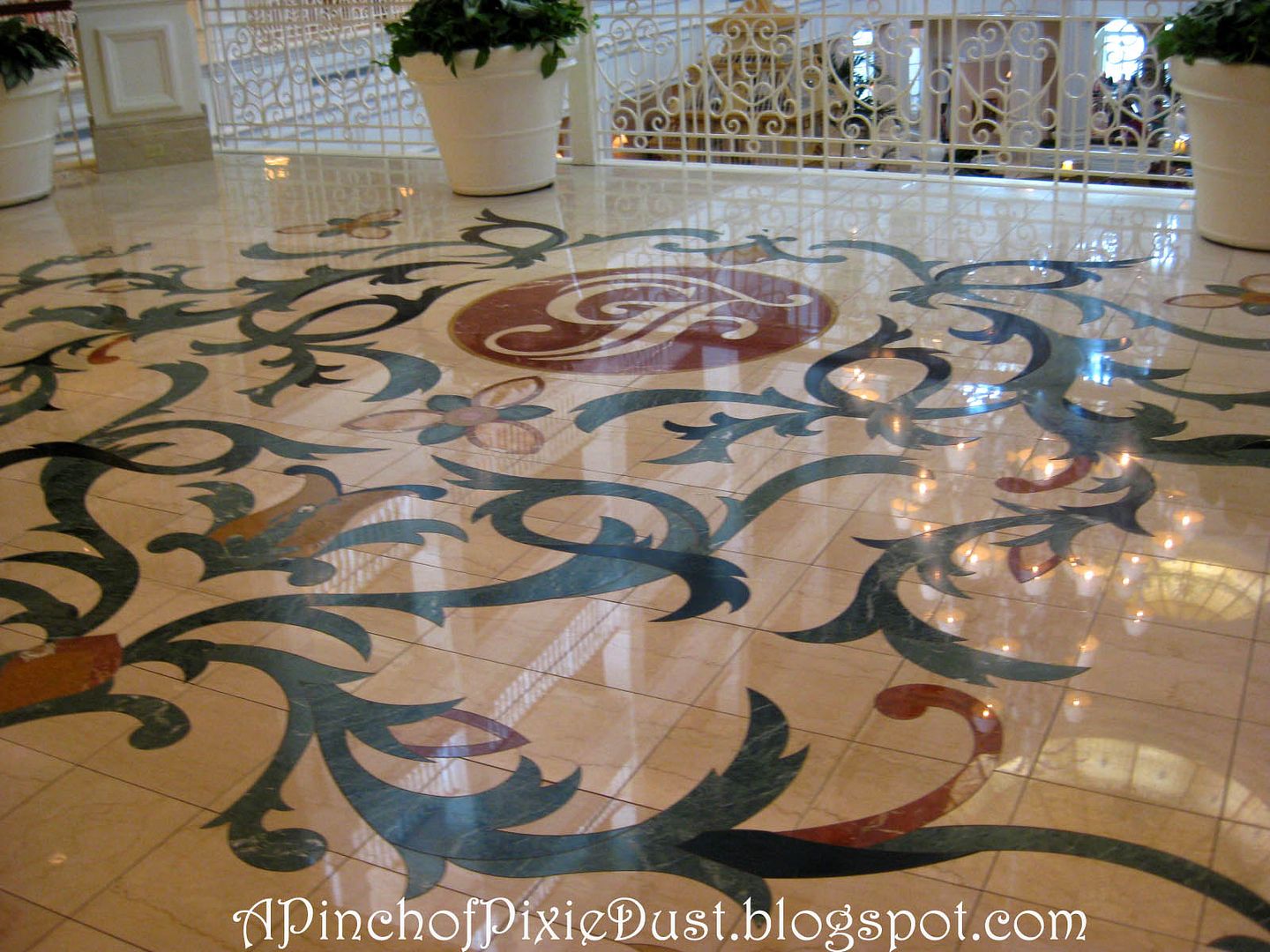 Look for this elegant floor design with the stately "GF" - it's pretty big, so it probably won't be hard to find...once you find it, be sure to look a little closer and see what
else
you find...
2. The Fab Five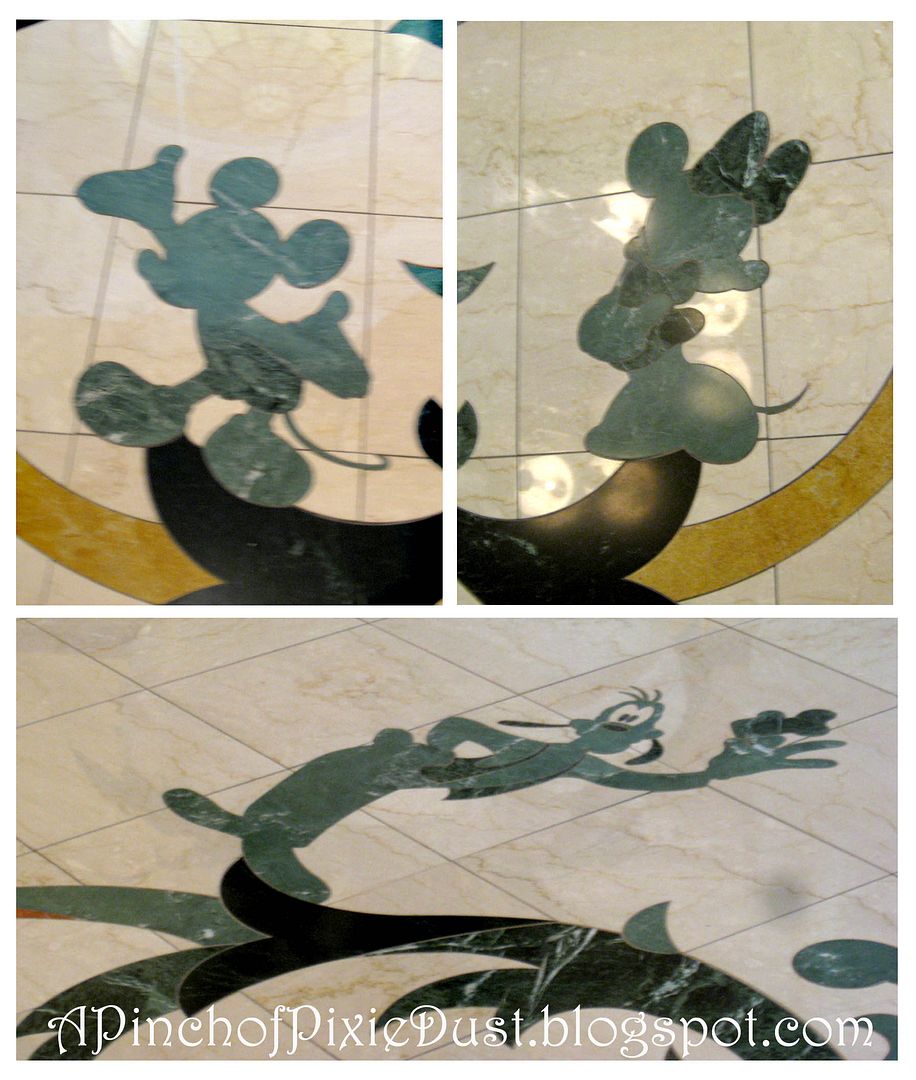 Mickey, Minnie, Goofy, Donald, and Pluto are immortalized in green marble somewhere in the Grand Floridian. Have you ever spotted them?
3. Peter Pan and the Darlings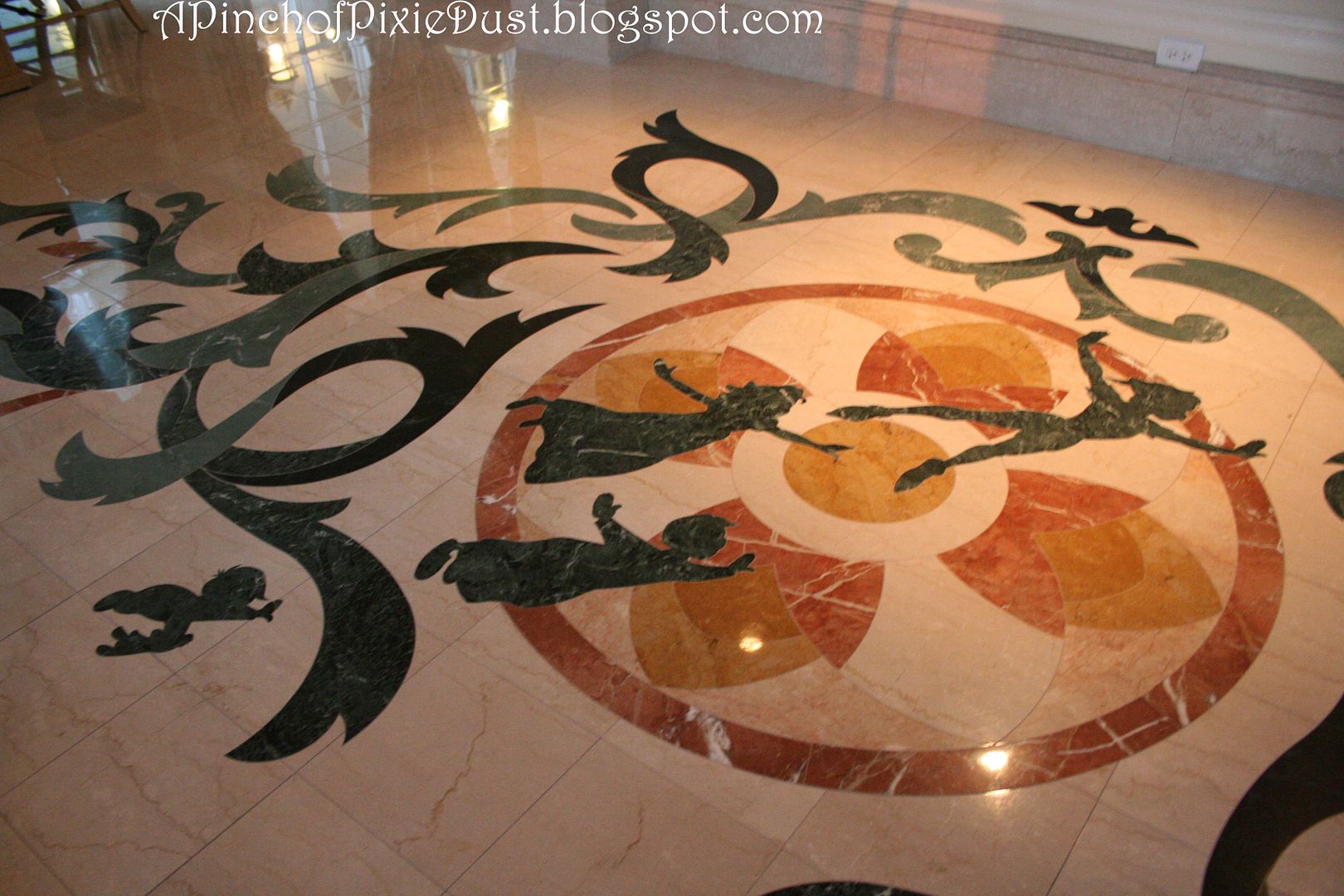 They Can Fly, They Can Fly, THEY CAN FLY!! Peter Pan, Wendy, and the Darlings are soaring across the Grand Floridian floor. :)
4. Tinkerbell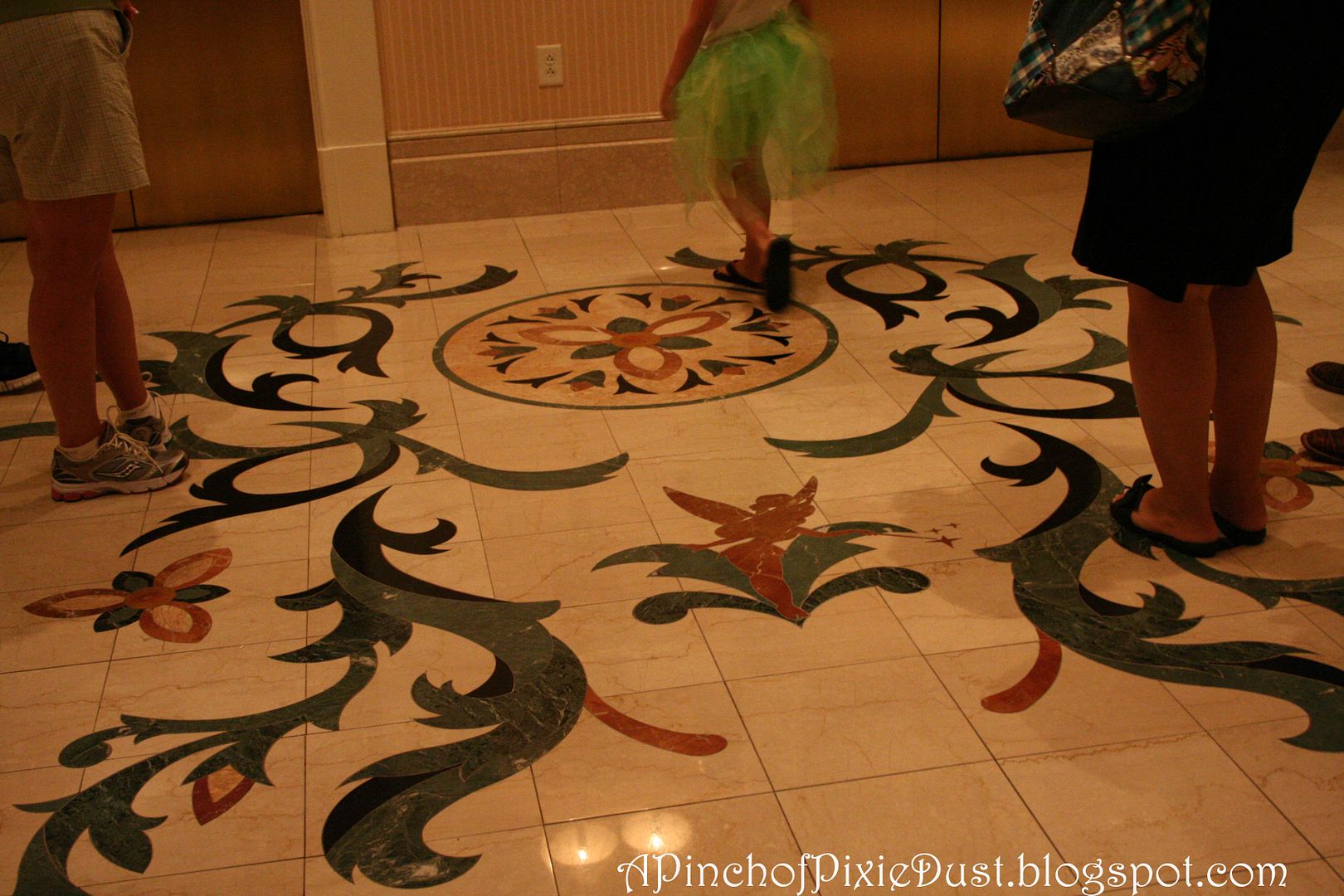 If you didn't spot Tinkerbell with Peter, not to worry. That snobby pixie gets her very own floor space at the Grand. Also, I was kinda secretly excited when I took this photo that it included the Tinkerbell mosaic WITH a real little Tinkerbell's green skirt in it.
5. Cinderella and Prince Charming
AHhhhh...don't you just love this moment in the movie?? When Cinderella and Prince Charming first meet and he kisses her hand and it's basically just the sweetest thing ever and you kinda melt inside?? Yeah, it's there as Grand Floridian floor art! Also excuse my gold shoe. It's not quite as elegant as a glass slipper, but at least it's sparkly.
6. Mrs. Potts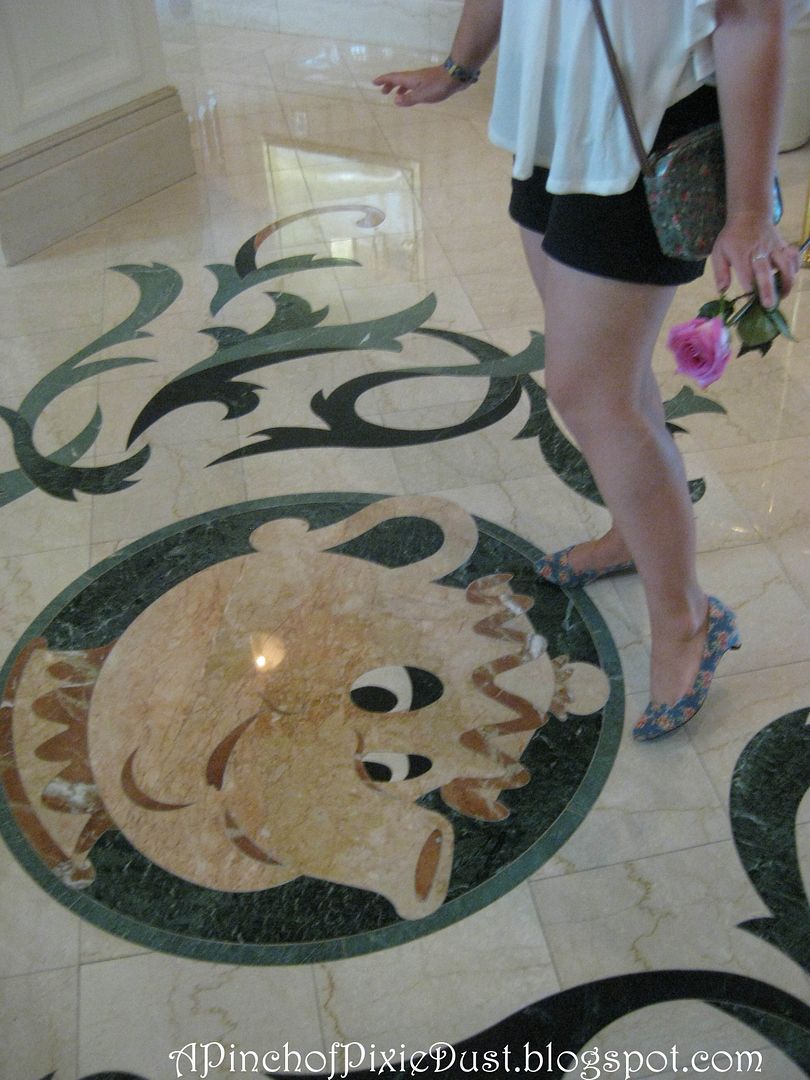 I take my Grand Floridian footwear choices very seriously. When it's not the gold slippers, it's the blue rosebud heels. LOL. But really - how sweet is Mrs. Potts? She looks so kind and motherly.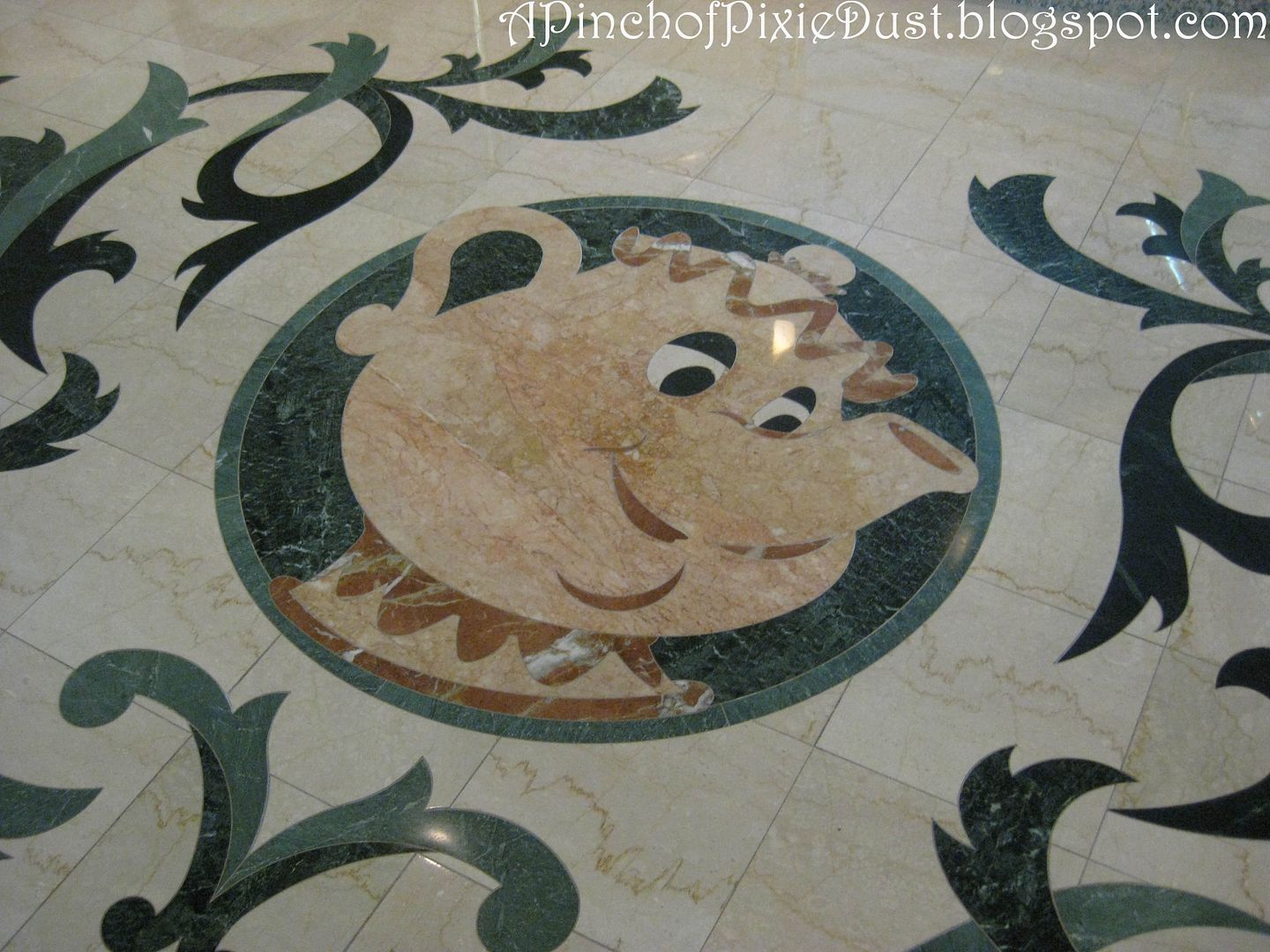 7. Chip the Tea Cup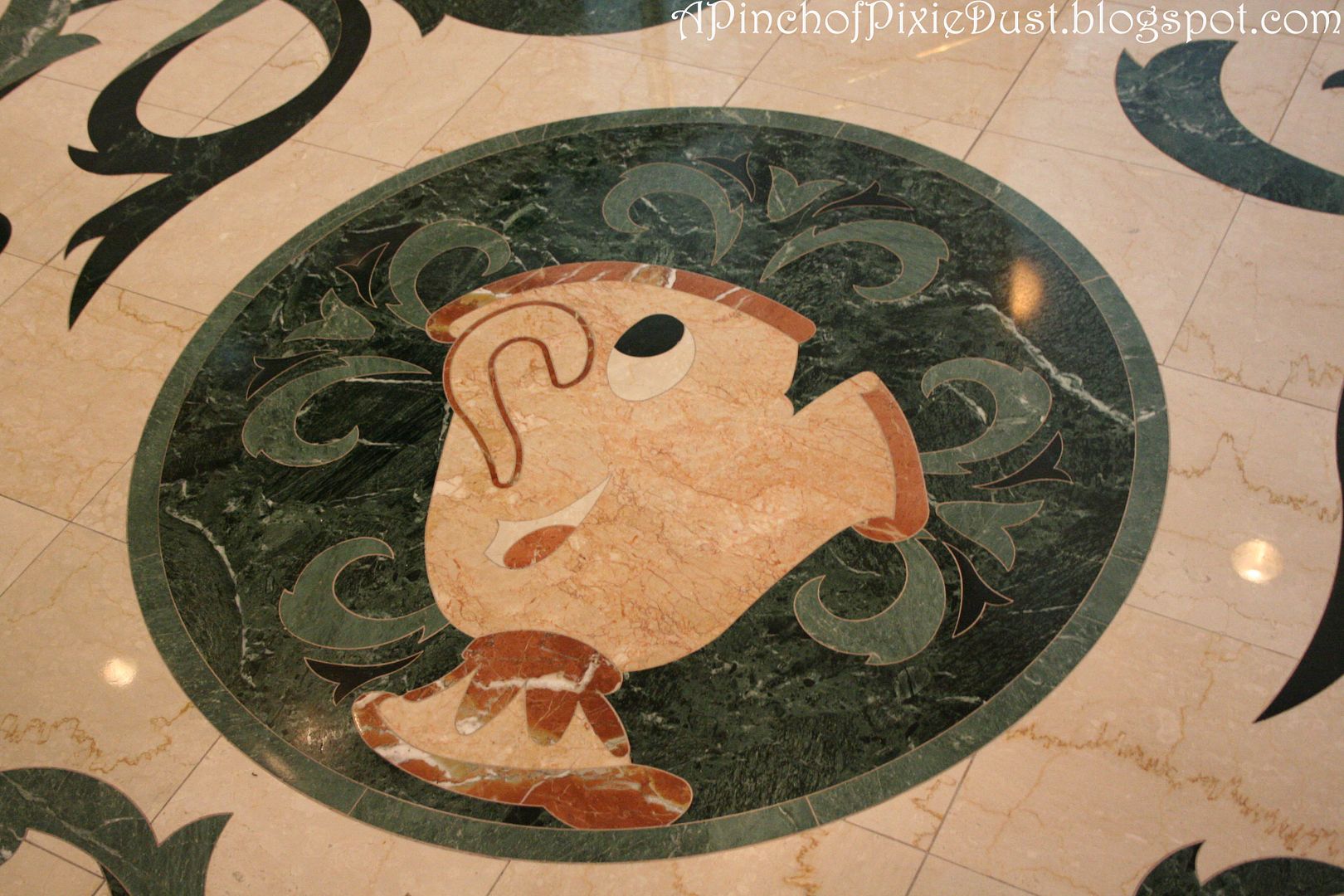 This little tea cup really gets around - he managed to sneak along with Belle when she left the castle, and he's also here at the Grand Floridian!
8. A Red Marble Rose
Sadly there is no Beauty and the Beast floor mosaic at the Grand that actually
has
Beauty and the Beast in it (at least I'm pretty sure there isn't...there should be...), but at least you can find the enchanted rose somewhere underfoot!
BONUS POINTS
if you find/know of any additional Disney Character floor art at the Grand Floridian - I didn't have photos of all of them, but I know there's another Mickey and Minnie hanging around somewhere. ;)