I thought I'd start today's post with a good truth to live by...
MICKEY WAFFLES ARE THE BEST.
It's Sweet Treat Monday, and while I'm not exactly sure if a Mickey waffle counts as a dessert or not, we're gonna go with it.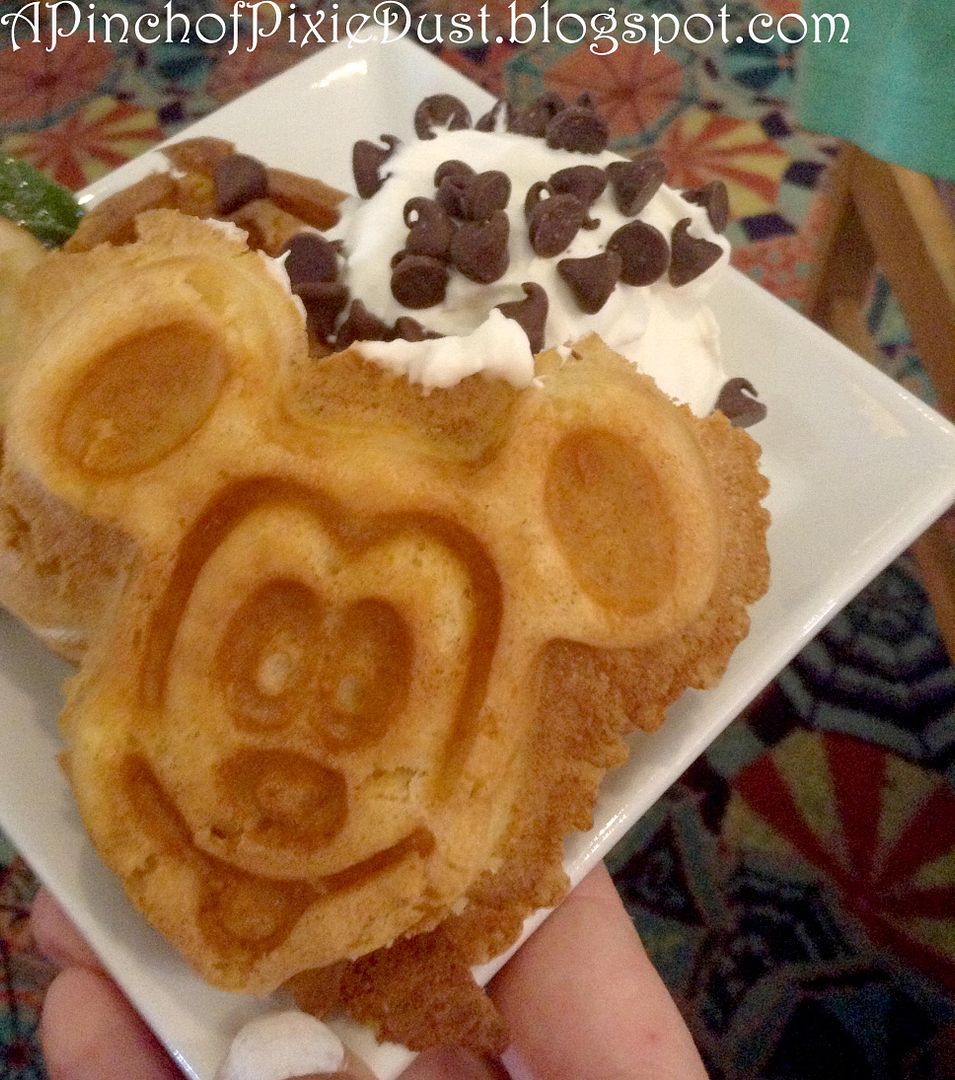 I guess once you slather it in whipped cream and chocolate chips (the best way to eat it btw!), it probably counts as a dessert. ;)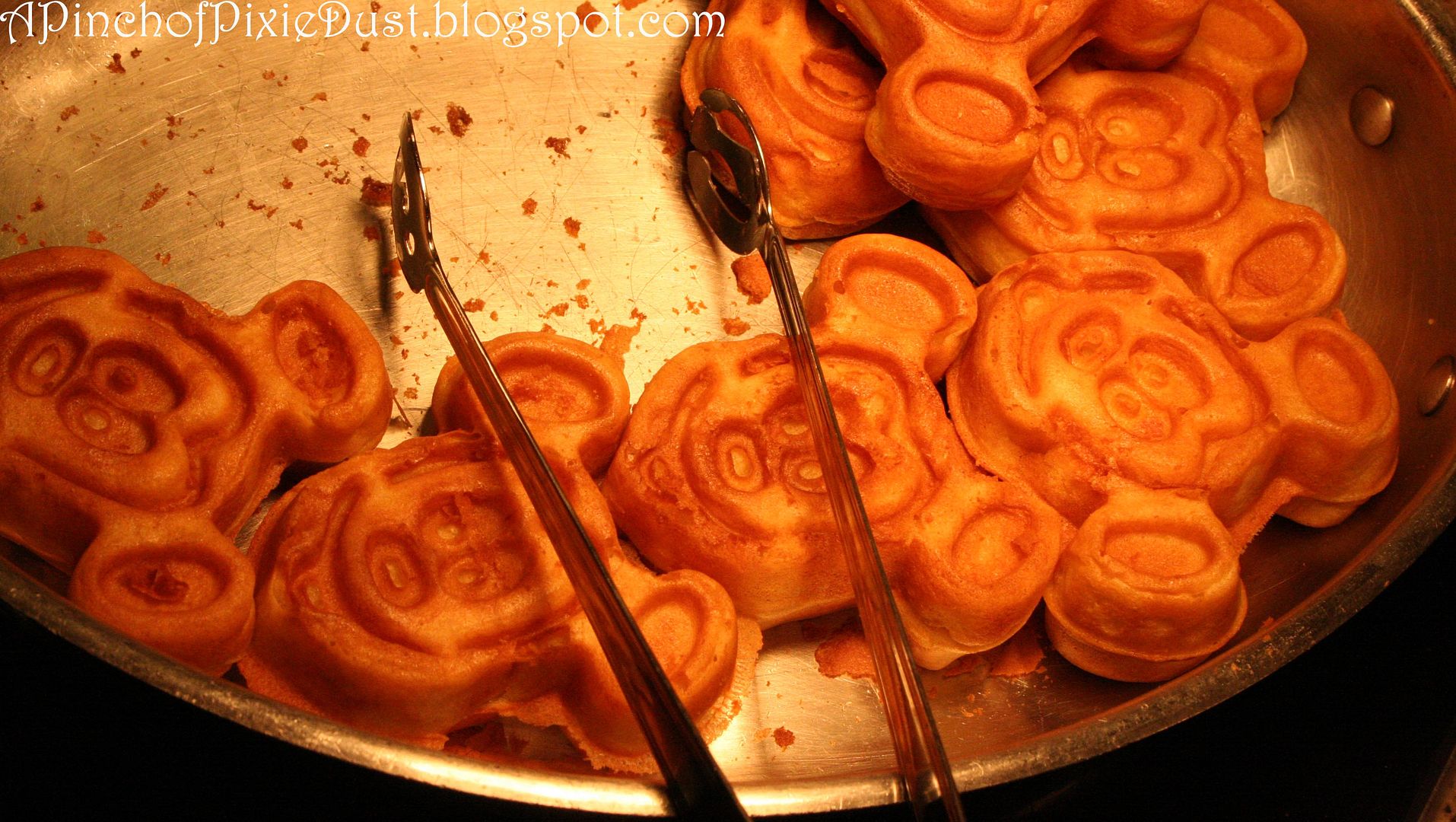 The Mickey Waffle is one of those classic Disney snacks that you'll hear a lot of hype about...and in my opinion, it definitely deserves it.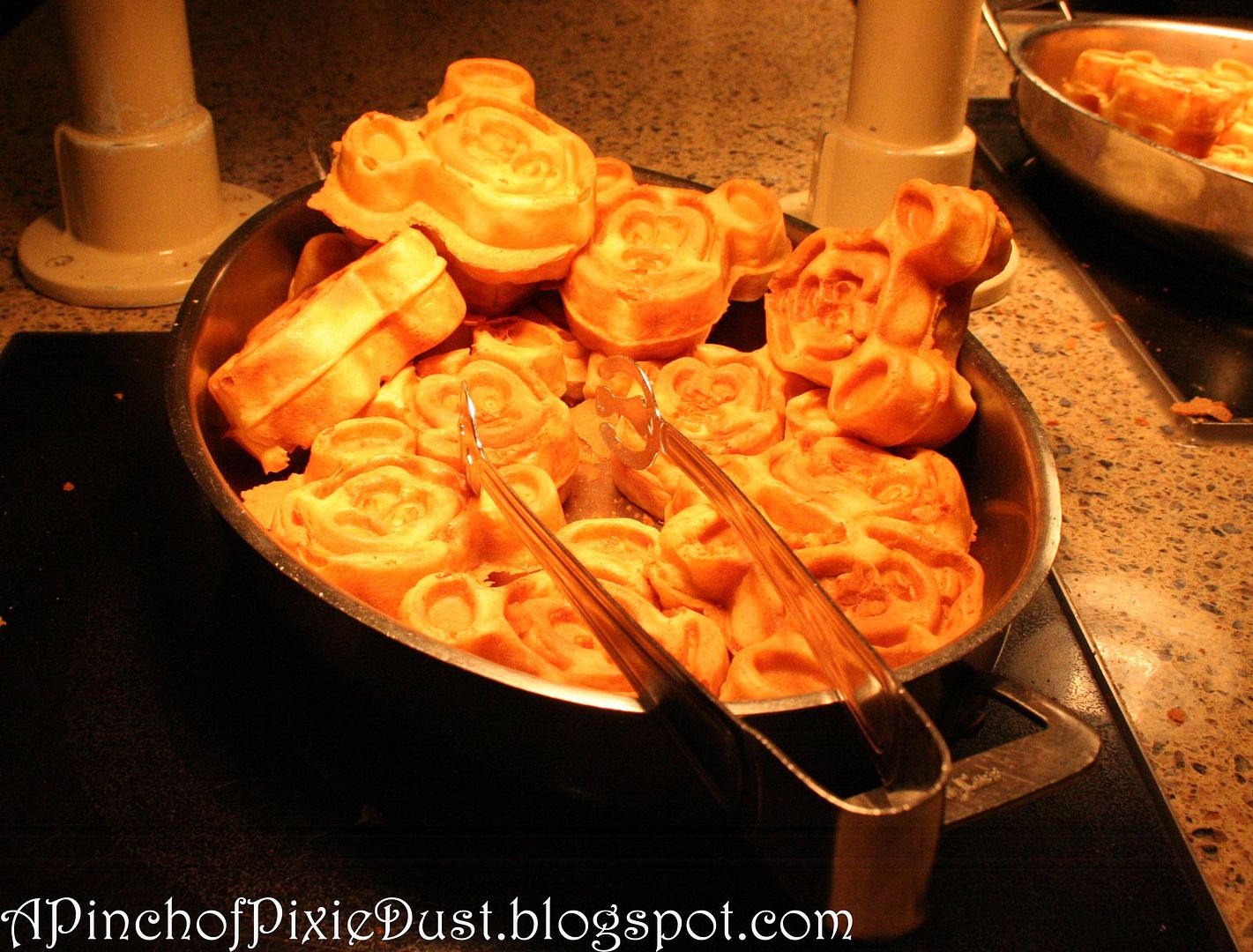 Those mouse ears give you the perfect amount of crunchy edges...especially when you get a warm waffle fresh from the waffle iron - and it's so perfectly golden and crispy on the outside and soft on the inside and of course there's Mickey smiling right up at you!
You'll find these guys - in larger size and in smaller size (but sadly not in "Minnie" size. - at restaurants and food courts all over WDW, but in my opinion, the best spot to enjoy them is at a really good breakfast buffet...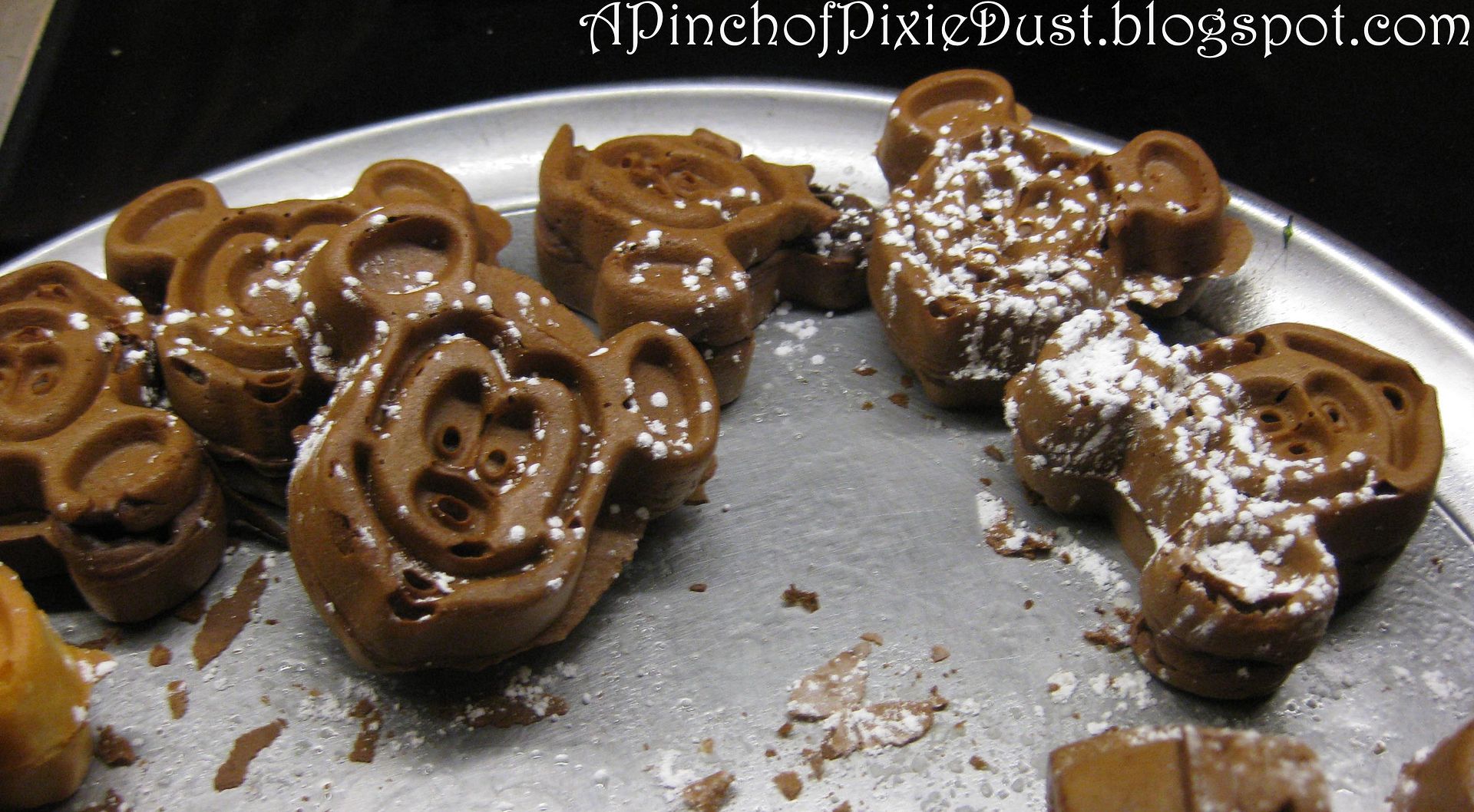 Take the Crystal Palace, for instance, where they have not only classic golden Mickey waffles but also CHOCOLATE Mickey waffles dusted with powdered sugar!!!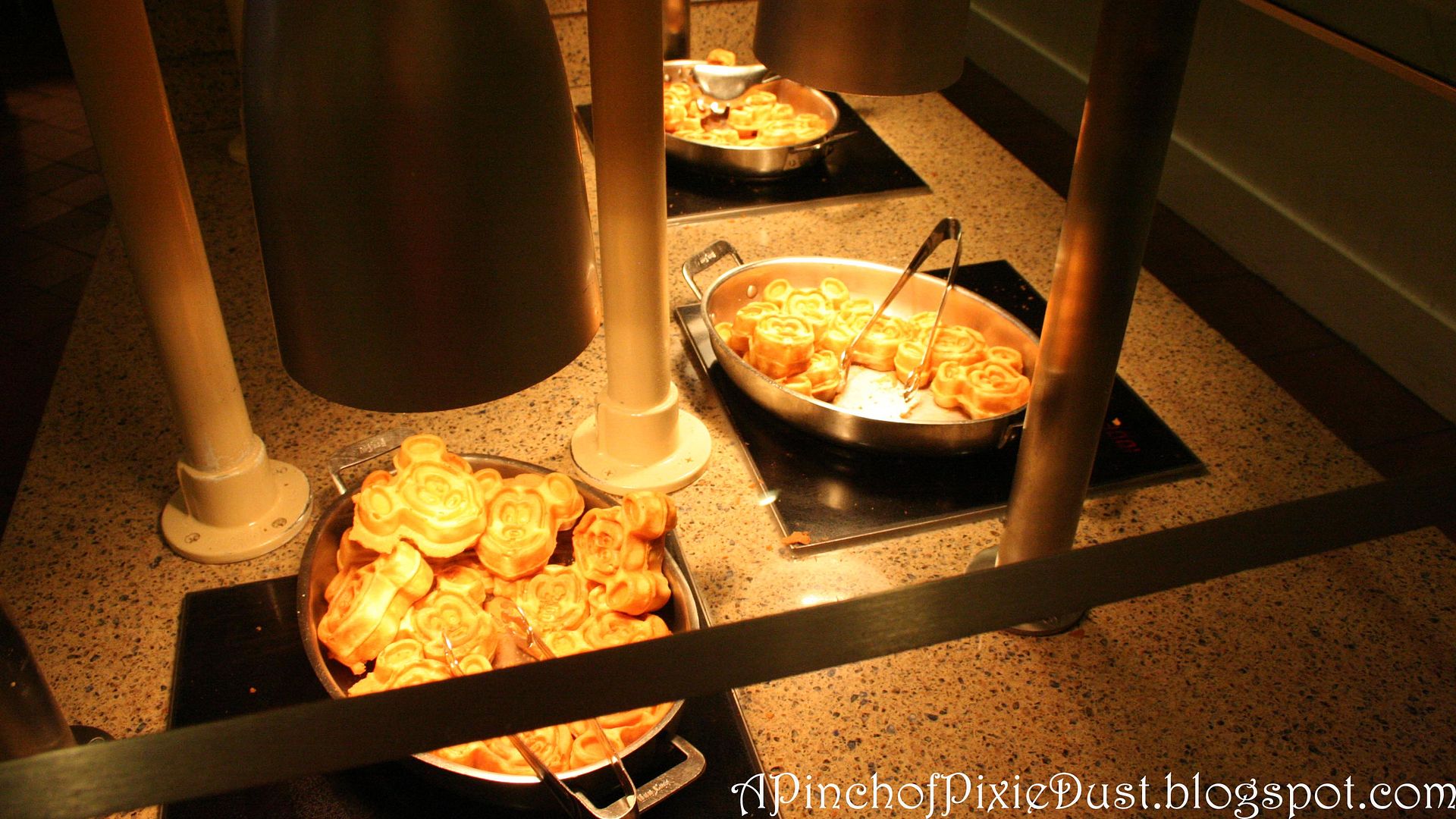 There's also the Cape May Cafe, where you'll find not one, not two, but three dishes brimming with tasty Mickey's!
...and when you get Mickey waffles at a breakfast buffet, there's almost always a topping station with that all-important whipped cream and chocolate chips!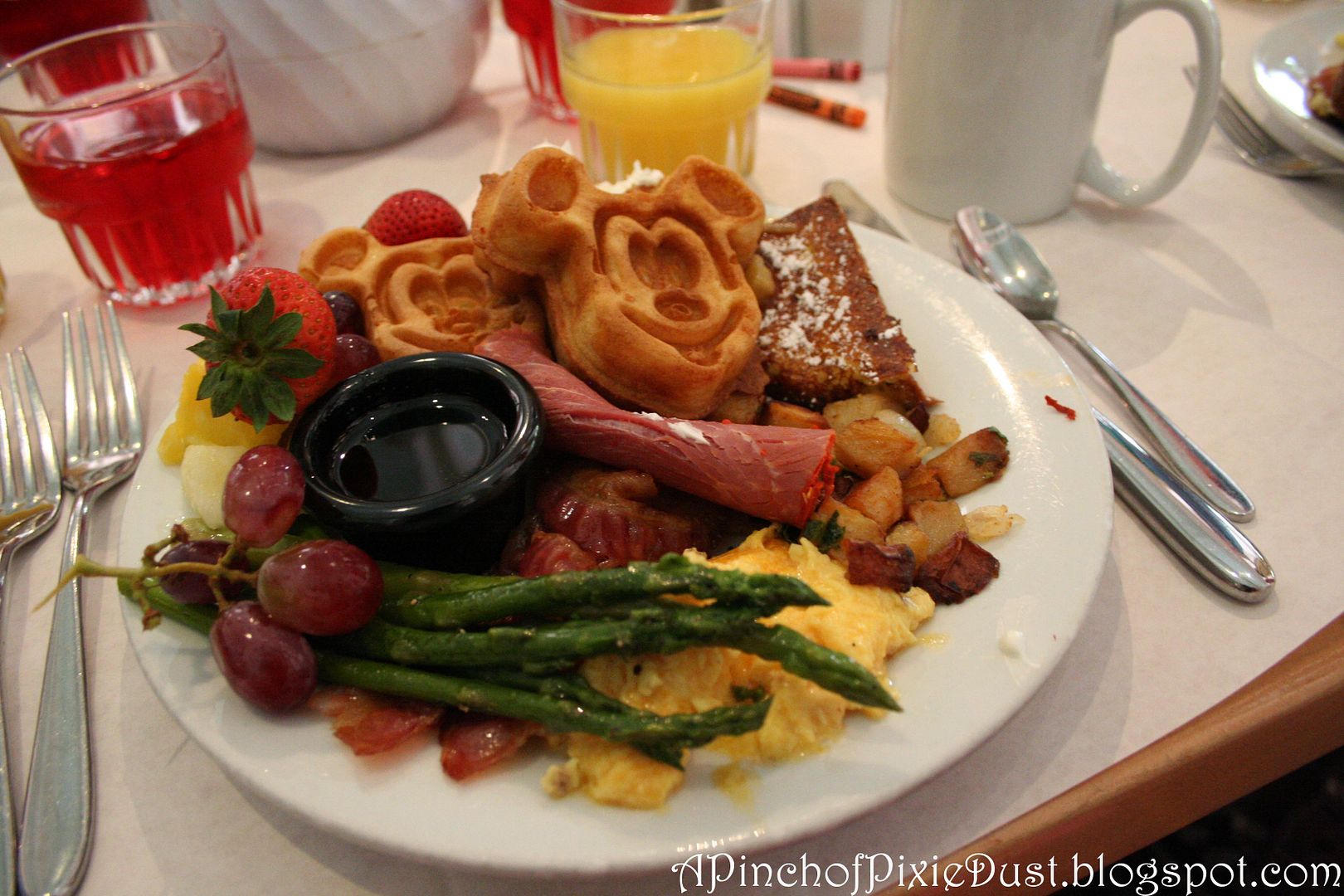 And, I mean, you can also get a plate full of other tasty breakfast foods too. But let's face it.
It's really all about the Mickey waffle!