I was working on a
trip report update
about
Epcot
last week, and it made me realize how much I miss
World Showcase
. I miss all the countries really, but the other day, in particular, I was really wishing I could be in...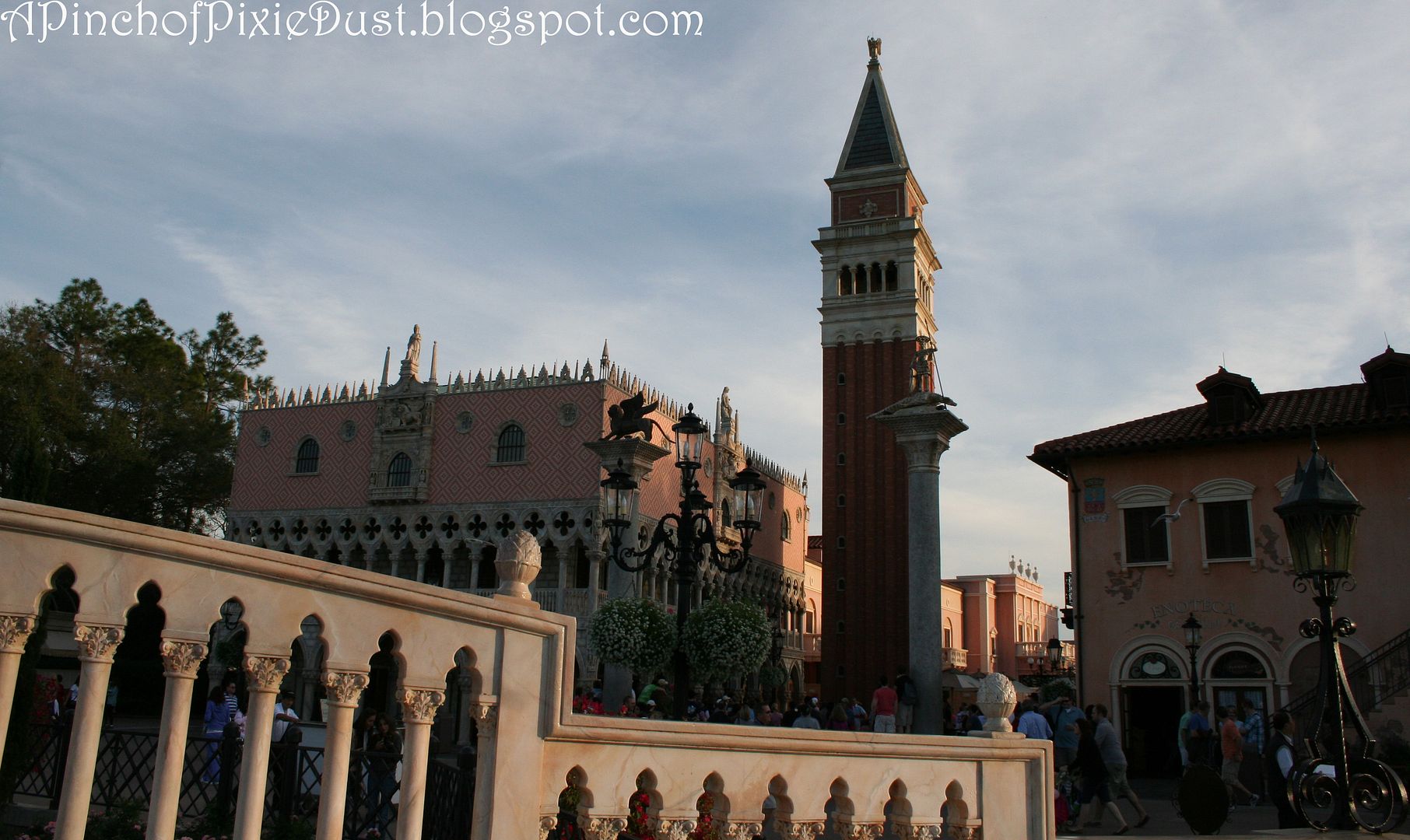 ITALY.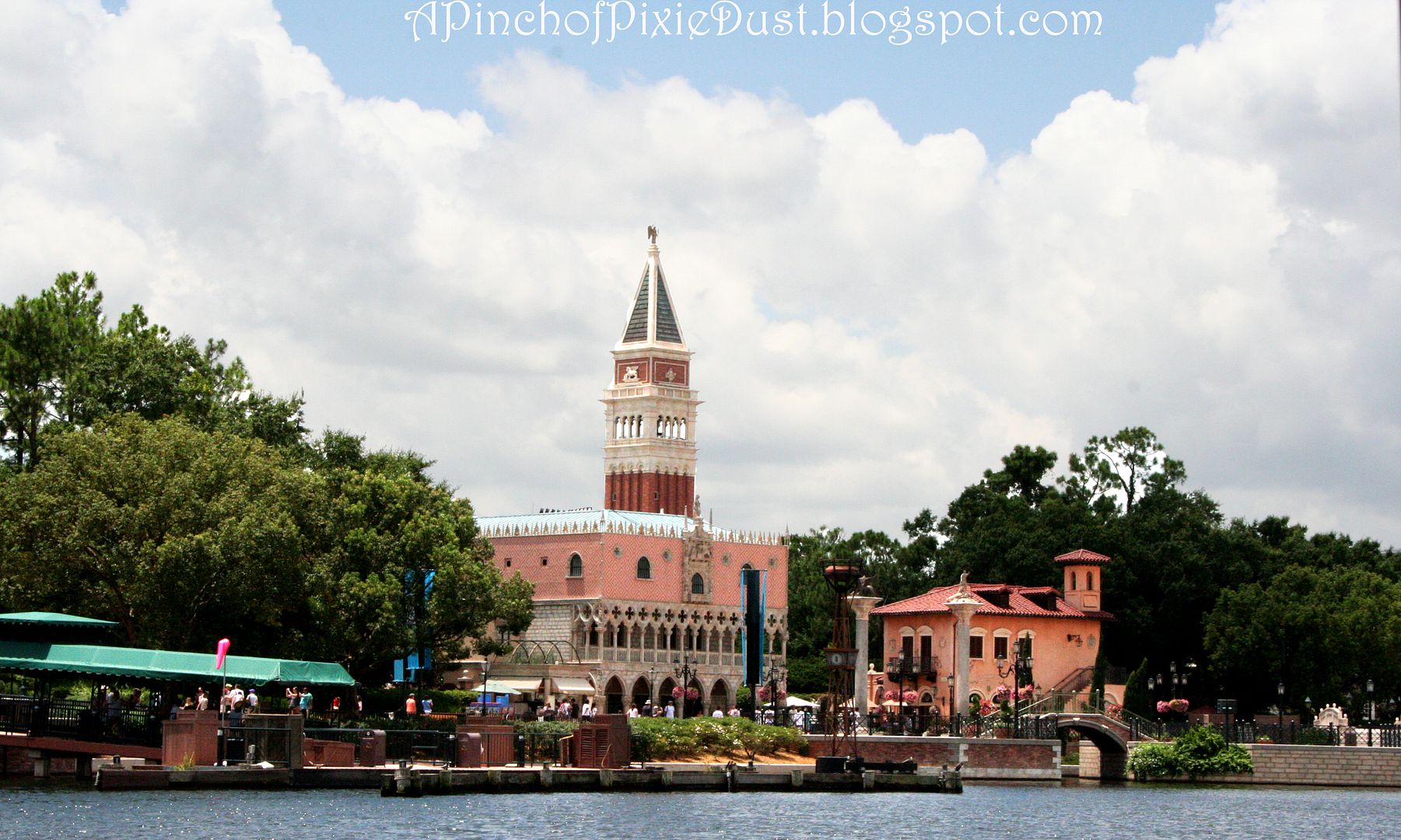 Is it not a BEAUTIFUL sight when you're crossing the lagoon in a friendship and see that pretty pavilion before your eyes?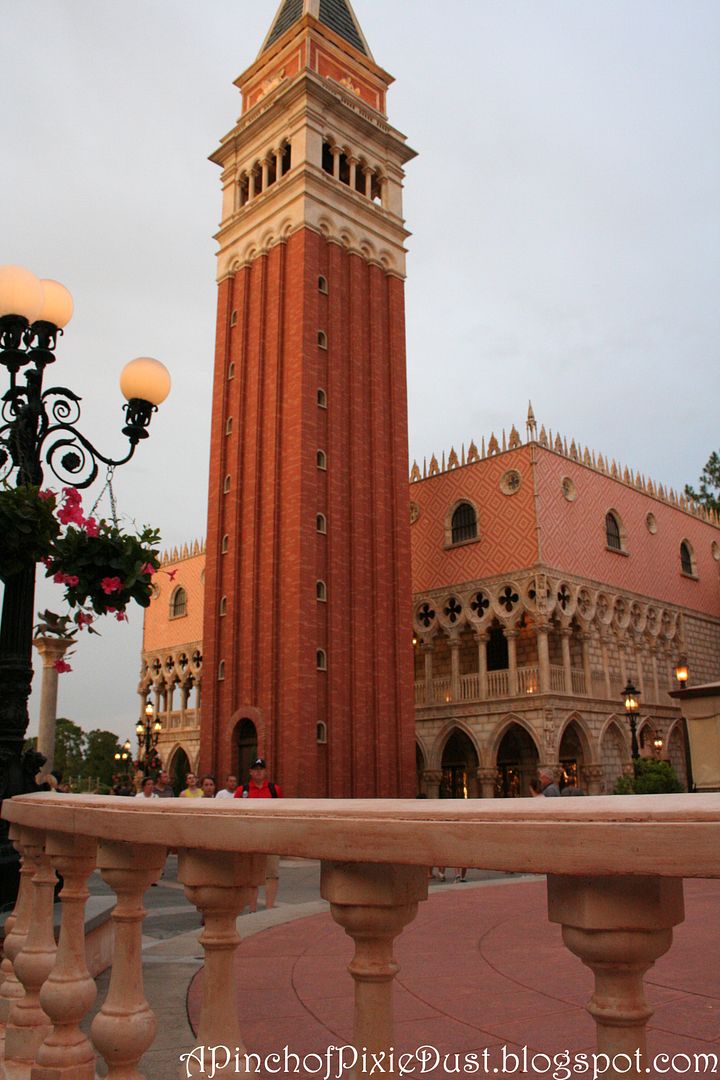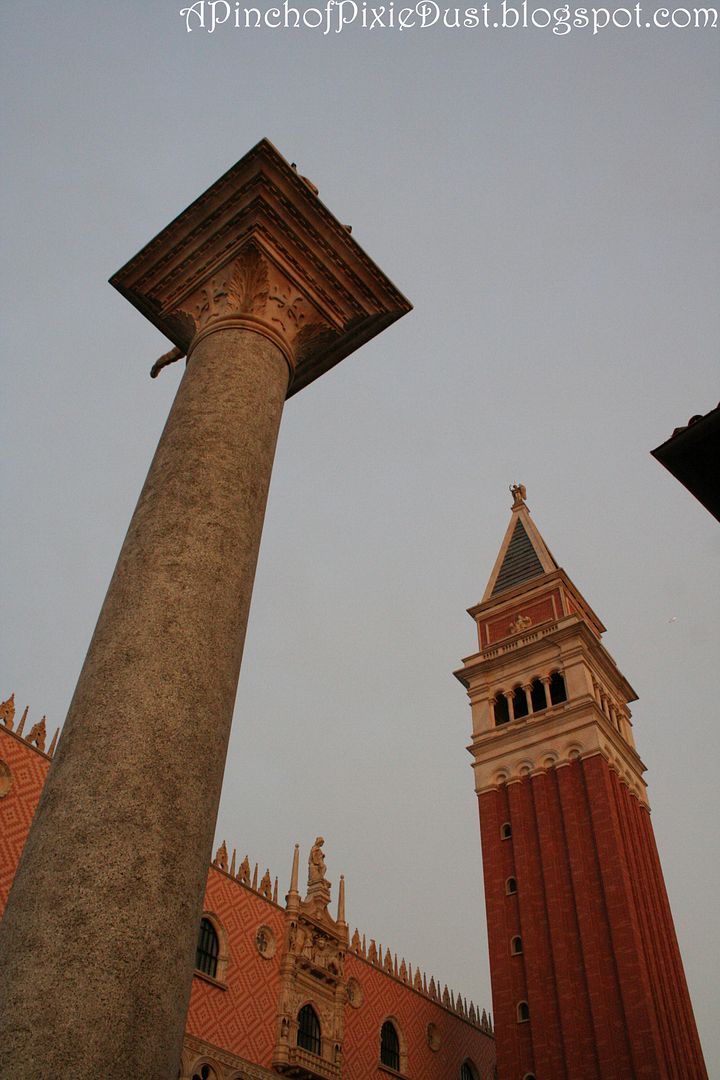 The Campanile di San Marco looks striking from every angle - I can never seem to stop taking pictures in the Italy pavilion!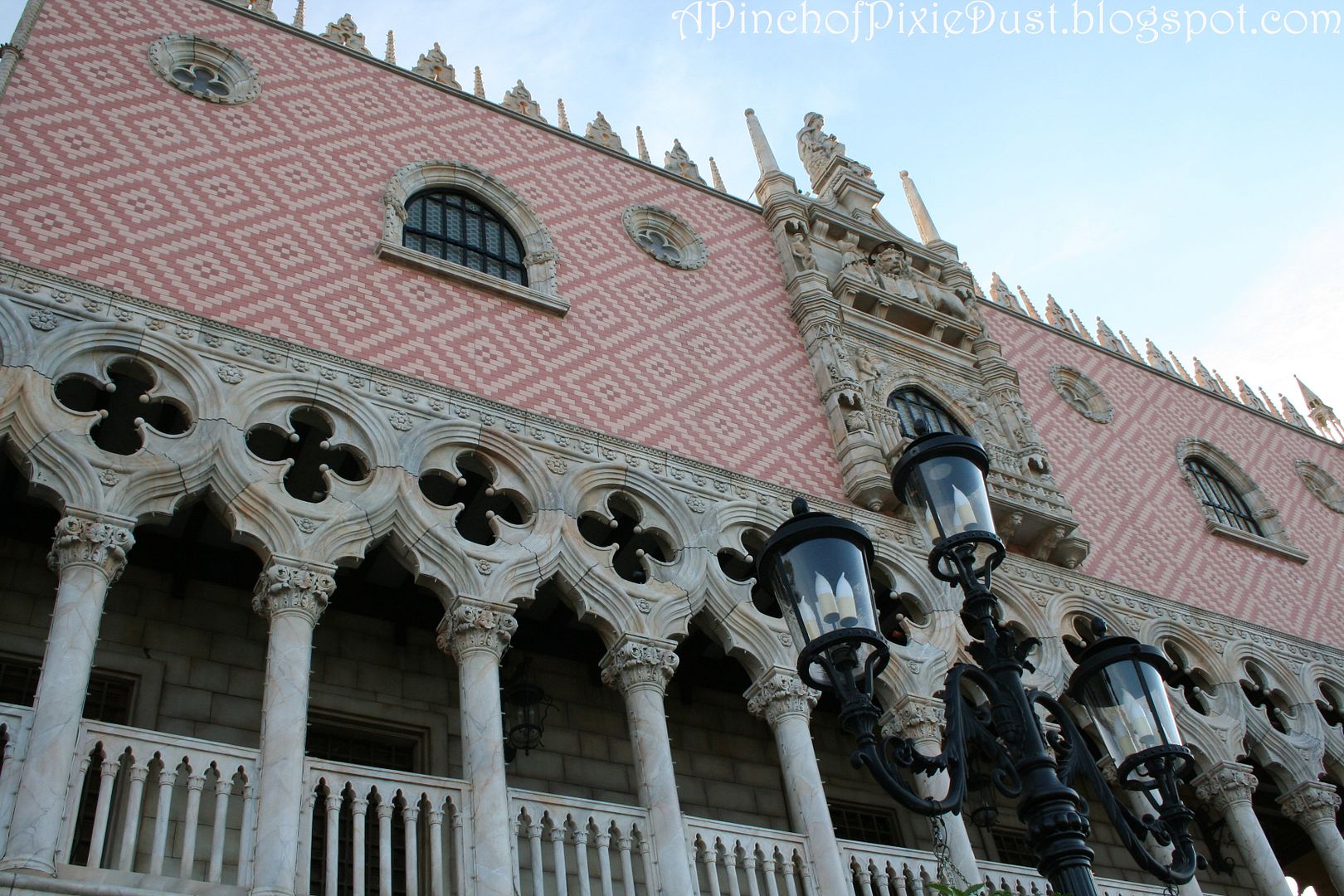 ...then of course there's the Doge's Palace with its wonderfully PINK tiles.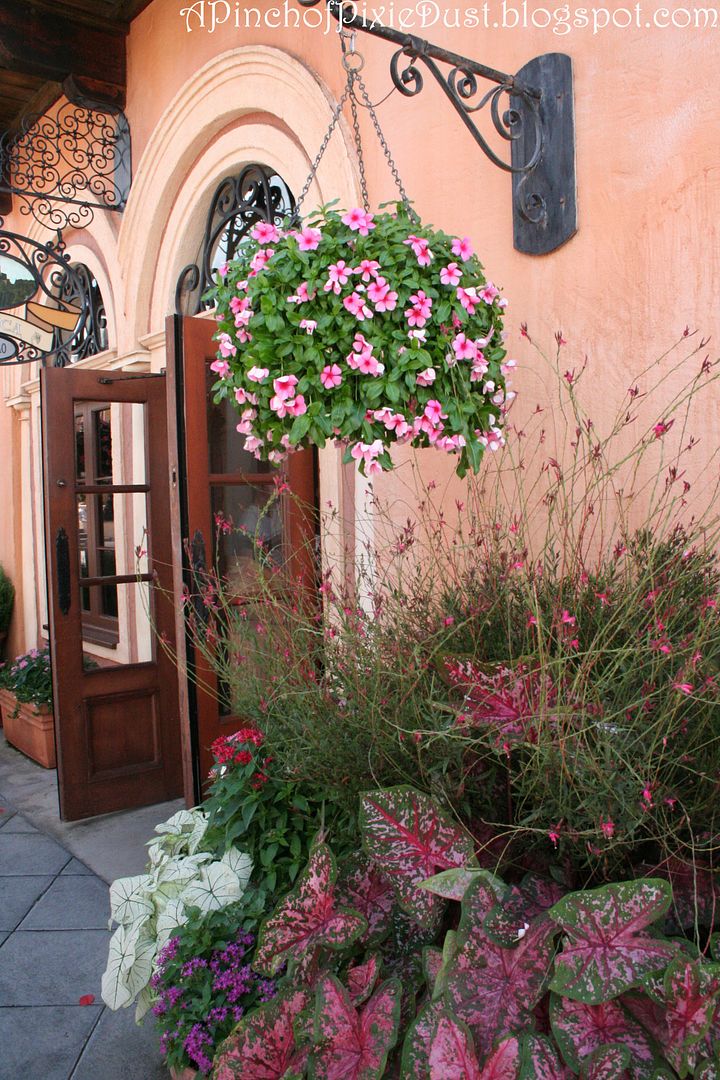 Everywhere you turn there seems to be a new charming vignette...and THOSE FLOWERS! It's like a Mediterranean summer all year long. ;)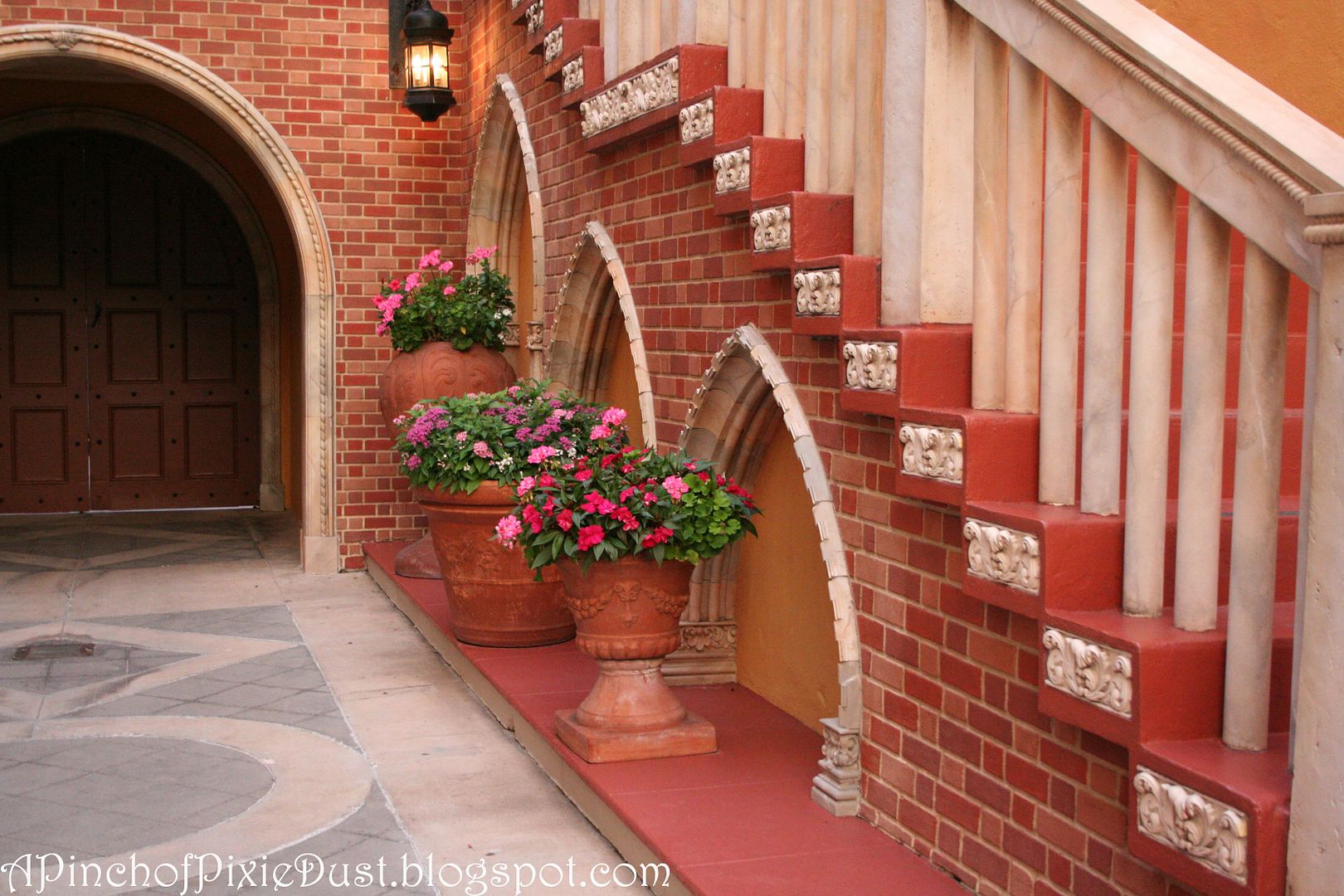 As you wander you'll find so much to look at, so many hidden corners and interesting little areas. The Italy Pavilion is another one of those areas, like Be Our Guest restaurant, where - if I were rich - I would hire out the whole area and have some truly fabulous party!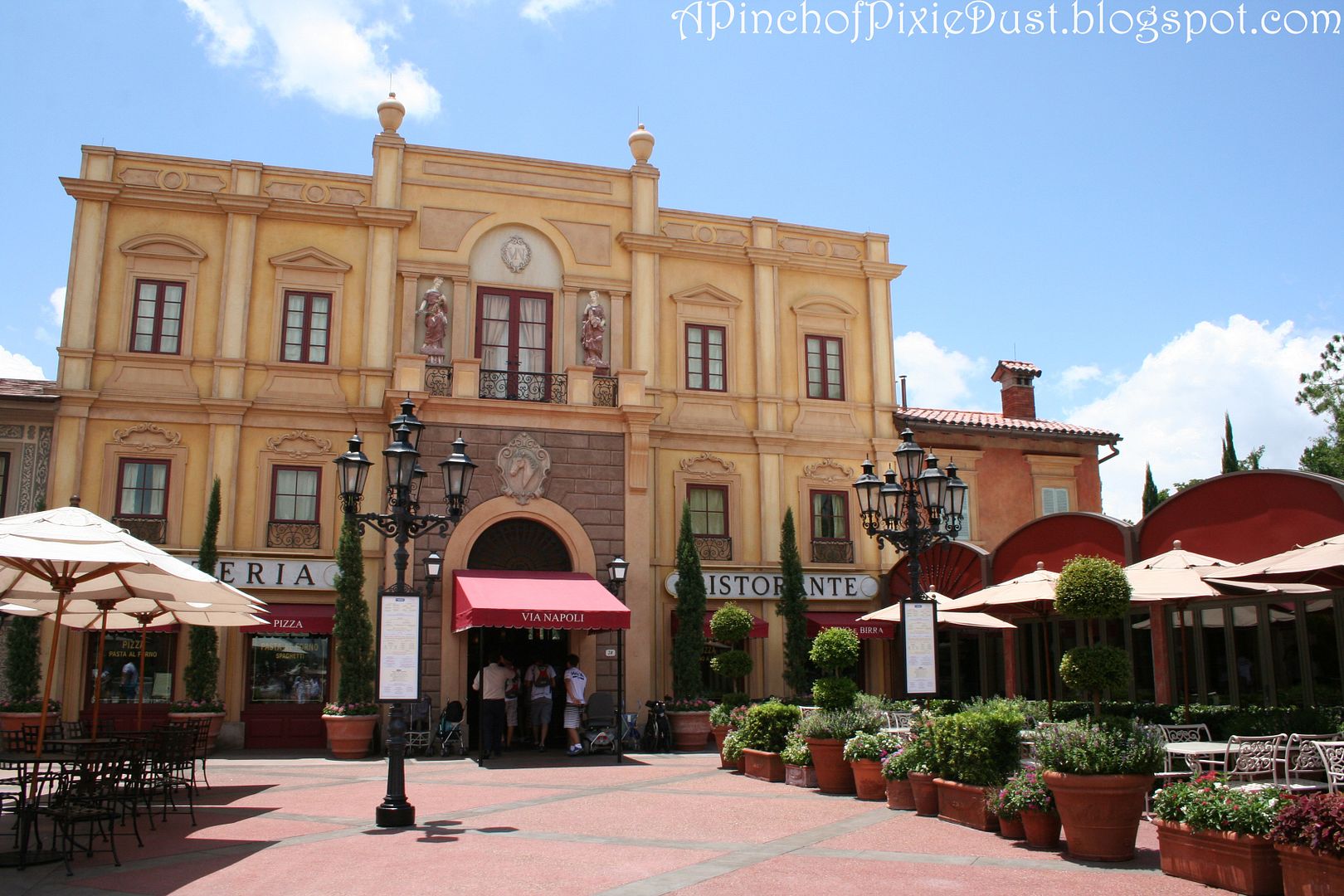 OHMYGOSH - just imagine it:
VIA NAPOLI
could do the catering!! Ahhhh...if only!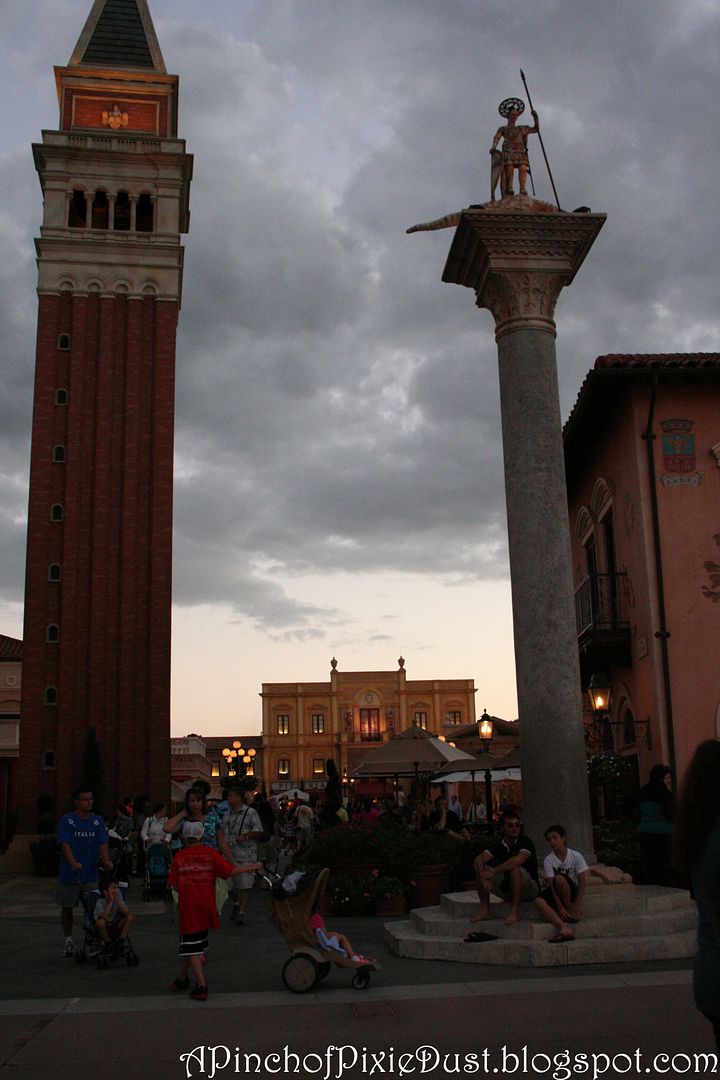 In case you guys were wondering, this update has no real point. I just felt like daydreaming about the Italy pavilion. You don't mind, right? ;)
One thing you *won't* find in the real Italy: that Epcot ball in the background! But I think it rather adds to the perfection of the landscape. :)