For this Wednesday's
Where in WDW
challenge, I thought I'd give you guys a sneak peek into my
Magic Kingdom Scavenger Hunts eBook
and share one of the (many!) little Disney details I featured in it...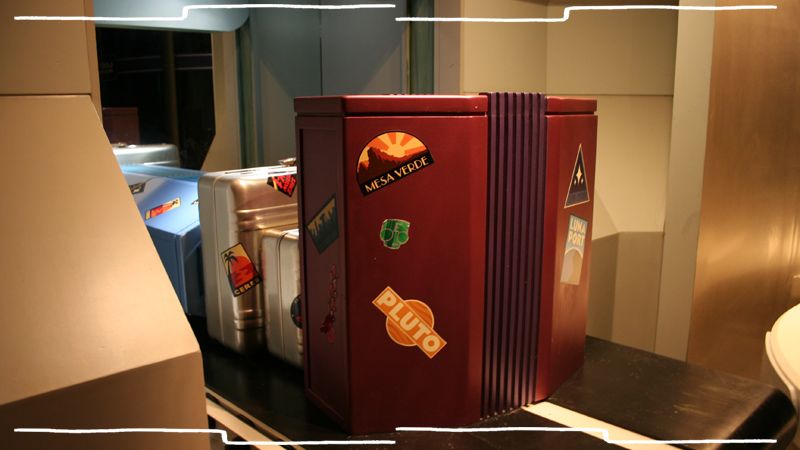 This is one of the items to find in the
Tomorrowland Scavenger Hunt
(there are a dozen different hunts for different parts of the MK in the book!).
So you've got a hint about the whereabouts, but I want to know
specifically
. Have you seen this luggage lying around? Looks like that traveler has been all over the galaxy!
As for the answer to last week's photo - that
lovely lamp
can be found in the
Italy pavilion
at Epcot! In the bottom right of the pic, next to the rooftop, you'll notice a little statue of St. Mark. He's standing on top of one of the pillars at the entry to the pavilion, just like in St. Mark's Square in Venice!