The new
Disney Vera Bradley collection
debuted at Downtown Disney recently, and already I'm planning which pattern and style I'm going to pick up the next time I'm down at Disney World - they're so cute!
While I absolutely LOVE that Mickey and Minnie are in the new designs, I was thinking...
Vera Bradley patterns
in general are ideally suited to go with a
Disney vacation wardrobe
. I have loved VB bags for years, and I've taken many of them to WDW. They're so cheerful and colorful, and just browsing the Vera Bradley website makes me start dreaming of where I would take different ones.
Like, for instance...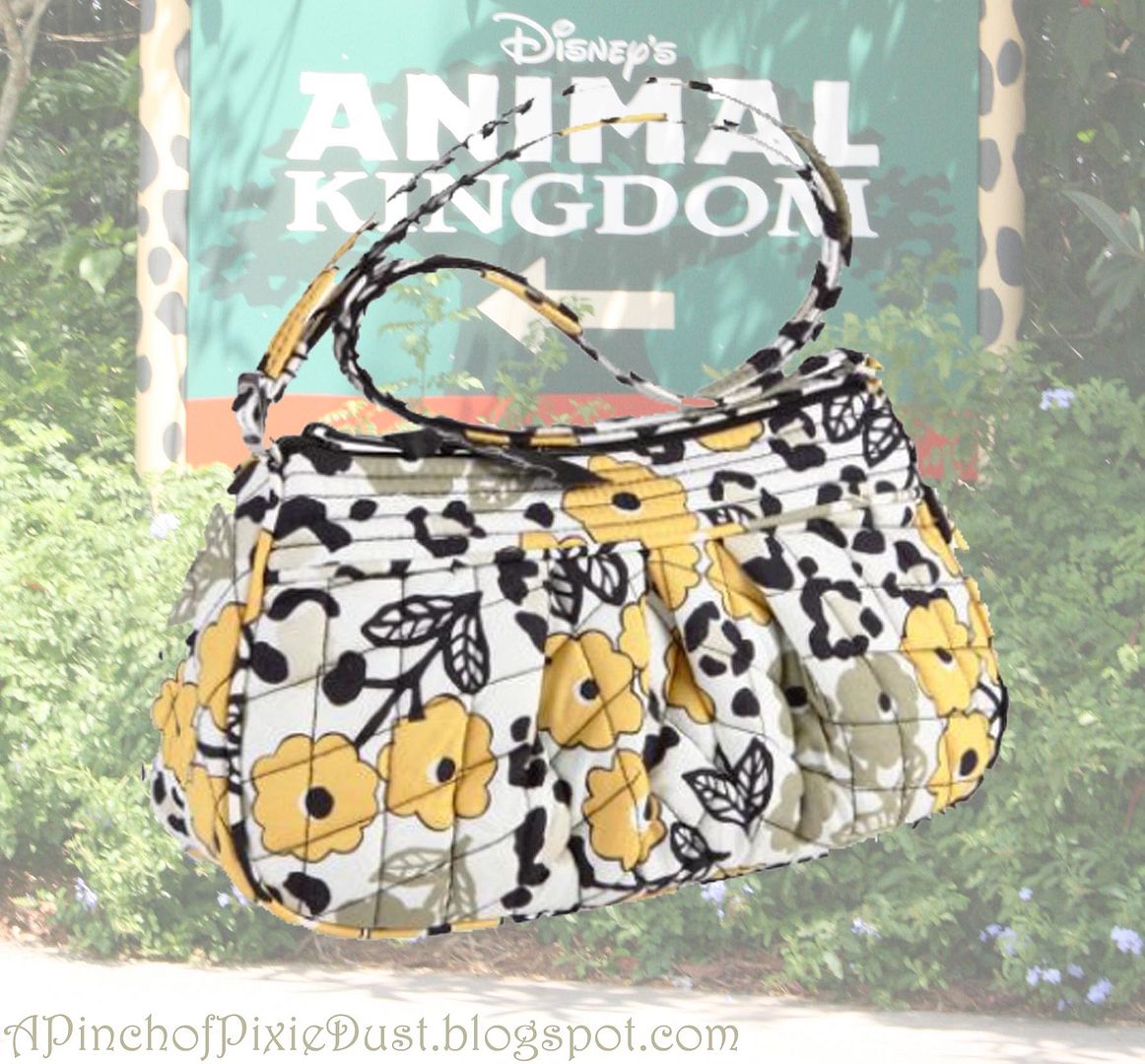 When I visit the
Animal Kingdom
, I always want to
dress for the jungle
with some animal print -- but I still want to use my wardrobe and accessories in real life too, so I don't want to go
too
over the top. Vera Bradley's
Go Wild pattern
fits the bill perfectly! It's got the fun leopard spots, and I love how they're layered together with the more feminine details - the flowers and leaves. I'm also a big fan of the
Frannie bag
for the parks - it's small and easy to carry around, but still has enough room for phone, camera, wallet, and trading pins!
The only bad thing about the Frannie is that you would have to take it through the
bag check line
when you enter the park. So for a lighter park day when I wanted to skip the line, I'd go with a fabulous wallet like the
Kiss n Snap
. Especially in the
Sun Valley
print, I feel like it's got a great vintage, edgy vibe that would fit right in at
Hollywood Studios
!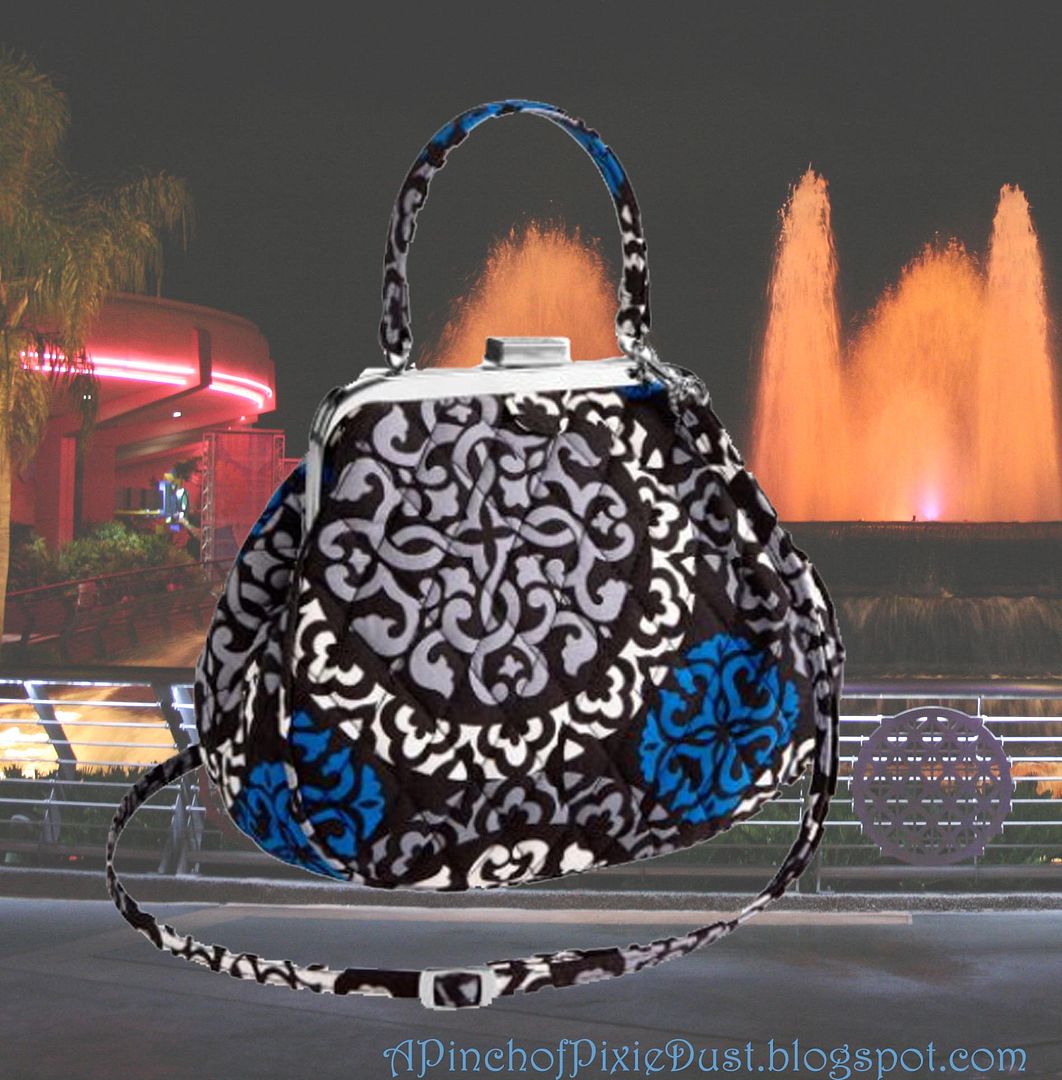 If I was headed to
Epcot
for an evening on the town - or rather, around the world! - I would go with this dream of a little purse. The
Mini Frame Crossbody Bag
is so sweet, and the
Canterberry Cobalt
is definitely sophisticated enough for an international adventure. But it's fun too with the bursts of bright blue - they mirror the bright lights of Future World and Illuminations against the night sky! This bag is
so
on my Christmas list!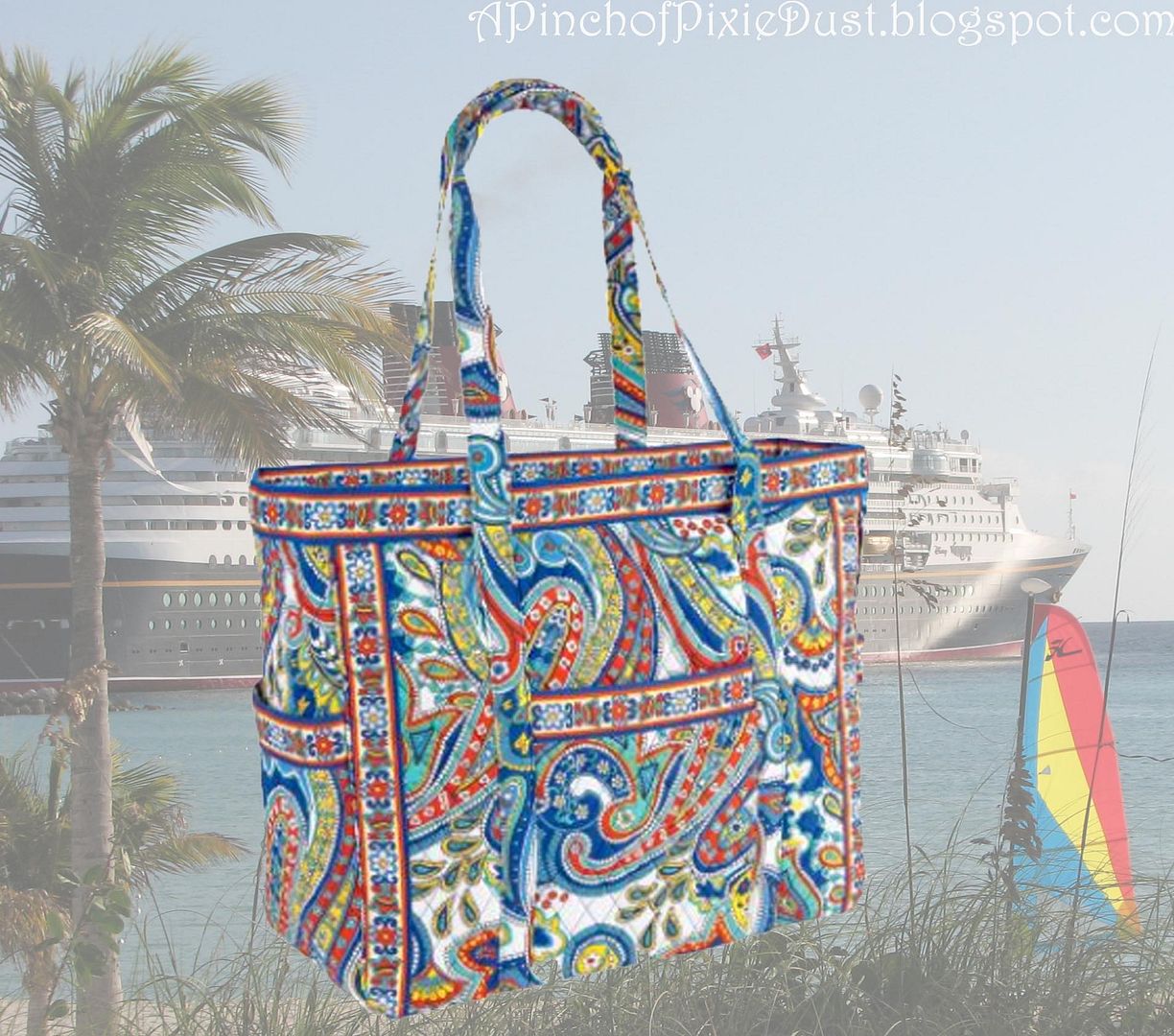 This isn't for a Disney World park, but just
looking
at the
Marina Paisley
pattern is enough to make me want to go on a
Disney cruise
!! Can't you just see the
Get Carried Away tote
packed with beach towels for a day on the beach at
Castaway Cay
??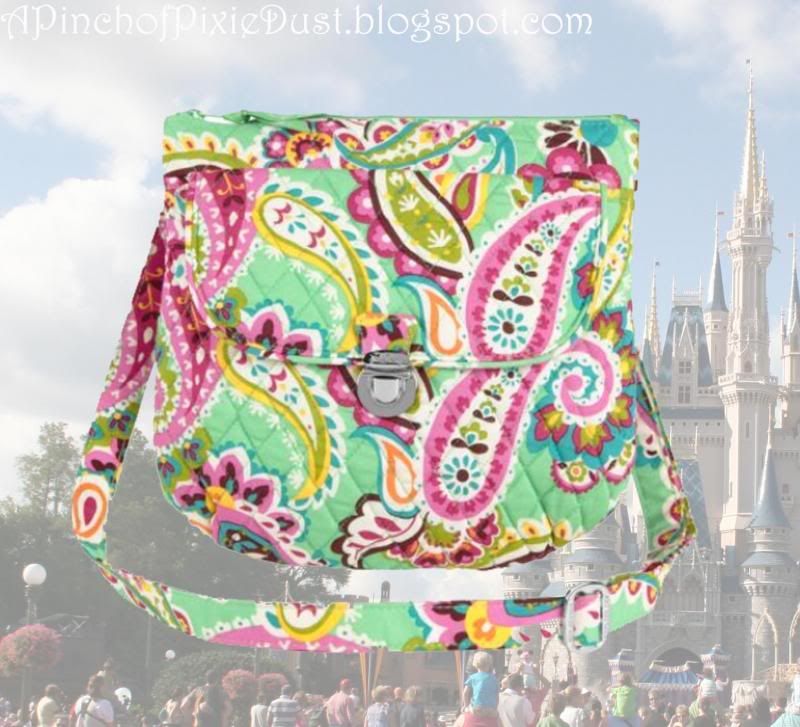 OF COURSE I couldn't leave out the
Magic Kingdom
! If all my excitement and happiness at a Disney arrival could be translated into colors and shapes, I'm pretty sure the result would be the
tutti frutti
pattern. The brilliantly bright, candy-colored hues echo all the energy in the park! The
saddle hipster
looks like it would be another great style for a park day, combining fashion and functionality.
Although, I just have to say, the
hipster bags
at Vera Bradley kinda make me crack up, because I always picture hipsters using them! I'm pretty sure that Vera Bradley made hipster purses before
hipster
hipsters were a thing, but still.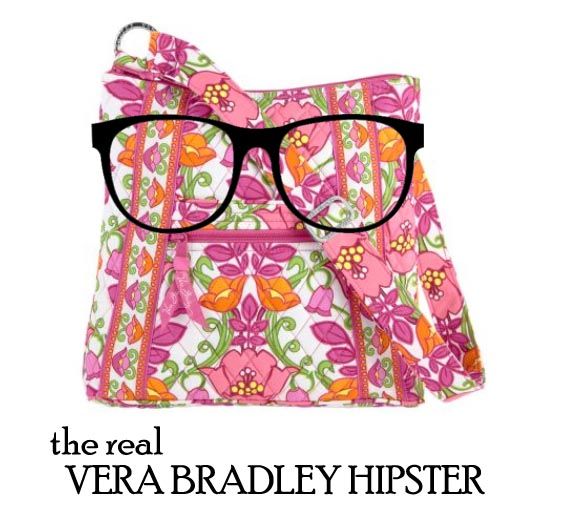 I couldn't resist having a little fun in photoshop. ;)
So which Vera Bradley pattern/purse would YOU guys chose for your Disney World days? Post your picks in the comments - I'd love to hear!
**Above pictures of the bags came from VeraBradley.com - the Disney World photos behind them I took!**