Today we're going to take a trip to visit the bright and beautiful colors at
Coronado Springs
...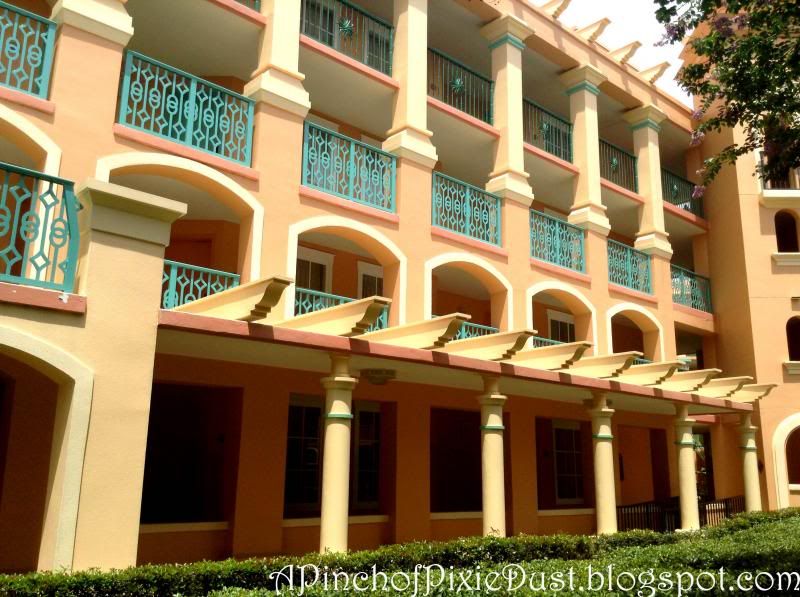 ...but it's not
these
colorful buildings we're going to look at. Instead we're going to find a quiet corner of Coronado...a place you may never have visited as a vacationing guest...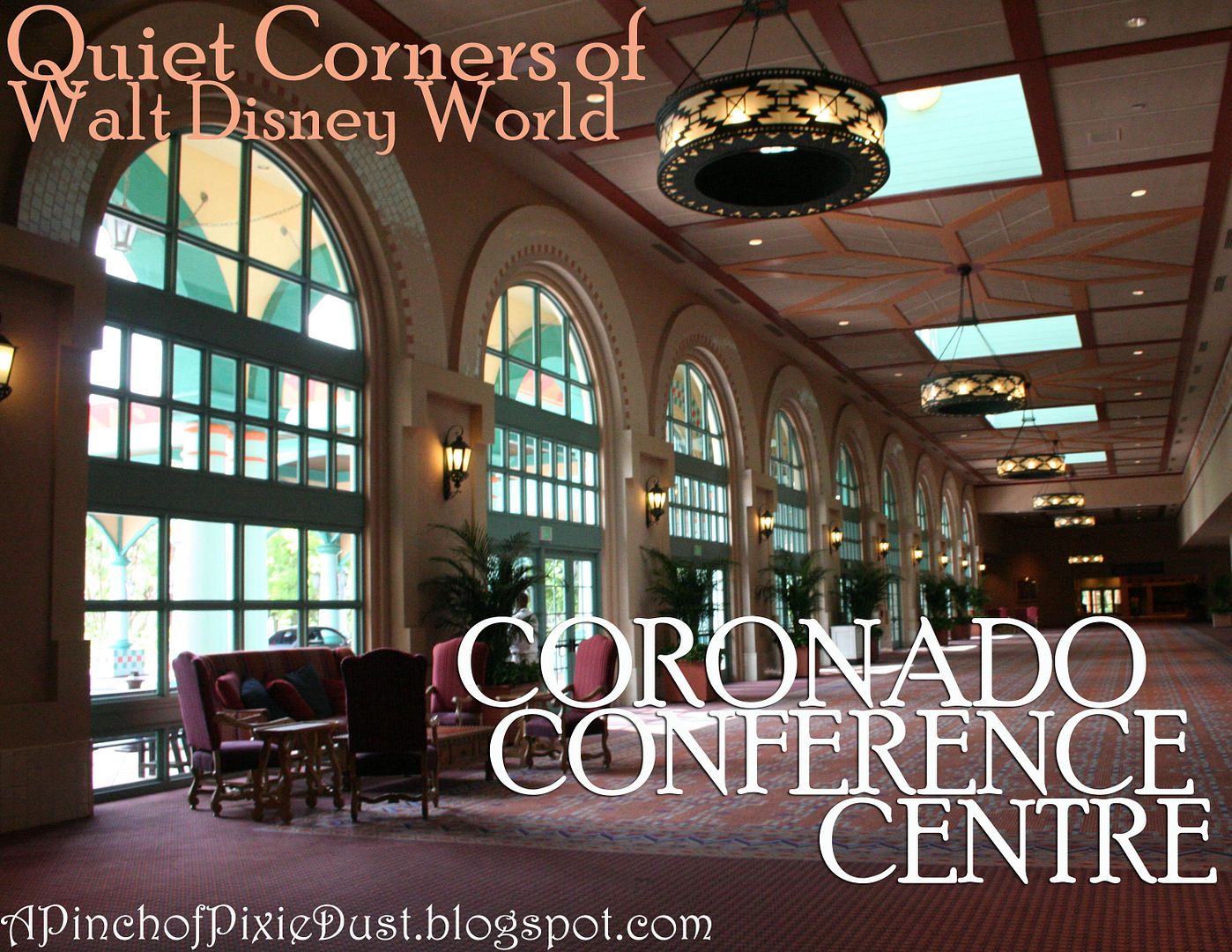 I've posted before about my love of
Disney Conference Centers
. I'm sure they're great for business, but I love them for sitting and reading and relaxing! There are some fabulous details to be found in Coronado's Conference Center and some lovely spots to sit.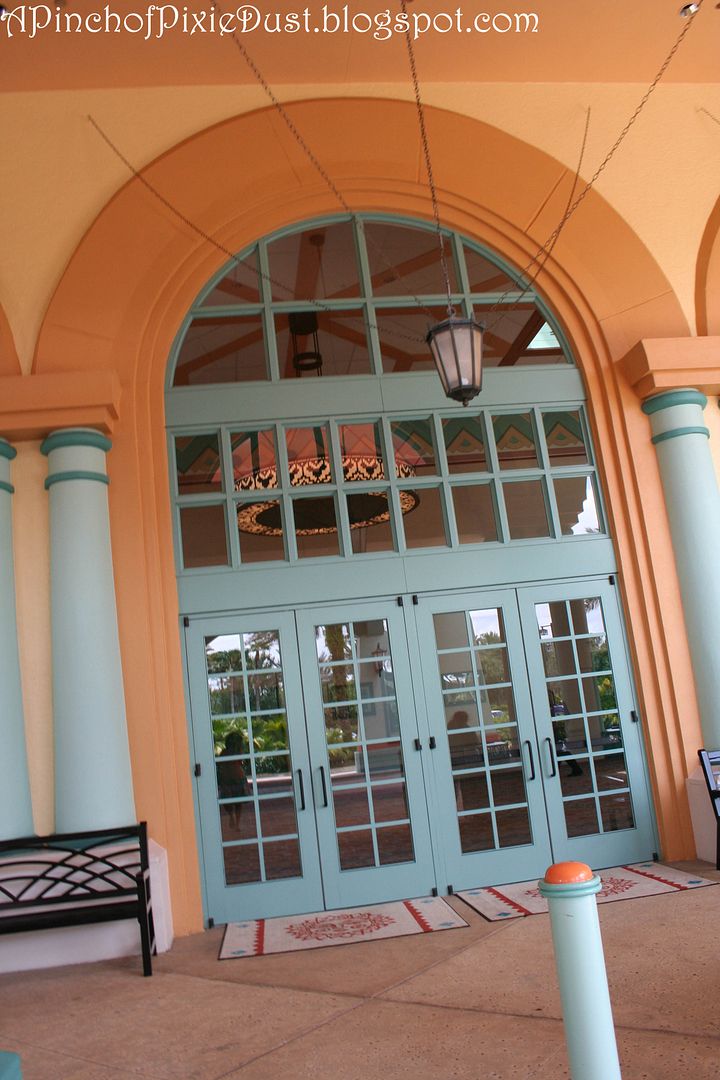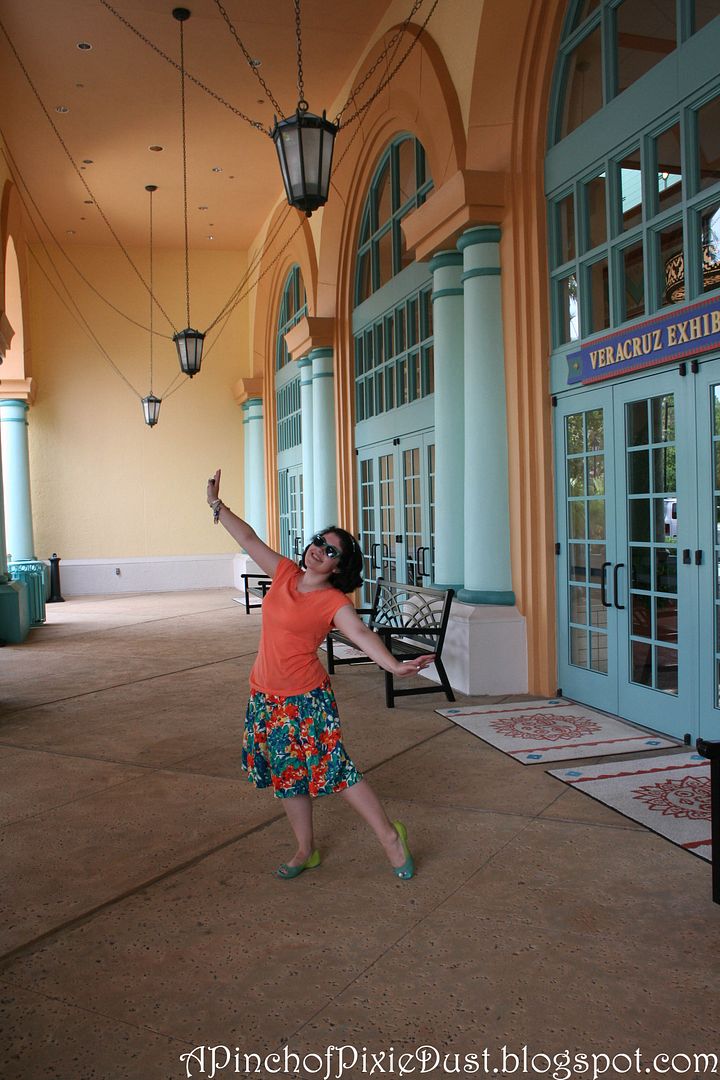 The Conference Centre has its own impressive portico with HUGE turquoise doors to enter through. You may feel like dancing to the Mayan music in front of them. Just go with it. :)
I love the lanterns under the port cochere.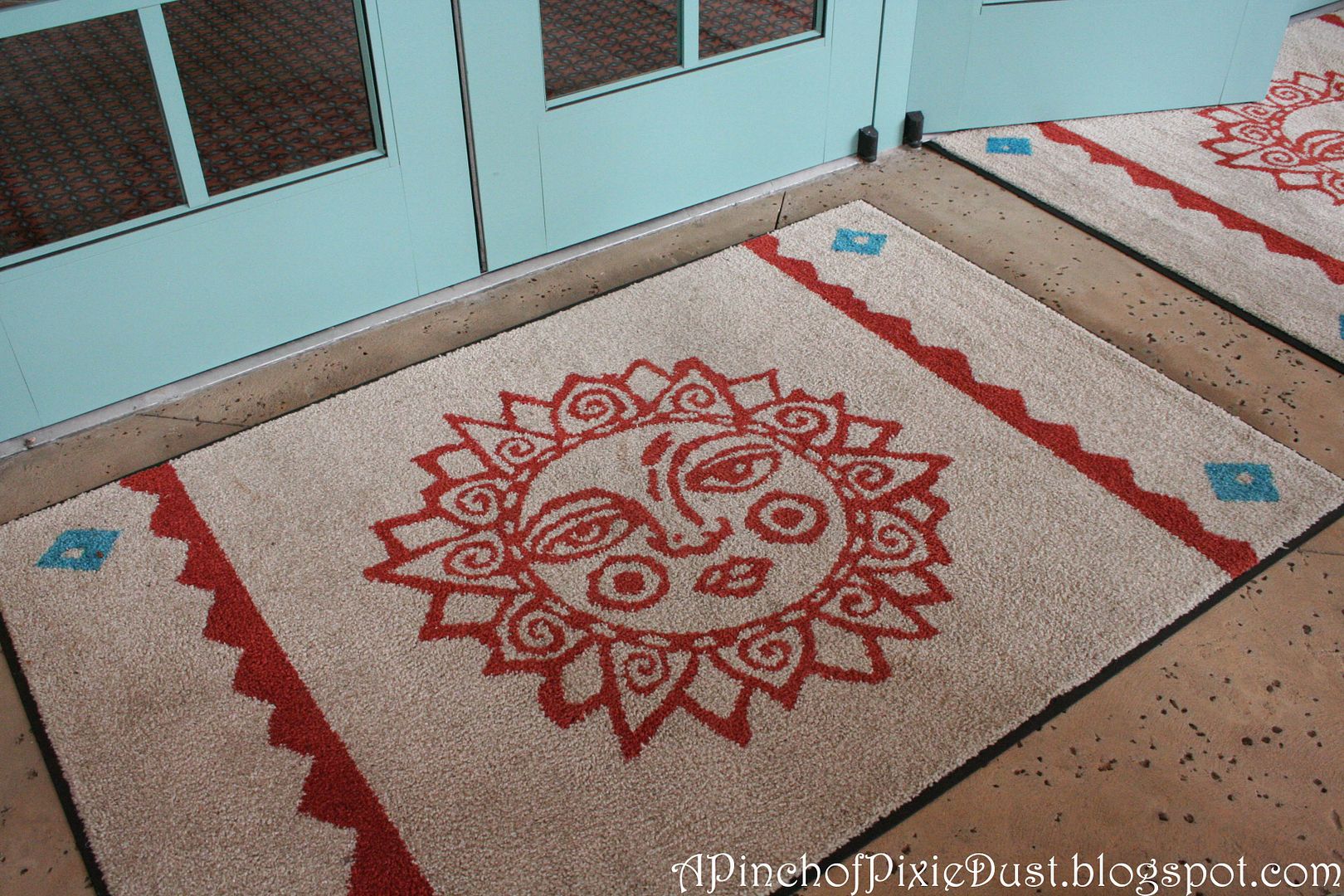 And the cute rugs in front of the door!
There's so much to look at and see! Like these giant murals showing scenes from South America!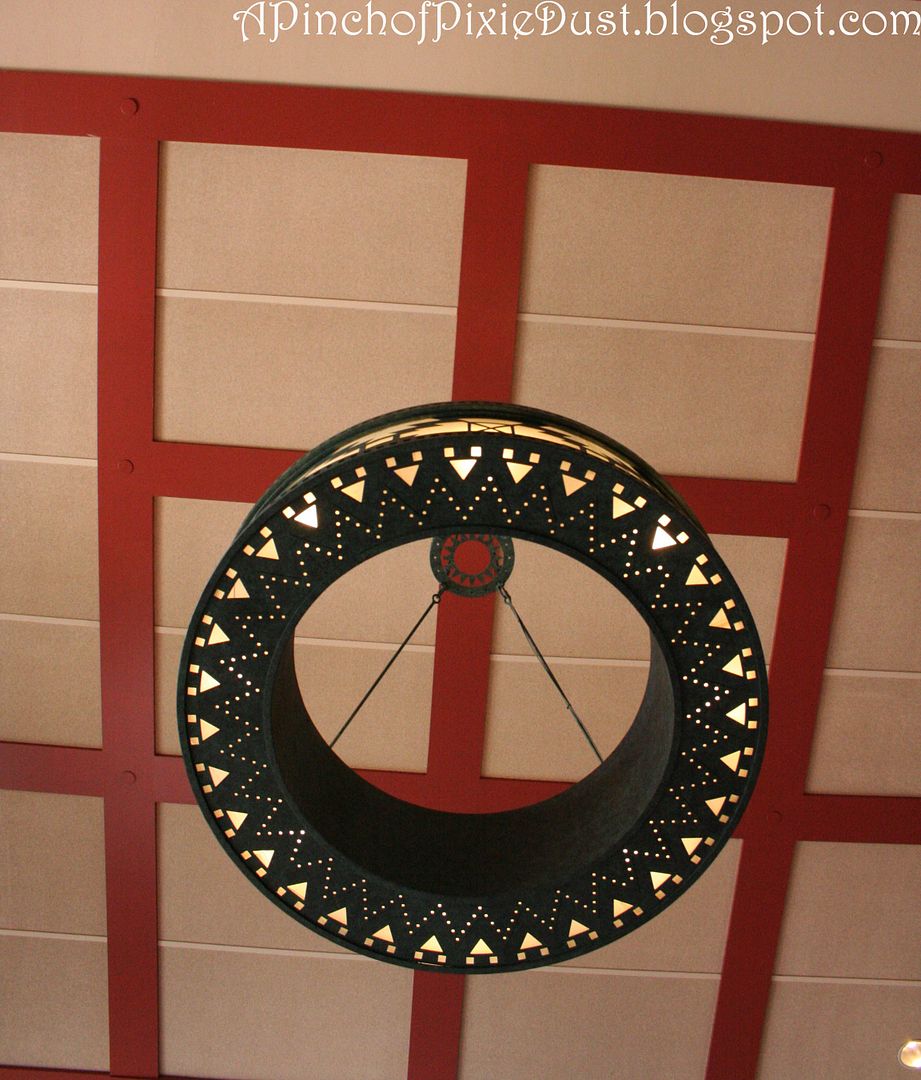 I'm pretty sure those are meant to be Mayan hidden mickeys up there.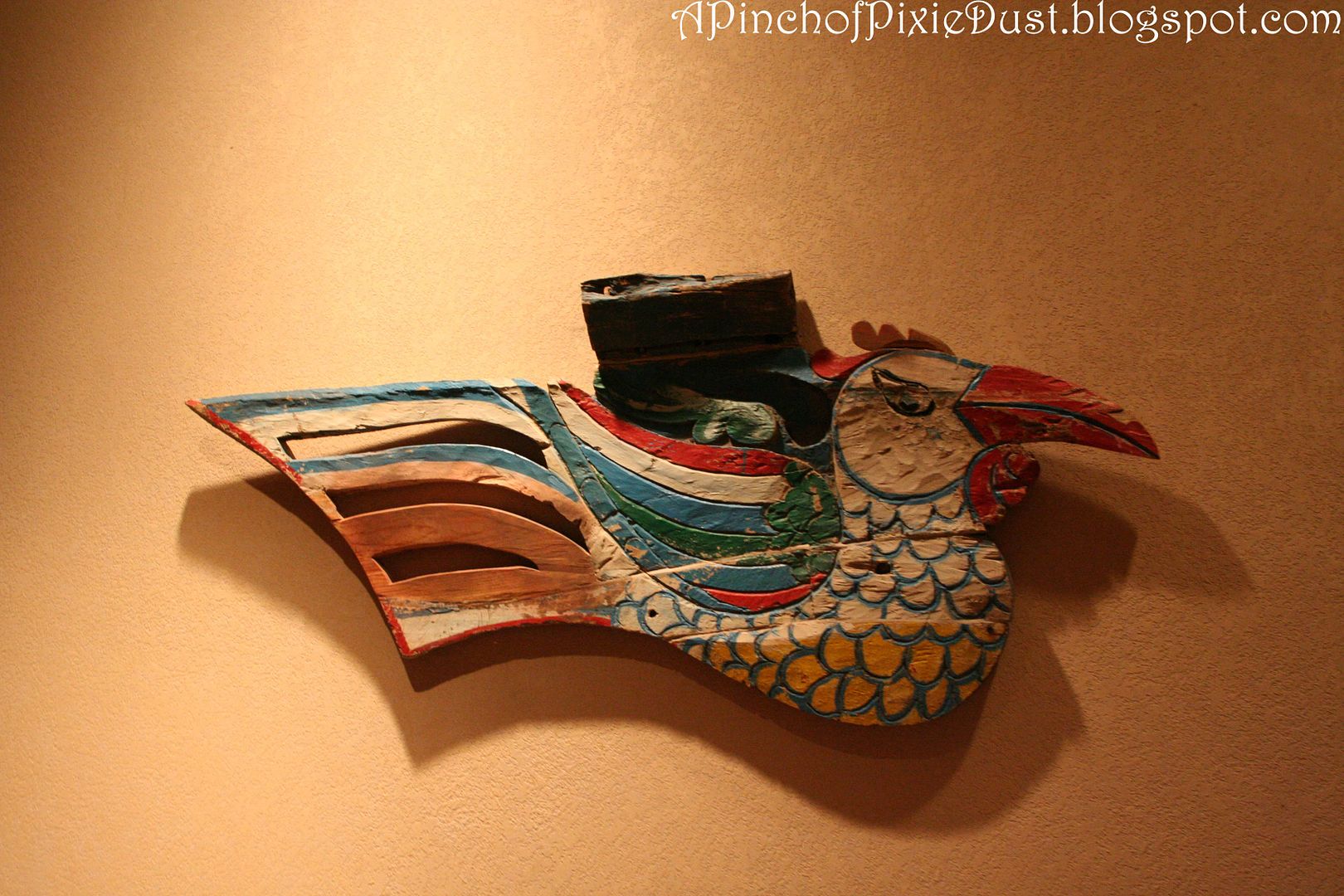 This bird looks slightly evil. He might be plotting to steal your wallet. I could've saved him for a Wednesday trivia photo, but he would've been pretty difficult!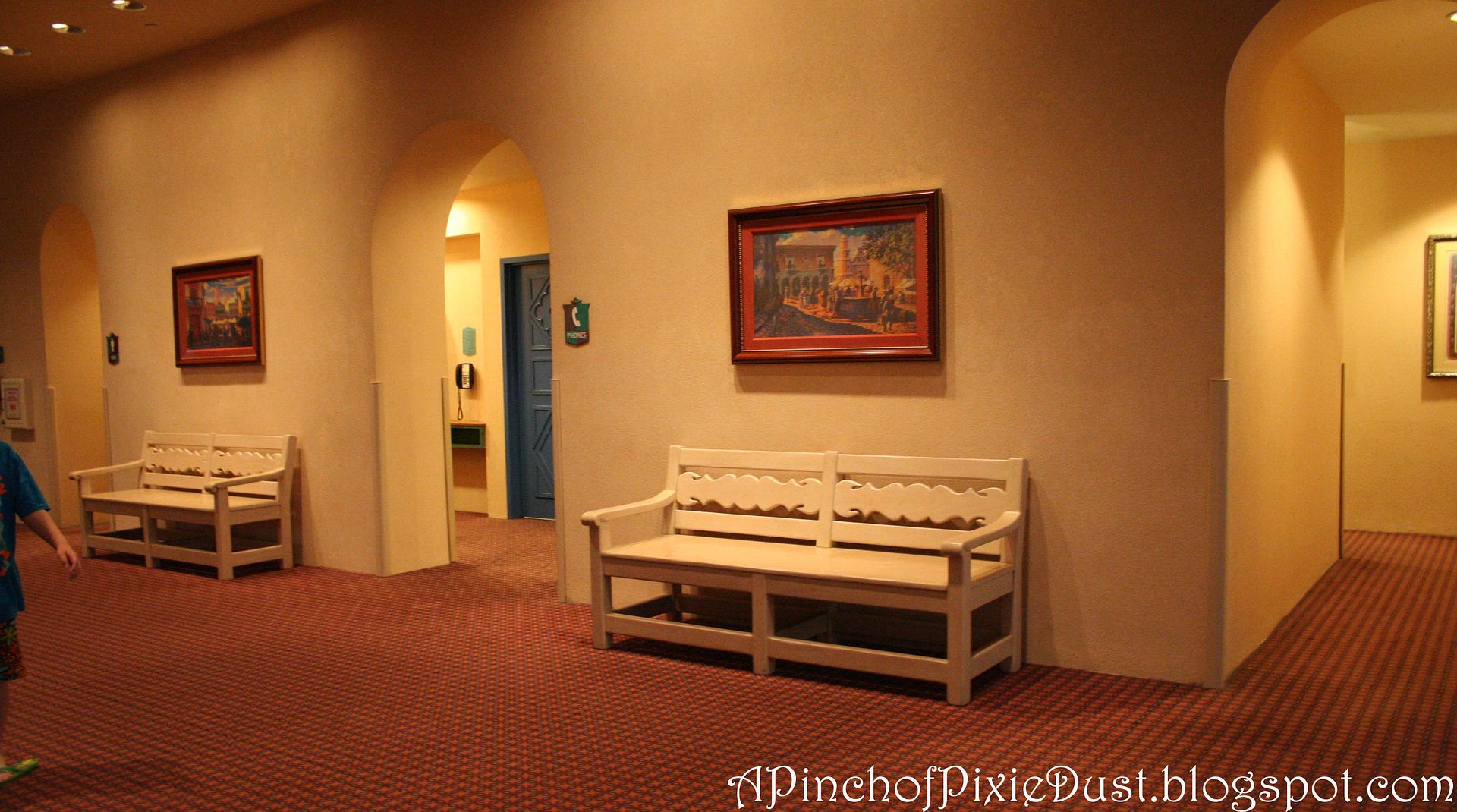 Totally Random Tidbit: the Conference Center has really nice bathrooms that are (almost) invariably empty. The whole area has always been really quiet whenever I passed through, but I guess, you know, they sometimes
actually
have events here..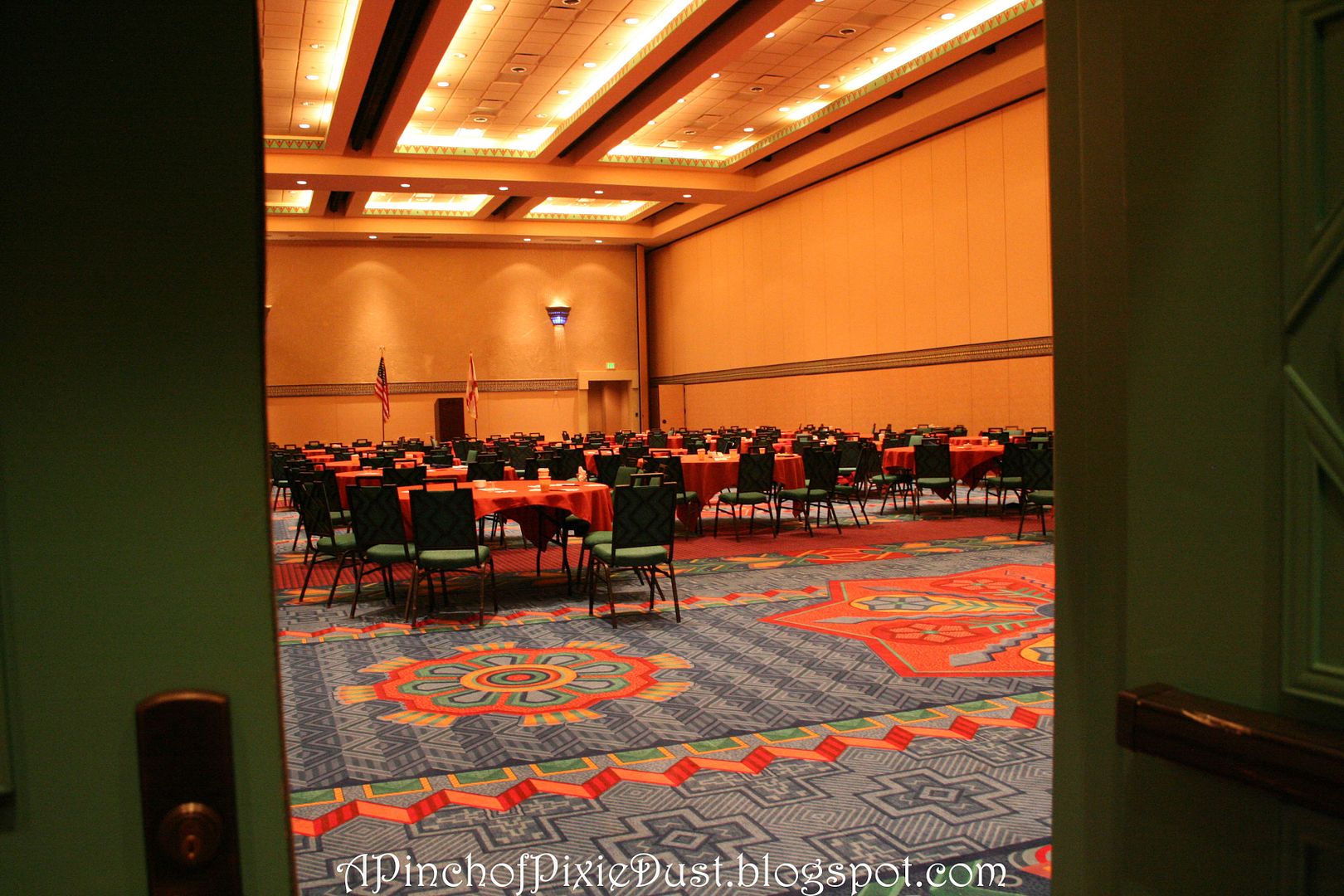 Here's a peek in one of the ballrooms! Don't you love the carpet? And even the chairs have an Aztec design. If you got unlucky and went during an event, then the area would be busy, but if you go at a quiet time you'll have it all to yourself!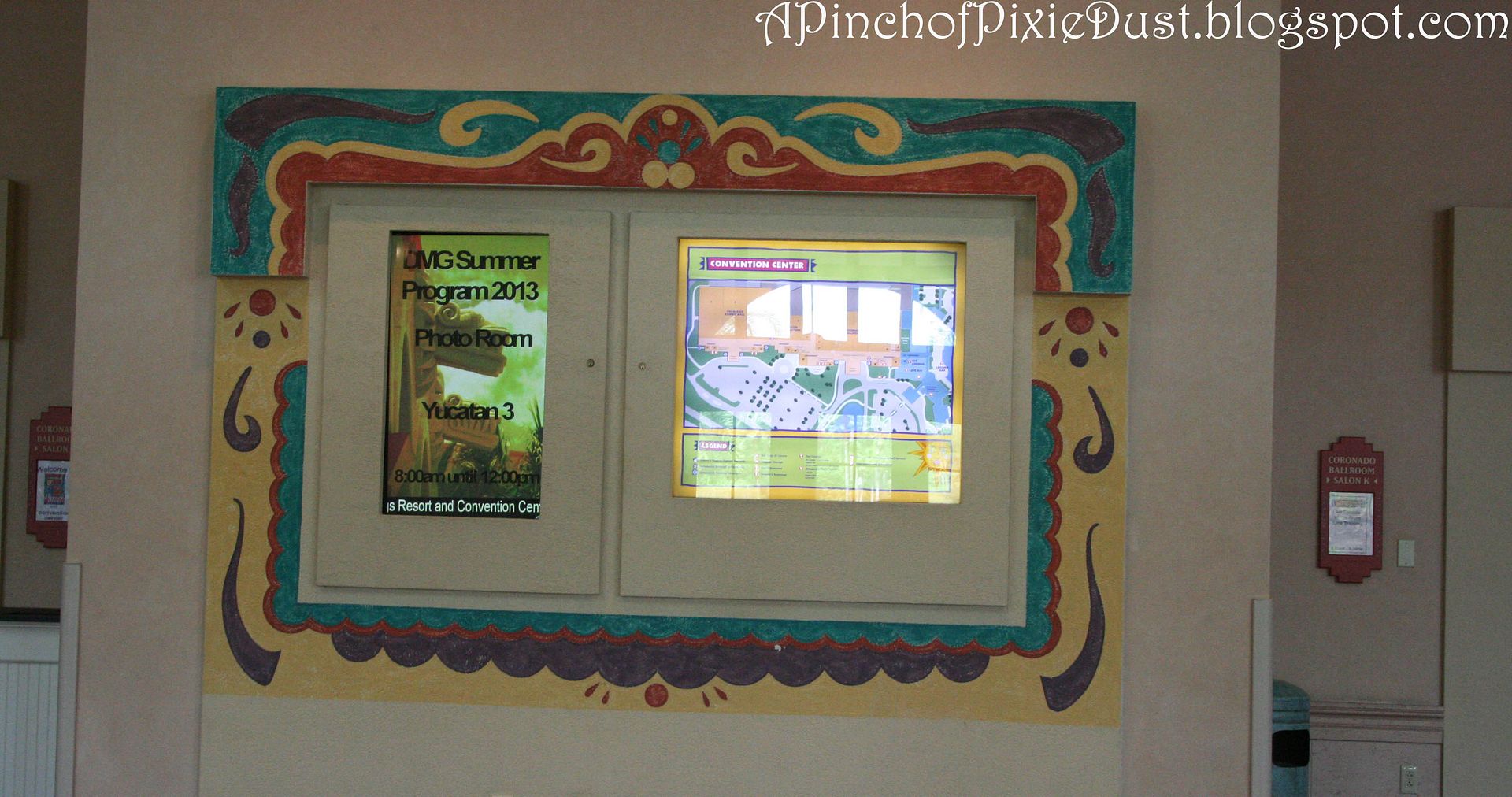 Anywhere else it would just be the scrolling information screens that are the main attraction. Here, I'm admiring the pretty painted border around the screens!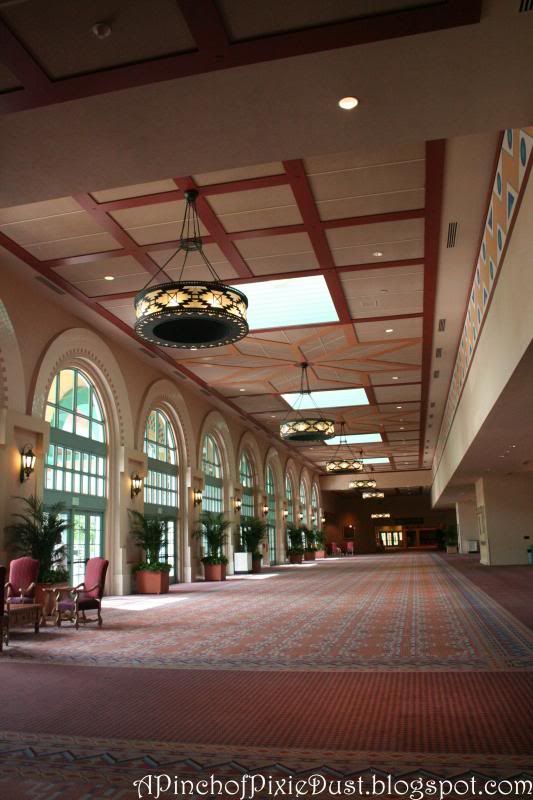 It is a fairly large space, so you might find yourself wandering for awhile. If you have some time though, it's really fun to explore!
And when you're ready to rest your feet, you can just take a rest in one of these lovely seating areas!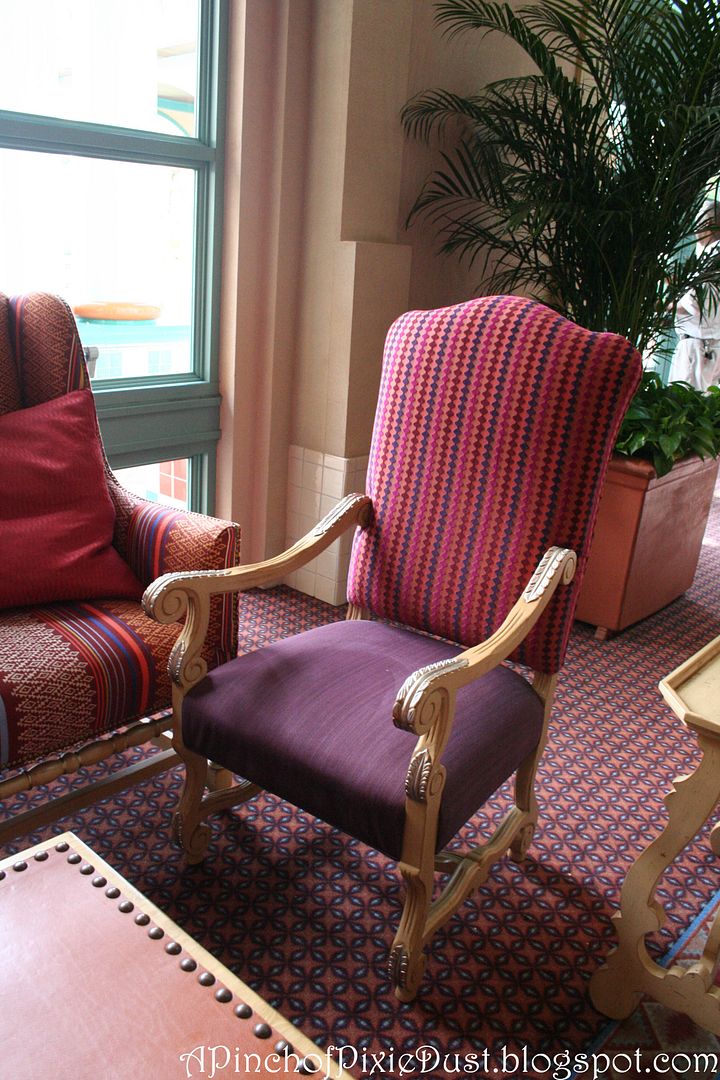 I could definitely imagine Mayan royalty hanging out here. Seriously.
JUST LOOK AT ALL THE PILLOWS! I also love how the pattern is at once elegant and totally on theme.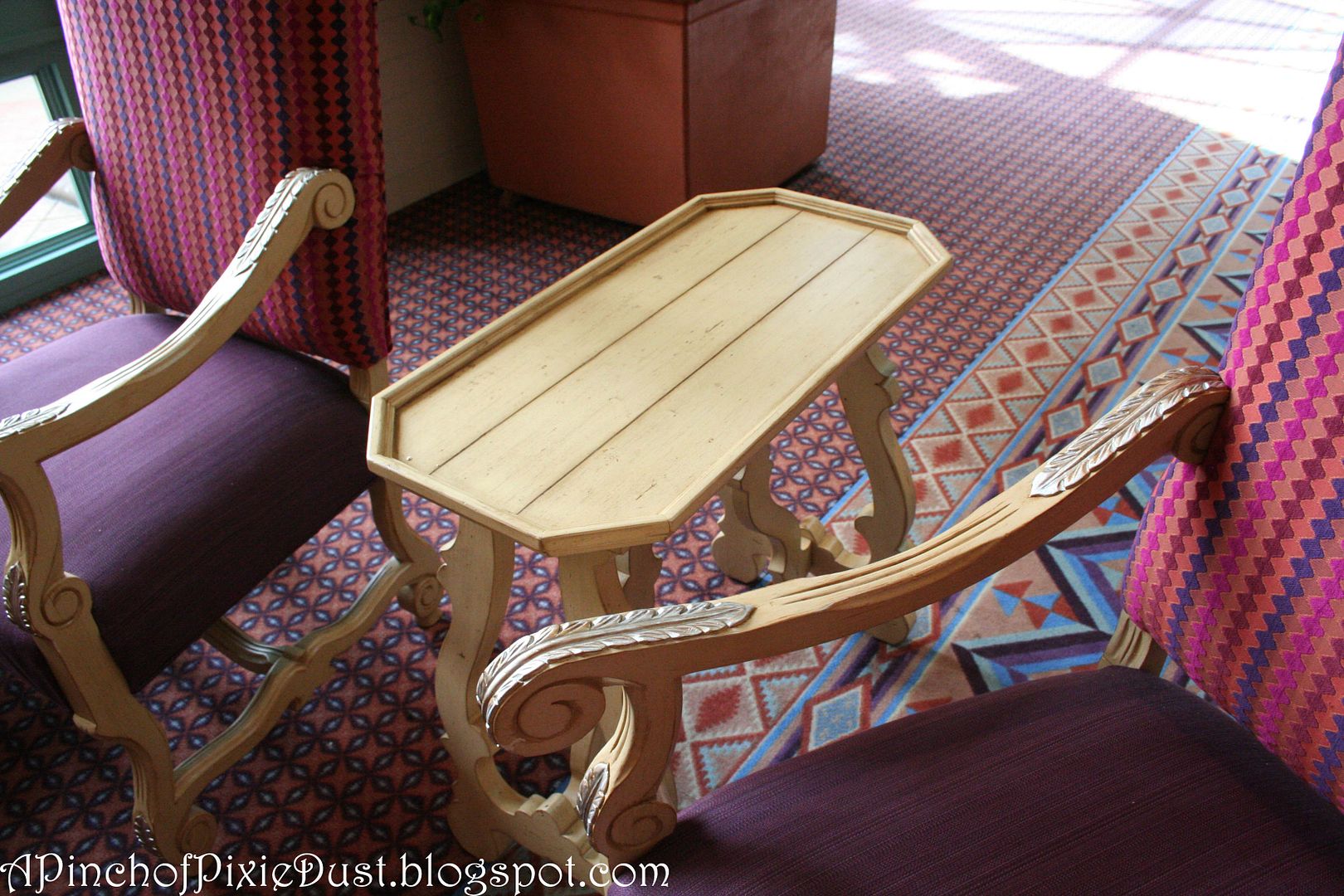 Also I think the side table is super adorable and want one for my future house. I wouldn't mind having those purple chairs too. Disney just sets my furniture expectations WAY too high.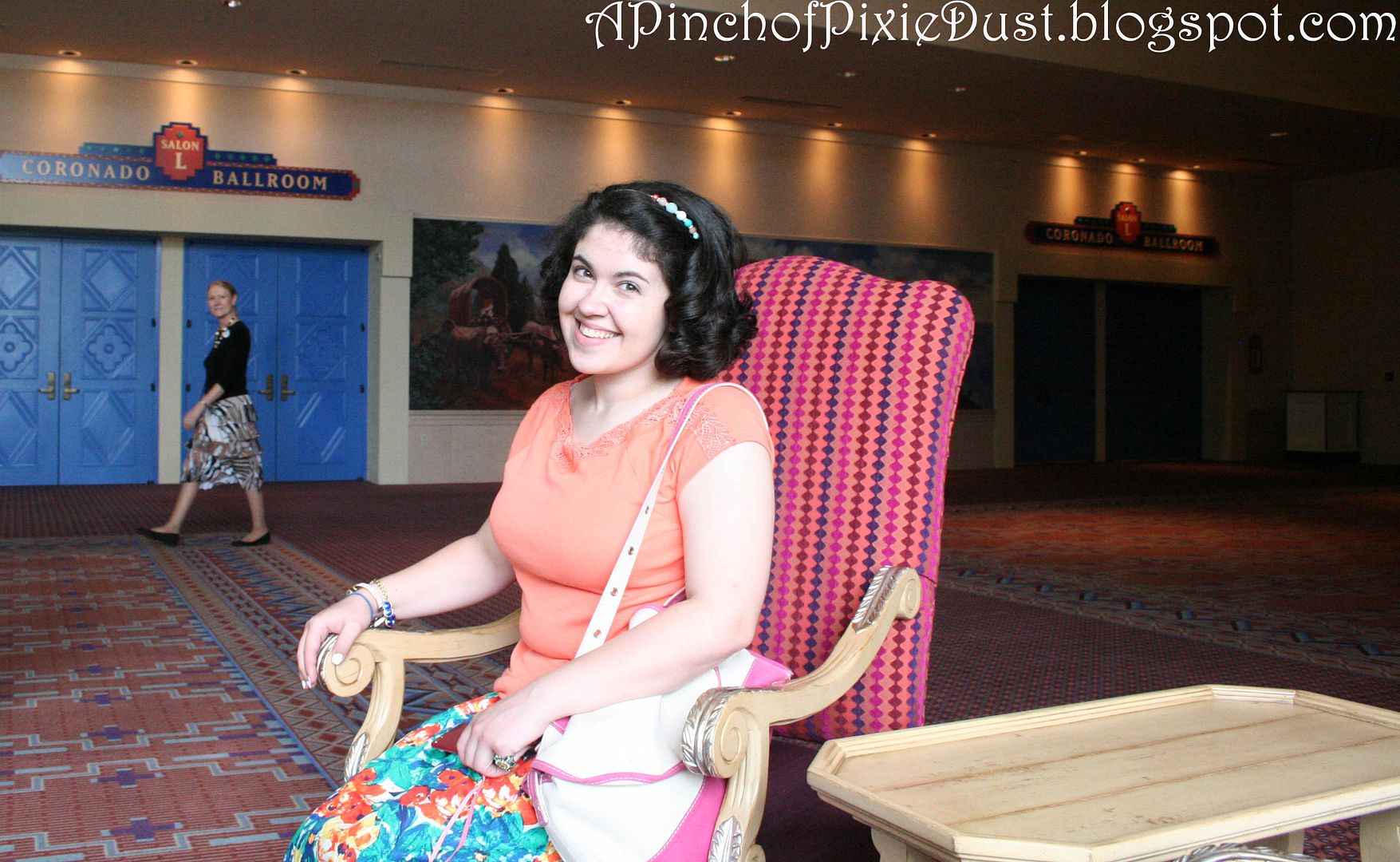 But then I don't mind...at least while I'm here, I feel like a Coronado Princess!