Every day at the Animal Kingdom Lodge Resort, at 1 o' clock in the afternoon, something magical happens down at BOMA.
It involves sprinkles and cookies and plenty of icing...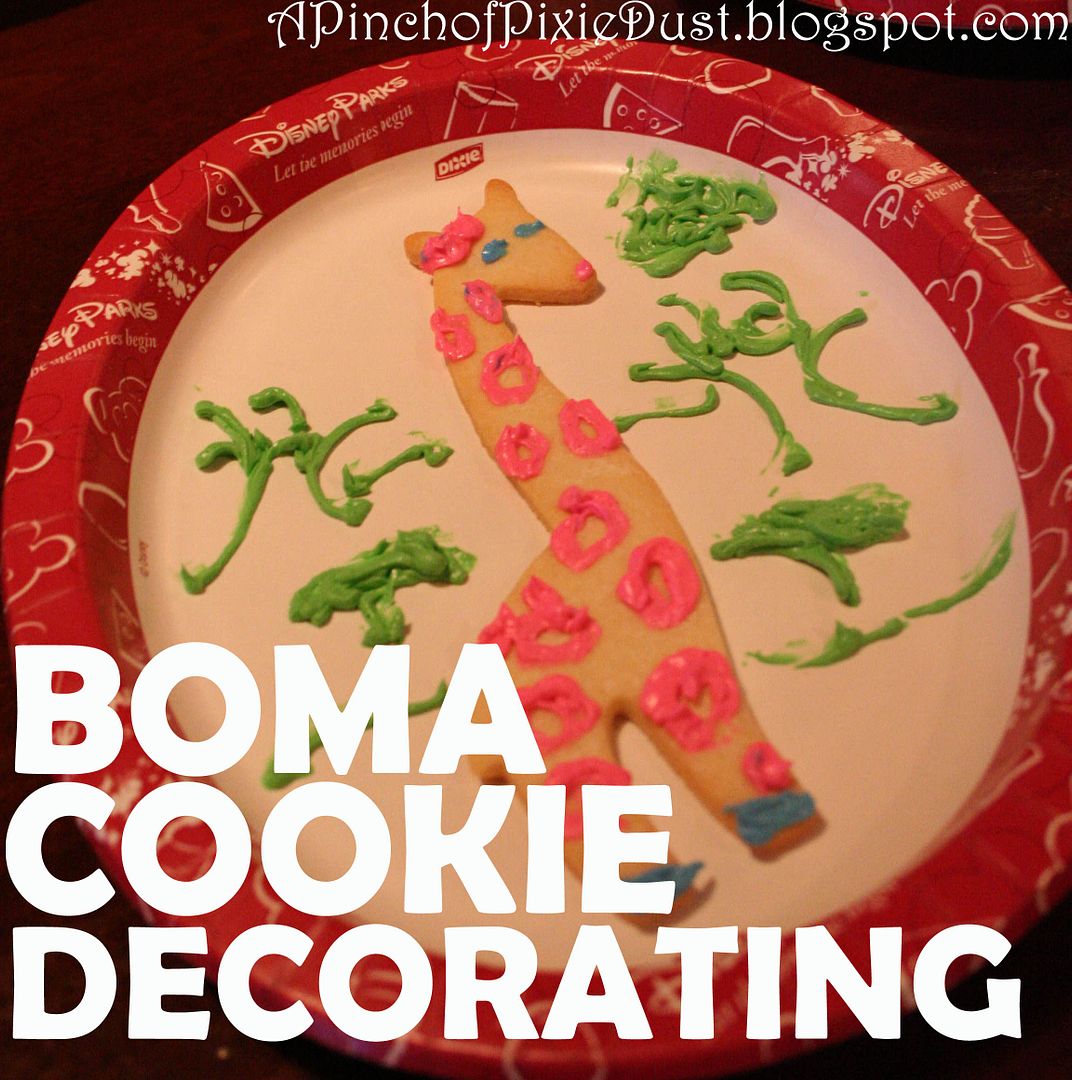 Welcome, my friends, to BOMA COOKIE DECORATING. This is one of THE BEST free activities that you will find at Walt Disney World - and it involves free food!
Many is the time, on a resort day at the AKL, as 1 o' clock was nearing, that I have found myself waiting eagerly outside of Boma for the cookie decorating to begin! It's one of my family's favorite Disney traditions. There's a whole calendar of fun resort activities that go on at Jambo House every day, but this might be the best. You don't have to show your room key or anything - you just have to show up. :)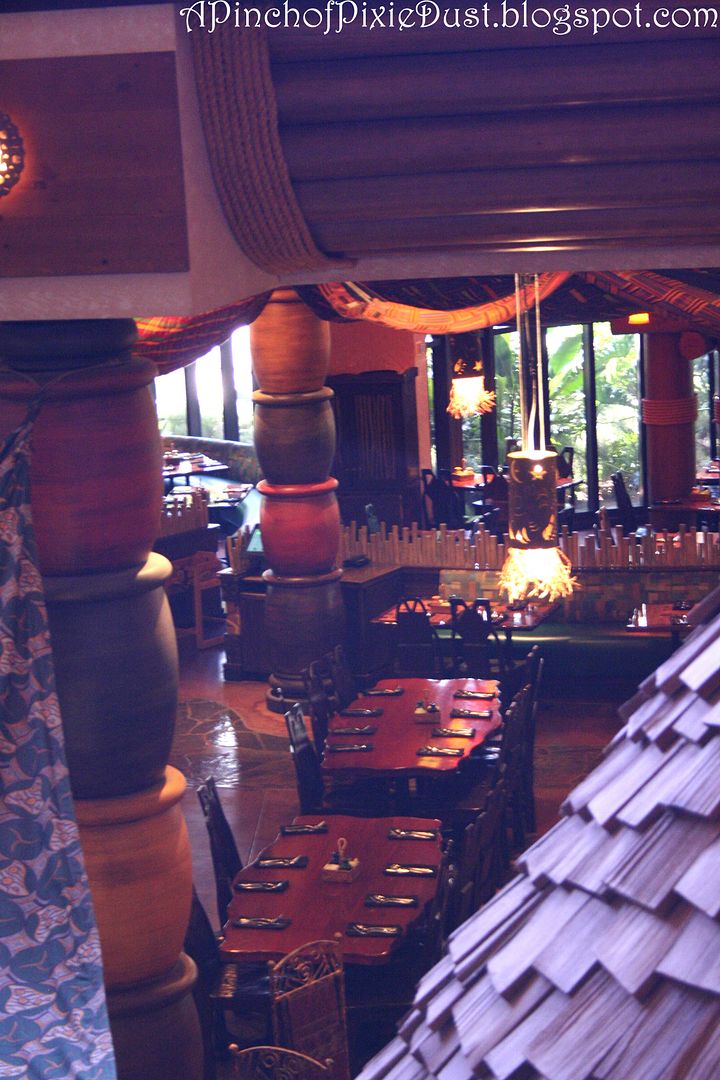 They clear off a few of those long tables towards the front of the restaurant and invite you in! Part of the fun of this activity is getting to have Boma (relatively) to yourself. I love looking around and noticing all the details that are harder to spot during a meal!
Sometimes there are only a few other families, sometimes it's pretty crowded. But there always seem to be enough seats and cookies to go around! I think 'technically' it's just for kids...but the cast members almost always offer the adults cookies too!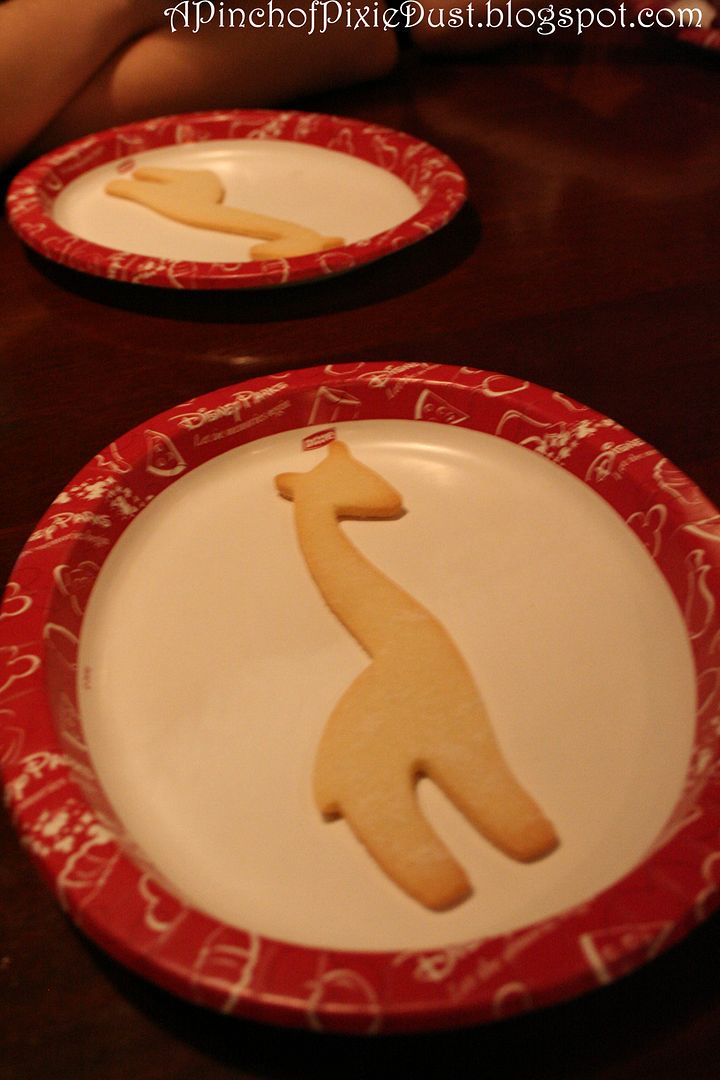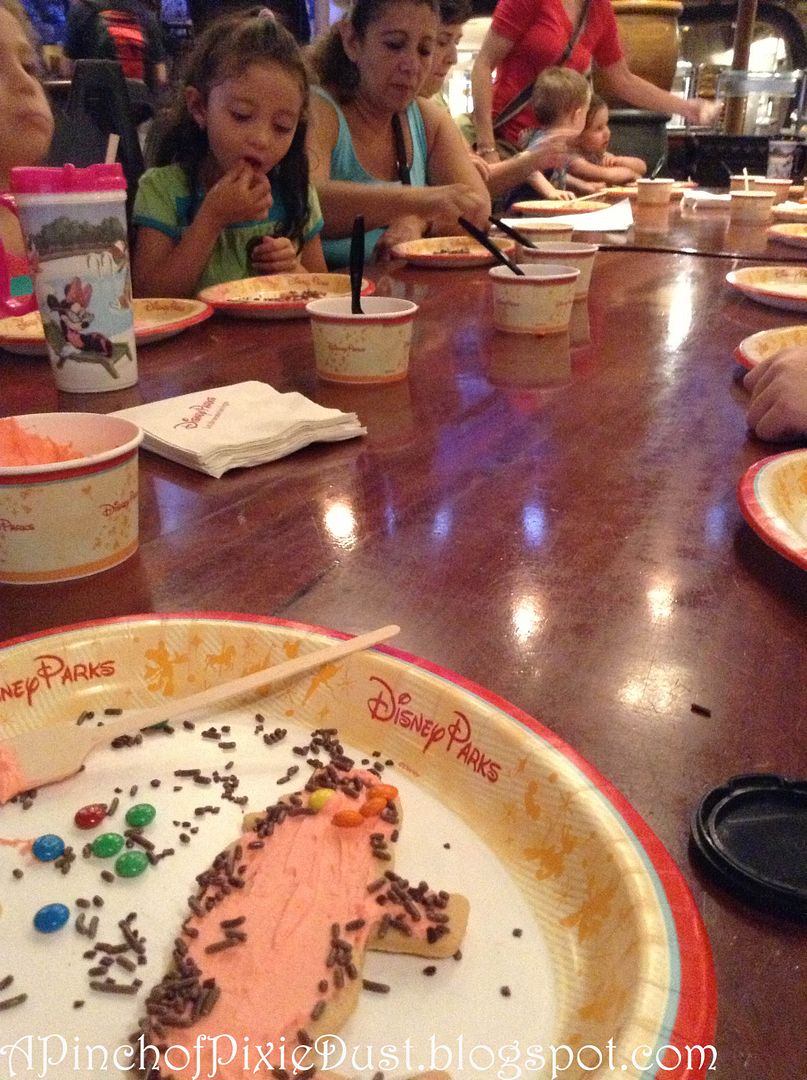 And these are no ordinary round sugar cookies. Oh no. These are all perfectly-themed for the AKL,
cut-outs of animals
! Most often you'll find the noble giraffe, but occasionally the scene might be varied with a hippo or a rhino or who knows what!
Down the center of the table you'll find all the
decorating supplies
...VERY bright icing, gummie bears, sprinkles, even mini m&m's. You can then craft your animal to perfection! If you're like my brothers you might come out with something kinda crazy...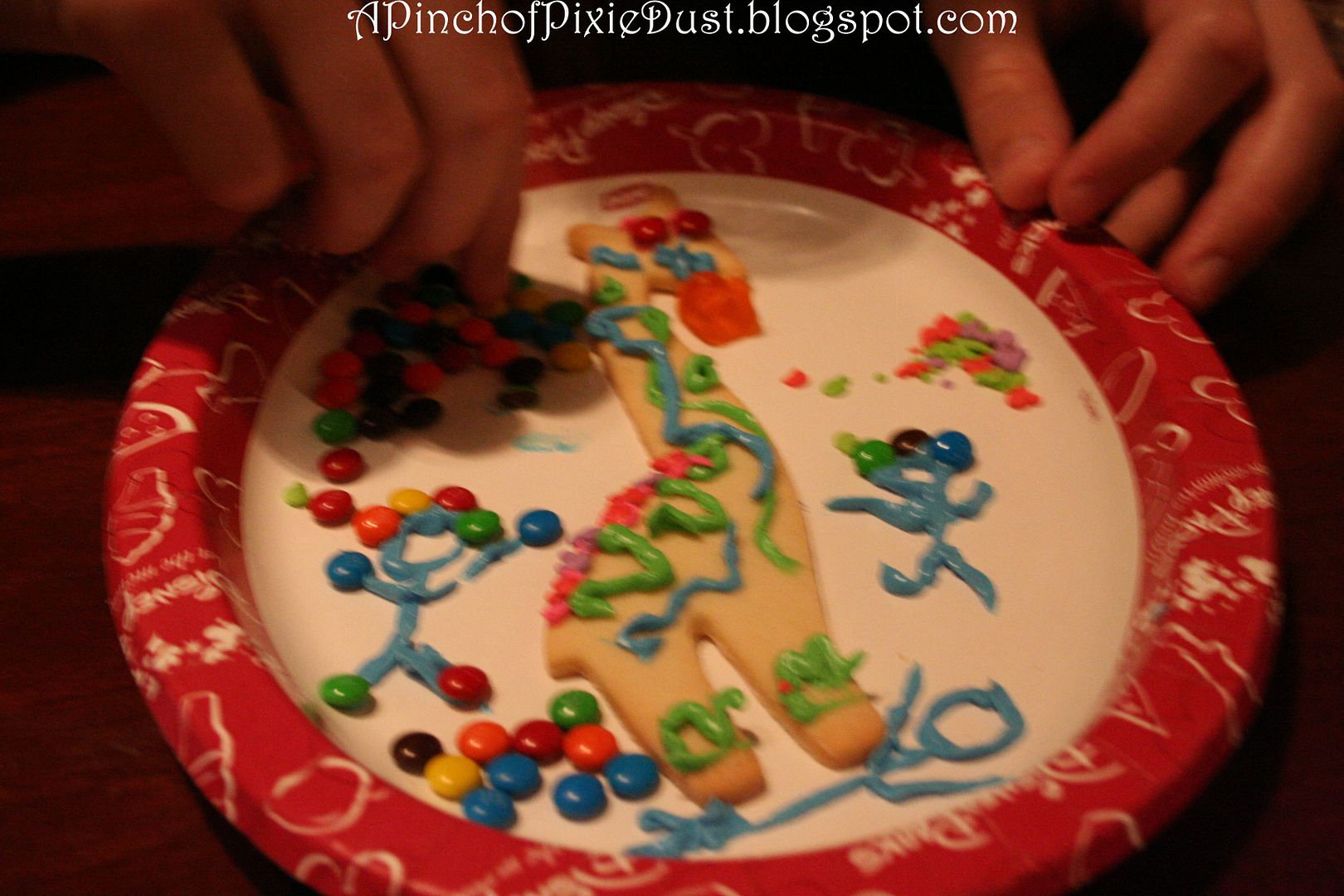 This is a mutant giraffe with red eyes. It's eating one of the gummy bears and causing the townspeople to run in terror.
What can I say.
My brother Athos has a very overactive imagination.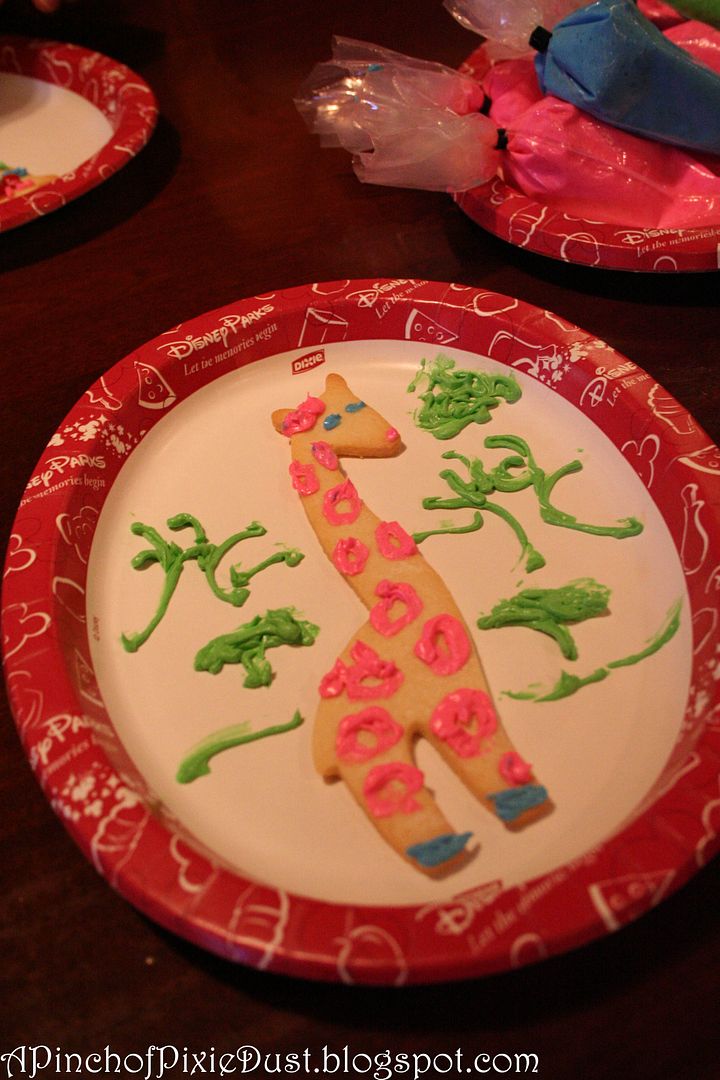 I tried to keep my neon pink giraffe classy and cute - and can you spot a hidden mickey?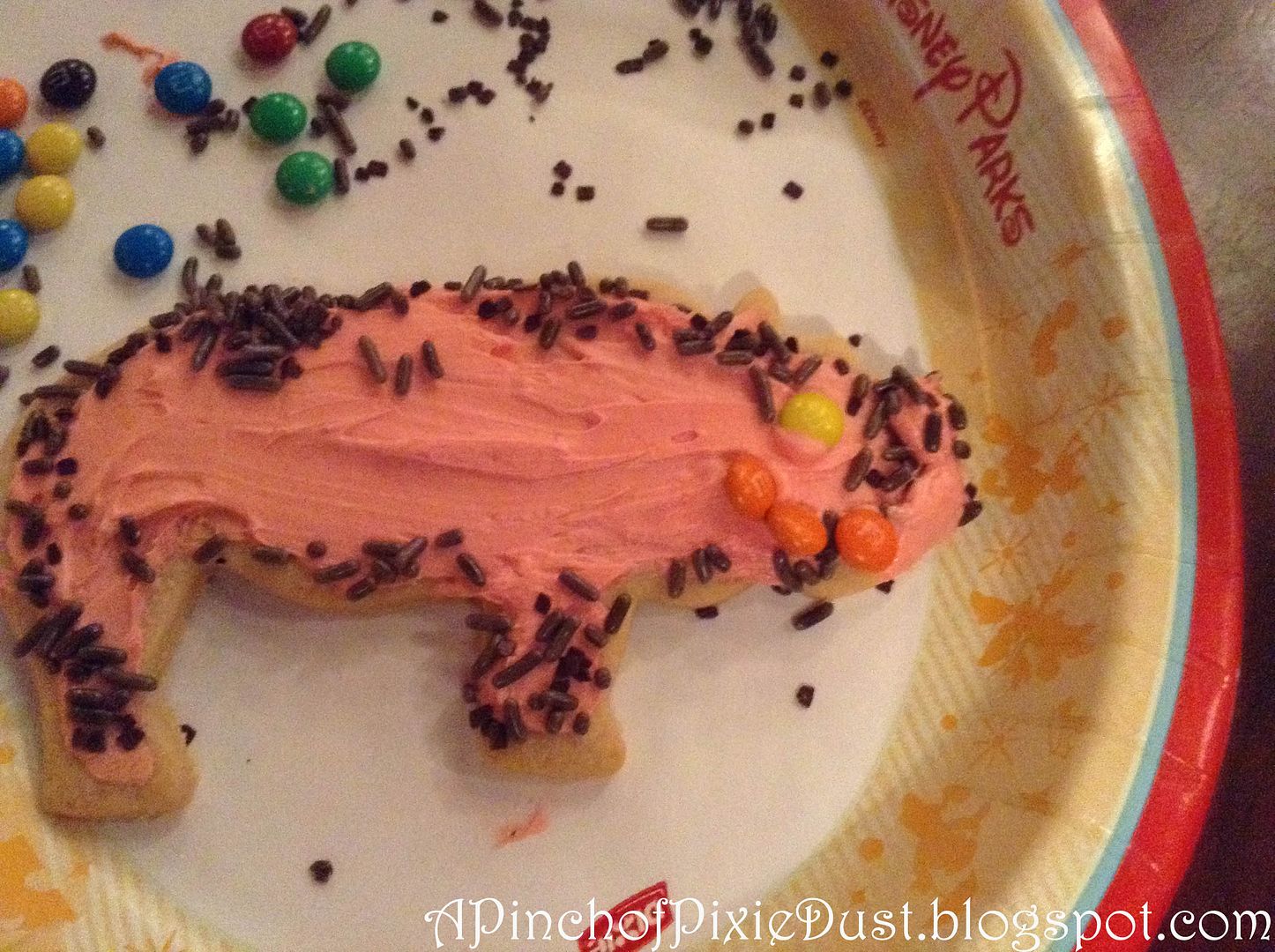 And another year I gave a neon pink hippo a bright orange grin!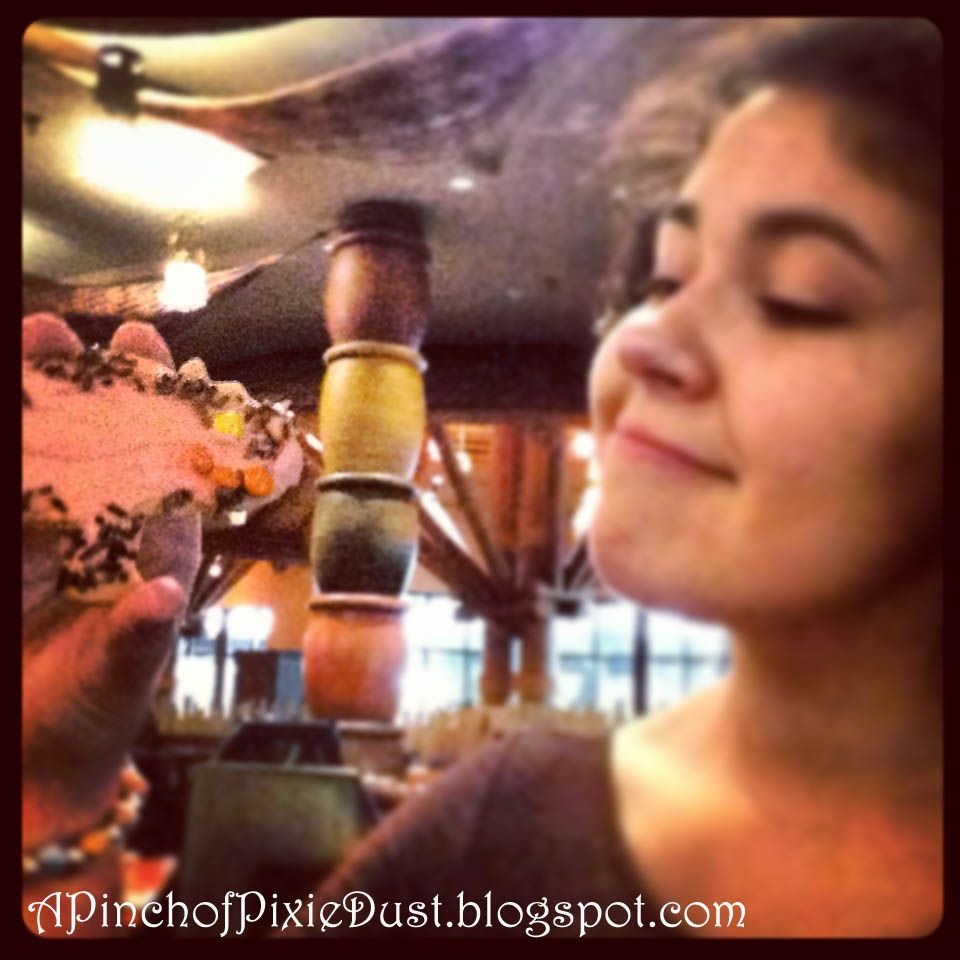 I don't think I'll ever feel too old for cookie decorating. ;) If you haven't tried this activity, I would HIGHLY recommend it for your next trip!